Overall: 8.5
The Blackmagic Pocket Cinema Camera 4K gives you all the tools to achieve high-quality 4K video such as short films, commercials and music videos by giving you the highest level recording formats, professional access ports, and a 5-inch touch screen at a cost well below the competition.
Turn-ons:
– Stunning video: can record 4K RAW video, an uncompressed recording format allowing for more options to colour and process
– 60 frames per second (fps) in 4K: a rare slow motion capability at 4K resolution at this price level
– 5-inch touch screen for monitoring, with simple menus
– Great lowlight performance (meaning less noise) with Dual Native ISO at 400 and 3200
– Full-size HDMI port for video monitoring
– USB-C Port: offers the ability to record to an SSD drive or external USB charging
– Mini XLR jack, for high-quality sound input
– Free copy of the industry standard DaVinci Resolve editing and colouring software (worth US$299)
Review: Fitbit Ionic is great for sleep trackers
Turn-offs:
– I had to buy an expensive lens adaptor (HK$4,900, about US$625) such as the Metabones Speed Booster Ultra 0.71x to use on my Canon lenses, although this is quite common. But there are cheaper options that could possibly work.
– It's not full frame, so you will need to calculate the focal length of your full-frame lenses.
– No continuous autofocus, which Sony and Canon cameras have
– Batteries last a maximum of one hour, although there is an adaptor option and USB-C tethering option.
Video creators' eyes widened when Blackmagic Design – an Australian designer and manufacturer of digital film cameras, broadcast and cinema hardware and video editing software – announced its Pocket Cinema Camera 4K at the 2018 NAB Show in Las Vegas (one of the largest annual electronics trade conventions).
They were surprised because the camera is able to record professional-quality 4K RAW (or uncompressed) video internally in a relatively compact package for HK$10,000.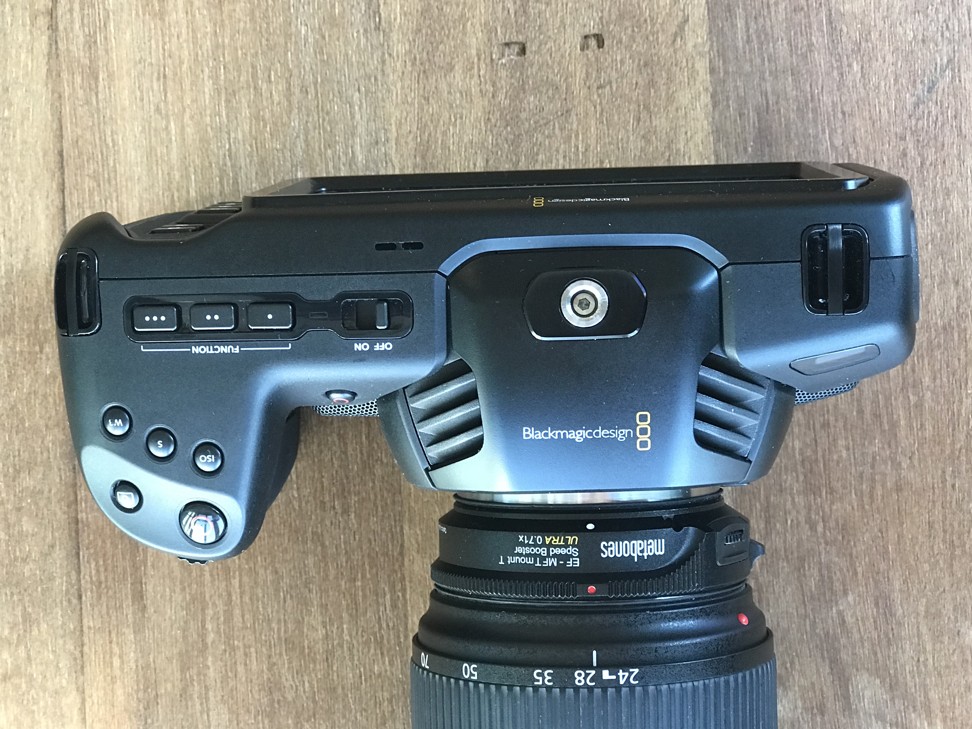 Why did they call it the pocket, it looks rather big?
Blackmagic Design's original pocket cinema camera was very popular among video enthusiasts because it could do so much in such a small package recording RAW HD video.
It has updated the camera with a lot of great features, from 4K RAW Video in 60 fps, 5-inch touch screen, and professional access ports at a great price that is going to be tough to beat.
For what you get – the full-sized ports for audio and video, the 5-inch touch screen all built-in – it's certainly compact in the sense that normally you would have to attach peripherals (such as external monitors and recorders) to smaller video cameras to achieve the same results.
Sony rolls out a camera that delivers more at half the price
What's RAW and what's the big deal?
When a camera records video, the information generally needs to be compressed using a codec such as Apple Pro Res 422, or the brands own proprietary compressing technology.
RAW Video means that there is no compression, so in video work, you will have more data to work with in matching different colours between clips.
Many professional cameras need an external recorder to do the same thing, making the camera less portable and bulky.
Don't all cameras offer 60 frames per second in 4K?
We mostly watch film and video typically in 24, 25, 30 fps, so to achieve slow motion, you need a higher frame rate.
Slow motion has become a big deal for all types of creators, but up until now, most higher-priced cameras recorded slow motion only in high-definition (HD) video or also needed an expensive external recorder.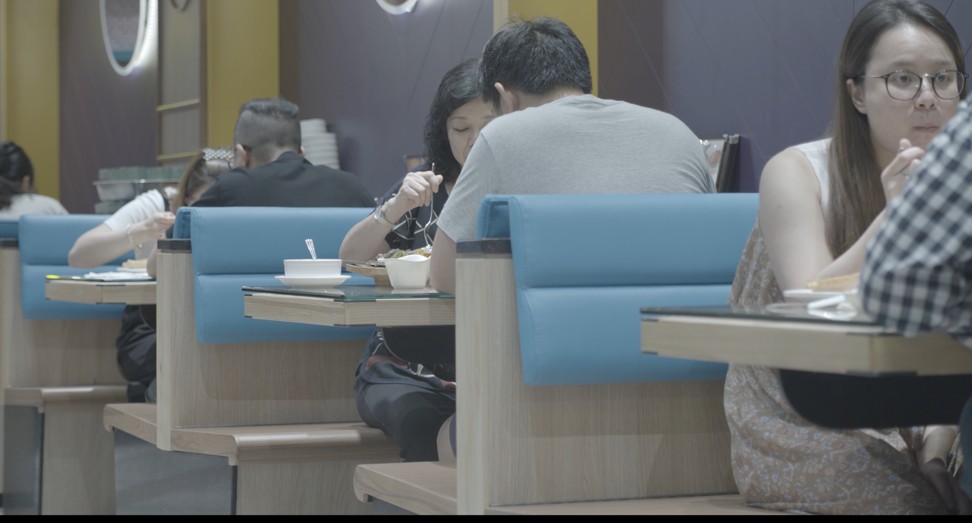 How's the video quality?
It has micro four thirds sensors, so the science of how it achieves 4K video is different from other cameras.
In my video review, the 4K unprocessed video recorded in Apple ProRes 422 HQ looks great compared with other cameras I've worked with: it's sharp and noiseless at 400 ISO.
ISO stands for International Standards Organisation – the industry standard for measuring the sensitivity of an image sensor, with the larger the ISO number, the more sensitive the sensor will be to light.
How is it in low light?
The camera has dual native ISO, which means you can shoot in 400 & 3200 ISO and get a very clean noiseless image. Using 3200 ISO is a lot to work, and my real-world test shows that the quality is great.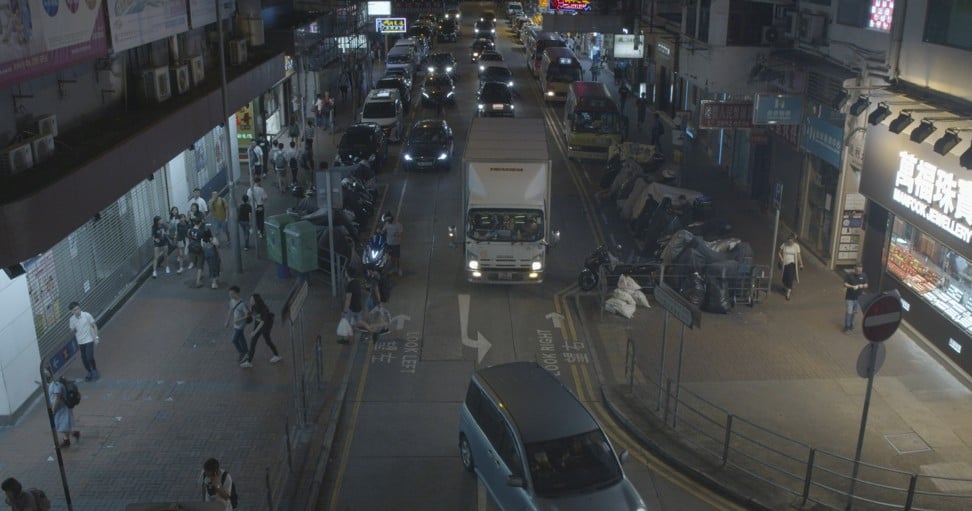 How is its picture-taking performance?
This is a camera made for video, but you will get great quality photos out of it: there is even a photo-taking button.
More technical users and some photographers might consider recording in RAW video such as Cinema DNG if they were trying to capture a special moment and leaving the timing to the camera.
Blackmagic eGPU can turn your laptop into a graphics powerhouse
How's the battery life?
Blackmagic Digital decided to use very common Canon the LP batteries, which means if you were already using Canon batteries, you can reuse them.
However, the batteries last only an hour given the amount of power the screen and camera need.
To work round this, the makers have included a USB-C port so you can tether any USB battery.
It has also included an AC adaptor, which is helpful for recording interviews or presentations.
How's the screen?
For productions, you normally need a larger monitor than some of the digital single-lens reflex (DSLR) cameras provide, so the 5-inch touch screen makes finding focus extremely useful.
Having full-size high-definition multimedia interface (HDMI) is also a huge bonus.
How's the sound recording?
Normally I don't even comment on it, but the camera includes four internal microphones, which is a huge plus. The makers have also included a microphone jack and mini XLR jack with Phantom Power.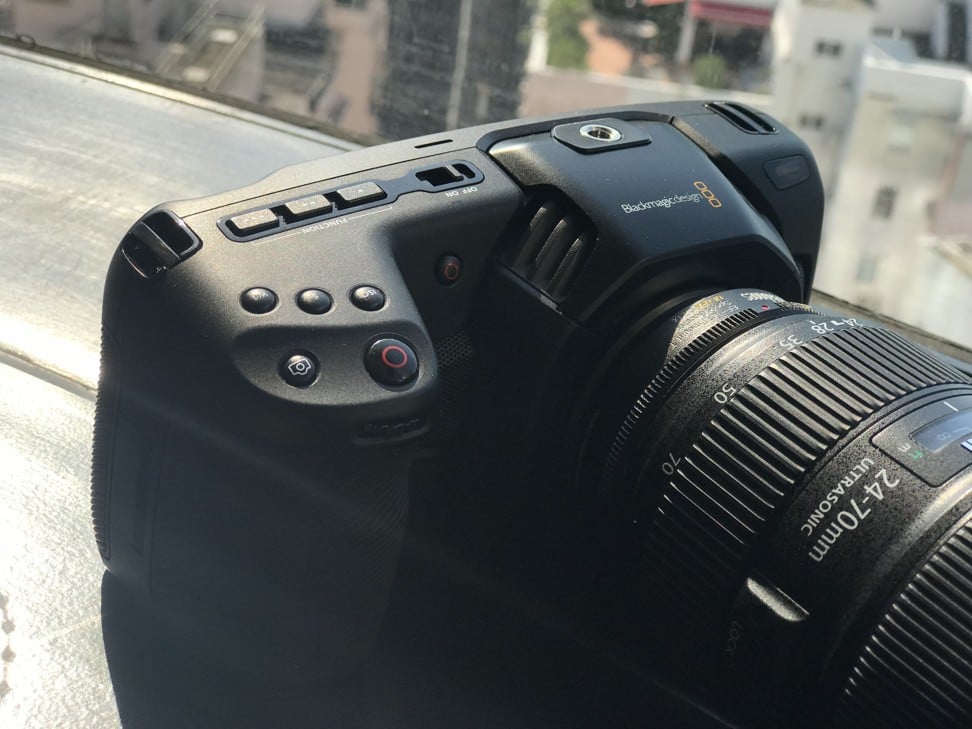 What about panache?
Your geeky video friends will be excited if you pre-ordered it, but alas, most people will be confused about why you are carrying around such a large camera.
Why Canon's new EOS R mirrorless camera should be on your wish list
Should it be on my wish list?
Yes, if you are into making videos on a tight budget. But Vloggers will miss the continuous autofocus.
At HK$10,000 though, it comes with a free copy of Blackmagic Design's DaVinci Resolve Studio – a top editing suite – so the overall price tag is really reasonable.
All in all, videographers and short filmmakers will love this camera as their "B camera" even though it is capable of being your "A".
The Blackmagic Pocket Cinema Camera 4K is available at: https://www.blackmagicdesign.com/hk/resellers/
Want more stories like this? Sign up here. Follow STYLE on Facebook, Instagram and Twitter