Why KLM, Singapore Airlines and Emirates are all flying green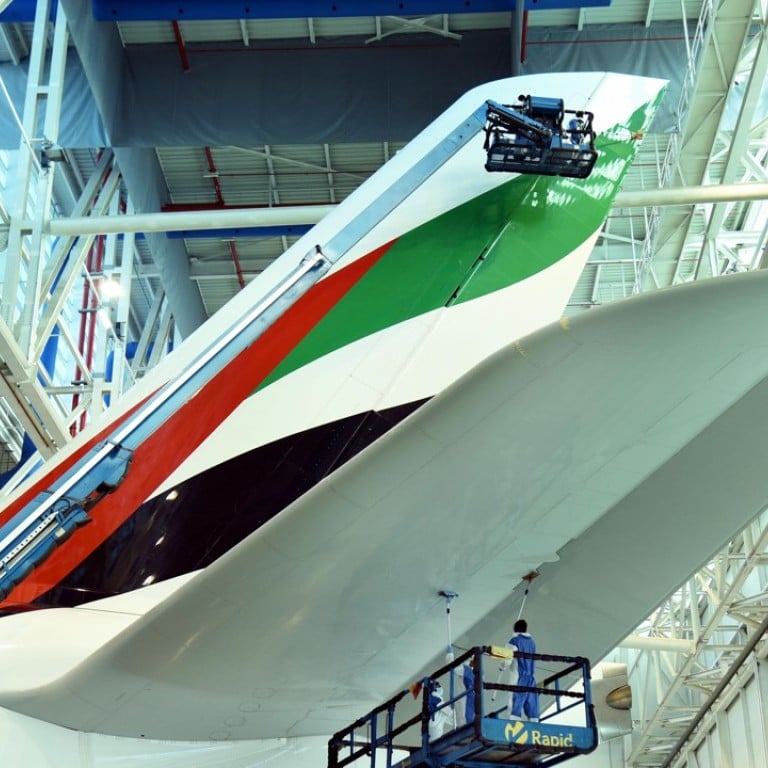 Have you ever felt guilty about contributing to carbon dioxide (CO2) emissions when you plan an overseas trip? If so, these statistics will make you think twice about the airlines you book with.
In 2016, aviation accounted for about 2.5 per cent of total global CO2 emissions. That is equivalent to about 12 per cent of CO2 emissions from all transport sources. This number is projected to increase as the demand for air travel rises.
According to the International Civil Aviation Organization, an estimated 3.7 billion passengers took to the skies globally in 2016. The International Air Transport Association (IATA) predicts the figure will rise to 7.2 billion by 2035.
The boom in flying spells trouble for the environment. How do we prevent the negative environmental impact of air travel from doubling?
Thankfully, the aviation sector, led by IATA, is working towards common targets to address global challenges presented by climate change. The three-pronged objective aims for a 1.5 per cent increase in fuel efficiency per year from 2009 to 2020; carbon-neutral growth in air transport from 2020 onwards; and a 50 per cent reduction in net CO2 emissions by 2050 (relative to 2005 levels).
Most airlines we spoke to – including KLM, Singapore Airlines and Emirates – have turned to fleet renewal to achieve these objectives.
"We have completed a significant refresh of our fleet, retiring the last of our Airbus A340s and A330s. Our passenger fleet now consists entirely of Airbus A380s and Boeing 777s," says Shannon Scott, senior manager of environment affairs at Emirates. The airline boasts a fleet with an average age of 5.7 years, compared to Singapore Airlines' 7.4 years and 10.9 for Air France KLM.
Airlines are also looking for greater operational efficiency, and using various techniques to improve fuel productivity and reduce emissions.
Singapore Airlines applies data analytics to drive efficiency as well as optimise flight routings and aircraft weight management.
Scott says Emirates uses "careful and efficient planning of flights, taking advantage of favourable winds, and switching to ground power at airports wherever available to avoid using the aircraft auxiliary power unit".
One European airline has raised the bar on its sustainability initiatives. Last year, KLM Royal Dutch Airlines (KLM) saved 360 metric tonnes in weight and on-board waste by removing paper-based news publications in economy class on all European and intercontinental flights, and replacing them with the KLM Media app.
The airline also slashed its use of kerosene by 229,000 litres and cut CO2 emissions by 577 tonnes, which is equivalent to the emissions generated by 72 Dutch households for a whole year.
In 2011, the Amstelveen-headquartered airline became the first to operate a commercial flight with sustainable bio-jet fuel.
Until the end of 2018, KLM flights from Los Angeles will be partially flown on bio-fuel, the only European airline to do so on intercontinental flights.
Although bio-jet fuel has been touted as offering huge potential for reducing aircraft CO2 emissions by up to 80 per cent, its use is not widespread. "Sustainable bio-jet fuel is two to three times more expensive than conventional fossil fuel, depending on raw material, technology and supply chain design," says Remona van der Zon, KLM's manager of sustainability. "In 2012, this was a factor of six compared to regular fossil jet fuel."
There is only one refinery in the world – Altair in Los Angeles – that continuously produces bio-jet fuel. Los Angeles offers the only possibility to refuel sustainable bio-jet fuel on a continuous basis, Van der Zon says.
In May, the Dutch airline started the most sustainable route within its network to Växjö, Sweden, using bio-jet fuel and compensating for the flights' remaining CO2 emissions through its own CO2ZERO service. It has operated about a thousand flights partially using sustainable bio-jet fuel.
Van der Zon cautions that not all bio-jet fuels are created the same way. Some crops are known to generate more greenhouse gases than fossil fuels, depending on the methods used to produce the feedstock and process the fuel. That explains KLM's emphasis on buying bio-fuels made from raw materials that have no negative environmental impact on biodiversity or food production.
According to Van der Zon, palm oil has a negative impact and bio-kerosene made out of palm oil is unsustainable.
With so many initiatives, it's no surprise that KLM topped the Dow Jones Sustainability Index for 12 straight years until 2017.
In addition to broad corporate social responsibility goals and the different "on air" initiatives, the airline has for years had specific and measurable "on the ground" action plans that show its commitment to the environment.
KLM was among the first airlines to switch to the EcoShine method of cleaning the exterior of aircraft in 2012, in a bid to keep water consumption to a minimum. This semi-dry washing technique requires 80 times less water than the previous system (150 litres instead of 12,000 litres to clean a Boeing 777) and saves up to eight million litres of water each year. Emirates adopted this initiative in April 2016, saving 11 million litres of water a year.
KLM is gradually replacing all diesel-powered lower-deck loaders at Schiphol airport in Amsterdam with zero-emission electrical models.
It will have replaced 75 per cent of all ground support equipment with electric alternatives by 2019, becoming the first airline to do so on such a large scale. KLM's electrification of ground handling equipment achieved a 17 per cent reduction in CO2 emissions in 2017, compared to 2011. This number is set to reach 20 per cent by 2020.
The sense of corporate responsibility has also rubbed off on the catering departments of a bevy of airlines.
KLM became the first European airline to eradicate mass-produced chicken and egg products from catering in 2012. For all flights departing from Schiphol, the airline uses animal welfare-certified eggs and egg products, and fish with certification by the Marine Stewardship Council, Aquaculture Stewardship Council, or World Wide Fund for Nature's Seafood Guide green list.
Passengers in all travel classes have access to sustainably farmed coffee and chocolate.
Singapore Airlines embraced the concept when it introduced the From Farm to Plane concept last October "to promote environmental sustainability and support local farming communities".
"Through these initiatives, our international culinary panel of world-renowned chefs uses more sustainable and meatless ingredients such as cherry tomatoes, pumpkins, green beans and lettuce, as well as local produce, in our in-flight meals," says Nicholas Ionides, divisional vice-president of public affairs for Singapore Airlines, who oversees an internal committee that sets the direction for sustainability reporting.
"These new menus were introduced to the Suites customers on selected routes late in 2017, and will be made available to customers travelling in other cabin classes."
Ionides says that the airline aims to introduce food wastage awareness initiatives and embark on initiatives such as food waste recycling, food donations and reduced packaging for the 2018/2019 financial year.
It is tough to beat Emirates when it comes to innovative solutions to enhance sustainability.
The airline uses sustainable blankets made from 100 per cent recycled plastic bottles – named ecoTHREADTM – in economy class cabins on all long-haul flights.
"Each Emirates ecoTHREADTM blanket is made from 28 recycled plastic bottles, which are recycled into plastic chips before being turned into yarn, creating a fleece material that is then woven into soft blankets," says Scott.
"By the end of 2019, our ecoTHREADTM blankets would have prevented 88 million plastic bottles from going into landfills, which is equivalent to the weight of 44 A380 aircraft."
Imagine the positive environmental impact that would occur if every single airline adopted similar initiatives. Perhaps in the future, we will all feel less guilty about those overseas trips.
Want more stories like this? Sign up here. Follow STYLE on Facebook, Instagram and Twitter

The three airlines have renewed their fleets and come up with eco-friendly measures to reduce waste and carbon emissions