If you want an iPad, any iPad, you can buy a new one for US$329.
Yet if you plan to run the Adobe Photoshop graphics editor software, play advanced games, or use Apple's stylus, called Pencil, you will want the iPad Pro.
Apple updated its iPad Pro line-up on Tuesday – at an event hosted by CEO Tim Cook in New York – with two new models: one with an 11-inch screen, and one with a 12.9-inch screen.
The rumours about Samsung's new Galaxy S10 you should know
It is the biggest change to the iPad line-up in years.
Gone is the old home button, which brought you back to the home screen.
Instead, you now unlock the iPad Pro with your face – using Apple's Face ID – and use swiping gestures to change or quit apps – something introduced with the iPhone X last year.
These changes enabled Apple to pack the same-sized screens as previous models into tablets with a smaller overall size – the 11-inch version is about the size of a piece notebook paper, for example.
There have been a lot of other changes, too, such as a shift from Apple's proprietary Lightning charger to the cross-platform USB-C standard.
What does it take to make a US$74,000 diamond-encrusted Apple Watch?
With these changes comes an increase in price: now, the smaller iPad Pro costs at least US$799.
The bigger model starts at US$999. And that price can skyrocket if you get all the bells and whistles, including a new keyboard case, more storage space, and an LTE (long-term evolution) modem.
We were able to try out Apple's newest tablet for power users on Tuesday.
Here's what we thought:
The first thing you'll notice is that the screen takes up a larger percentage of the front of the device.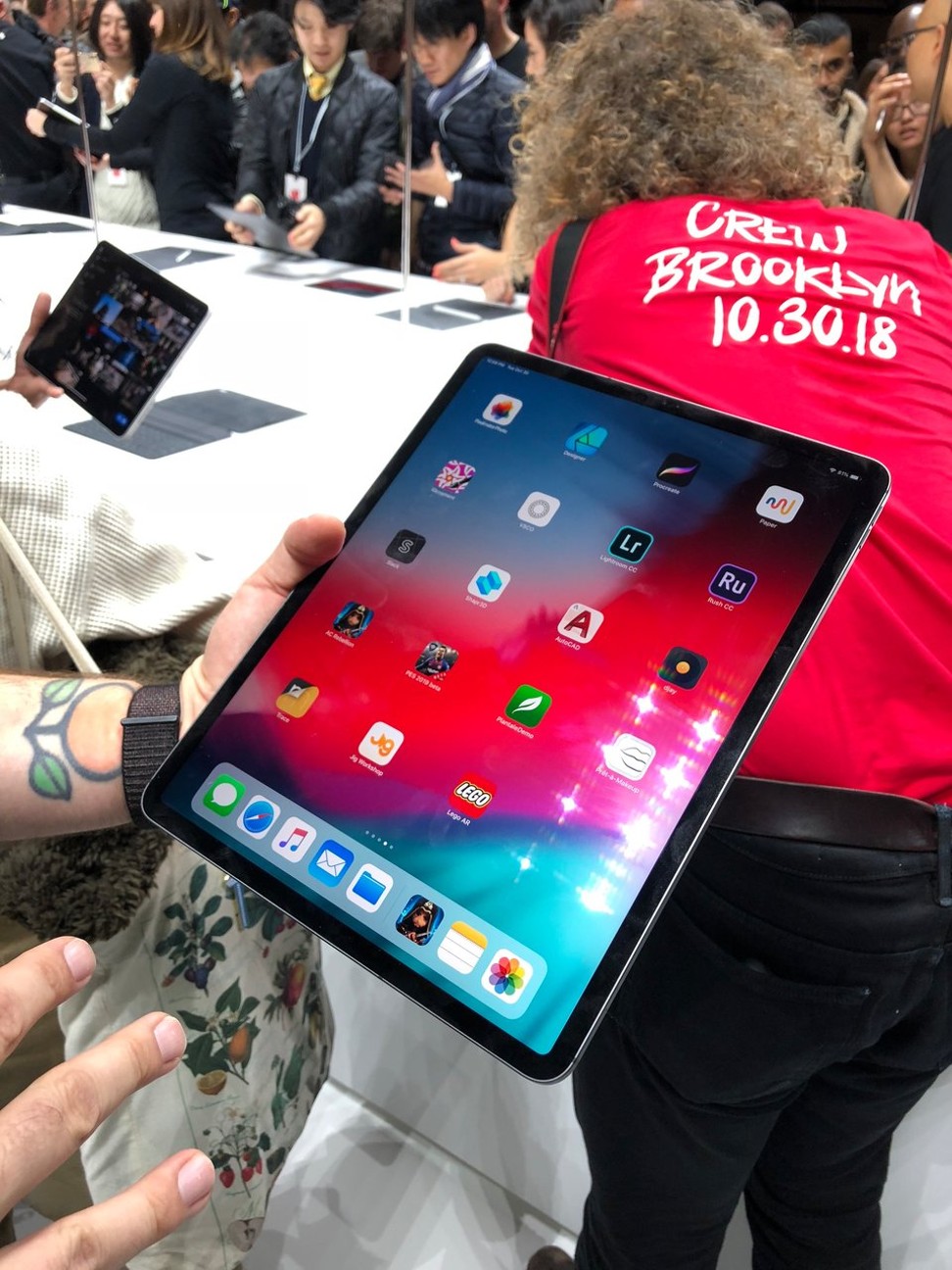 Face ID can unlock the iPad Pro even in landscape mode (below) – which is good, because Apple's updated Smart Keyboard Folio situates the tablet that way.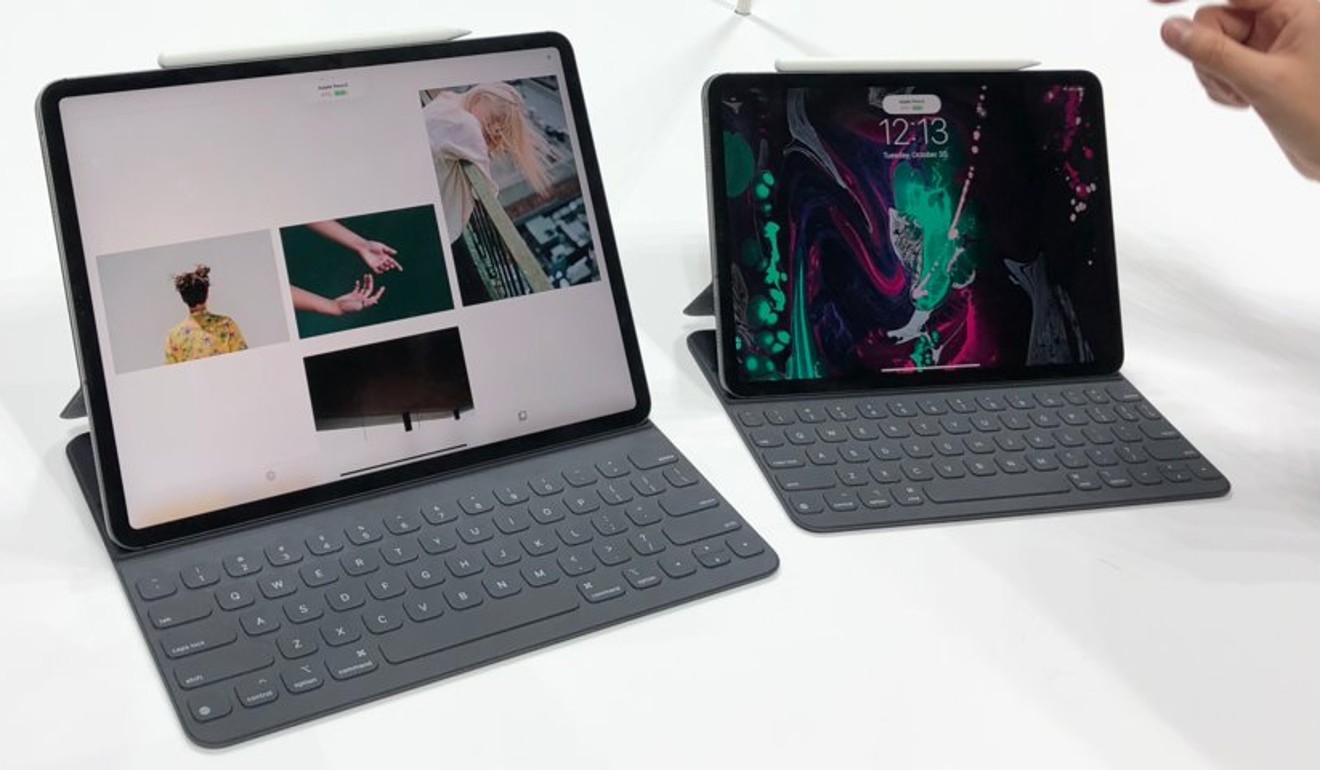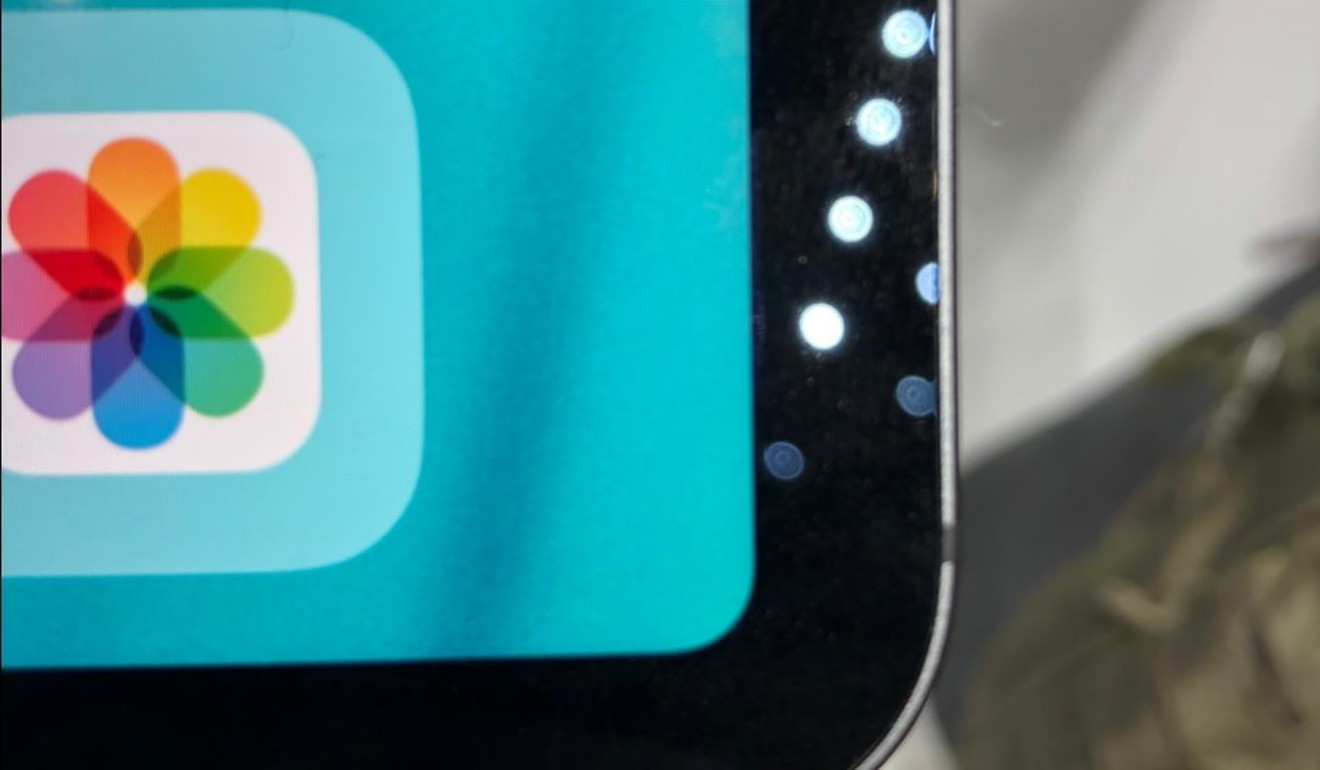 The corners of the screen are rounded, which make the new models look a lot like the iPhone X.
You see from the image how large the bezels are.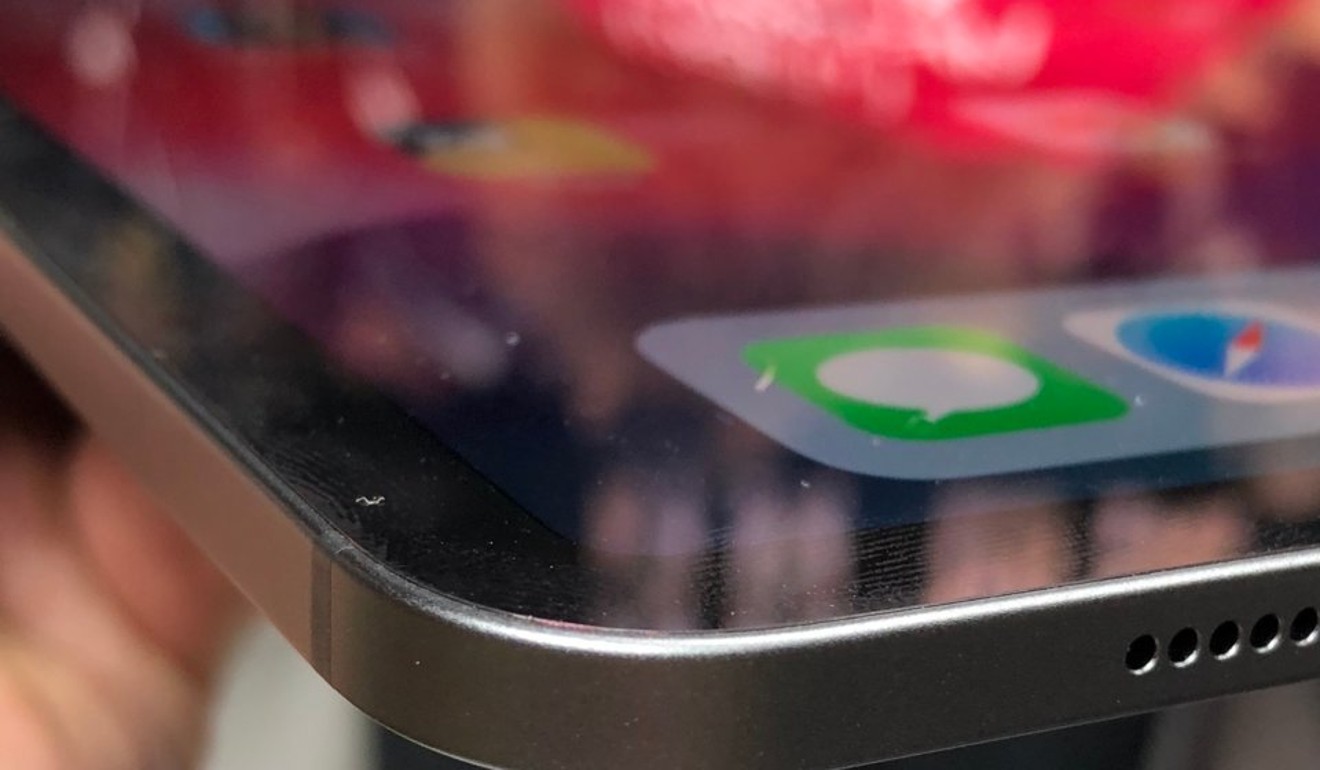 Designer Virgil Abloh tests iPhone XS Max: what does he think?
The new iPad Pro is surprisingly light to hold. The 11-inch model weighs just over one pound (0.45kg).
One big change is that the sides are not tapered any more.
Instead, they are squared off, like the iPhone 5, which makes it feel a little bit more "professional".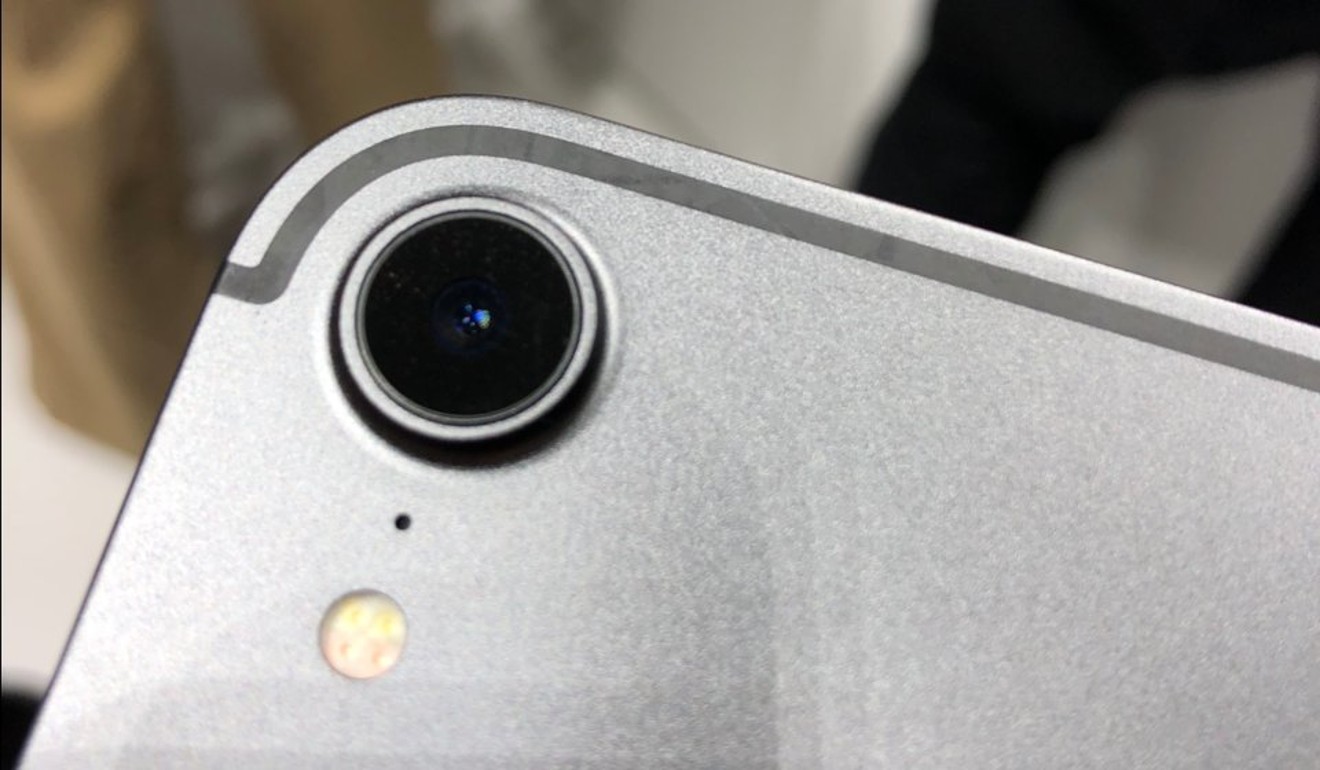 The back of the device features a large camera lens, which looks a lot like the lens you would find on the iPhone XR. The antenna lines are reminiscent of the iPhone 7.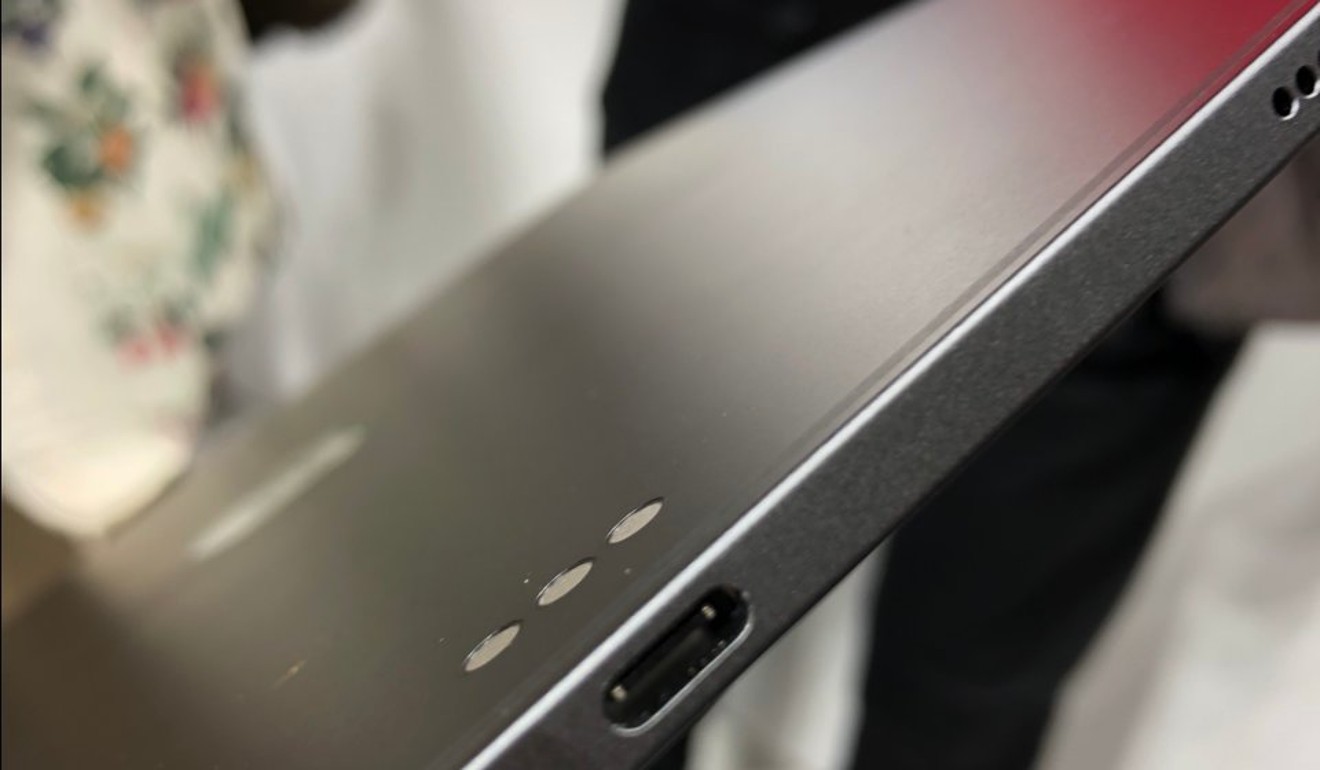 How 'hot' Apple Watch Series 4 features a real fire on its watch face
There is a "Smart Connector" at the bottom of the back when it is in portrait mode. The connector is used to hook up Apple's special keyboard for the iPad.
Perhaps the biggest change is that instead of Apple's proprietary Lightning charger, the iPad Pro now comes with a USB-C charger – the same as Apple's laptops use.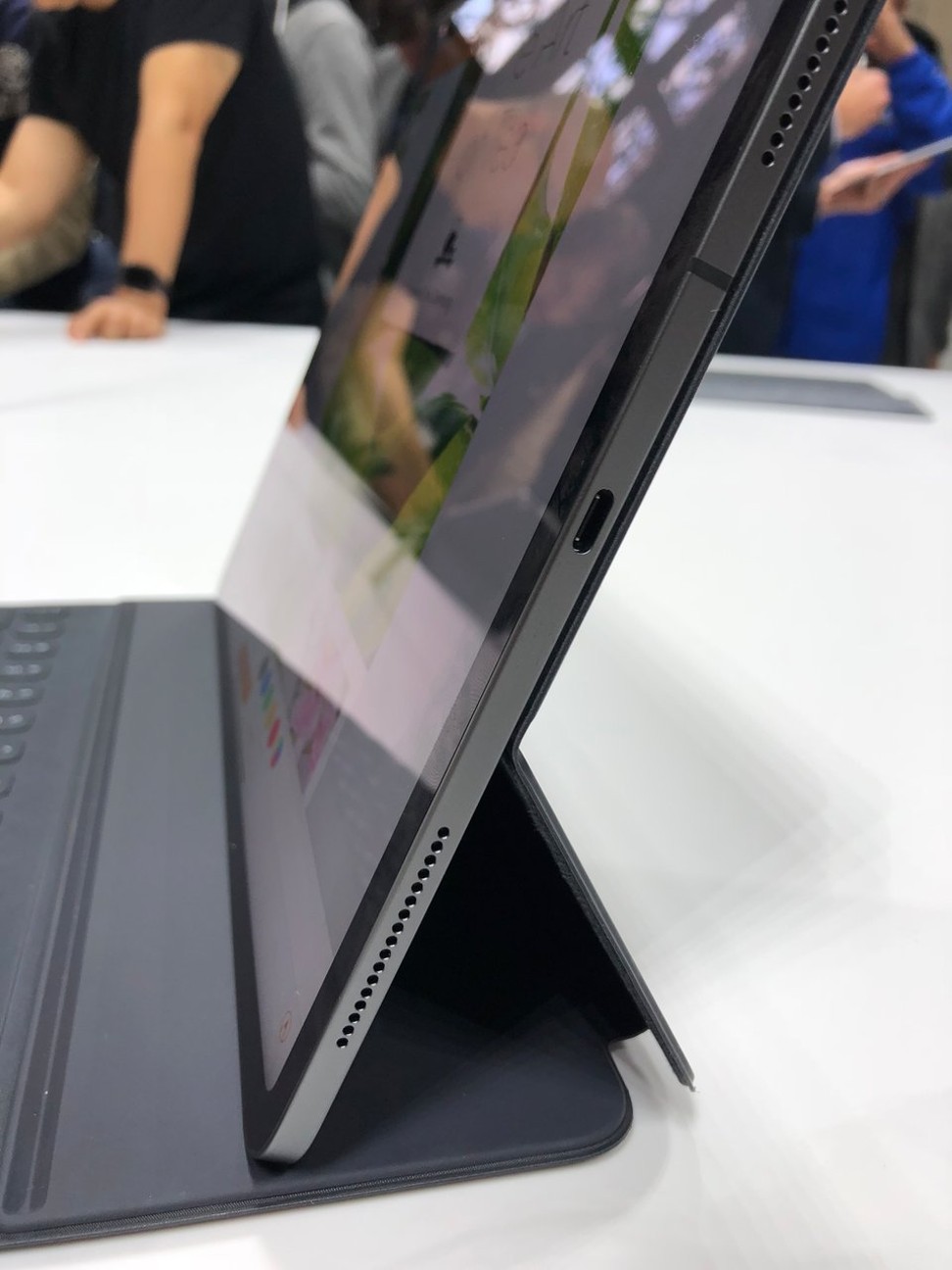 The bigger iPad Pro is probably too large to use comfortably as a tablet.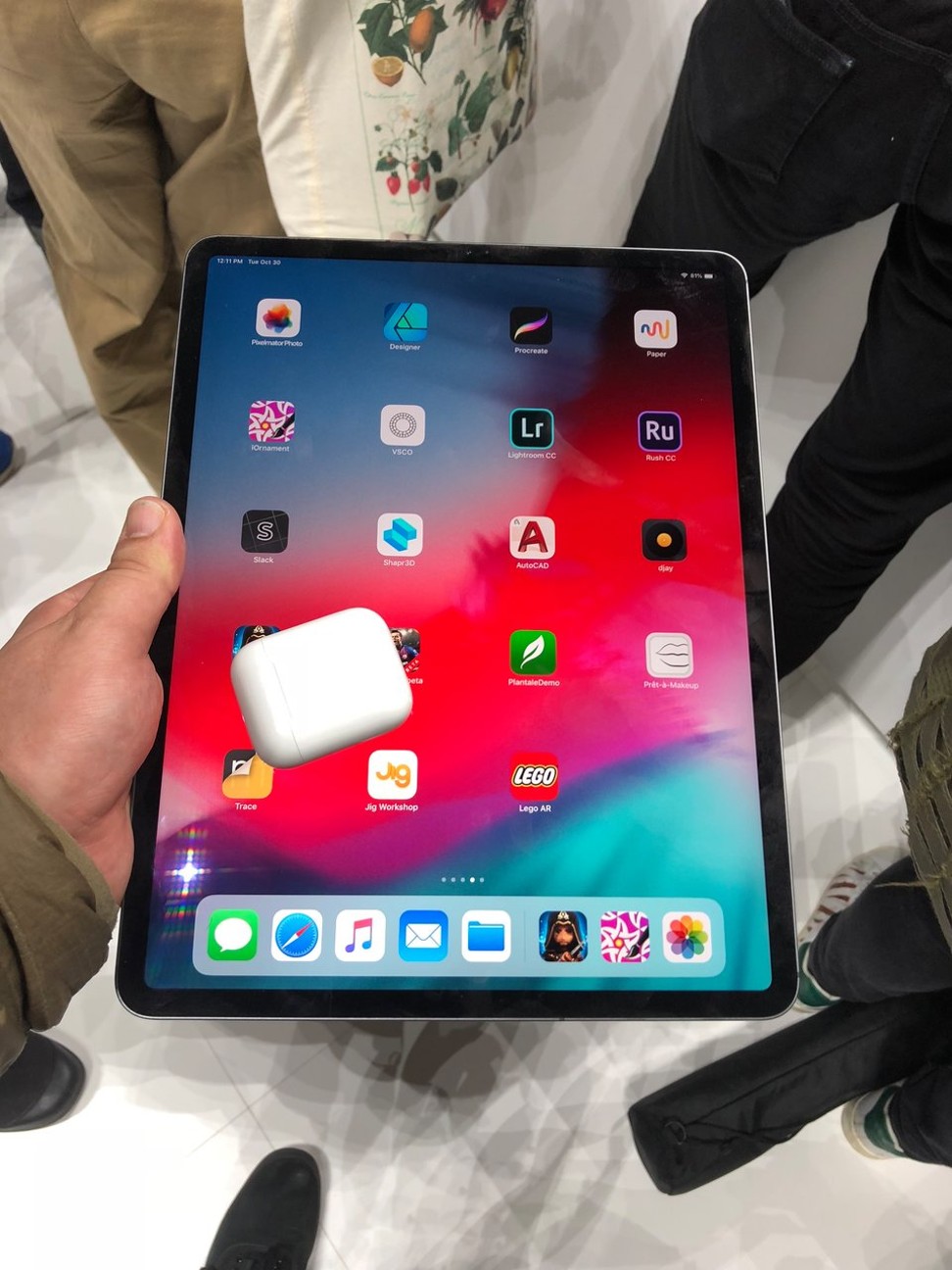 It is geared toward design professionals and those that really need a big screen.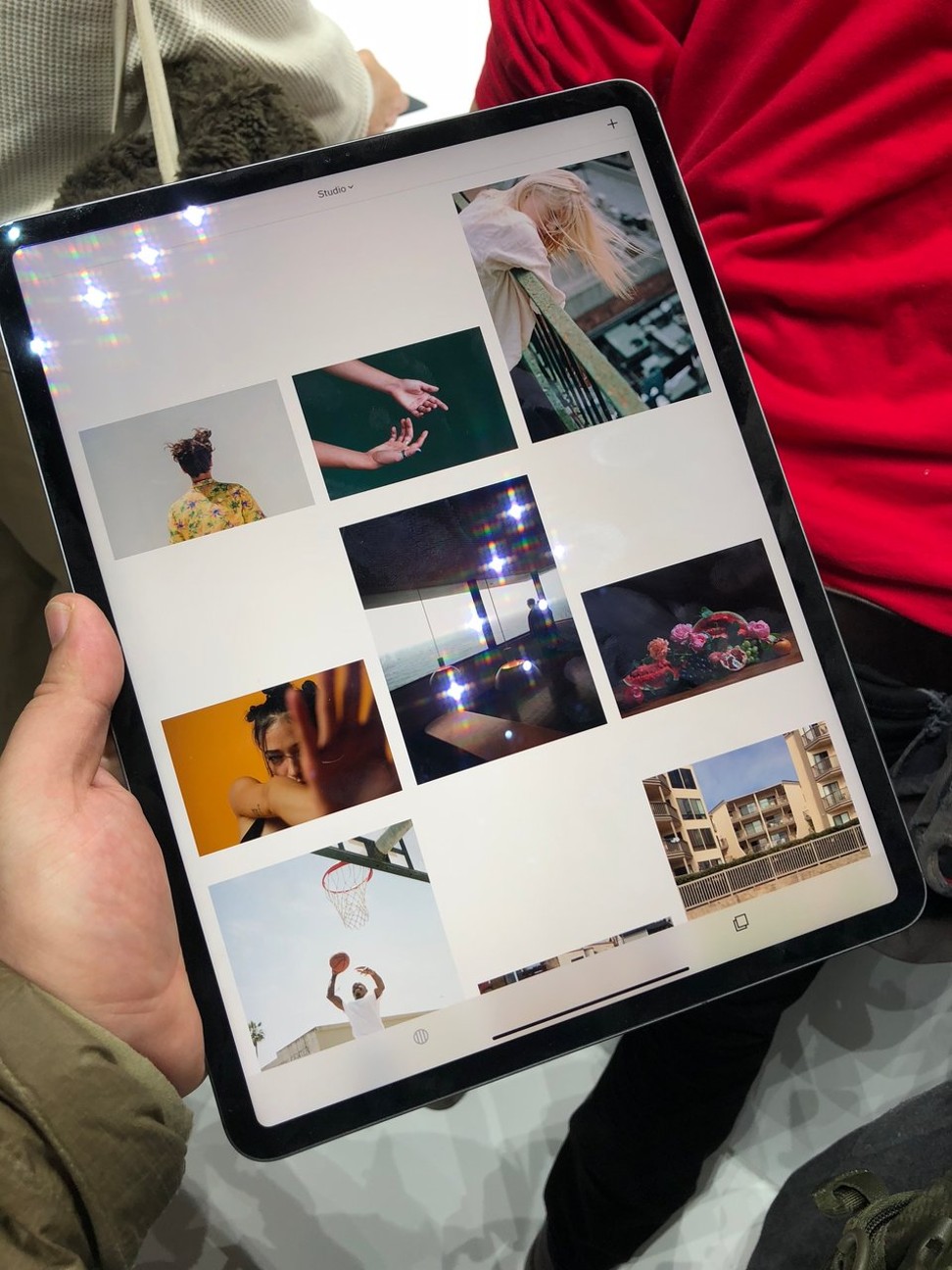 However, the large size means that you can view a lot of content on its screen.
There is one disappointment about the new iPad Pro, though: there is no longer a headphone jack on the iPad Pro.
It means you will have to get a USB-C to 3.5 millimetre (0.13-inch) adaptor – different from recent iPhones – or use wireless headphones.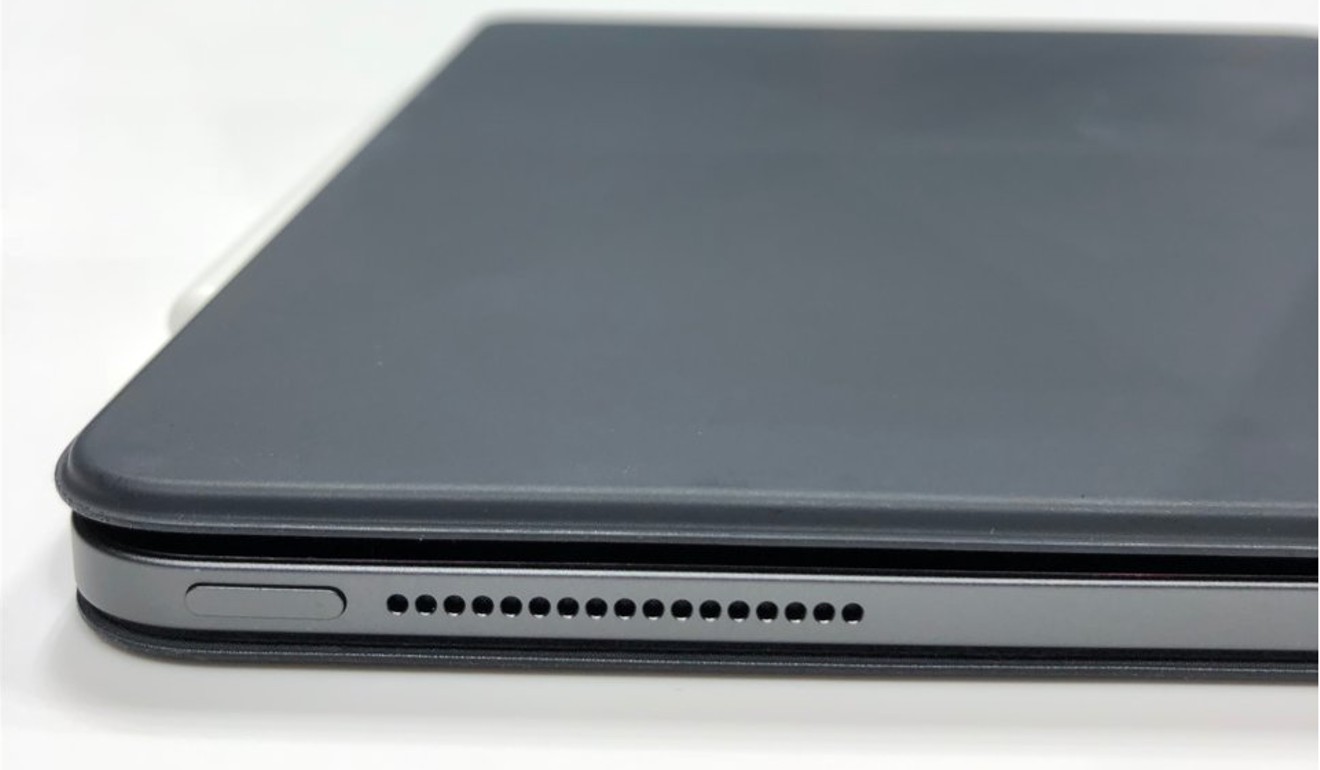 6 reasons why buying Apple's iPhone 8 makes more sense than ever
Apple's keyboard case on the new iPad Pros is greatly improved. It lies much flatter than the previous generation.
The case also snaps on with powerful magnets.
At the launch event in New York, one Apple employee gave me this pro-tip: just line up the camera to put on the smart case.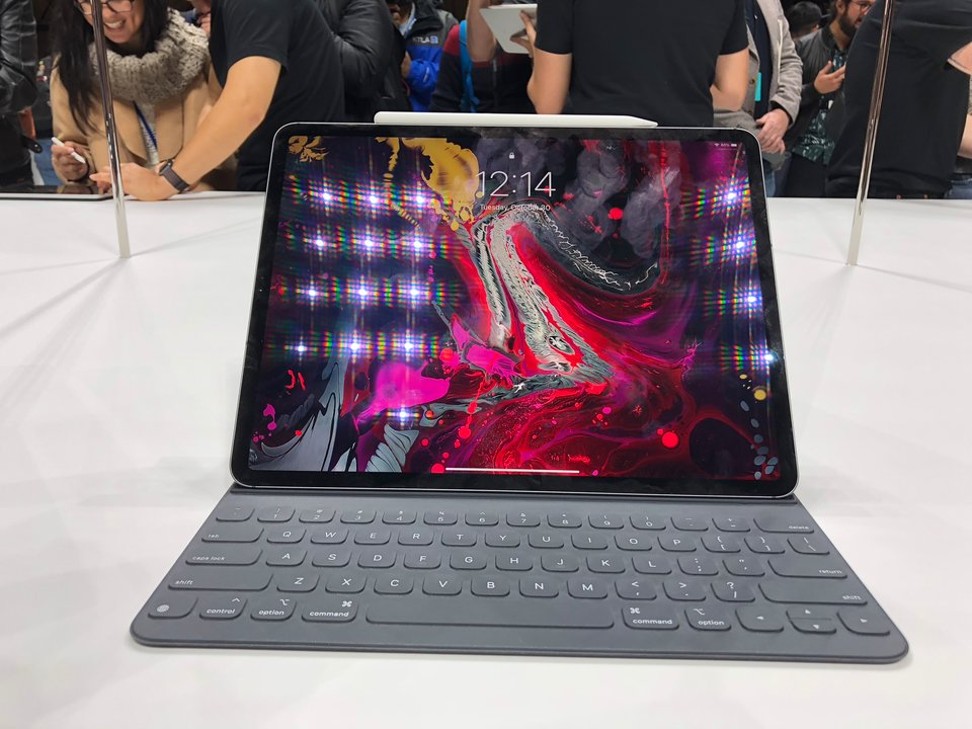 The typing experience is much improved, too.
After about a minute of typing on the keyboard, I think it might actually be better than the MacBook. The keys travel and land with a satisfying thud.
In this orientation, the iPad Pro stands nearly vertical, like a laptop.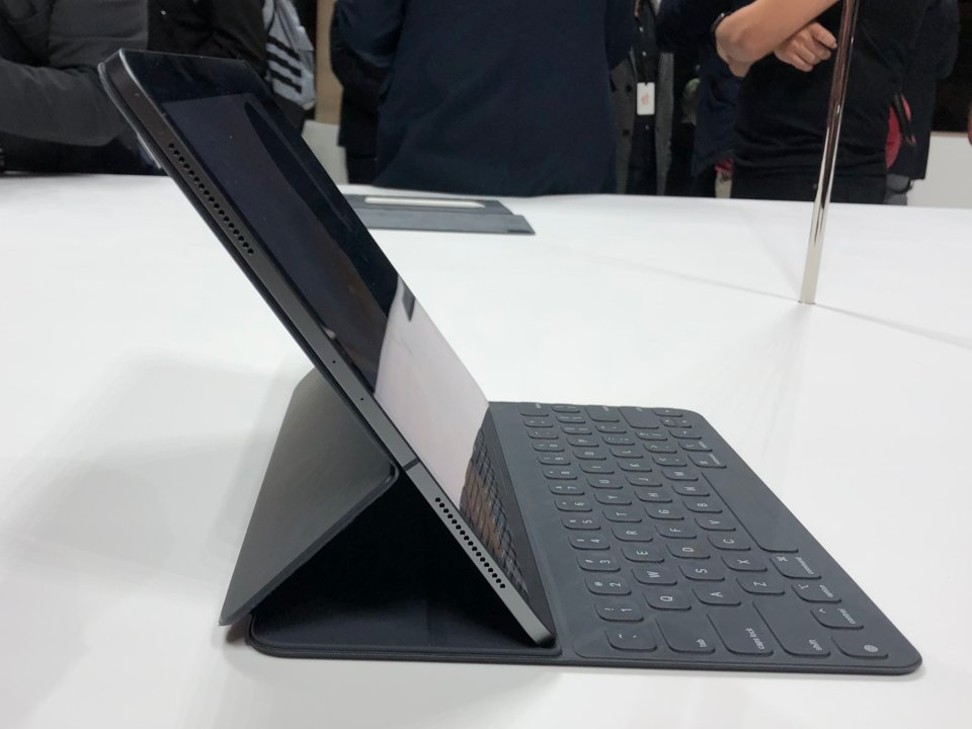 However, there is also a second setting that allows the tablet to lean back a little, for use on your lap. The magnets that keep the tablet in place are really strong – you'll have to struggle hard to remove your iPad from the case.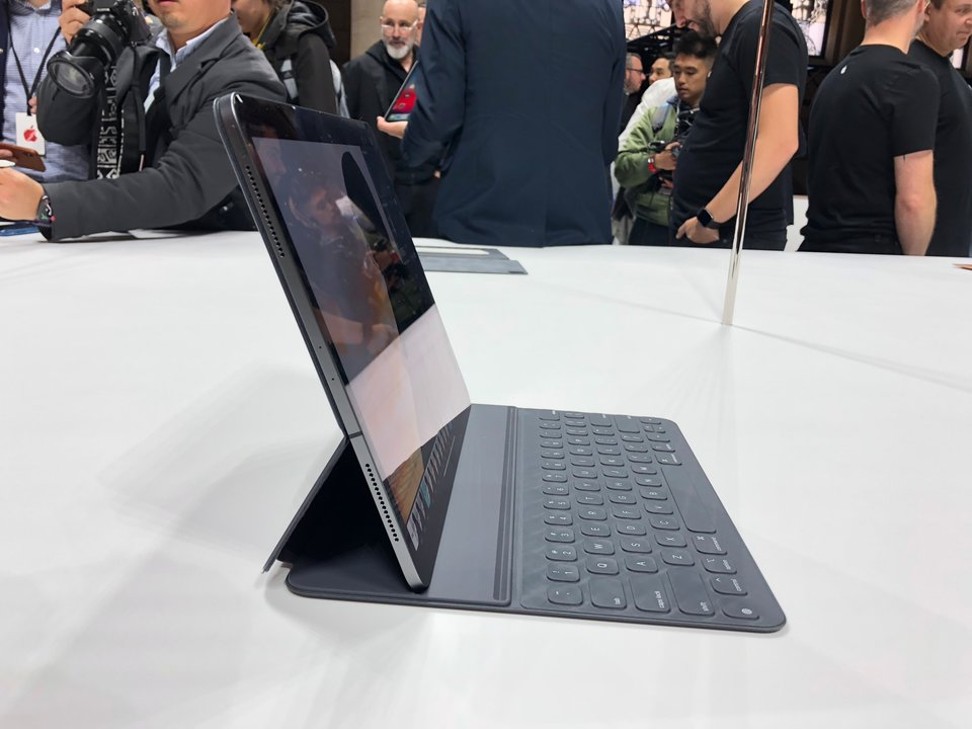 What is expected from Apple at this year's AAPL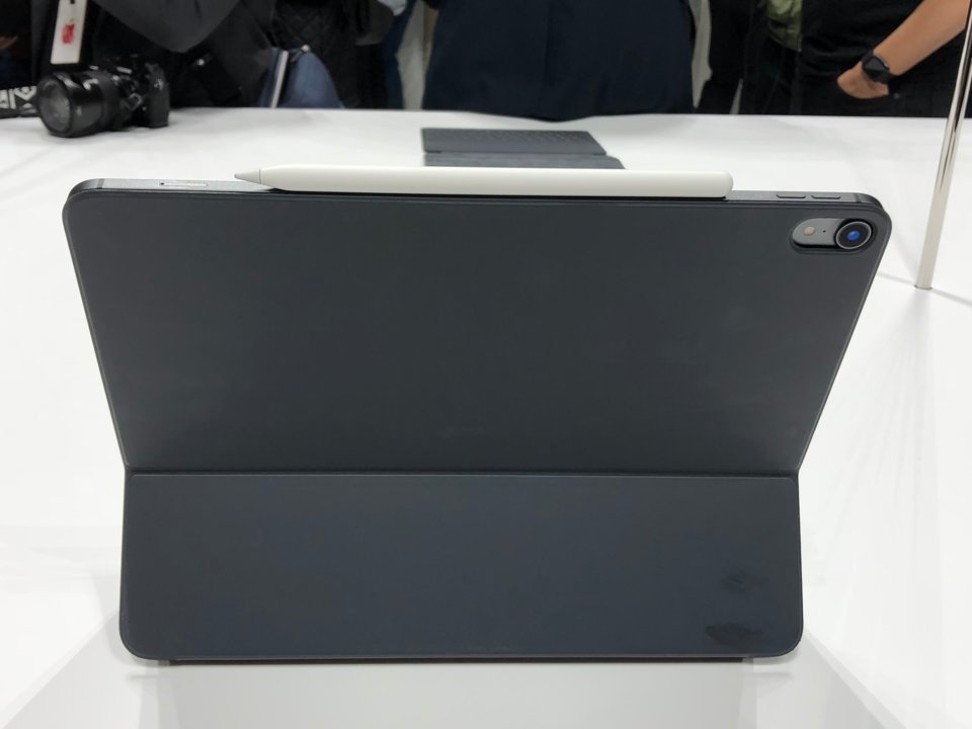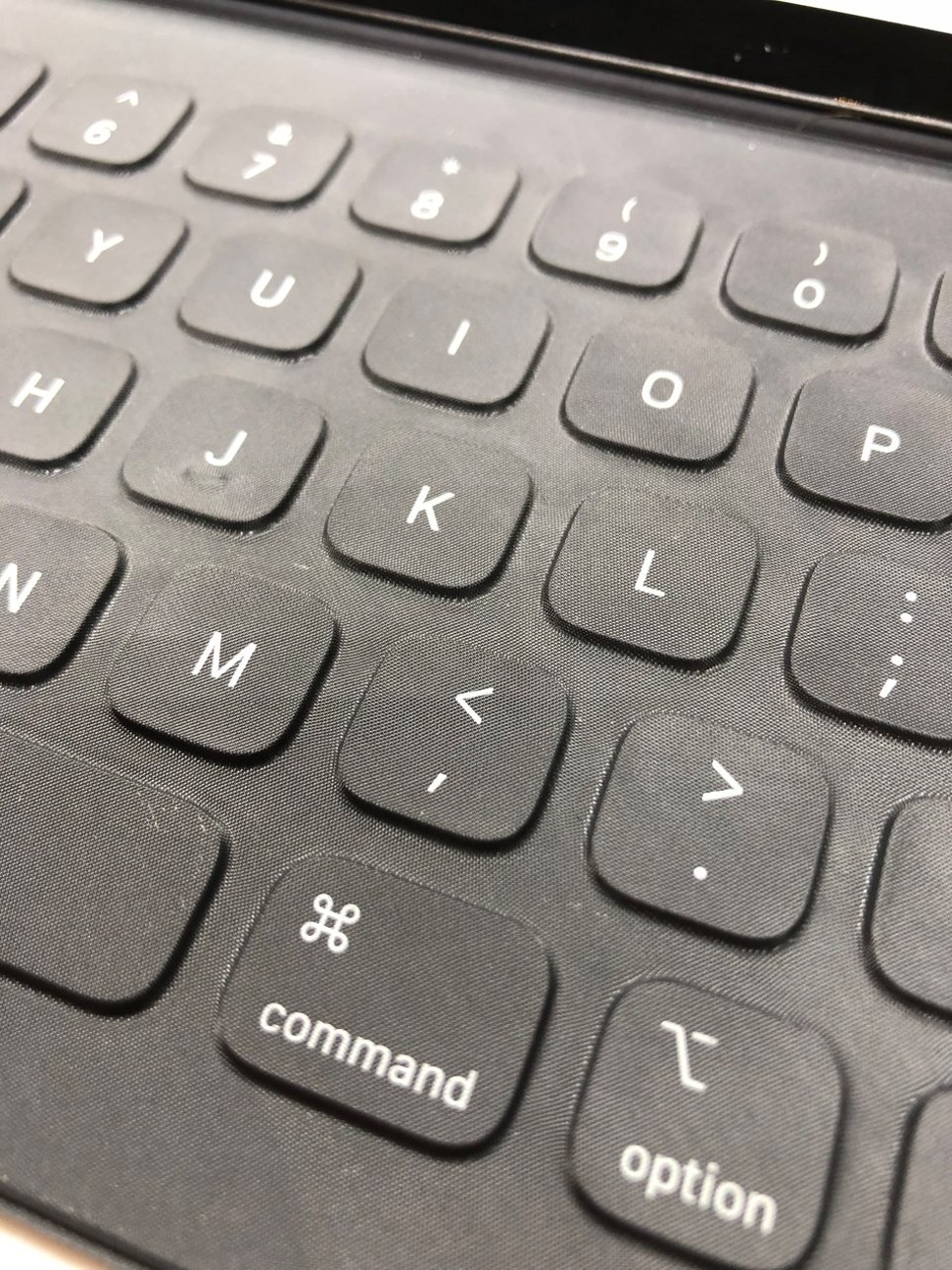 See how deep these keys are in the picture above? They're also covered with some kind of textured cloth. Only time will tell how well it holds up to daily use.
There is no escape key, but there are arrows, and short cuts such as command+tab work on the iPad.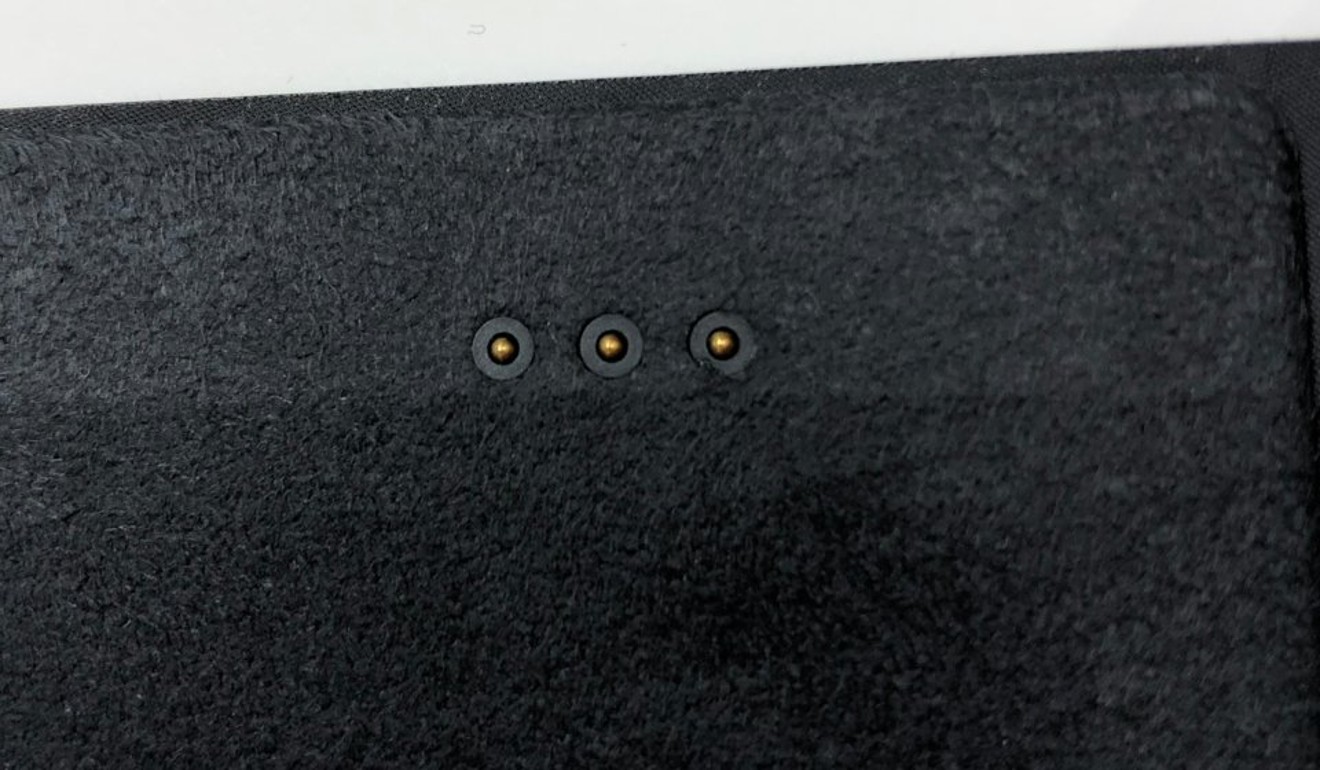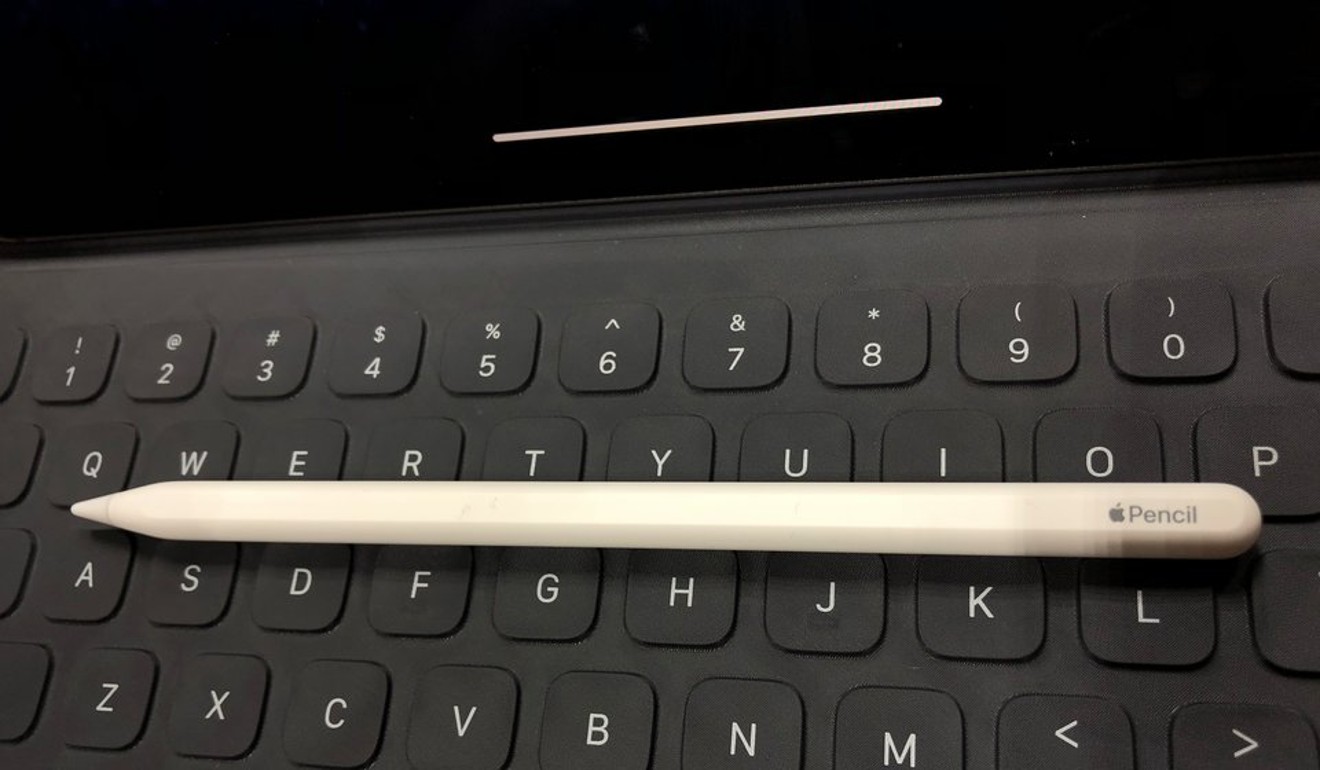 Apple's stylus, Pencil, has also had a huge update. This version is less shiny, has squared off edges – still rolls – and lacks a lightning connector and its protective cap.
I'm not very good at drawing, but you can clearly tell that the stylus has a lot of different levels of pressure sensitivity.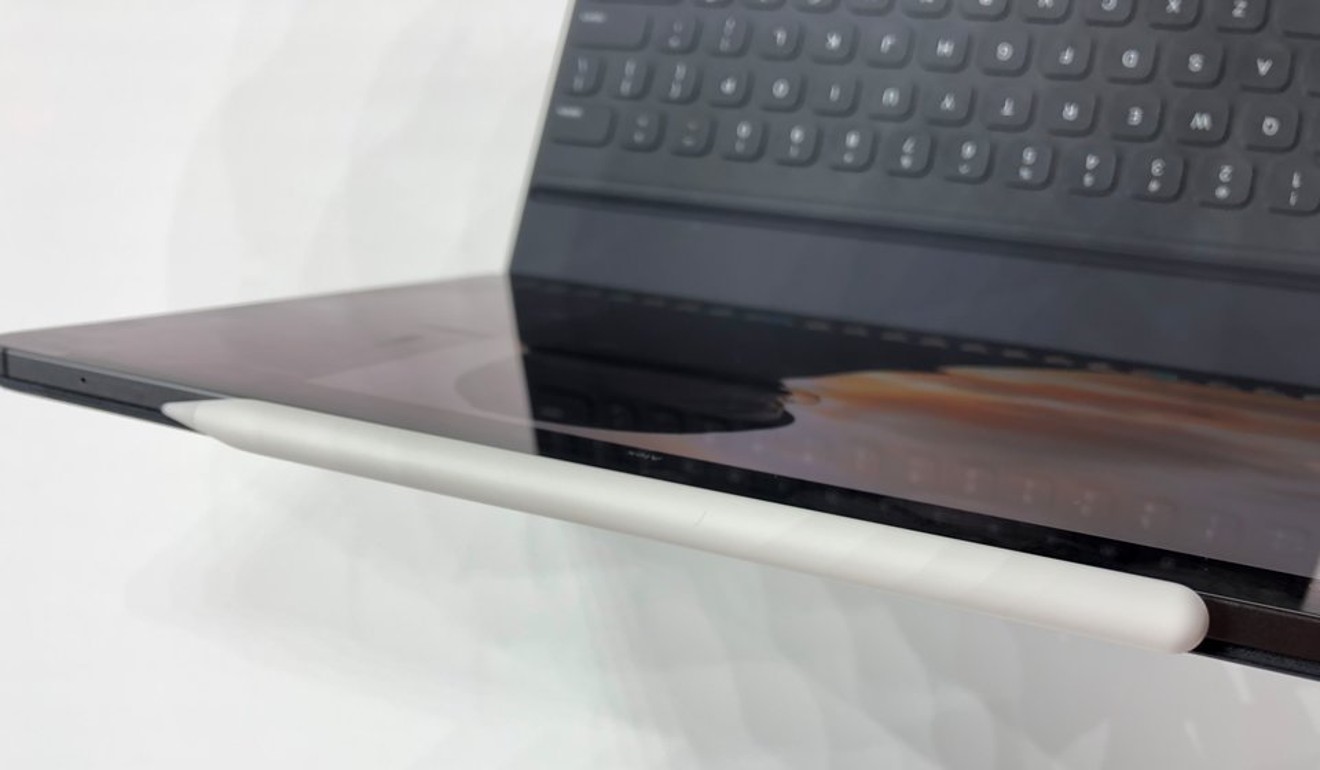 Apple may launch glasses in 2020, car in 2023, says analyst
There's also a fancy new way to charge the Pencil: wirelessly, magnetically clipping it to one side of the tablet in landscape.
It snaps into place with a satisfying click.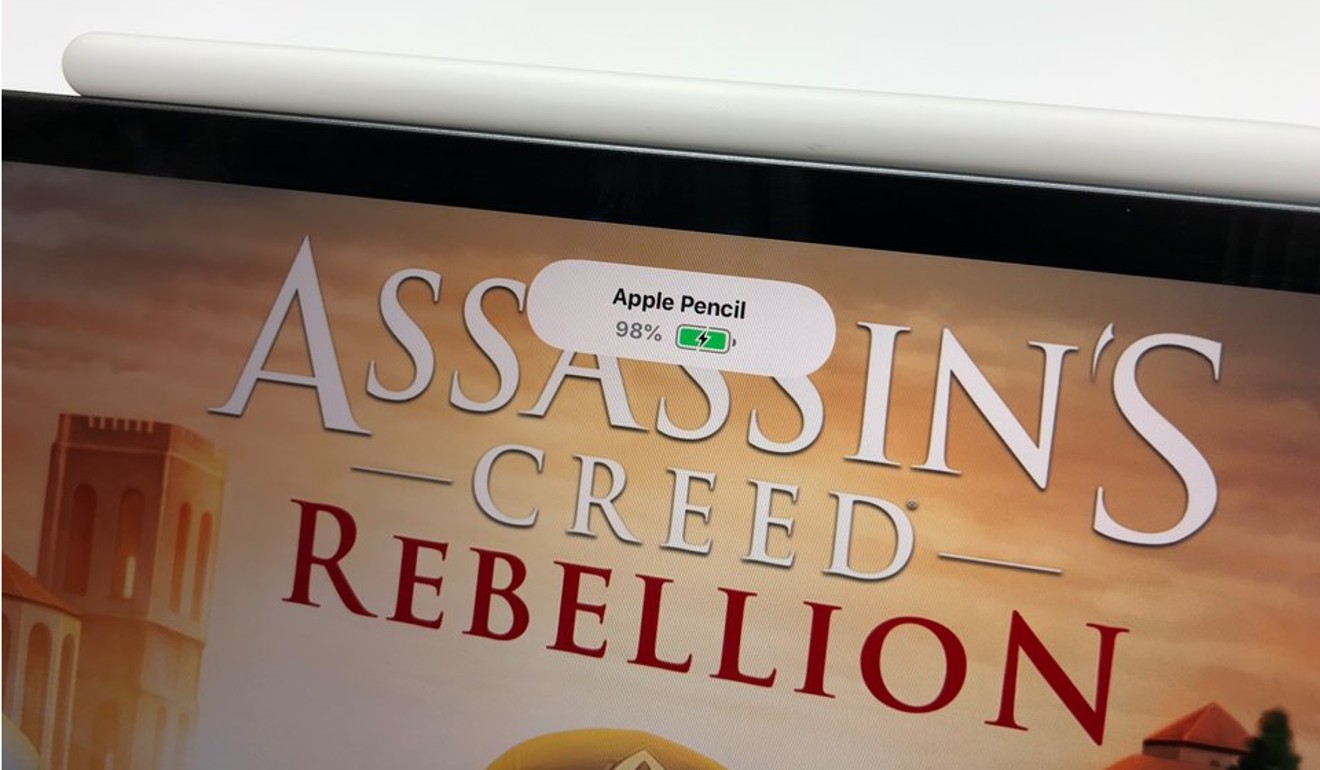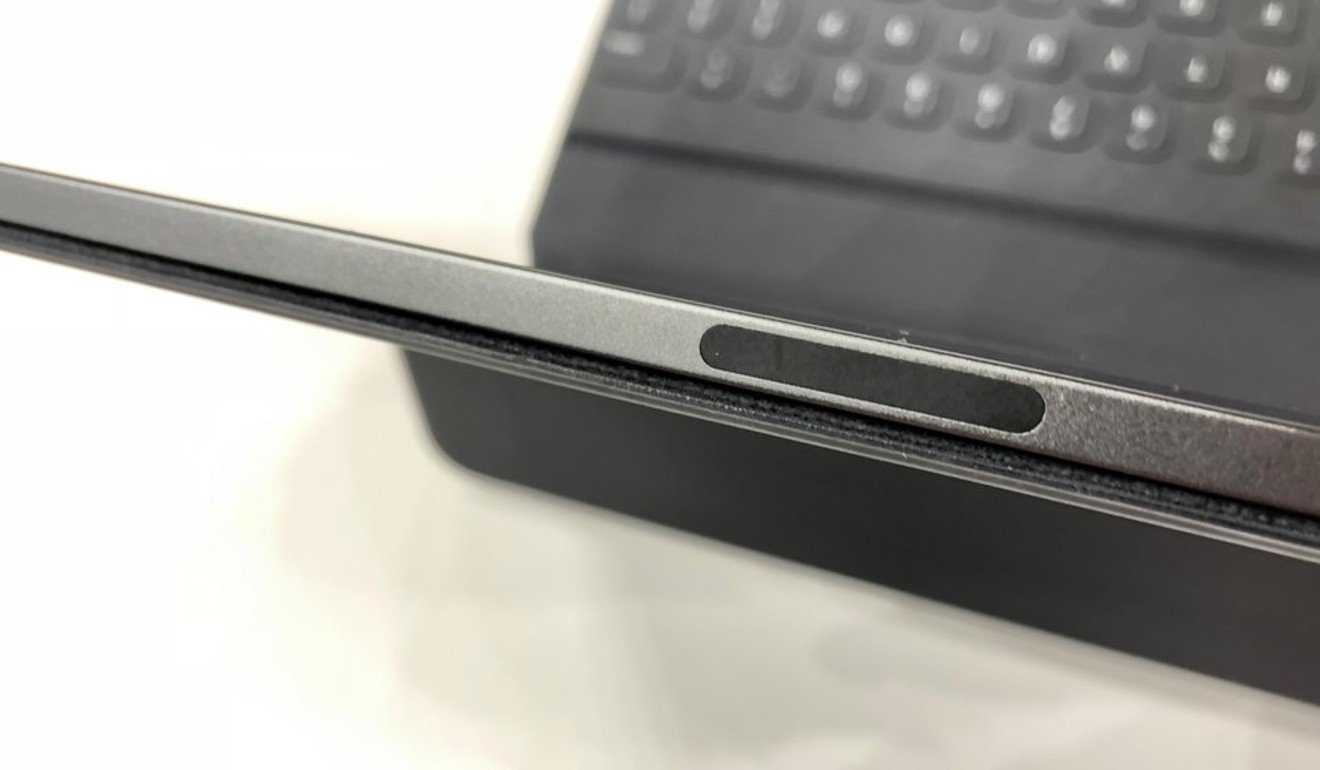 Apple has upgraded things inside too, so the iPad Pro can handle processor-intensive tasks such as augmented reality apps.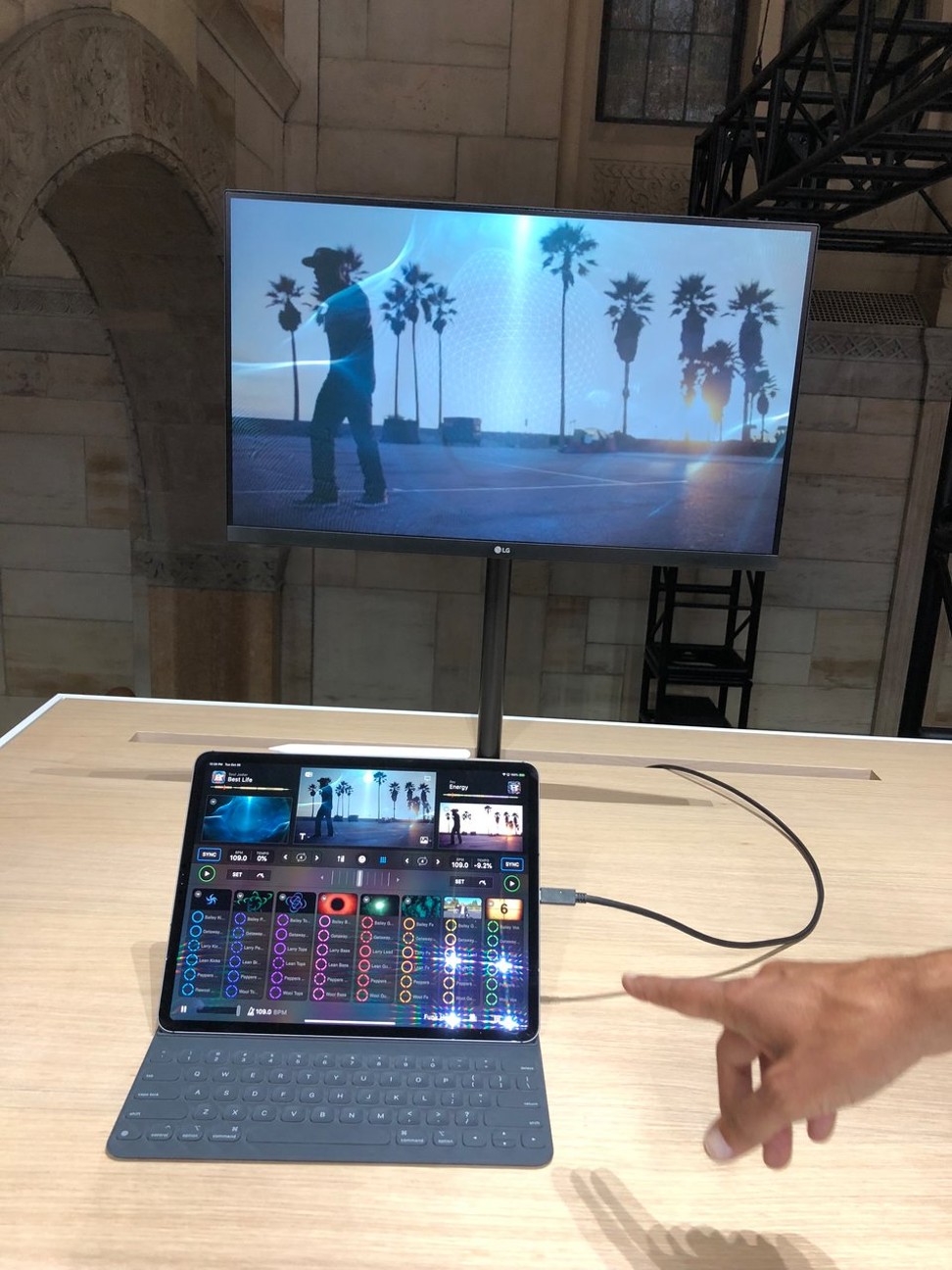 Or DJ. The USB-C port can also be used to hook up the iPad Pro to a computer monitor.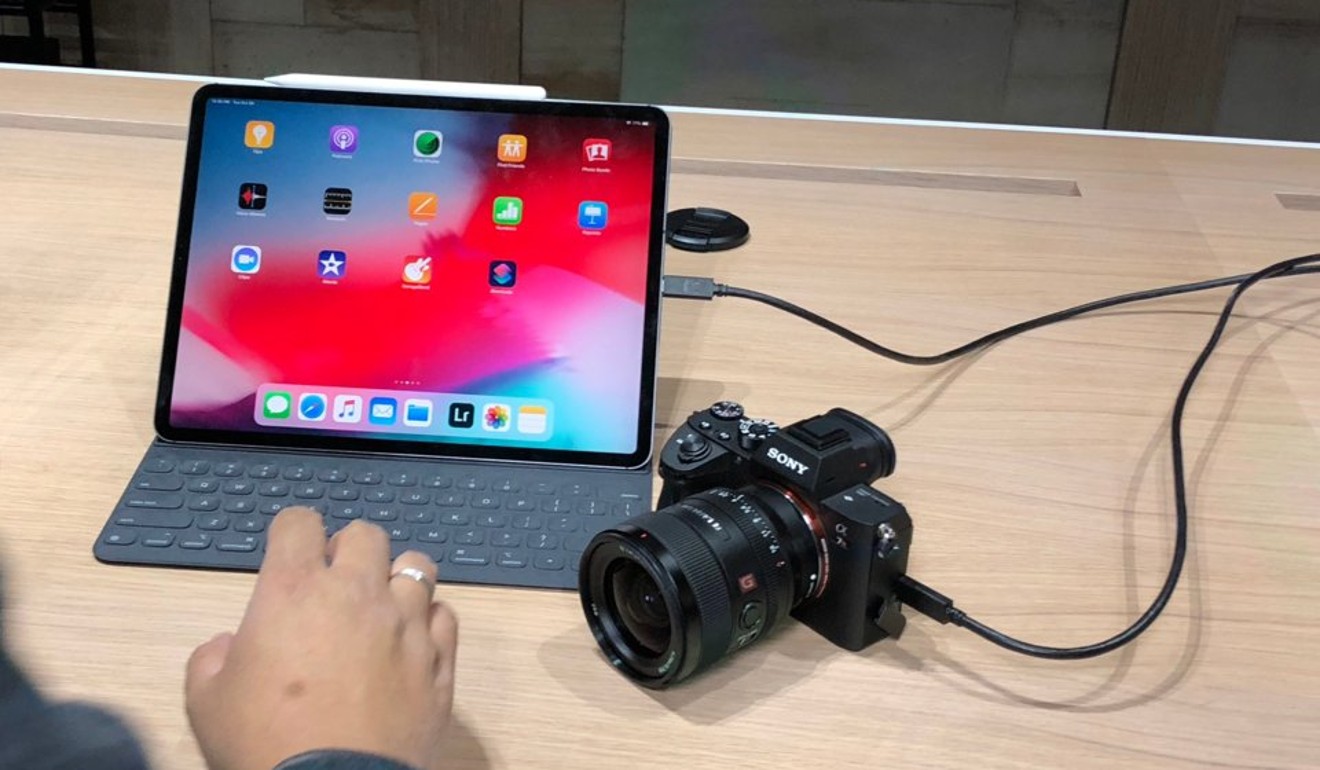 Samsung hopes Galaxy Home will rival Apple, Google speakers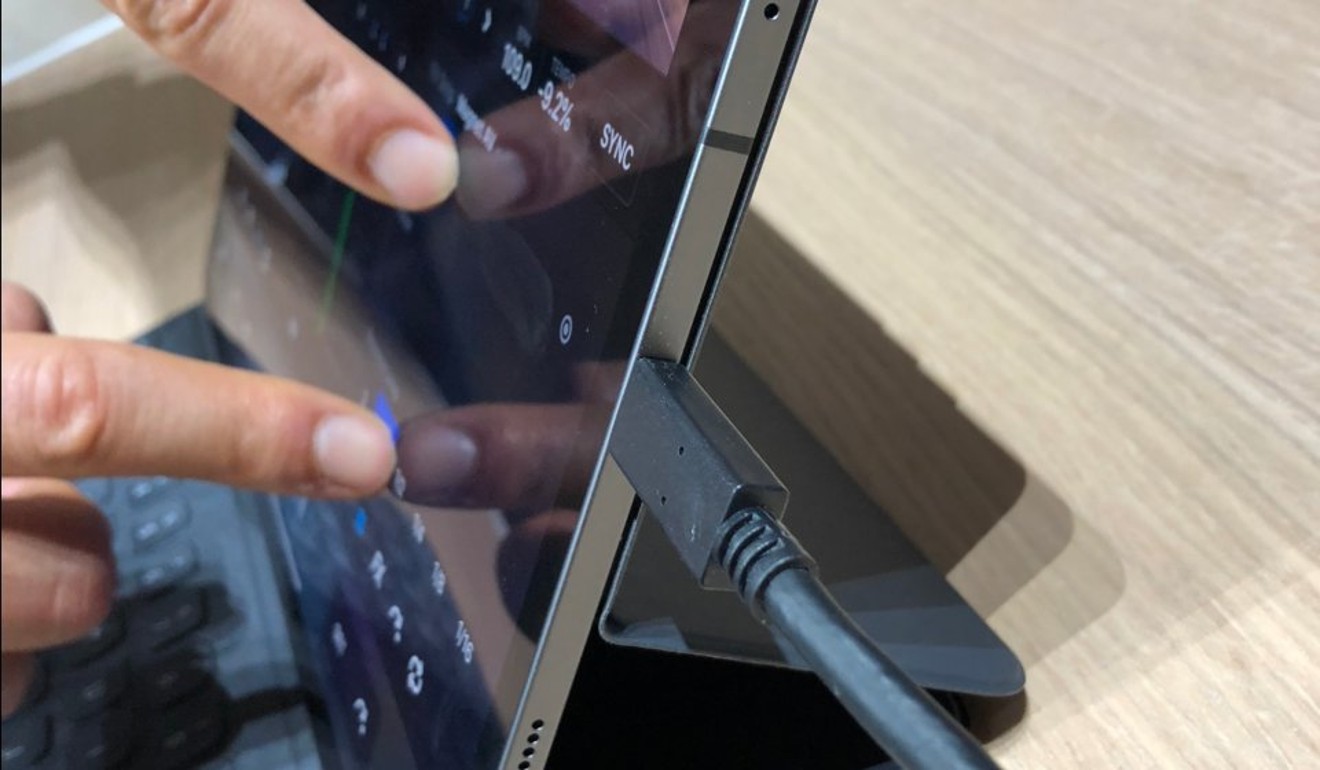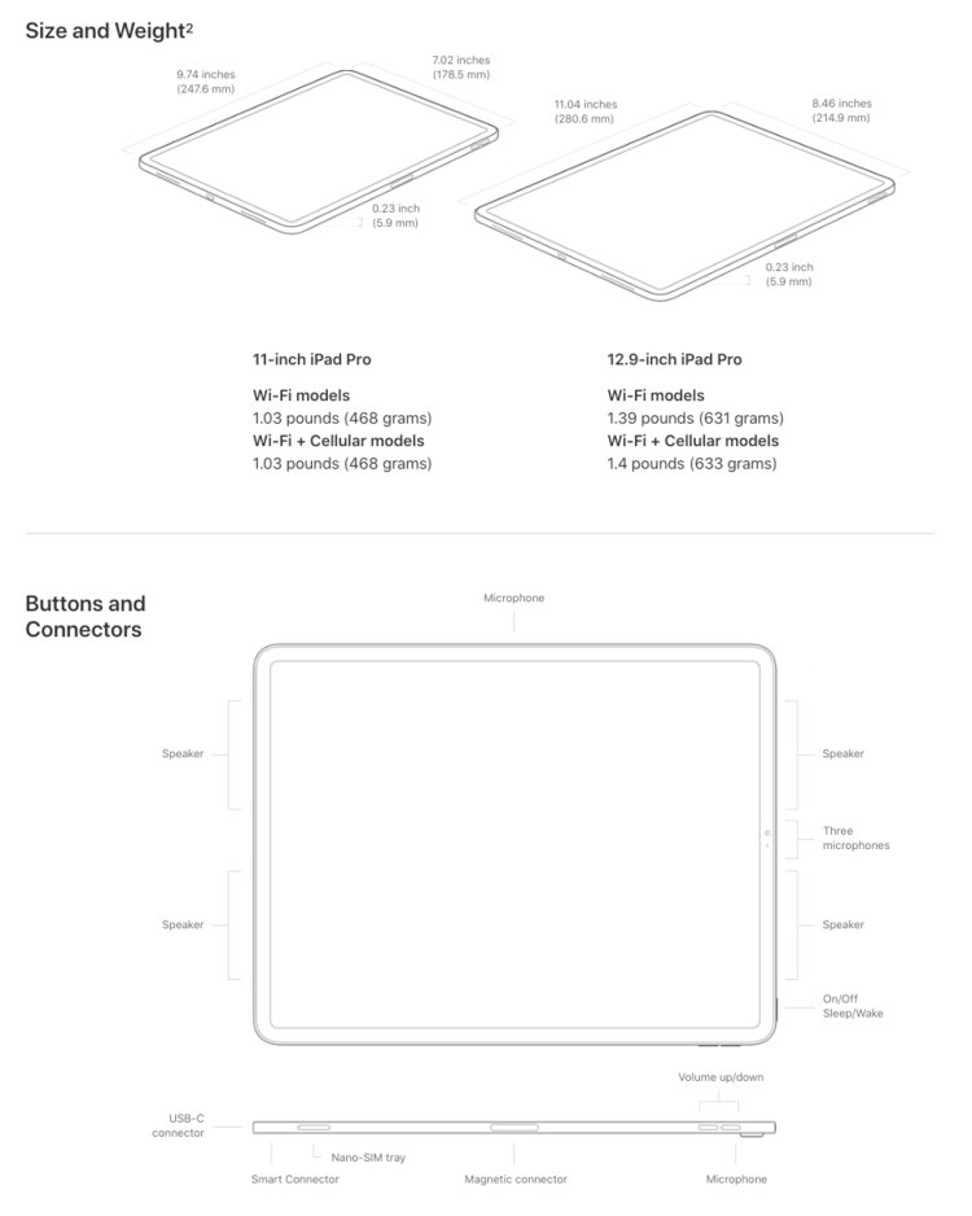 Is it worth buying?
That's difficult to say until people really test it out in daily use.
One thing that's clear, though, is that the iPad Pro is more expensive than before.
It used to start at US$649 – now the least expensive current-year model is US$799. And the keyboard costs US$199. The Pencil will cost you US$129.
However, for that price, you certainly get a high-end "computer" – even if Apple doesn't want to call it that.
Want more stories like this? Sign up here. Follow STYLE on Facebook, Instagram and Twitter
This article was written by Kif Leswing for Business Insider.