Apple's latest two iPad Pros were revealed in New York only on Tuesday, yet that has not stopped analysts from already speculating about what next year's models could feature.
Ming-Chi Kuo, a well-respected analyst at TF International Securities, said next year's version of the iPad Pro could have an advanced 3D camera using a technology called "time of flight" (ToF).
Kuo is well-known for accurately predicting future Apple products.
What are the big changes to Apple's new iPad Pro line-up?
A high-quality 3D camera is needed for augmented reality (AR) applications – a kind of technology that displays computer graphics in the real world.
Tim Cook, Apple's CEO, has said publicly that he is excited about the potential of AR.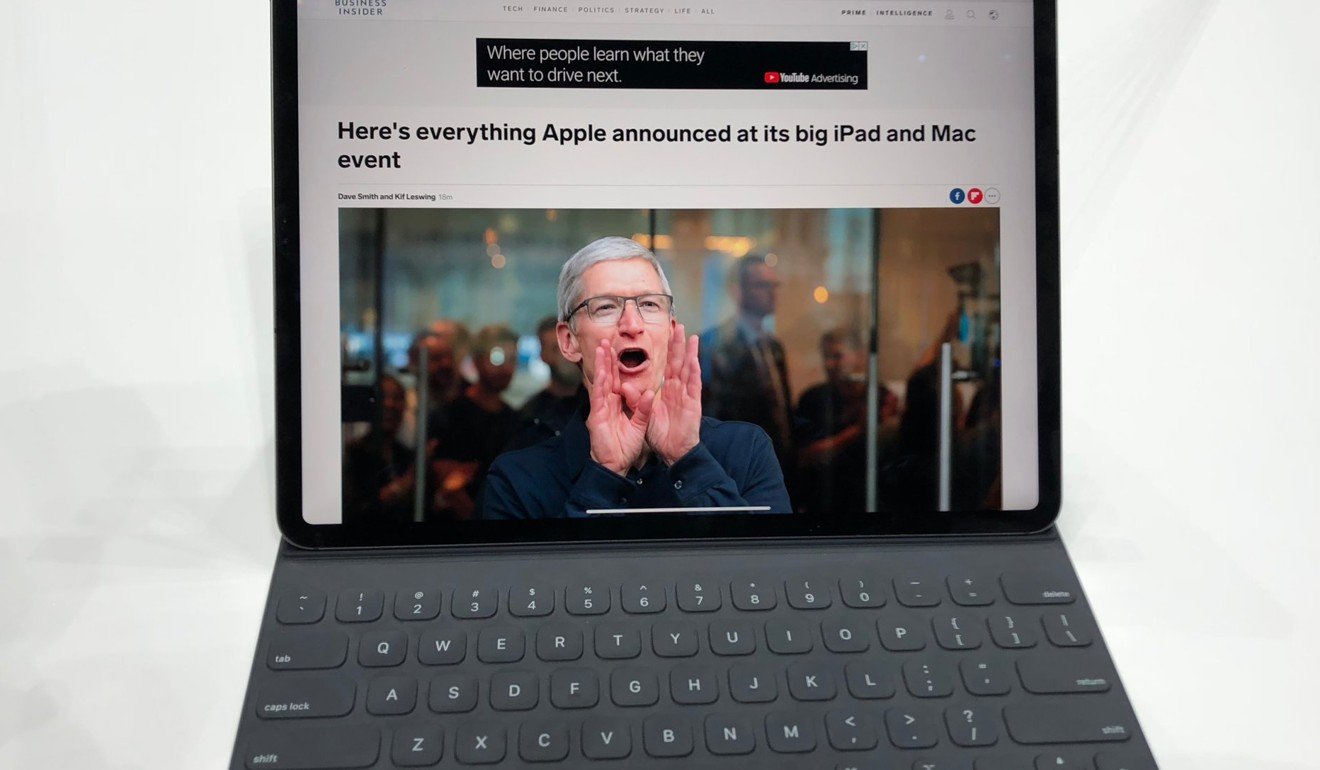 Kuo wrote in a note on Thursday, which was seen by Business Insider: "We give a greater than 50 per cent probability that the new iPad in [the fourth quarter of 2019/first quarter of 2020] may adopt ToF (Our previous forecast that the [second half of 2019] new iPhone will not adopt ToF remains unchanged).
"We believe that 3D modelling captured by ToF and then edited by an Apple Pencil on an iPad will create an all-new productivity experience for design applications in a totally different manner from computers."
Kuo previously predicted that a time-of-flight 3D camera could show up on iPhones released in 2020, which he reiterated in Thursday's report.
What does it take to make a US$74,000 diamond-encrusted Apple Watch?
"The iPhone's adoption of ToF will create the new AR experience and improve photo quality," he wrote.
Kuo also predicted that all 2019 iPhones would come with an improved Face ID facial recognition camera.
His research is geared towards investors in Apple's Asian supply chain; he identified IQE, Lumentum, and Win Semi as companies that could benefit from Apple's 3D-camera obsession.
On Tuesday, Apple unveiled two pricey models, one with an 11-inch screen, costing US$799, and the other with a 12.9-inch screen, costing from US$999.
Both iPads use Face ID, with Apple also replacing the home button with swiping gestures, which were first introduced with last year's iPhone X.
Want more stories like this? Sign up here. Follow STYLE on Facebook, Instagram and Twitter
This article originally appeared on Business Insider .