Robot vacuum cleaners have been around for some time and the latest models come with smart features, which means they can clean and wash the floors automatically and efficiently.
The devices can listen to your voice commands and remember the floor plan of your home so they clean in every single corner and make the floors spotless while you are sitting there on the settee watching your favourite television show.
IFA 2018: How smart kitchen appliances are cooking up a storm
The newest models include the Roomba i7+ Robot Vacuum, made by iRobot of the United States, and the W400 Floor Washing Robot by ILIFE, based in Shenzhen, China.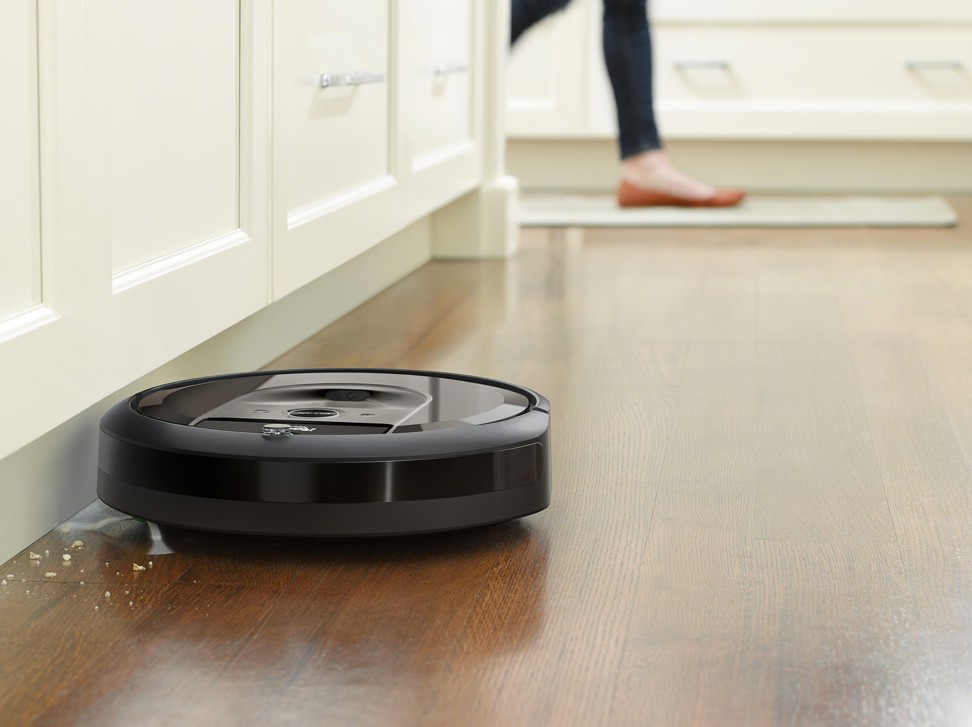 The Roomba i7+ Robot Vacuum, which was launched in September, can "learn", map and adapt to a home's floor plan so the user can choose which rooms to clean and when.
The "smart" robot remembers up to 10 different floor plans and rooms and can clean specific rooms by name.
Would you want a floating camera to keep an eye on your home? The Moon's in your orbit
This means users can carry their robot vacuum upstairs to clean another floor or take it to use in a different home, where the robot will also recognise its location and clean as instructed.
The robot can seamlessly and efficiently navigate its way through the home by keeping track of where it has been and — according to the memorised floor plan – where it has yet to clean.
It can also adapt to changing home environments by finding the best way to clean.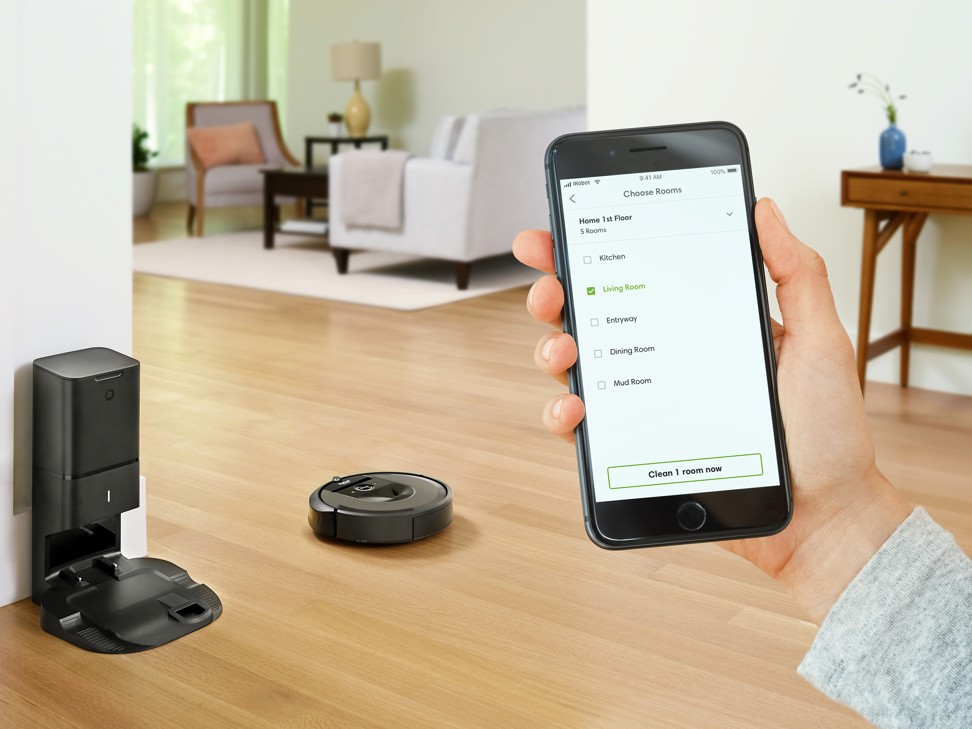 When the robot has finished cleaning, it will return to its base to charge and automatically empty the content of its bin into the paired dirt disposal unit, which can hold up to 30 bins of dirt – at least several weeks' worth of dust.
It works with voice assistants Amazon Alexa and Google Assistant, so that the user can control the robot with voice commands.
Electric race car designed by Green4U Technologies will rival petrol and hybrid models
With the iRobot's mobile app, the user can also customise cleaning jobs and direct the robot to clean specific rooms.
The robot with its dirt disposal unit is available for presale in the US and Canada from US$949.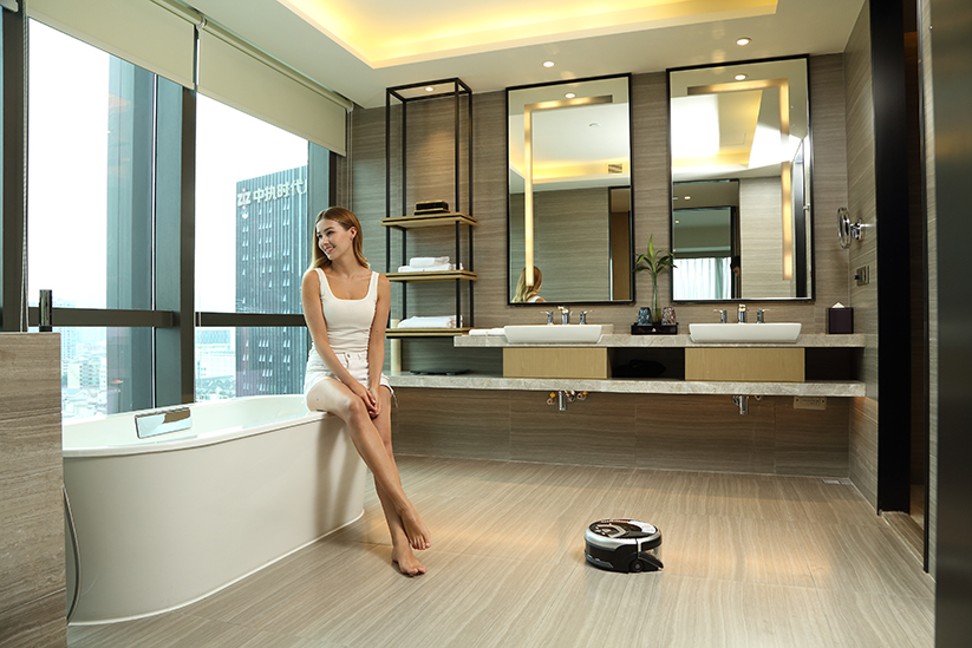 If your tasks involve more than just vacuuming the floor, then the ILIFE W400 Floor Washing Robot can help you clean and wash the floors thoroughly.
China's hotel facial recognition check-ins and AI smart rooms are here to stay
Unveiled by ILIFE last month, this robot can tackle and remove thick household stains – including sauces, paint and footprints – and water from kitchen and bathroom floors to help people avoid falling on slippery surfaces.
It washes the floor repeatedly and thoroughly in four steps – first moistening stains, then scrubbing the floor, suctioning waste water and finally scraping up residue off the floor.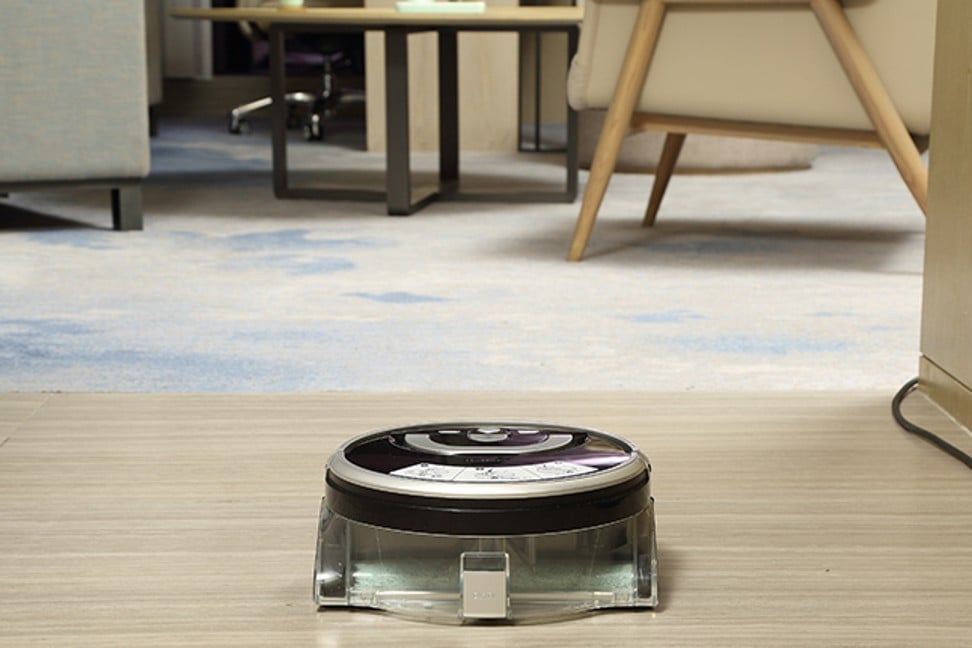 The robot is suitable for cleaning many rooms.
It is equipped with six tiny nozzles that spray the water to dampen the floor surface and soften stains.
Its ultra-fine fibre brush rotates at a high frequency, gently scrubbing and deep cleaning the floor.
Unlike most mopping robots that scatter dirt on the floor, W400 extracts stains in the same spot with a microfibre roller brush and takes care of dirt and waste water with strong suction to avoid secondary pollution.
Drones are getting smarter: Mavic 2 models now come with new zoom and pro cam capabilities
The robot's scraper removes residual stains and water marks so the floor is spotless and dry as soon as the cleaning is completed.
Its water separation technology greatly improves cleaning efficiency by spraying clean water and picking up waste water.
This innovative wet cleaning solution avoids introducing secondary pollution and provides better protection for the floor.
The robot, which is officially launched this month, can be pre-ordered via its online store for US$225 (HK$1,755).
Want more stories like this? Sign up here. Follow STYLE on Facebook, Instagram and Twitter