In all honesty, I've never been a huge fan of the Mercedes SUV coupe. It's a vehicle that is, to me, compromised at its very core.
The need to be an SUV raises its centre of gravity and thereby spoils its capabilities as a performance machine.
While the performance-oriented tyres and fastback rear end detract from its ability to go off road and carry cargo – two core competencies of SUVs.
This unholy union of luxury coupe and SUV is a somewhat recent phenomenon. Even though there had been a few oddball combinations in the 1980s and 1990s, the SUV coupe did not reach mainstream status until the latter part of the last decade when BMW released the X6.
To my dismay, it proved to be a success. Especially in what are arguably BMW's two most important markets – the US and China.
Mercedes-Benz reveals all-electric EQC, but you must wait until 2020
Since then, BMW has followed up with a second-generation mid-size X6 and a compact X4 coupe.
Naturally, Mercedes-Benz couldn't let its arch nemesis go on unchallenged. Which is why Mercedes answered with the new compact GLC Coupe and the mid-size GLE Coupe.
Both vehicles are sleeker coupe variants of Mercedes' existing GLC and GLE SUVs.
Recently Mercedes dropped off a brand new 2018 Mercedes-AMG GLC 63 S Coupe for Business Insider to test.
We were able to spend a week driving the high-performance flagship model of the GLC line-up with hopes that its excellence would force me to reconsider my disdain for the SUV coupe genre.
The basic 2018 GLC Coupe costs US$47,300 while our GLC 63 S Coupe starts from US$80,750.
With fees and options, our top-of-the-line test car came to an as-tested price of US$97,330.
Here's a closer look at the 2018 Mercedes-AMG GLC 63 S Coupe:
Back to the future for Mercedes' EQ Silver Arrow e-concept design
The four-door SUV coupe rose to prominence with the first generation BMW X6 that debuted in 2008.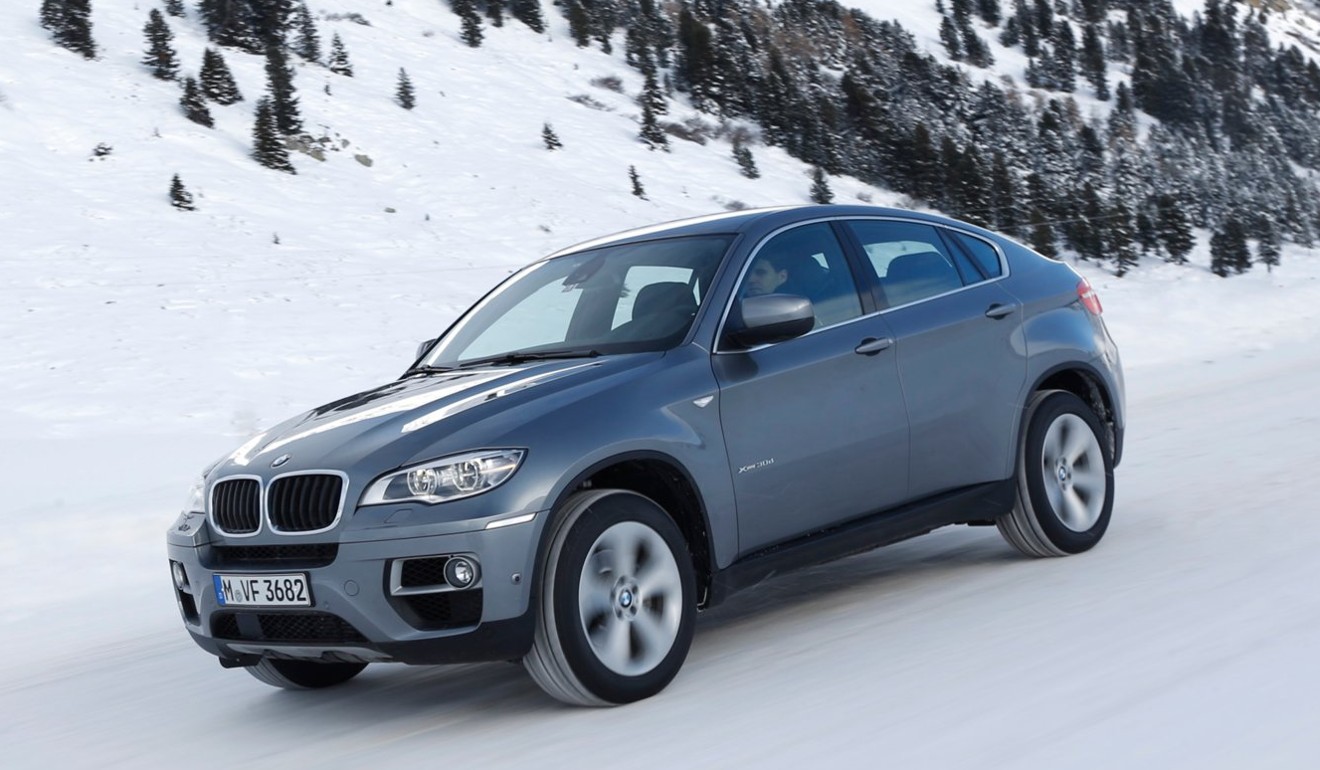 Since then, BMW has followed up with a second generation X6 and ...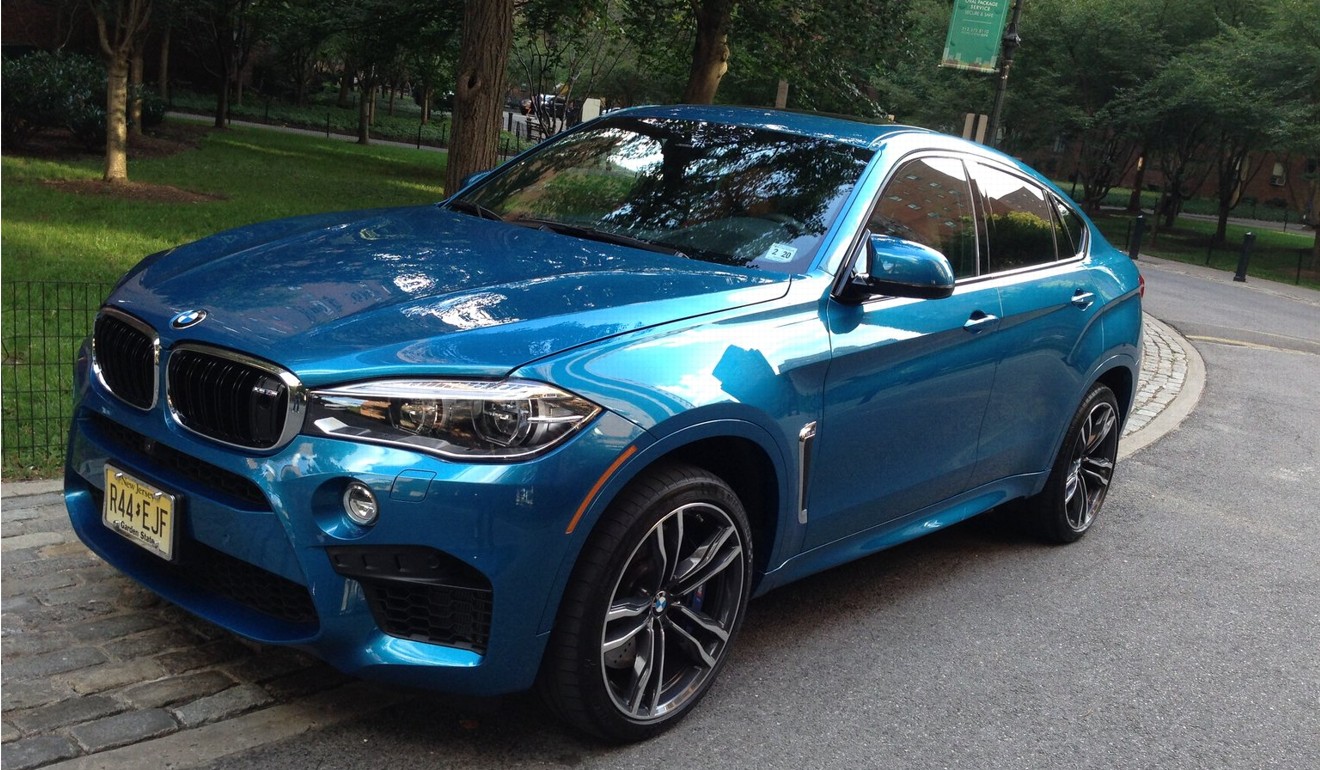 ... A new compact X4.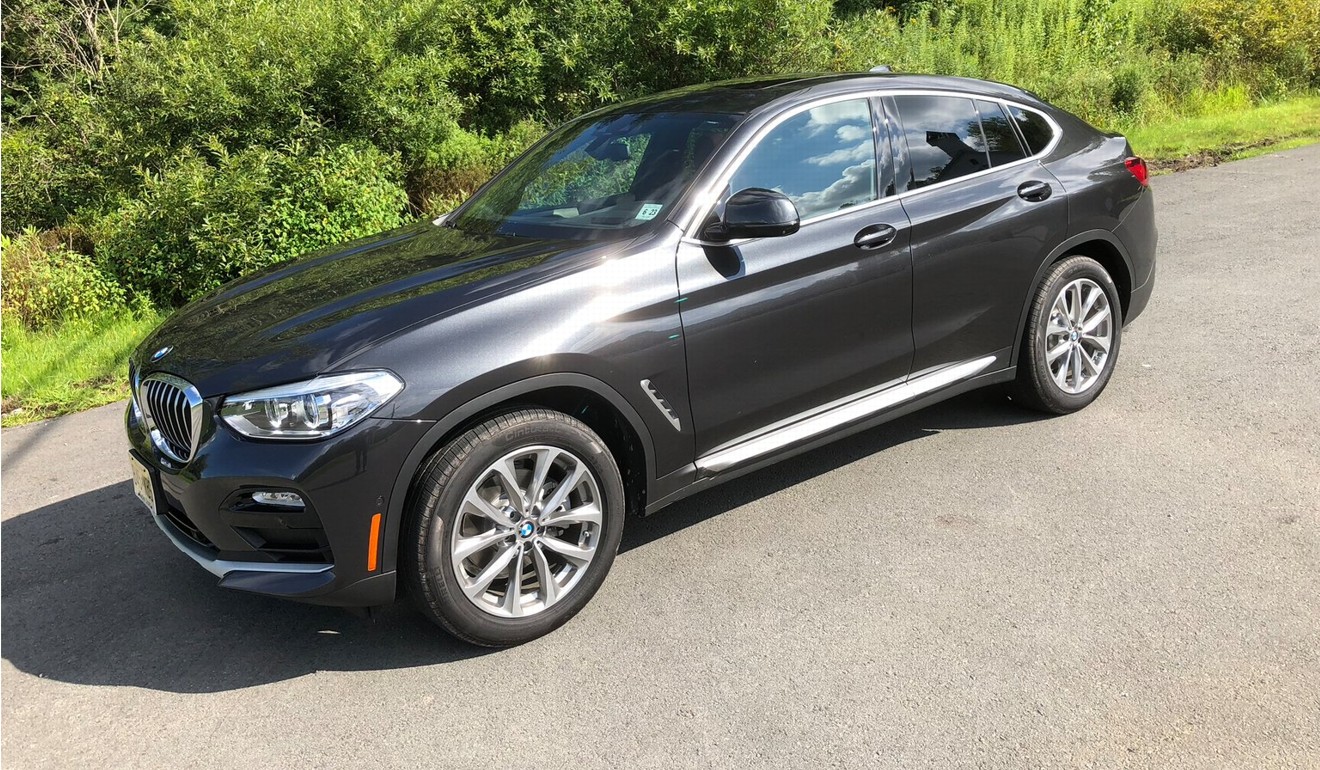 In response, Mercedes introduced the GLE Coupe to take on the X6 and ...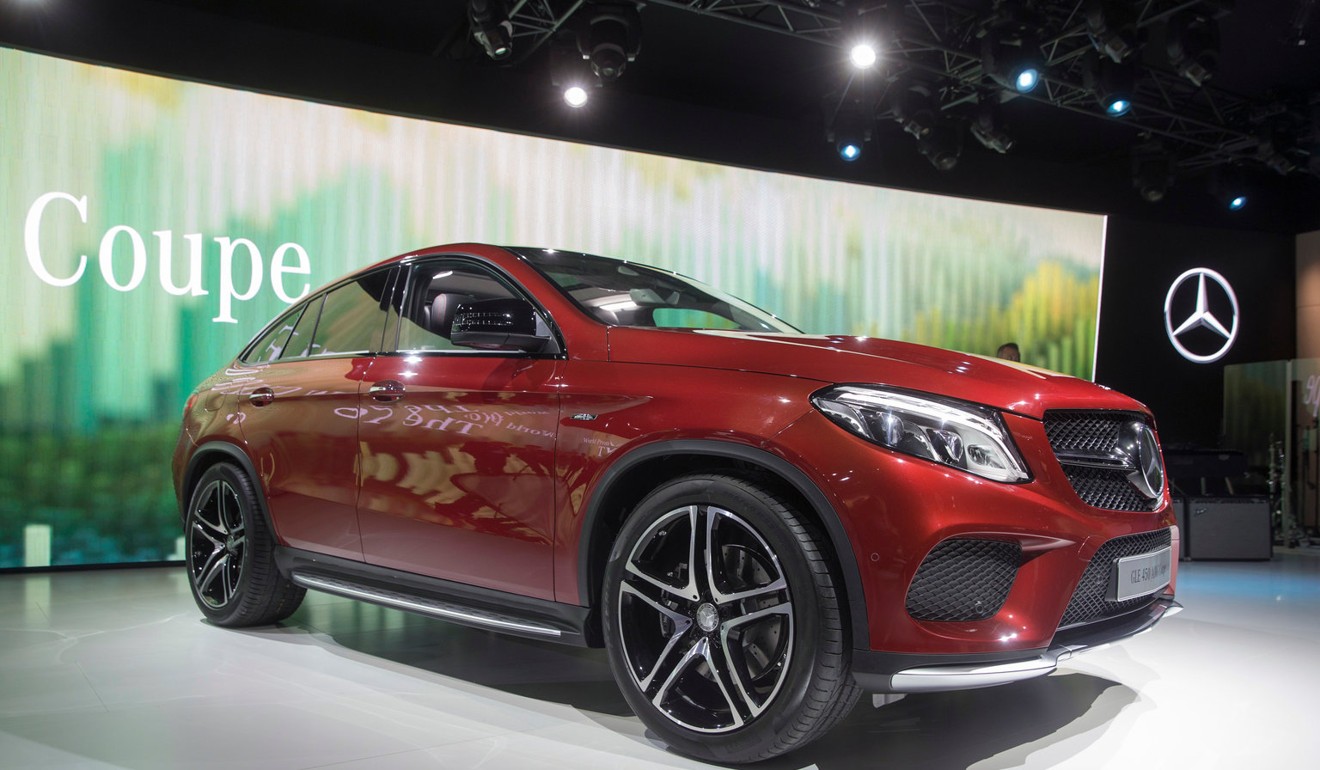 ... and the GLC Coupe to rival the X4.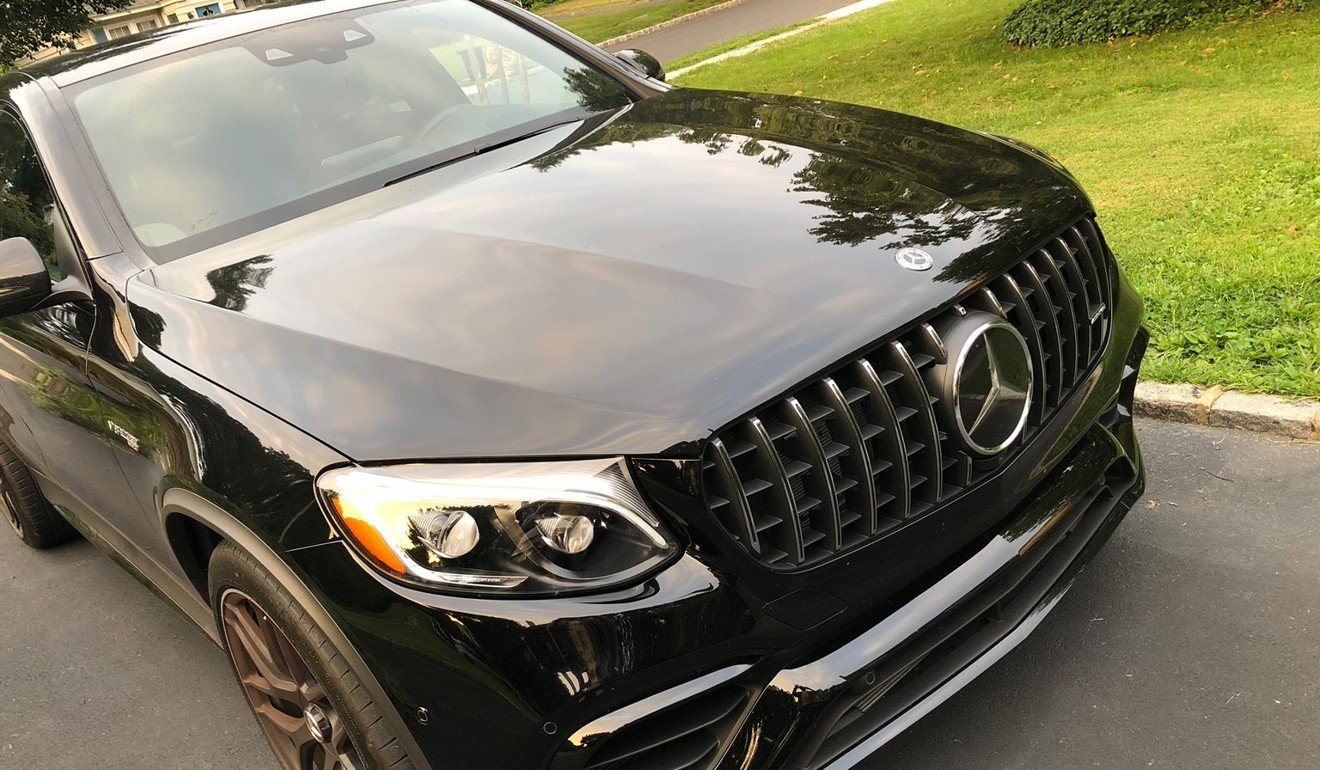 What's Porsche doing to ignite China's passion for luxury cars?
The GLC Coupe is based on Mercedes' existing GLC compact crossover, which has been on the market since 2016.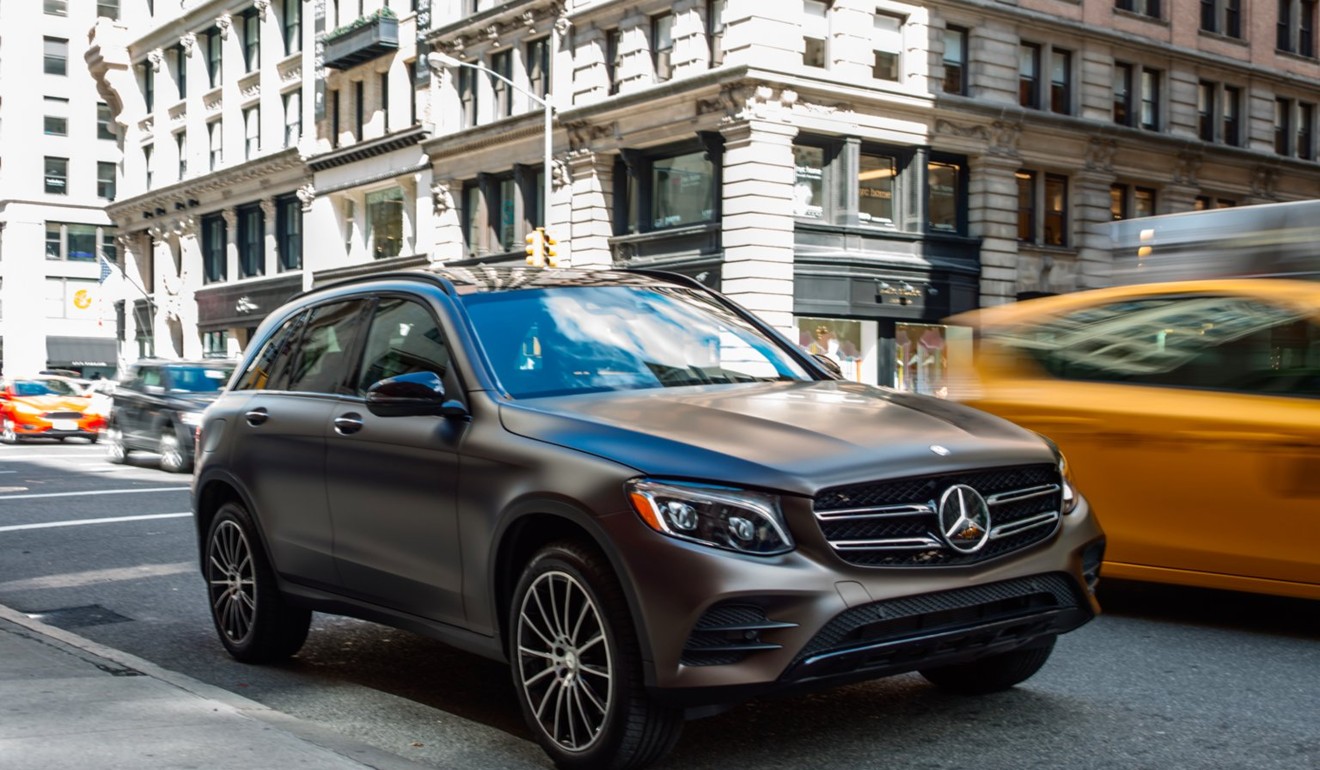 Our top-specification test car is part of the Mercedes-AMG sub-brand, so it featured all of its latest performance-oriented styling upgrades.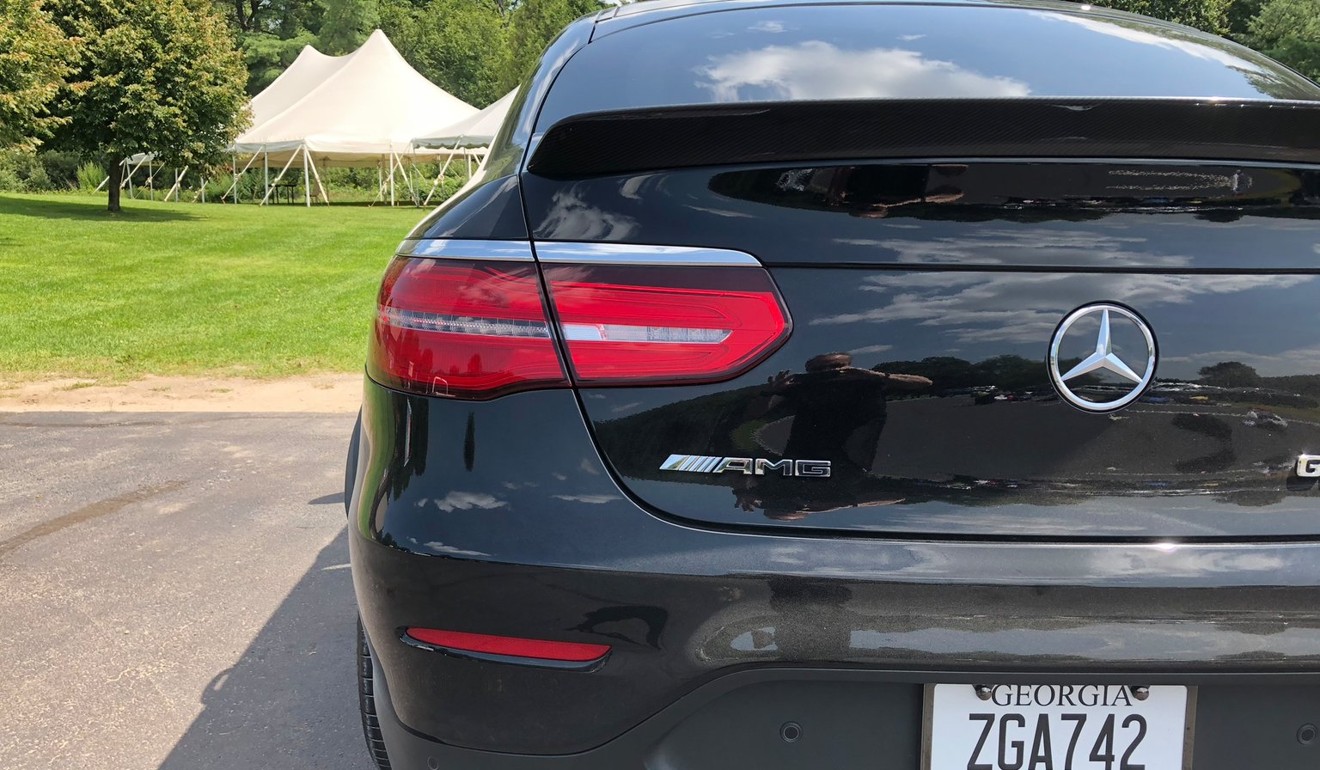 As a result, our test car came with more aggressive-looking front spoilers, a set of matt-black 21-inch (53-centimetre) wheels and the Panamericana front grille borrowed from ...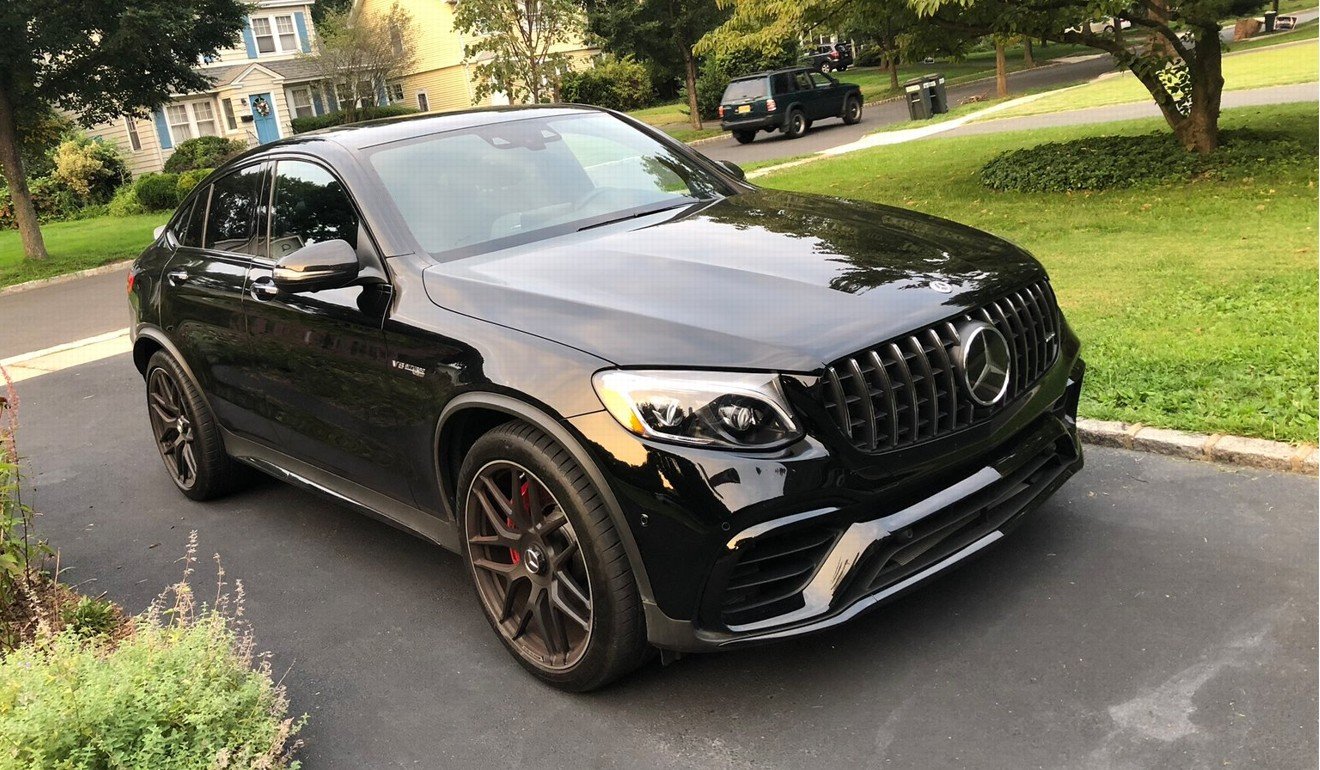 ... The AMG GT sports car.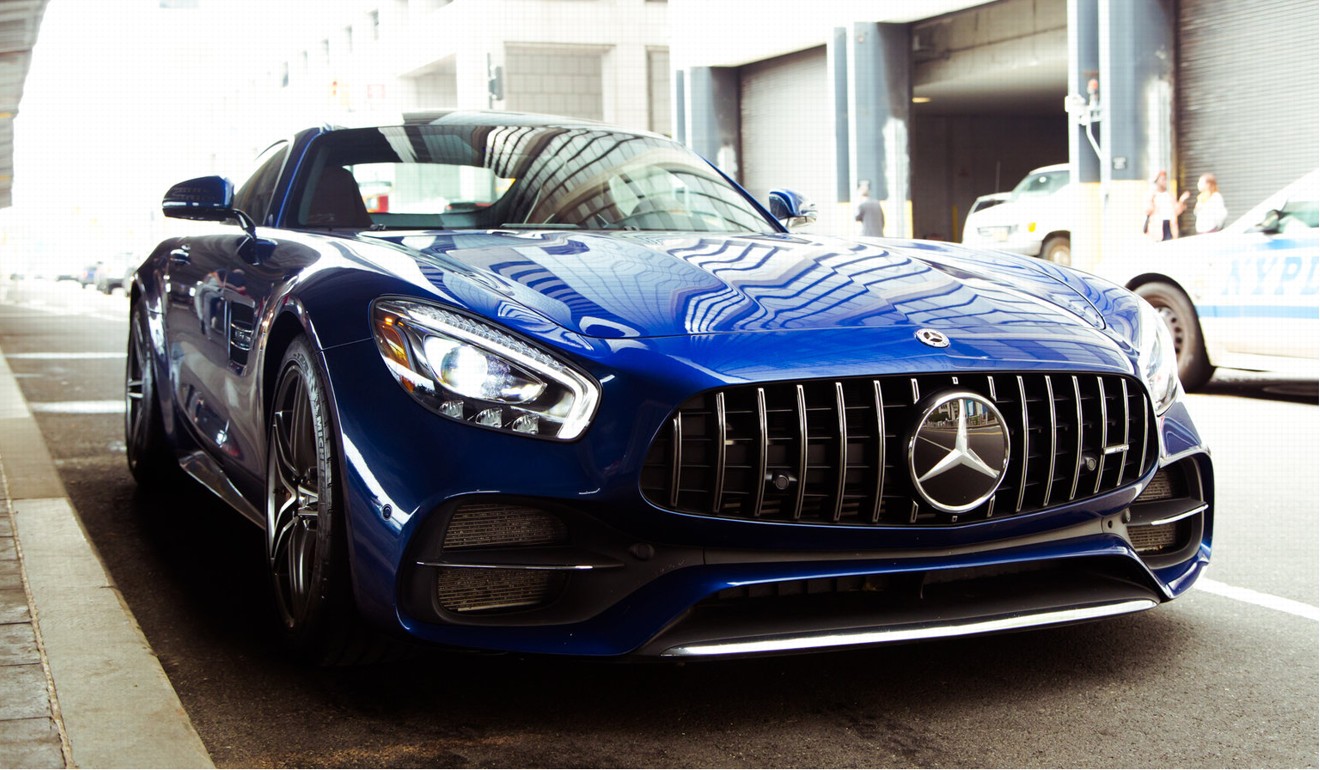 The 2019 Mercedes-Benz C-Class is a 'spa on wheels'
The side profile is where it truly stands out. It melds the high beltline of an SUV with the fastback roofline of a coupe. From the rear, the GLC Coupe looks like a hatchback with some extra ground clearance.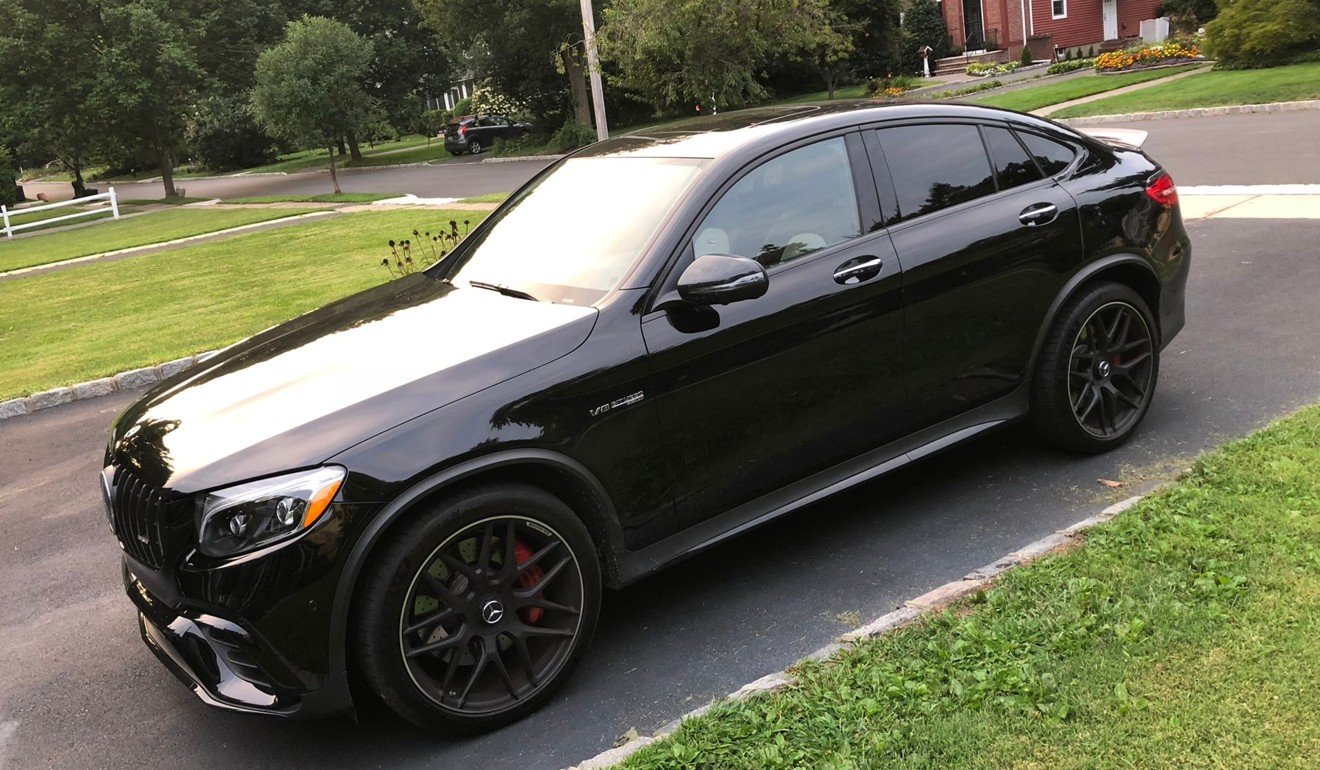 In addition to the quad sports exhausts, there's also an optional carbon fibre spoiler.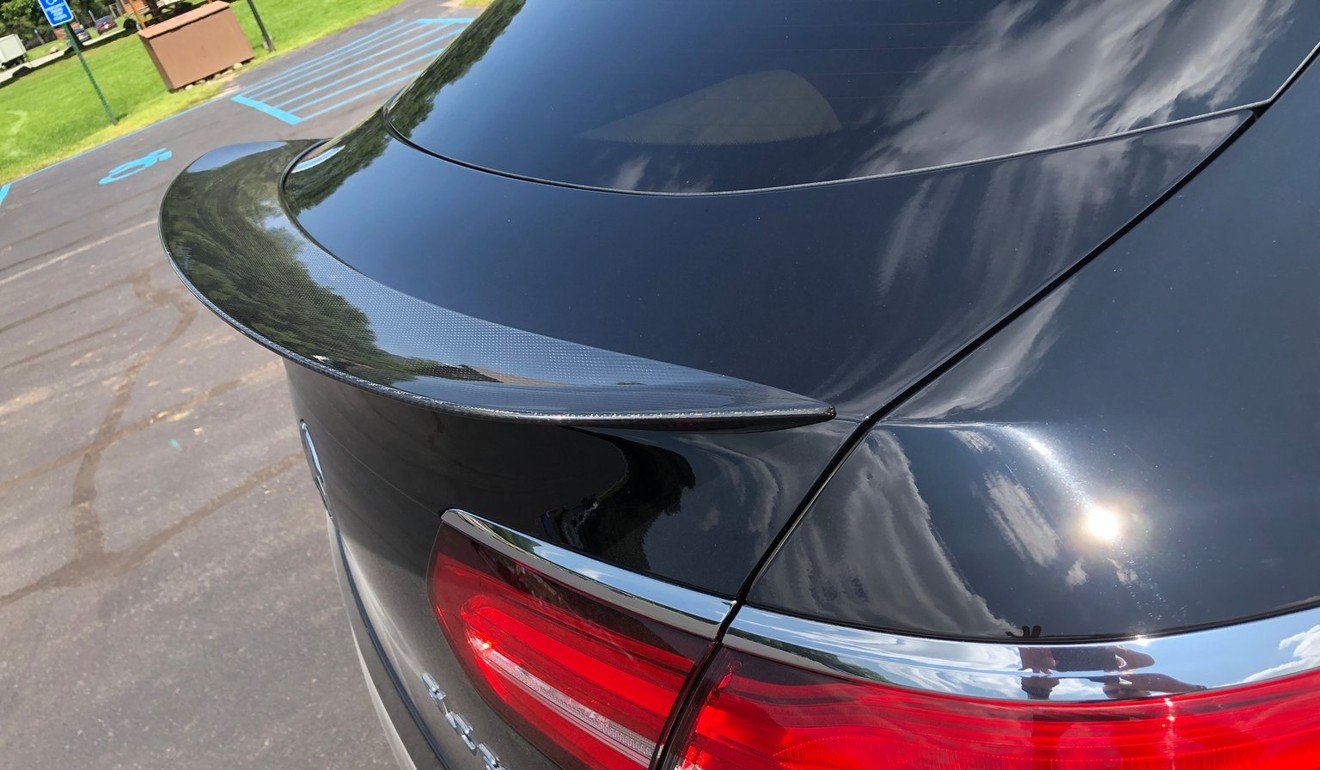 Inside, the Mercedes' interior, which is based on that of the Mercedes C-Class, impresses with a solid design and use of top-notch materials.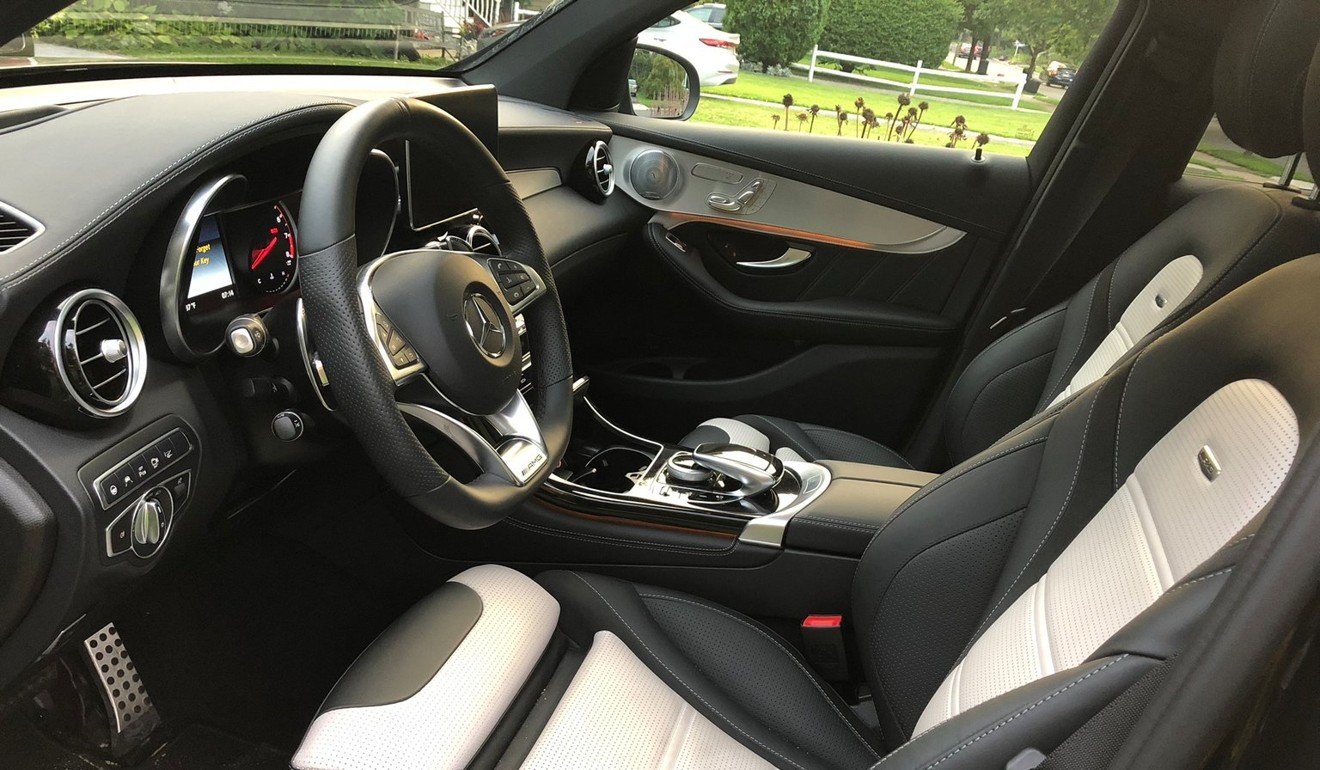 Especially the Nappa leather that dominates the cabin.

In our test car, the metal accents and the two-tone leather really brighten up the cabin.
Here's a better look at the GLC's front cabin and dashboard.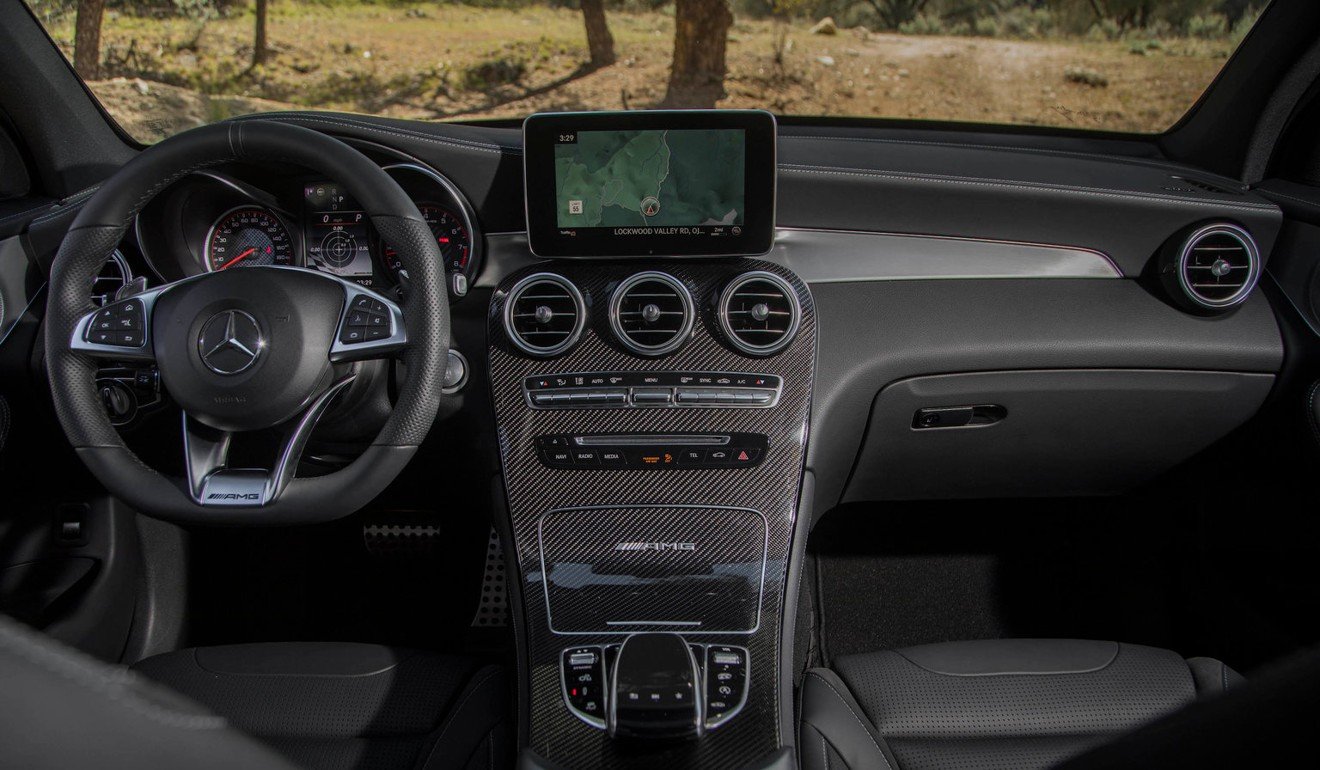 In front of the driver, there's a digital instrument display flanked by a pair of concise analogue gauges. Our tester was also equipped with an optional heads-up display.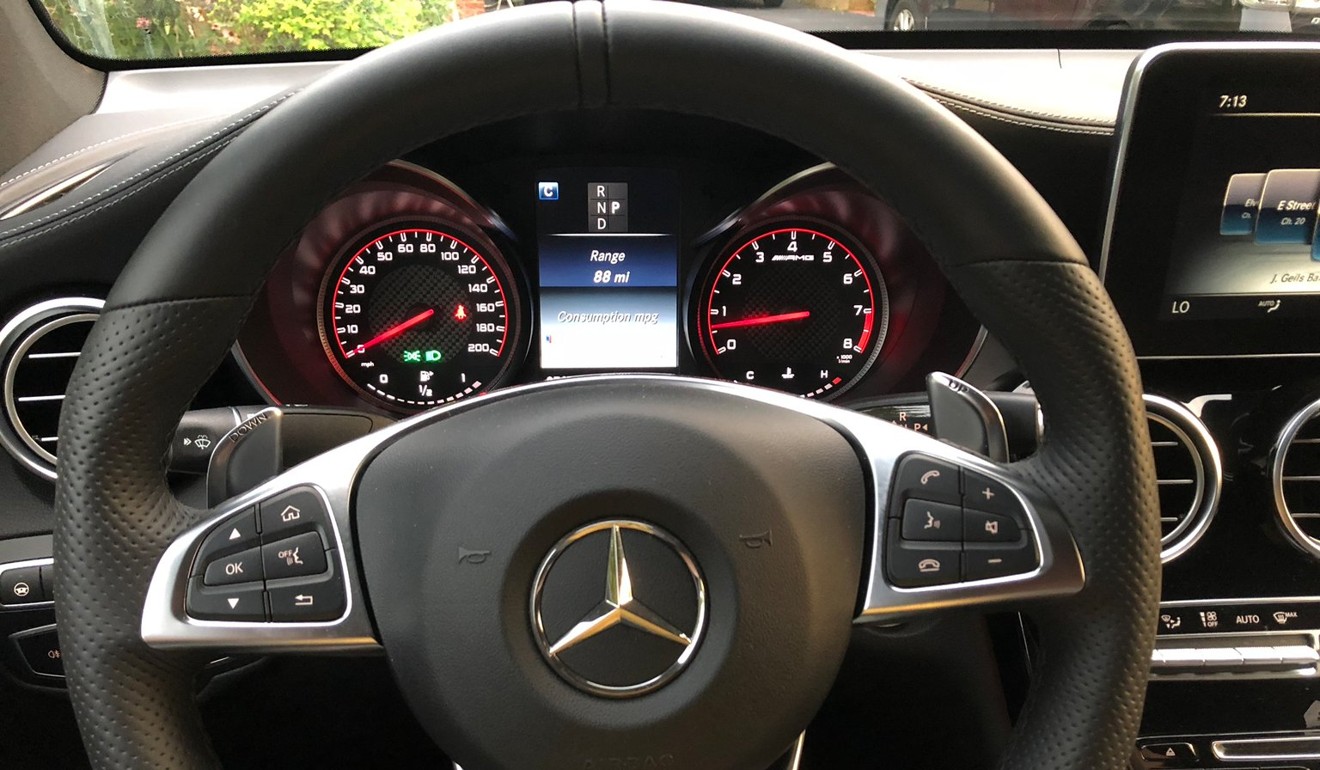 Is Mercedes-Benz's luxurious new G-Wagen worth US$130,000?
The centre stack is equipped with a high-definition 8.4-inch display running an older version of the Mercedes corporate Command infotainment system.
The GLC comes standard with a seven-inch screen. Overall, the system worked well. It's clearly laid out and packed with functional content.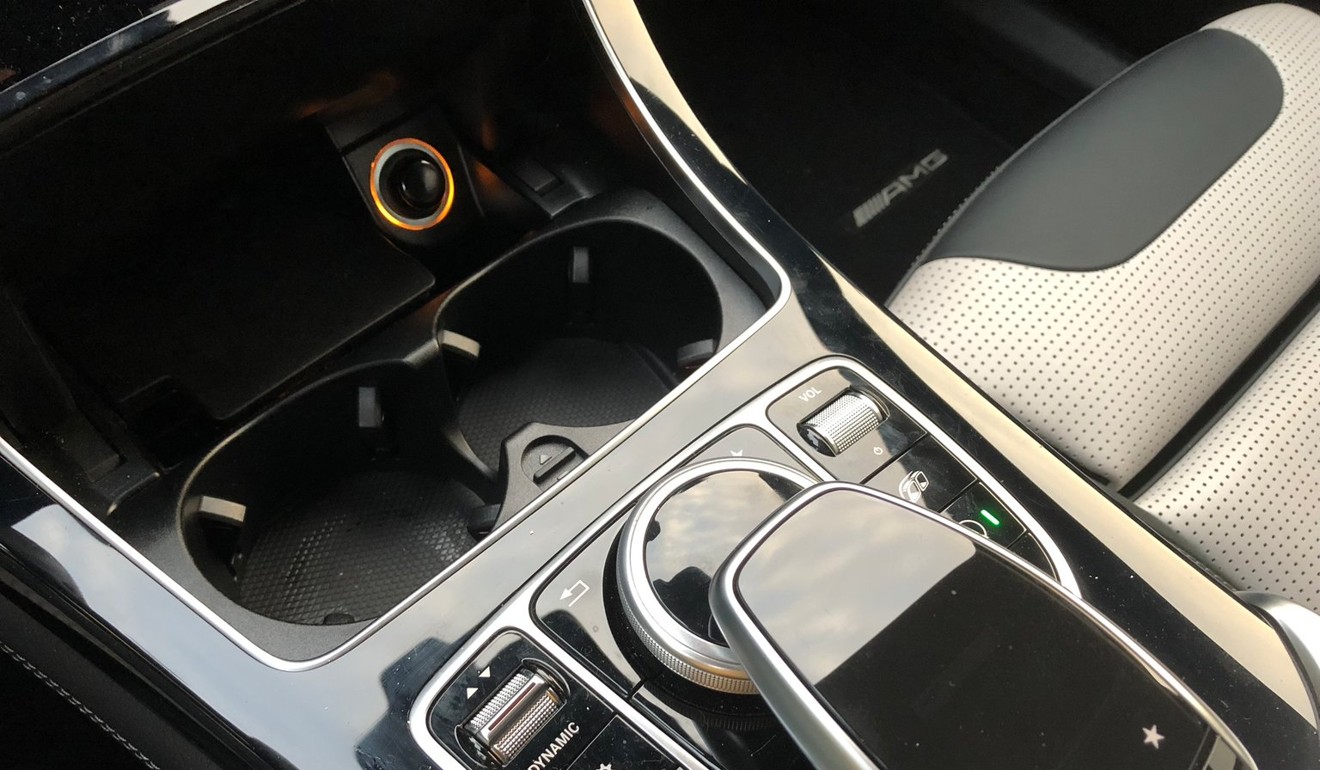 As with past Mercedes vehicles we have tested, the Burmeister surround sound system delivered a truly pleasant listening experience.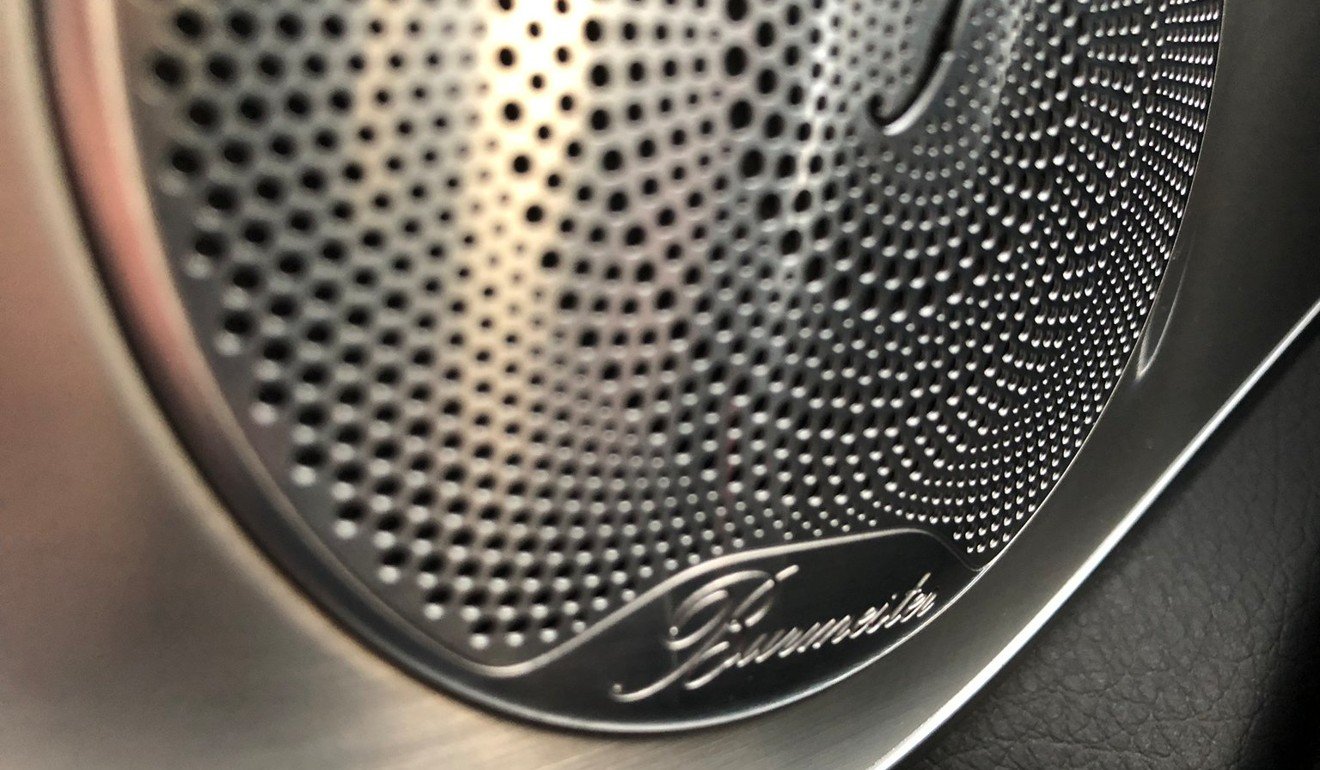 In addition, the GLC 63 S coupe came equipped with adaptive cruise control, steering assist, lane keep assist, pedestrian recognition, parking assist, and active light-emitting diode headlamps.
The rear cabin offers plenty of space of two passengers.
However, anyone taller than six feet (1.8 metres) will find headroom to be somewhat limited because of the sloping roofline.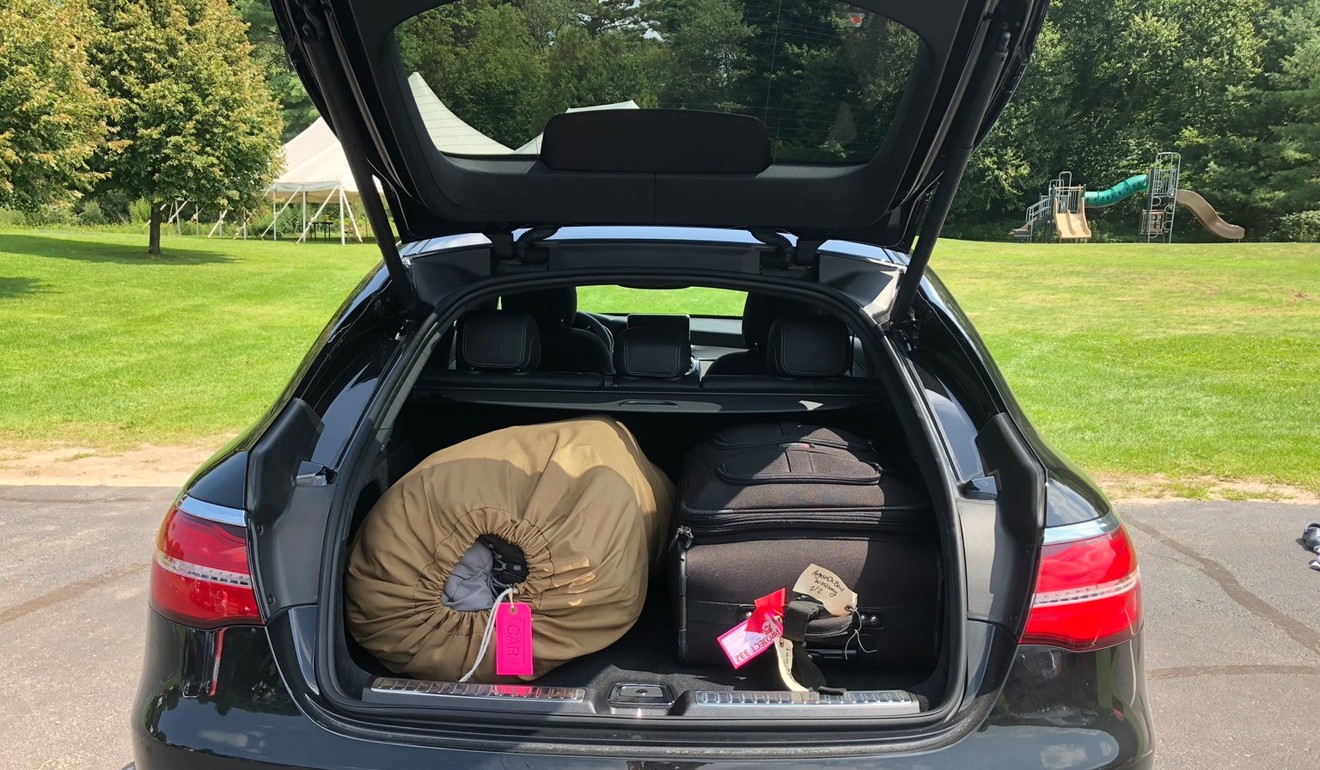 Mercedes has not released the GLC Coupe's boot capacity. However, it looks to be around 20 cubic feet (0.5 cubic metres) with the back seats upright.
According to Mercedes, the GLC Coupe boasts 49.4 cubic feet of luggage space with the back seats folded down.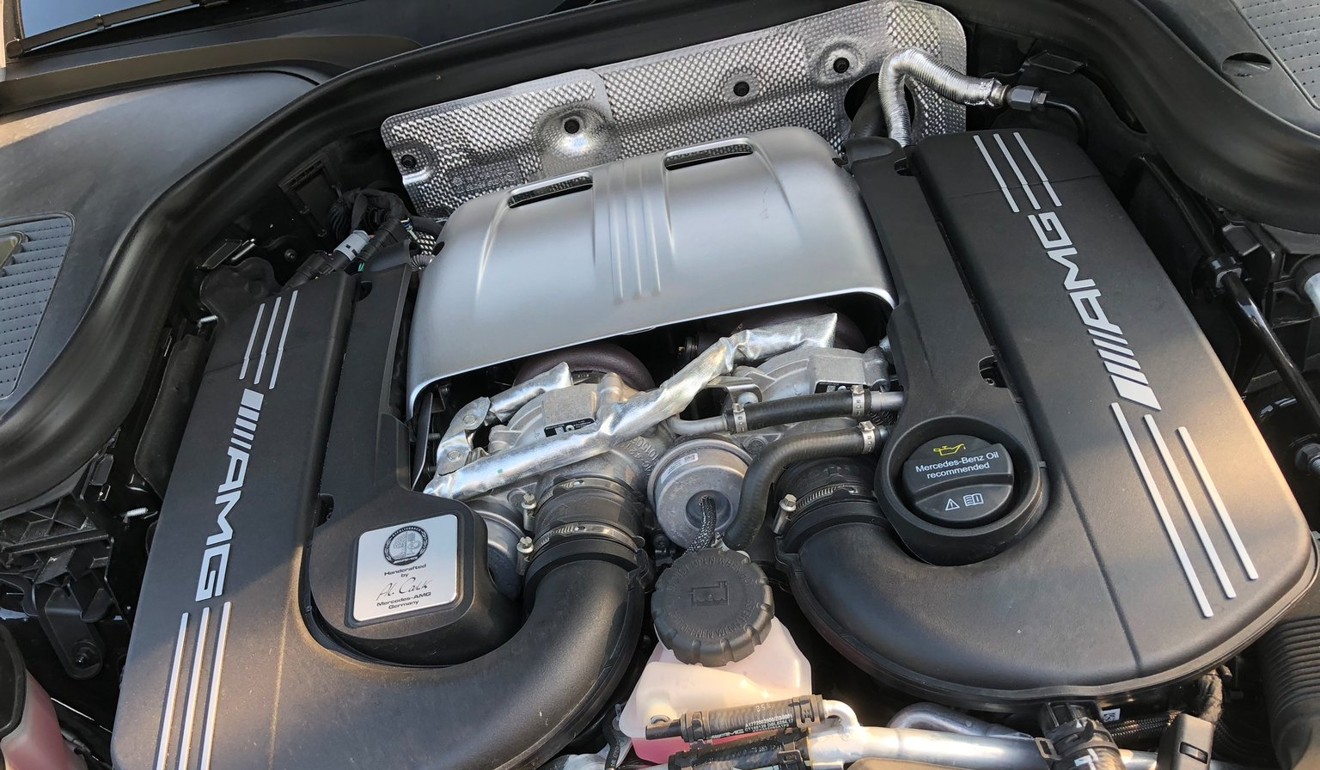 Under the bonnet lurks a handcrafted AMG 4.0 litre, biturbo V8 that produces 503 horsepower and 516 pound-feet of torque.
The motor gets power to all four wheels through a nine-speed automatic transmission and Mercedes' 4Matic all-wheel-drive system.
Both units have been enhanced by AMG for use in the GLC 63.
Back to the future for Mercedes' EQ Silver Arrow e-concept design inspired by iconic racing car
The base GLC 300 Coupe is powered by a 241 horsepower 2.0 litre, turbocharged in-line four-cylinder engine.
The mid-grade GLC 43 has 362hp thanks to a 3.0 litre, biturbo V6.
The second highest grade, the GLC 63 shares the GLC 63 S's V8, but its version is detuned to 469 horsepower.

According to Mercedes, the GLC 63 S can accelerate from 0-60 miles per hour (0-96.5km/h) in a swift 3.7 seconds and reach a top speed of 174 miles per hour.
So, what's it like to drive?
The Mercedes-AMG GLC 63 S Coupe really impressed with its quick handling, composed demeanour, and muscular V8 engine.
Mercedes-Benz opens Hong Kong's largest car showroom
The GLC drove exceptionally well for what is effectively a 4,500-pound (2,040kg) luxury SUV.
The grippy rubber, all-wheel-drive system, and advanced air suspension teamed up to make the GLC 63 S a truly competent handler around the twisty bits.
The car felt well balanced and rather tossable. I wouldn't go as far as calling it sports-saloon good, but it was rather enjoyable.
And then there's the engine. Few out there do V8s quite as well as AMG.
And the handbuilt motor in our test car was an absolute marvel. With the sports exhaust engaged, the rumble is reminiscent of an old school muscle car.
Power on demand is the name of the game and the motor's 503hp seemed to be on tap all-day everyday.
Any time you needed to increase some speed, it seemed ready and willing to provide it.
Our verdict
The 2018 Mercedes-AMG GLC 63 S Coupe is terrific.
It's powerful, luxurious and a joy to drive.
It is, in my opinion, the perfect execution of a flawed concept. At the end of the day, fastback sloped styling of the Coupe doesn't contribute to the GLC's excellence.
It only manages to make less useful in everyday life by robbing the car of storage space and passenger headroom.
Hong Kong classic car collector flees city's 'crazy' parking-space prices
If you really want a high-performance German luxury muscle SUV, the Mercedes should definitely be high on your list of candidates. But don't buy this Mercedes.
Buy the non-coupe Mercedes-AMG GLC 63. It's got less power with 469 ponies, but it's only 0.1 seconds to 60mph slower. It's also US$10,000 cheaper with the same go-fast goodies and a heck of a lot more interior space.
It's also a lot better looking.
This article was originally written by Benjamin Zhang for Business Insider
Want more stories like this? Sign up here. Follow STYLE on Facebook, Instagram and Twitter

This article originally appeared on Business Insider .