Home fitness has become one of the hottest trends this year, with new start-ups offering more innovative and convenient ways to workout.
Six new fitness trends in Asia to shake up your workout routine
Peloton, the American maker of indoor exercise bikes, which has gained a cult following, launched its second home fitness machine earlier this year, the treadmill.
Indoor cycling studio Flywheel has also jumped on the bandwagon, rolling out its own version of the bike.
Now the US start-up Mirror wants a slice of the pie.
Why 'Sporty Bitch' fitness blogger 'dares to say what everyone thinks'
Its US$1,500 liquid-crystal display mirror, launched in September, streams live and on-demand fitness classes into your home. Classes cost US$39 per month.
It looks just like a standard mirror and is operated using an app.
Studio classes are great for high-quality, hands-on training, but are often draining on time and budget
The company has raised US$38 million in venture funding and plans to open a pop-up store on Fifth Avenue, in New York, in December.
We tested out the machine.
Here's what it is like to use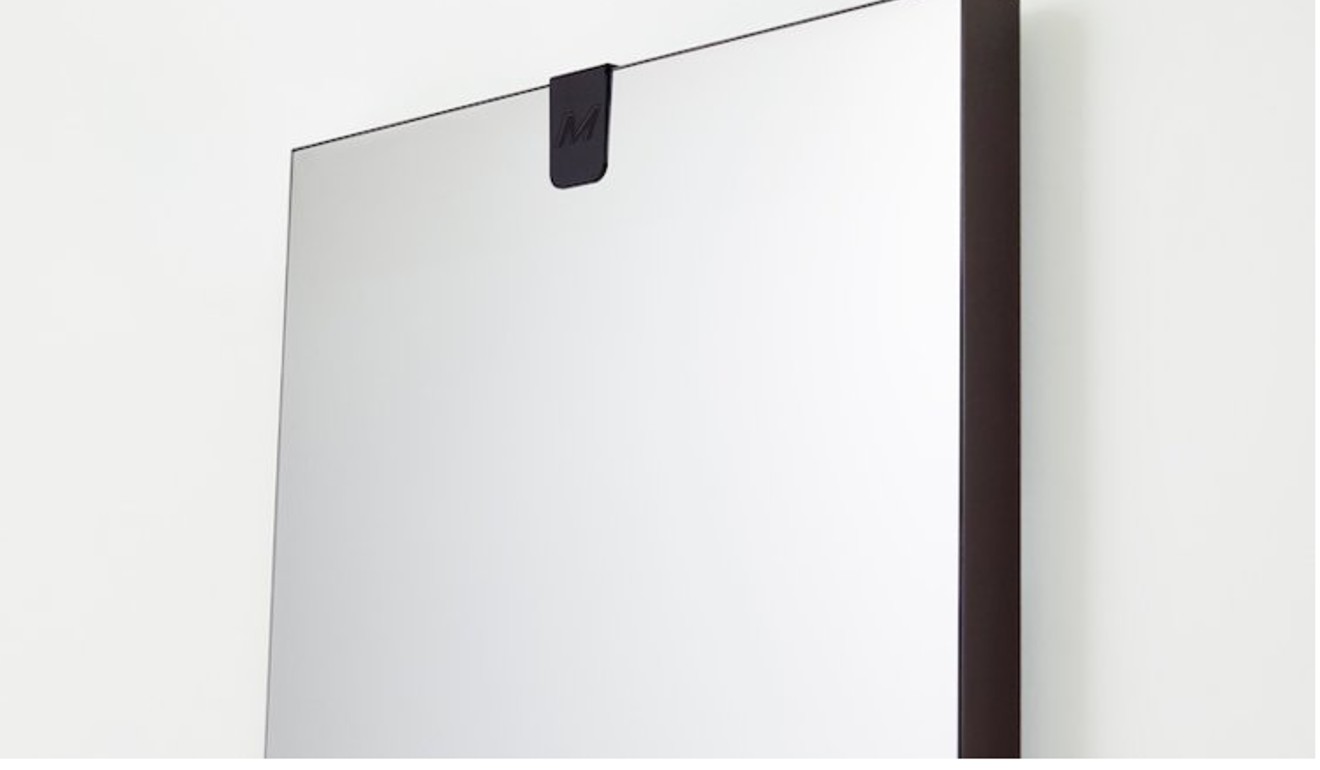 At first glance, Mirror looks like any other mirror you might have at home.
Yet don't be fooled: while this machine also functions as a mirror, it has an LCD screen from which to screen live and on-demand fitness classes.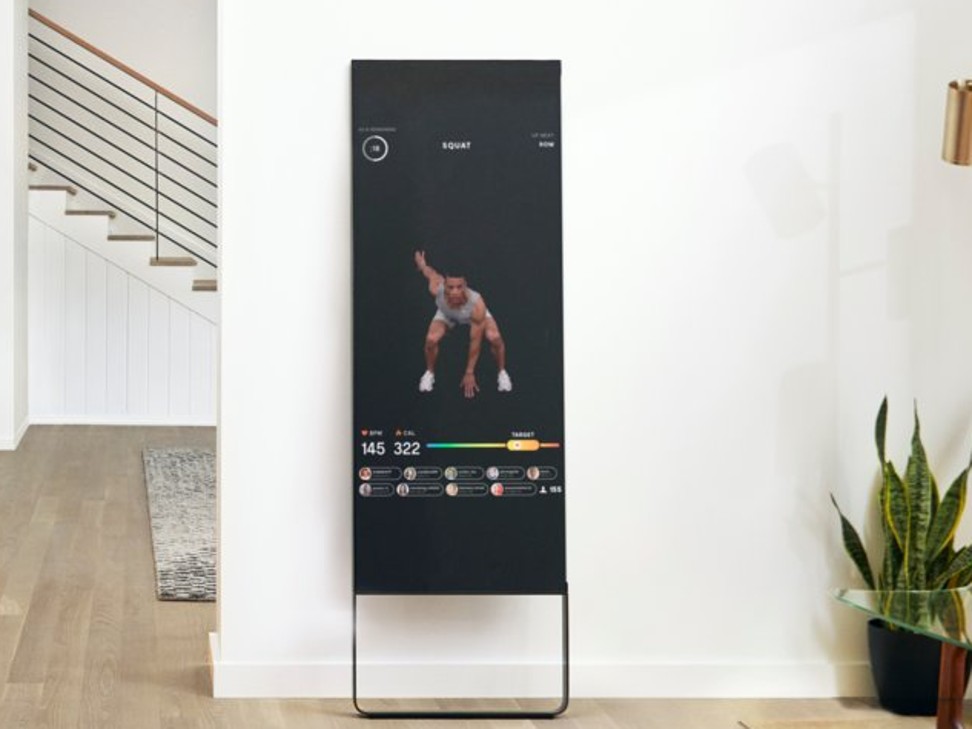 The workout process begins on the app, where new customers are asked to enter their key health details, weight and height, along with their fitness goals and details of any injuries.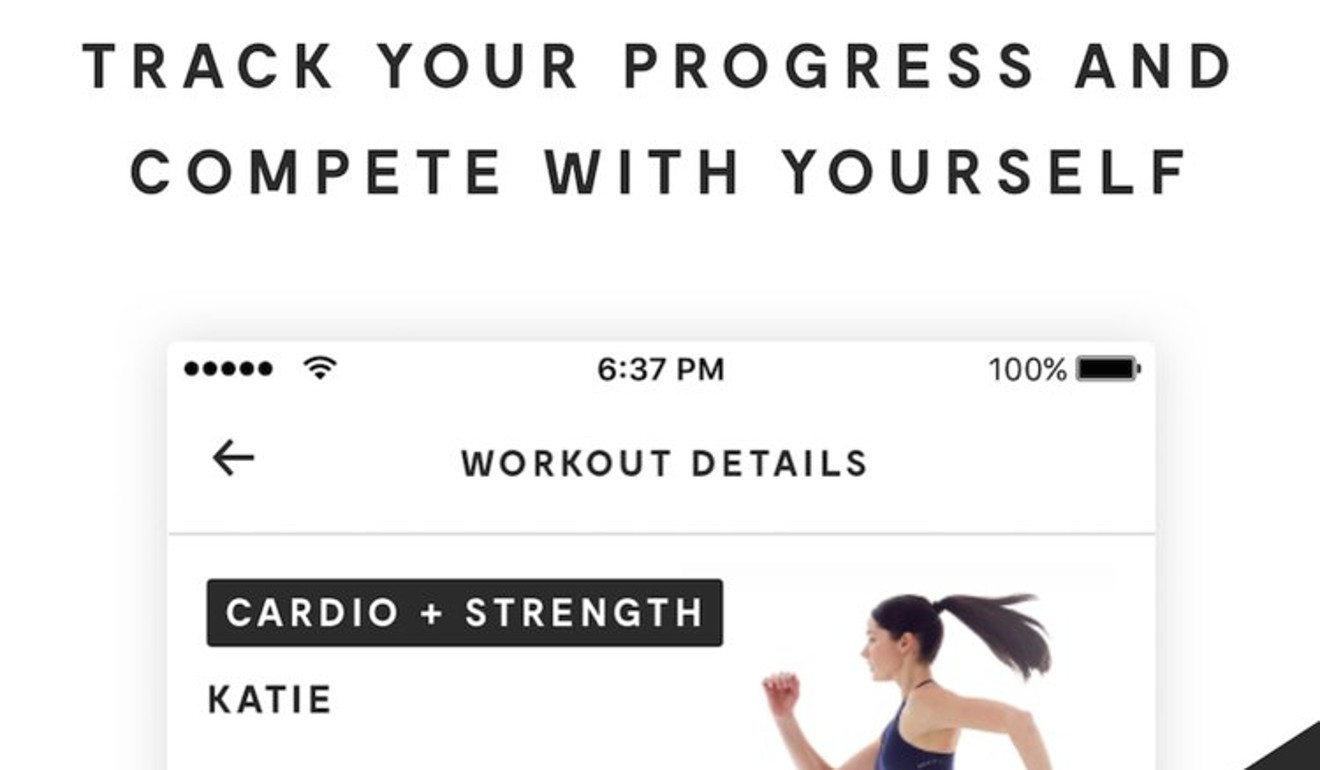 The user connects to the machine using a Bluetooth heart-rate monitor.
Worn around the waist, this tracks your heart rate throughout the workout, as well as how many calories you have burned.
The Mirror can also be connected to an Apple Watch.
Luxurious state-of-the-art gym takes fitness and relaxation to new levels
Kitted out in the heart rate monitor, we decided to test out one of its shorter cardio workouts.
There are more than 50 on-demand classes added to the app each week including cardio, boxing, strength training, yoga, barre, Pilates and high-intensity interval training.
The levels range from beginner to expert.
One of the 15-minute classes, for example, combines a mix of 26 different exercises beginning with a short warm-up.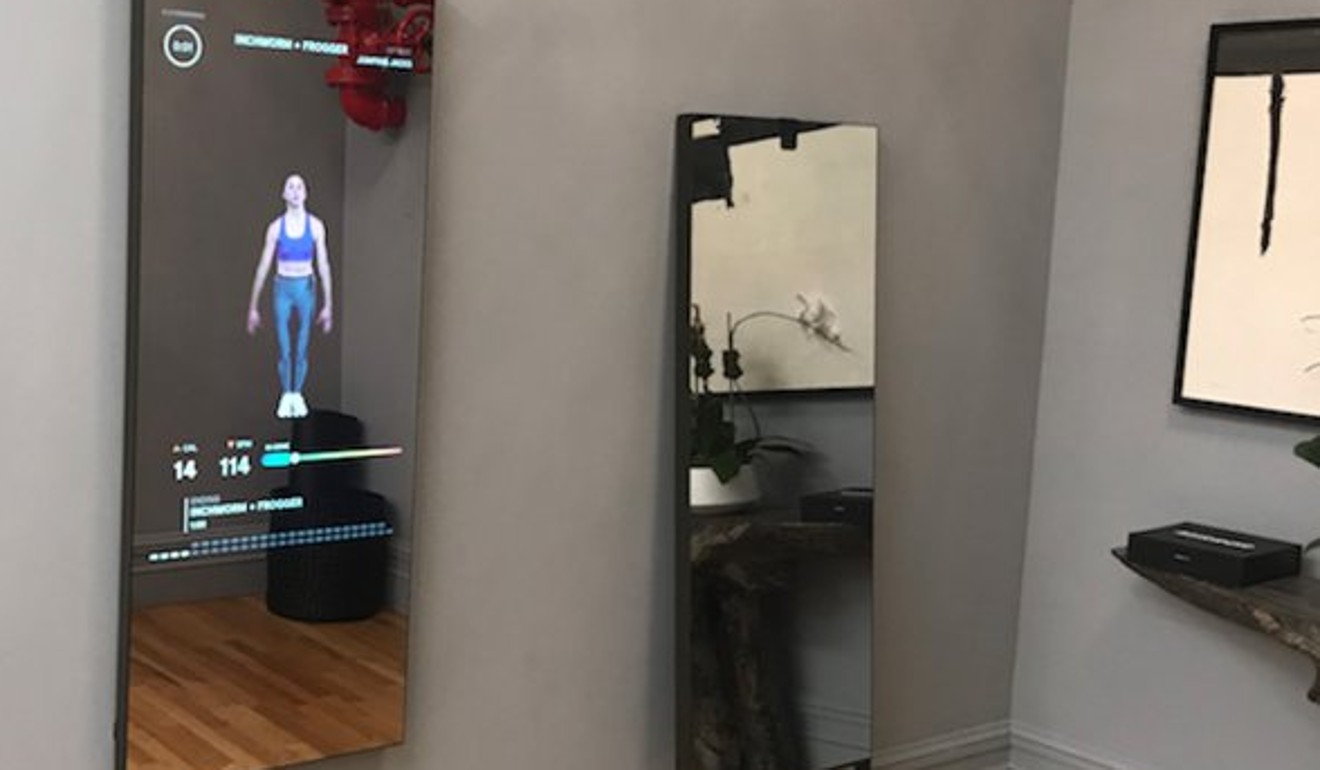 An image of the instructor appears in front of you on the Mirror so you can easily copy and keep up with the movements.
Our first impressions are good. The instructor is clear, and the quality of the built-in sound system is solid, making it easy to follow.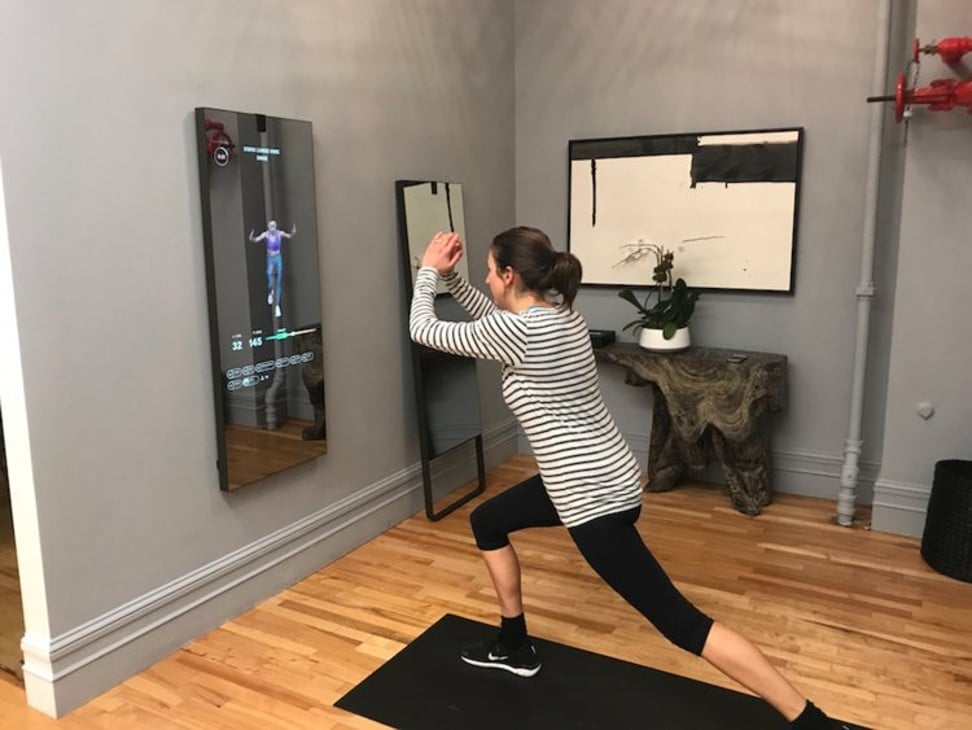 You can increase or decrease the instructor volume and background music on the app.
You can also link the app to your Spotify playlist to listen to your own music while you work out.
How fitness went from holiday activity to ultimate 'destination'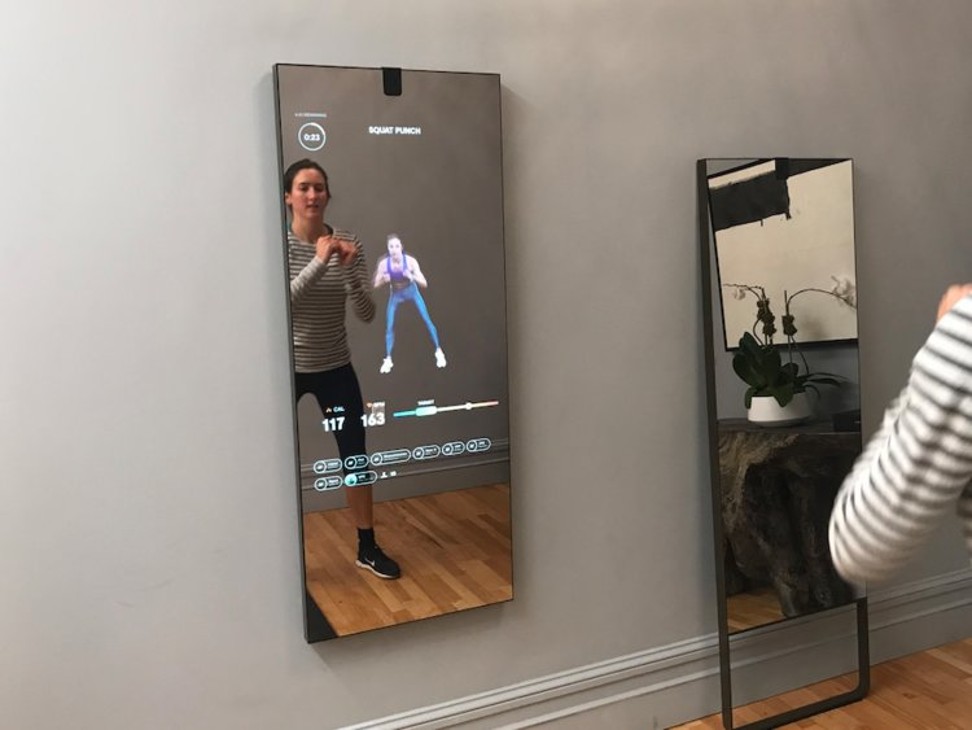 A couple of minutes into the workout, a smaller image of the instructor doing an alternative exercise pops up on the screen.
Kailee Combs, vice-president of fitness content at Mirror, said the instructors are personalised to each user.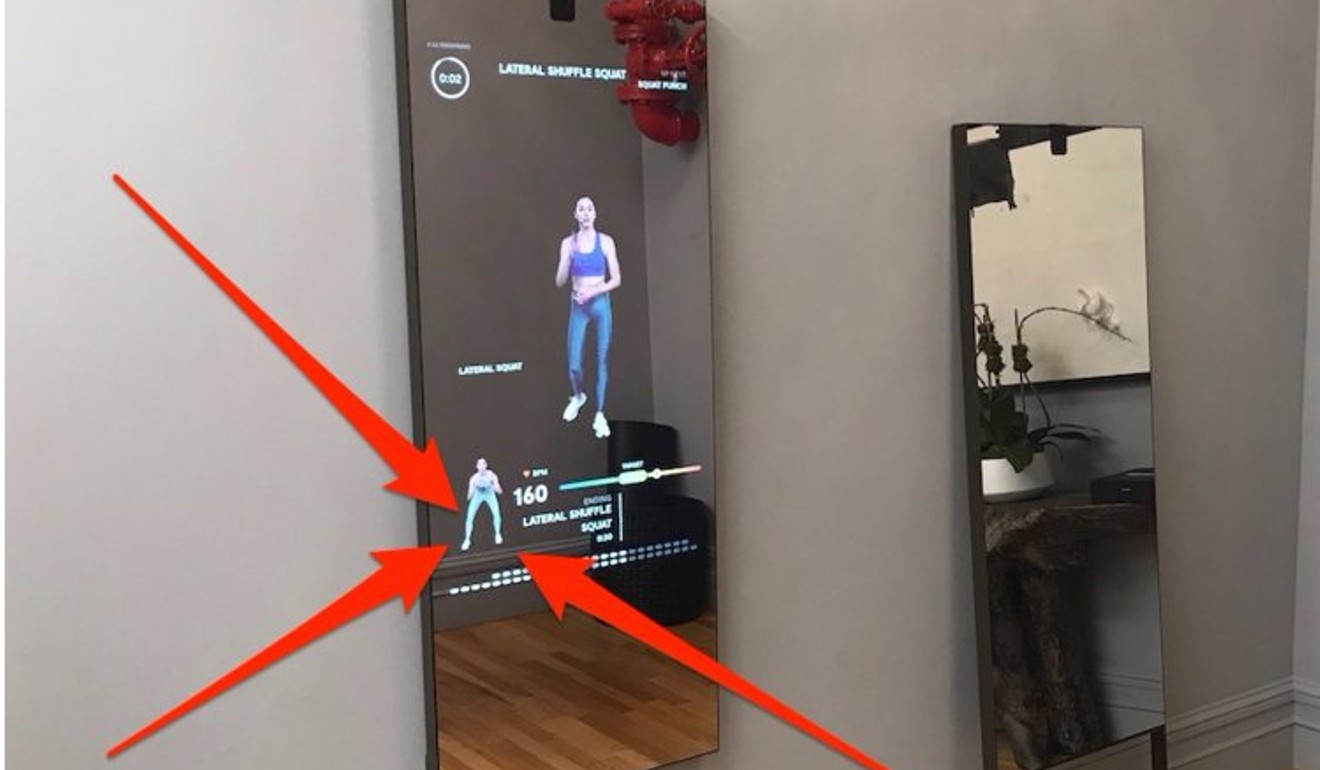 If you have noted that you have a leg injury, for example, the machine will suggest a less intense version when it comes to exercising this part of the body.
Brynn Putnam, founder and CEO of the company, said this level of personalisation was what distinguished the machine from other home workouts.
Putnam, once a professional dancer for the New York City Ballet, came up with the idea for the machine after she had a child and found herself too busy to get to the gym.
Why luxury fitness centres are partnering with designers to sell athleisure
"Studio classes are great for high-quality, hands-on training, but are often draining on time and budget," she said.
We're creating a personalised experience with the best trainers and classes around the world, so anyone can enjoy the benefits of a workout, whenever and wherever they want
"We're creating a personalised experience with the best trainers and classes around the world, so anyone can enjoy the benefits of a workout, whenever and wherever they want."
She added: "But we didn't want to sacrifice quality for convenience."
Instructors come from top New York gymnasiums and fitness centres including Equinox, Nike and Physique 57.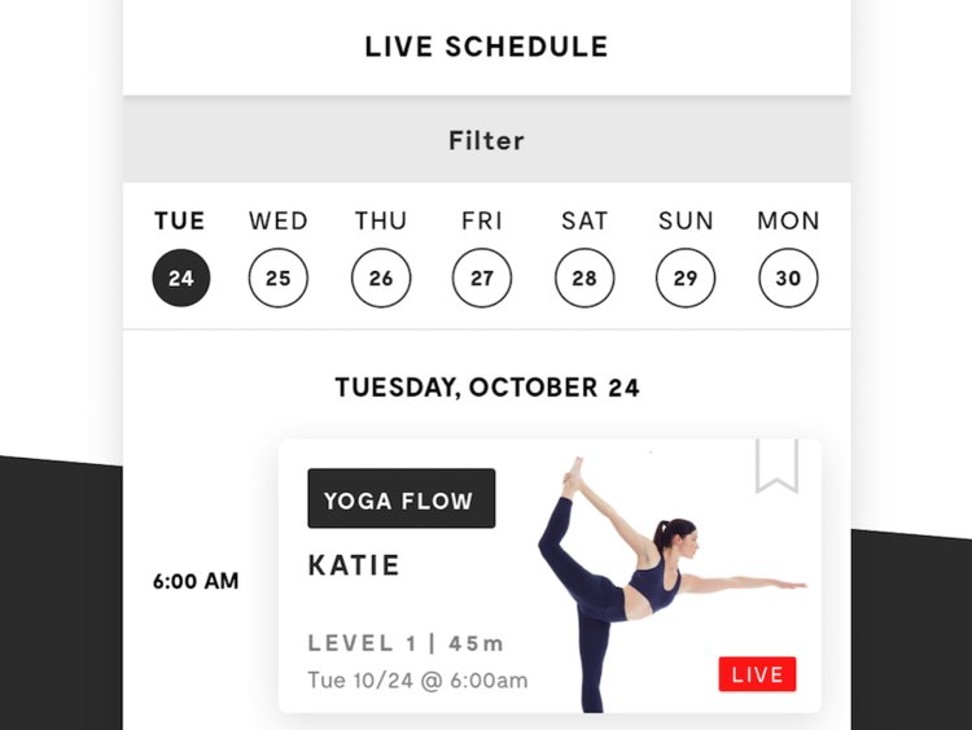 There are between seven to 12 live classes featured each day, which run between 6am and 1pm and between 5.30pm and 8.30pm.
Customers have to pay for a full 12-month subscription to these classes.
However, people who want the truly personalised experience soon will be able to opt for personal-training sessions using the Mirror's built-in camera and microphone.
A spokesperson for Mirror said that plans for that service were currently being developed.
One of the best features of the Mirror is the heart-rate monitor.
This allows you to see exactly how close you are to achieving the target heart rate for the exercise.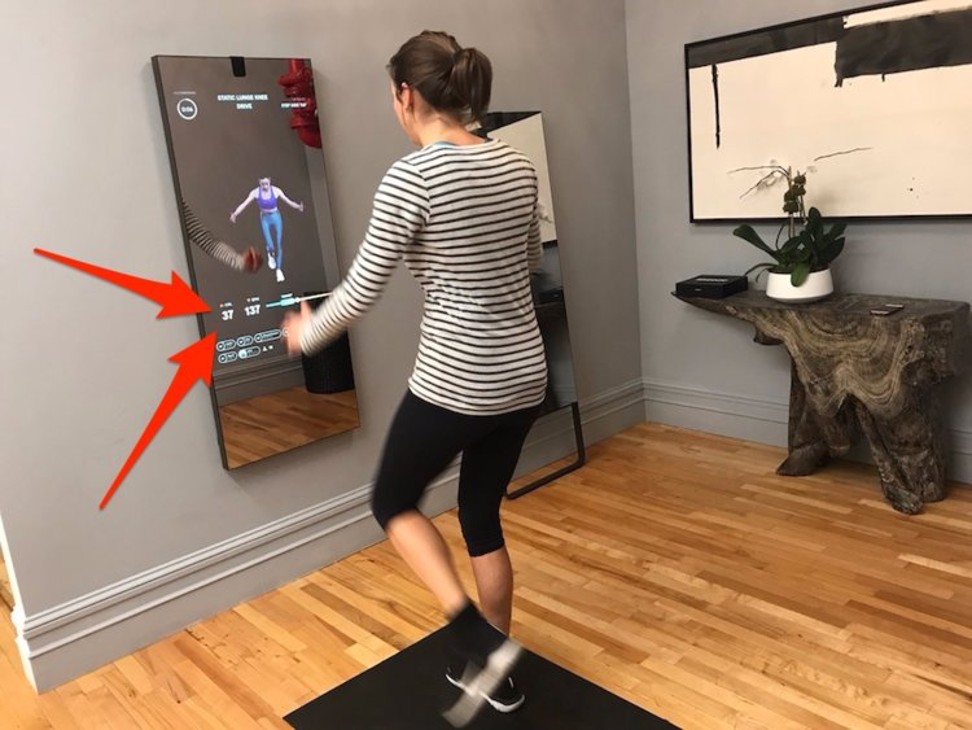 To keep the user engaged throughout the workout, messages also pop up on the screen to encourage you to work harder.
If you're livestreaming a class, then the instructor might also give you a shout-out.
At the end of the workout, we were asked to take a selfie and rate both the class and instructor.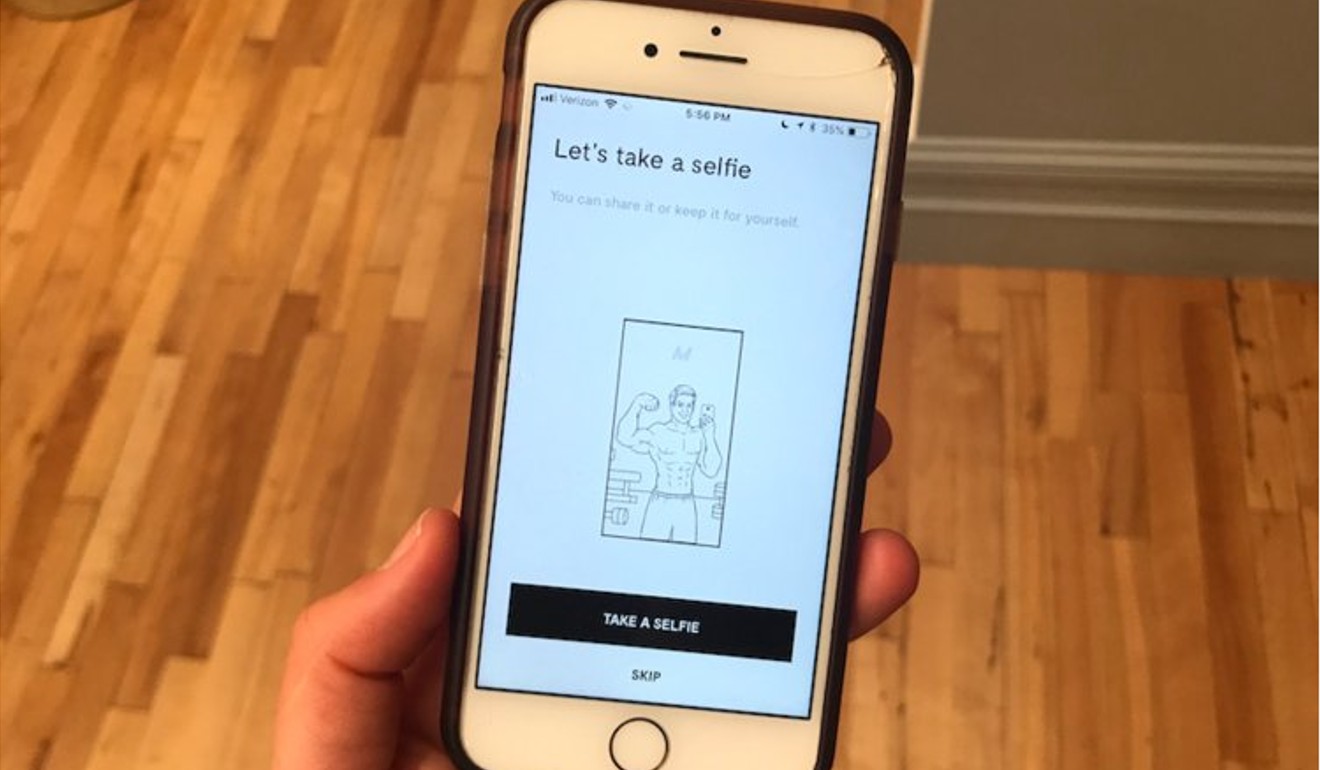 Our verdict:
The biggest bonus of the Mirror screen is that it takes up no space in the room, although you'll need to clear an area of the floor in front of it where you can do the exercises.
For those who do not have the time or cannot make it to a group class, this is about as good as it gets. It's easy to use, and the wide breadth of classes means you can have it all from your very own living room.
5 chic wellness retreats to a revitalised, new you
Cost is a big factor here, however.
While the price comes in below some of its competitors such as Peloton and Flywheel, whose home fitness bikes cost US$2,245 and US$1,699, respectively, it is still a pricey investment.
You can also choose to pay for the Mirror in US$164 monthly instalments over a 12-month period with no interest, although this works out to US$2,436 in total with the workout class subscription.
Yet it could end up offering more benefits to its users beyond fitness.
Putnam has big plans for Mirror that extend beyond fitness to other types of content, including therapy and meditation.
Eventually, she sees the technology as a way for users to shop and chat with friends.
"We believe it will become the third screen in your life," she said.
Want more stories like this? Sign up here. Follow STYLE on Facebook, Instagram and Twitter
This article originally appeared on Business Insider .