What: Royale 01 Espresso Veloce
How much: US$171,500
WHY: The limited-edition Royale 01 espresso machine, hand-built by Super Veloce, is crafted for coffee-lovers and mechanical art collectors.
Inspired by Formula One, the 28kg ground coffee and capsule type espresso machine is built using hi-tech materials. Made of anticorodal 6082 T6, stainless steel 316 titanium and surgical stainless steel grade 304, the machine is highly resistant to corrosion.
Would you pay US$240,000 for a luxury 140-day cruise?
The machine comes with a liquor dispenser, so those craving a cup of caffè corretto can add all the grappa they want.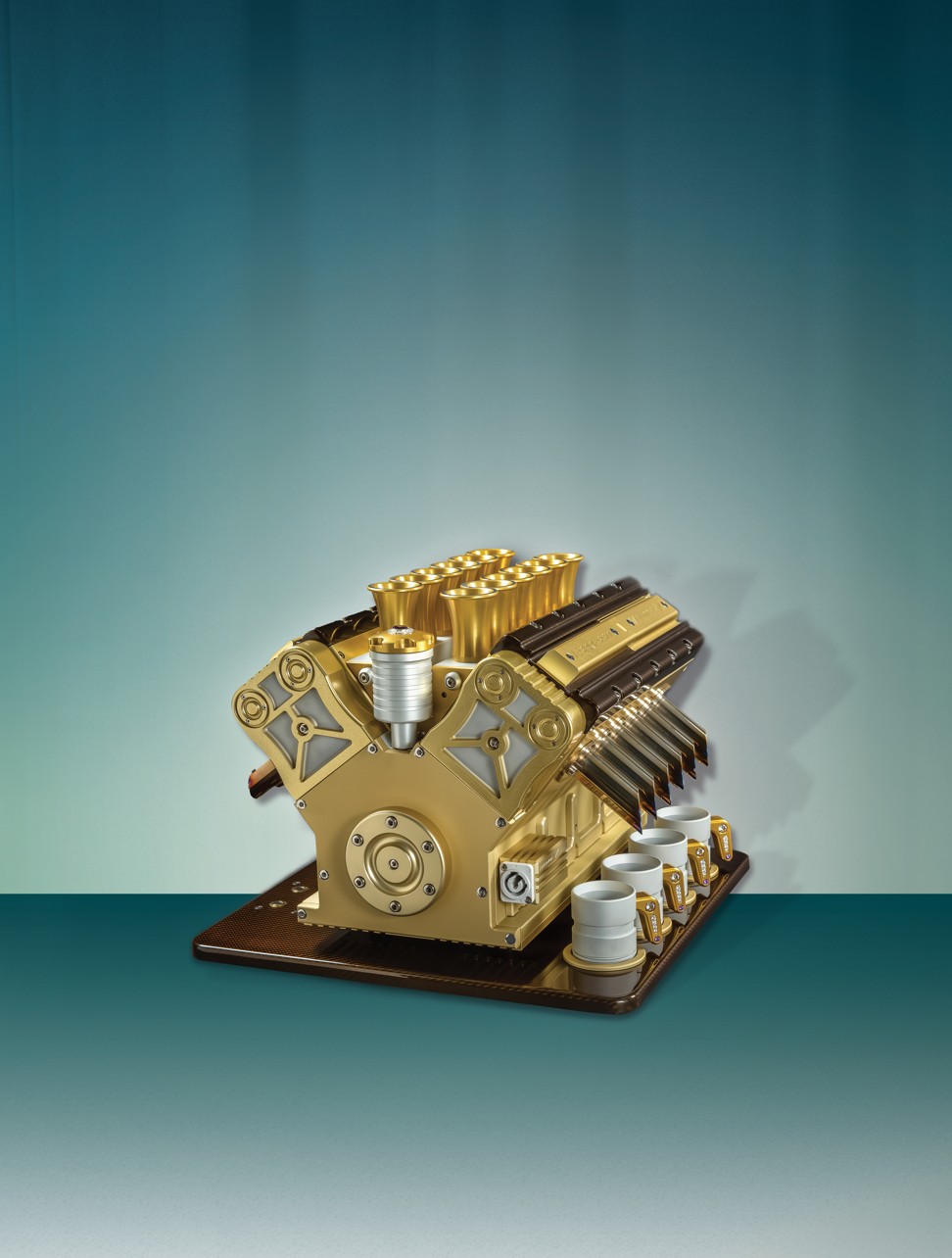 Would you pay US$16.8 million to live in West Vancouver 'waterfall' home?
Apart from the functionality, the espresso machine is a feast for the eyes. It's a treasure box made of 18ct white gold, diamonds, royal purple amethyst and thermoset gold-leaf carbon fibre.
The cam covers and baseplate are made of gold leaf carbon fibre. Cylinder heads, motor block and intake venturis are in bright gold while cups are in satin silver, bright gold, diamonds and royal purple amethysts.
The grappa tank cap is in brilliant-cut royal purple amethyst, bright gold and diamonds, and the grappa dispenser push button features a cabochon-cut royal purple amethyst.
Want more stories like this? Sign up here. Follow STYLE on Facebook, Instagram and Twitter