Rolls-Royce has become a byword for automotive opulence over the years. As the pinnacle of road-going luxury, the Phantom is Rolls-Royce's long-serving flagship. For the first time in 15 years, there's an all-new generation Phantom. In fact, it's the eighth generation in the nameplate that dates back to 1925.
The Rolls-Royce Phantom will be available in two body styles, the standard wheelbase and the extended wheelbase which adds eight extra inches in length. In case you're wondering, the extended wheelbase Phantom is 19.5 feet long.
Under the bonnet is a new 563 horsepower, 6.75 litre, twin-turbocharged V12 engine. Rolls says our extra-long Phantom can hit 60mph in just 5.2 seconds. The standard Phantom is about 0.2 seconds faster. Both versions have a top speed of 155mph.
Why are nearly all Rolls-Royces bespoke?
We were impressed by the new Phantom driving dynamics thanks to its new four-wheel-steering system. It's not exactly nimble, but far more fleet of foot than you would expect from a vehicle of its size. However, the real place to be is in the back where you can stretch out and get a feel for the serenity and smoothness of its passenger experience. It's what Rolls-Royce calls the "magic carpet ride".
The standard wheelbase Phantom starts at about US$450,000. But our test car is an extended wheelbase model that is eight inches longer than the standard Phantom and starts at US$530,000. With bespoke optional extras, our black-and-emerald-green Roller costs nearly US$644,000.
Here's a closer look at the coolest tech and luxury features on the Rolls-Royce Phantom:
We have the chance to experience the Phantom on the streets of New York City.
Behind the wheel, the first thing you notice is the heads-up display and a digital instrument cluster designed to mimic old-school Rolls-Royce analogue gauges. The driver also has access to adaptive cruise control, collision warning, pedestrian warning as well as lane departure and lane change warning.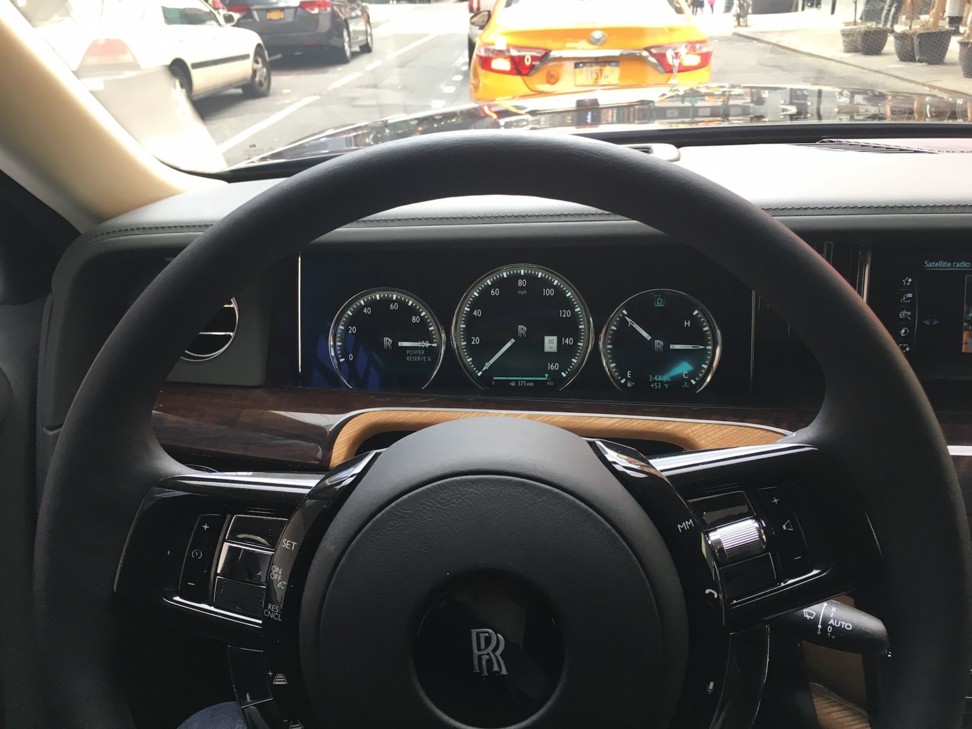 In the centre console is a 10.25-inch high definition display running a version of BMW Group's iDrive infotainment system. It serves as a display for the Phantom's elaborate system of cameras.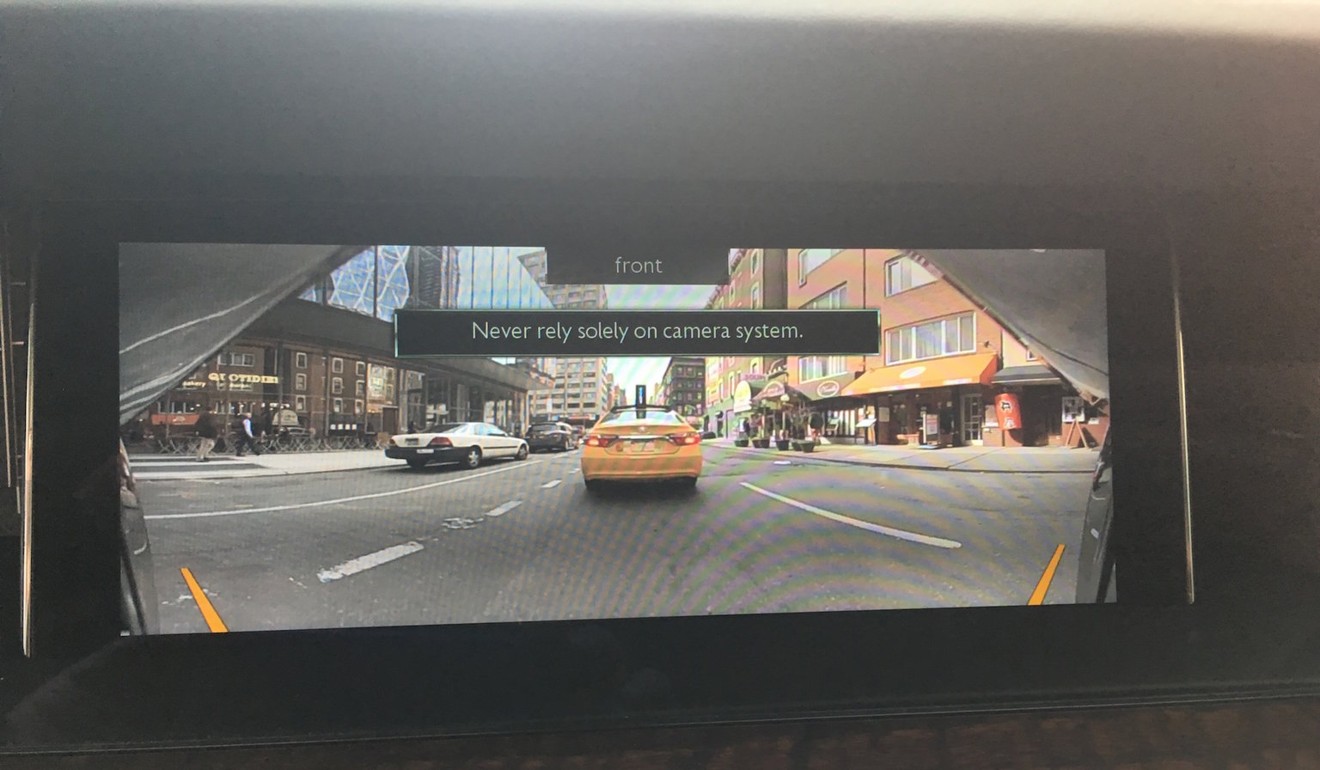 This includes a thermal imaging night vision camera. Perfect for spotting animals on a dark country road or paparazzi hiding in the bushes.
Kylie Jenner's first custom car: a US$320,000 icy blue Rolls-Royce Wraith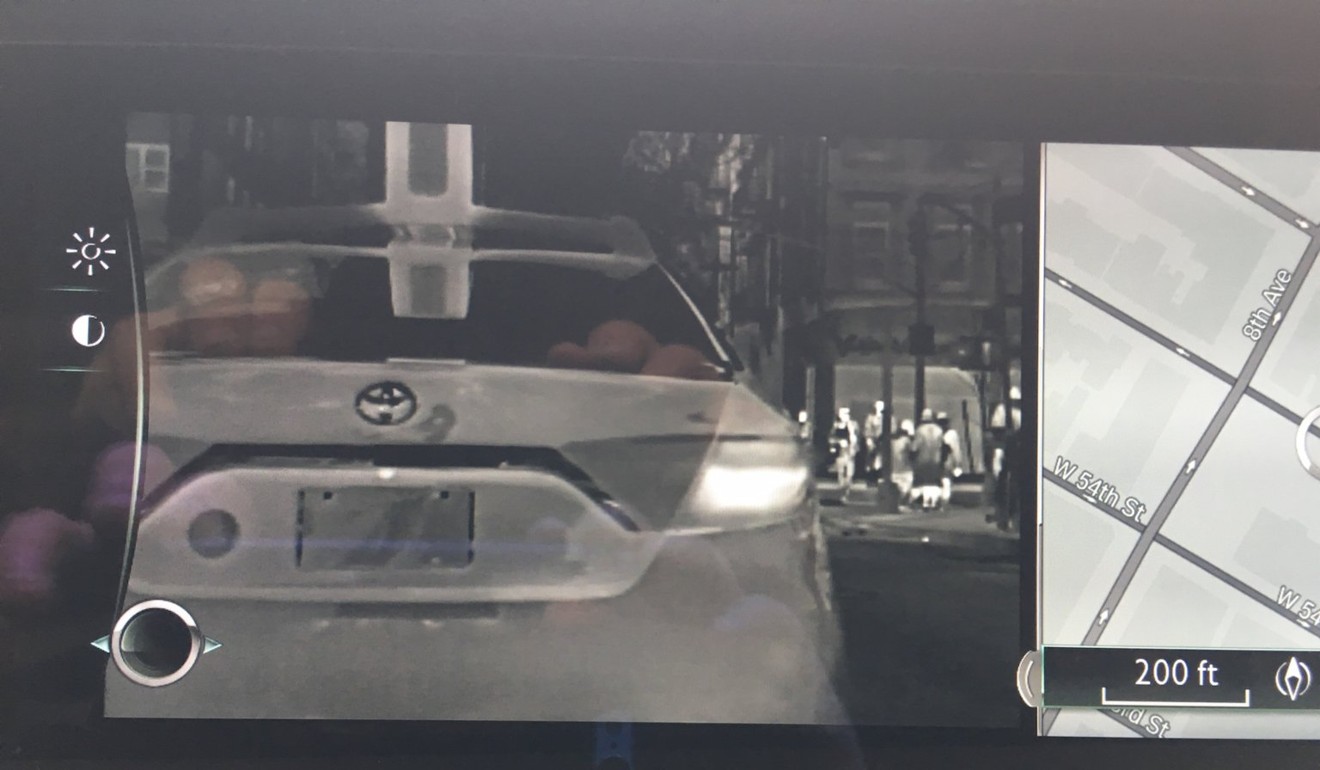 The coolest new feature on the front dash is 'The Gallery', a three-dimensional art installation kept behind a glass panel.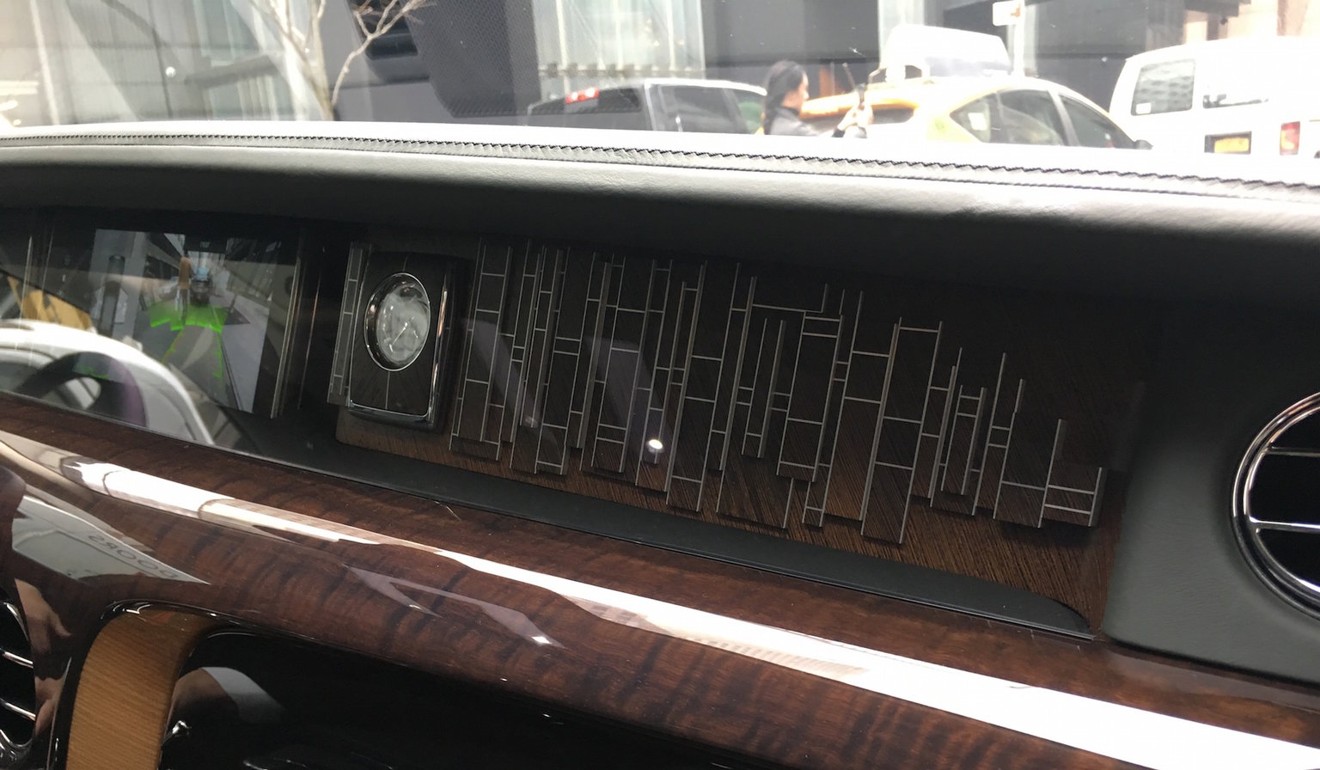 Open up Rolls-Royce's signature coach doors …
… and you'll find a pair umbrellas hidden in the door. Rolls even blows warm air into the compartment to keep the umbrellas from developing any unpleasant odours.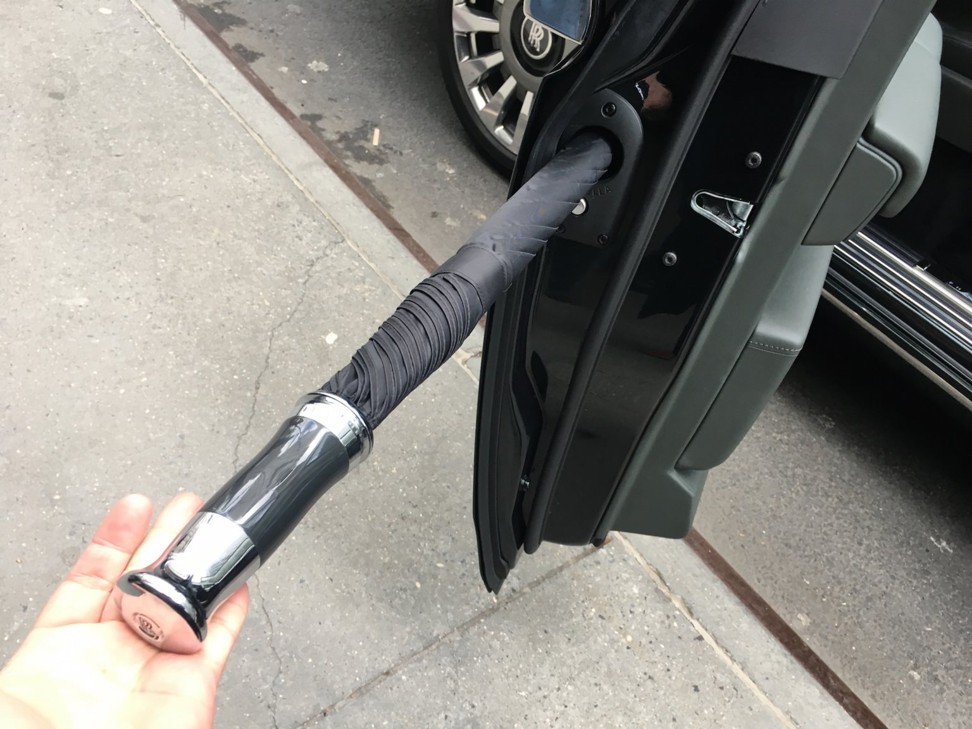 Fabergé and Rolls-Royce create 'Spirit of Ecstasy' egg with diamonds
Step inside the passenger cabin and you will be shocked by the amount of room you have.
The individual seats in our test car are both heated and massaging.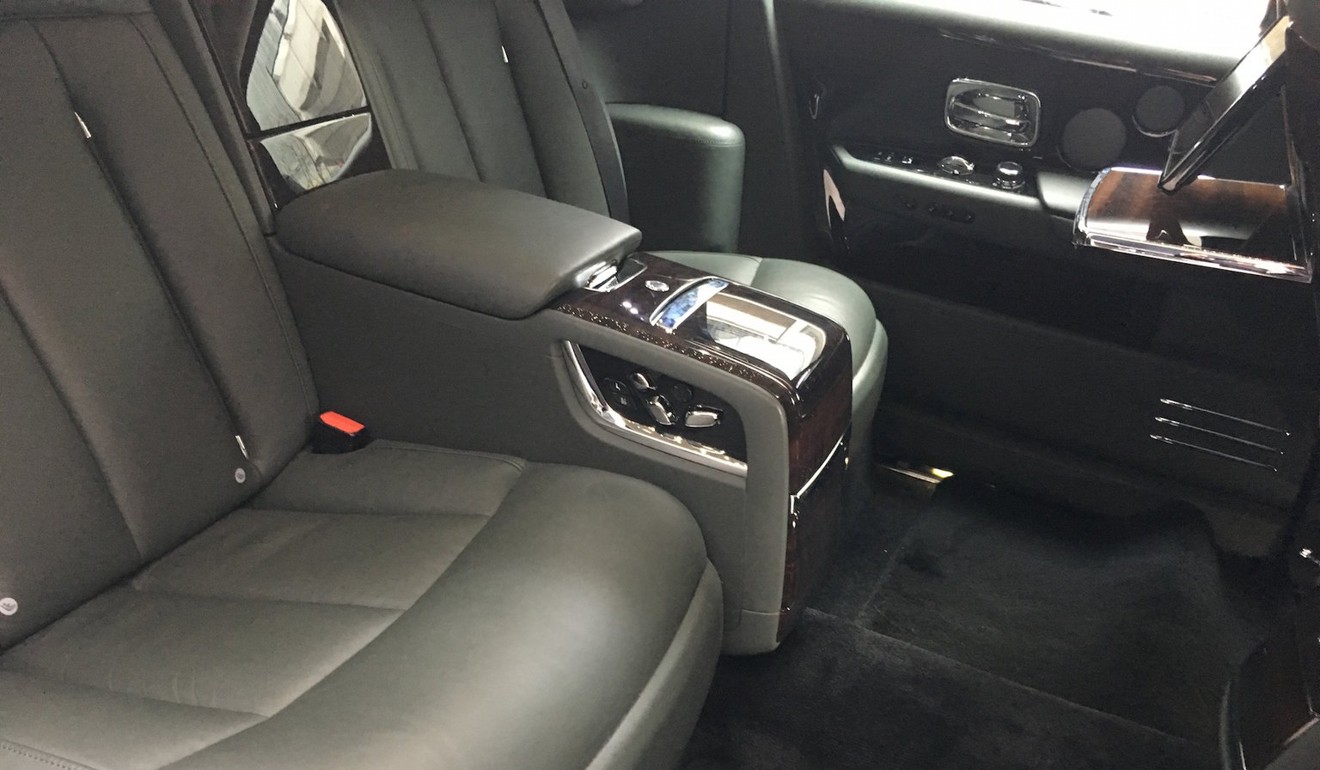 To close the door, simply push a button cleverly located by your head in a nook behind the door pillar.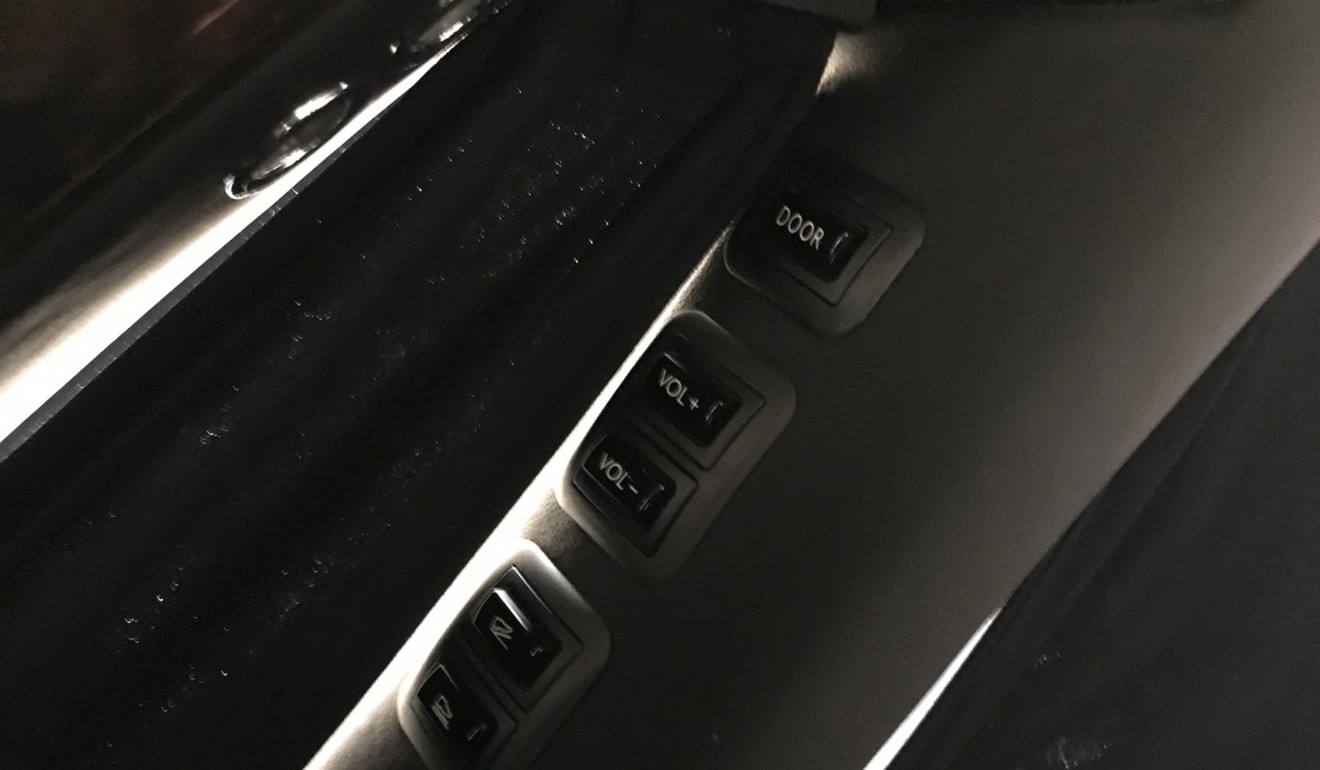 Under your feet is probably the softest lamb's wool carpet you've ever experienced. It feels like there's a fur coat under your feet. I was tempted to take my shoes off and run my toes through the carpet.
Under the carpet is a powered footrest that raises up at your command.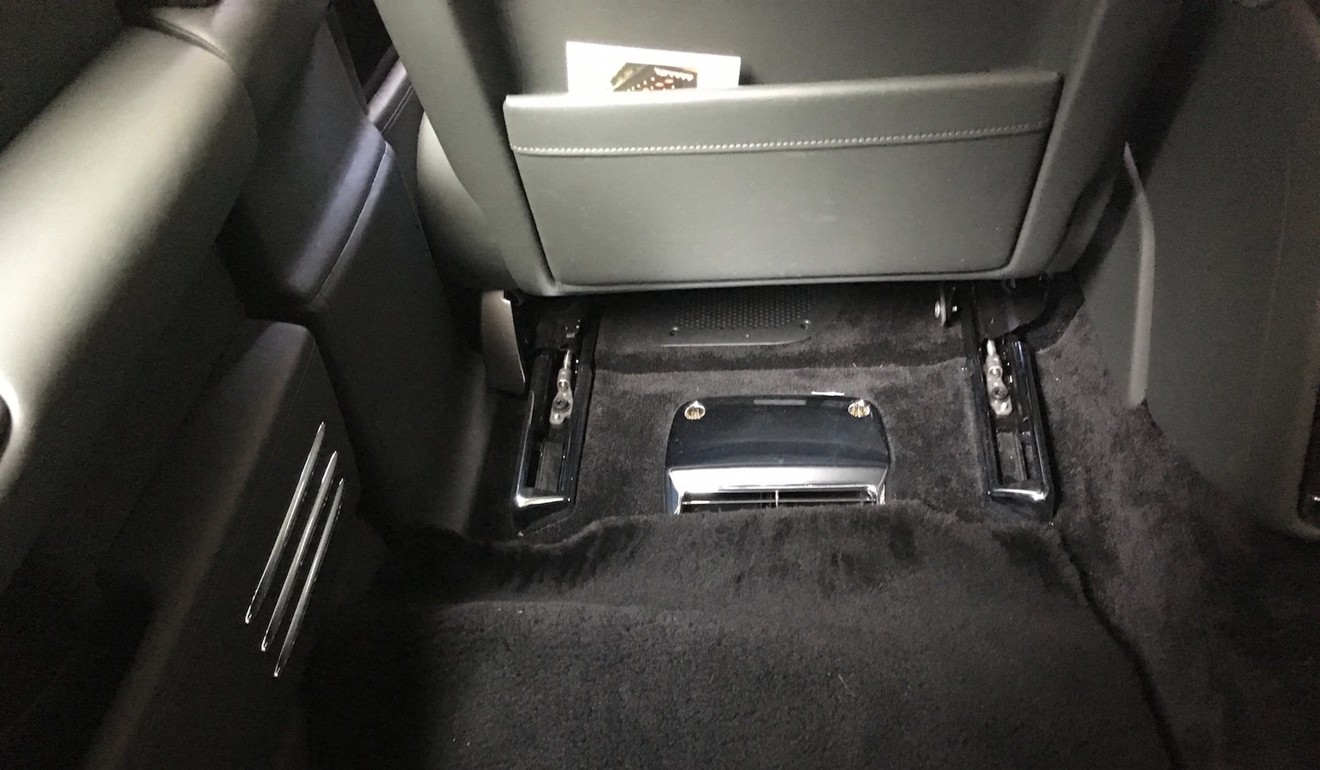 Rolls-Royce takes luxury off-road with its US$325,000 Cullinan
And if you're looking for added privacy, …
… they are electrically operated curtains.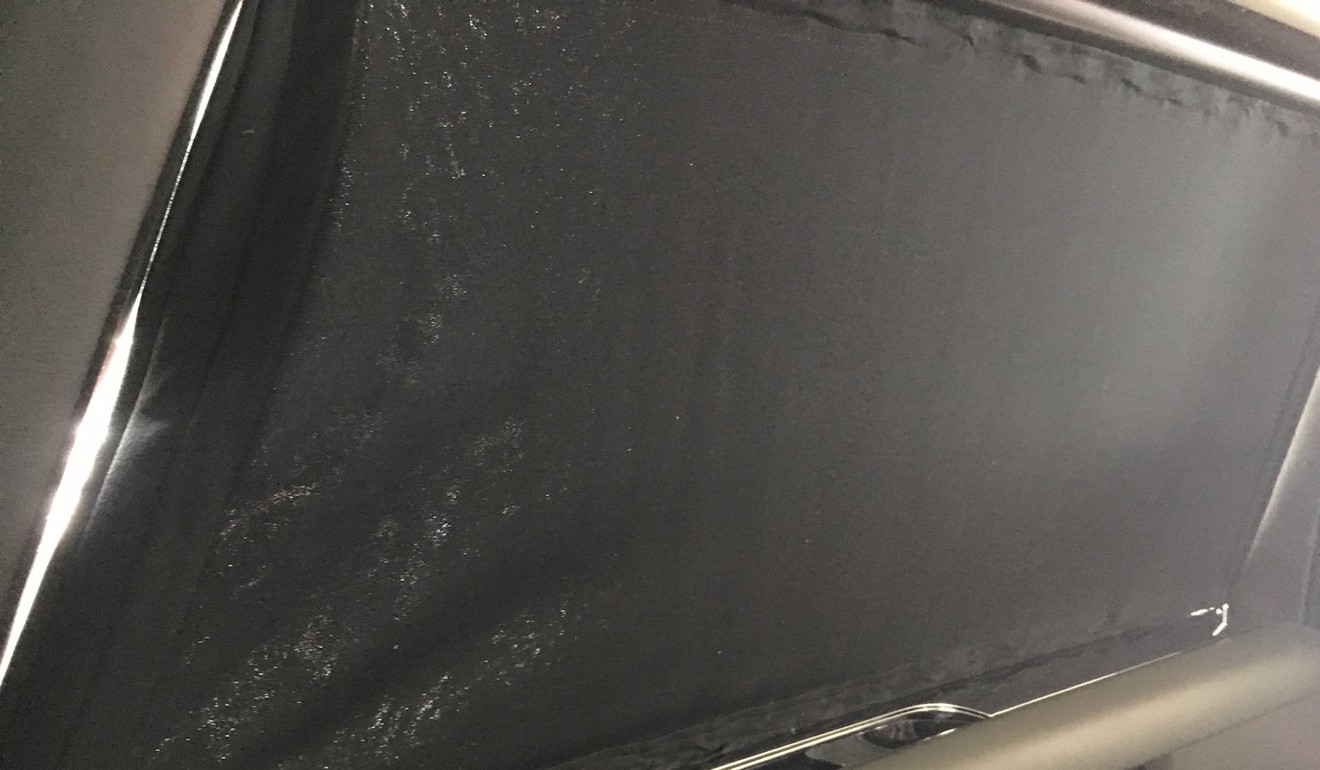 In front of you is a wood veneer covered, electrically operated picnic table.
With the push of a button, the table folds down and reveals a rear seat infotainment screen. The Phantom is available with a Wi-fi hotspot if you want to do some video streaming.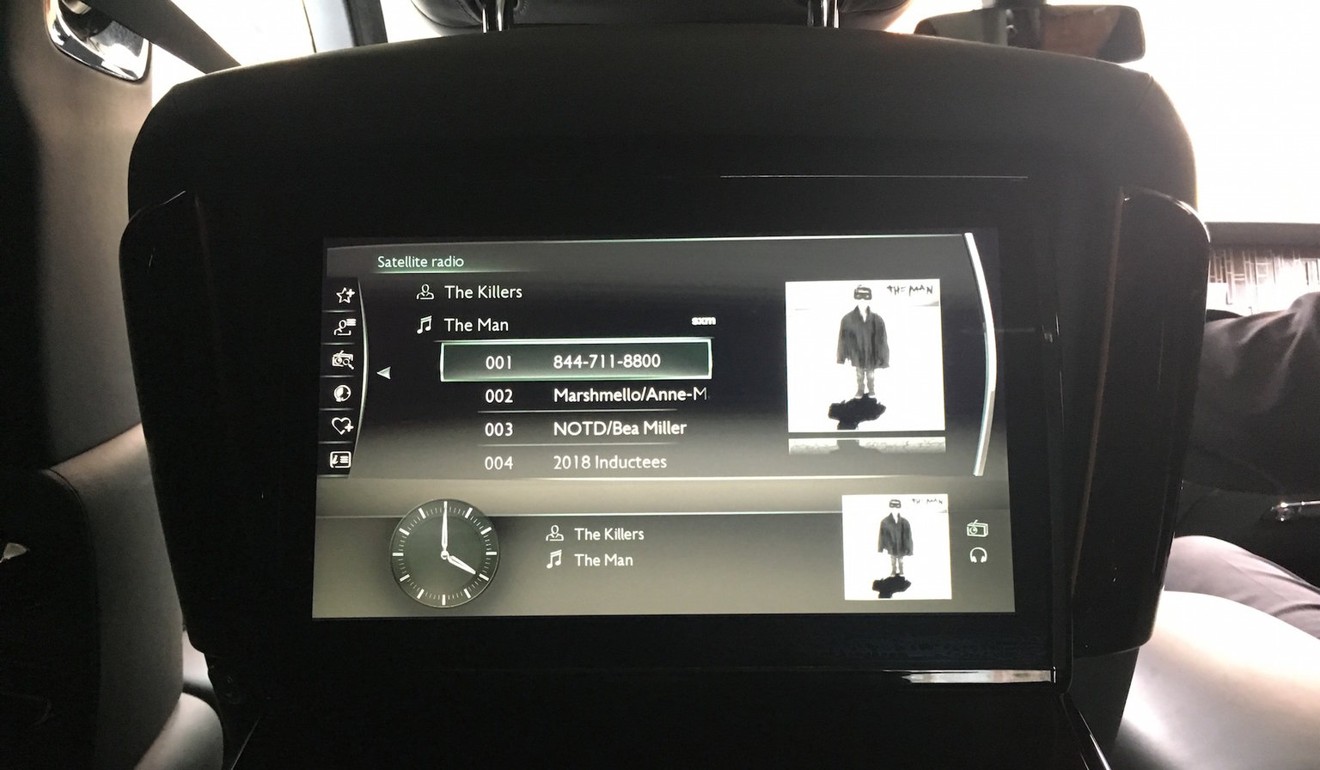 The screen is operated using a rotary controller located between the seats.

Behind the rear seats …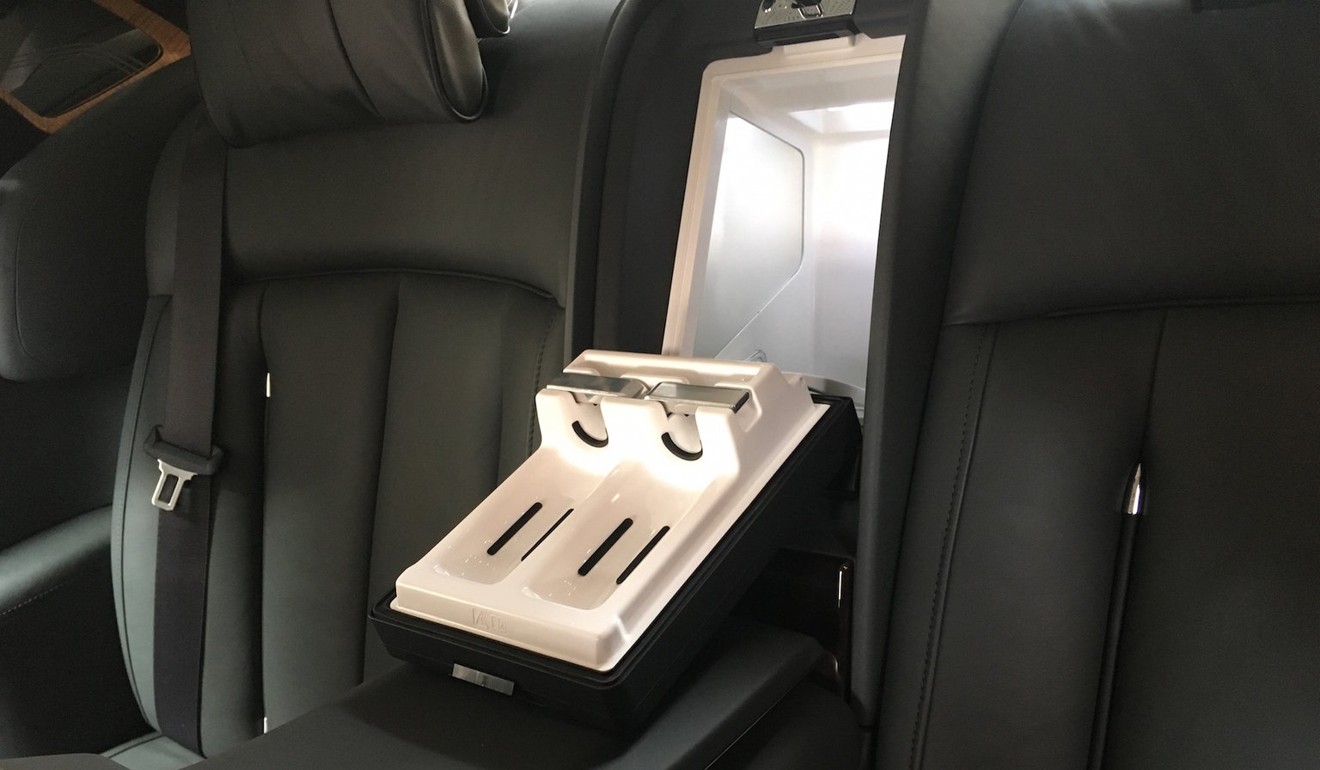 … is a hidden champagne chiller.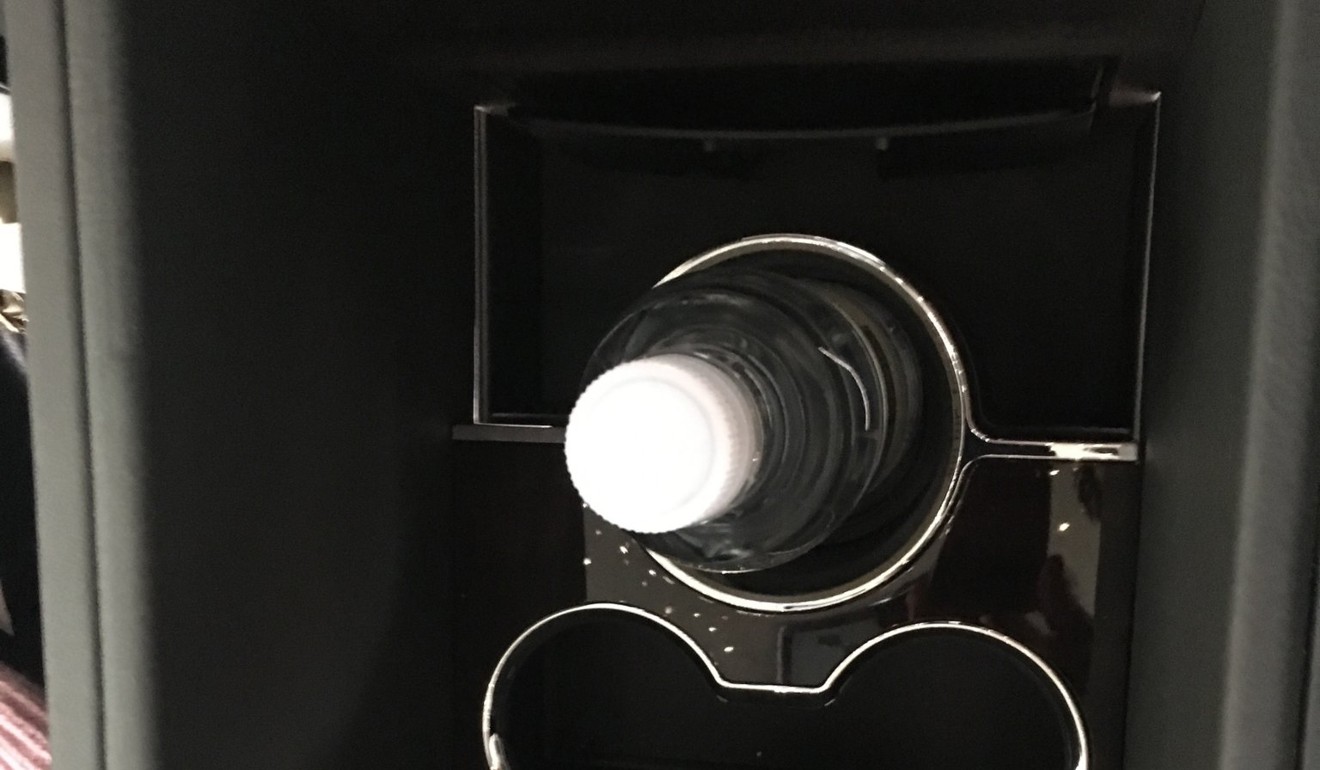 Google exec picks up customised yellow Rolls-Royce Dawn Black Badge
There is also a drinks cupboard located between the seats.
In the ceiling is Rolls-Royce's custom Starlight Headliner that is now standard on the Phantom. The individually placed fibre optic lights take two craftsmen 17 hours to install. It looks great during the day.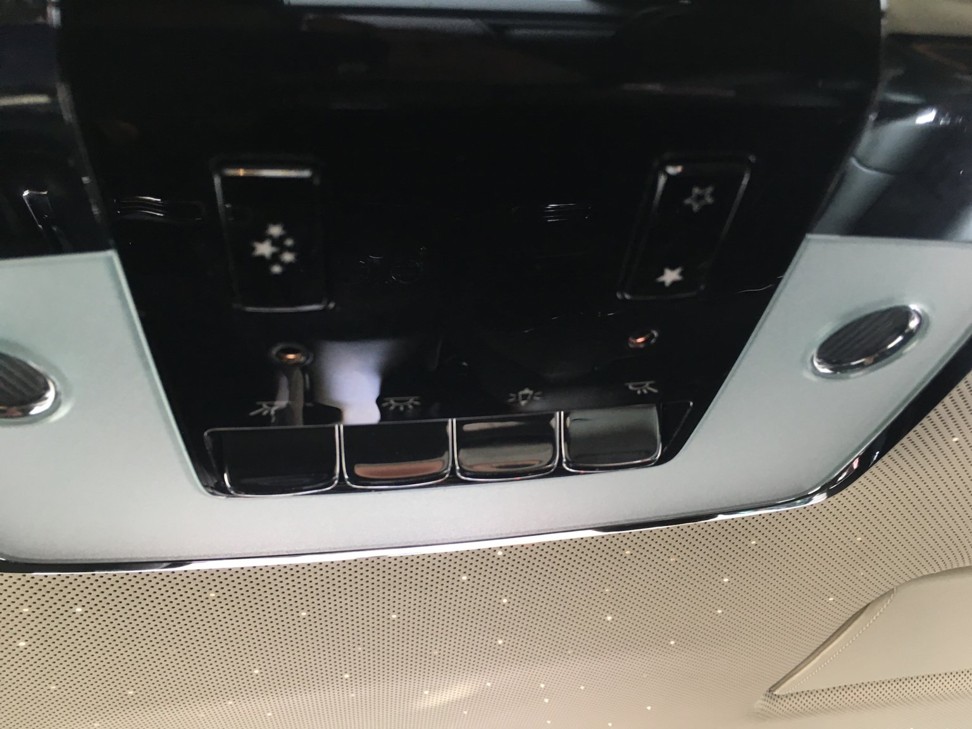 The brightness of the stars can be controlled using this overhead panel. But they really shine in the dark.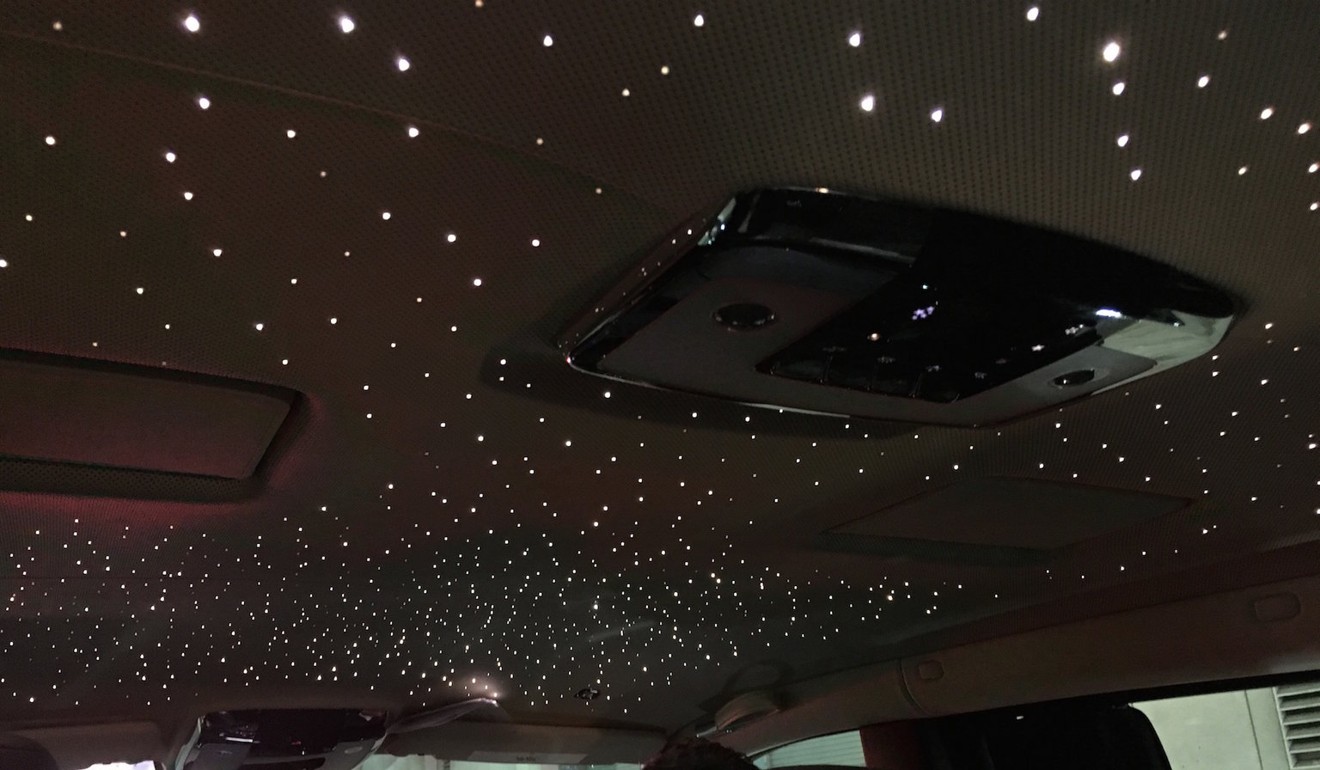 Want more stories like this? Sign up here. Follow STYLE on Facebook, Instagram and Twitter
This article originally appeared on Business Insider .