How blockchain is revolutionising the way luxury brands do business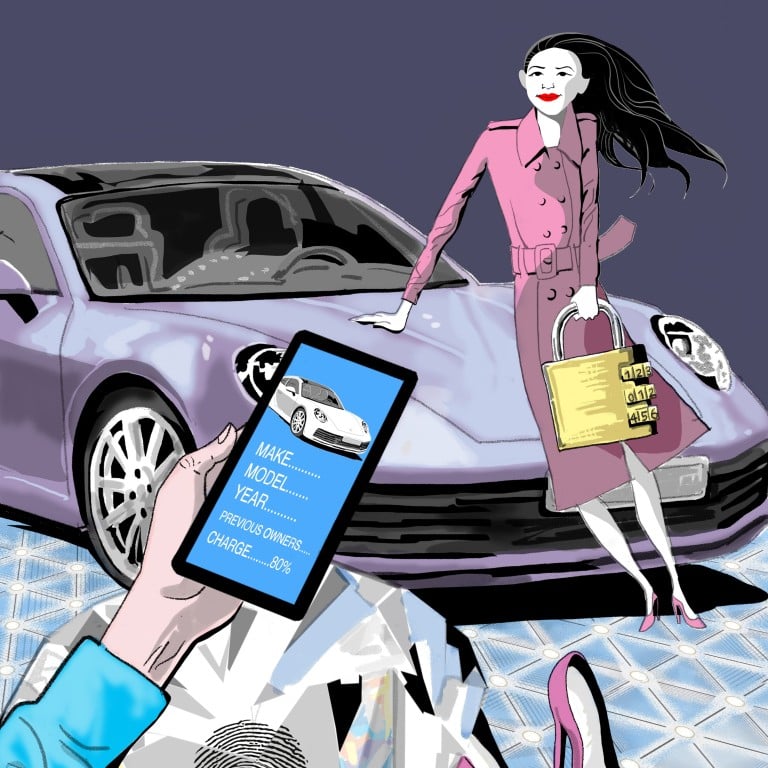 Luxury can be an abstract concept. Marc Jacobs categorised it as "anything you don't need", while Coco Chanel held it to be "the opposite of vulgarity".
Perhaps ruling these definitions too nebulous to take to the bank, brands have tried – with some success – to conflate the concept of luxury with that of exclusivity: consider the caché attached to a limited-edition Birkin bag, or a Patek Philippe tourbillon. But no matter the rarity of the product, 21st century mass production techniques and globalisation threaten to make even the exclusive commonplace.
How are brands to maintain that luxury allure when it has never been easier to get your hands on that which was once unattainable?
To recapture the magic, marques from Louis Vuitton to Cartier, and De Beers to Porsche, are investing heavily in technology that they are hoping will take them beyond simply producing products. And right now, the buzz is all about blockchain.
Just a few years ago, the term "blockchain" was restricted mainly to tech circles – usually in relation to bitcoin, the "cryptocurrency" that was built upon it, and which proponents say could mean the end of money as we know it.
Cryptocurrencies have not gone away, but in the luxury market the hype has moved on to the system that underpins them – because it turns out that blockchain can be used for much more than transactions.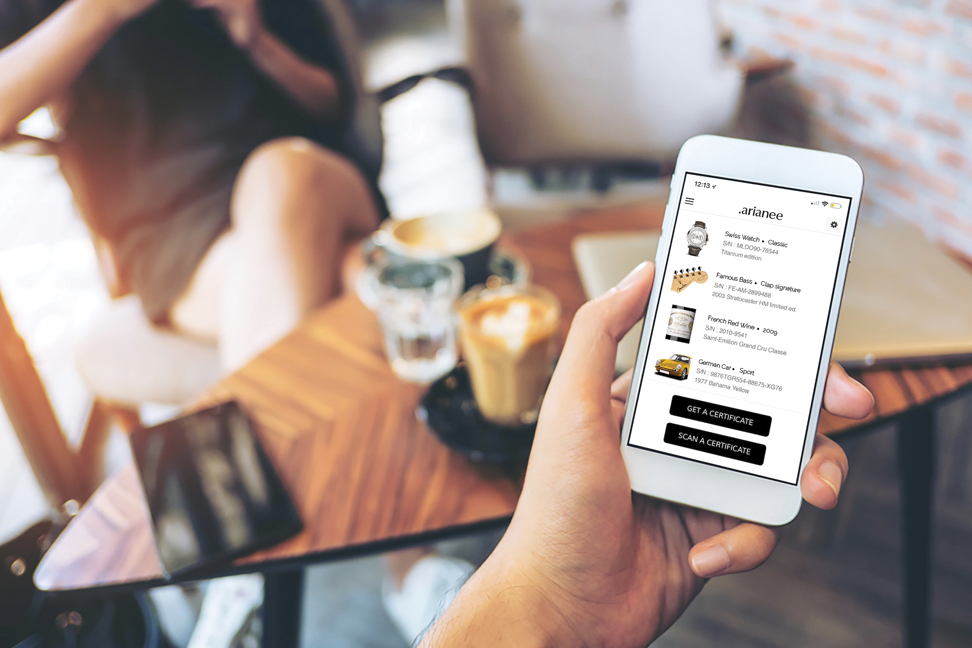 "For example, it will guarantee to an owner that a product has indeed been manufactured by the brand and that it is not fake," says Pierre-Nicolas Hurstel, CEO of Paris-based tech firm Arianee, which has developed an open-source, blockchain-based system on which Swiss luxury corporation Richemont was the first user. Richemont owns brands including Cartier, Van Cleef & Arpels and Vacheron Constantin.
"Say, for example, I send you a picture using email. I keep the picture, and you get a copy of the picture," Hurstel says. "Blockchain is not like that: it allows you to create a completely unique digital object: it cannot be copied; it cannot be changed."
This property, Hurstel says, means a brand can give any product its own unique digital identity. In effect, the system acts like a passport, or an ownership certificate. But unlike a passport, the details are held securely online. Access to the wallet is thanks to a public and private key, with an entirely anonymous, decentralised and encrypted technology.
Blockchain is able to do this because it is what is known as a distributed information system.
"This means instead of the information being stored in one place, it is spread across every computer in the network," Hurstel explains. "And not only is it distributed, it's encrypted."
Hurstel gives the example of a Vacheron Constantin watch: on a watch's completion at the company's Geneva factory, the serial number and product information are uploaded to the blockchain; from that point on, the watch's entire life cycle can be traced. Should that watch be lost or stolen, Hurstel says, the owner will be able to report it using the Arianee app. Anyone who tries to sell it will take the risk of being discovered, because thanks to its unique identity, that watch is connected, permanently, to the rightful owner.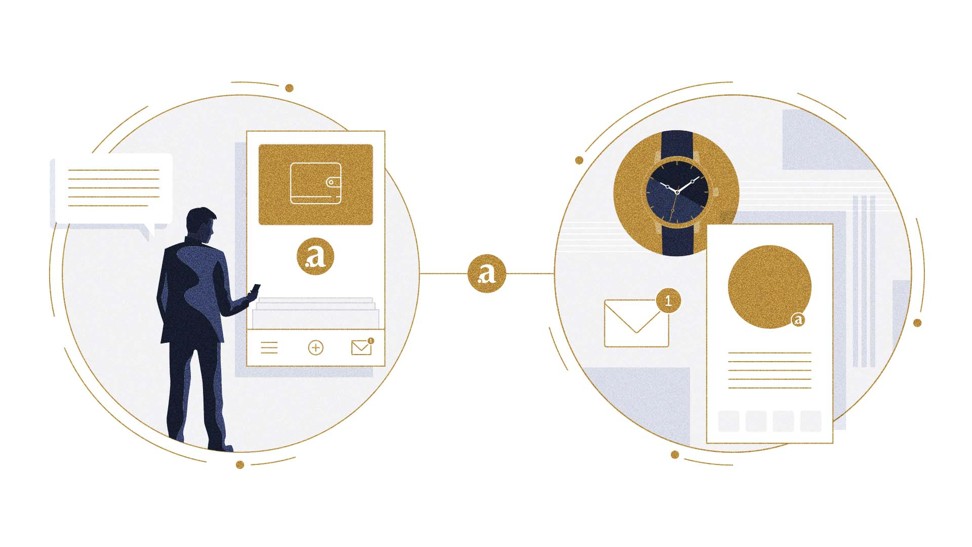 But a digital identity offers much more than simply a tracking system.
"Let's say you are the owner of a very beautiful pair of Triple S Balenciaga," Hurstel suggests. "You might want to wear them in the video games you play – you could wear them in your favourite online game. You can wear in your digital life the products that you own in your physical life. If you upload a picture to Instagram and you're wearing a Supreme T-shirt, you can generate a little QR code that people can scan and see that it is a real Supreme T-shirt."
Being able to bind a product indelibly to its true owner, then, has clear advantages for brands. And the more complex the luxury, the more applications blockchain can potentially have.
Porsche's Panamera is the first blockchain-enabled car: using an app, owners can operate a series of functions, such as locking and unlocking the vehicle, opening the boot, and assigning additional drivers. Claudio Weck, blockchain and AI architect at Porsche Digital Lab Berlin, says this gives the customer three major advantages.
"First of all, security, given by the standardised cryptographic procedures." This, Weck says, enables secure sharing of vehicle data between the owner and people who might need to interact with the car, such as mechanics.
"Second, there is the transparency that can be provided by blockchain, such as transactions in the supply chain or the product life cycle." Weck refers to the system's "immutability": for example, a blockchain-enabled car can never have its mileage tampered with.
"The third big advantage is convenience," Weck says. "Applications include bookkeeping – for example, recording historical vehicle data; as well as payments – for example, with a wallet in the vehicle."
Weck says Porsche's "early bird" adoption of new technologies makes sense in the context of an industry in transition: car companies are facing pressure to change their ways in a world that is facing both a climate crisis and a driverless future.
Indeed, blockchain's evangelists are keen to tout their tech's potential for improving corporate responsibility in an ailing world.
Calogero Scibetta, head of business development at tech firm Everledger, says there are three main groups putting pressure on brands to be more accountable. "First is the consumer. They want to know more about the product they're buying, where it comes from, and whether the manufacturing process was ethical," Scibetta says.
Next, Scibetta explains, governments are demanding that companies be more accountable, with many authorities passing legislation requiring more transparency. Until now, Scibetta says, most of the data divulged by companies to authorities has been self-declared, with businesses picking and choosing what information they share.
With blockchain, by contrast, every supplier and every stage of the production cycle contributes data to effectively create a digital "life story" of a product.
"The third push comes from investors," Scibetta says. "So-called impact investors are looking for investments that are more than just a return on capital. They're interested in how sustainability is taken into account in the investment."
Scibetta notes that, because of blockchain's high degree of inbuilt security, brands are able to share this information with consumers, governments and investors "in a way that does not undermine the confidentiality and competitiveness required for the industry to operate".
Scibetta points to the example of the diamond industry, which in the 1990s was forced to confront the reality that many of the stones entering the market were being extracted by warlords across the African continent, the profits being used to fund bloodthirsty campaigns of violence. The problem is that "blood diamonds", once cut and polished, look like any other stones. But pressure from the United Nations and campaign groups, and subsequently consumers, forced an industry shake-up, and in 2003, the Kimberley Process Certification Scheme (KPCS) was set up in a bid to ensure diamonds entering the market were "conflict-free".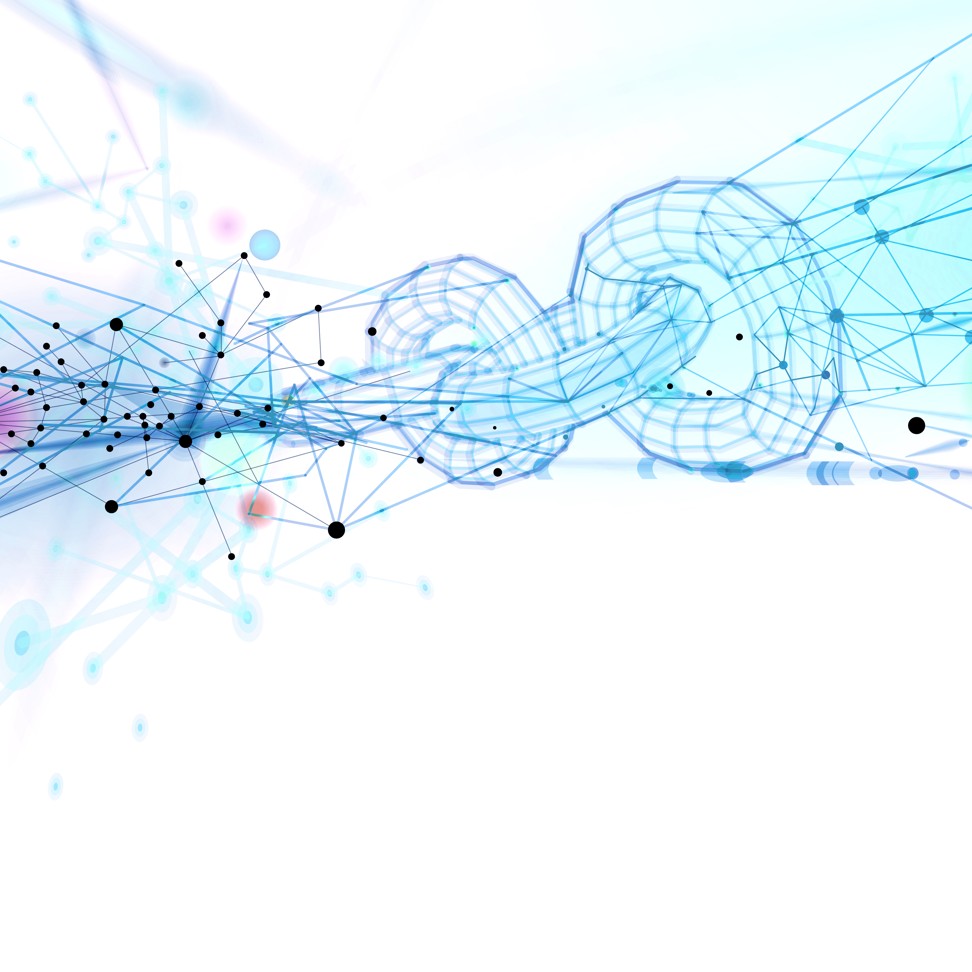 "The diamond industry had a very specific and clear set of requirements that are necessary for trade," Scibetta says. "And here was a very significant crisis happening in the industry that was pushing companies to collaborate in a way that they hadn't before. But at the same time there were standards in place that more easily enabled this sort of collaboration." This meant the diamond trade was an ideal test bed for blockchain.
Scibetta and Everledger are keeping the identity of the brands they are working with under wraps, but the company says it has encrypted the provenance of more than 2 million diamonds in just three years. On its website, Everledger details a case study of a diamond tracked via the Diamond Time-Lapse Protocol, a system that the company says will help to further improve transparency and trust in the diamond trade. Every step of the process of mining and processing a diamond is logged, with video, detailed data and certificates, and uploaded to the blockchain, providing a full account of a diamond's journey, from the mine to the store. A similar platform, dubbed Tracr, was unveiled last year by De Beers Group, the world's largest diamond company.
Richemont competitor LVMH, which owns such maisons as Louis Vuitton, Fendi and Loewe, announced its AURA platform in March. In its intent, AURA shares many similarities with Arianee: ConsenSys, the company that designed the system, says: "AURA makes it possible for consumers to access the product history and proof of authenticity of luxury goods – from raw materials to the point of sale, all the way to second-hand markets."
Perhaps the loftiest claim blockchain can make is that it might enable old-school brands, for whom heritage and timelessness are crucial commodities, to embrace the technological future without sacrificing their traditional image. Besides, Scibetta says, understanding all that technical jargon is largely unnecessary: what sounds abstract and mysterious to us now will soon blend into the background.
"In a few years' time, no one will speak about blockchain at all," he says. "It will be completely gone from the radar." Scibetta likens the current buzz to the initial hype around cloud computing. "Now," he says, "no one is asking whether a company is using the cloud or not; everyone is using it. Blockchain will be completely embedded into the fabric of how everyone does business."
Want more stories like this? Sign up here. Follow STYLE on Facebook, Instagram, YouTube and Twitter

Luxury brands are turning to cutting-edge tech to ensure their customers are getting true authenticity, so where does blockchain fit in?