How China's Zhang Lei, the billionaire Tencent and JD.com tech investor, went from selling instant noodles to buying a stake in Amazon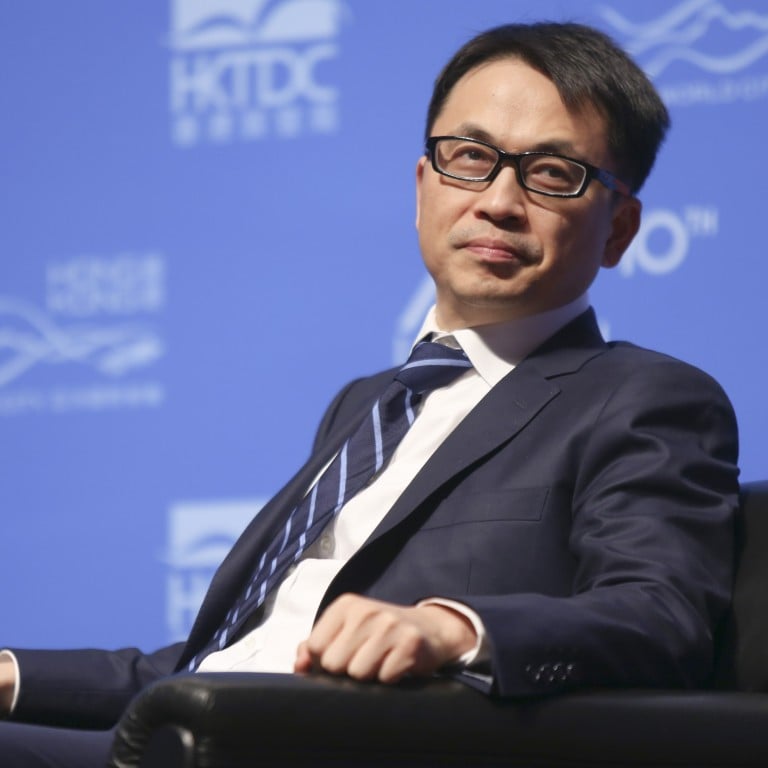 From railway offerings to primary offerings – Chinese billionaire Zhang Lei has come a long way.
Last month his Hillhouse Capital Group made a strategic grab of shares at Amazon.com – increasing the venture capital firm's stake to 43,156 shares – an US$81.72 million investment in the American e-commerce giant which made
Jeff Bezos the world's richest man
.
It's sure a far cry from when a teenage Lei saved a total profit of just 800 yuan (US$114) after a period of selling noodles, water and magazines to people at train stations. Here's how he did it
Hillhouse founder and CEO Zhang was born in 1972 in Zhumadian, a village in Henan province, central China. Though he did not come from a privileged background, Zhang was able to study finance at Renmin University in Beijing thanks to a scholarship he won by scoring the highest marks in the province on his college entrance exams.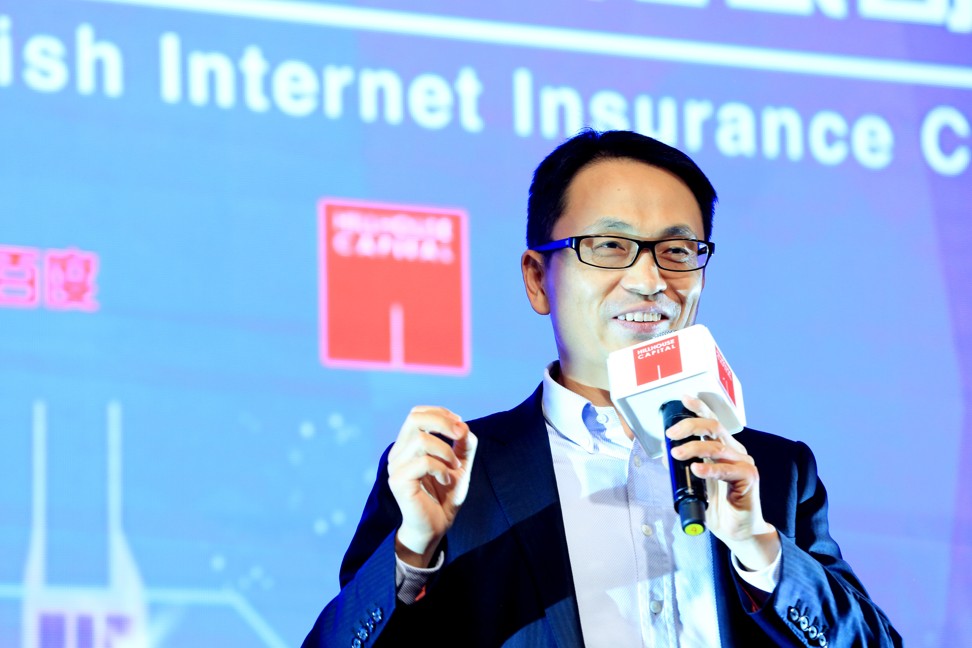 Soon after, he received a scholarship from America's prestigious Yale University. But it covered only one of the three years of graduate school, and Zhang funded his way through school by working at the investment office of David Swensen, Yale's chief investment officer.
Zhang translated Swensen's book, Pioneering Portfolio Management, An Unconventional Approach to Institutional Investment into Chinese and helped create the Mandarin phrases for "endowment" and "fiduciary" along the way.
Swensen took Zhang under his wing and taught him more about investing. The driven Zhang also proved to be quite a self-starter in his learning journey.
"When I learnt that annual reports were free, I sent away to every company in the S&P 500," Zhang said in a 2014 interview with the Financial Times. "I couldn't believe they were free – I learned so much from the management discussion section about business and things like return on capital and return on equity. It was very good training."
A lucrative homecoming
After finishing his education at Yale, Zhang faced plenty of rejection in trying to secure work with consultancies. He eventually found employment at a Washington-based emerging market hedge fund.
But returning to China was always on his mind, as he felt that there was so much uncovered potential. "At that time, I knew there was something brewing in China. There was so much energy. You could make lots of money. There were so many vibrant entrepreneurs and tech start-ups," he said.
In 2005, Zhang finally went back to China. On his return, Swensen provided him with an initial US$20 million seed funding from Yale to set up Hillhouse. And sent another US$10 million soon after.
It was considered risky in those years, when Chinese companies were seen as only shoddy copycats of American technology. Obviously, the tune has changed quite a bit since – and Hillhouse's investments have had much to do with it.
Zhang put most of the funds he got from Yale into a burgeoning company called Tencent, a stake he retains today. He was also an early investor in Chinese e-commerce giant JD.com.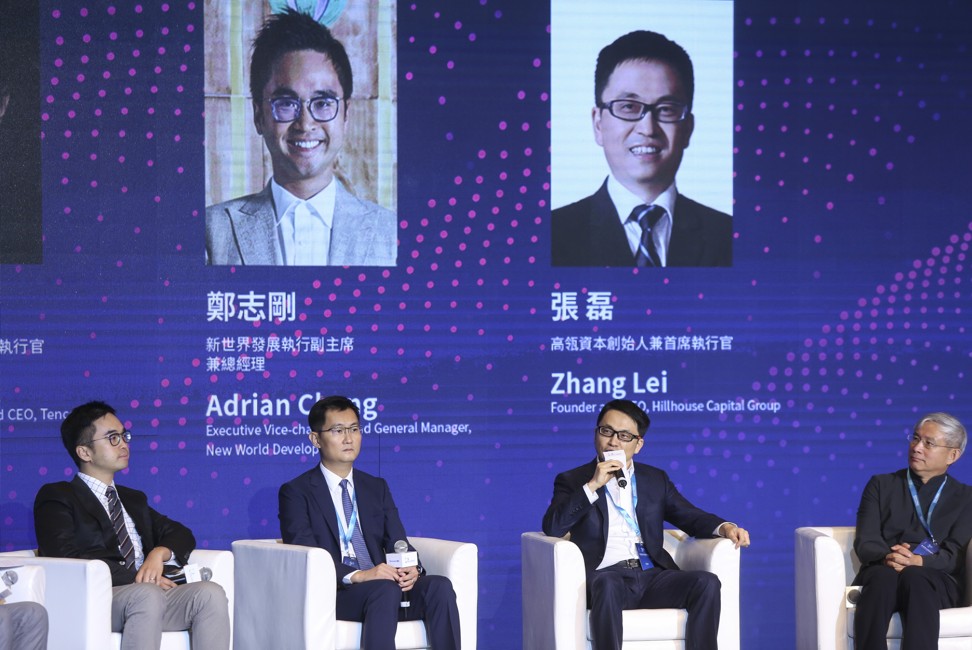 Zhang isn't just an investor. He has also been a catalyst for change within industries in China.
He got JD and Tencent to come together on a strategic partnership. And when he invested in liquid detergent maker Blue Moon, he arranged for its executives to meet JD.
The meeting led to Blue Moon redesigning its liquid detergent refill packs so they could fit more easily into JD's delivery bins – a modest move with a big impact. "Bulky is an advantage to attract consumers in a physical world, but it is a disadvantage in a virtual world," he says.
An early entrepreneur
The entrepreneurial leanings and desire to make simple but effective adjustments was evident in Zhang from an early age. At seven, he had started renting out his comic collection to people waiting for trains at the railway station connecting Beijing to Guangzhou near his house. Later on, he bought magazines in bulk to sell when they became popular after Deng Xiaoping came to power.
"In the beginning, I had inventory problems and I found I was spending all the profits on buying water [for people] to drink. Then I figured out to order only a few magazines and see which ones sold," Zhang told the Financial Times.
The ever business-minded Zhang soon expanded his offerings. "And I began to sell water and fast noodles and spicy Hunan sausages. If you bought the bundled package, I would offer a discount."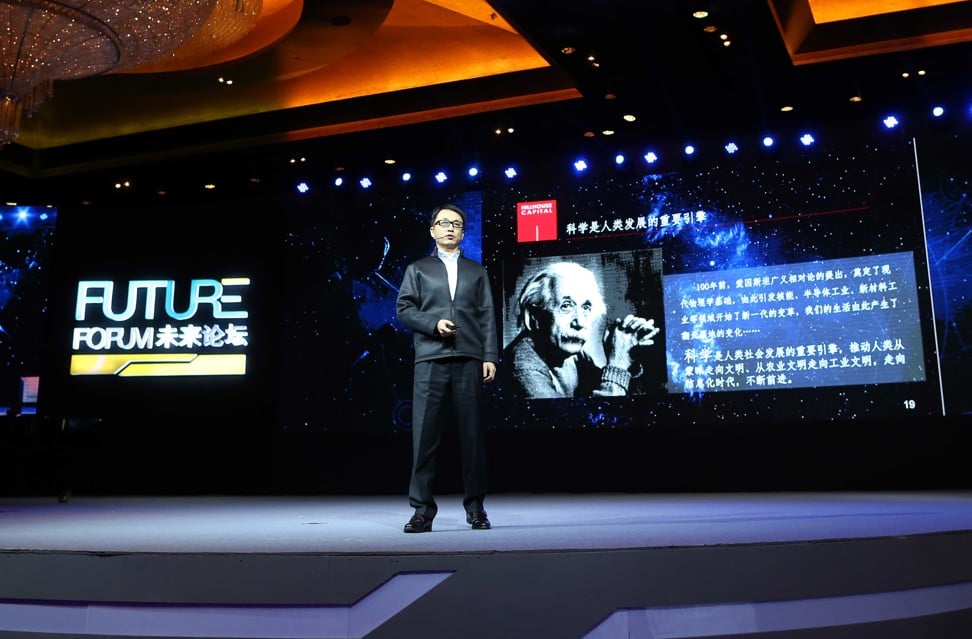 And that was how Zhang eventually got the aforementioned 800 yuan profit by the time he was ready to move to Beijing for college, which must have felt like a fortune at the time.
Giving back
He has obviously moved on to much bigger profit margins but interviewers have described him as a "frugal, almost ascetic" person. It likely stems from Zhang being acutely being aware that his parent's generation did not having the same opportunities that he has, which he has mentioned in the few interviews he has given.
But that does not mean that Zhang is stingy. He donated the auspicious amount of US$8,888,888 to Yale School of Management in 2010. At the time, it was the largest donation ever made to the business school from one of its alumni.
That same year, he also donated 10 million yuan (US$1.4 million) to another one of his alma mater, Renmin University. In 2017, he gave another 300 million yuan (US$4.3 million) to establish an education fund.
Giving back and not being greedy seem to be his unofficial mantras.
"There is flowing water all around," he once said. "Yet I only need to take a single ladleful [to quench my thirst]."
As Asia's most-moneyed make their mark on the global stage, in this Crazy Rich Asians series, we chart the rise of the region's richest families, most inventive entrepreneurs – and how they spend their epic wealth.
Want more stories like this? Sign up here. Follow STYLE on Facebook, Instagram, YouTube and Twitter .

Chinese billionaire Zhang Lei's Hillhouse Capital Group made a recent grab for shares in Amazon, shoring up a lucrative investment empire portfolio which already includes stakes in streaming service Tencent, e-commerce platform JD.com and Blue Moon