STYLE Edit: Hermès launches new 2022 home collection featuring bold luxury textiles and furnishings for every room in the house by leading artists, designers and architects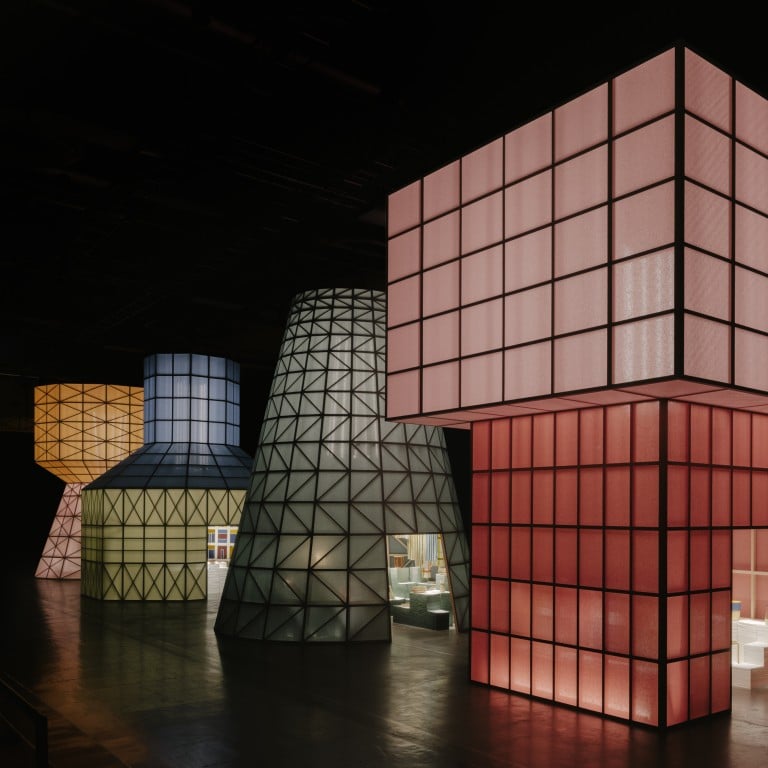 From
the Kelly to the Birkin
, everyone covets Hermès' range of iconic, universally loved bags. But the venerable Parisian luxury design house is equally distinguished by the incredible range of different objects it produces, in coveted collections of home and decorative items that feature everything from furniture to tableware.
These offerings have been extended in all sorts of intriguing new directions with the maison's new home collection for 2022, a bold selection of items in which the use of exquisite materials comes to the fore, with eye-catching, tactile textiles enhancing household essentials. The new collection first saw the light of day in appropriately glamorous circumstances, at the 2022 edition of Milan Design Week, the world's most influential design fair, held in June, where they were showcased in four monumental, head-turning constructions in the shape of water towers, made of wood and covered with translucent coloured paper.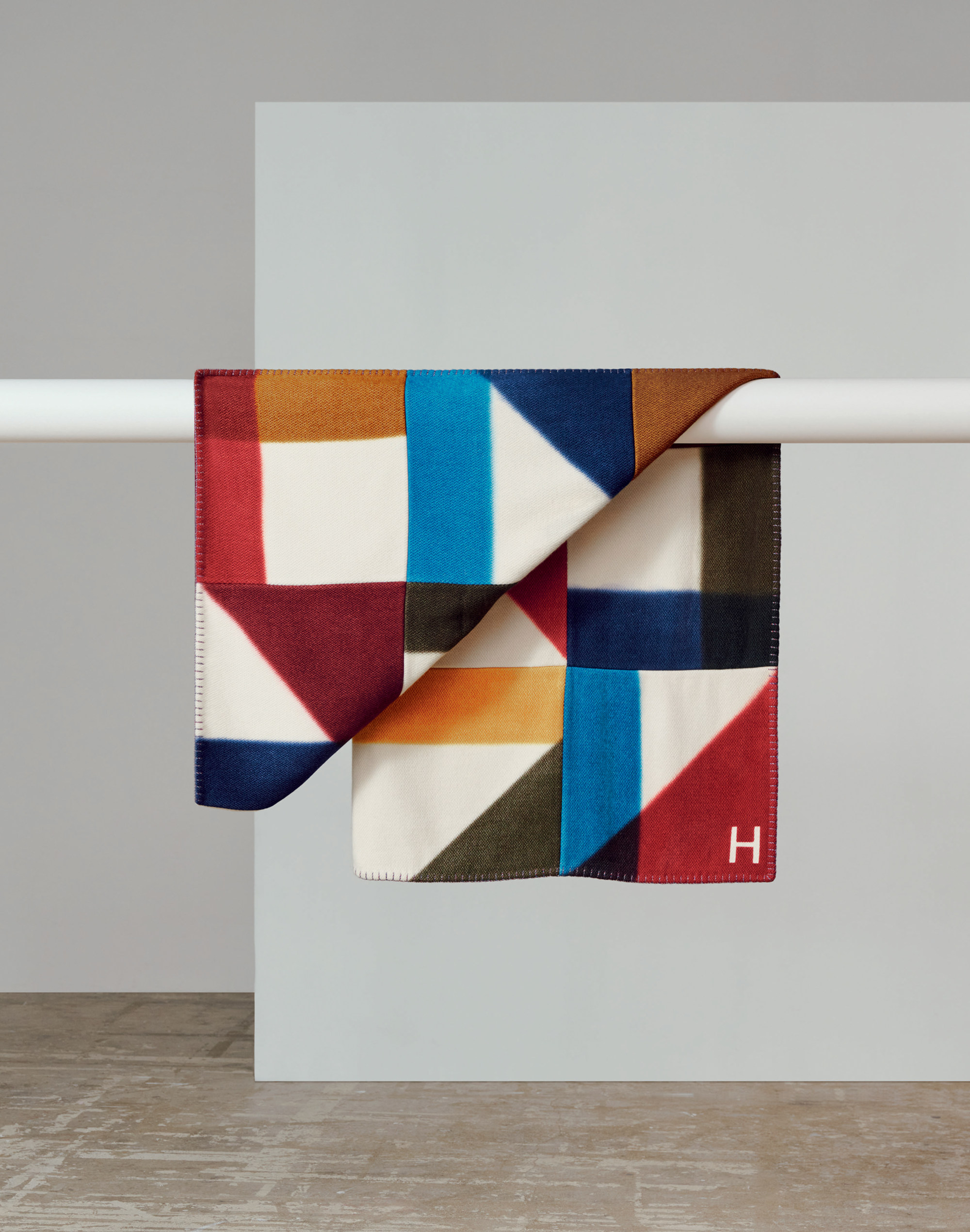 Among the novelties in the collection are five cashmere-based pieces that encapsulate the emphasis on fine textiles, as well as the overall theme of lightness. They include the Surface bed cover, created in collaboration with US artist Carson Converse, an expert in the art of quilting, made from a patchwork of cashmere hexagons. It's accompanied by four plaids – Construction, H Pythagore, H Tartan and H Tissage – in various patterns and made using a range of techniques, but all hand-woven from cashmere.
Textiles are woven and folded into unusual shapes in the form of the new Pli'H centrepieces. They consist of sheets of hand-painted and sewn bridle leather, cut and then joined to form unexpected shapes, one circular and the other a square with rounded corners. The Gazette wall-mounted organiser also uses leather where you might not expect it, this time in a smart palette of olive and red, taking its design cues for its domed, hand-stitched tabs from the Kelly bag.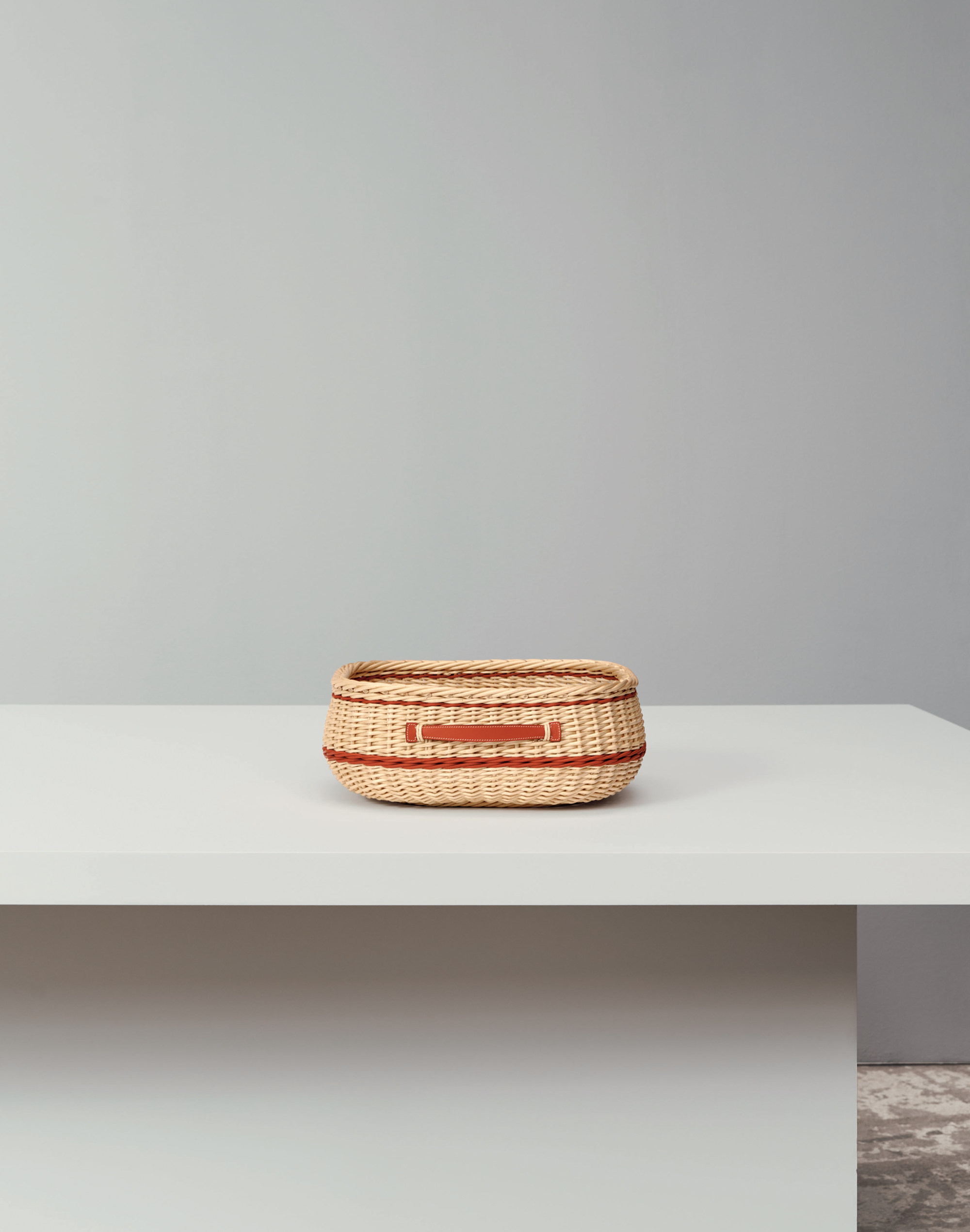 Textiles with contrasting textures are showcased on both the Oseraie basket and the Coulisse table lamp. The former, made from wicker, comes with an earth-tone calfskin cord woven discreetly into its fabric, alongside matching calfskin handles. The latter, the work of Spanish artist and designer Tomás Alonso, consists of a bamboo frame covered with parachute fabric, around which is a thin copper-plated steel circle that provides the illumination.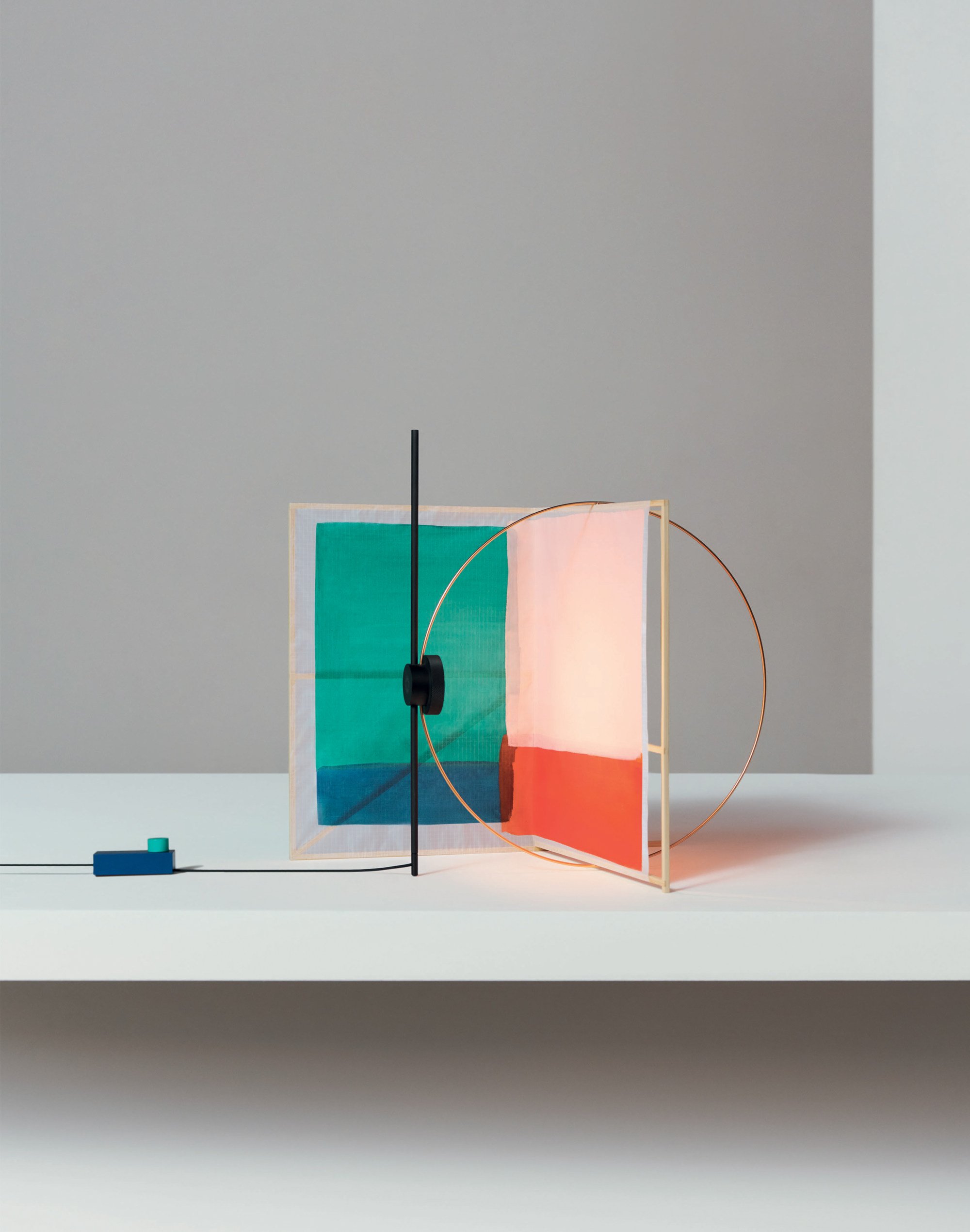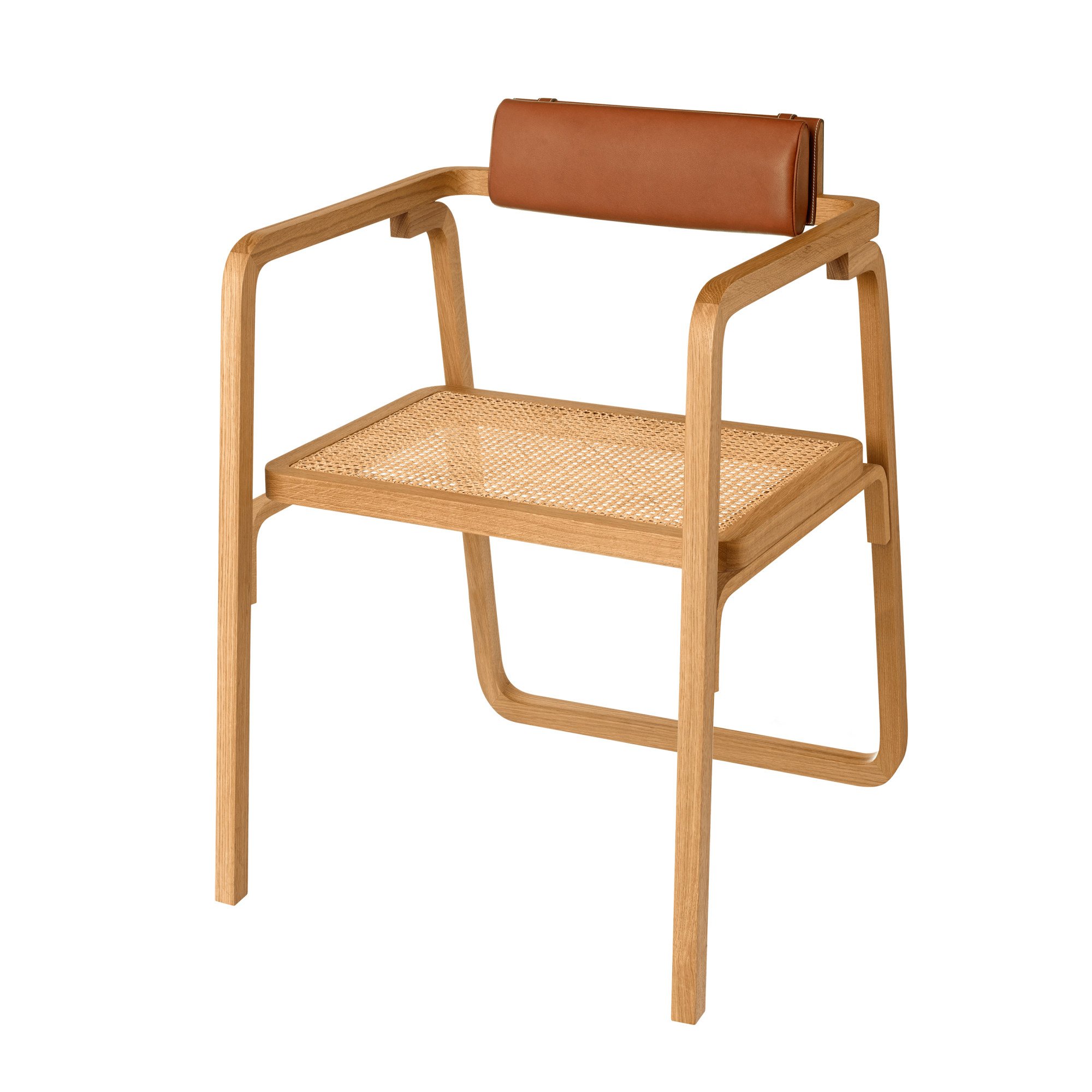 Among the furniture pieces, the Oria chair, featuring an oak frame, cane seat and bullcalf backrest, is a masterpiece of harmonious, angular economy, as you'd expect from the hand of Pritzker Prize-winning Spanish architect Rafael Moneo.
Similarly combining elegance and simplicity in its clean lines is the Karumi stool, in curved bamboo and carbon fibre, by Portugal's most eminent architect, Álvaro Siza.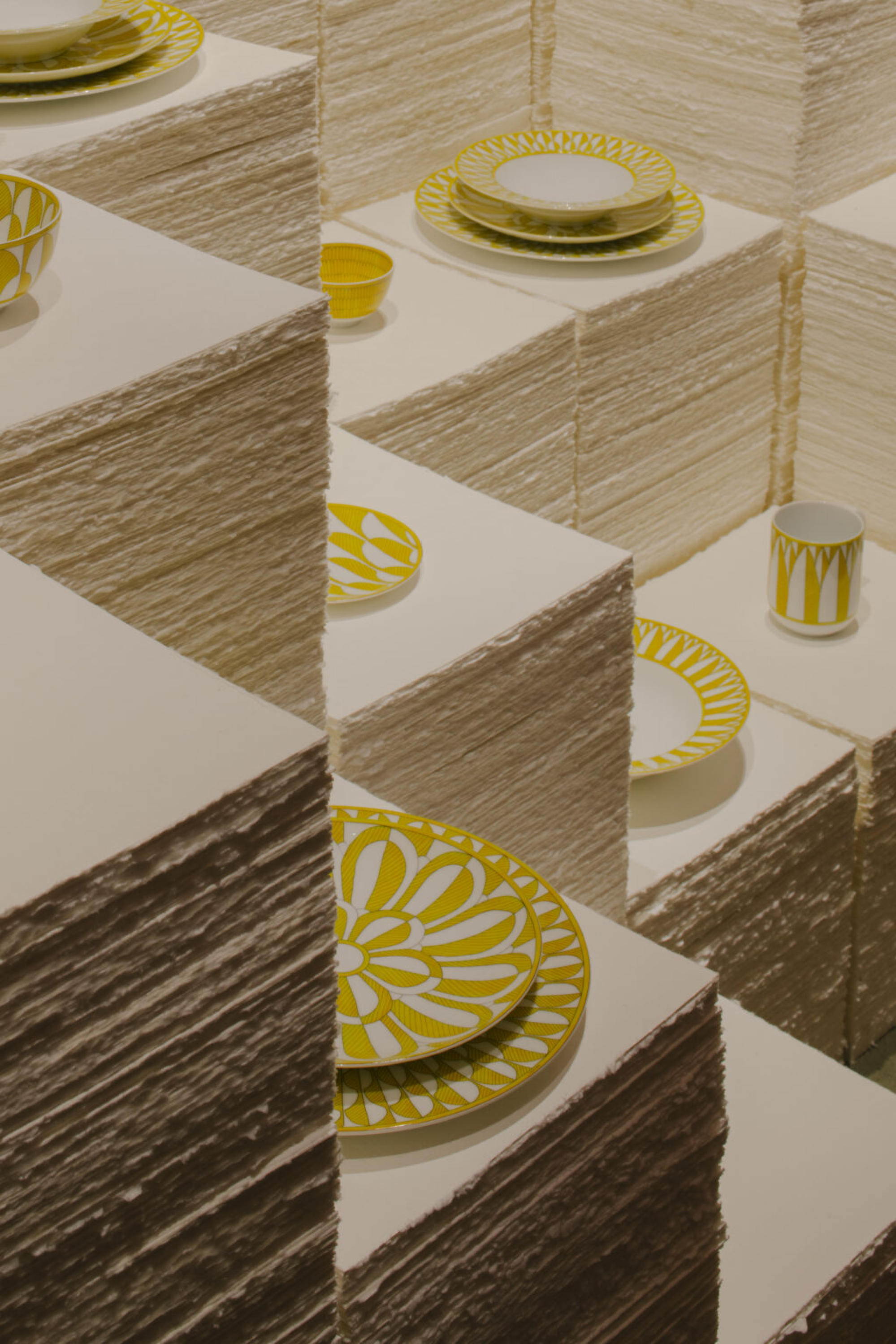 Finally, there's the Soleil d'Hermès dinner service, a tableware collection of 24 items with a sun-kissed, art deco-inspired aesthetic. The work of French illustrator Arielle de Brichambaut, the pieces feature a design based around stylised palm trees, and come in yellow, white and black.

Spanish designer Tomás Alonso, Pritzker Prize-winning Spanish architect Rafael Moneo and Portugal's most eminent architect, Álvaro Siza, contributed to the collection unveiled at Milan Design Week
The Surface bed cover was created by US quilting expert Carson Converse while the Soleil d'Hermès dinner service is the work of French illustrator Arielle de Brichambaut