When designing or remodelling your home, floors and walls often take priority, while ceilings remain an afterthought. This is a shame, because attractive ceilings make powerful aesthetic statements, and provide backdrops that elevate any interior concept.
At Milan Design Week this year, brightly coloured and patterned ceilings were on trend.
"Bold colours are hot at the moment, and so are contemporary gypsum or wooden mouldings. We are also seeing a revival in fabric designs depicting hand-painted landscapes, elegant chinoiserie or toile de Jouy designs. These wallpapers look unique and are easy to apply to ceilings," says Jen McCombie, head of marketing at designer furniture brand Indigo Living.
Lighting tips from Hong Kong designer Andre Fu
According to Dan Lee, co-founder of furniture and interior design brand Ovo Group, adding coving with concealed LED lights or uplit cornices with organic, layered forms – such as those made popular by the interior projects of the late architect Zaha Hadid – is a smart way to make a grand gesture.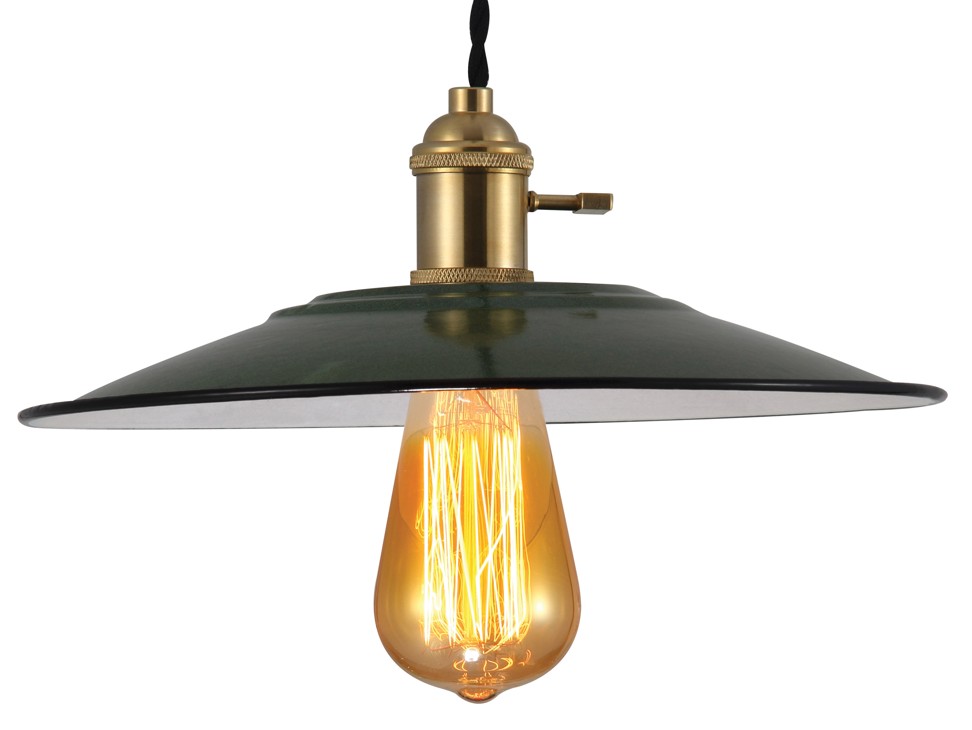 "Statement ceilings can enhance the spatial hierarchy of a room, and make it feel more voluminous and sophisticated," says Lee. "Leaving wood or metal ceiling beams exposed is another way to create eye-catching ceilings," adds Crystel See, retail operation manager at furniture brand Organic Modernism.
Homes with high ceilings can be elegant and luxurious, but because a good amount of wall space often remains unused past the eight-feet mark, it can sometimes feel cold, and unconnected to the floor area, so it's important to keep warmth and cosiness in mind.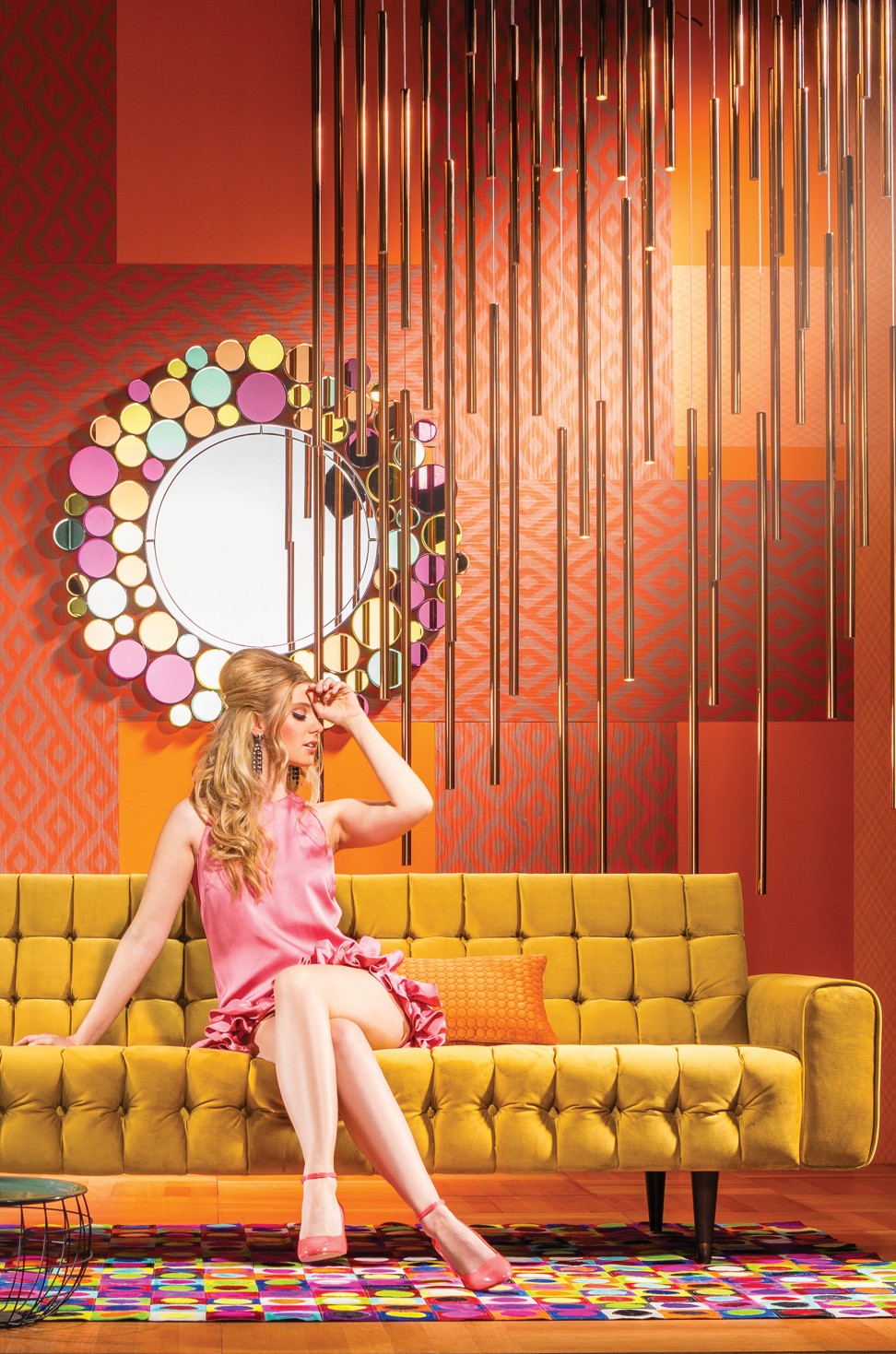 To better connect the lower and upper sections of such spaces, See suggests decorating one or two walls all the way up to the ceiling with paintings or ornaments. "Take advantage of this large blank canvas by adding colour, texture and design details in the upper part of the room. This will draw eyes upwards to appreciate the loftiness of the space," she says. Tall shelving solutions, fabric wall hangings, decorative masks, baskets, fans, or faux antler heads are some items you can use to enliven dead ceiling space.
Looking for a lighting revamp? Go bespoke, luxe or smart in Hong Kong
"Book-lovers can put in an entire feature wall made of bookcases, or floating shelves in different spots along the upper section of the walls," says See.
When designing low ceilings, avoid overhead lighting or ceiling fans. Instead choose wall-mounted lights or strategically positioned mirrors
For a more intimate feel, Michelle Koller, creative director of furniture brand Tequila Kola, suggests using darker paints or wallpaper to reduce the scale to a more comfortable level.
"If you're artistically inclined, you can also paint a mural to create a fresco-like feature ceiling, or you might want to incorporate a tall grandfather clock," says Koller.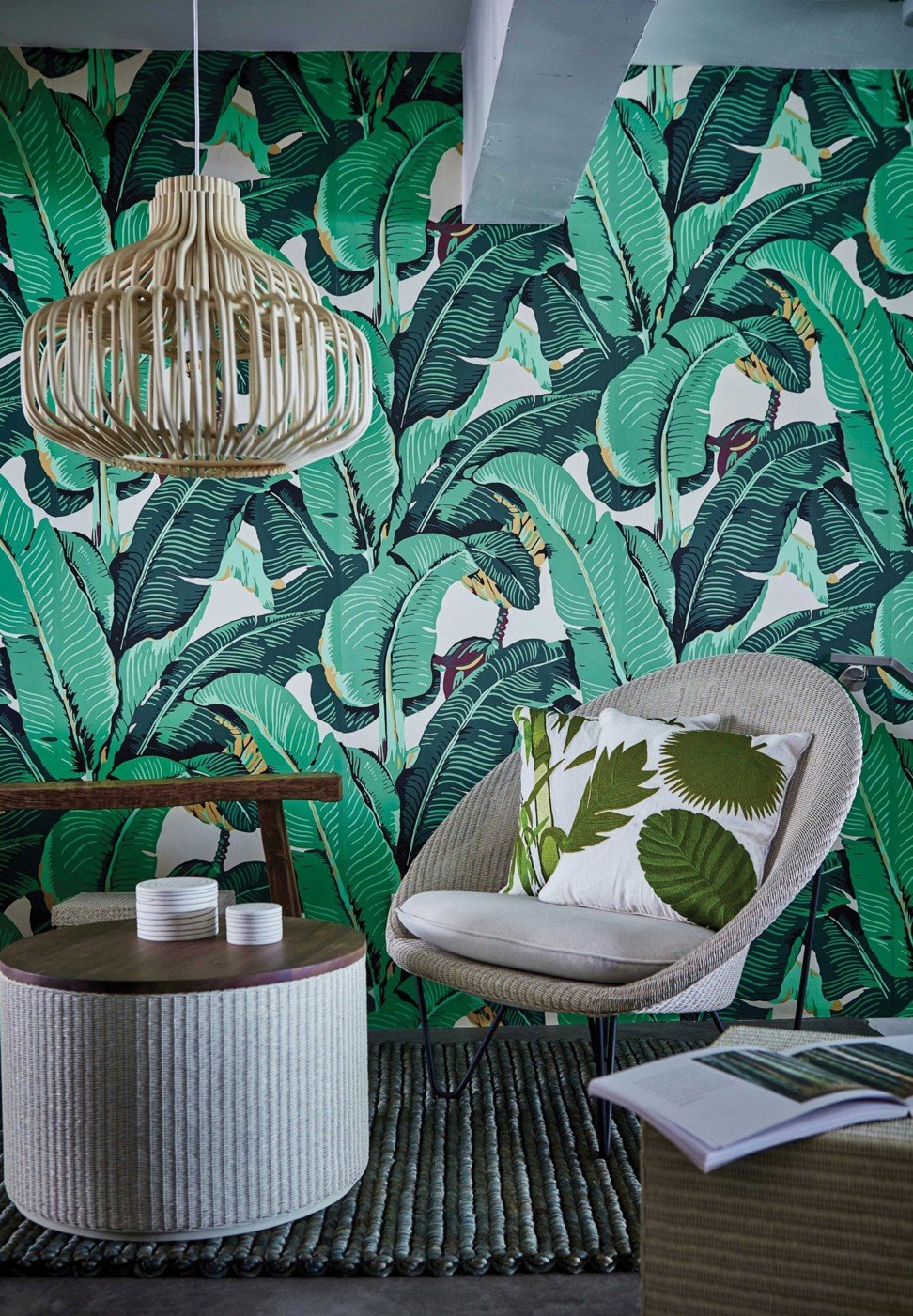 If you have low ceilings, find ways to stretch out the walls vertically to make the room feel larger. Kate Babington, managing director of sustainable home furnishing and decor brand TREE, refers to ceilings as the "fifth wall", and suggests painting low ceilings in a shade lighter than the other walls to create the illusion of expansiveness. "This is a styling trick that works especially well for Hong Kong homes, which often don't have high ceilings," says Babington. Koller agrees, adding that a lighter, neutral colour or wallpaper can help draw eyes away from the lack of ceiling height. Big, bulky furniture often makes rooms feel smaller than their actual size. According to See, the same principles hold true for vertical space, so choose low-profile sofas, chairs and tables that leave plenty of open space above for a breezier, open feel.
Accents such as chandeliers and pendant lamps are another wonderful way to jazz up ceilings, though these work better with height. Replacing a generic light fixture with a beautifully designed hanging lamp will instantly uplift any space. For high ceilings, Lee suggests long, cluster lamps that highlight the verticality of the space. Babington likes statement pendants made from natural materials such as handwoven rattan, which she says "adds volumes of texture while casting alluring shadows and patterns on your walls when illuminated". See points to rope fixtures with Edison light bulbs. Modern glass and bronze chandeliers are also in vogue, and ideal for high ceilings.
Change the home décor with luxury lighting options
For low ceilings, Lee suggests using a mirror installation to create the illusion of height, and choosing flat ceiling lamps for a more streamlined, uncluttered look. "When designing low ceilings, avoid overhead lighting or ceiling fans. Instead choose wall-mounted lights or strategically positioned mirrors," says See.
Statement ceilings are ideal for creating a unique focal point within your home, but be sure not to overdo it.
"Take into consideration the rest of your decor to ensure that your ceilings complement the aesthetics. You can express a lot with statement ceilings, but they should always support the elements below," says McCombie.
Want more stories like this? Sign up here. Follow STYLE on Facebook, Instagram and Twitter