Art may still be a luxury, but it is no longer just for the uber-rich, thanks to a rising number of international fairs and festivals that cater to low- and mid-range collectors. Consider the Affordable Art Fair (next Hong Kong edition in May 2019), where one can easily snap up a quality painting or ink drawing for under HK$5,000 (US$640). Art Central in Hong Kong, a waterfront art affair, while offering works in higher price brackets, also caters to low- to mid-range buyers.
The guy who made art out of money – and three artists at the Affordable Art Fair on STYLE's radar
It isn't just the prices that are keeping Hongkongers away, though. In this city, art simply isn't a priority when you are worrying about whether your three-seater sofa can fit in your living room.
"Space is an issue, but so is the temptation to crowd homes with furniture," says Helen Smeaton, founder of Art House Asia in Clear Water Bay. "Whenever I walk into a Hong Kong client's home, there is always too much furniture. I'd ask, what is that huge side table for? And they'd say, 'Hmm, to put stuff there?'.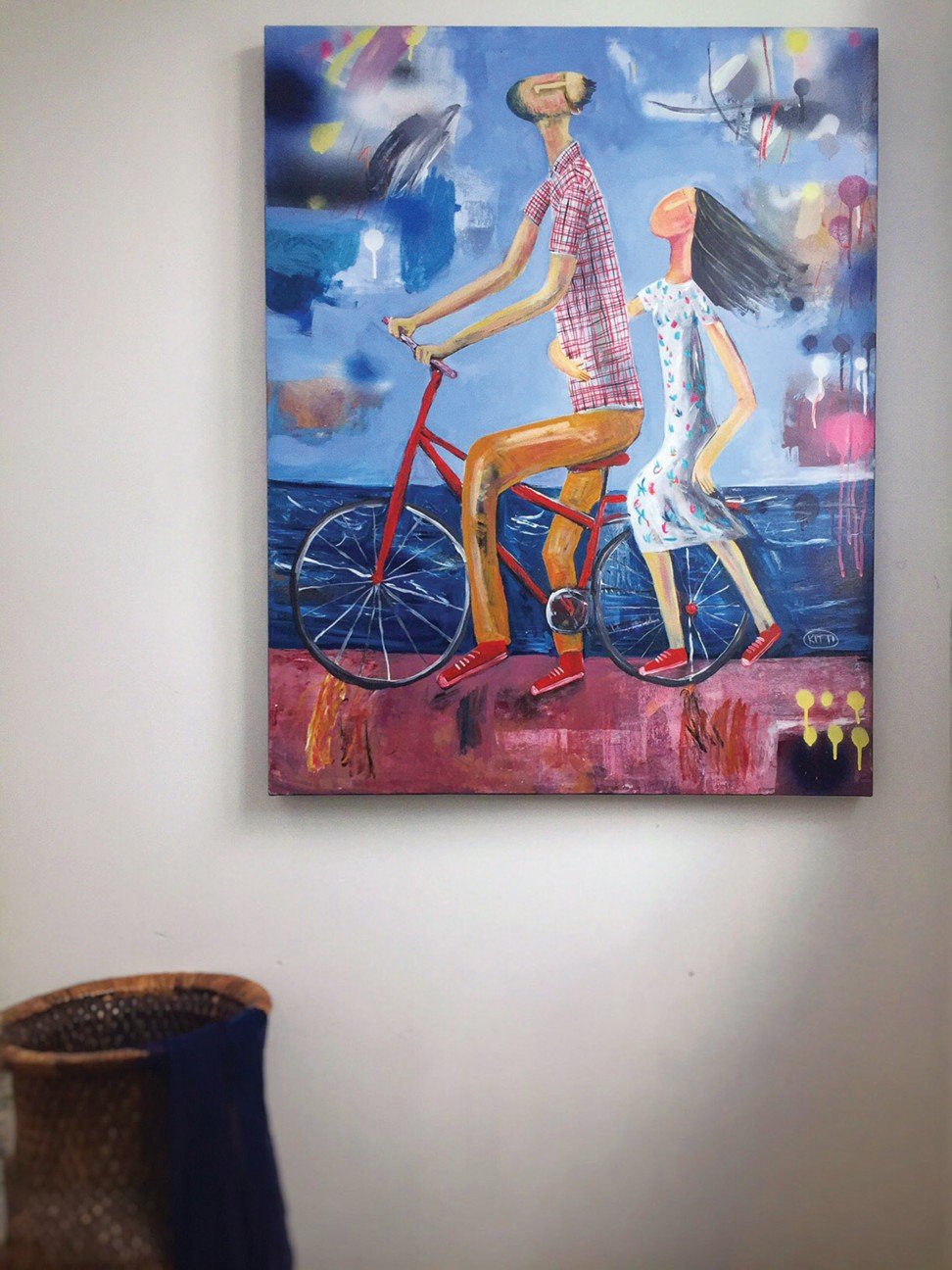 "If you streamline your furniture and steal back wall space, you can use it to display art," points out Smeaton, who sources artworks from Southeast Asia, Australia, Europe, Africa and South Africa, all ranging from US$1,000 to US$35,000. Rather than crowding a wall space with multiple, smaller works, Smeaton suggests one large painting that fills up an entire wall.
Fashion photographer Mario Testino auctions artworks at Sotheby's London
"The art becomes the focal point and you derive more pleasure from it. If you miniaturise things in a small space, everything looks really small."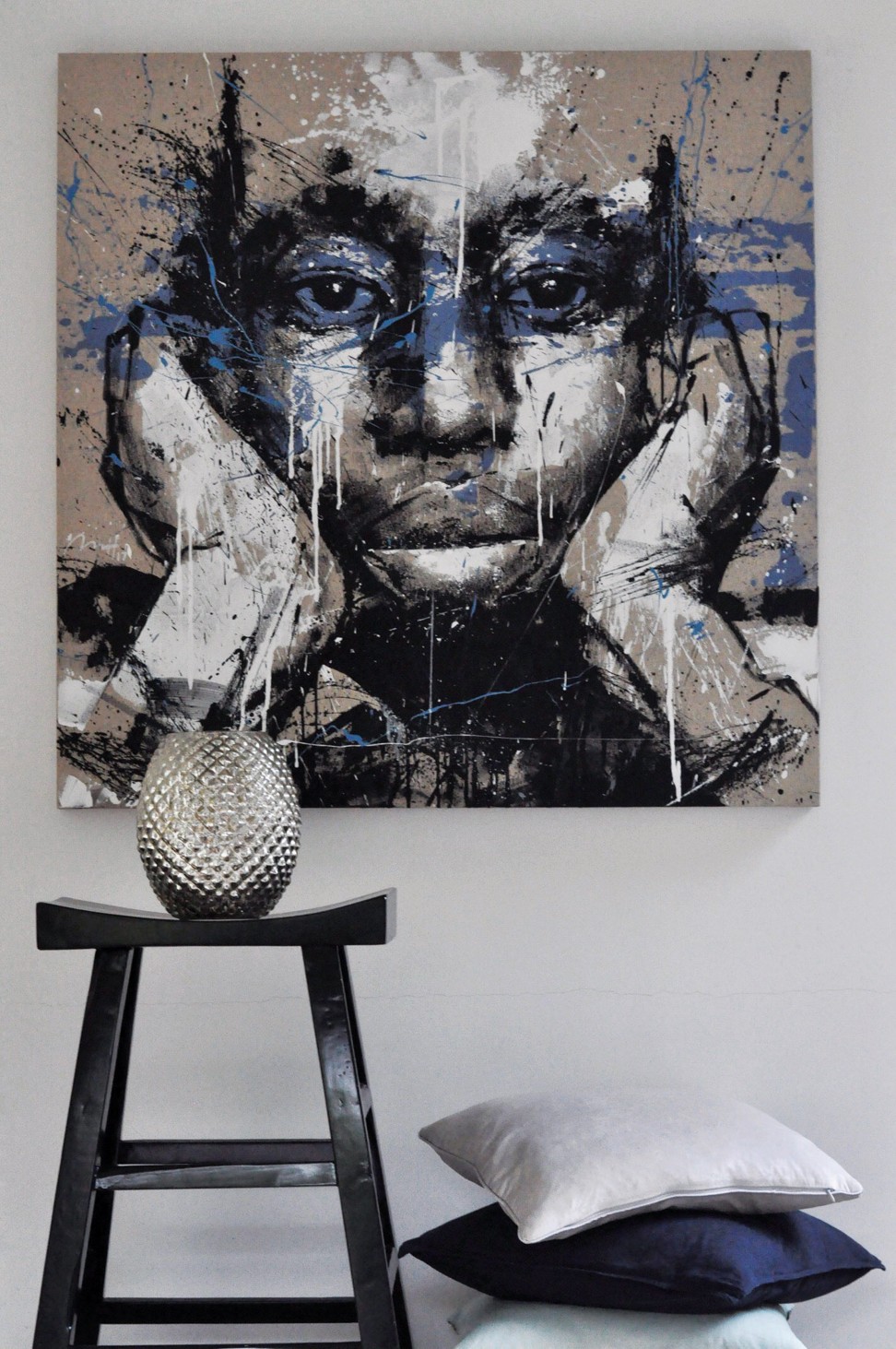 One important question to ask when picking art for the home is: do you like it?
As Angela Li, founder of Contemporary by Angela Li, puts it: "It needs to fit your lifestyle. You really need to consider something that you'd want to look at for a long period of time."
Combining metals with acrylic paints, or painting on aluminium gives a high- shine background
Specialising in Chinese art, Li runs a gallery and has both corporate and private clients. She says that her private clients usually buy art costing between US$30,000 and US$50,000.
When it comes to aligning art with the interiors, Smeaton encourages clients to mix things up. "Just because you have Scandinavian interiors doesn't mean you can't hang a classical portrait over your sofa."
What if you begin with a blank slate?
"It's a personal preference but I'd get my art first. Sometimes, the art comes in vastly different shapes – some are long, others very wide," says Li.
"If your apartment is small with low ceilings, long, thin and horizontal is definitely the way to go," says Georgia Manifold, founder of GMC Art.
While oils and acrylics remain popular, collage appears to be having its moment in the sun. "Combining metals with acrylic paints, or painting on aluminium gives a high- shine background," says Smeaton. "There is some bravery with fabrics, too, like scarves."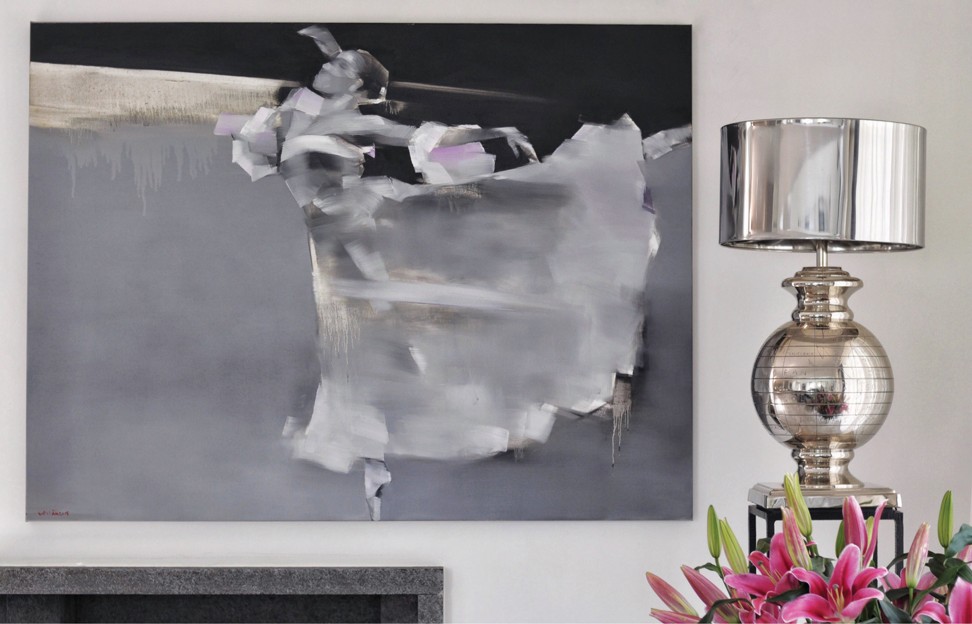 Wall-climbing sculptures, which are usually made of sturdy metal, are an easy way to add texture, and can survive daily wear and tear, unlike those made of precious natural materials such as marble or stone.
Photographs are a popular medium among Hongkongers, according to Manifold: "There is a lot of great photography work in Hong Kong, and they have accessible price points." Manifold says she usually sells originals or limited editions with no more than five editions. Prices fall between HK$11,000 and HK$60,000.
Art Basel Hong Kong 2018: chefs and mixologists create plates of art and evocative cocktails
Works on paper present a bit of a conundrum. Local collectors tend to be admirers of Chinese ink scrolls and paper inscriptions, but humidity can have a devastating effect. The dehumidifier needs to run 24/7, as does the air-conditioning, especially in the sweltering summer months. The other factor to consider is sunlight, says Li, adding: "Make sure you frame your work with UV-filtering acrylic."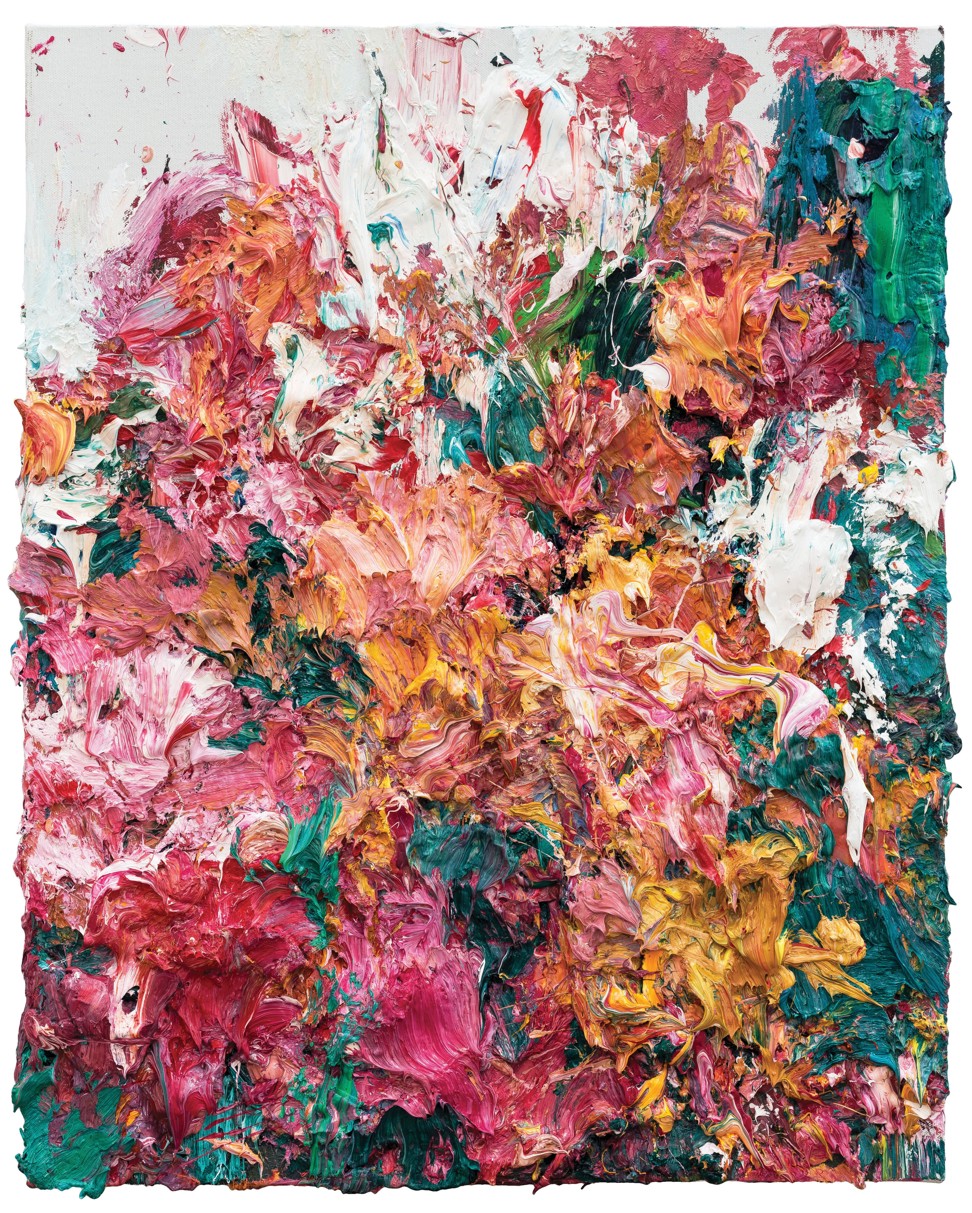 Nature-based abstracts sell incredibly well, "especially those with bold, big brushstrokes. They inject a tonne of vibrancy if the client doesn't want to commit to a landscape painting", says Li, noting that portraits don't fare well, either. "Hong Kong flats aren't big, so portraits can be quite overwhelming."
Mandarin Grill + Bar creates menu of edible artwork to celebrate Art Basel
If you plan to buy art for investment, start with young and emerging artists. "I sold a piece by [Vietnamese artist] Chu Van to a client two years ago for US$1,000. Now it is selling for US$8,000 on [the online art gallery] saatchiart.com," notes Smeaton. What is her biggest pet peeve? "I think it has suddenly become a trend to put a gallery wall with many pictures at the entrance of the home. Unless you know what you are doing, you can end up with too many, and the art gets lost in the process."
Want more stories like this? Sign up here. Follow STYLE on Facebook, Instagram and Twitter