One of the biggest challenges of designing a children's space is to select furniture that is safe yet stimulating enough so the little ones can learn, play and thrive in a welcoming environment.
FLEXA Hong Kong offers Scandinavian-inspired stylish kids' furniture that is free of formaldehyde, solvents and colourants.
"All FLEXA's furniture is TUV Sud-tested to ensure full compliance with European regulations," said a representative from FLEXA Hong Kong.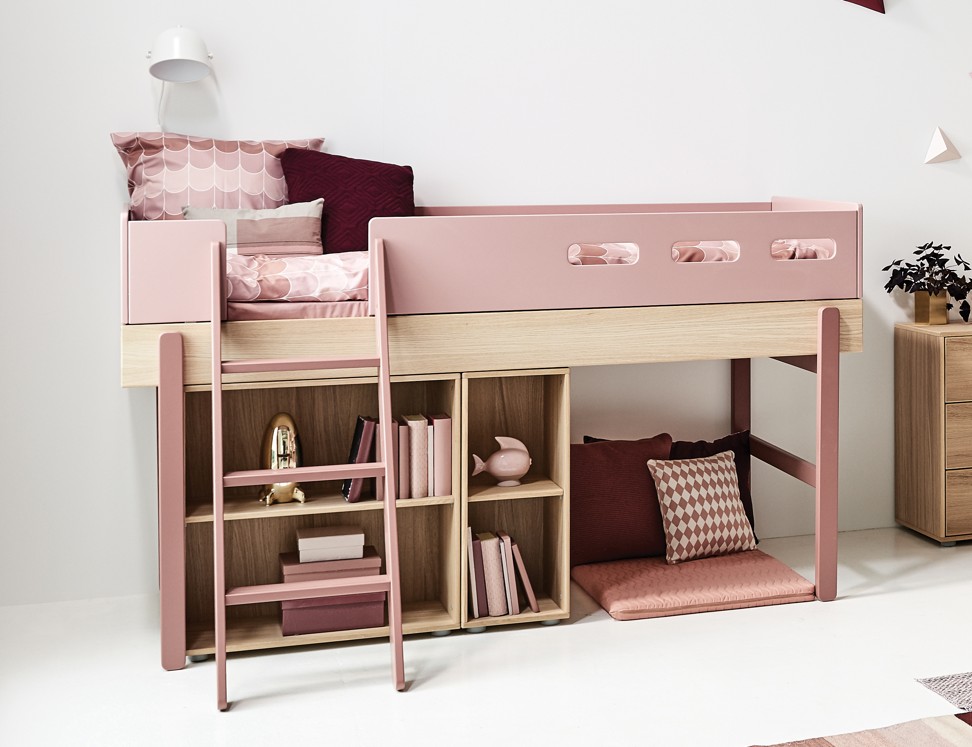 Scandinavian design and sustainability often go hand in hand. FLEXA Hong Kong's wood and medium-density fibreboards are crafted from pine, birch, ash or oak that is sustainably sourced in Europe.
Each piece also needs to be safe and sturdy enough to allow curious hands to touch and explore. Sharp edges are a big no-no, while movable parts such as doors and drawers should be slow-closing, with rounded corners and edges.
Smart-home tech is making our lives easier – but can we trust it?
"Shelves and tall cabinets should also be fixed securely to walls wherever possible," says Sanna Hall, Indigo Living's children's buyer.
Functionality comes a close second. "Easy-to-clean surfaces, furniture that 'grows' with your child and smart storage solutions are always winners when it comes to selecting items for your kids' room," says Hall.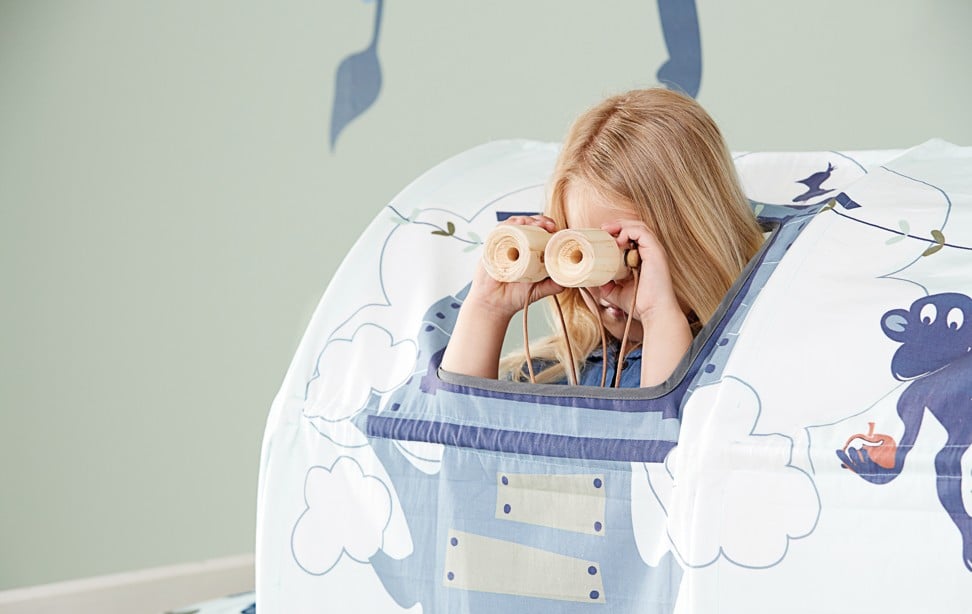 "The key is to keep the space tidy and organised, while allowing little hands easy access to everything," says Sean Lim, Indigo Living's senior interior designer.
"Go-to items are canvas boxes that you can throw toys into. These can be easily pulled out and put away. Bookcases like Tidy Books allow the contents to face outward so children can see the pictures and covers without pulling everything off the shelf.
"Then there's the Play & Go bag, perfect for things like Lego – you can just sweep up all the small pieces into it in one go. I also love the Noah storage cabinet with a corkboard and blackboard, which allows children to draw and display their art. It also has shelves inside for toys or books."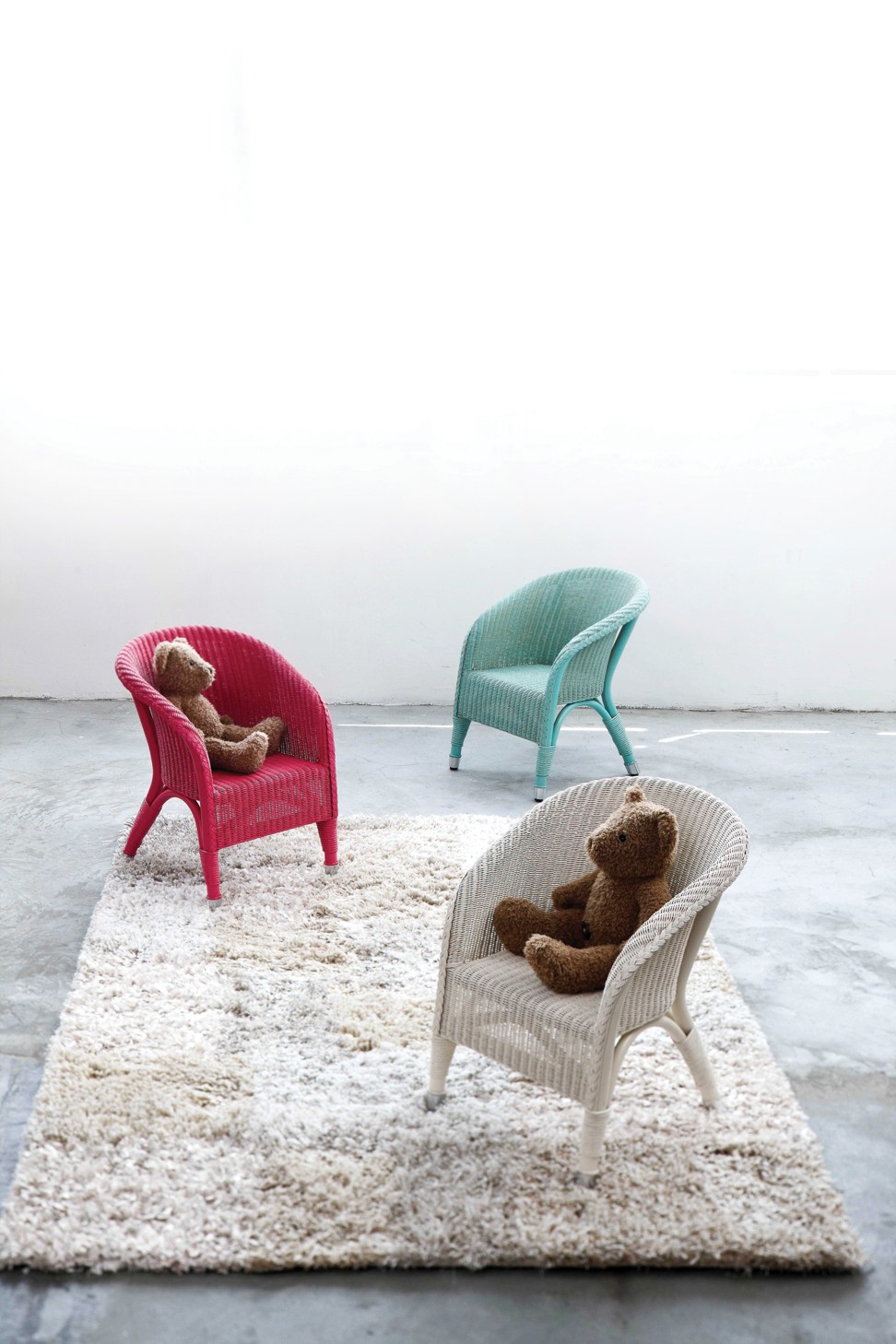 TREE's circa17 oak cupboard range is similarly compact and versatile. Available in three configurations, the cupboard features five to six shelved compartments in different shapes and sizes, and a slim drawer to tuck away knick-knacks. Peggy Bels of Peggy Bels Interior Design custom-makes cabinets and storage beneath beds with a hydraulic lifting system that "makes it easy for kids to use".
Versatility is also important. Kids grow up fast, and it helps to invest in furniture that takes them from tiny tots to tweens.
The key is to keep the space tidy and organised, while allowing little hands easy access to everything
"Stereotypical primary colours or gender-specific colours are a thing of the past. We're seeing a lot more sophisticated colour palettes," says Hall. "For furniture we prefer neutral whites and warm wood tones to ensure it doesn't become dated or is outgrown too soon."
A muted backdrop doesn't mean that rooms can't be dressed up with accessories, textiles and art.
"You can have a neutral, easy-to-clean colour base for a child's bed that comes in a fun, unique shape. Or have a bed that is modular and allows you to add a trundle or bunk later," says Hall.
Asia-Pacific will be biggest adopter of smart-home technology
Bels suggests sourcing "a mix of vintage school and mini designer chairs from Bertoia or Eames" to give the space more personality. "If you want to make it more feminine, accentuate with fuchsia-coloured accessories and curtain borders," she says. Novelty lamps, plush toys and sustainable wooden toys also add character.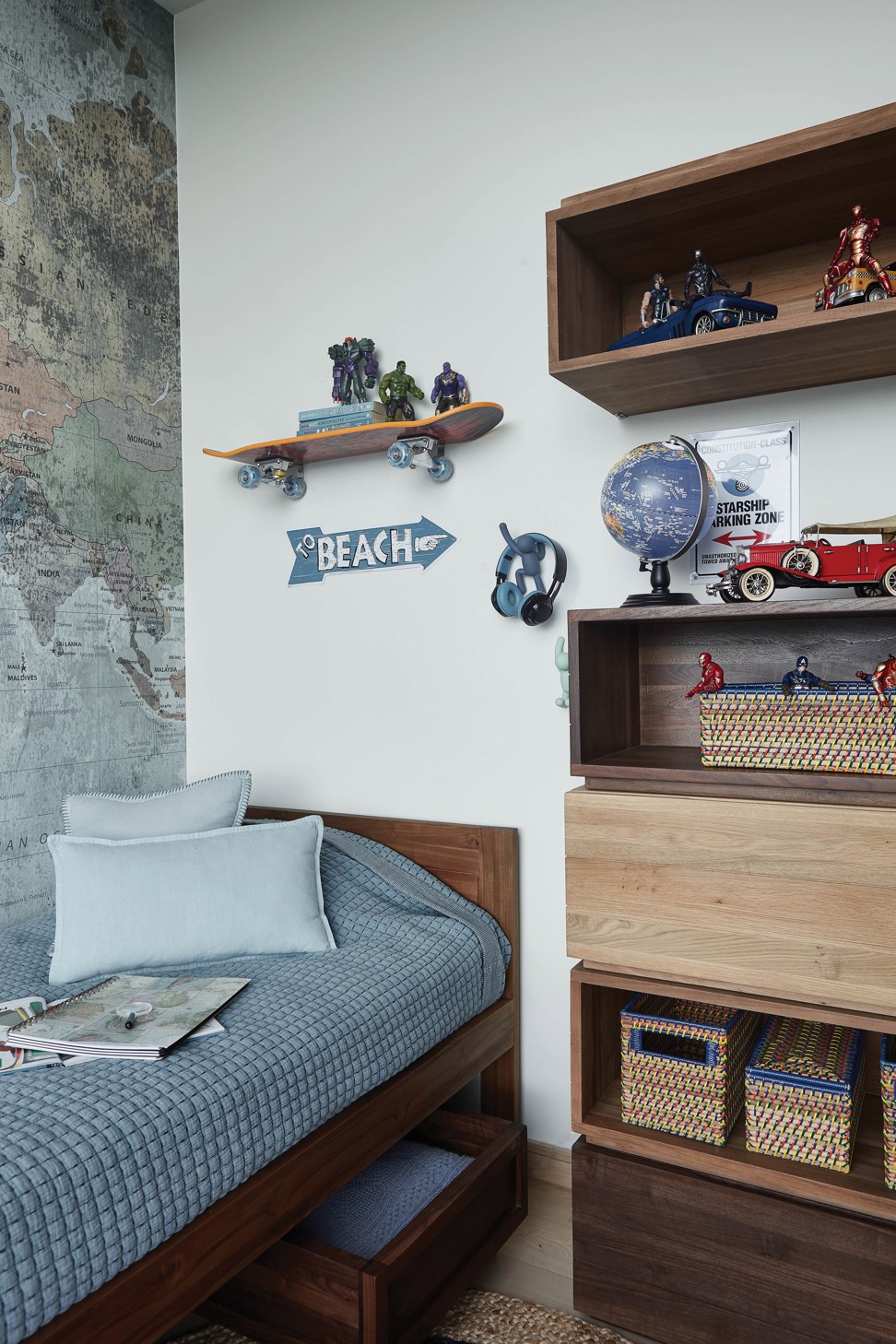 A bedroom should be a warm and welcoming space where one retreats to at the end of the day, and that's no different for kids. Indigo Living's Hoppekids Luna Premium Bunk Bed and High Bed are available in different colours and can be dressed with fun curtains to create a cosy "cave" for playing and reading.
Change the home decor with luxury lighting options
Accessories include the Enamelled Globe, which might spark the beginning of a lifelong interest in geography, and the Canopy in midnight plum, made of soft cotton, which can be hung in a corner and is ideal for storytelling sessions.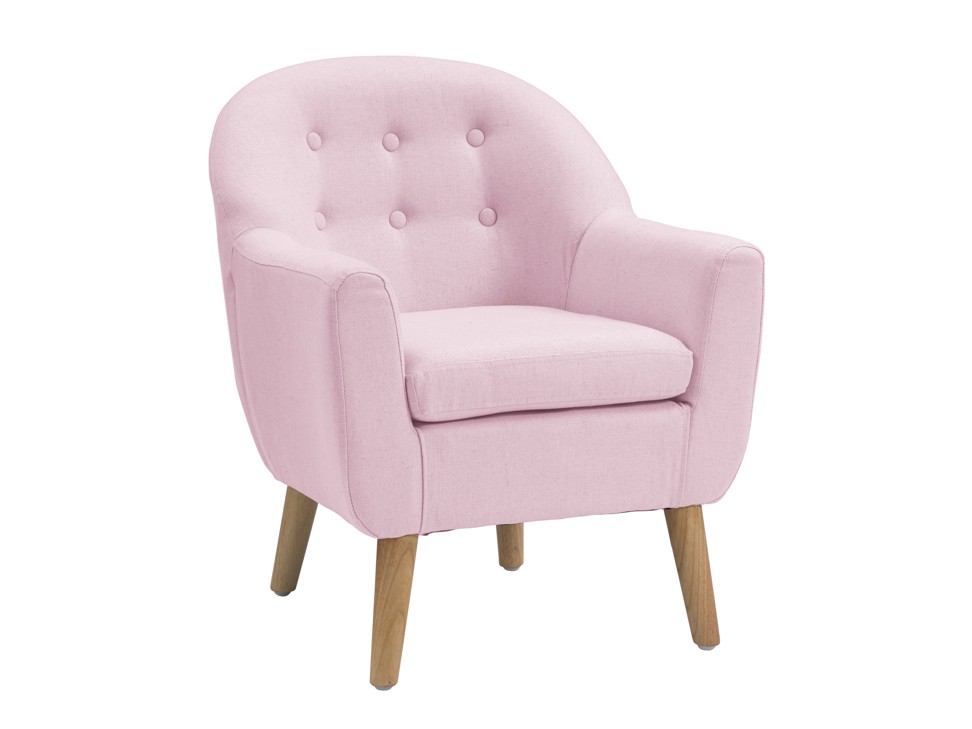 For those who wish to customise furniture or design items for their children's rooms, Indigo Living offers a personal consultation service. The process begins with an understanding of the child's age, personality, storage needs and budget.
"We always like to involve the child and make them feel part of the process. Getting them excited about their room helps with their growth and imagination," says Lim. Once the mood board has been drawn up, consultants suggest furniture pieces and paint treatment.
"It's a collaborative process. Once everything is finalised, we will handle the ordering, installation and final styling to ensure it is ready for your little one."
Want more stories like this? Sign up here. Follow STYLE on Facebook, Instagram and Twitter