Open spaces and breathtaking waterside views have become highly coveted as commercial and low-density residential areas continue to develop along Ho Chi Minh City's Saigon River.
One such upscale residential development is Saigon Pearl, at 92 Nguyen Huu Canh Street, in Binh Thanh District, about a 10-minute ride from the city's central business district.
A joint venture developed by SSG Group and Vietnam Land (Hong Kong), the Saigon Pearl complex consists of six 37-storey apartment buildings with underground parking, a shopping mall and an international school.
Providing a green and tranquil living environment in Ho Chi Minh City, Saigon Pearl's blocks are located far from busy traffic. Lush greenery lines both sides of all the private roads and fills the central communal recreational areas within the development. Saigon Pearl also has a 500-metre waterfront park and promenade.
Asians ditch hotels for luxury homes, yachts and tree houses
The development's architecture also blends into the natural landscape of its surroundings. Meanwhile, resident-only gardens and swimming pools also soak up the peaceful atmosphere of the adjacent Saigon River. The Wellspring International Bilingual School Saigon in the complex also draws on the success of the Wellspring International Bilingual School in Hanoi.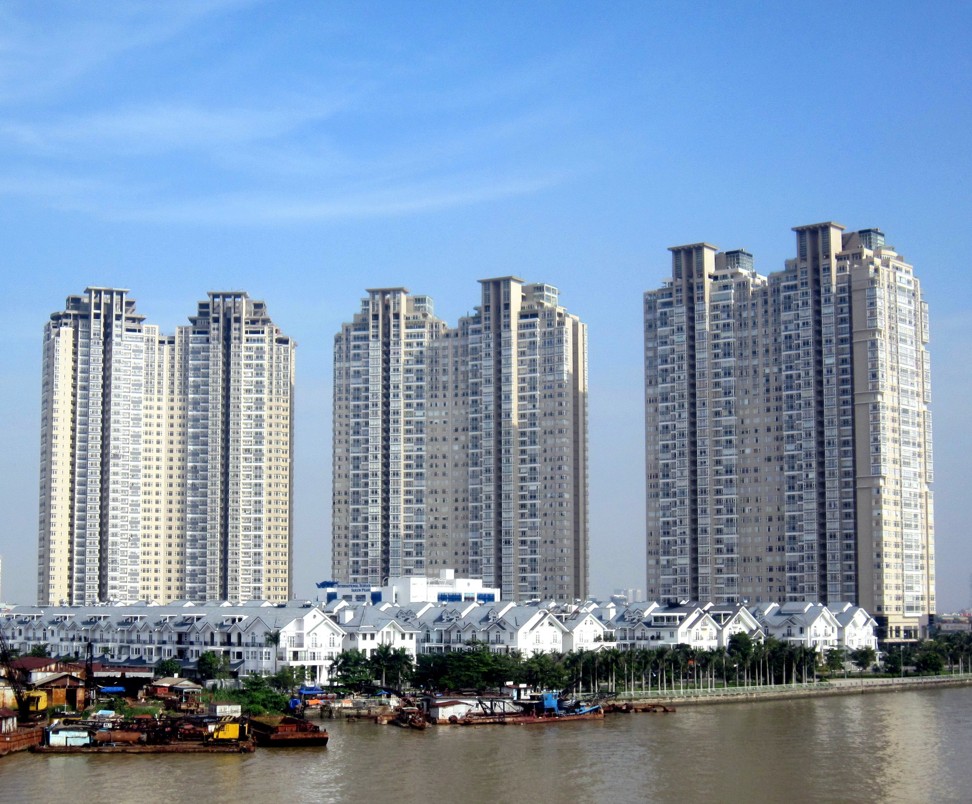 According to SSG, Wellspring Saigon is a friendly school with advanced facilities and premium learning conditions. The school also occupies a brand new, purpose-built 1.2-hectare complex, complete with a comprehensive range of academic, sports and recreational facilities. Its campus is also situated next to the Saigon River with an environmentally-friendly and close-to-nature design.
Saigon Pearl also features a 3,500-square-metre luxury health club. The Saigon River Club provides upscale facilities and services – an ideal location for members to achieve their personal fitness goals, leading to a healthier and enriched urban lifestyle.
Five luxury property markets set to rise in 2017
Another luxury riverside residential project is Sunwah Pearl, at 90 Nguyen Huu Canh, in the Binh Thanh District. Developed by Sunwah Group (Hong Kong), Sunwah Pearl is a deluxe mixed-use development consisting of luxury apartments, office spaces and a commercial centre.
The project is located in Ho Chi Minh City's central district between the Saigon River and the city's main north-south boulevard. The residential part of the project consists of one 45-storey (Silver House), and two 50-storey (White House and Golden House) towers with premium facilities, including a members-only clubhouse, swimming pool, spa and fitness centre, restaurants and supermarkets. Meticulous design plans have ensured most apartments make the best use of natural sunlight. The apartments have one to three bedrooms and range from 52 square metres to 133 square metres.
Sunwah Pearl offers residents riverside living with a serene and peaceful environment. The development will also feature fine transport links to the city's central business district, about eight minutes away.
The estimated handover time for the apartments will be the third quarter of 2020.