IWC Schaffhausen's iconic slogan, "Engineered for men", has evolved this year with expansion into the women's market. Although the masculine watch brand has previously launched women's watches for its Pilot and Portofino collections, this year's women's highlights are significant.
Focusing on the Da Vinci collection for this year's SIHH 2017, IWC launched two new models – the Da Vinci Automatic 36 and the Da Vinci Automatic Moon Phase 36 – created especially for women. Both models come in a variety of material options.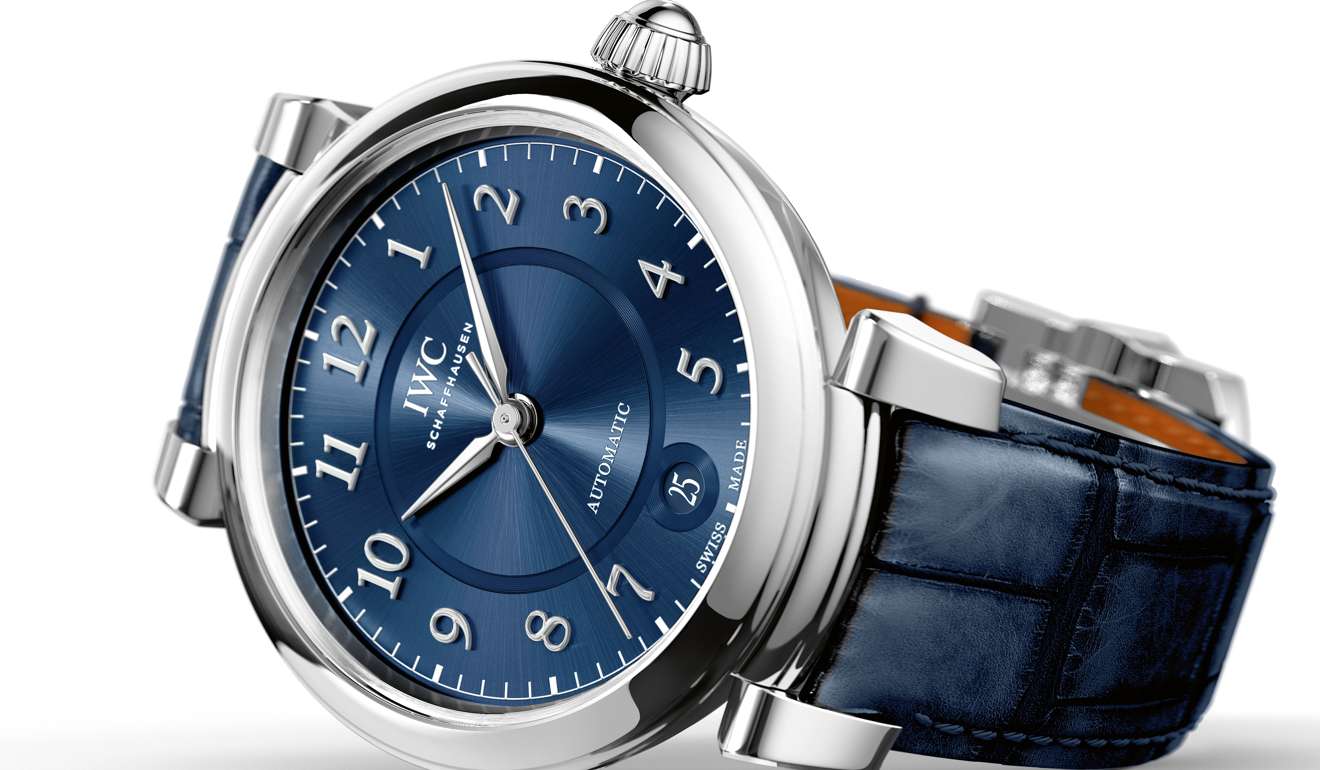 "IWC is fundamentally a storytelling brand and now we are building new blocks of that storytelling," says Chris Grainger-Herr, IWC's incoming CEO.
"When you are a young brand, expanding globally, you need that 'engineered-for-men' clarity, this is the core of our DNA; but as you grow and attract new customer segments you are going to open the field to new markets and new tastes."
It is a natural evolution for IWC to tap female collectors as the market grows. This is certainly great news for the brand's female collectors, and many of IWC's celebrity fans turned out to show their support during SIHH, including Rosamund Pike, Olga Kurylenko and Zhang Zilin.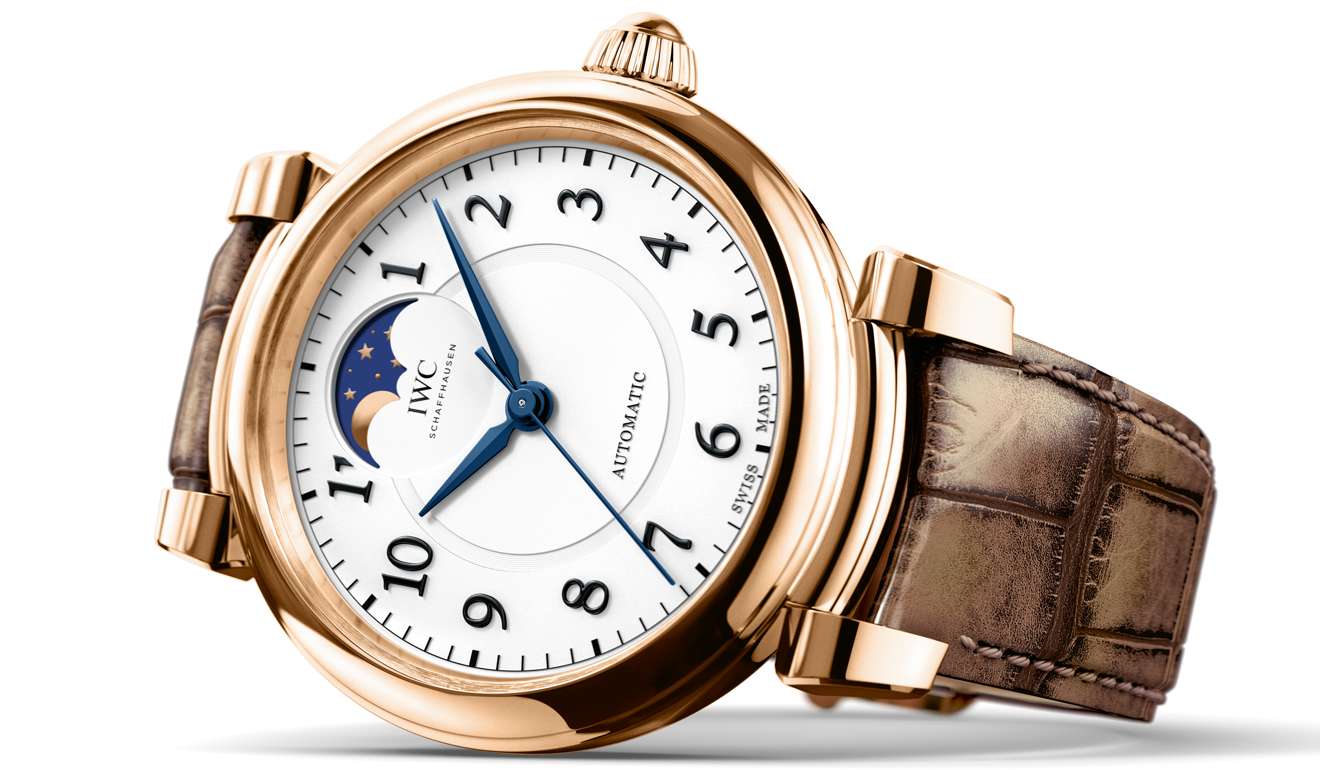 The Da Vinci Automatic 36 and Automatic Moon Phase 36 feature more feminine design elements – the crown, for example, is more rounded and a recessed inner circle is encrusted on the dial. Santoni created the watch straps in a rainbow of colours from raspberry to dark blue.
The simplicity of the dial is, however, contrasted with a geometrical "Flower of Life" pattern that echoes the aesthetics of Renaissance man Leonardo Da Vinci, whose great works inspired the collection.
"Engineering goes beyond the way of making movements and designing functionality," Grainger-Herr says. "It's a design statement. It's why you don't see overly decorated dials at IWC. It's a design language statement and we found a lot of ladies who [find] this language appealing, rather than looking for dainty floral pieces."
Both of the women's pieces run on a self-winding movement that comes with a power reserve of 42 hours. They are available in cases of stainless steel, or 18ct red gold – with or without a diamond encrusted bezel.
With the new women's collection, IWC has found sales growth by partnering with e-commerce luxury conglomerate Net-a-Porter since last year with the Portofino collection.
IWC is fundamentally a storytelling brand and now we are building new blocks of that storytelling
"The online sales have been beyond all our expectations," Grainger-Herr says. "Working with Net-a-Porter takes the watches out from a pure watch context. It also emotionalises the story telling and gives it a huge amount of power."
IWC Schaffhausen renewed its collaboration with Net-a-Porter with the new Da Vinci collection as well.
The masculine models from the Da Vinci collection boast more technical complications compared to the women's line-up.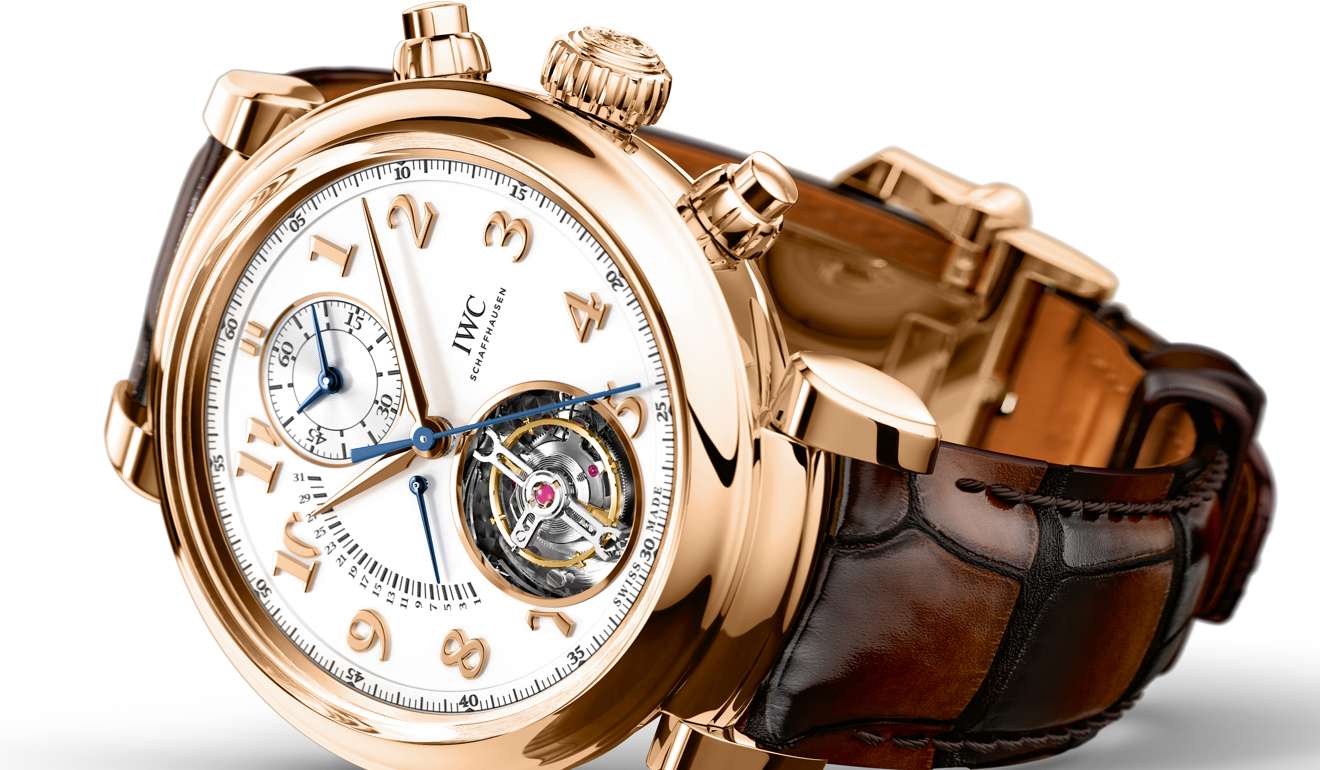 The Tourbillon Retrograde Chronograph, for example, brings together a flying hacking minute tourbillon, chronograph and retrograde date display. The new calibre 89900 features a "hacking" tourbillon that enables the time to be set with down-to-the-second accuracy. Thanks to the updated escapement rendered in diamond-coated silicon which reduces friction, the timepiece comes with a 68-hour power reserve. The 18ct red gold case is an elegant 44mm in diameter, and the 18ct red gold rotor is visible from the sapphire-glass caseback.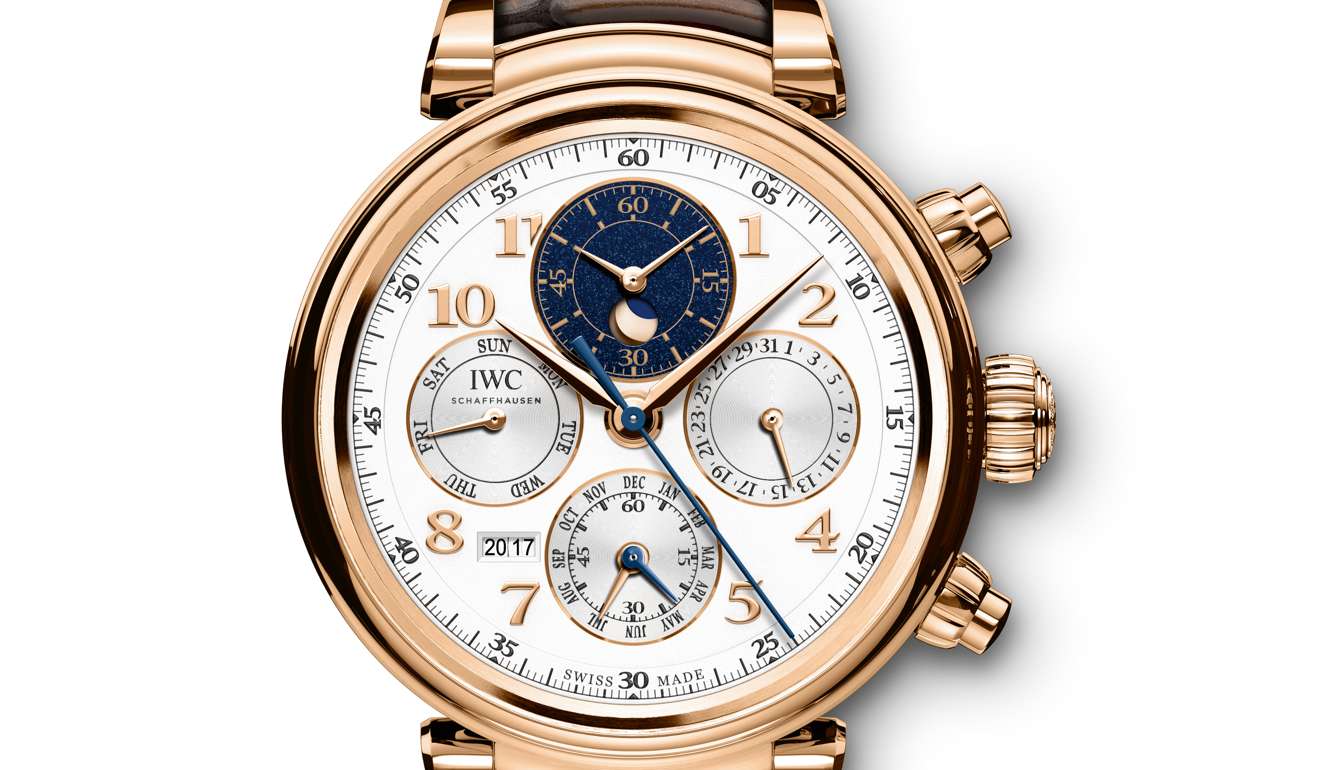 For the first time, IWC combines a chronograph with the perpetual calendar's moon-phase display in a single sub-dial with the launch of the Da Vinci Perpetual Calendar Chronograph running on the house movement 89630. To achieve the harmonious aesthetics on the 43mm diameter dial, both the moon and the shadow of the earth are depicted on a single disc and rotate beneath an aperture in the lower part of the sub-dial. The design was inspired by IWC master watchmaker Kurt Klaus, who has been with the brand for almost 60 years and is the inventor of the house's famous perpetual calendar mechanism.
The modern interpretation features a self-winding movement which comes with a 68-hour power reserve and is available in 18ct red gold with a silver-plated dial, or in stainless steel with a slate-coloured dial. "We are a male's brand and we'll remain a male's brand," says IWC's CEO Georges Kern, who will soon stand down to assume a new role as Richemont Group's head of watchmaking, digital and marketing. "Many women [buy] our watches before as they buy into our brand image but there has been a natural ergonomic limitation [in terms of case size]."
According to Kern, IWC will continue its exploration of the women's segment. Another collection from IWC's existing series – in addition to Da Vinci, Pilot and Portofino – will include women's pieces in the future.