Let's face it: whether we like to admit it or not, it's no easy feat finding ways to impress and surprise our partners. Valentine's Day is without a doubt especially difficult. Chances are you've pulled out all the stops for Christmas and New Year's, so what now? Check out our round-up of Valentine's gifts and experiences which will surely delight you and your love.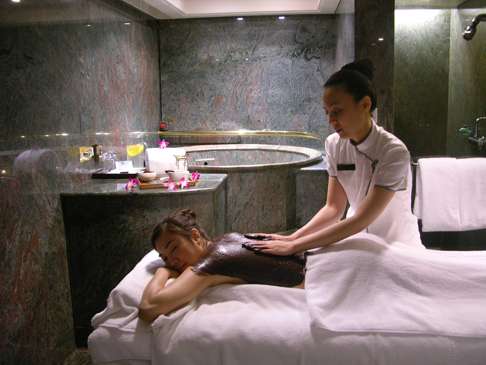 WHO:

The spa-loving couple
WHAT: "Chocolate Restorative I-Spa Journey" at InterContinental Hong Kong
WHY: Chocolate is a staple for all Valentine's Day celebrations. For a twist on this classic aphrodisiac, treat you and your partner to a luxurious, warming and nourishing spa journey where chocolate is the king. A 45-minute Coffee Scrub and Chocolate Wrap starts the treatment and works to stimulate the lymphatic system and rehydrate the skin. Continue with a 75-minute Aroma Golden Bits Massage, infused with ylang ylang, frankincense & patchouli to get your skin ready for a night of celebration. The indulging experience also includes a three-course healthy lunch served poolside for your rest and relaxation.
MORE INFORMATION: hongkong-ic.intercontinental.com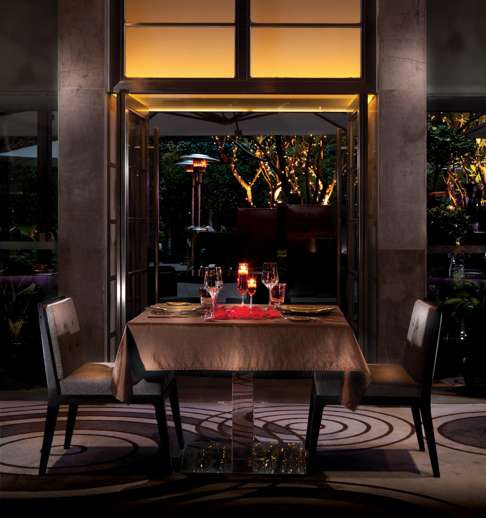 WHO:
The jaded globetrotters
WHAT: "Ignite the Night" Suite Sleepovers at The Mira Hong Kong
WHY: When you and your partner have already visited all the best suites in the world, you might think there is little that can make the experience more special. This Valentine's Day, you can personalise a passion-filled staycation to fulfil your significant other's every wish and desire. You can pick from the "Pure Romance", "Suite Seduction", "Bubbles & Spa" or "Suite Feast" packages. All suites will be tailored to your celebration, and the stay includes a buffet breakfast for two and a bottle of Moët & Chandon Rosé Champagne. You can select either the Couples Suite or upgrade to the hotels' more spacious rooms. We recommend the Spa Suite, which features an in-room private jacuzzi just for you lovebirds.
MORE INFORMATION: www.themirahotel.com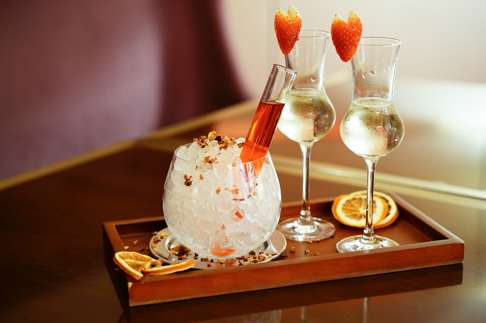 WHO:
The ultimate foodies
WHAT: The "Six Degrees of Love" menu at St. Regis Macao
WHY: Instead of having a run-of-the-mill dinner, why not take your taste buds on a sensory journey which reflects your romantic tale transitioning from strangers to lovers? At The Manor, foodie couples can relive their romantic story with a six-course Valentine's menu featuring dishes cooked under different temperatures. Start the meal with oysters served with a tequila lime granite at 0 degrees Celsius, aptly named "first encounter". Move on to "warmer thoughts" with seared tuna cooked at 38 degrees Celsius, and then embrace your "heated romance" with a slow-cooked egg and purple potato soup at 63 degrees Celsius. Turn the heat up to "hot passion" with a beef short rib with decadent Amedei chocolate and chilli cooked at 85 degrees Celsius. Finally, celebrate your love and the sweetest moment with a duck confit cooked at 100 degrees Celsius. End the delightful dinner with a celebratory cocktail the hotel has created especially for you, made with orange-infused gin and Champagne with a fruity combination of orange, strawberry, peach and apple flavours. Your heart and appetite will be equally filled with warmth and love.
MORE INFORMATION: www.stregismacao.com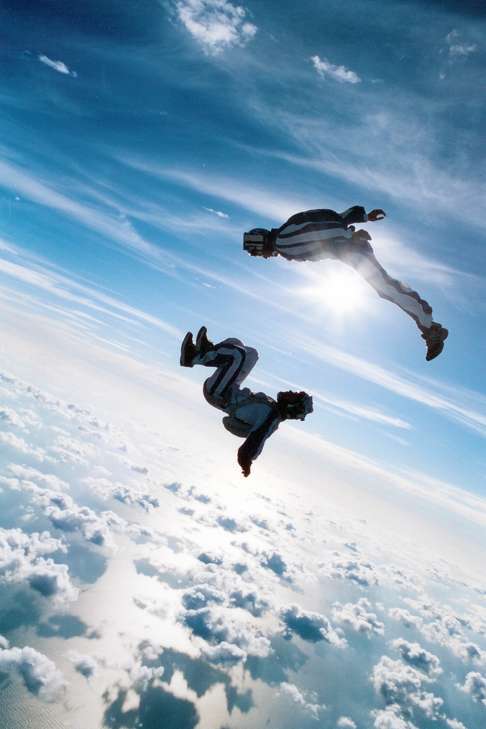 WHO:
The adrenaline-chasing adventurers
WHAT: Skydive Safari in Namibia
WHY: If you and your partner are thrill-seekers at heart and prefer blood-pumping activities to the traditional flowers, candles and dinner trifecta, this is the perfect choice for you. The Swakopmund Skydiving Club in Swakopmund, Namibia, offers tailor-made skydiving safaris in the heart of Namibia Damaraland. Get your heart racing as you descend from the sky into, or very near, Unesco World Heritage Sites, then warm your heart as you get up close and personal to hundreds of animals native to Namibia. Accommodation offers include bed and breakfast lodging or luxury camping. Unfortunately, the company caters to a group of four minimum so it won't be an entirely private and personal trip, but go for the extra touch of romanticism – hey, it's Valentine's Day after all. Most jumps take place at sunrise or just before sunset. Picture perfect.
MORE INFORMATION: www.skydiveswakopmund.com
Want your special someone to plan the perfect Valentine's Day? Our quiz will help you find inspiration and drop hints on Facebook: