Martín Auzmendi, former bartender, prolific cocktail writer and organiser of Buenos Aires Cocktail Week, looks as if he has a bad taste in his mouth.
"It seems like every journalist around the world is saying, 'I want to make an article about the secret speakeasy bars of Buenos Aires'," he complains.
He understands the attraction of the illicit drinking dens of the American Prohibition Era and their modern incarnations. There's always a story to tell, no obvious entrance and an appealing mock secrecy. But Auzmendi's been to speakeasies from New York to Taiwan, and heard the same jazz, seen the same photos of jazz musicians and drunk the same cocktails.
"But we're in Buenos Aires," he says. "And we have our own stories to tell."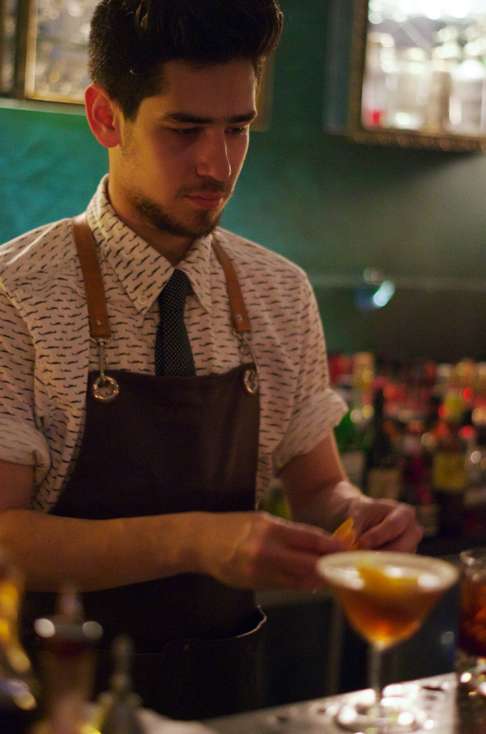 The city has a long tradition of inventing hit cocktails with classic ingredients, and a modern inventiveness with local ingredients that result in small symphonies for the mouth.
We begin in oak-lined Los Galgos, on a busy corner site near Avenida Corrientes, once the centre of Buenos Aires' nightlife. Los Galgos is officially a bar notable, which is the cocktail equivalent of heritage listing, and which opened in 1930. Now authentically restored by Julián Diaz and partner, the refurbishment of the bar is part of a widespread revival of tradition.
"The cocktail movement started in Buenos Aires 100 years ago," Auzmendi says. "Some bartenders from the United States came here during Prohibition to open bars. Like New York, Buenos Aires is a port and you have a lot of immigrants, so it's a city with this idea of mixture. A big city with strong cultures."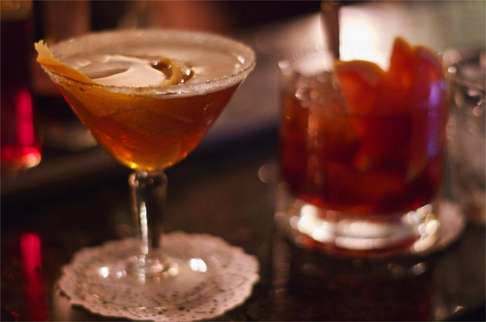 A taste for simple drinks made with vermouth or fernet had already been imported by French and Italians, but the new bartenders began to train locals in the art of mixing more complicated concoctions. And it wasn't long before Porteños, as the people of Buenos Aires are called, were turning the tables.
Jet-setting lifestyle of Hong Kong's elite drives desire for off-the-menu cocktail creations
Superstar bartender Salvatore "Pichin" Policastro won the 1954 World Bartender Championship with a cocktail of his own creation, called El Pato.
His prizewinner is a no-nonsense Porteño classic in the manner of the times, uncompromisingly devoid of anything but alcohol, and made with ingredients reflecting Argentina's multicultural origins – London Dry gin, Campari Rosso, Cinzano Dry, Cointreau and kirsch, in proportions that allow each element to make its impression on the palate.
"It speaks of what we can do as Argentinian bartenders," Diaz says. "In recent years we remembered our traditions and this kind of cocktail – very strong, very sophisticated."
He brings out accompaniments including beans, egg, fried potatoes and ham in an kind of deconstructed tortilla, and artichoke pie – traditional Argentinian comfort food from the bar's only modernised element, its kitchen.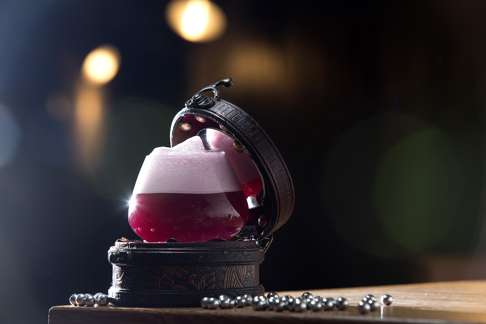 But revivals aren't the only story. We take a short taxi ride to the wealthy Retiro district, a place of broad boulevards, dignified architecture, embassies and five-star hotels.
In an old French-style mansion, an elegant stone staircase spirals up to a high-ceilinged bar lined with backlit bottles, and its wooden twin continues to a third level where the bustle of the bar below throbs up through a glass skylight and tables line an outdoor balcony.
This is Shout Brasas & Drinks, where co-owner Sebastián Maggi is equally sober about cocktails.
He brings a jug of of luminescent orange liquid, a lemonade whose ingredients include gin, pomelo, grapefruit, and a syrup and which takes a week to prepare.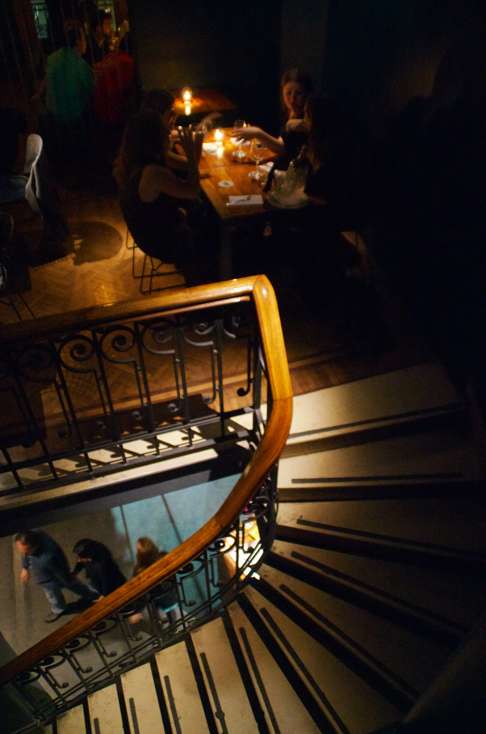 "We basically make a different perfume essence, and we add tiny drops to the syrup we call oriental refresh with all the spices and herbs and citric parts like ginger, lemon grass and lime peel. It's not strong – 3oz of alcohol in a litre, like a cocktail or a cocktail-and-a-half."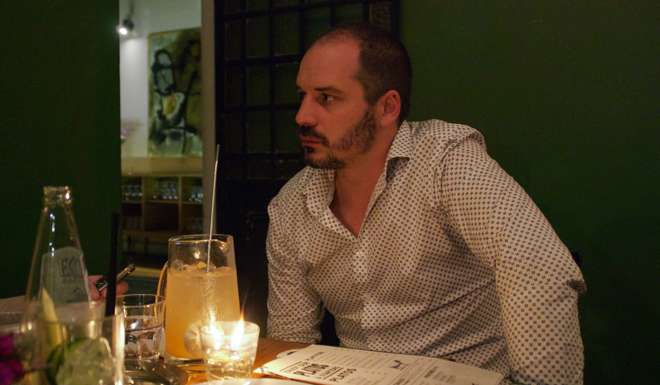 A gourd-shaped pot with a metal straw looks like the standard presentation of the popular South American yerba mate herbal drink, but in this case is the bar's widely-copied invention of a chilled mix of green tea, a local herb called huacatay, lemon verbena, Bombay Sapphire gin, lemonade, grapefruit juice, soda and syrup. It's herb garden for the mouth, and fabulously refreshing, right down to its name: Bullshitter.
But we're in Buenos Aires. And we have our own stories to tell
In recent years, necessity has been if not the mother of all this invention, at least its babysitter. Argentina's economic woes have restricted supplies of some foreign ingredients. Turning to local spirits, fruits, herbs and other ingredients makes economic sense.
"Big companies like Martini and Cinzano now make vermouth here with Argentinian wine and herbs brought from Italy," Auzmendi says. "The same with Fernet Branca." This makes vermouth comparatively cheap here, and aperitifs take about 75 per cent of the spirits market.
"Some of the first bars were in restaurants," Auzmendi adds. "So food, cocktails and wine developed together."
Hendrik and Kamiel Buysse of Blend use fermented ingredients in their cocktails
We share a feast of small plates: brioche with pâté, quesadilla, lamb empanadas, meatballs and more. "We have the atmosphere of a bar, but we have the kitchen of a restaurant," Diaz says. You rarely hear "the kitchen's closed" in Buenos Aires bars, and many can deliver full meals until the small hours of the morning.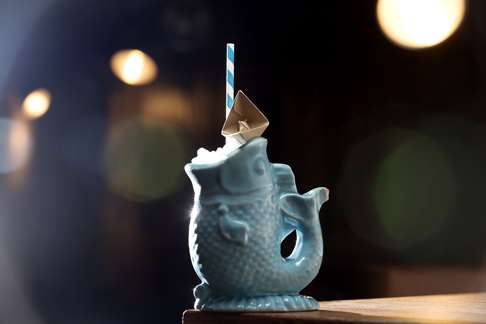 Legendary Japanese mixologist Hidetsugu Ueno opens Bar de Luxe in Hong Kong
Diaz admits to being antispeakeasy, although interested in what they are doing, so Auzmendi relents, and we take a short walk over to perhaps the most famous Buenos Aires speakeasy of all, Florería Atlántico, set in an aristocratic curved frontage reminiscent of London's Regent Street.
This at first seems to be an expensive florist, although the racks of wine along the wall are incongruous, as are the bottles of own-label gin. All is calm, at least until what appears to be the heavy door of a walk-in fridge is swung back, revealing steps down to a packed and noisy cellar bar.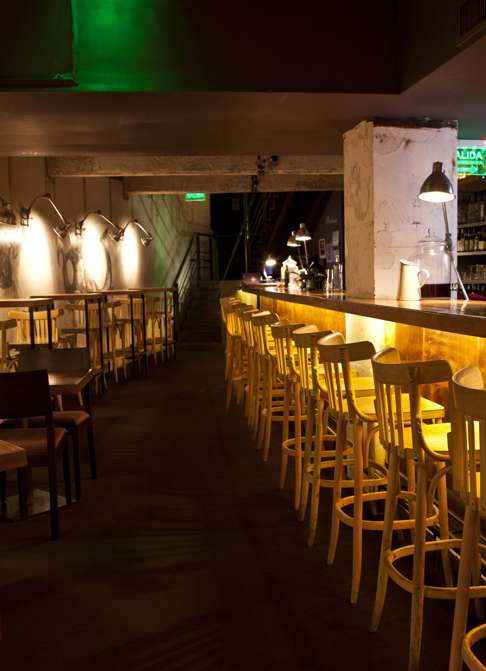 "We made our flower shop with a winery because we needed some space for the wines," manager Sebastián Atienza says, "and because we wanted to make something beautiful for the neighbours."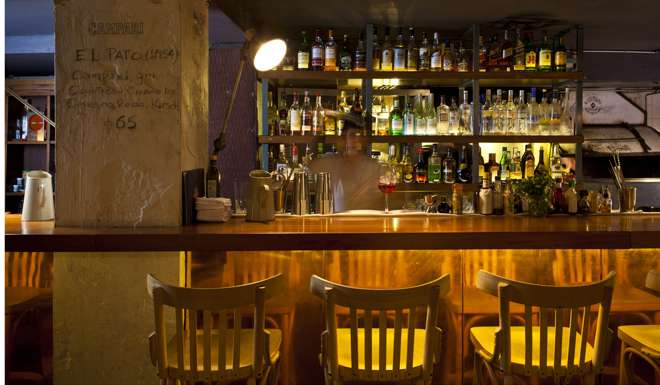 Buenos Aires was a major port where immigrants landed and never left again, their cultures settling and merging, he says, so the food and drink menus here are a mix of Italian, Spanish, Polish and French items.
An intense negroni the colour of dried blood and made with the house gin, involving mate, coriander, and grapefruit peel, is prettily presented in a little flask with a stopper.
The night is still young – last orders is typically 3.30am. But Auzmendi has already told his story, and Buenos Aires is one of the world's cocktail capitals.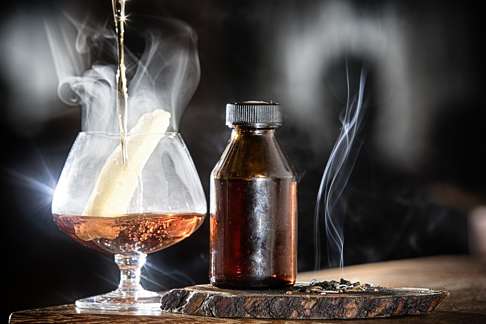 Where to get a drink in Buenos Aires
For real period atmosphere and matching cocktails, Los Galgos is hard to beat, but visit 878 Bar at Thames 878, where simple, powerful, classic cocktails are served in a larger more comfortable space.
At Doppelgängerin the ancient San Telmo district, the classics are given a new twist by a thoughtful 21-year-old bartender in a way that makes it one of cocktail expert Martín Auzmendi's favourite venues.
Verne Clubin Avenida Medrano has the discretion of a speakeasy without being one, a palm-lined courtyard, and, like Shout, a recent history of inventing successful cocktails, such as the Cynar Julep based on the Italian bitter liqueur, now found in almost every bar.
For those wanting to succumb to the fun of the speakeasy, a trip to Florería Atlántico at Arroyo 872 should be matched with one to Victoria Brown at Costa Rica 4827, where a large, sofa-lined bar served by talented bartenders hides behind a swinging wall at the rear of a cafe.
Try the pungently smokey From Cuba with Love. To get in, tell them we sent you.
Want more articles like this? Follow STYLE on Facebook