Aurora Expeditions of Australia is working on the industry's first purpose-built expedition ship which promises easier access and greater comfort for small group expeditions to the Arctic and Antarctica.
The ship is the first expedition cruise to use the patented Ulstein X-BOW technology. According to the company, while a traditional bow ship rises on the waves and then drops onto the water surface, an X-BOW ship continues on course more smoothly and maintains its speed because it is less subject to the vertical motions induced by the waves; and because the ship uses less fuel to get through the waves, it also improves fuel efficiency and reduces emissions.
Robert Halfpenny, managing director of Aurora Expeditions, says an X-BOW ship has the ability to pierce through waves with much greater stability, making open sea journeys – like Antarctica's Drake Passage – more pleasant for passengers than what is currently available from other small ships on the market.
Jointly created with SunStone Ships of the US, the 104-metre vessel is built to the latest polar code specifications, offering high safety levels and environmental protection for operations not only in the high latitudes but across the planet.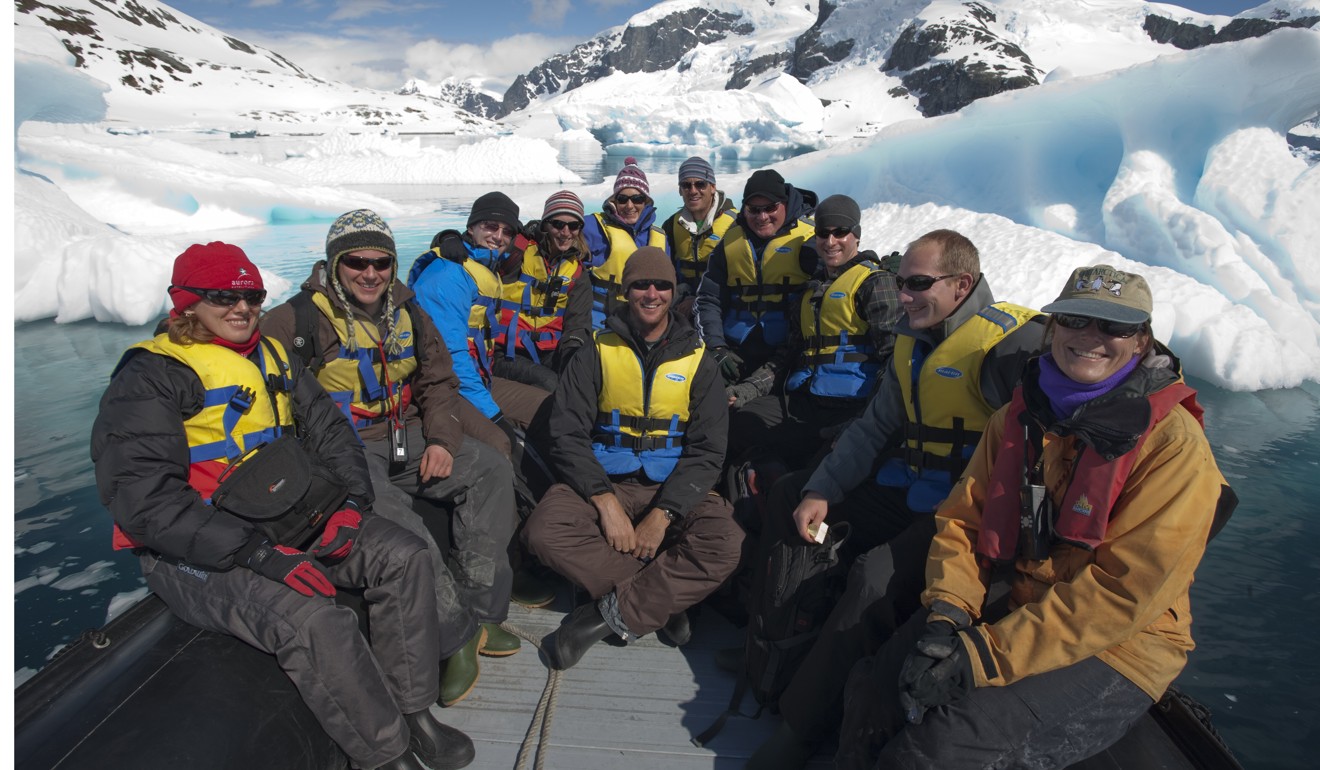 Halfpenny says while the cruising industry is focused on six-star luxury and on-board activities to attract passengers, his company believes that its destinations are best experienced in small groups and as close as possible to the heart of nature.
"In the polar regions, we will have the ability to reduce passenger numbers, so we can continue to visit existing landings sites as well as explore new areas where strict regulations enforce no more than 100 people ashore at any one time," he adds.
Ice-breaking superyachts make more Polar exploration possible
The ship also features a custom-designed platform to cater for additional numbers of kayakers and divers, and a mud room for easier preparation for climbers and skiers. It is equipped with small inflatable Zodiac crafts to carry passengers between the ship and the shore, with a dedicated sea-level Zodiac loading platform for quick and easy boarding. Other facilities include private bathrooms, cabin balconies, a 180-degree indoor observation deck, gymnasium, sauna and spa, and outdoor viewing areas.
The yet-to-be-named ship will be delivered in time for the 2019/2020 Antarctic season (November to March). Itineraries for the new ship are expected to be released later this year.
For luxury travellers, Antarctica is about as exclusive as it gets