Railway operators Tokyu Corp. and Izukyu Corp. on Friday began operating a luxury train service between Yokohama and the south of the Izu Peninsula – a popular hot spring resort area.
The first train of "The Royal Express" left Yokohama Station for Shimoda near the southern tip of the peninsula, on a roughly three-hour trip offering scenic coastal views along the Pacific Ocean for much of the way.
The eight-car train seating up to 100 passengers is the newest of the luxury services launched in recent years by Japanese railway companies.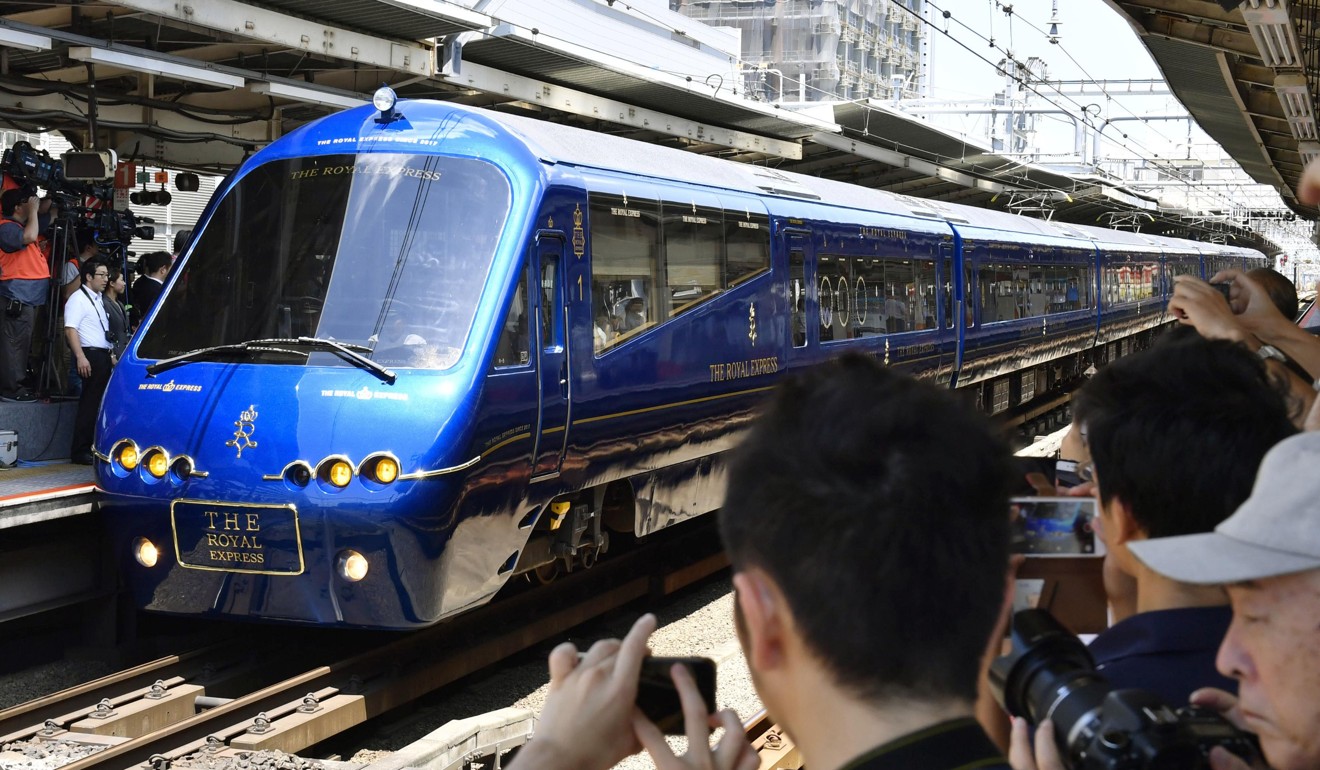 Easily identifiable by the gold line running along the side of each royal-blue painted car, the train includes a dining car, a multipurpose car where a wedding ceremony or exhibition can be held, and a car containing a ball pool and library for children.
Inside Japan's new luxury sleeper train, which boasts only 17 suites
Various travel packages using the irregularly operated train are on offer, with the most expensive priced at 200,000 yen for a round trip coupled with a one-night stay in a hotel suite with open-air hot spring bath.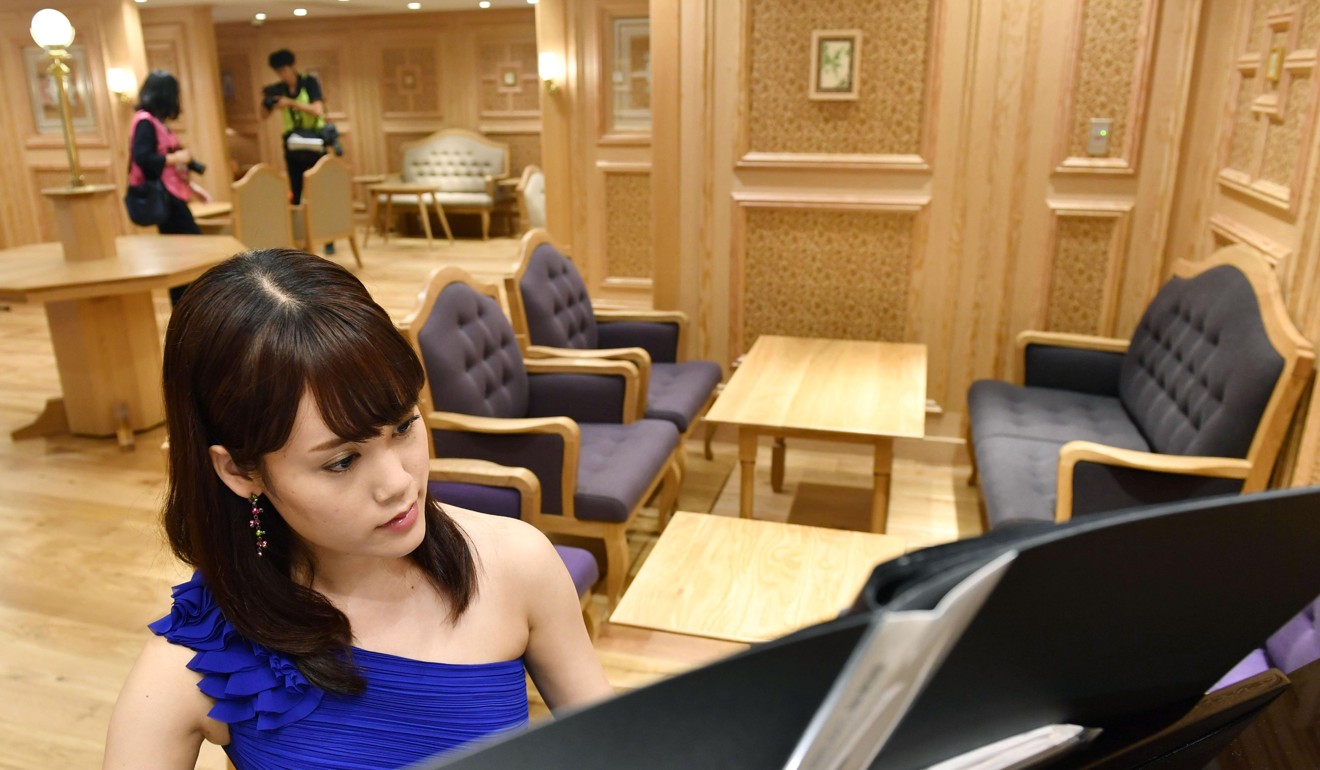 Some round-trip plans also include a mini-tour of Ito, a major sightseeing spot located about halfway down the east coast of the Izu Peninsula.
Japan's new luxury express train may be the best way to see Kyoto and Osaka
Shimoda, the southern terminus, is where Commodore Matthew Perry and U.S. warships he commanded arrived in 1853, demanding Japan end over 200 years of isolation and open itself to foreign trade.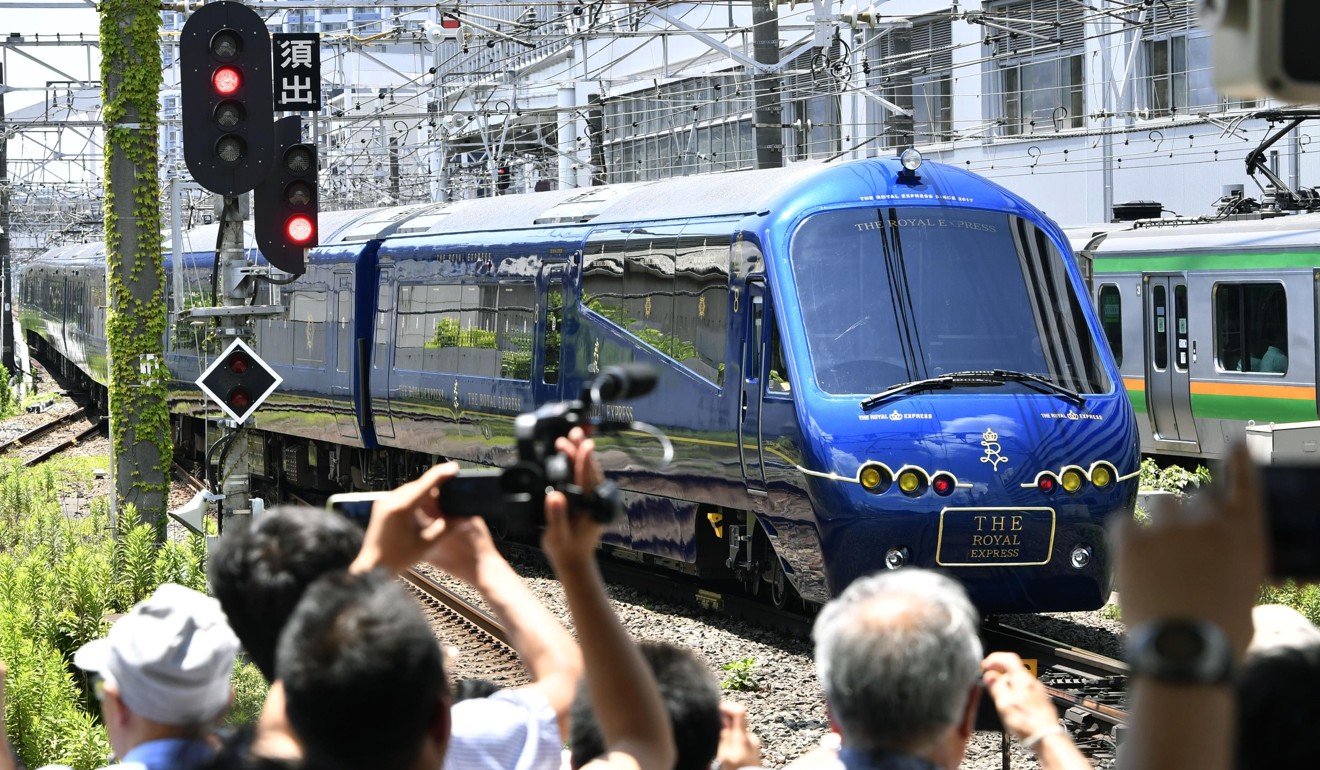 "Izu is a wonderful place with beautiful nature and hopefully this train will cheer up the communities located along the railroads where it's running," industrial designer Eiji Mitooka said in a speech at the inaugural departure ceremony.
Japan's new luxury sleeper train is the ultimate travel experience
Mitooka, who played a leading role in designing the train, also worked on the Japan Railway group's luxury sleeper train in operation since 2013 in southwestern Kyushu.