Air travel classes are well defined today, but it did not start out that way.
Flying was something only the privileged few could afford, and there was only one cabin. In the 1930s, when travellers flew on the twin-engine Douglas DC-3, every one of them expected to be able to sleep on a flat bed.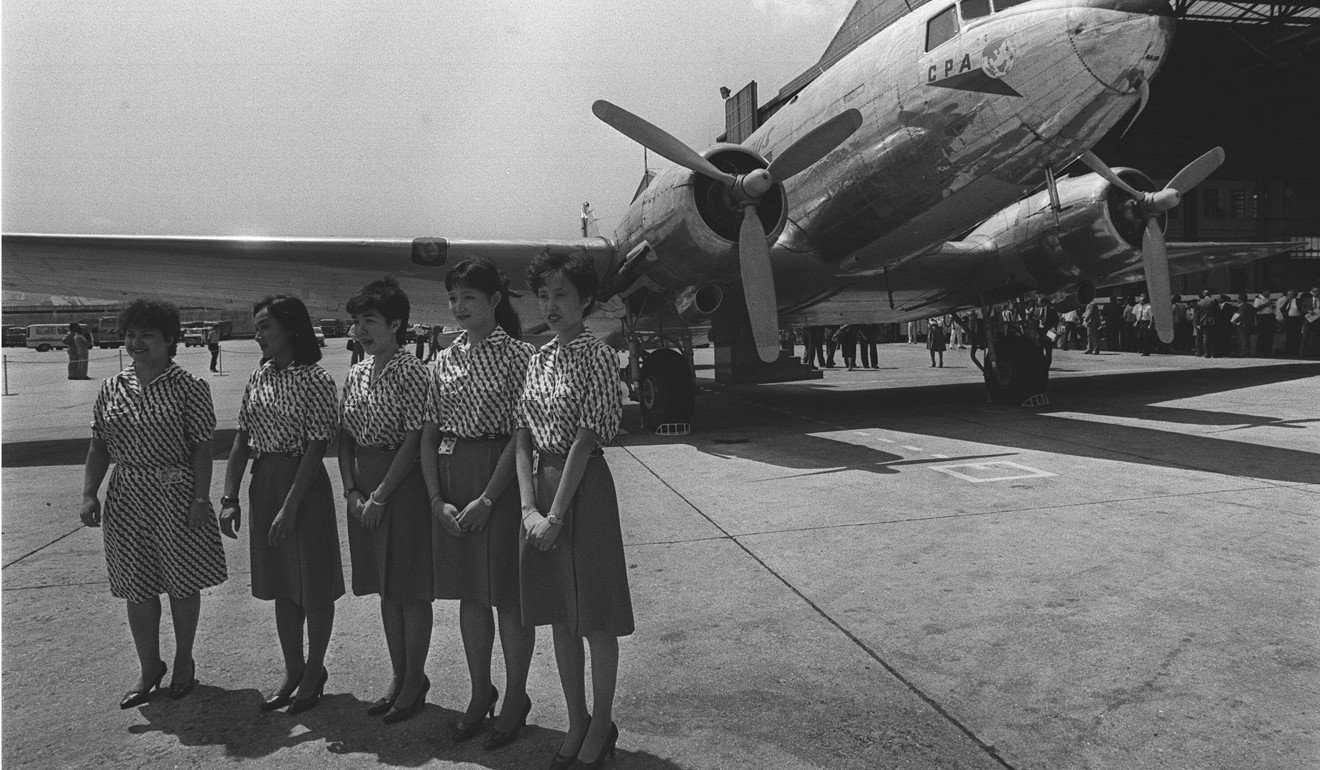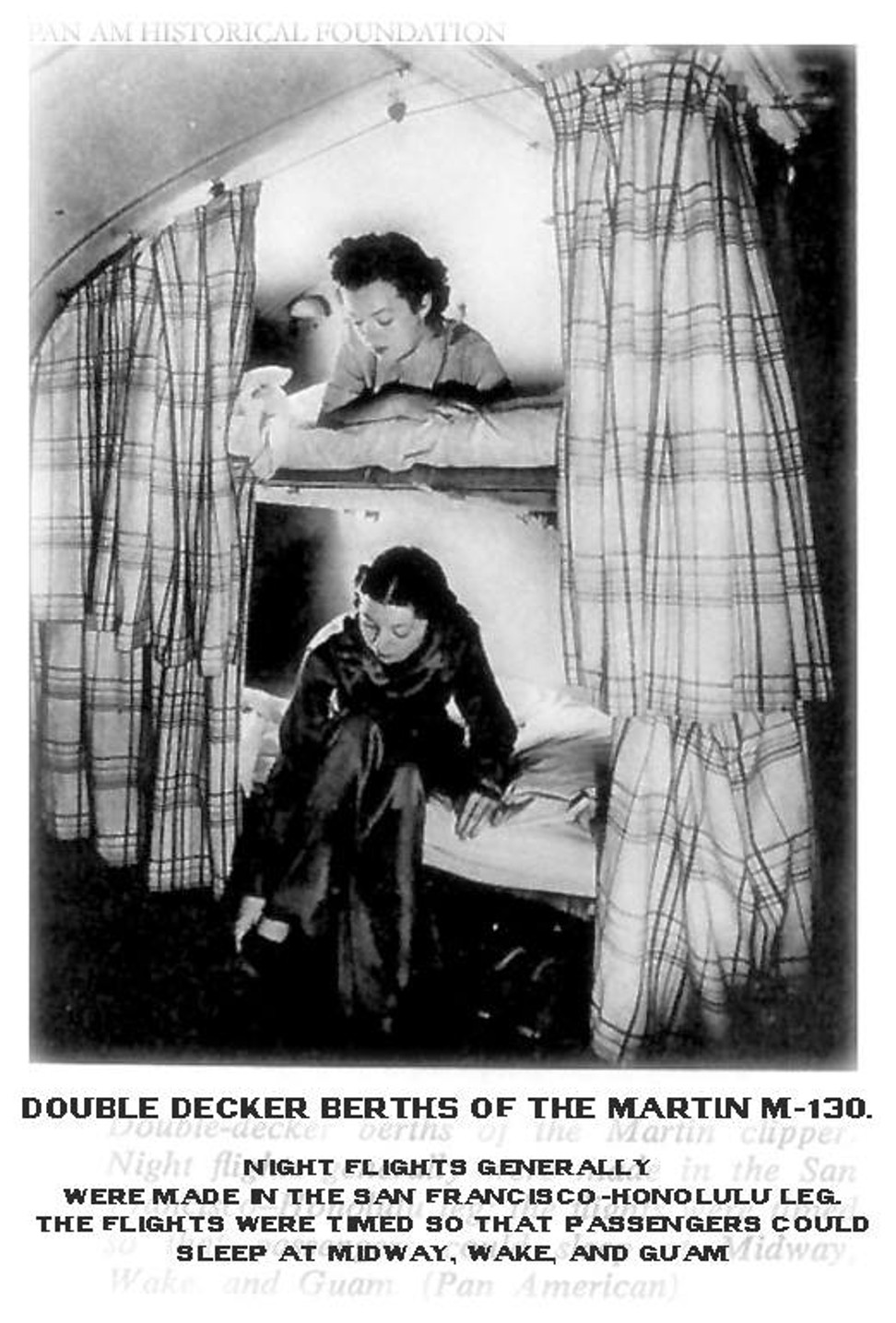 After the second world war, many military aircraft models were redesigned as commercial planes, and in the 1950s Boeing 377 Stratocruiser set a new standard for luxurious air travel with its extra-wide passenger cabin and gold-appointed dressing rooms, lower deck beverage lounge, and hot meals for up to 100 prepared in the galley. The 28 upper-and-lower bunk units allowed for a restful journey.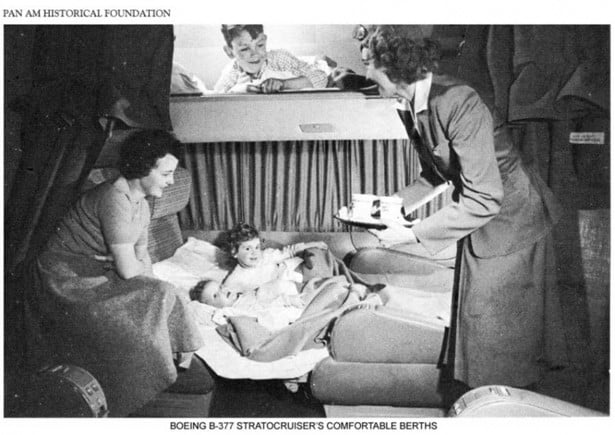 As airlines began to seek higher yields, cheaper fares were introduced in the 1940s, separating passengers into haves and have-nots. Some airlines went as far as offering four classes – deluxe (upper first class), first, tourist and economy – but a two-class configuration still dominated the skies.
The Boeing 707 and Douglas DC-8, popular models from the late '50s through to the '70s, ushered in cabin layouts that today's aircraft still tend to follow. More than 200 people could fly at the same time. First-class passengers, despite no longer sleeping on a flat bed, enjoyed much more space and more comfortable seats.
When Pan Am, the leader in commercial aviation for much of the 20th century, launched the Boeing 747, it offered a well-appointed premium lounge on the upper deck that would not be viable today.
As the world changed, demand emerged to give birth to what would later become known as "business class". The debate remains as to which airline first introduced it. Some believe British Airways' "Club Class" introduced in October 1978 was the pioneer while Qantas claims to have launched the world's first actual Business Class in 1979.
Peek inside the luxury Boeing tailored for the world's richest
The concept took off, and business-class products were continually refined. To give first-class passengers their money's worth, Air France and British Airways introduced fully flat seats in their top cabins in the mid-1990s. But faced with greater competition, especially from Virgin Atlantic, the British flag carrier began making flat beds available in the business cabin.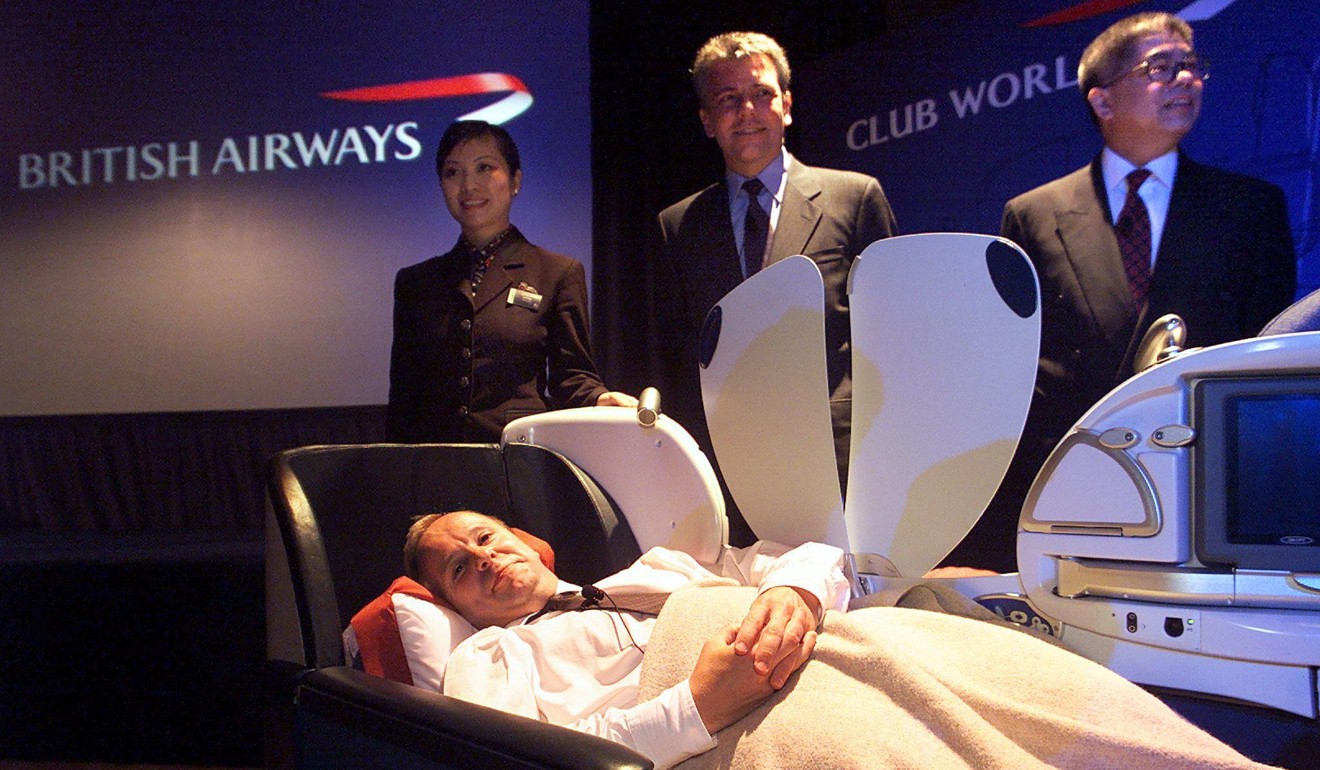 Major airlines around the world followed and, when topped with restaurant-style dining, the business-class experience looked remarkably similar to that in first class.
Although Jet Airways briefly set a new standard for first class with in-flight "suites" in 2007, business-class "pods" soon proliferated and again challenged the justification for the existence of first class.
The future of business class includes personalisation, tech and privacy
Qatar Airways' CEO Akbar al-Baker has for years vowed to make his airline's business class so luxurious there would no need for first class anymore. To this end, the airline unveiled its QSuite in March.
The most innovative aspect of this is how up to four suites can be combined to form semi-private space for a group to socialise. Couples can turn two units into a fully flat double bed. The media panel with USB, HDMI and NFC capabilities can turn two suites into a mini-office.
QSuite is available on the Doha-London Heathrow route, and it will soon land in Paris. For Asia, the newest super-business-class product it can expect to enjoy soon will fly in from the US. Delta Airways, the first American airline to receive the A350, will introduce its Delta One Suite on the Detroit-Tokyo Narita route on October 30, with Incheon (November) and Beijing (January 2018) to follow. The airline claims it will be the first all-suite business class on commercial flights.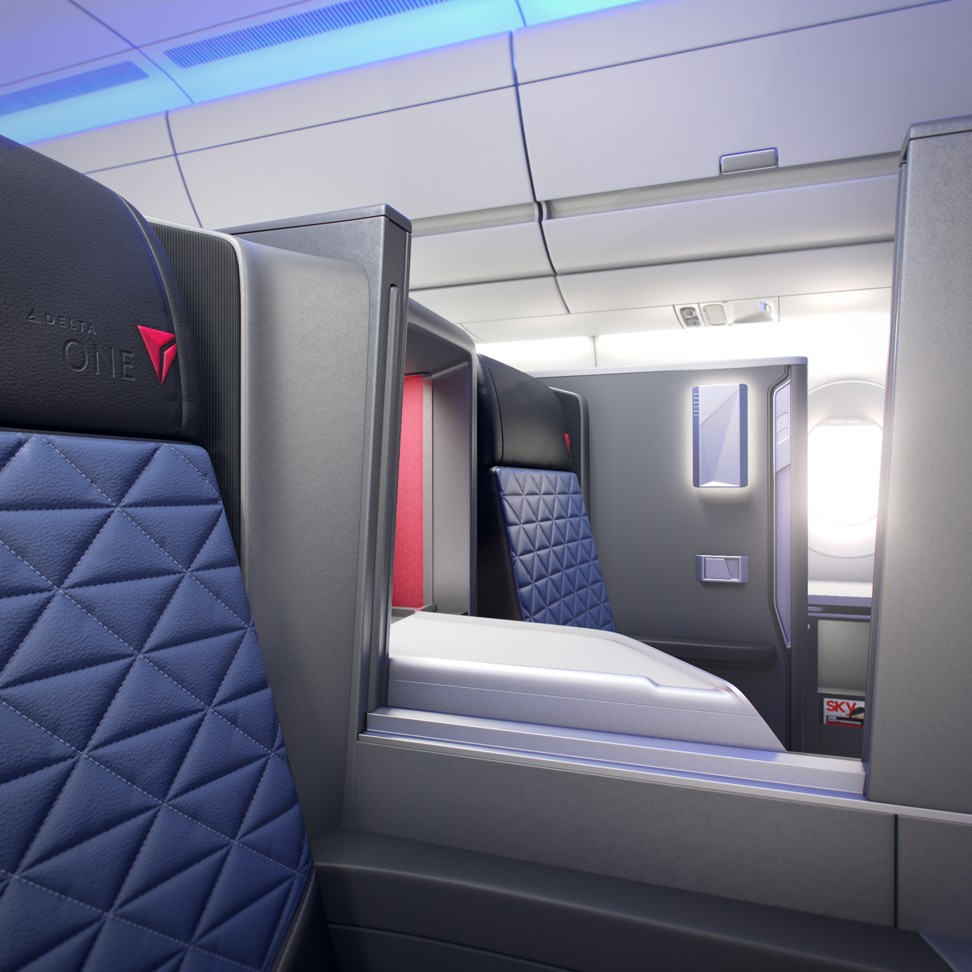 The premium version of its Delta One business-class seats, the suite is noted for its full-height door for optimal privacy. The adjoining centre suites can open up to one another or be separated by a sliding privacy divider. Inside the suite, there is customisable ambient lighting; dedicated stowage compartments for shoes, headphones and laptops; memory foam-enhanced comfort cushion; and an 18-inch high-definition TV monitor paired with noise-cancelling LSTN headphones.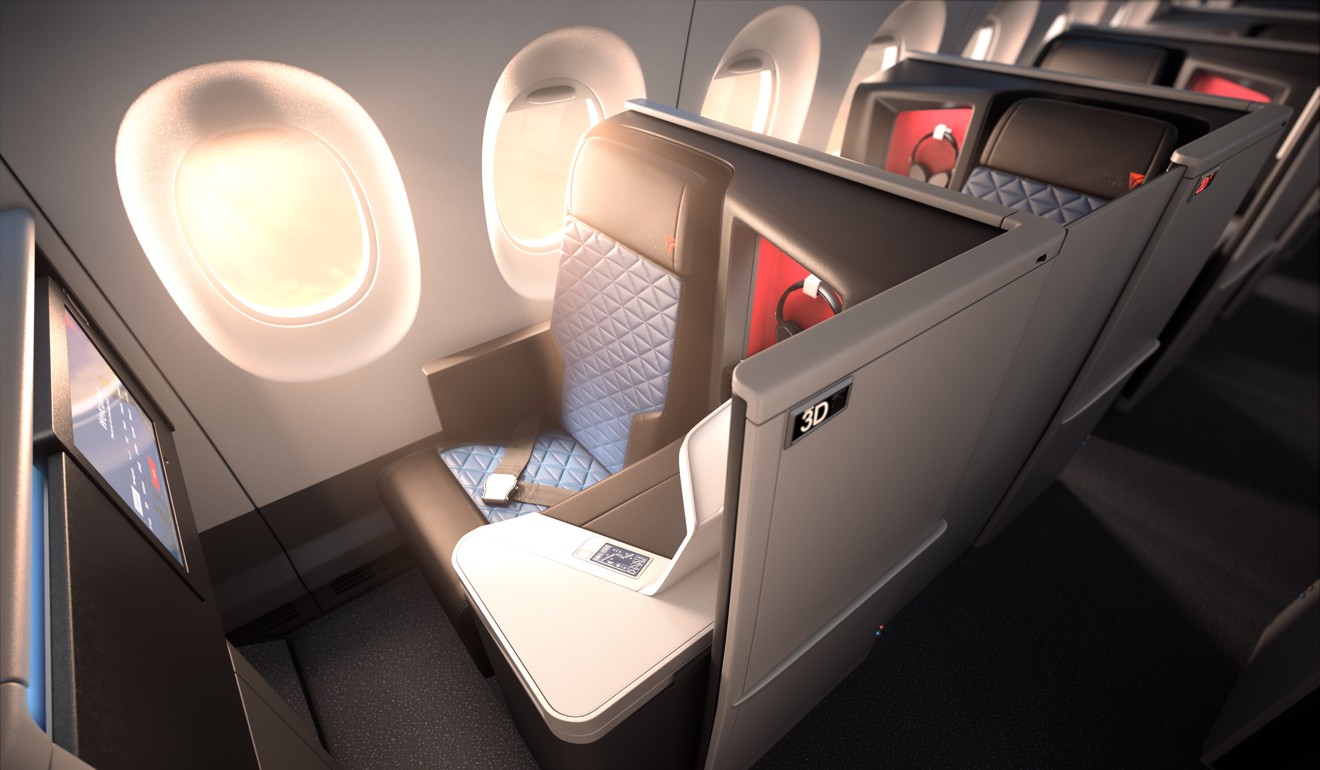 The upgraded on board lounge of Emirates' Airbus A380 took to the skies last month.
Emirates' inflight cocktail bar and lounge take to the skies
It is a good deal for business-class passengers as they share this facility with their first-class counterparts. The in-flight spa is still limited to 14 passengers paying top price.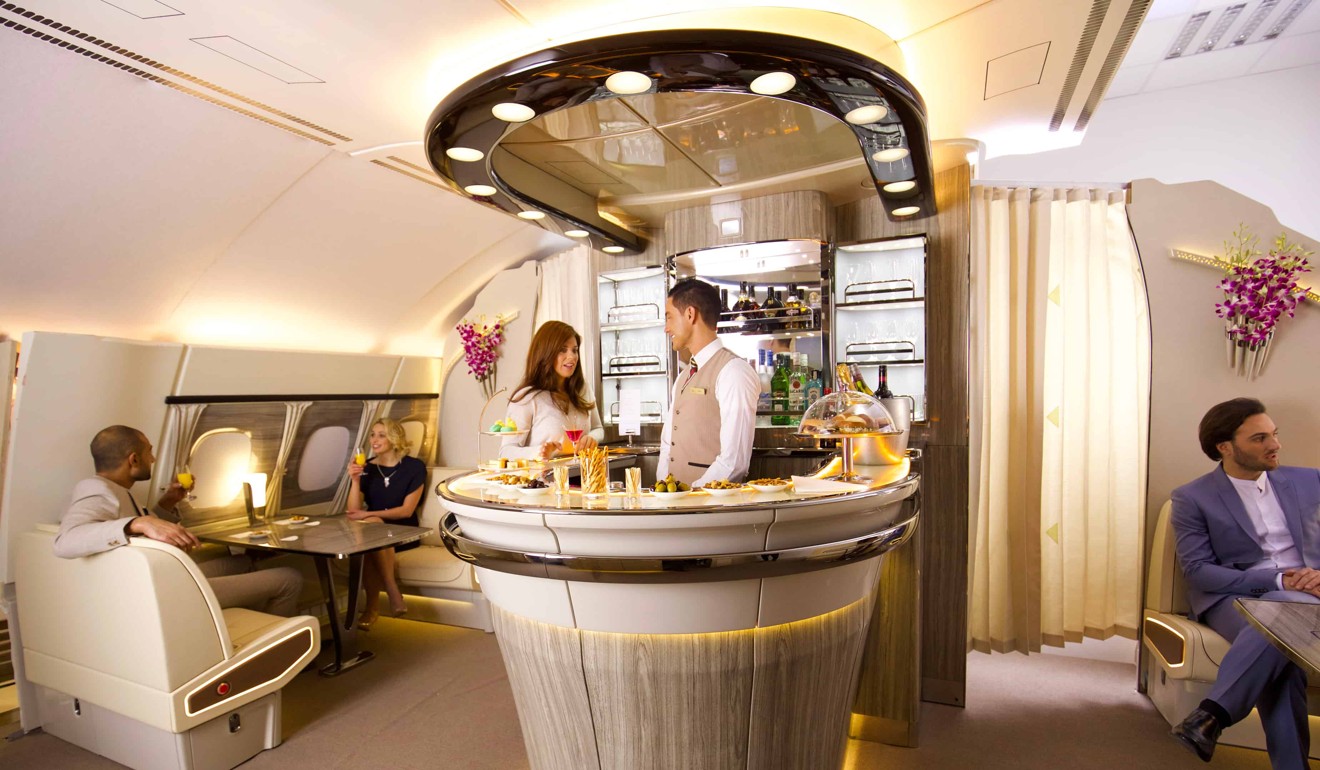 Emirates' in-flight shower experience is not the only premium airline privilege that remains definitively first class. Etihad Airways' most decadent first-class product – The Residence – is still the only three-room suite on commercial flights since it was launched in 2015. On the ground, only first-class ticket holders get to enjoy limousine pick-up on the tarmac, VIP table service, direct boarding from the lounge and complimentary spa treatments.
The line is definitely blurring. One after one, airlines reveal new configurations with smaller first-class capacities but more attractive business-class seats. It remains to be seen how far the business envelope can be pushed.