Kyushu Railway Co. on Tuesday resumed its "Seven Stars in Kyushu" luxury train service on a new route after heavy rains that struck Japan's southwestern main island in July forced it to avoid some of the worst-affected areas.
In its first run in two months, the train left Hakata Station in Fukuoka for a four-day trip around Kyushu. The train's return to the tracks was made possible following the completion of routine maintenance work.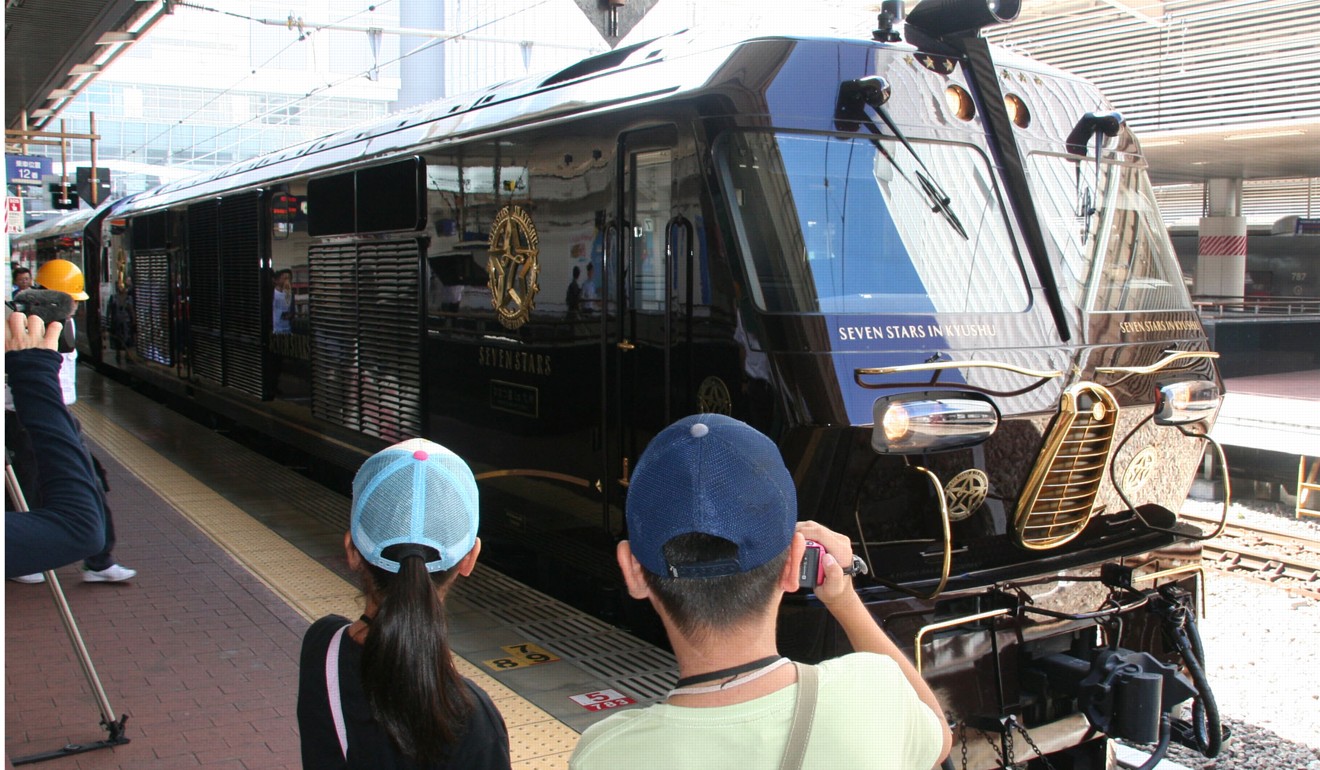 The operator, known as JR Kyushu, had to alter the train's route after flooding and mudslides struck the region, washing away a railway bridge in the city of Hita. The damage forced the Seven Stars service to forgo stopping at the nearby hot spring resort of Yufuin on this journey.
Japan's new luxury sleeper train is the ultimate travel experience
Instead, the train is now operating on a route that includes a stop at Beppu, another famous spa site in Oita Prefecture, in addition to passing through such cities as Miyazaki and Kagoshima.
Inside Japan's new luxury sleeper train, which boasts only 17 suites
Featuring luxury sleeping and dining cars designed for multiple-day trips, the Seven Stars has been in operation since October 2013 on an irregular basis. Its shorter, two-day service will resume on Saturday.