These days, nothing is off the table when it comes to what can be put on a cruise ship and floated out at sea.
Just ask Miami-based Norwegian Cruise Line, which recently revealed the latest in cruise ship innovation for its upcoming vessel, the Norwegian Bliss. Call it "Pimp My Ride: Cruise Ship Edition".
The star feature of the 4,000-passenger ship will be a 1,000-foot long, two-level open-air race car track that will zoom riders across the ship's upper decks. The go-karts accelerate up to 30 miles (48 km) per hour, but also offer four speed settings for those who want to cruise a little slower — and a turbo boost for riders who want to go full "fast and the furious".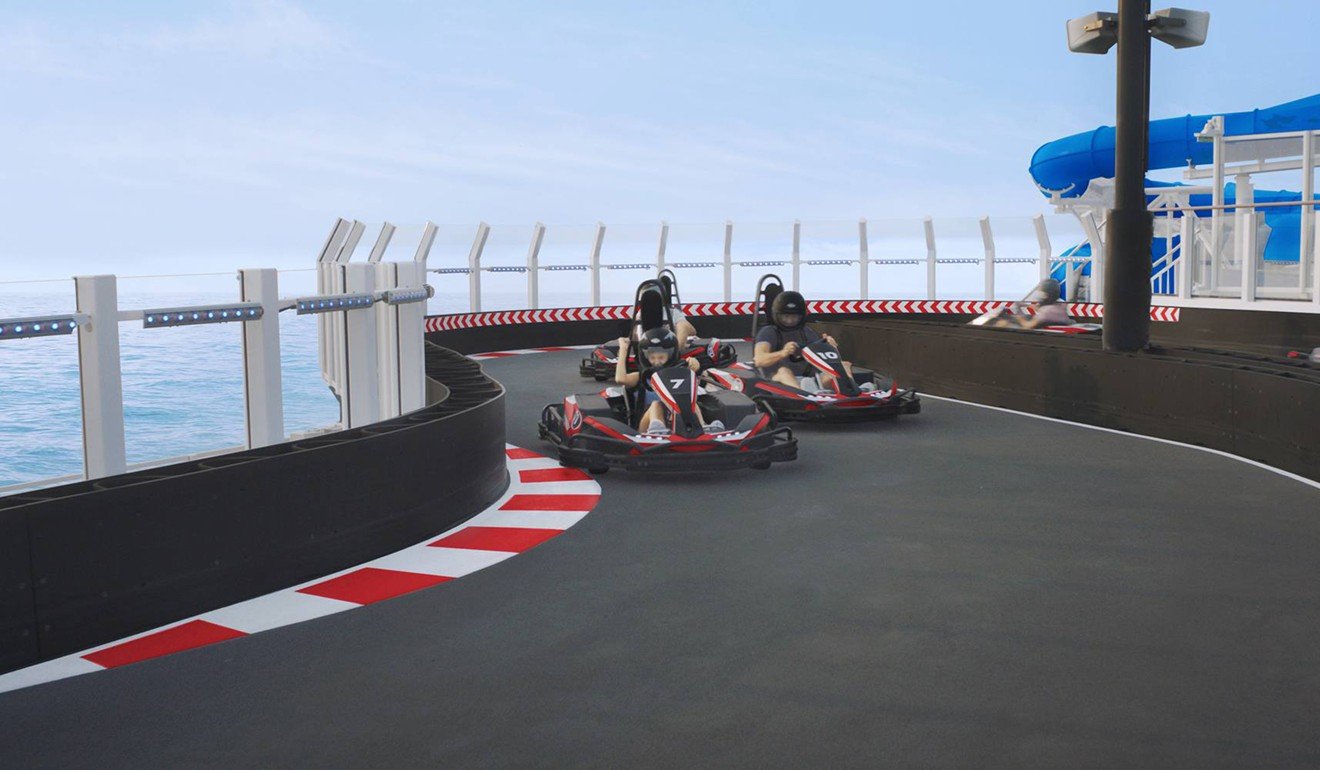 The track will be similar — but much longer — than the one Norwegian already put on its latest ship, the Norwegian Joy, which sails out of China. The go-karts will also be electric and silent, so as not to add a NASCAR soundtrack to the cruising experience, but with race car engine sounds piped through the speakers on the cars' headrests.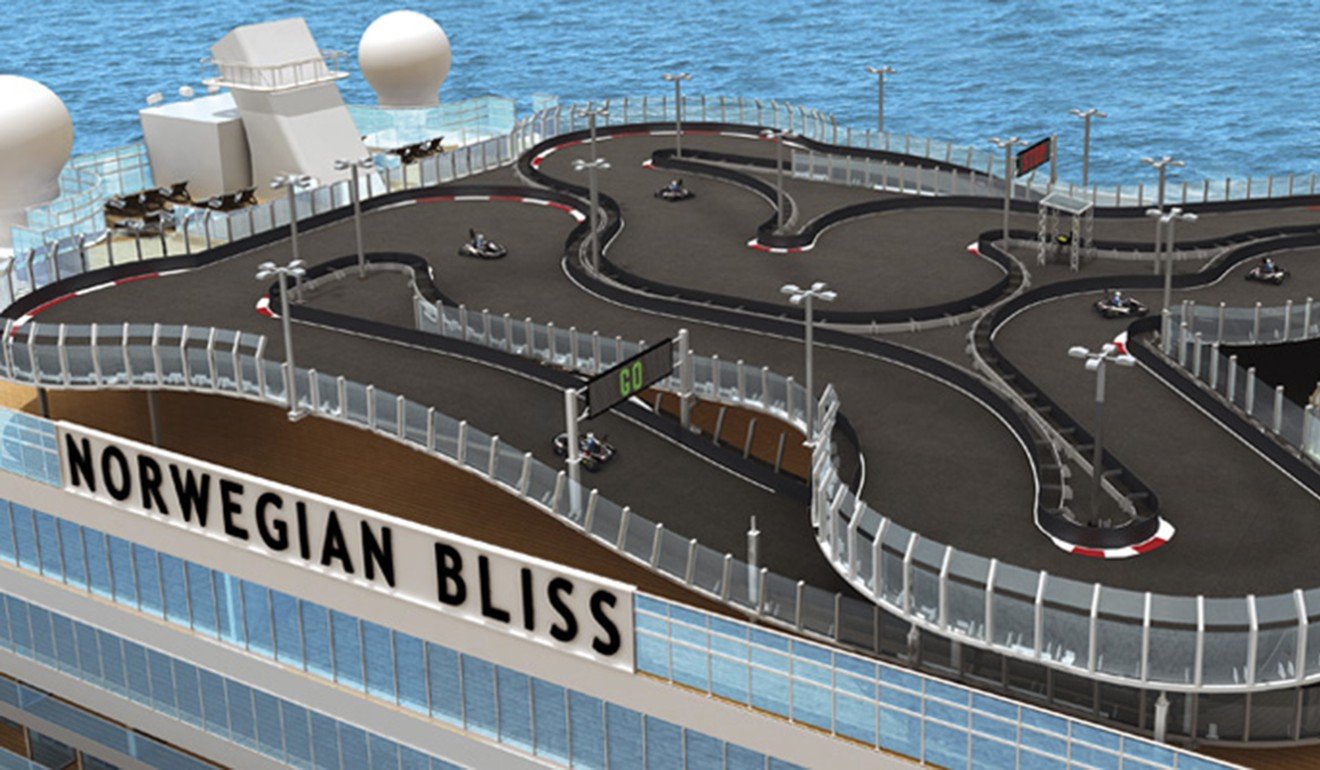 Ferrari builds world's first racetrack on a cruise ship for China
Norwegian Bliss will sail its debut season in the summer of 2018 to Alaska and Canada from Seattle. Travellers will get a chance to try out the track and Bliss' other features beginning November 2018 on seven-day Caribbean sailings from PortMiami with stops in St. Thomas, US Virgin Islands; Tortola, British Virgin Islands and Nassau, Bahamas.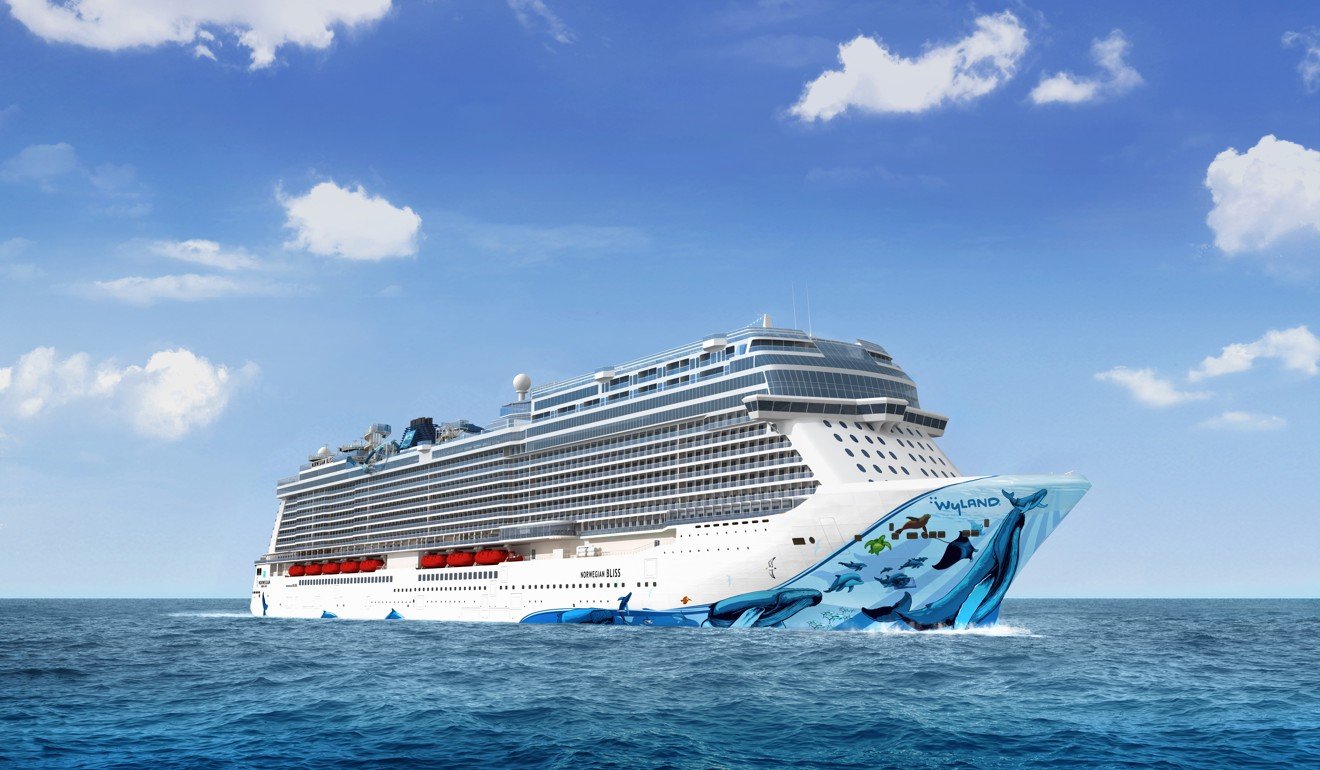 Rounding out Norwegian Bliss' roster of adrenaline-pumping activities is an outdoor laser tag course on its top deck themed to look like an abandoned space station, a free fall water slide that extends over the side of the ship and then to the deck below, and tandem racing slides with inner tubes. While the water slides are included in the price of the cruise ticket, guests have to pay an extra fee to race go-karts or play laser tag. Norwegian has not yet disclosed price points for either activity.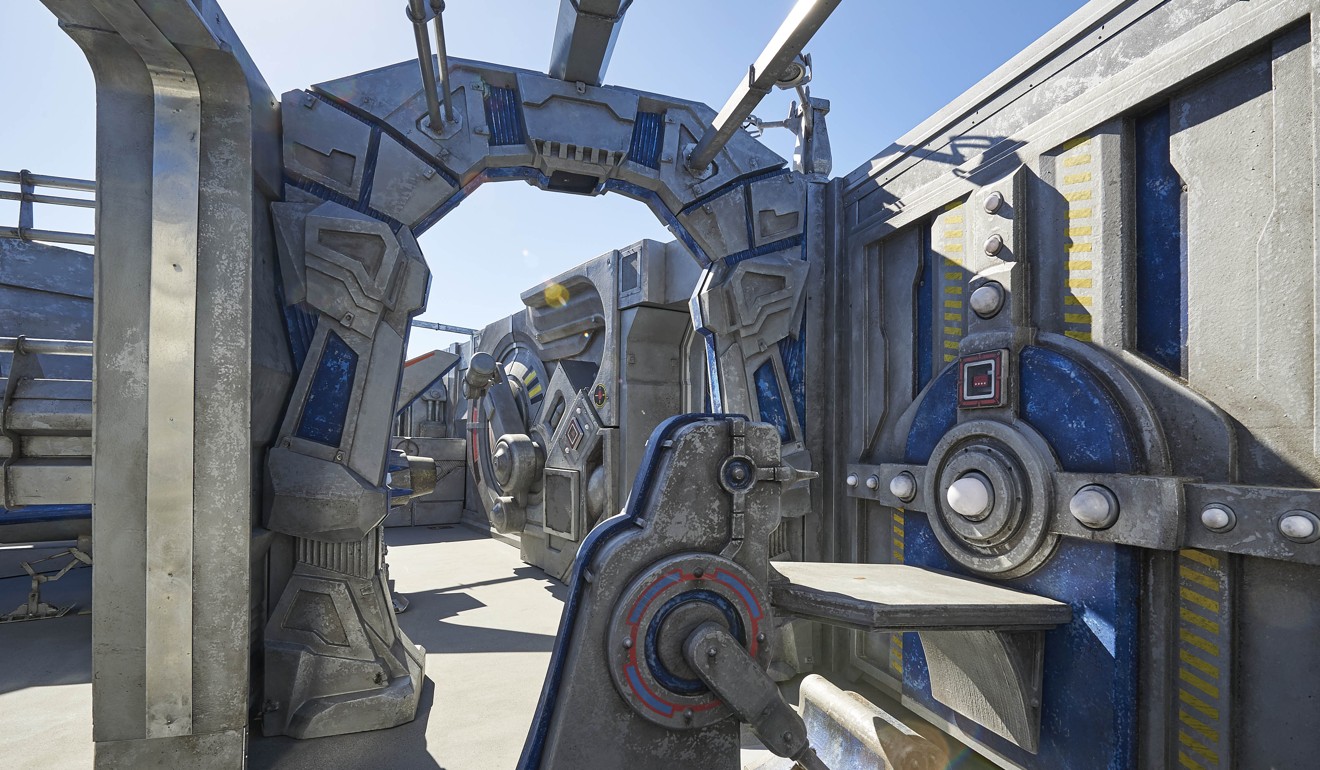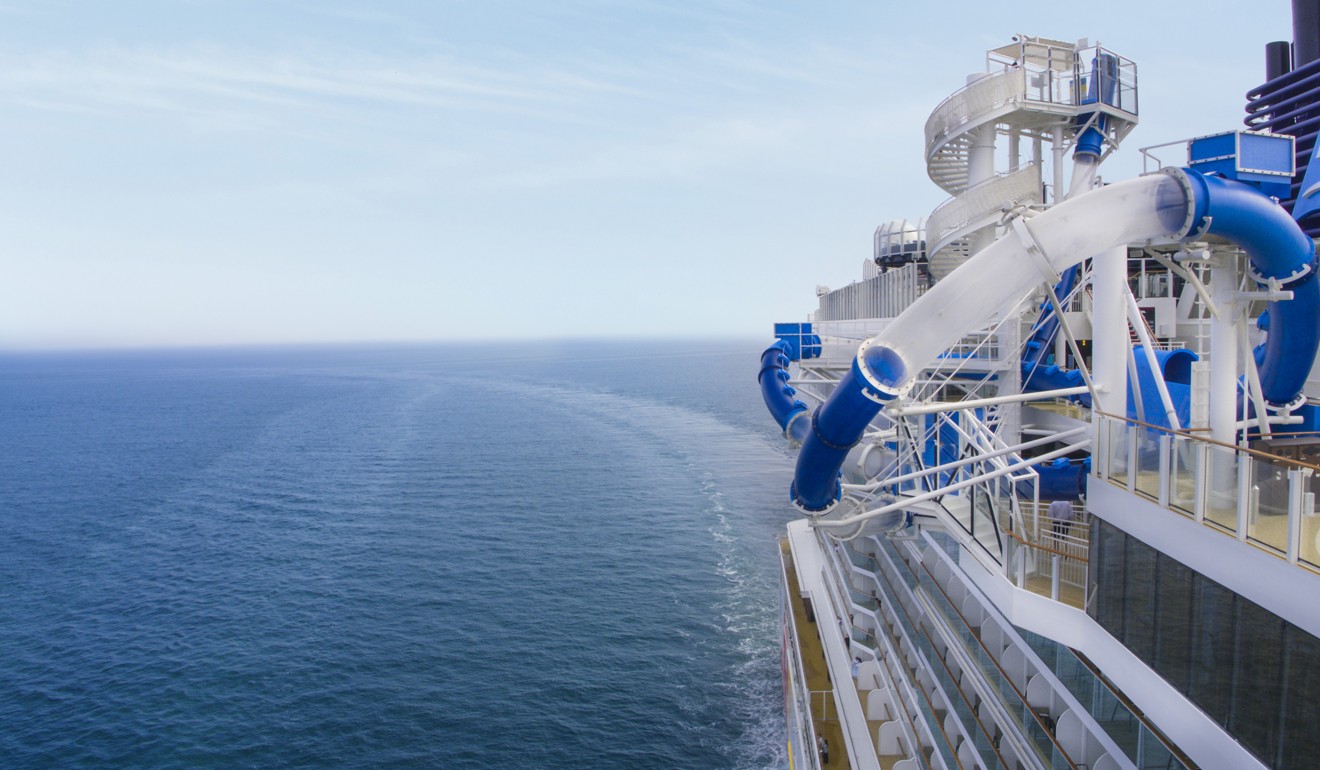 On the culinary side, the line is also debuting a new high-end Texas barbecue restaurant called Q. For dessert, Norwegian is adding the chocolate-themed Coco's, an a la carte venue with an oversized chocolate fountain centrepiece and a menu that includes handmade pralines, truffles and crepes.
Both additions will be for an extra cost, but the line is also adding complimentary venue The Local, which will offer pub fare 24 hours a day.
This extravagant luxury cruise ship is built for the world's most wealthy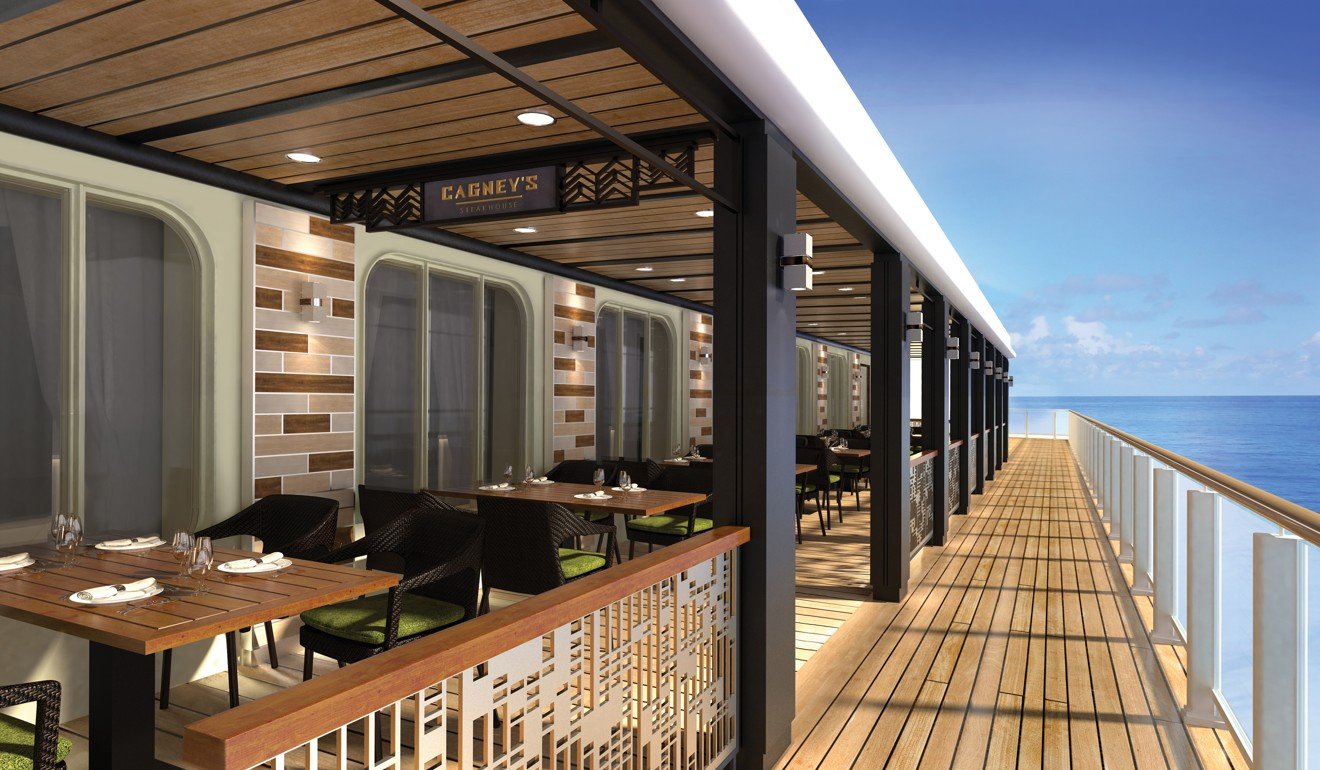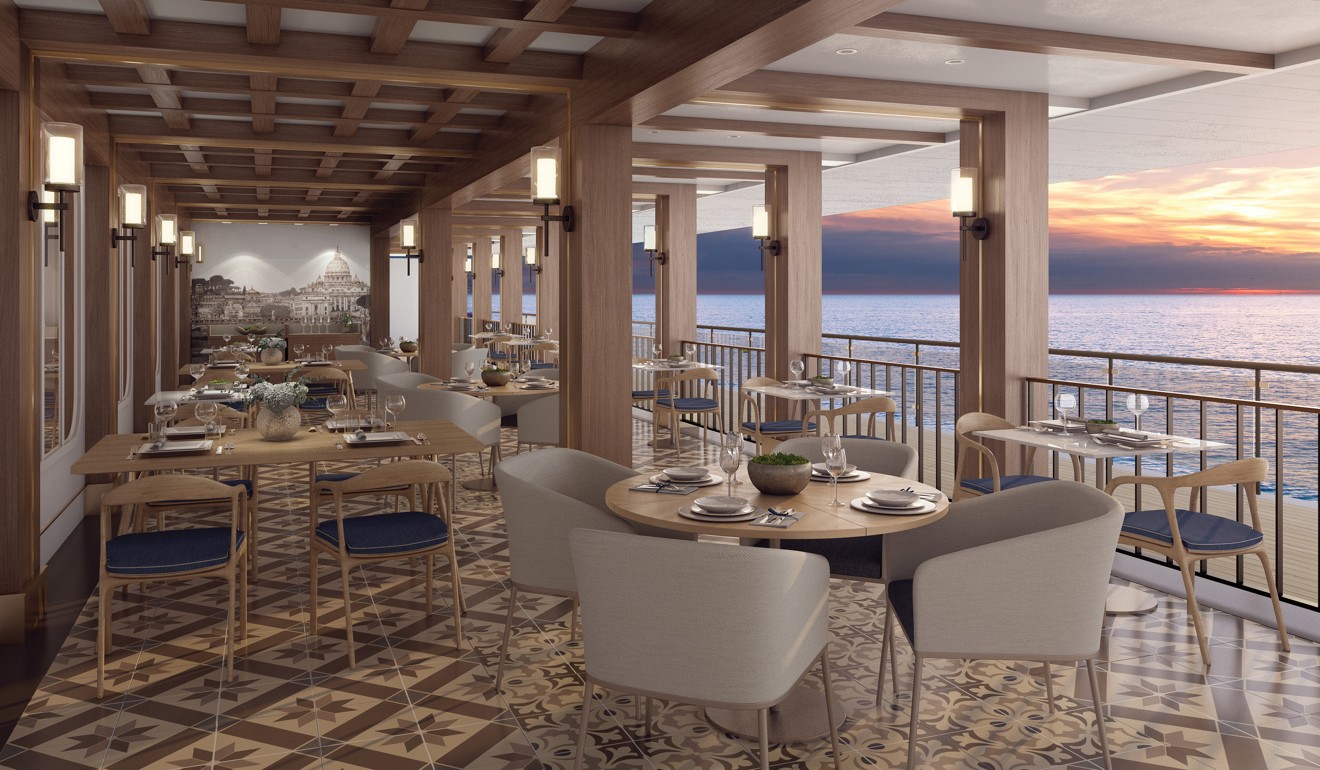 World's largest cruise company debuts first ship for Chinese market, targeting 83 million passengers
Bliss will get a slight Miami touch in honour of its seasonal home port. Bar District Brew House will serve local beer from Wynwood Brewery and M.I.A. Beer Company and the ship's beverage programme will include cocktails developed by Miami-based Gabe Orta, co-founder of BarLab, the Broken Shaker and 27 Restaurant.
Luxury cruise ship suites that will blow your mind
In terms of accommodations, the Bliss will feature Norwegian's signature, ship-within-a-ship concept, with its luxury Haven staterooms, plus a first for the line: connecting staterooms for large groups travelling together.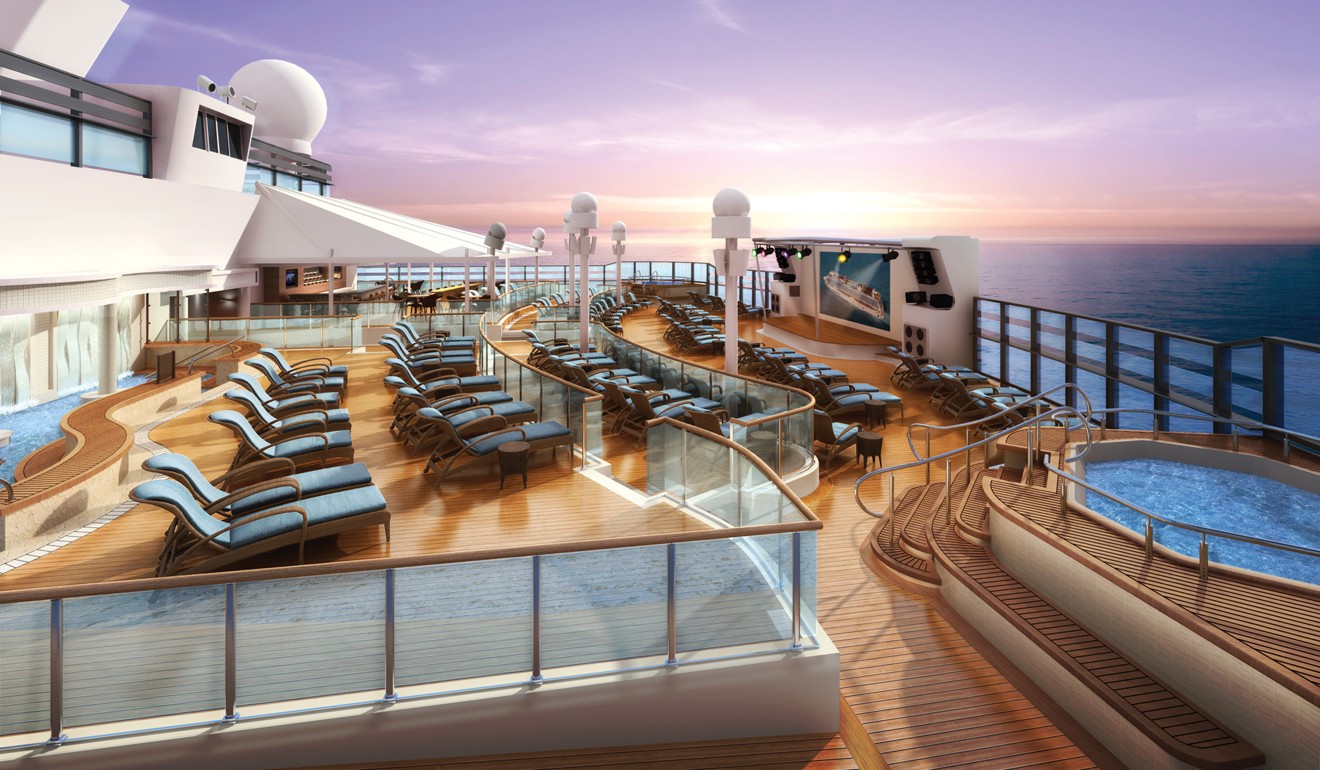 "Norwegian Bliss will no doubt be our most incredible ship to date," said Andy Stuart, NCL's president and chief executive officer, via a statement after presenting the new features at Virtuoso Travel Week at the Bellagio Hotel in Las Vegas. "We have elevated Norwegian Bliss' on-board experience to new heights, bringing the best features from across our fleet plus exciting new first-at-sea activities."