Japan's only seaplane operator based in Hiroshima is considering launching a new flight service for tourists next spring, linking western Japan areas that face the Sea of Japan and the Seto Inland Sea, respectively.
The Setouchi Seaplanes' plan to fly its amphibious aircraft Kodiak 100 between the Sanin and Sanyo regions in western Japan has stirred hopes that a new tourist attraction could boost the local economy.
Poor transportation connectivity between the two regions has also prompted the local governments to examine the possibility of utilising seaplane services for travel to remote islands and locations.
"We'd like to start by making the new flight service a bridge connecting the Sanin and Sanyo areas, and eventually expand operations all over Japan so that our flights will become everyday transportation means," said Tsutomu Ishimoto, 60, planning manager at Setouchi Seaplanes.
Freediving fisherwomen of Toba, Japan, preserve an ancient tradition
The unit of Setouchi based in the Hiroshima city of Onomichi began a sightseeing flight last year from the Onomichi Floating Port, offering tourists scenic views of island landscapes in the inland sea.
Fees of the 50-minute "Setouchi Discovery Flight" are set at 32,000 yen (HK$2,281) on weekdays and 37,000 yen during weekends, while children aged 2 to 11 can enjoy the service at 22,400 yen and 25,900 yen, respectively.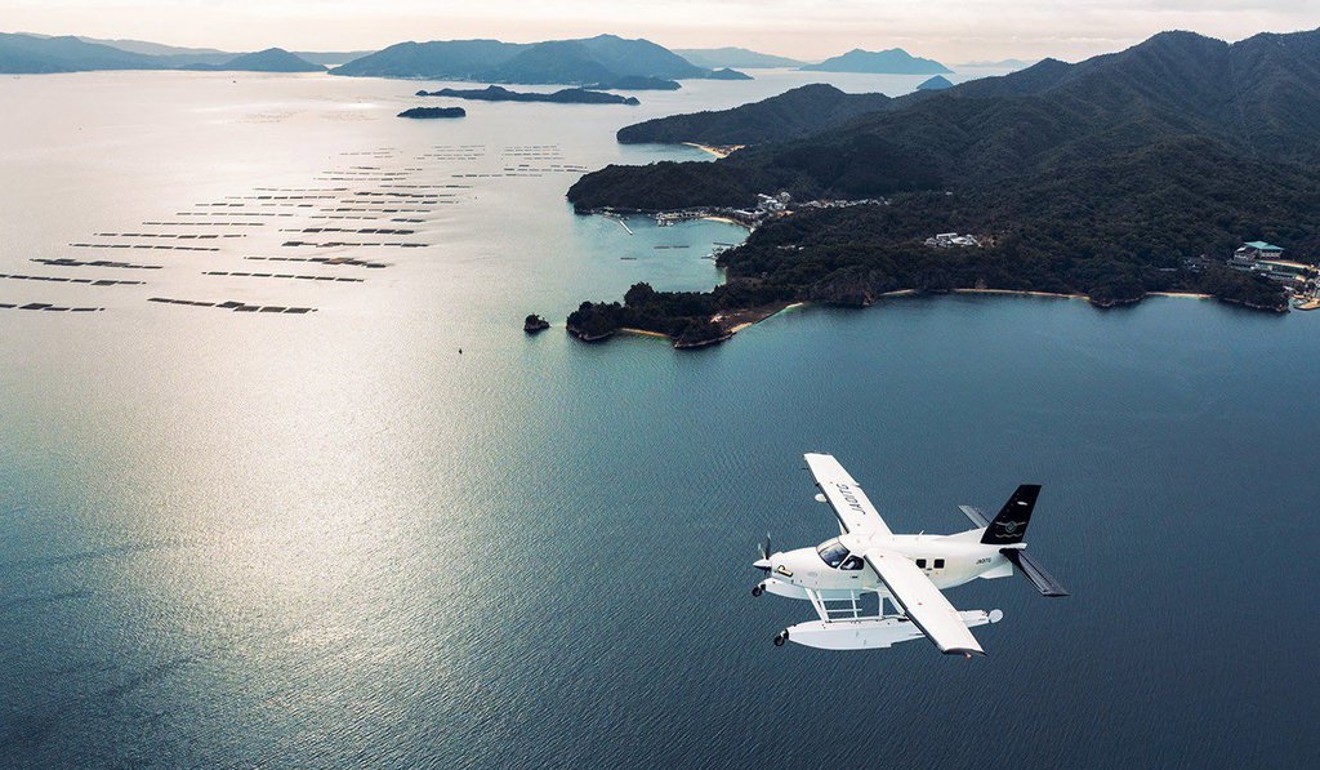 In a bid to launch new services connecting cities, the seaplane operator has decided to fly aircraft from Matsue in Shimane Prefecture. The price of the new service has yet to be decided.
Seaplanes measuring 10 meters in length can land on the sea and lakes as they have two floats as landing gear, so there is no need to build a runway to start new flight services.
Japan's new luxury express train may be the best way to see Kyoto and Osaka
In a trial flight conducted for tourism industry workers in July, a seaplane carrying seven people departed from Lake Nakaumi in Matsue, providing the passengers with a contrasting view of blue sea and green mountains, as the aircraft flew along the Shimane Peninsula facing the Sea of Japan before coming down to the lake.
Inside Japan's new luxury sleeper train, which boasts only 17 suites
"The aircraft did not shake more than I had expected," said hotel manager Shyuntaro Takeshi, 54, one of the participants. "It may be interesting to add (this service) to options offered by our hotel."
The company is also studying collaboration with West Japan Railway, which operates the Twilight Express Mizukaze luxury sleeper train in the region, offering train passengers the option of a sightseeing flight over the Sanin area that envelops Shimane and Tottori prefectures as well as northern Yamaguchi prefecture.