Bubble, bubble, toil and trouble. Surprising things are happening in the bubbly world, and top Champagne houses are responding with a mixture of determination, defiance and refreshing innovation.
It all started last year when English sparkling wines beat French Champagnes in two out of three trials in a blind tasting. The event, hosted by Britain's Wine and Spirit Trade Association (WSTA) at the Juveniles restaurant in Paris, saw one Champagne pitted against one English sparkling wine in each of the three categories – blends, Chardonnay-based wines and rosés.
The judging panel was largely made up of Paris-based restaurateurs, wine writers and wine experts invited by Juveniles owner Tim Johnston, chosen for "their extensive knowledge of food and drink in Paris", according to Miles Beale, CEO of WSTA.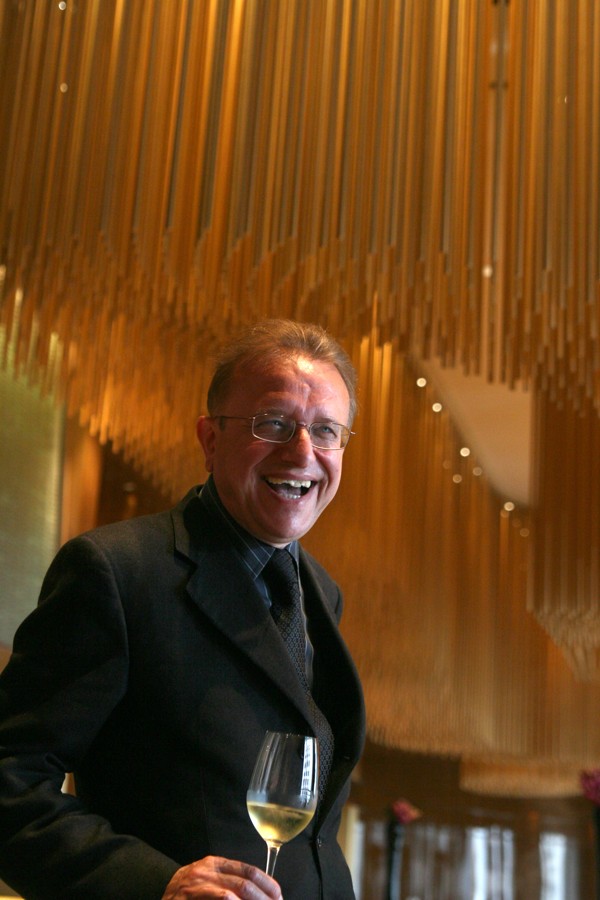 Some Champagne houses are dismissive about the notion that sparkling wines could pose a threat to the industry. Richard Geoffroy, chef de cave of Dom Pérignon, is one of them. "Champagne has been in existence for three centuries … and you're [looking at] a sparkling wine beating a Champagne on one day?" he says. "It's a competitive world. I'm not saying Dom Pérignon is perfect, but we are always striving to an ideal, we are active and working … Good luck to the English."
Charlie Holland, chief winemaker of Gusbourne, which produced one of the winning sparkling wines, says that while he was delighted with the results of the tasting, there was no question of replacing one with the other.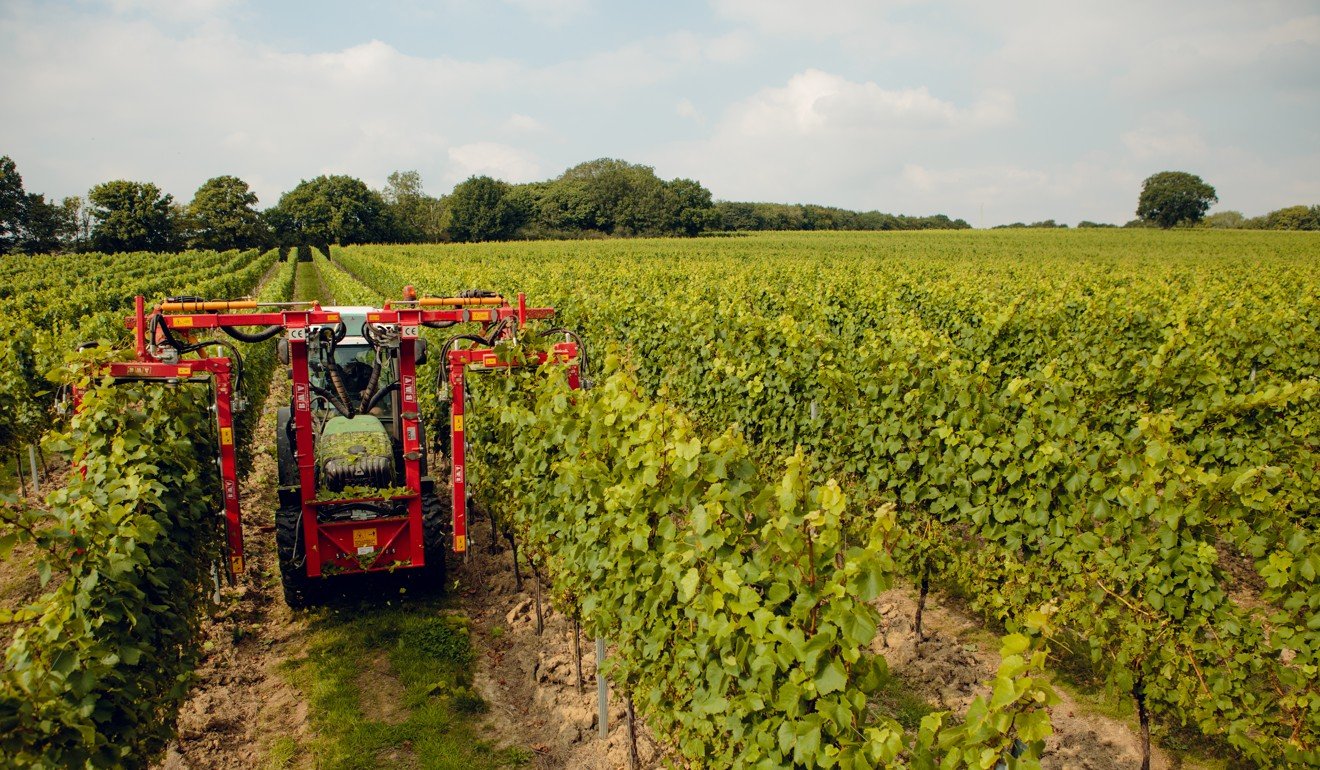 "While quality levels are narrowing, it is also important to point out that there are distinct stylistic differences between English sparkling wine and Champagne," he says. "English sparkling wines generally have a higher level of acidity and can therefore offer more freshness and vibrancy compared to some of the fuller, riper characteristics often found in Champagne. I believe we should embrace these differences and celebrate them both for what they are."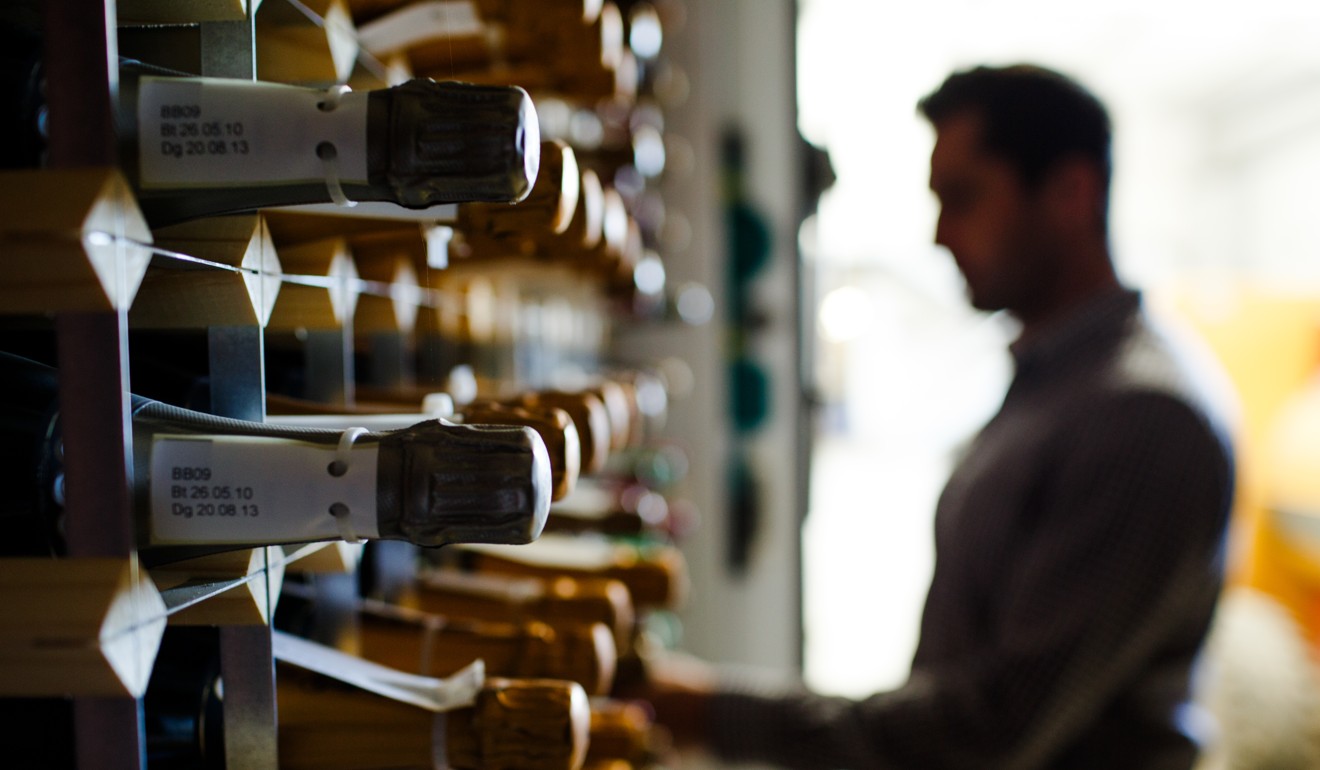 Champagne adds fizz to new cocktails and lifts food pairing to fresh highs
This is a sentiment with which Olivier Krug, director and sixth generation of the brand's founding Krug family, agrees. "A sparkling wine that's not made in this region is not a Champagne," he says. "It simply doesn't taste like Champagne."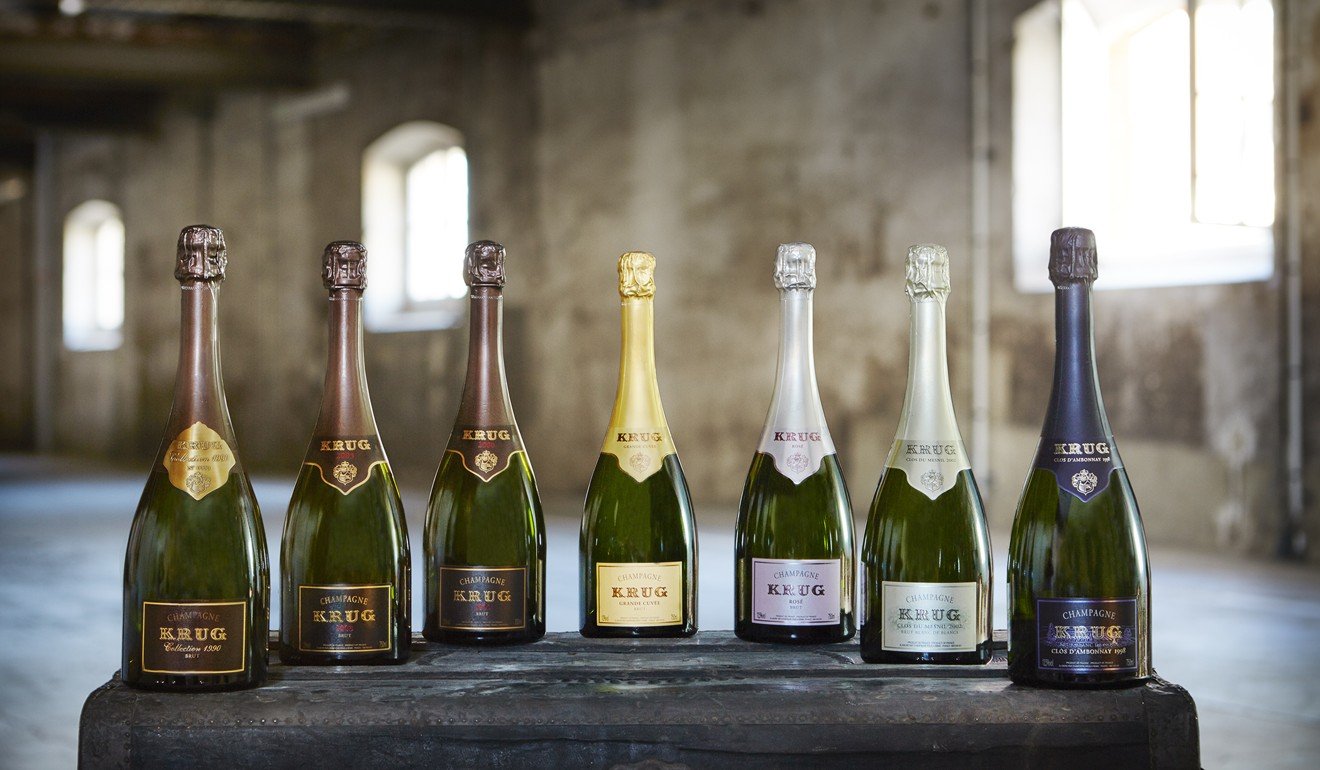 Beale is keen to emphasise that English winemakers are not trying to produce a Champagne analogue, but he points out that the growing popularity of English wine, as well as appealing land prices, have lured some Champagne producers, such as Taittinger and Pommery, to invest in vineyards in the south of England.
"We don't see a divide between the two; to the contrary, the bond between Champagne and English sparkling wine is growing," he says.
You will never be able to call English sparkling wine Champagne
Nevertheless, another spanner is thrown in the works now in light of Brexit. The withdrawal of Britain from the European Union has widespread implications on the European Protected Food Name scheme, which, in a nutshell, ensures only products that have come from a designated area can use the locality in their names. So, only cheeses from Stilton can be named Stilton, Scotch refers only to whisky made in Scotland and, of course, Champagnes have to come from Champagne. With Brexit, Britain will no longer be subject to these directives, so arguably could label a sparkling wine as English Champagne.
Beale isn't that worried. "You will never be able to call English sparkling wine Champagne," he says. "The name can only be used for wine that comes from the Champagne region. There have been discussions between English winemakers on whether there should be a collective name for English sparkling wine, but nothing has stuck."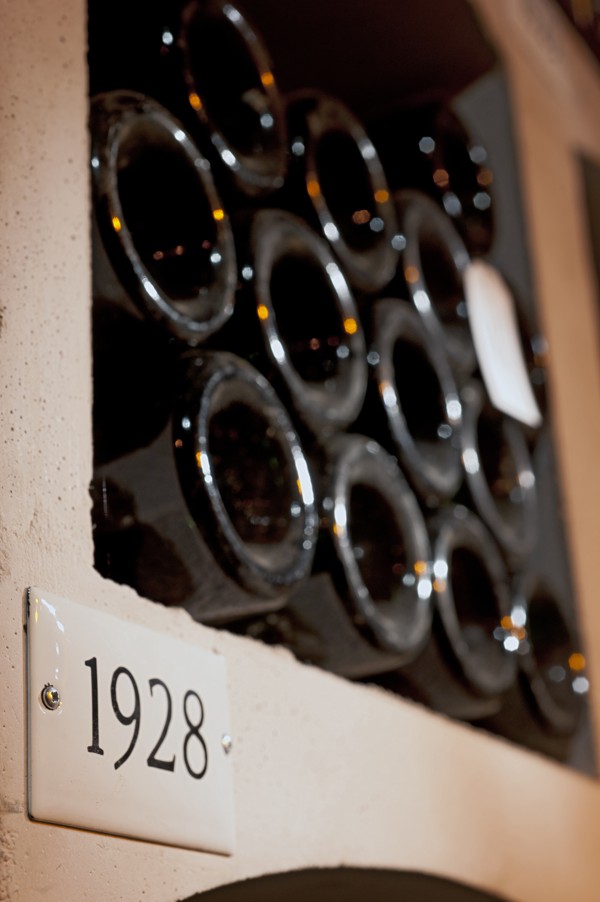 While there are undoubtedly some who will still find the notion of any crossover disturbing, others, such as Krug, just want to keep on doing their own thing.
"I believe that Krug is the only house that has been founded by someone who loves Champagne – and not someone who just wants to turn a profit," Krug says. "[Founder] Joseph Krug was a man who wanted to create something that would taste like the fullest expression of what Champagne could be."
Today, the brand keeps the founder's dream alive through a range of innovations, from custom-made, internally faceted glasses by Riedel – designed to bring out even more layers of the wine – to music pairing. The latter is a practice possibly unique to Krug, which centres on the idea that the emotional and mental response from listening to music is complementary to that of the Champagne tasting experience.
Krug is also rounding out the Champagne experience with technology-driven education, through its app-supported Krug ID system.
How 'ice Champagne' was finally invented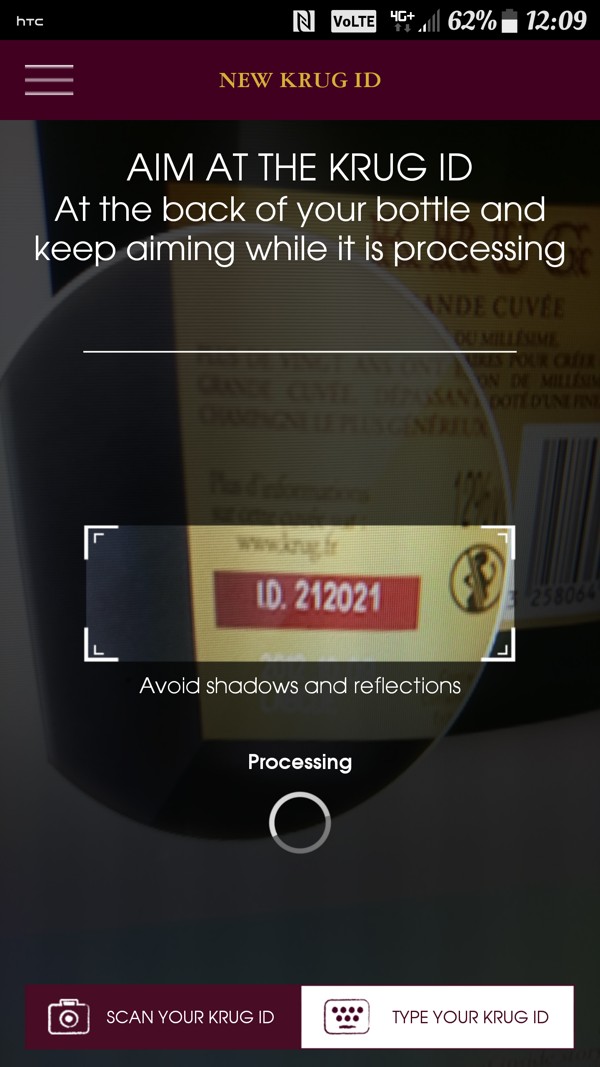 Krug ID, brand CEO Margareth Henriquez's brainchild, is a modern and innovative way for consumers to find out more about the wine at the touch of a button. Krug app users can scan the ID code at the back of the bottle to receive a wealth of information about the Champagne. They can read about its origin and back story, as well as peruse the finer details ranging from the blend and chef de cave Eric Lebel's tasting notes, to food pairing suggestions, and of course, music pairing recommendations.
"The world has changed. Today's generation will no longer wait to discover information which they think should be immediately accessible [through technology]," Krug says. "We don't want to discover one day that we're out of the market, and digital media helps a lot."
He explains that with consumers having direct access to the product's origin and history, everyone can be knowledgeable about the wine. "It is our job to help them make that connection to Krug, and we do that through Krug ID," he says.
Perrier-Jouët launches Blanc de Blancs, a light and bright Champagne for spring and summer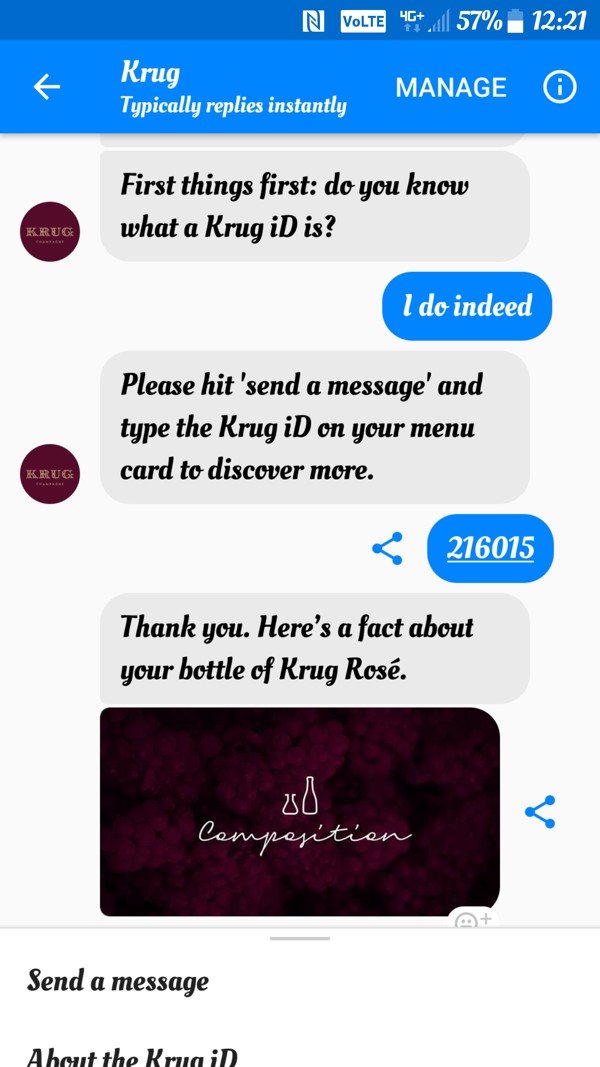 The brand has even tried its hand at creating a bot on Facebook's Messenger earlier this year. At a tasting lunch in July, guests were invited to scan a graphic provided at their tables, which activated an interactive bot that provided information on the rosé wine served.
"The messenger bot was a revolution," Krug says.
"It allows us to have a lot more interaction with our audience. They used to visit our sites or platforms and then leave; now they visit and stay and talk."
Not all innovations in the Champagne world have been digital. A number of brands have been reaching out to a younger consumer demographic through high-end, modern design.
Veuve Clicquot has done particularly well at this over the years, collaborating with top designers to produce stunning accessories.
The Vertical Limit cellar, which looks like a futuristic version of a wine fridge, was the result of a partnership with Porsche Design. Similarly, the Dry Blizzard cooler revolutionises the ubiquitous ice bucket.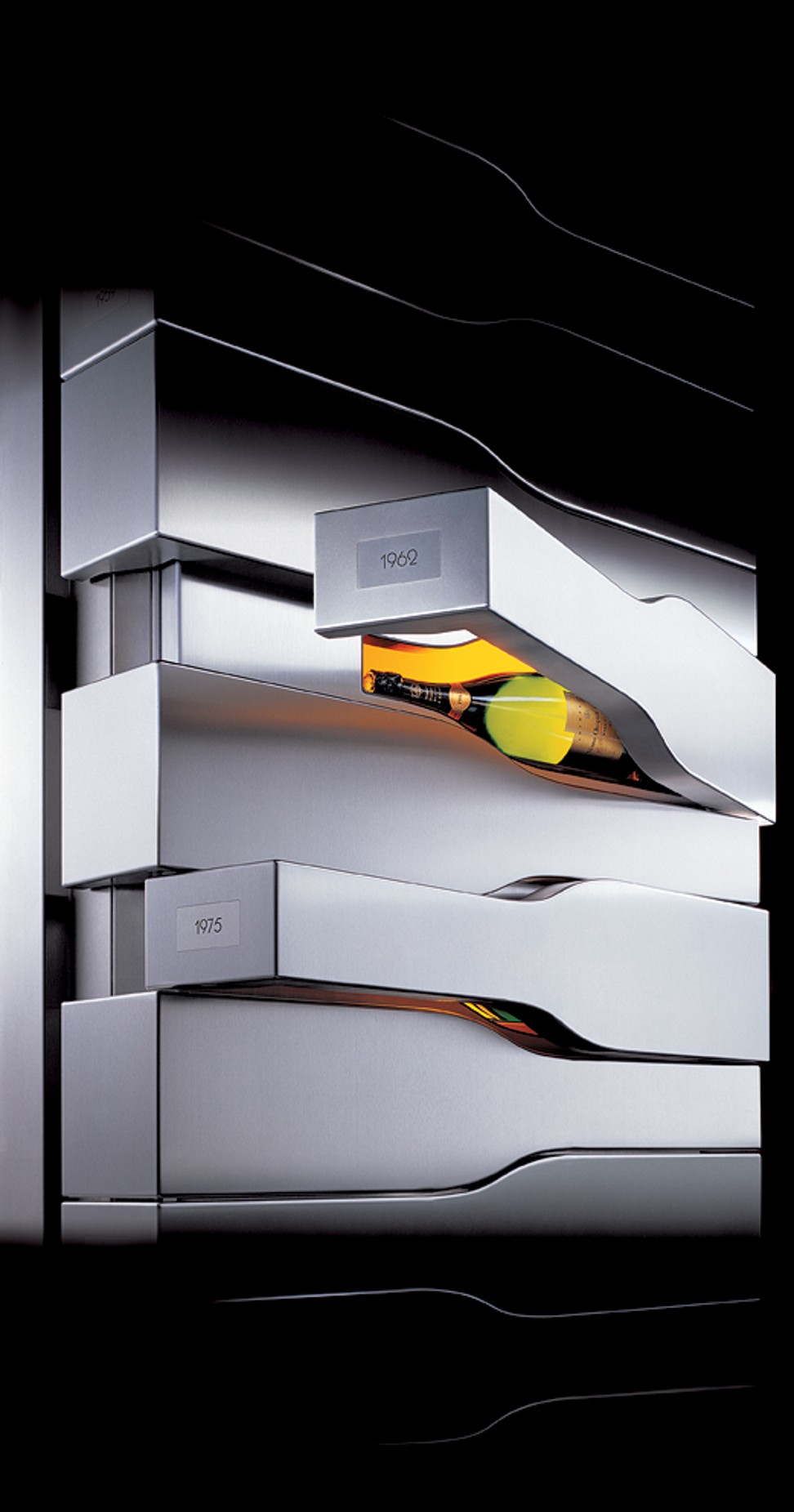 Created by industrial designer Thomas Lemaire, the spaceship-esque, double-walled glass vessel keeps your bottle cool through the use of a mechanism that circulates cold air around the bottle via a fan and dry ice.
Dom Pérignon joined in the fun this year. Its A$100,000 (HK$620,100) Illuminator – a vending machine, for lack of a better word, designed by a robotics engineer – now offers thirsty diners at Melbourne's Vue de Monde restaurant chilled bottles of the brand's 2006 Champagne.
At the end of the day, however, whether it's design, apps or music, Krug insists that all these innovations are just icing on the cake, and that they all exist simply to enhance one's continued appreciation and enjoyment of traditional Champagne.
"You don't need to be an expert," he says. "It's not important. I like to drive nice cars, but I don't need to know how they work. The connection with Champagne is emotional, first and foremost."