The best thing about Hong Kong is you're never running out of places to dine.
Jamie's Deli
Expected to open on October 9 is Jamie Oliver's latest expansion into the city. His deli brings freshly made dishes using responsibly-sourced ingredients to Harbour City. This marks the opening of the fifth Jamie's Deli, which also boasts locations in Bath, England; Oslo, Norway; Düsseldorf, Germany; and Nice, France.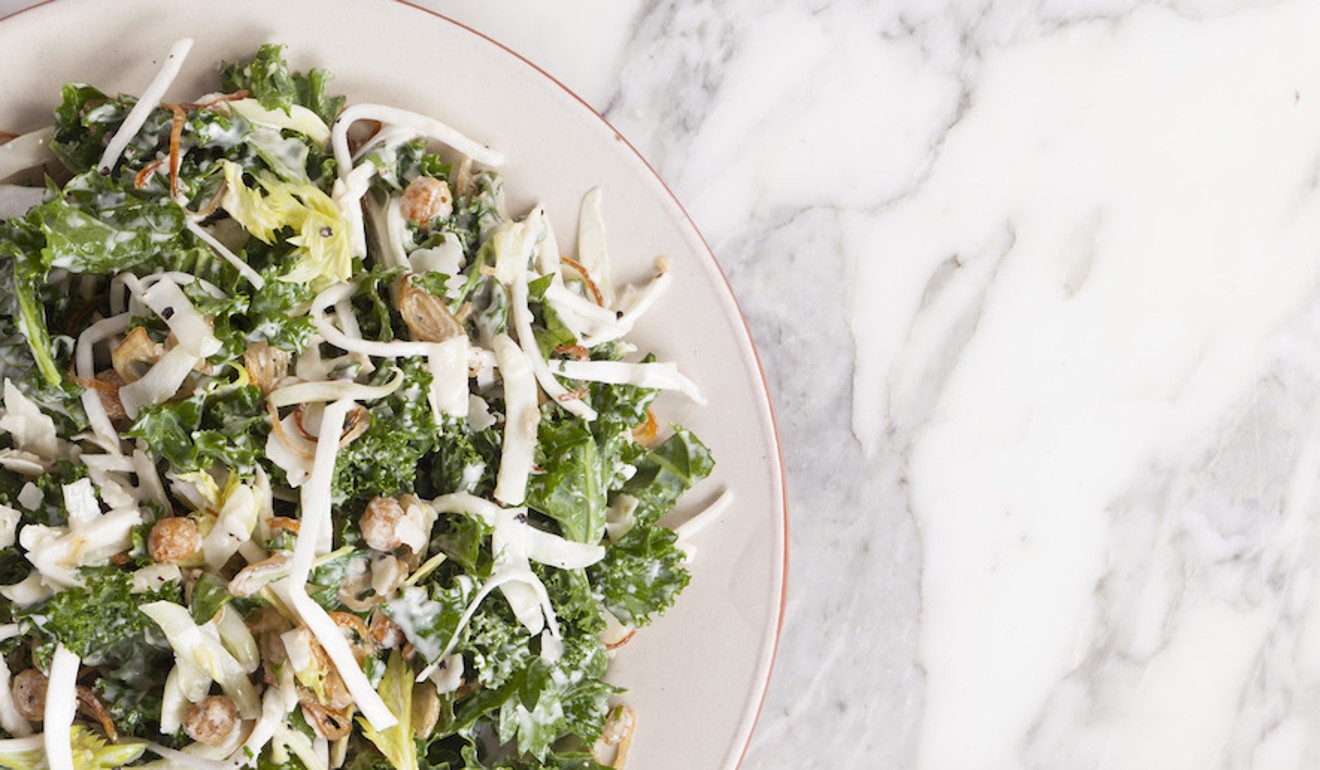 On the menu are sandwiches, salads, pastries, and more. Diners can choose to either opt for a casual dine-in experience or a quick grab-and-go meal.
Date: October 9
Address: Shop 412, 4/F, Ocean Centre, Harbour City, Tsim Sha Tsui
MEATS
The latest restaurant to join Pirata Group's list of established eateries is MEATS, expected to open mid-October on Staunton Street in SoHo. Introduced as a "meat bar", the soon-to-open restaurant boasts a wide range of meats in a variety of traditional and unconventional cuts.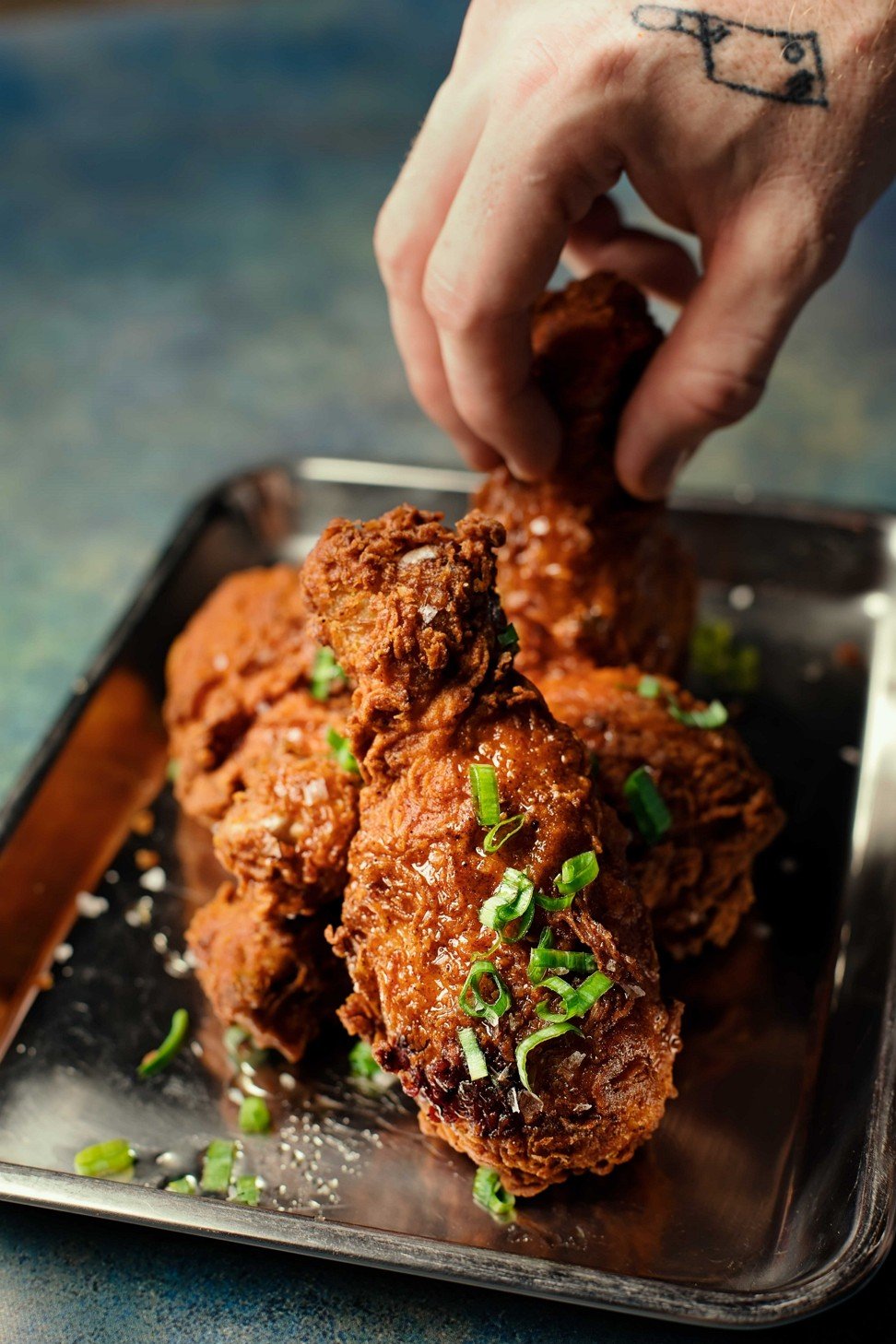 On the menu are mouth-watering dishes including fall-off-the-bone lamb shoulder and home-made sausage. Expect meats to come house-smoked, rotisseried, or grilled over a custom-made Robata grill.
Date: Opens mid-October
Address: G/F, 28-30 Staunton Street, SoHo, Central
Alibi x Clarins afternoon tea
There's nothing more fun than afternoon tea to while the afternoon away, and the tea set at Alibi – created in collaboration with skincare brand Clarins – will be on our radar for the coming month. Afternoon tea is served in pops of purple, red, yellow and orange, echoing the dominant colours found in Clarins Lip Comfort Oil range.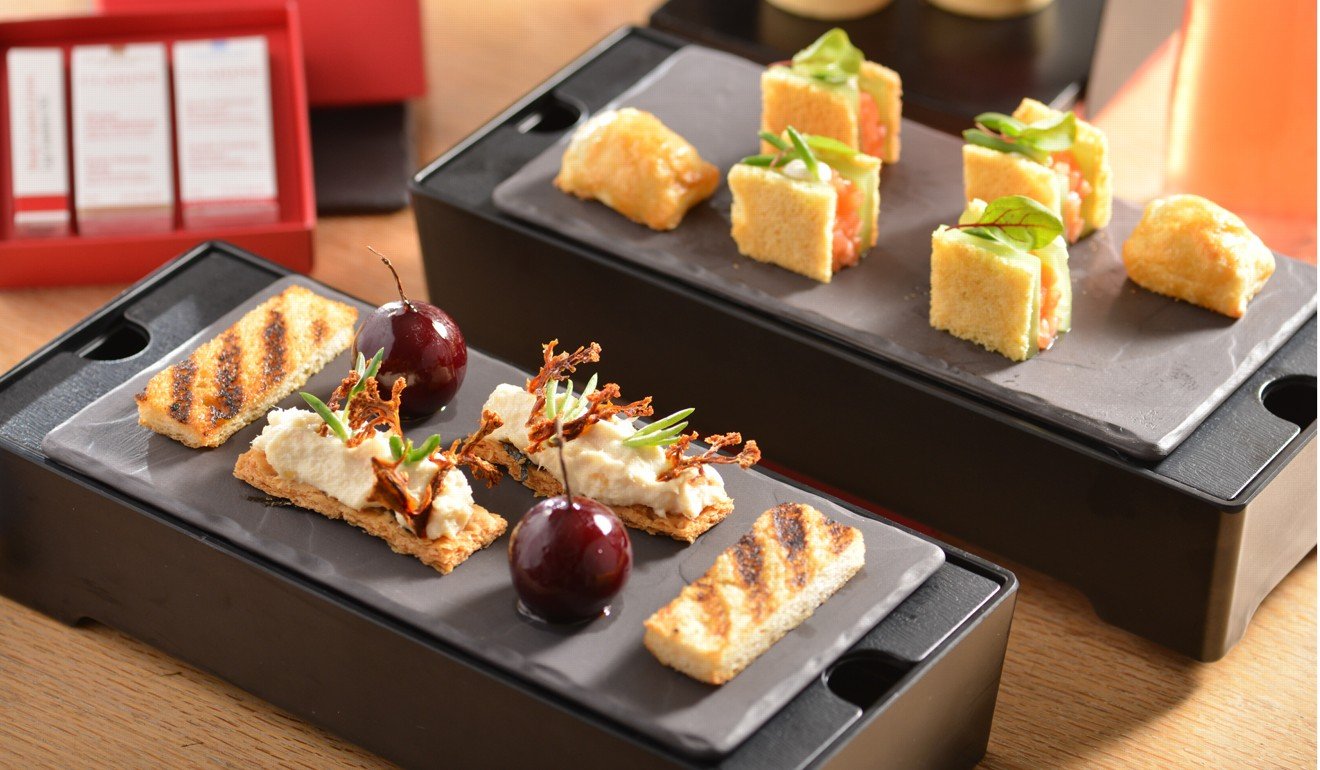 Highlights of the tea set include smoked cod rillettes with cauliflower, caramel Fuji apple bonbons, and rosewater teardrop jelly with candied rose petal. Afternoon tea is limited to just 10 sets per day. At the end of the meal, guests are bid farewell with a mini lip oil and skin care set.
Date: September 15 – November 30
Price: HK$458 for two
Address: 5/F, Cordis, 555 Shanghai Street, Mong Kok
Three Buns Pop-up
Three Buns, a burger joint under Potato Head Family with branches in Singapore and Jakarta, is popping-up in Hong Kong from September 20 to October 19. Three Buns is already well-known for its innovative twist on burgers that speak to a South East Asian market. Menu items include burgers, "bowls", sides (think twice-cooked fries with Korean chilli Béarnaise and beef chilli) and new seasonal cocktails.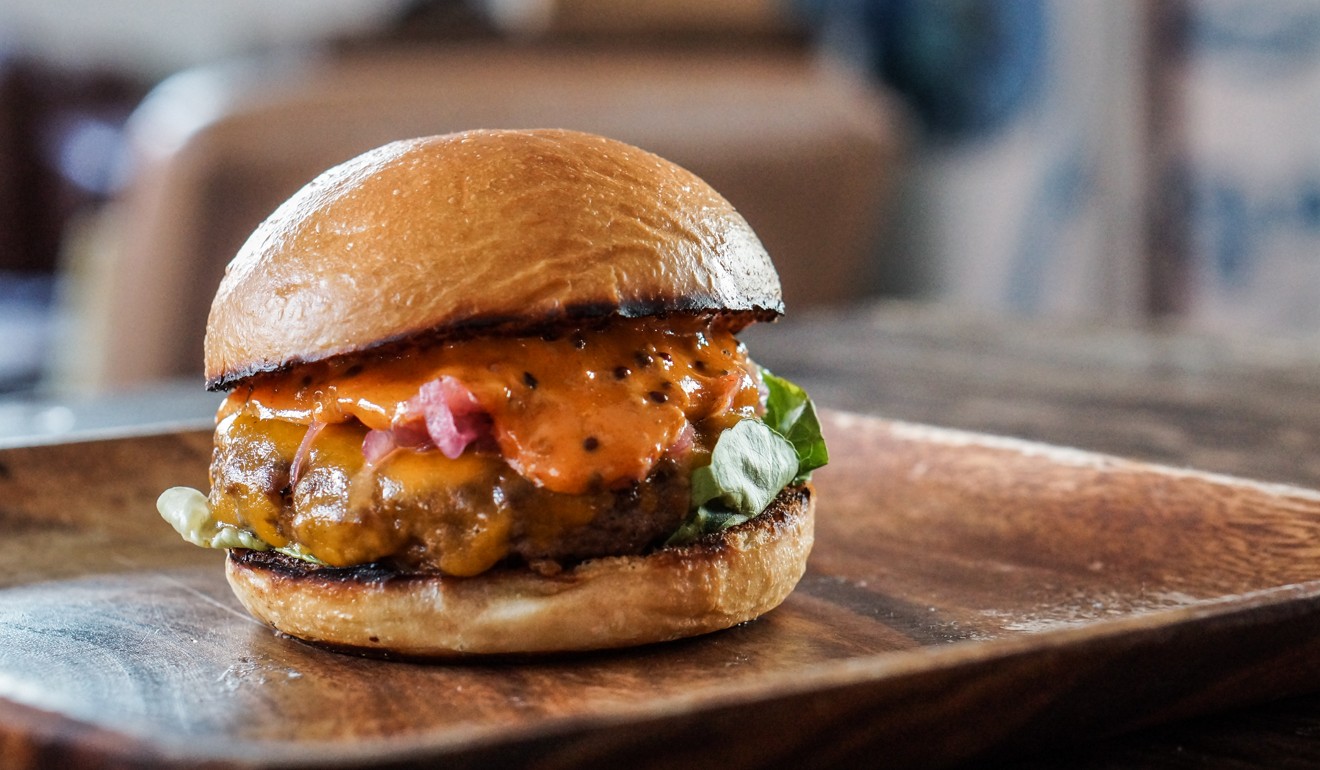 Highlights of the pop-up include the Porkerface burger which features pork patty, XO mayo, cucumbers, scallions, pickled daikon and chilli in a toast demi brioche bun. Another is the Baby Huey, which is the Three Buns' own creative take on the classic cheeseburger and uses smoked paprika and mustard mayo.
Date: September 20 – October 19
Address: G/F, 100 Third Street, Sai Ying Pun
Aqua
London-based Paul Greening, the Japanese executive chef of Aqua Restaurant Group, will be swinging by Hong Kong for a week starting September 29 to launch his series of limited-edition bento set (at Armani/Aqua) and three-course sets. The three-course set is available as a lunch at Armani/Aqua and as a dinner at Aqua. The dishes will be available until November 29, for curious epicureans to sample.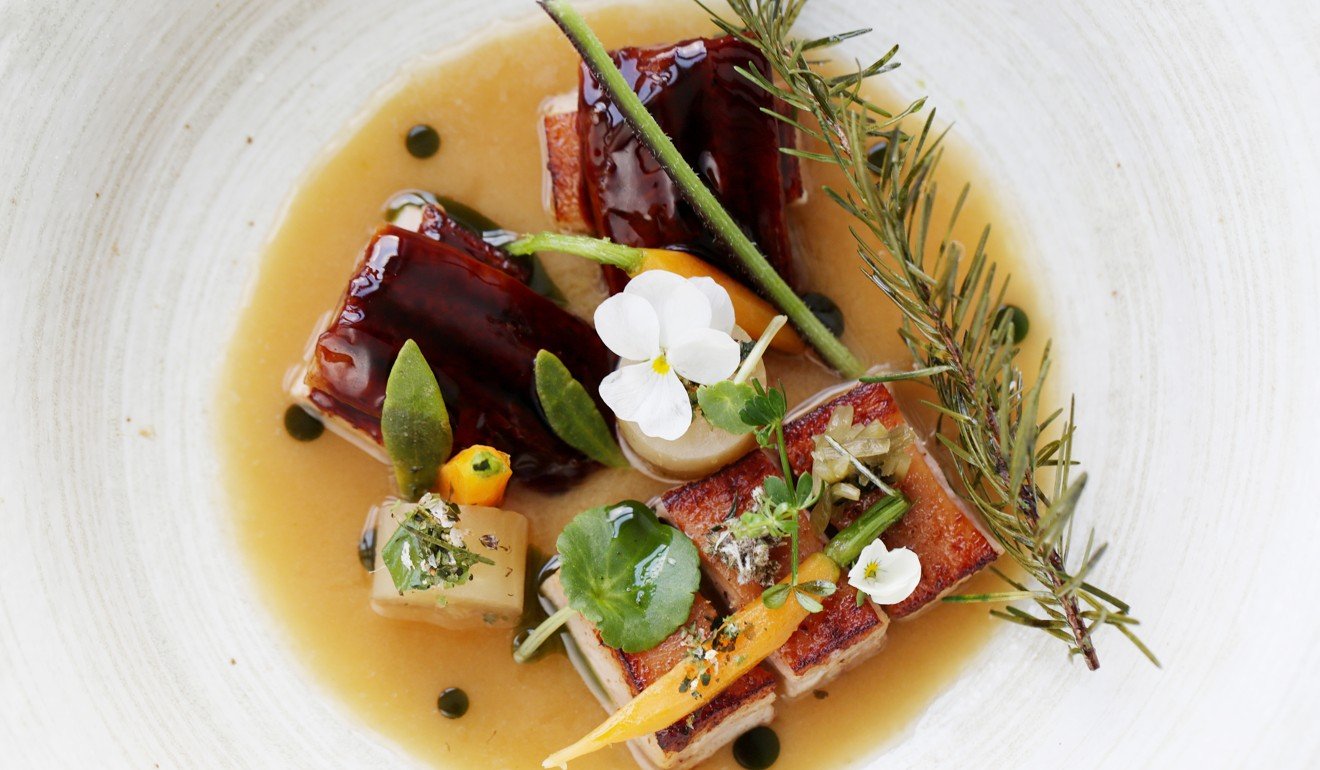 Greening studied microbiology at university, and is known for creatively using lesser-known ingredients with scientific accuracy and precision. Case in point: for his main of suckling braised white miso pork unagi with lacto wild herbs and tongiro broth, Greening intentionally freezes the carrots used in the dish to break down the cell content, leading to a smoother taste.
Date: September 25 – November 25; Greening will be cooking on select nights
Price: HK$428 for the limited edition bento, HK$508 for the three-course meal
Address: Aqua, 29-30/F, 1 Peking Road, Tsim Sha Tsui; Armani/Aqua, 2/F, Landmark Chater, Chater House, Central
Duddell's Zhang Daqian Feast Menu
Duddell's prides itself on its support for the arts and its two-Michelin starred quality cuisine. For the next two months, it blends those two values together to create an 11-course menu that takes inspiration from dishes listed on Feast Menu, a 1966 work of calligraphy art by renowned artist Zhang Daqian. Feast Menu is currently exhibited inside Dudell's, as part of the "A Taste of the Masters II" art exhibition, alongside other works by old masters including Lin Fengmian and Wu Guanzhong, all on loan from the M K Lau Collection.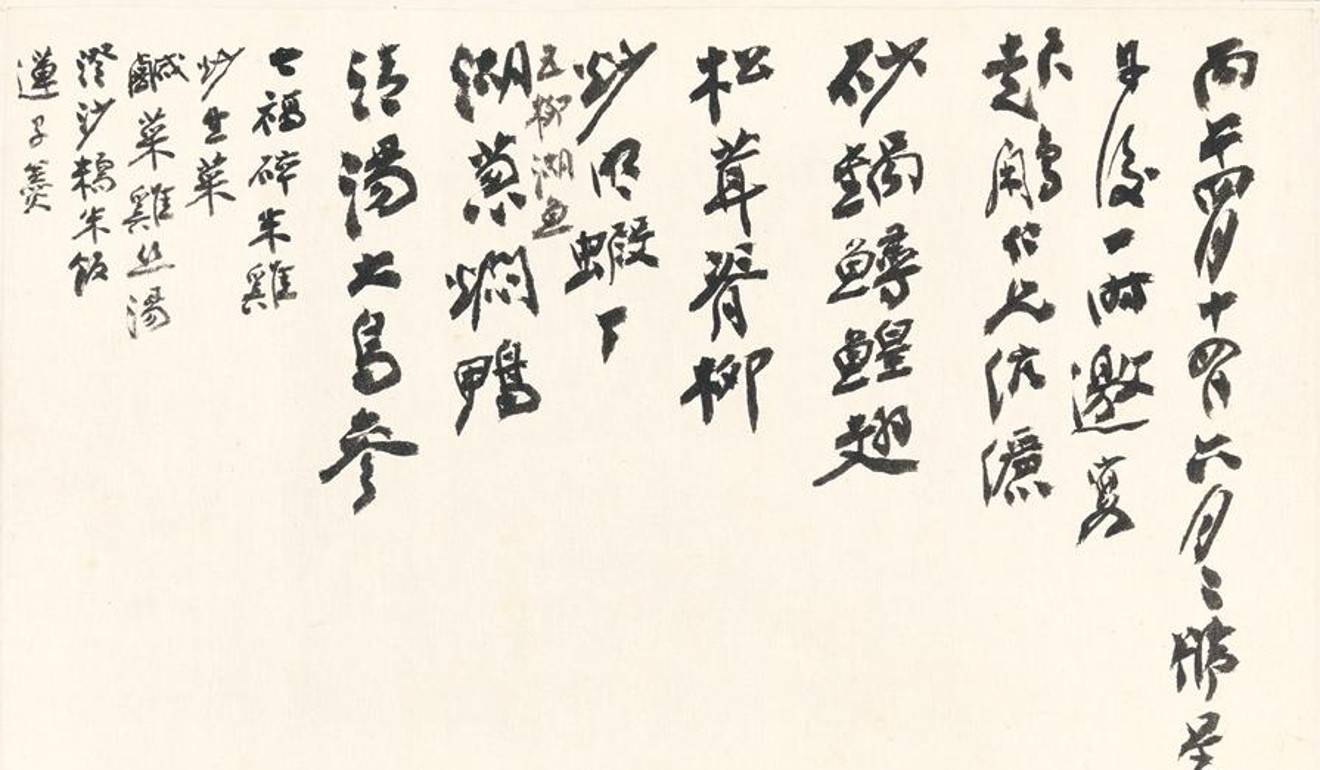 Duddell's is translating the dishes beautifully calligraphed in Feast Menu into physical, real-life representations. The menu was first presented during a dinner hosted in honour of Mao Chi-hsien, the Chinese ambassador of Taiwan who was appointed to Sao Paulo, Brazil in the early 1960s. Highlights include braised shark's fin with shredded fish in casserole, which uses imitation shark's fin, sautéed shrimps, braised duck with scallion, and sweetened lotus seed soup. A two-day advance reservation is required.
Date: September 29 – November 19
Price: HK$2,088 per person
Address: 3/F, Shanghai Tang Mansion, 1 Duddell Street, Central
M bar x Simone Caporale pop-up
Award-winning mixologist Simone Caporale will be bringing a buzz-worthy event to Hong Kong via M bar at the Mandarin Oriental.
From October 26-28, Caporale will present five cocktails that showcase his creativity. Highlights include Bergamot Daiquiri, made with Bacardi Carta Blanca, italicus and rhubarb, and Benny Blanco from the Bronx, made with Star of Bombay, pumpkin, almond and lapsang.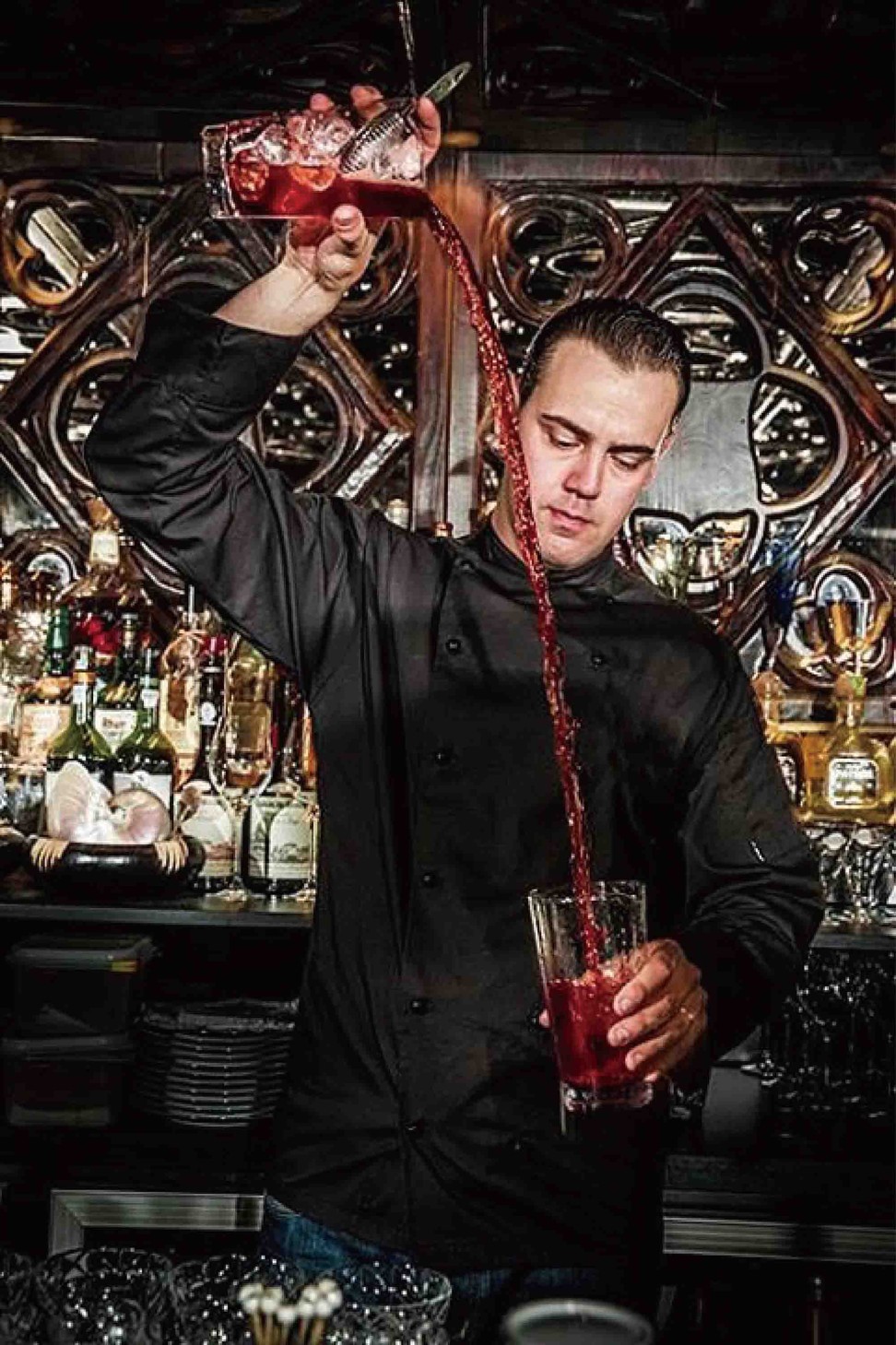 The London-based Italian mixologist first rose to fame when he led Artesian bar in London to win the title of World's Best Bar for four consecutive years starting in 2012. He was also awarded the title of International Bartender of the Year at the Cocktail Spirited Awards in 2014.
Date: October 26 – 28
Address: 25/F, Mandarin Oriental, 5 Connaught Road, Central
Golden Leaf x Albert Bichot pairing dinner
Pairing quintessential Cantonese cuisine with fine French wine is fast-becoming the norm, and Conrad Hong Kong is offering an elevated fine dining experience for those wanting to give it a go. Golden Leaf restaurant is partnering with Burgundy winery Albert Bichot for a food and wine pairing dinner available from October 1 until December 31.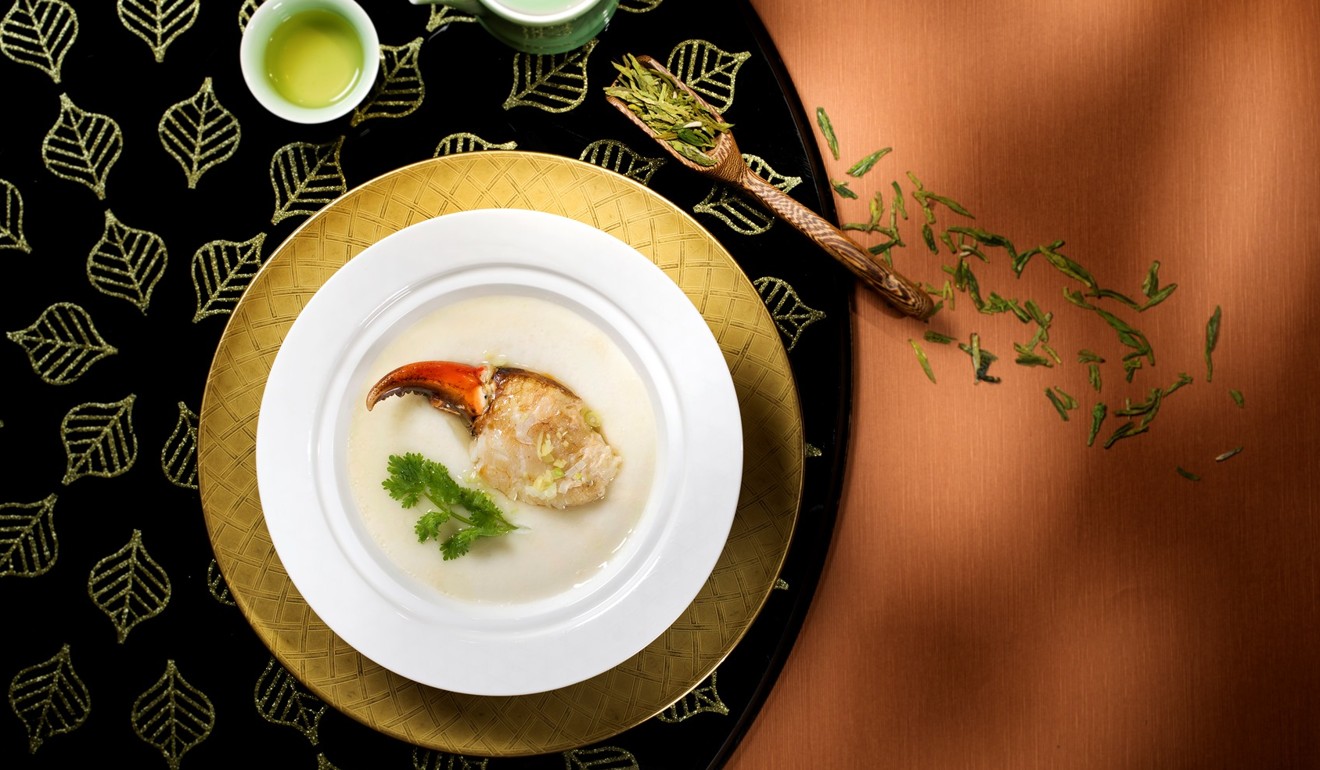 Albert Bichot is best known for being crowned the 2017 Red Winemaker of the Year in the International Wine Challenge, clinching the title again for the second time. Three bottles from the winery will be served alongside a menu that includes pan-seared scallop with asparagus and garlic sauce, sautéed crab claw with scrambled egg white and black truffle, and wok-fried Kagoshima A5 Wagyu beef.
Date: October 1 – December 31
Price: HK$1,800 per person for the pairing dinner
Address: Lower Lobby Level, Conrad Hong Kong, 88 Queensway, Pacific Place, Admiralty
The Peninsula Hong Kong
The Peninsula is thinking pink again this year to help raise awareness for breast cancer. Breast Cancer Awareness Month is October. Part of the proceeds from various services, including spa packages and selected menus, will go towards the Hong Kong Hereditary Breast Cancer Family Registry, which helps fund genetic testing, counselling and public education campaigns.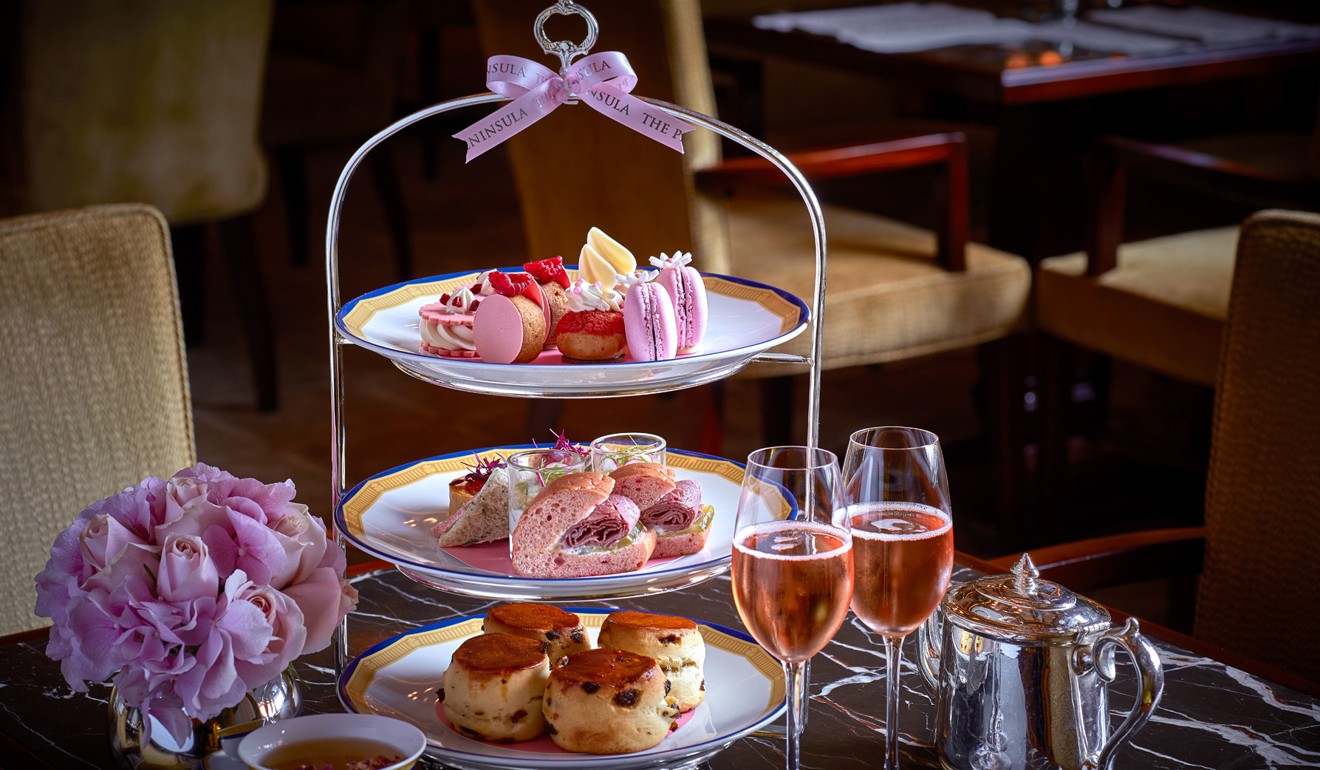 Expect to find various hues of pink popping up everywhere both within and outside the hotel – and on your plate. The Lobby's signature afternoon tea service promises to look pretty in pink; and if you're in the mood for indulgence, the en Rose Afternoon Tea offers a glass of rosé champagne.
Date: October 1 – 31
Price: HK$658 for two for The Peninsula in Pink Classic Afternoon Tea; HK$1,118 for two for The Peninsula en Rose Afternoon Tea
Address: The Lobby, The Peninsula Hong Kong, 22 Salisbury Road, Tsim Sha Tsui
Cook for Syria
For the first time, the global Cook for Syria movement hits Hong Kong on October 26 in an effort to raise funds to support UNICEF's work in Syria in helping children. Cook for Syria first started in London last year, where a month-long series of supper clubs, bake sales, pop-ups and donations raised over £250,000 (HK$2,633,000). Since then it has expanded to New York, Australia and, for the first time, Hong Kong.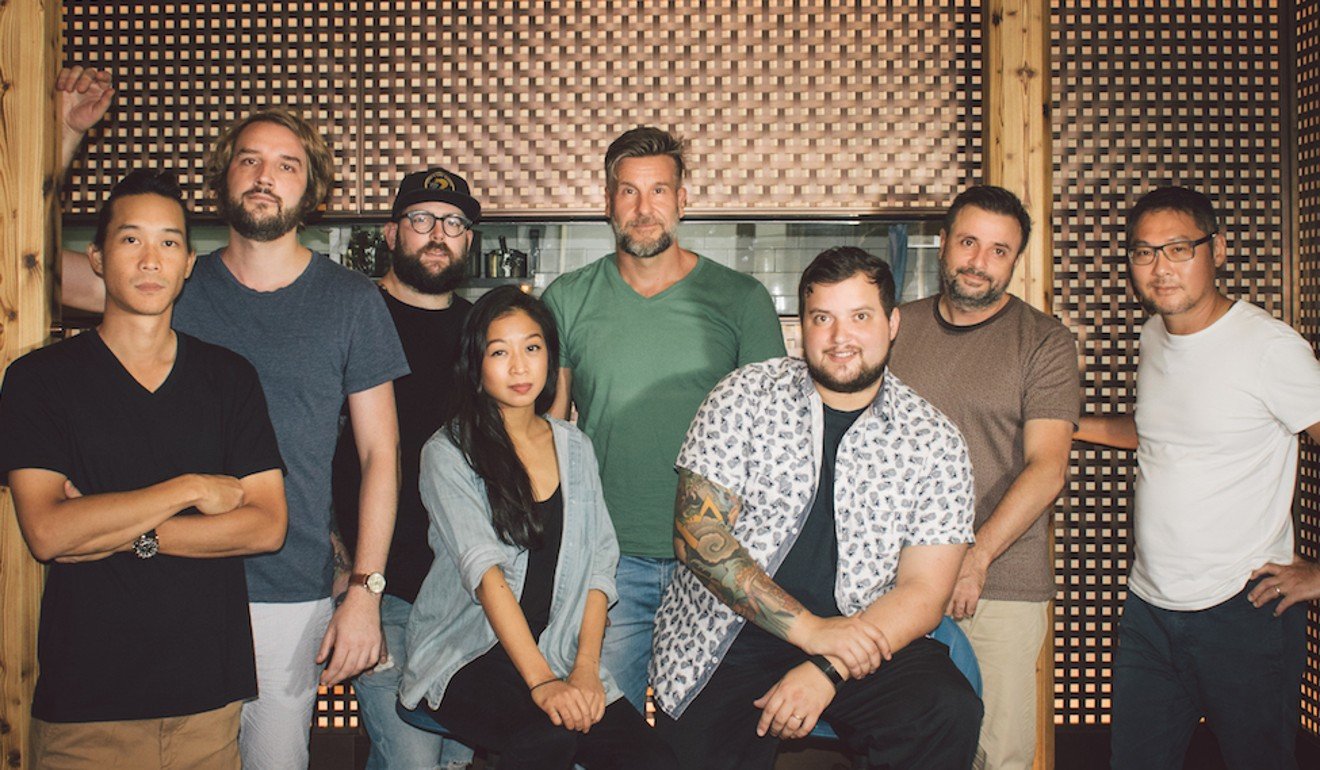 A banquet-style dinner for 110 people will be presented by a group of eight local A-list chefs, including Uwe Opocensky from Beef & Liberty, Peggy Chan from Grassroots Pantry, Nathan Green from Rhoda, Agustin Balbi from Haku, Nicolas Boutin from Epure and more. Expect sumptuous dishes created with a Syrian twist and complemented by free-flow drinks and, of course in true Hong Kong fashion, raffle prizes.
Date: October 26
Price: HK$1,200 per persons
Address: Beef & Liberty, 3/F, California Tower, 30-32 D'Aguilar Street, Central
Carbone – white truffle menu
Autumn signals the start of the much-awaited truffle season, but we won't be needing to hop on a flight to Italy to partake in the indulgence. Starting from late this month until the end of December, patrons at Carbone will be feasting on Alba truffles from Piedmont in Italy, which will be presented tableside for guests to choose from. Truffle lovers can choose by the gram or, if they're feeling especially indulgent, a whole piece for themselves.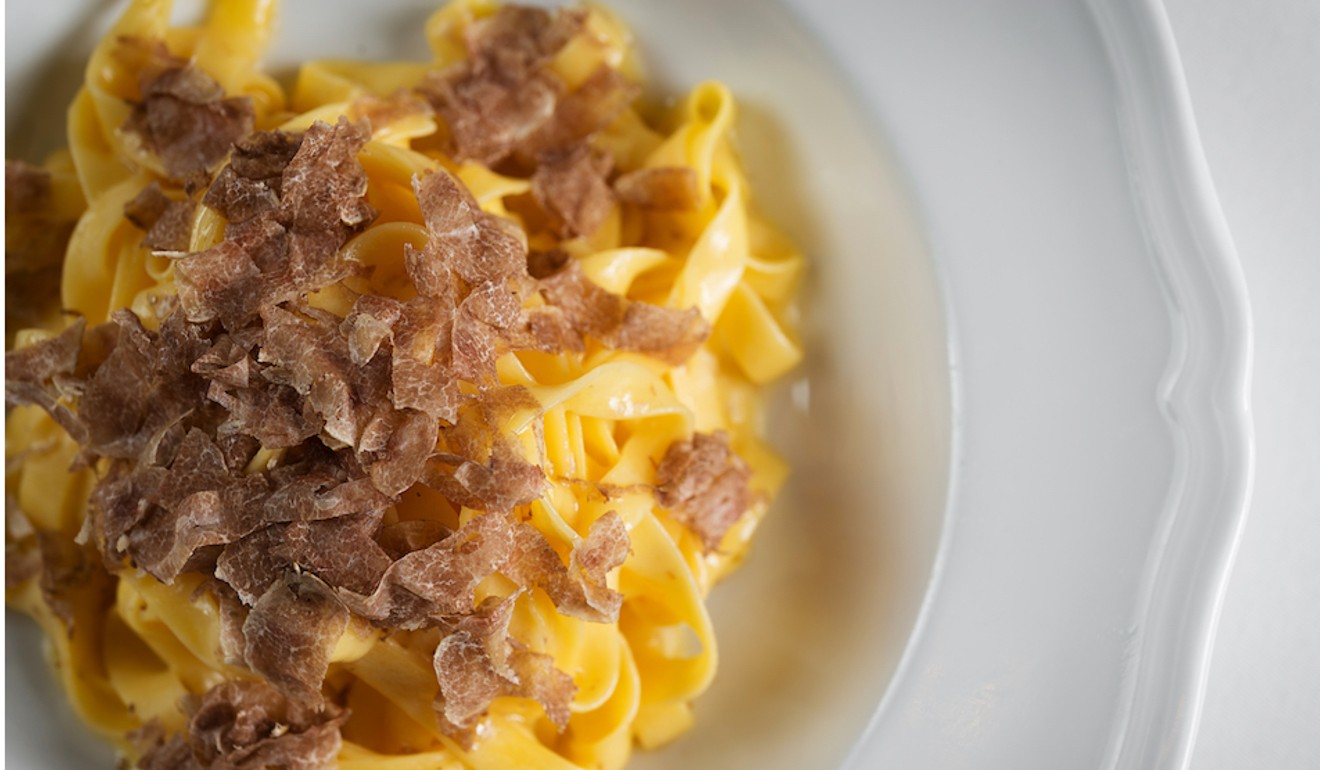 Highlights of the seasonal truffle menu include truffle fettuccine topped with truffle shavings, fluffy Japanese eggs on brioche topped with truffle, and truffle tortellini with white truffle butter, sheep's milk ricotta and Parmesan.
Date: From late October through December
Address: 9/F, 33 Wyndham Street, Central
MACAU
Michelin guide Street Food Festival
The Michelin guide Hong Kong Macau debuts its first street food festival in Macau. From October 5 to 8, the inaugural festival sees chefs from Michelin-starred restaurants, Bib Gourmand (places that offer three-course menus under HK$300 per person) and Michelin-recommended eateries lining up Gourmet Walk located inside Studio City.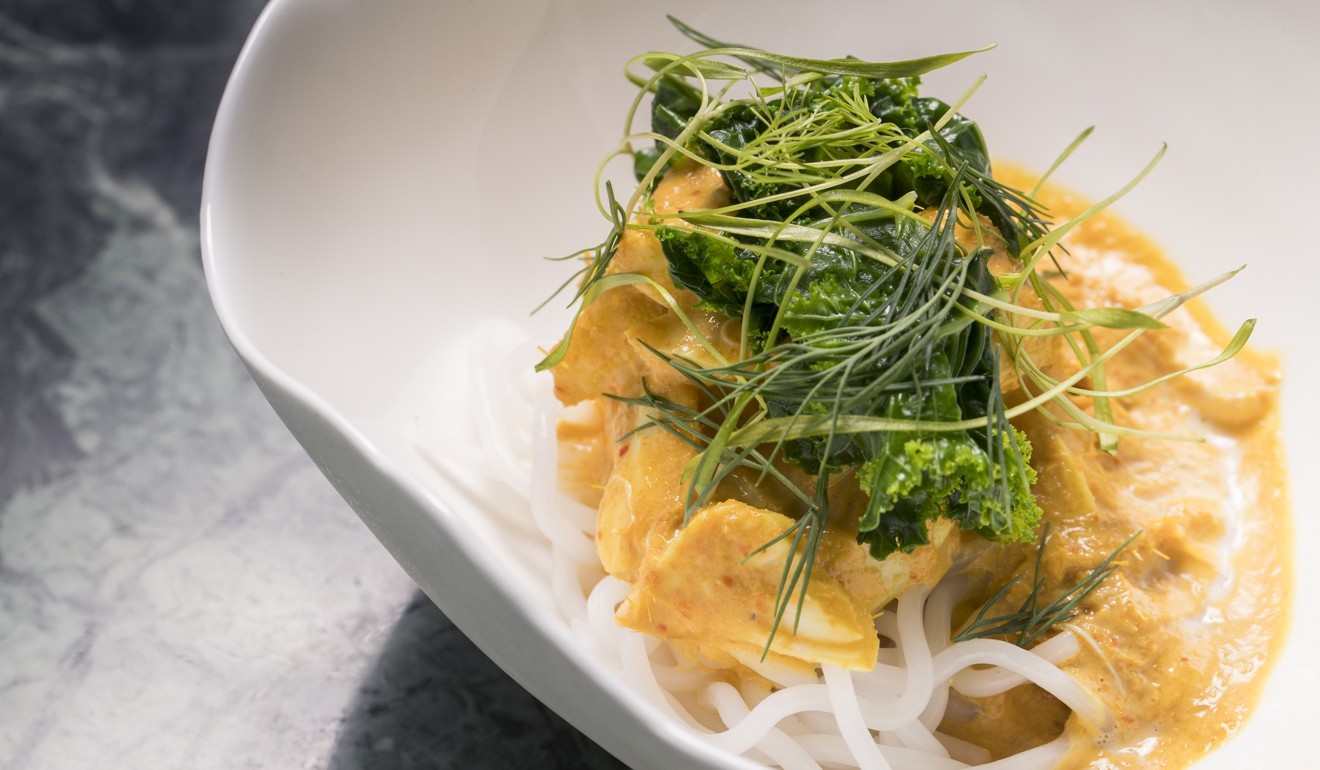 Festivalgoers are going to be spoilt for choice, with some of Asia's top quality dishes temporarily brought together in one area. Definitely worth a ferry ticket to Macau, we say.
A couple of highlights include Manjunath Mural from one-Michelin starred Song of India, and Malcolm Lee from one-Michelin starred Candlenut, a Peranakan restaurant. Both restaurants are in Singapore.
Date: October 5 – 8
Address: Macau Gourmet Walk, Studio City, Macau
Oktoberfest
Oktoberfest returns to Macau via MGM Macau from October 12 to 22. The 11-day beer festival will present a wide range of German beers, cuisines and live entertainment including oompah music and folk dances. A highlight of the festival is Löwenbräu, one of the six official Oktoberfest brews from Munich. Another highlight is the Högl Fun Band, specially flown in from Munich to perform live.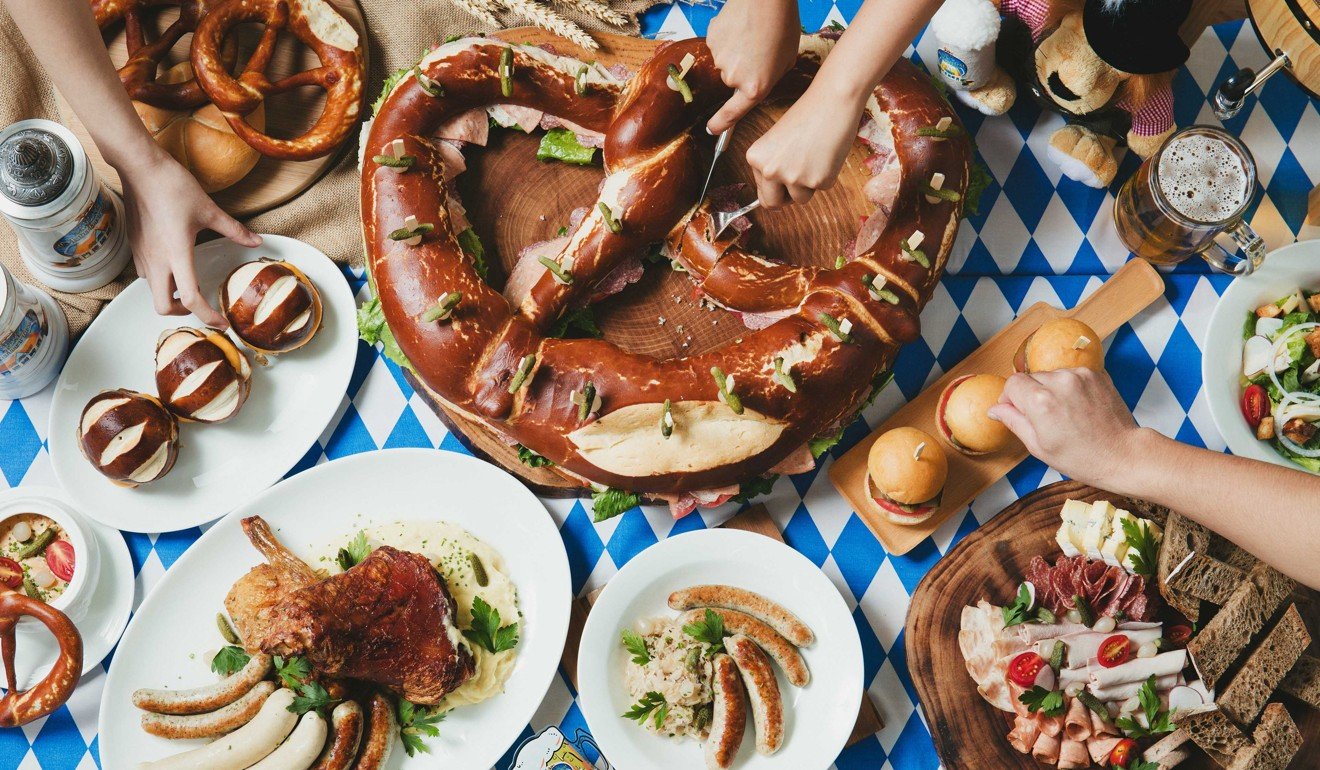 Date: October 12 – 22
Address: The Vista II, MGM Macau