Countryside pub The Black Swan at Oldstead in Yorkshire recently scooped the title of world's best restaurant in the TripAdvisor Travelers' Choice Awards in the fine dining category, beating second-placed Belmond Le Manoir aux Quat'Saisons, also in the UK. How has British fare gone from boring to world-leading in only 30 years?
'World's best restaurant' is this English pub in the middle of nowhere
Switch on an American talk show in the '70s, '80s and even the '90s, and British food was often the butt of many a joke made by celebrities visiting London. Compared to the rest of the world, British food was still suffering the effects of post-war rationing. Food was mostly plain and boring. Common dishes for most British families consisted of pies, fish and chips, egg and chips, liver and onions with treats of full English breakfast and a Sunday roast at the weekends, and rice pudding, jelly and tapioca for dessert. Even the variety of fruits was limited to oranges, apples and bananas, with grapes in season up until the early '80s.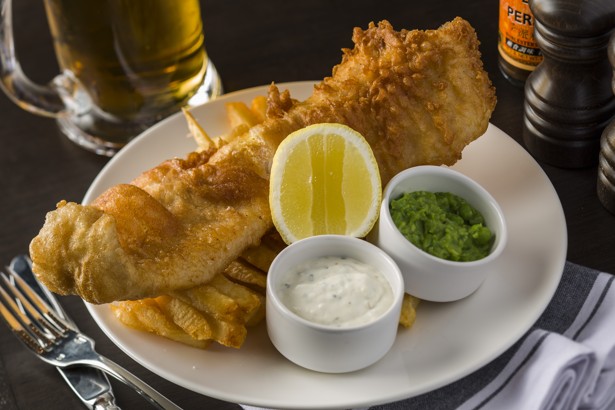 The search for Hong Kong's best Sunday roasts: Yorkshire puds, potatoes and all the trimmings
But British food had not always been this way. Anglo-Saxon Britain produced the first meat and herb stews, ahead of Europe, and the Normans introduced exotic spices and European influences. And we have all read accounts of the lush banquets of King Henry VIII and other royals through the centuries. The British, through its empire, also introduced exotic spices from India to its cuisine. The British food scene was looking good. So what happened?
"We went through the two world wars and the style of British cuisine changed," said British chef Gary Rhodes on a recent visit to Hong Kong.
Video by Matthew Furniss
"It was about rations – it was hardly about food. Sauces became heavy because you had to add flour bases to it for it to go further because it would keep the budget right to make sure many people can feed from that food. When you've travelled through that in such a huge way over those years and then try to turn things back round to what it was before is hard.
"Searching for [British] old recipes, I have found dishes to be so much more refined before we went through this stale period. So you are going back 200 years and you find out dishes were not all starchy and heavy. There was something that was a lot more refined in those days. It tells an incredible story."
Modern British food is defined as a reinterpretation of old dishes. "I got my first Michelin star in 1986 for British food," Rhodes continues. "I was reintroducing faggots, onions and gravy, oxtail and mashed potatoes and got a Michelin star for it. And I sort of feel I'm back in the '80s. You're talking 30 years ago or more. I was trying to make a statement. I wanted to be one of the first chefs to really say, look, we have some of the finest ingredients in the world."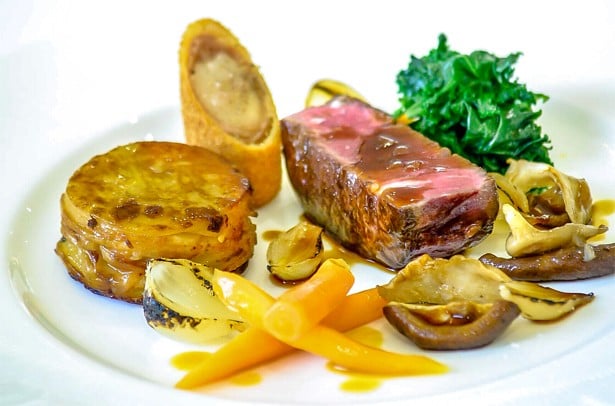 Gary Rhodes will create menu in HK to celebrate Skye's first anniversary
Rhodes wanted to take old ideas and give them a new introduction. "Being a British chef who believes in our cuisine, I am trying to almost recreate and create dishes that are new which one day will be a repertoire that will be old all over again. [While in Hong Kong], we are doing the white tomato soup. It's made from bright red wonderful local tomatoes usually from the West Country, which are so full of flavour. They are bright red, they are juicy, from little cherry tomatoes to plum tomatoes, they are gorgeous but the soup is pure white in colour. You are talking about the tiniest splash of cream, but there is a way of taking the essence from the tomato which then has a clarity about it. It's almost like looking at a very pale consommé." He says the process takes two to three days.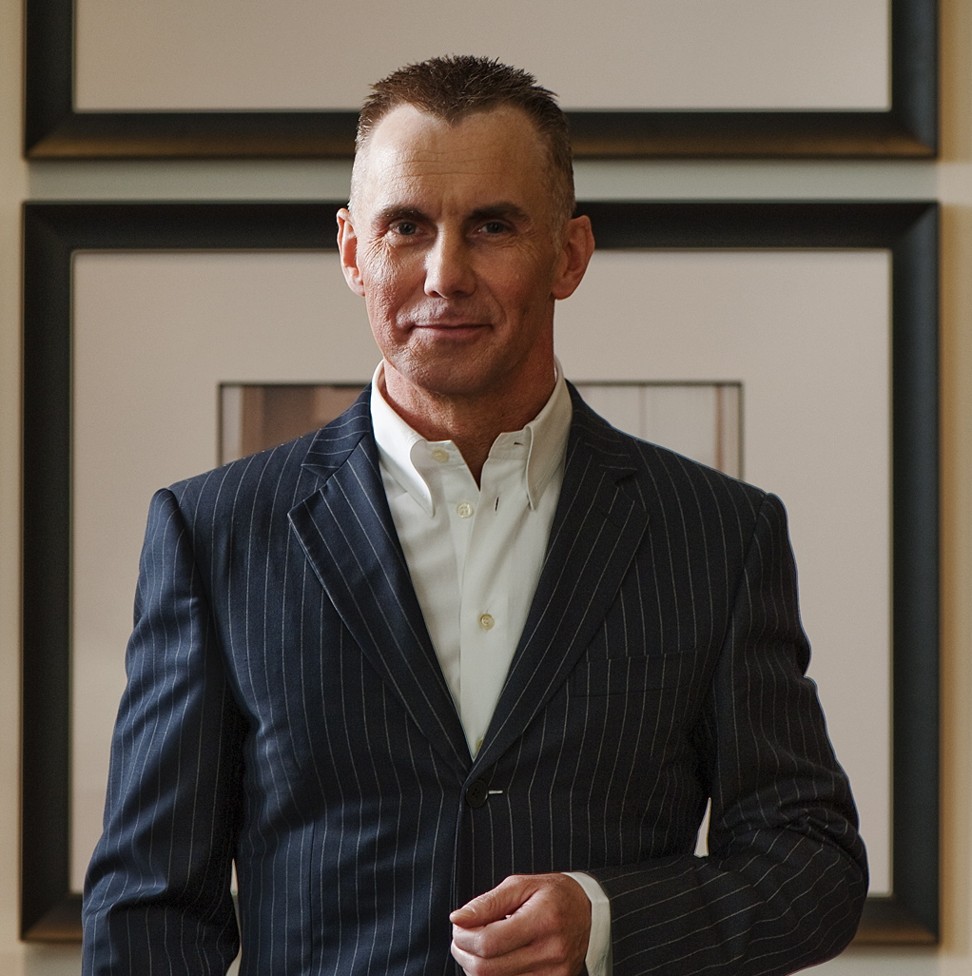 "I have put many new dishes together but they are always borne from something. A lobster thermidor is a classic dish. Basically, it's a lobster either steamed or poached with like a rich truffle or cream sauce on top. I made a concept from that. Basically, I made an omelette in a pan with lots of lobster meat that has barely been blanched so that it's almost melting as you eat it. Then I make a lobster bisque, which is reduced to a sauce but with no flour base in it. We make it purely with different strengths of creams and different strengths of cheeses. Three cheeses go into it. On top of that, I made a little truffle stock reduction … people say, is that all it is, but [when you taste flavour], you will realise why that dish takes so long to create. It's worth every single minute. To me it's about giving everything a simple touch, and not everyone realises what it takes to get to that."
Slovenia's cuisine is set to rival the world's best
British chefs Jason Atherton, Tom Aikens, Gordon Ramsay and Heston Blumenthal have also helped put their country's cuisine back on the world map.
Culinary director of Rhoda and British chef Nathan Green, who first came to Hong Kong as executive chef for Jason Atherton's 22 Ships, believes modern British cuisine has bloomed by incorporating French cooking techniques.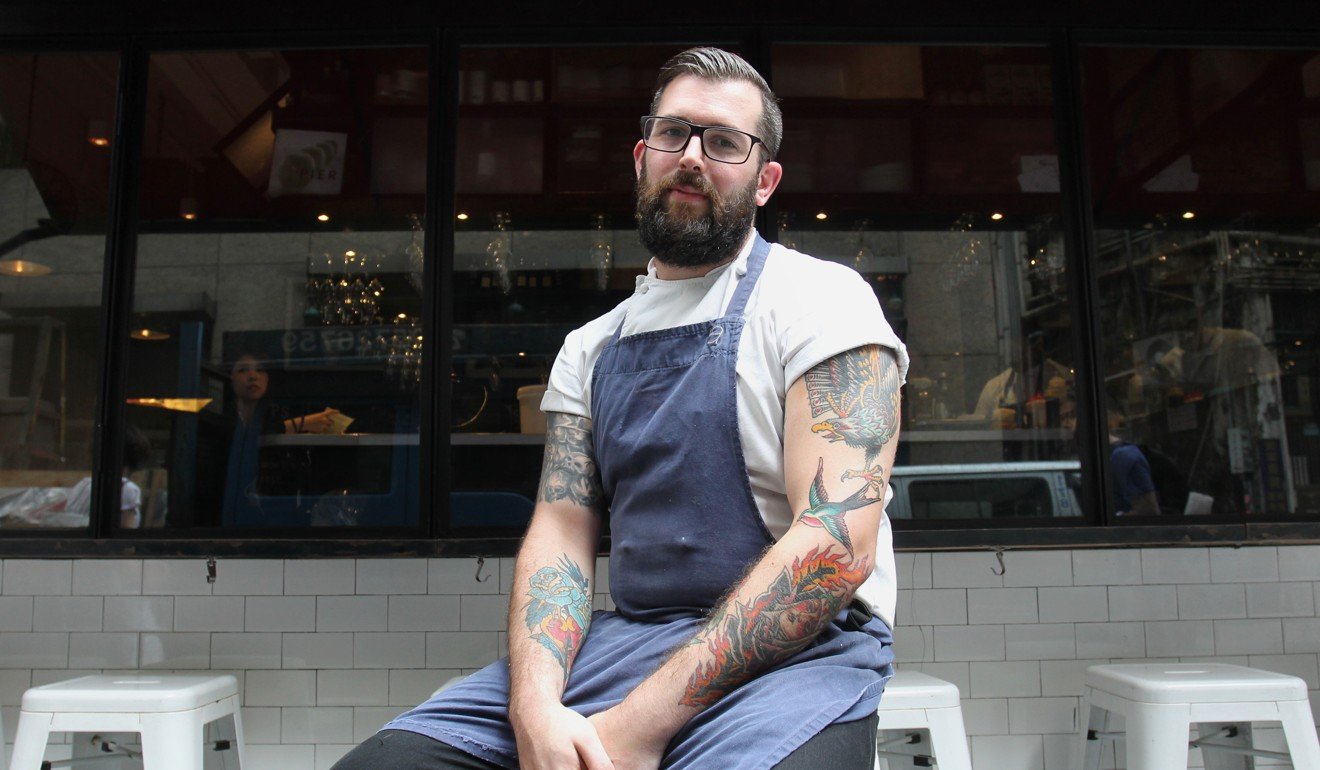 Before working for Atherton, Green did stints under such British luminaries as Michael Caines, Aikens and Tom Sellers. He says, "For me, the classic techniques of the French kitchen are what have set the tone for today's modern British food as most the best British chefs have spent time under French masters. Britain is also a melting pot of different cuisines and cultures. The way that I define modern British food is stunning food cooked with amazing seasonal British produce."
12 spots to try in October: Hong Kong and Macau's latest dining options
"Jason's influence on me has been huge in the way I look at food and operate. He is definitely one of the most recognised globally, but I have actually spent most my career working with guys who have been pushing modern British food for nearly two decades. Many of these guys are lesser known names in the Asia market guys like Mark Hix, Gary Rhodes, Rick Stein, Brian Turner and Fergus Henderson. They all applied great technique and passion to seasonal British produce in the late '80s, early '90s."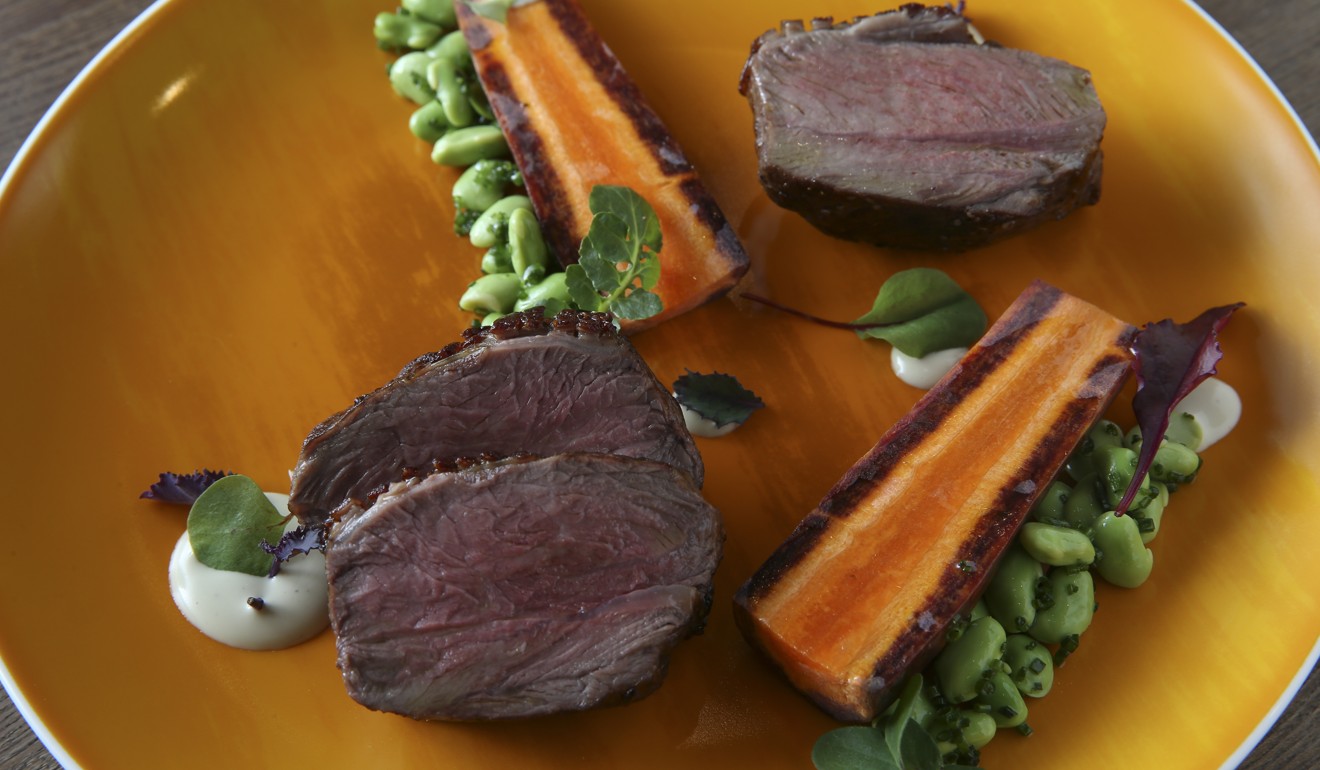 He adds, "In the '80s and '90s, Britain was ravaged with things such as salmonella, BSE and foot and mouth disease. These were all man-made problems due to poor intensive farming, but as a result of this, farmers changed there approach to farming, and the quality of produce just got better and better. More chefs shifted to using local or British produce.
Gough's on Gough opens in Hong Kong serving modern British fare
"In the 2000s, modern British cuisine exploded. I worked with Caines at Gidleigh Park when I left college, where pretty much 85 per cent of what we cooked came from with in a 30-mile radius. Although French in technique, the ingredients were British," he continues.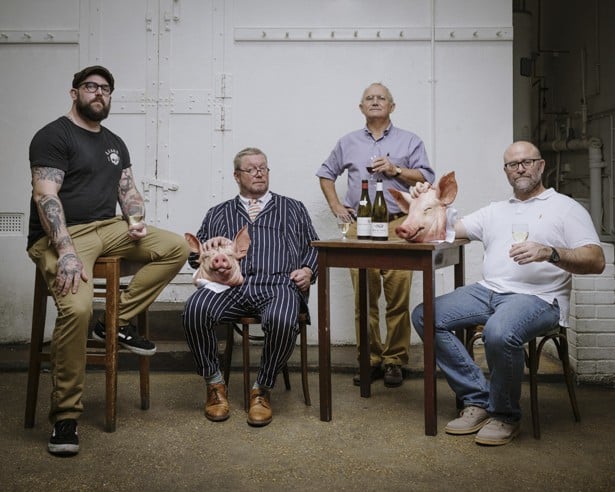 "I then worked with Aikens when he opened up in 2003 and again [it's] super creative food grounded in French technique using British produce. Around that time, you had guys like Stephen Terry, Richard Corrigan, Adam Byatt and Shaun Hill applying this same way of thinking to British produce."
The mid '90s saw the birth of the gastropub, which again was massive for the growth of British food. "I myself spent four years running gastropubs from 2009 to 2013 reworking British classics as well as creating my own dishes using the best seasonal British produce."
Hong Kong's gastropubs add fuel to the city's global dining scene
But Green still thinks that British food has never really transcended outside the UK, and it is still viewed as sausage and mash, fish and chips and the like. "It's not been deemed sexy enough." Maybe the new best world's restaurant according to travellers will change this perception.