Singapore Airlines, the first carrier to put a double bed in its cabins, is spending US$850 million to refit all of its Airbus SE A380 jets with the aim of taking airline luxury to a higher level.
On Thursday the airline unveiled its first major overhaul across cabin classes of its Airbus SE A380s since 2007, when it became the first carrier to fly the double-decker aircraft.
For the most premiere of its customers, it has cut the number of suites from 12 to six, allowing additional space and frills, such as a separate, fully adjustable seat with leather upholstery by Italy's Poltrona Frau, as well as double bathrooms, one of which has a sit-down vanity counter.
The new Singapore Airlines suites will have a separate bed, without the need for conversion from a sitting position, alongside the adjustable leather seat.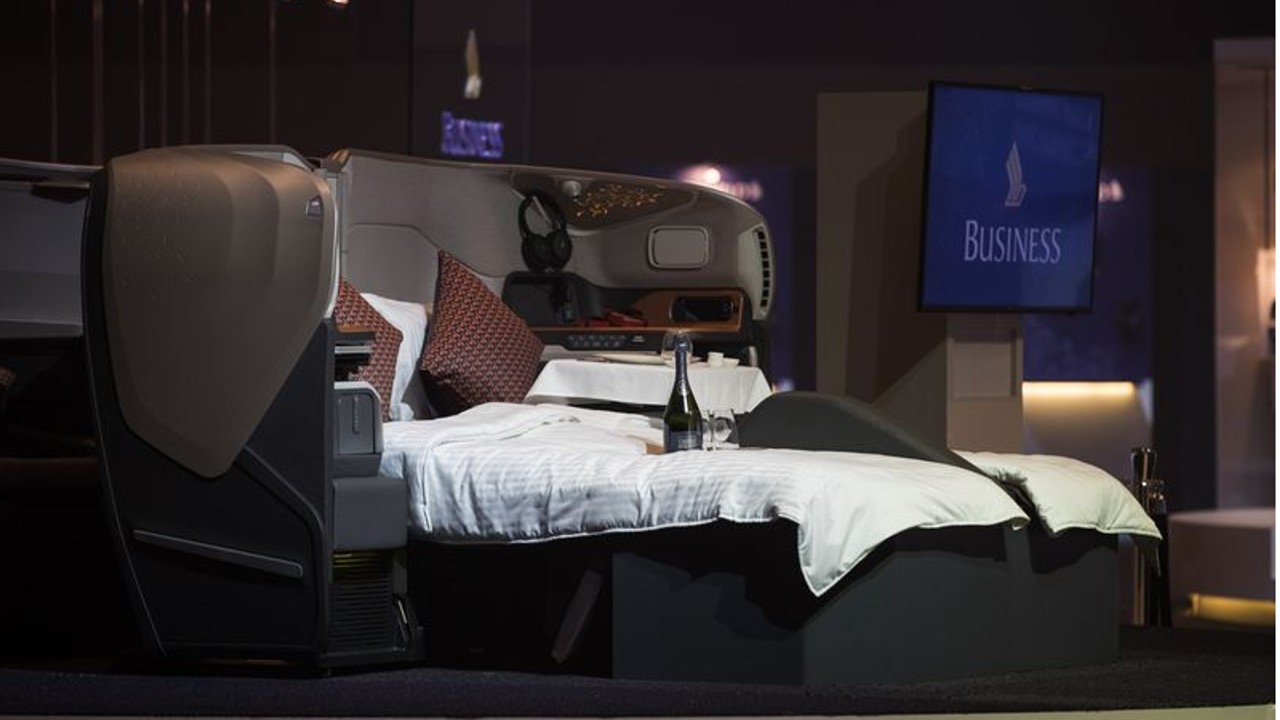 The changes will be first introduced in five new super-jumbo aircraft it will receive progressively from this year, starting with the Singapore-Sydney flight on December 18.
Singapore Airlines also will retrofit its older A380s with the new products starting in late 2018, with a target for completion in 2020.
Peek inside the luxury Boeing tailored for the world's richest
Airlines have been trying to outdo each other when it comes to pampering the upscale business traveller.
Goh Choon Phong, Singapore Airlines' chief executive officer, is fending off intensifying competition, particularly from Middle Eastern carriers, such as Emirates, which in August introduced a revamped lounge inspired by private yacht cabins on its own A380s.
Emirates' inflight cocktail bar and lounge take to the skies
Etihad Airways provides in-flight showers for first-class passengers on its A380s, and its Residence suites feature a lie-flat bed and a living area with a 32-inch television and private butler.
There was a time when superior product offering was one of the stronger choice criteria for a person buying a seat, but unfortunately everyone has become pretty good
The history of first class reveals luxury air travel tug-of-war
The Singapore carrier's cabin revamp – four years in the making – comes amid a review of its entire business as the money earned from flying passengers per kilometre hovers at roughly eight-year lows and it prepares to report quarterly results next week.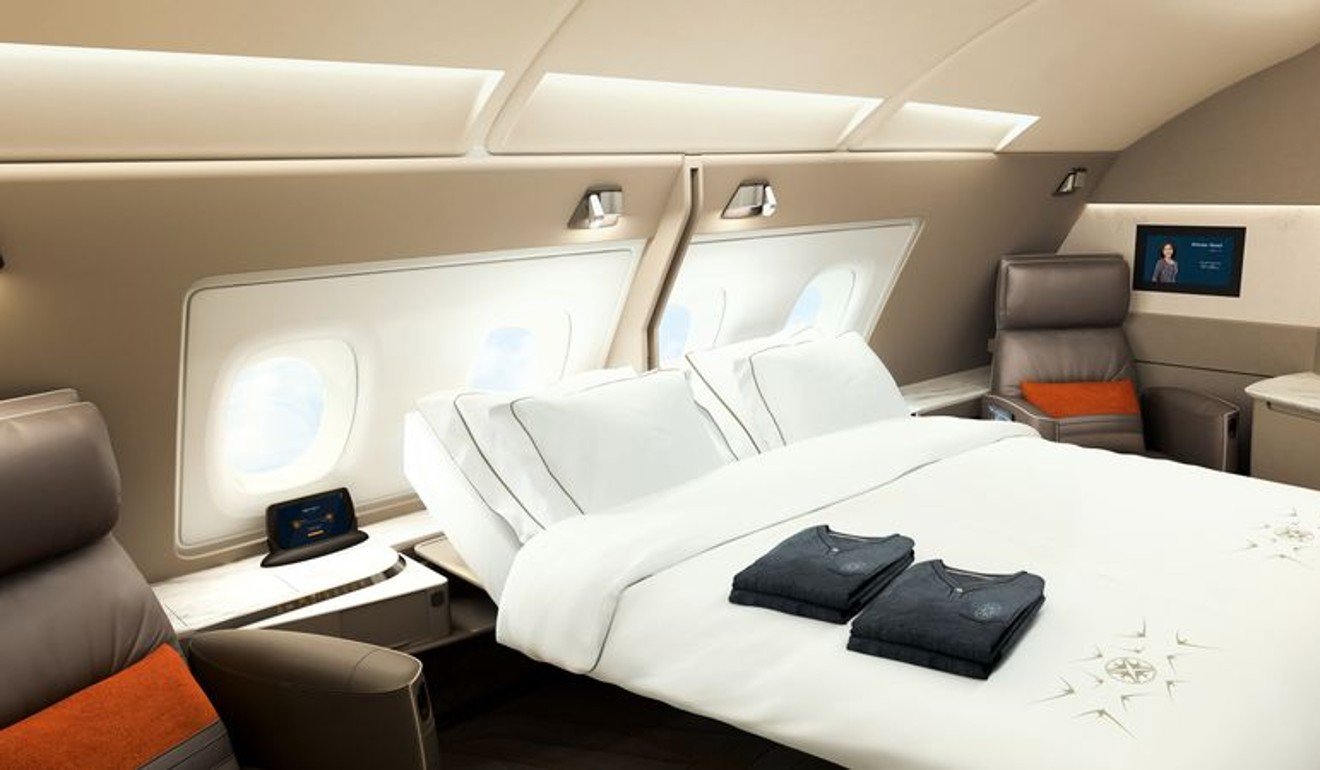 "There was a time when superior product offering was one of the stronger choice criteria for a person buying a seat, but unfortunately everyone has become pretty good," said Mohshin Aziz, an aviation-focused analyst at Maybank Investment Bank, in Kuala Lumpur. "To put so much emphasis on it is probably an outdated strategy."
Rather than spending money to upgrade cabins, Singapore Airlines should be focusing more on better scheduling and services to raise profits, says Mohshin, who rates the stock a hold.
The future of business class includes personalisation, tech and privacy
The airline currently has 18 A380s, four of which will be returned to lessors progressively in 2018. The new suites were designed by the French company Pierrejean Design Studio, while the business class cabin was designed by British company JPA Design.
Business-class passengers will have a 63.5 centimetre-wide seat that reclines directly into a full-flat bed of 198 centimetres.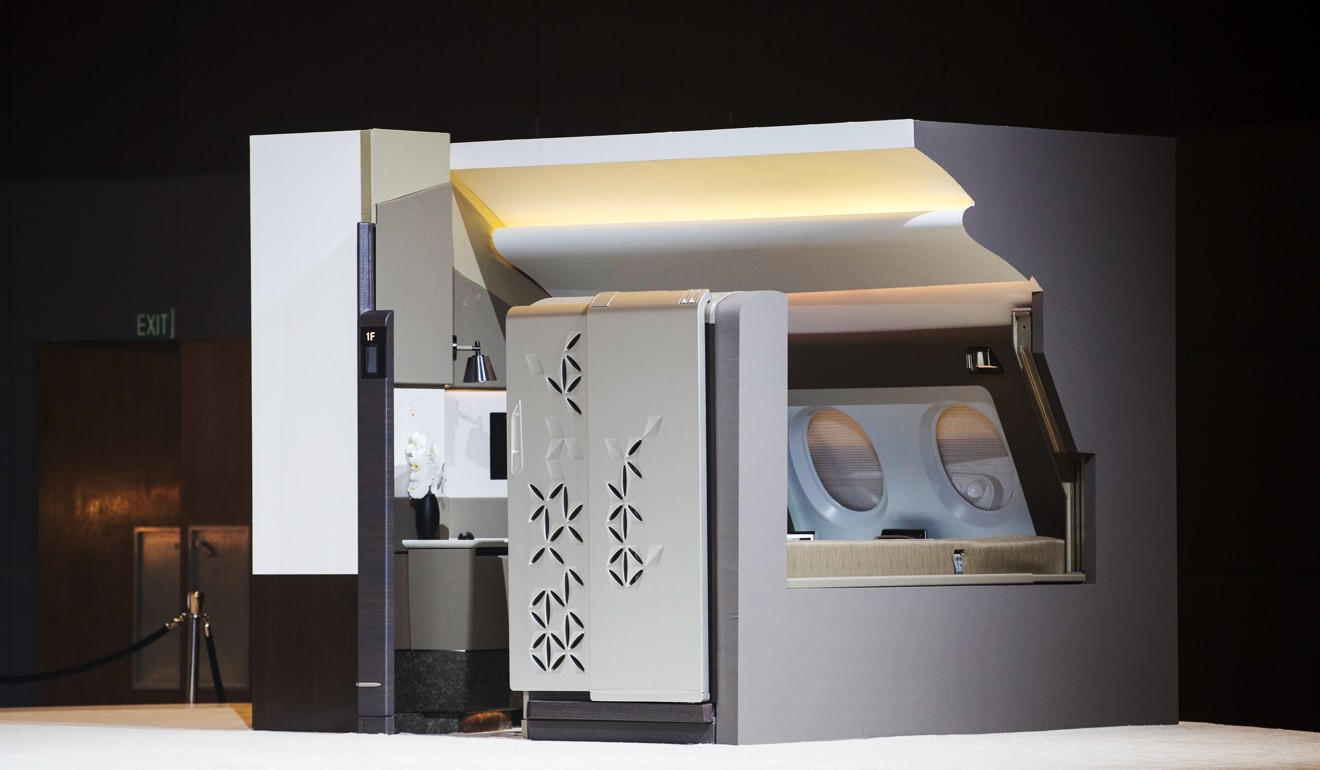 Singapore Airlines – the only Asian carrier to have flown the luxurious Concorde more than three decades ago – posted a net loss in the quarter up to the end of March. It rebounded to a profit of S$235.1 million (US$173 million) in the three months up to the end of June.
Predicting another challenging year, Singapore Airlines set up a dedicated office to conduct a wide-ranging review to transform the company and better position itself for sustainable growth, it said in May.
Goh said in June that jobs could be eliminated, and two months later offered voluntary unpaid leave to cut costs.
The carrier is not the only one feeling the heat. Hong Kong's Cathay Pacific Airways is also carrying out its biggest transformation plan in two decades, and said in May that it would cut 600 jobs at its Hong Kong head office as part of efforts to revive its fortunes.
Besides the A380 revamp, Emirates is preparing to unveil the new first-class cabin on its Boeing 777-300ER aircraft that will have six suites, two fewer than before, as well as new features for business and economy seats, during the Dubai airshow in November.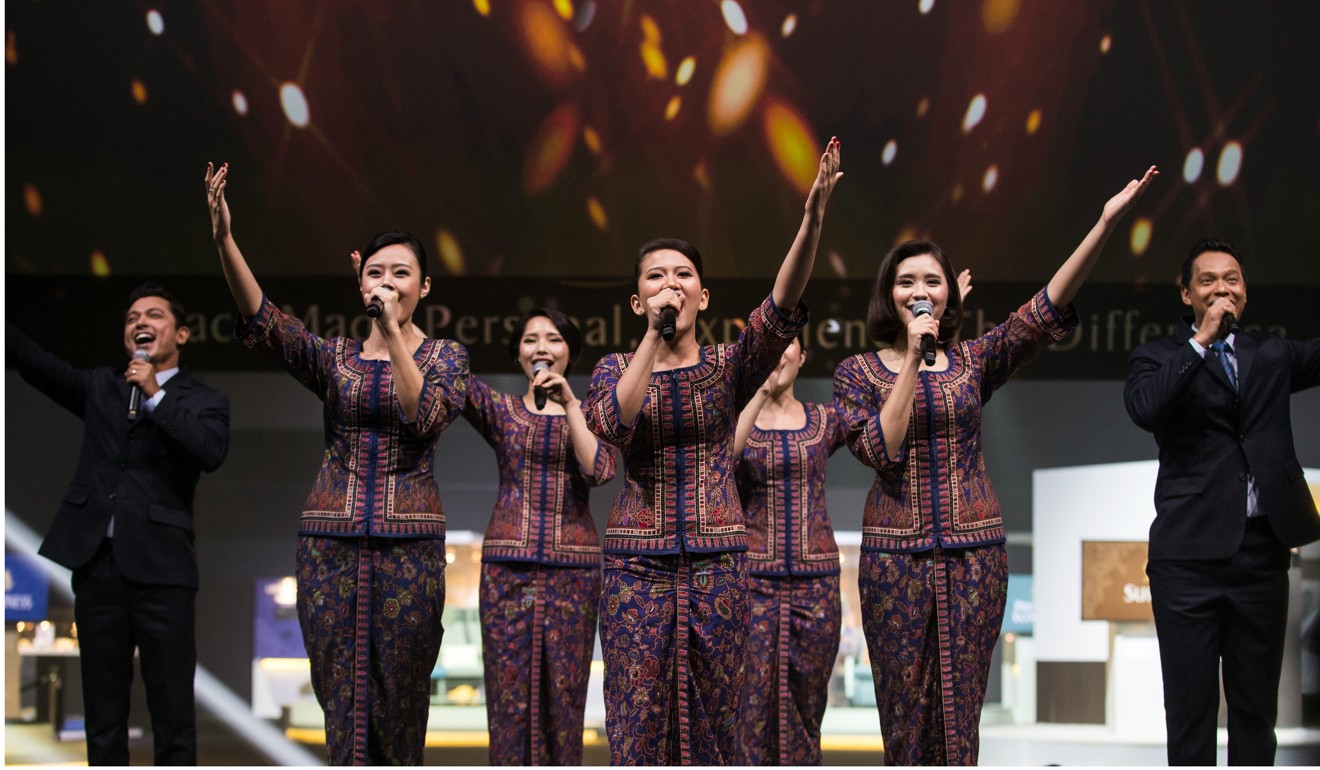 While Singapore Airlines had been an industry trendsetter, such as being the first to provide free alcohol to economy-class passengers and headsets for in-flight entertainment in the 1970s, it has been less so in recent years.
The airline's last major offering was in May 2015, when it introduced a premium economy class and played catch up to Qantas Airway and Cathay.
"There is an urgent need for SIA [Singapore Airlines] to move ahead of the competition again," said Corrine Png, founder and chief executive officer of Crucial Perspective in Singapore.