By Nyshka Chandran
How does a professional champagne taster stay sober throughout the day?
For Marie-Christine Osselin, Moet & Chandon's wine quality manager, water is her best friend.
Some days involve tasting up to 50 different wines, she said, adding that there are "no normal days" at the winery, which is owned by the luxury goods company LVMH.
By having the largest supply, we have the capacity to create consistent wines every year
Based in the French province of Champagne from where the bubbly gets its name, Moet & Chandon boasts the region's largest vineyard at 1,200 hectares
But that only meets 25 per cent of the brand's needs, so the company also works with 450 growers in the area, gaining access to a total of 5,000 hectares.
"By having the largest supply, we have the capacity to create consistent wines every year," Osselin said.
How 'ice Champagne' was finally invented
At the end of the initial fermentation round, the winery has "nearly 800 different wines to taste", she said. "We succeed in maintaining quality because we have this large choice. When you have 800 wines, you can find something good."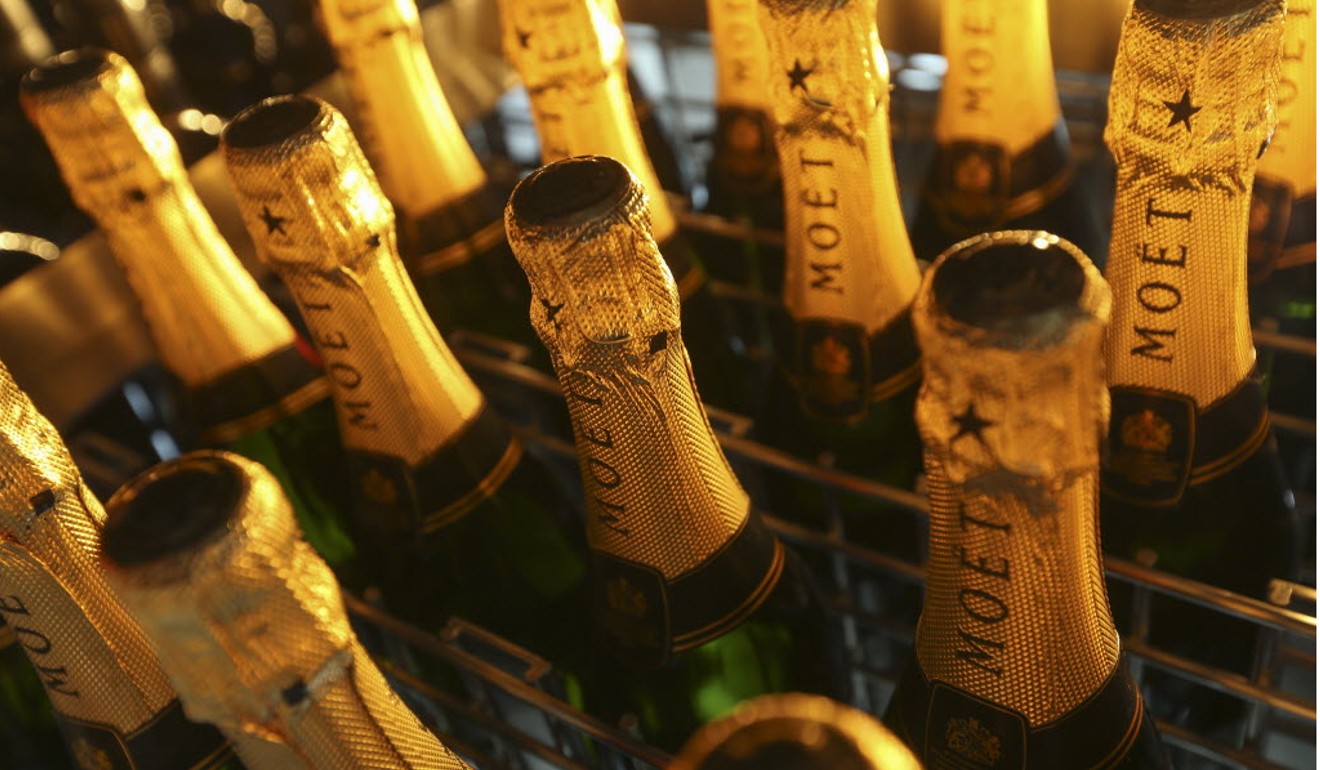 This past year has been demanding for the Champagne region because of rainy weather in August, she said.
[To be a wine taster you need] curiosity and passion: you have to understand the particularities of each year
"We work as a team so there's no single official taster, but we all have to agree on the taste to maintain standards," Osselin said, adding that the final call rested with Moet cellar master Benoît Gouez.
So, what does it take to become a taster?
"Curiosity and passion: you have to understand the particularities of each year," said Osselin, who studied quality management and learned wine tasting on the job. A sommelier background is not mandatory, she said.
Champagne houses Krug, Dom Pérignon and Veuve Clicquot face Brexit challenges head-on
While tasting, Osselin said she looks for three distinct factors that define the Moet style: "Fruitiness, a seductive palette and an elegant maturity." Any taste of oxidation or big bubbles were signs of a bad batch, she said.
Many characteristics distinguish Champagne from regular white wine .
● Chalky soil in the French province adds minerality to the wine
● A second fermentation process in the bottling stage, known as the "methode champenoise", produces the drink's famous bubbles and adds toasty notes that can't be found from a single fermentation.
The price of Moet
It's all about attention to detail.
The best wines from each harvest are stored in reserves for two to three years, a process that preserves fruitiness.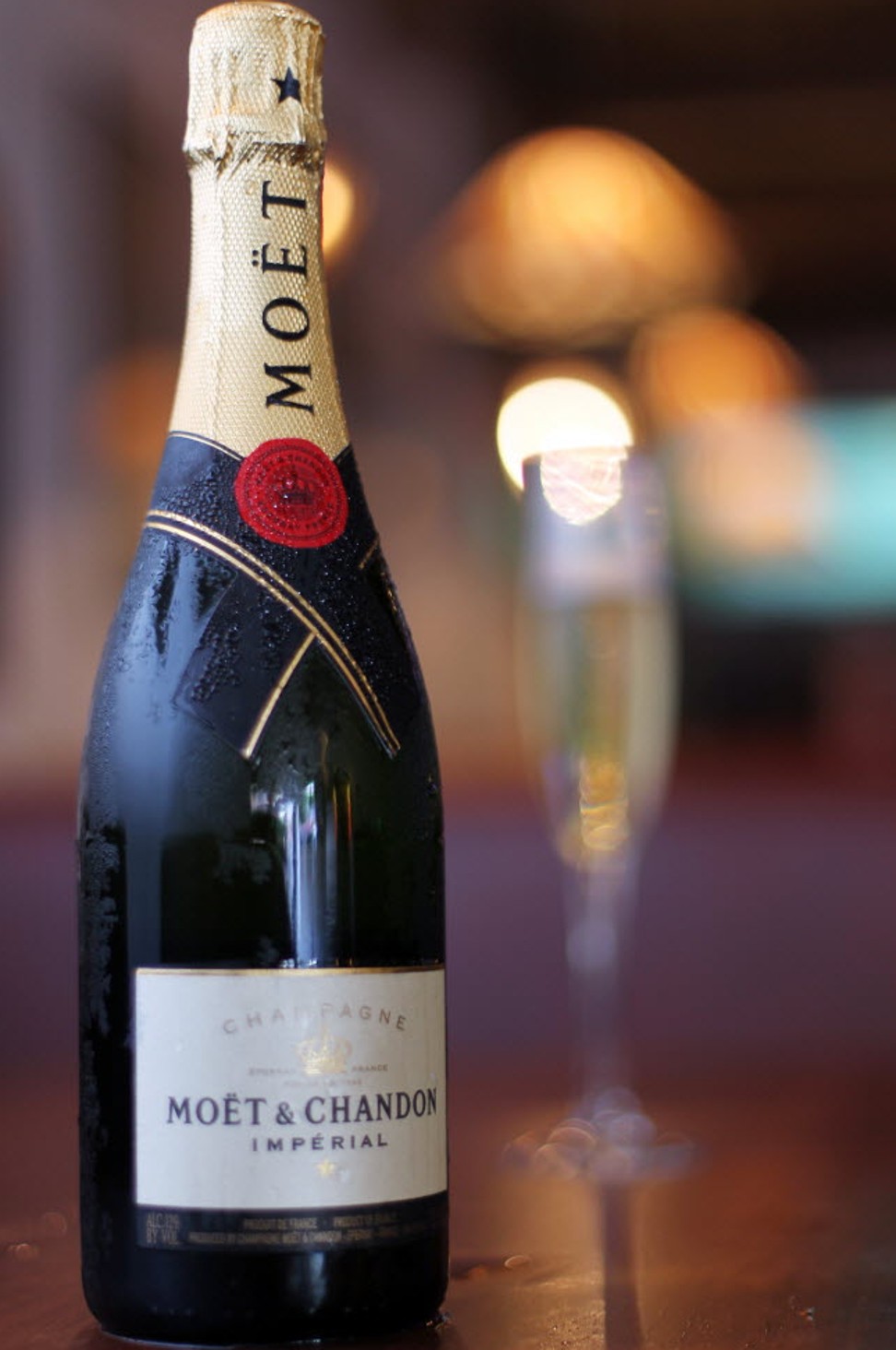 The brand's flagship product, Moet & Chandon Imperial, made from both harvested and reserve wine, spends two years in cellars, compared with seven years for a Grand Vintage release, which is made from the grapes of a single year.
Moet makes its wines from three grape varieties – chardonnay, pinot noir and meunier – and the fruit is picked "on the best day with the perfect balance of acidity and sugar", Osselin said.
Champagne adds fizz to new cocktails and lifts food pairing to fresh highs
Once the wine is bottled, it's stored in racks with the neck titled downward. A process known as riddling then occurs, in which the bottle is slowly tilted so the neck faces upward in order to remove excess yeast and sediment. That takes one to two weeks by hand, or one to two days by machine, Osselin said.
To ensure environmental sustainability, Moet employs as few chemicals and water as possible, practises zero-waste techniques and also creates eco-friendly bottles and labels, Osselin said.