It's truffle season, and white truffle lovers are in for a treat. To mark the highly anticipated white truffle season, Aqua has come up with five new and unique dishes. It has also unveiled a white truffle ice cream. The white truffles in each dish are sourced from Savini Tartufi in Tuscany, northern Italy, where the world's premium truffles are located.
The restaurant is co-hosting a charity white truffle dinner with the Savini family, in aid of The Duchess of Kent Children's Hospital, on November 23. Renowned truffle hunter and trader Cristiano Savini and his brother will be flying in from Italy to attend the event, bringing along an impressive 1kg white truffle available for auction in the evening. Tickets to the dinner are HK$988 per person.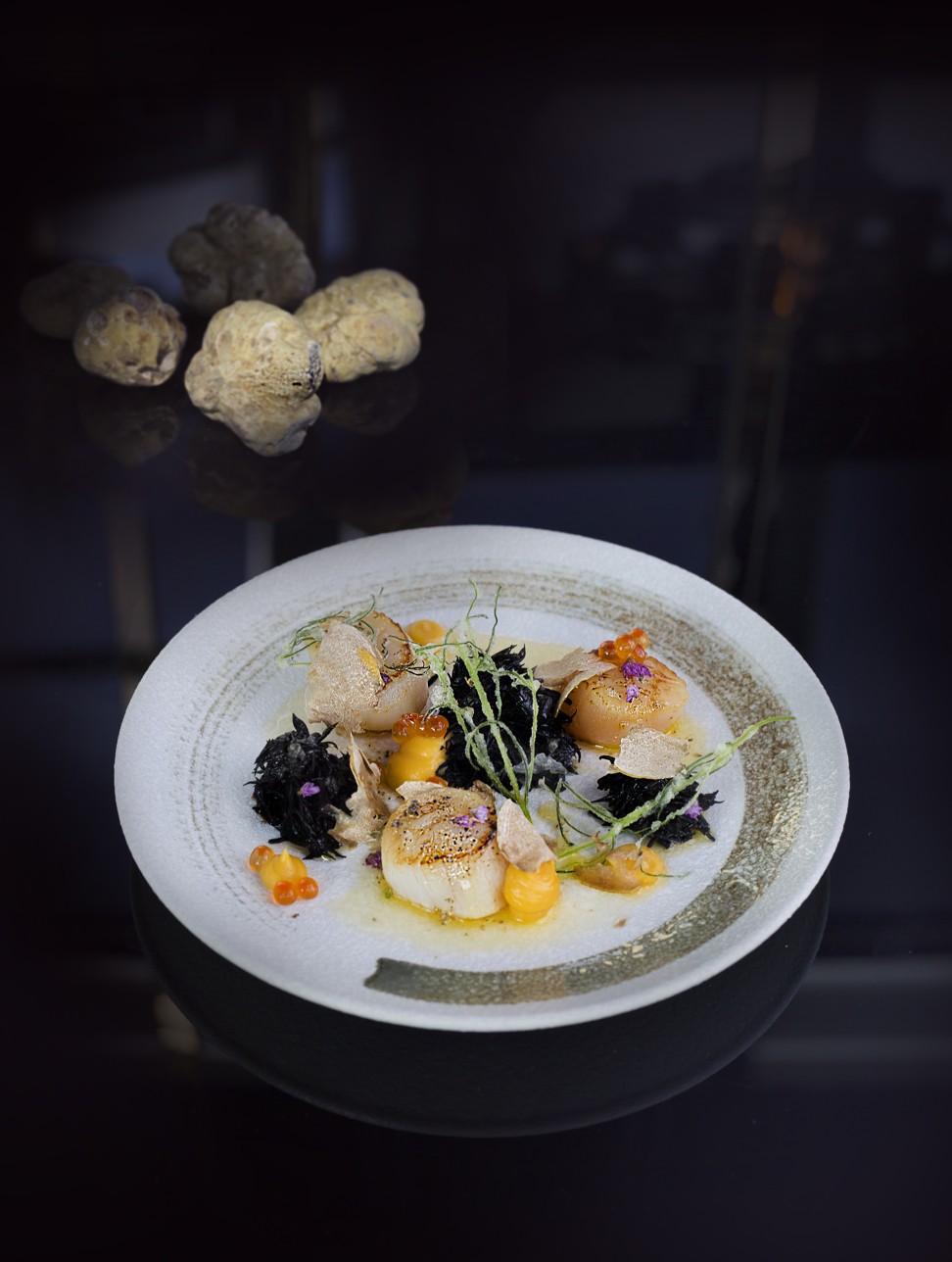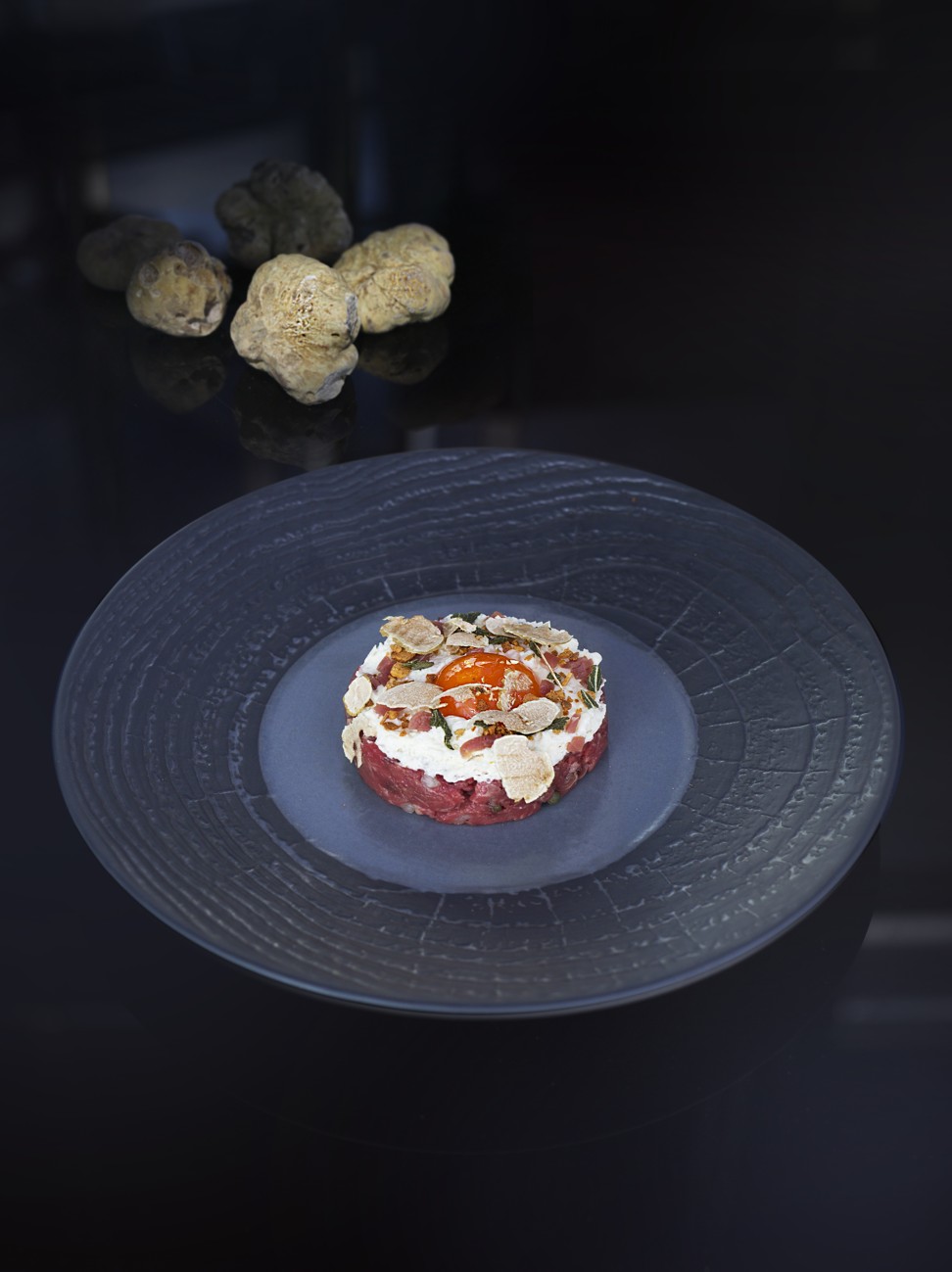 Where to eat in November: Hong Kong's new dining options
The five new dishes are available from now until December 31. To start is a hand-cut beef tenderloin tartare, Parmigiano foam with a sous vide egg yolk. Group executive chef Tatsuya Iwahashi from the Japanese kitchen has created scallops with white truffle miso butter, hijiki with yuba pumpkin miso, truffle ponzu and tempura of ohka hijiki.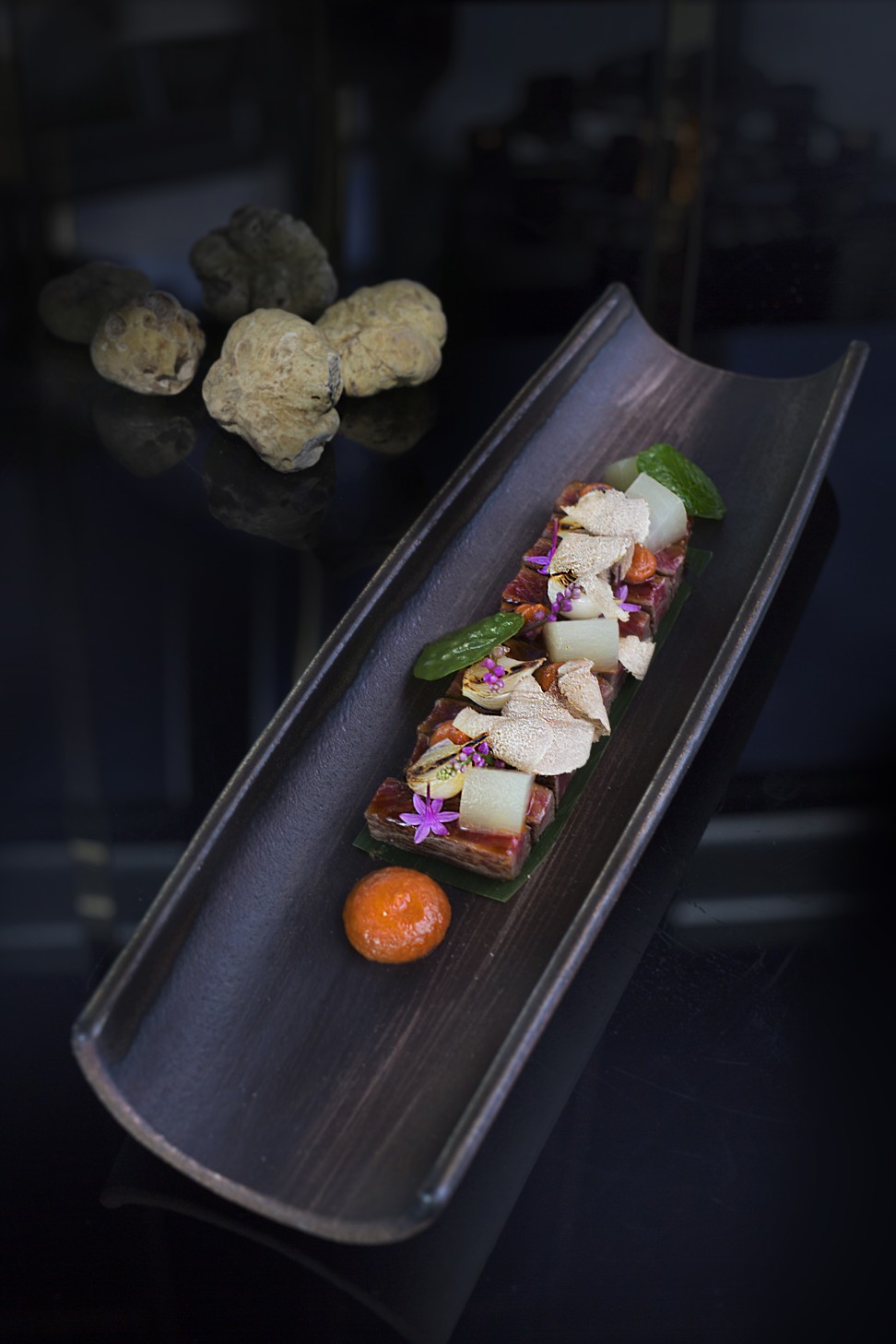 Chef de Cuisine Davide Borin from the Italian kitchen presents beef cheek cappelletti, pecorino, celery root and chicken broth. The beef tenderloin, ume shallots, truffle braised daikon with tomato nacho miso features produce which enhances the essence of white truffle.
Italian white truffle prices mushroom after a dry start to season
The after-dinner treat is smooth fior di latte truffle ice cream, amaretto crumble and mulled wine reduction.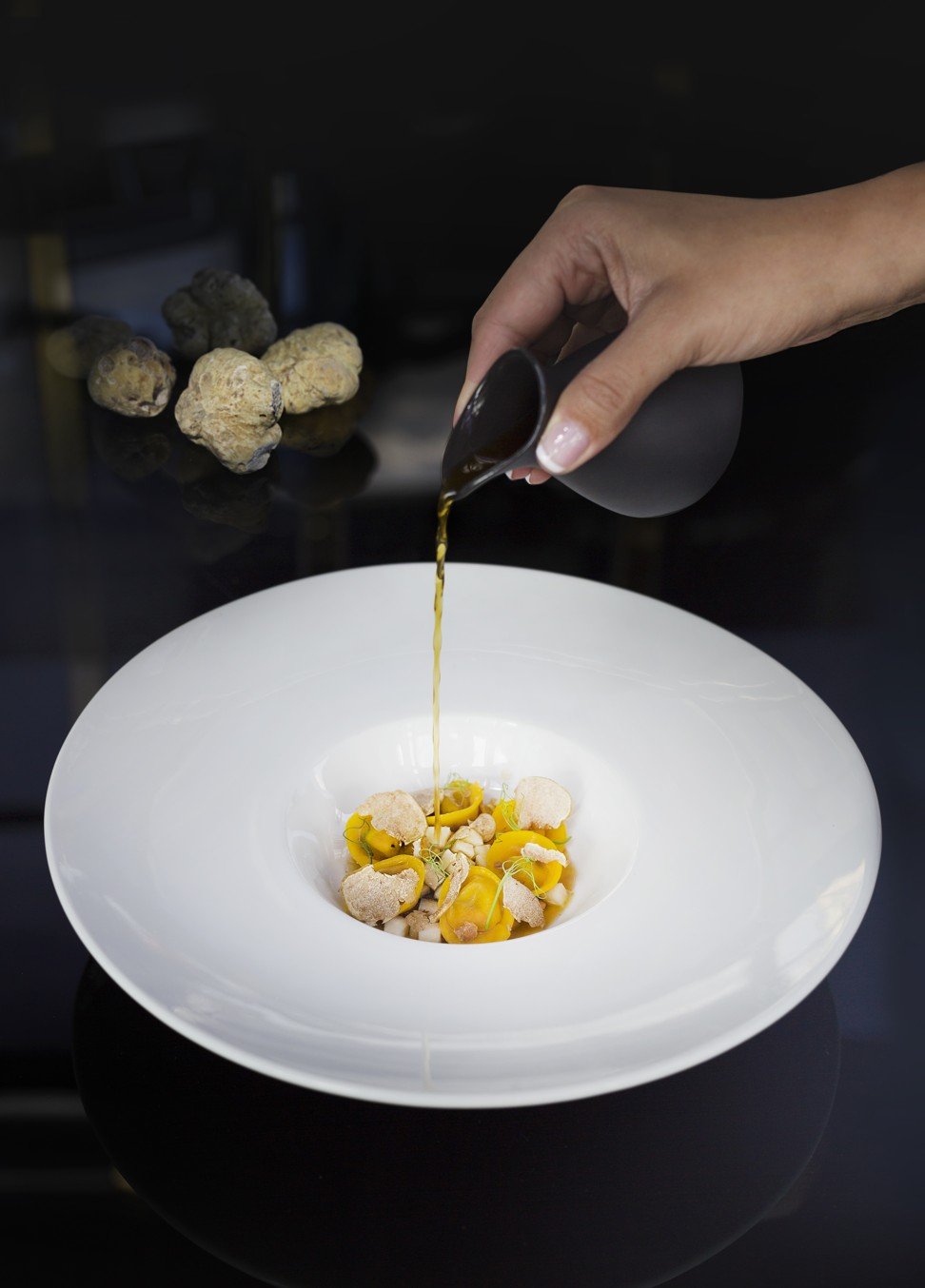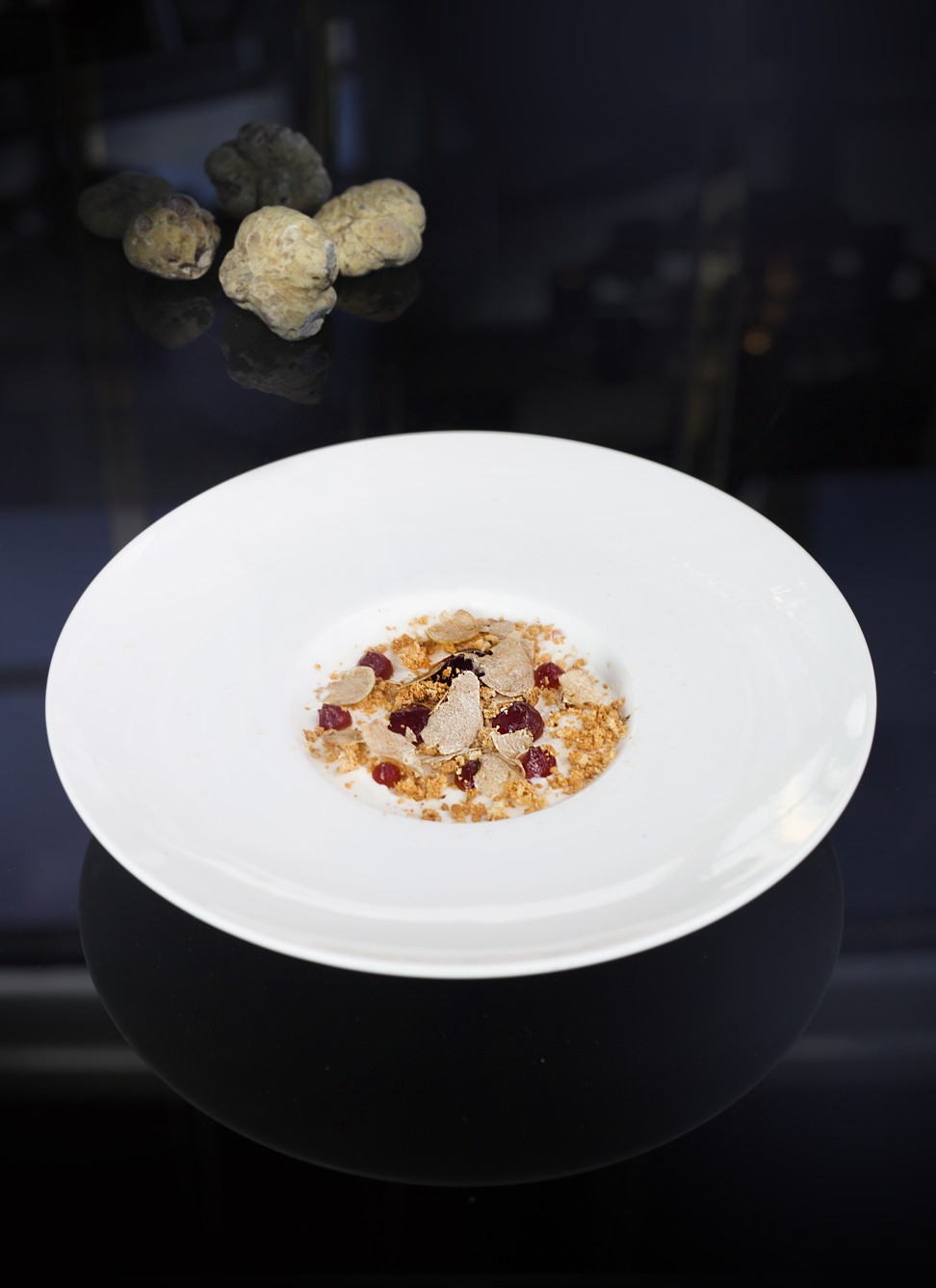 Yojimbo in Hong Kong set to recreate Tokyo nightlife with samurai schoolgirls and Harajuku punks
All guests who dine at Aqua throughout the season will receive a personalised gift of truffle butter provided by the Savini family.