First-class suites on a plane are like hotel rooms in the sky. You have a lot of space, privacy, exceptional services and Champagne.
In the years before business and economy class were invented, flying was something only the privileged could afford, and everyone flew in luxury.
The history of first class reveals luxury air travel tug-of-war
These days, airlines are competing to set ever higher standards in first-class travel. These are the world's most luxurious first-class suites.
Emirates: Boeing 777 aircraft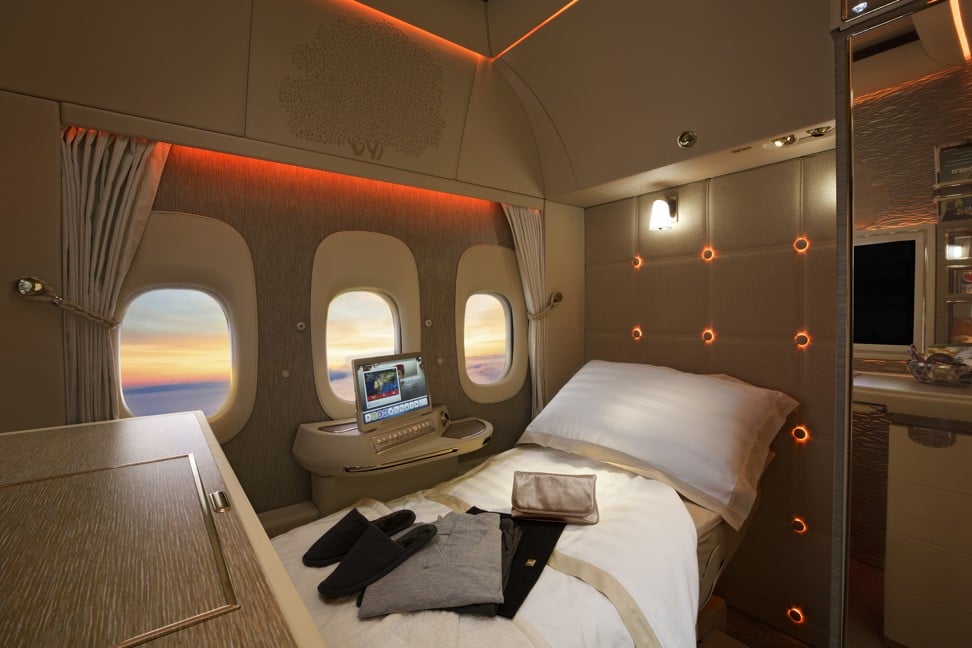 With floor-to-ceiling sliding doors, Emirates' privately enclosed suites, designed by the Mercedes-Benz S-Class team, have up to 40 square feet of personal space each and come with an array of smart technologies such as the Steiner Safari Binoculars.
Emirates' new luxury Boeing 777 suites get a little help from Nasa and Mercedes
Singapore Airlines: Airbus A380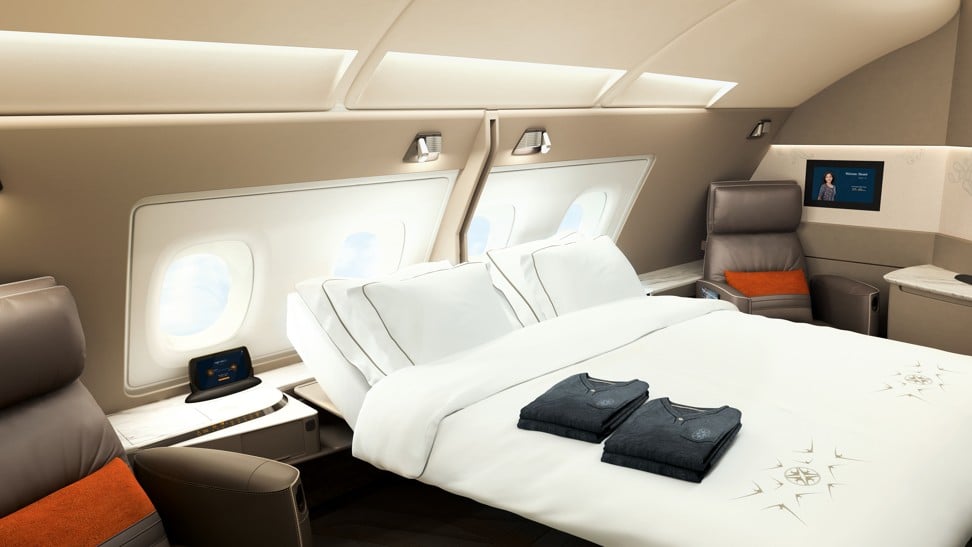 Singapore Airlines has won the Best First Class Experience for 2018 by AirlineRatings.com. Complete with lavish and upscale finishes, Singapore Airlines' private suite not only features a Poltrona Frau upholstered leather reclining swivel chair but also offers couples travelling together the option of a double bed.
Singapore Airlines becomes the first carrier to put a double bed in cabins
Air France: Boeing 777-300ER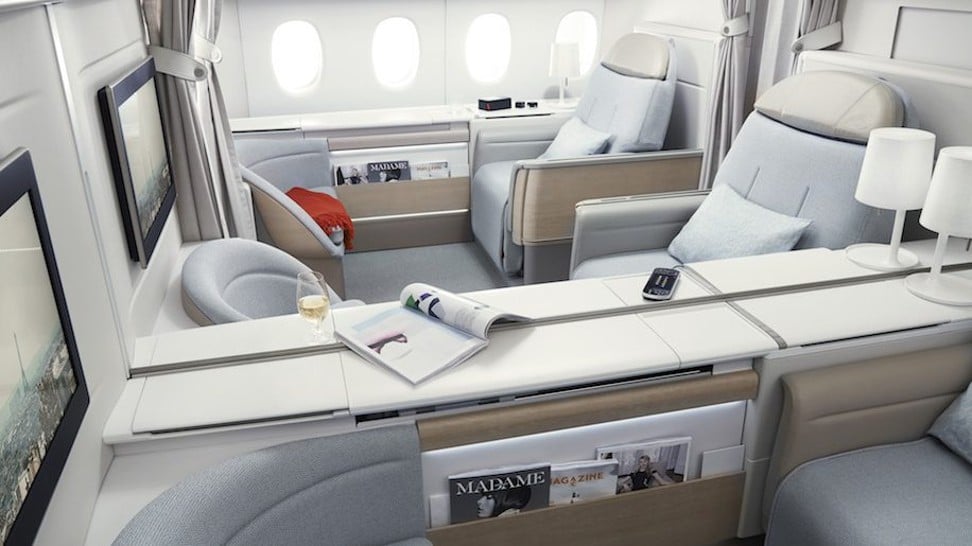 With an elegant and sleek design in muted hues, Air France's first-class cabin features four privately enclosed suites where the seats can turn into a comfortable bed that boasts a plush mattress and fluffy duvet designed by Sofitel.
Fashion's high flyers: eight most stylish airline uniforms
Etihad Airways: Airbus A380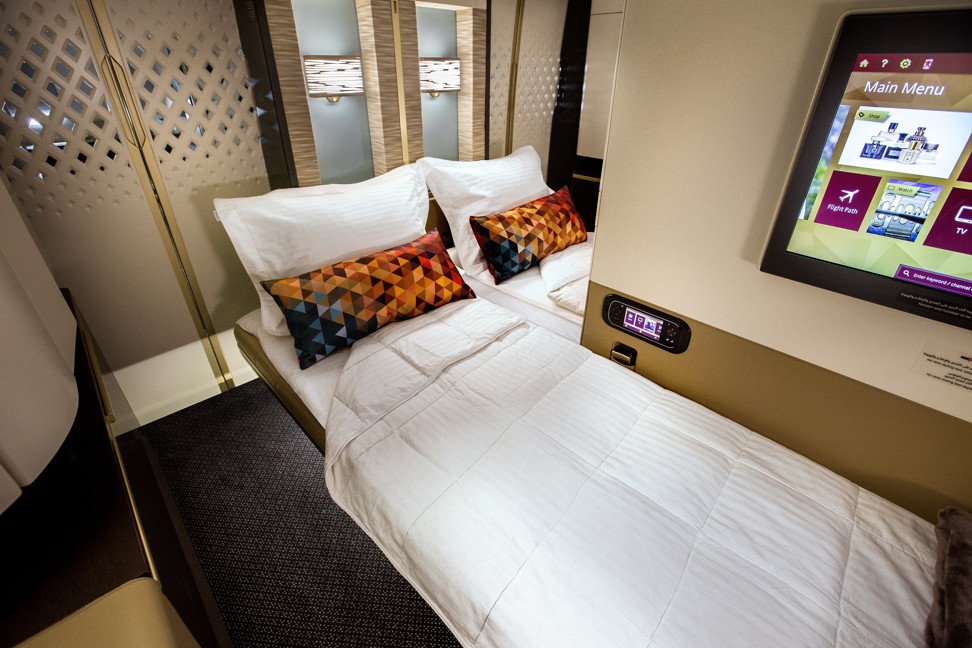 Etihad's premium cabin boasts the Residence, which is a three-room suite that includes a chic living room, a stylish bedroom and a sophisticated bathroom. The airline offers two first-class amenity kits, both with leather cases by French luxury brand Christian Lacroix.
Peek inside the world's best luxury cabins
British Airways: 787-9 Dreamliner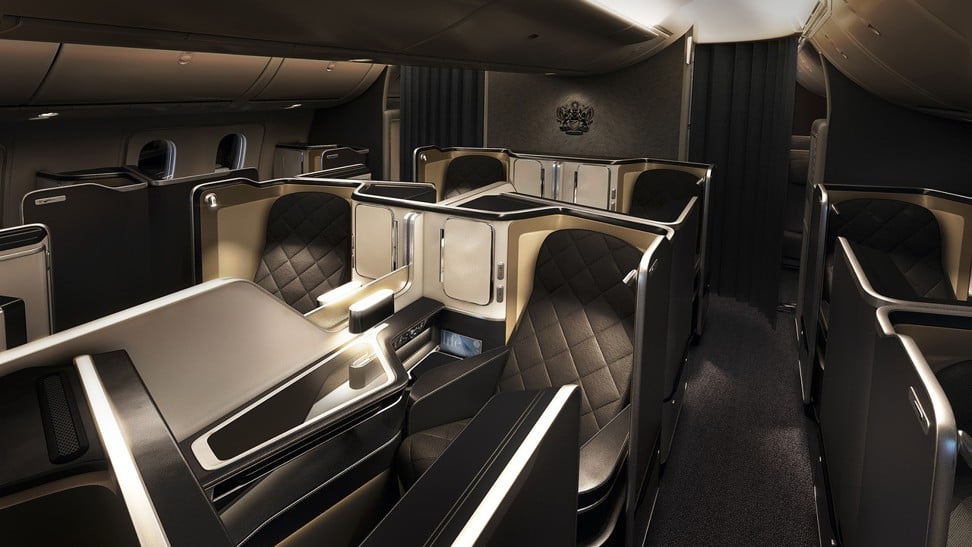 The airline's first-class cabin projects the feeling of understated elegance with the use of grey and cream tones as well as warm lights with luxe finishes. Customers flying first class from Heathrow Terminal 5 get a set of amenity kits designed by luxury British retailer Liberty London.