It's a couple of hours before service at Ronin , the Sheung Wan izakaya, and beverage director Elliot Faber is folding washcloths as he chats with a visitor about his favourite holiday drinks.
"Do you [know] Raphael Holzer?" he asks. Holzer is one of the men behind Fernet Hunter, an amaro made in Austria for the Hong Kong market. "His family makes what they call Holzer Tea. They sent it to him from Austria in a recycled Pepsi bottle. We stand outside in the cold, he warms it up and puts in some spices. It's the best." That's exactly what a good Christmas cocktail should evoke: warmth, happiness, a bit of colour in spirit, if not in glass. And luckily for those without a connection to the Holzer family, plenty of Hong Kong bars will serve special winter concoctions this month.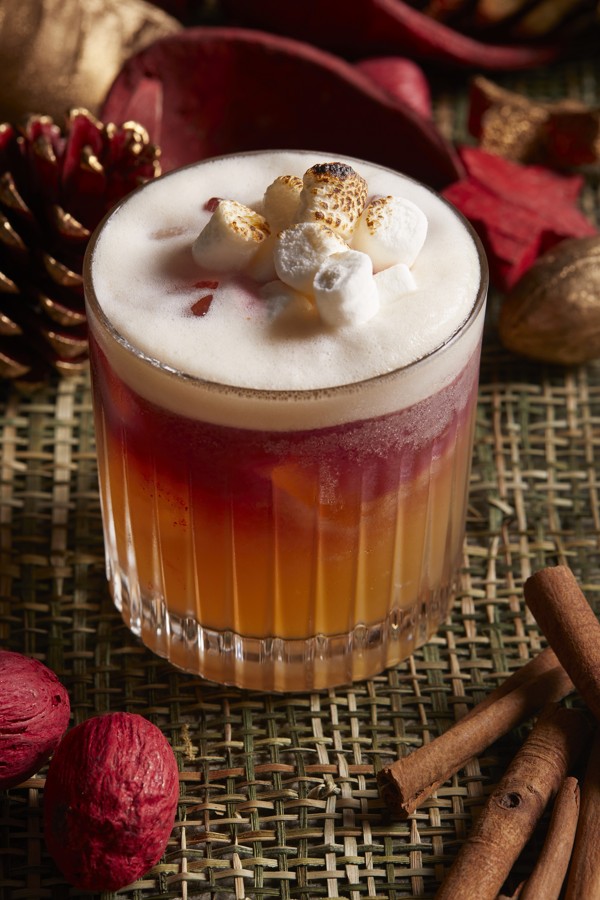 Wan Chai Spanish restaurant The Optimist will ring in the season with the Canela, a blend of Wild Turkey bourbon, cinnamon syrup, red wine and lime juice, topped with egg white and flambéed marshmallows. In Repulse Bay, Limewood's Rye & Candy brings together rye whiskey, apple chutney, cloudy apple juice, winter spices and pine. The North Pole, at Kennedy Town pizza bar Alvy's, is the liquid equivalent of a warm blanket, with maple vodka, home-made chocolate syrup, heavy cream and ginger.
Hong Kong mixologists serve up Insta-worthy cocktails in style
"Christmas is about sharing with family and friends," says Axel Adriel González, manager of the intimate Upstairs Bar at Belon. This month, the candlelit hideaway is serving a holiday punch in vintage metal bowls. "It's rum based, with almond syrup, star anise, cardamom, cinnamon, orange peel and spice liqueur," says González. If you are not a fan of the Diplomatico rum that comes standard, you can swap it out for another spirit. "The punch base goes with gin, vodka or Scotch."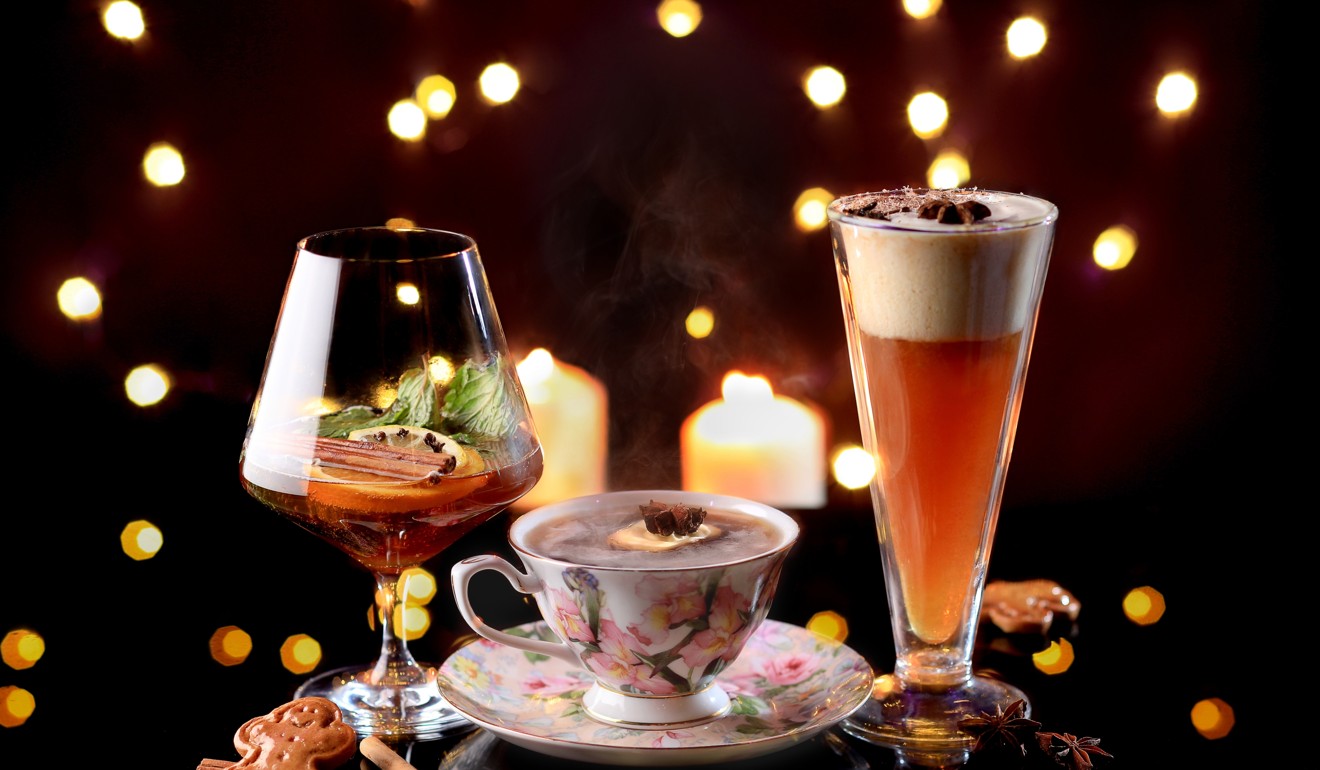 At Room One in the Mira Hotel, mixologist Rocky Rai is putting a spin on holiday classics with three new cocktails, all of them served warm. His version of the hot toddy adds a bit of spectacle.
"People drink first with their eyes," he says. That was something understood by pioneering 19th-century bartender Jerry Thomas, whose signature Blue Blazer was the world's first flaming cocktail. Made with Zacapa and high-proof Bacardi 151 rum, as well as Bénédictine, mint, lemon juice and ginger honey, Rai's toddy is lit on fire and passed between two silver mugs to form a continuous stream of blue fire. Thomas described it as "a nectar for Pluto rather than Bacchus" in his 1862 recipe book, How to Mix Drinks.
Macau's best cocktails blend Macanese, Portuguese and Chinese herbs and spices
"It's very fun to watch," says Rai. He says it was inspired by two instances from his childhood. "When I was small, whenever I got caught up with a cold, my grandmother would mix up a hot drink with cinnamon," he says. And the fire evokes the flair of bartending that captured his imagination when he was growing up in a Nepalese family in Hong Kong. "When I was small, I saw Tom Cruise flaming cocktails in Cocktail," the kitschy 1988 blockbuster. "I thought, 'I want to do this'."
What Rai's other two cocktails lack in fire, they make up for in winter warmth. The Wintery Pie includes Jameson whisky, Chartreuse, lemon bitters, hot apple cider, lemon juice, sugar and a house mix of cloves, cardamom, cinnamon and star anise. Rum & Butter makes use of Kraken spiced rum, Applejack (a distilled apple cider), lemon juice, honey and anise seed butter.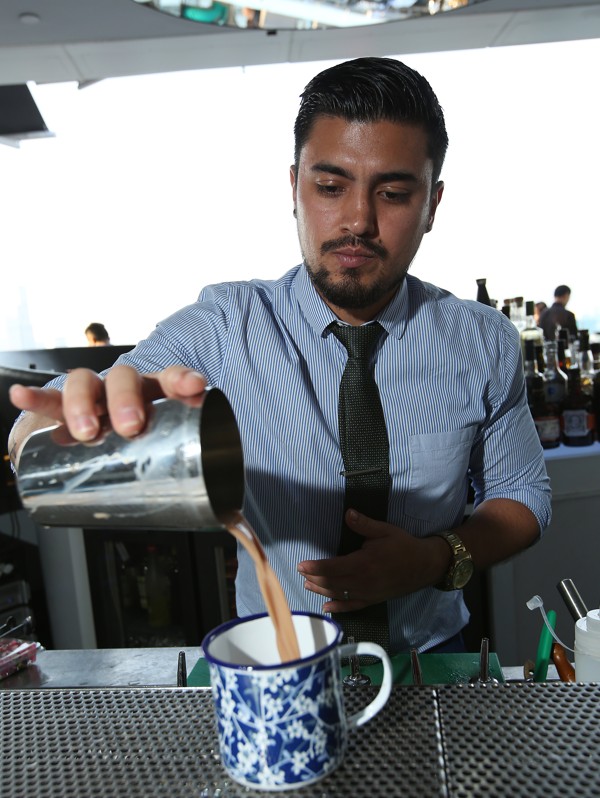 Back across the harbour, mixologist Alfredo Aguilera is mining his own childhood for Christmas innovations. Born and raised in Mexico, Aguilera came to Hong Kong just over a year ago to work at cocktail den J. Boroski. He recently moved to The Park Lane Hong Kong's rooftop bar, Skye, to revamp its cocktail offerings.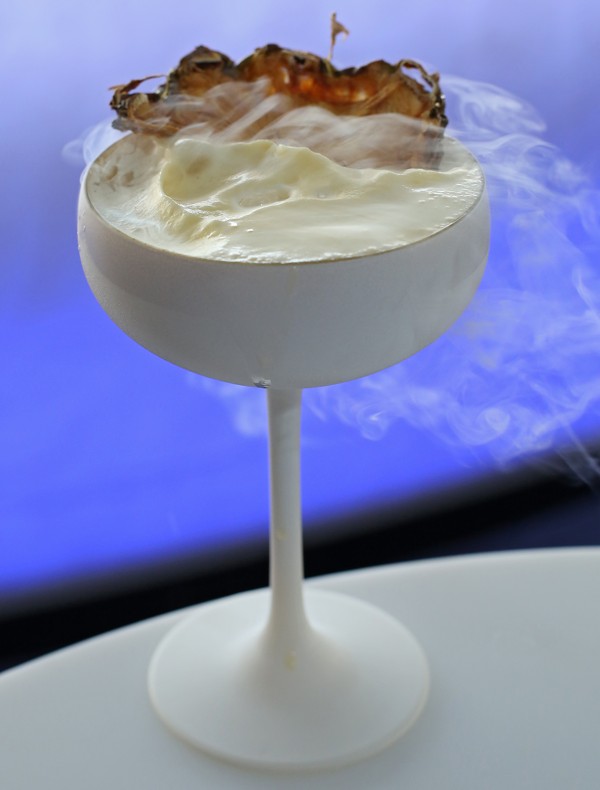 For his first holiday menu, Aguilera thought back to the spiked hot chocolate his family drank after dinner. "It's mescal with Chiapas cacao," he says. His version infuses the chocolate with star anise and blends it with Los Danzantes Joven mescal. "It's so simple but it tastes amazing," he says. That's because of the mescal, a traditional spirit from Mexico's Oaxaca region, which is made by distilling the fermented juice of smoked agave.
Champagne adds fizz to new cocktails and lifts food pairing to fresh highs
"Mescal has so many aromas – spice, smoke, caramel," says Aguilera. "And on the nose there is a little bit of dark chocolate and coffee."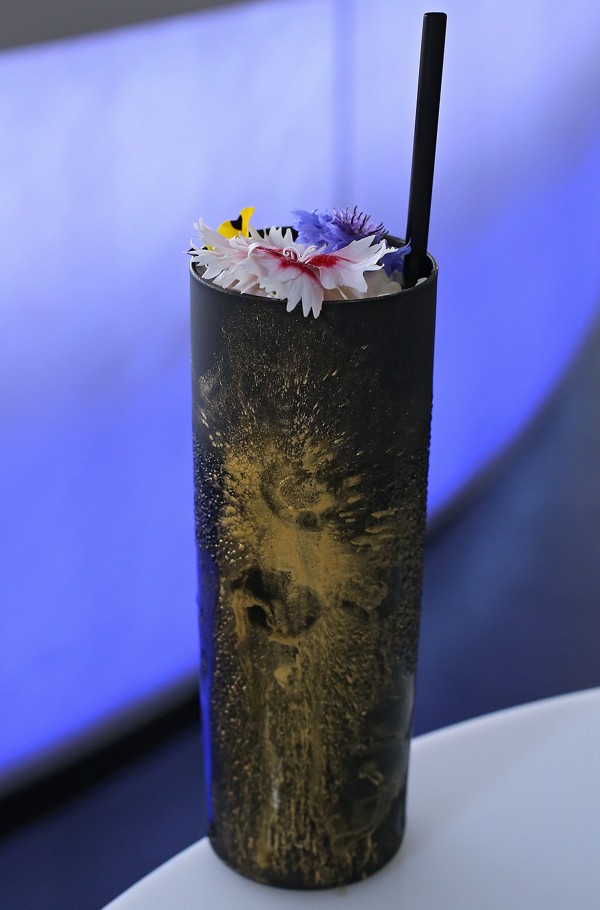 Another Christmas cocktail is based on one of Aguilera's favourite drinks: Mexican horchata, a kind of rice milk spiced with cinnamon. "You can drink it at any time of day, it's so refreshing," he says. He adds orange bitters to his home-made horchata, which brings out the cinnamon, and mixes it with Plantation Original Dark rum before topping it with elderflower foam. The floral foam adds a bright note while the dark rum "explodes the flavour of the horchata," says Aguilera.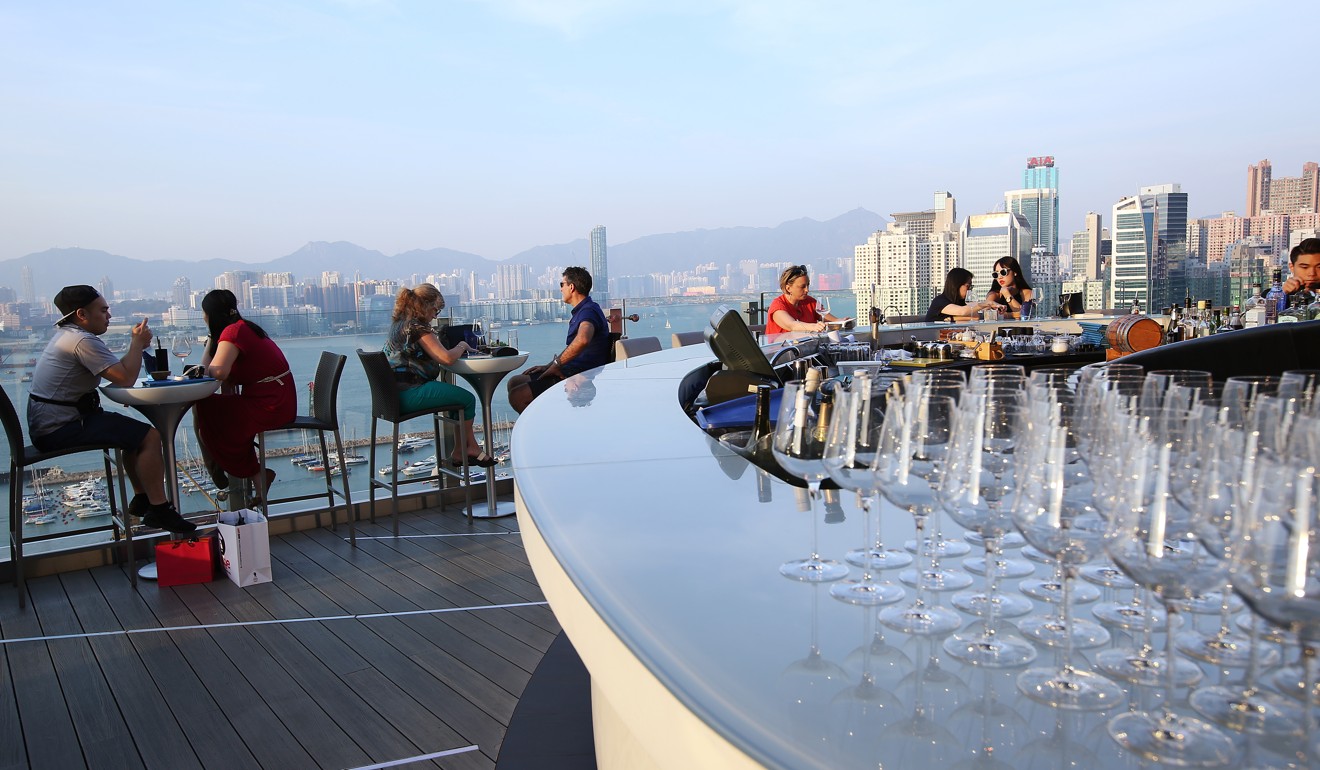 For those who prefer their Christmas cocktails light and bubbly, Aguilera is preparing a bubbly cocktail of Prosecco, fresh raspberry, elderflower cordial, lemon and Aperol. "It's like a mix between an Aperol spritz and a mimosa," he says. It's a decidedly summery drink, but the holidays are about warmth and good cheer – whether it's achieved in a mug or flute.
This article was originally published in Christmas Magazine