We are spoilt for choice when it comes to Christmas dining in Hong Kong. And one of the good things about living in a multicultural society is that we have a plethora of restaurants serving up the festive fare from different parts of the world. Not all Western nations have a tradition of eating turkey; many eat seasonal ingredients such as game and even seafood.
SEASONS
Chef Lorenz Hoja, who has taken the helm at Seasons in Lee Garden Two following Olivier Elzer's departure, likes to keep his festive dishes simple, but luxurious.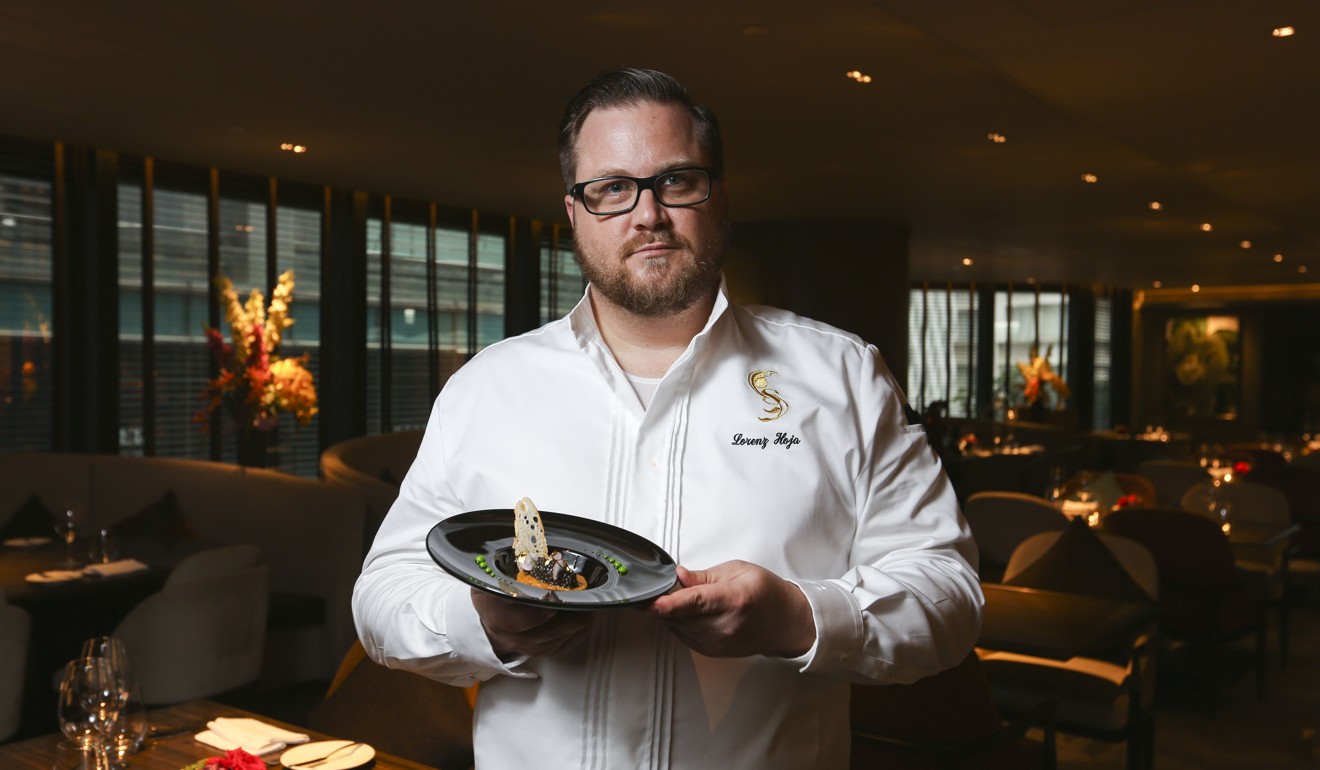 "At Christmas we all like luxury products because Christmas is a celebration and we celebrate with luxury," says the chef, who has spent the past 12 years working for Joël Robuchon in London, Paris and Singapore. And kick-starting Seasons' Christmas menu are salmon tartar with caviar and wasabi – a light yet fresh palate opener – followed by chestnut velouté with seared foie gras and smoked bacon. "These dishes are very simple but work as the ingredients are very good," he says.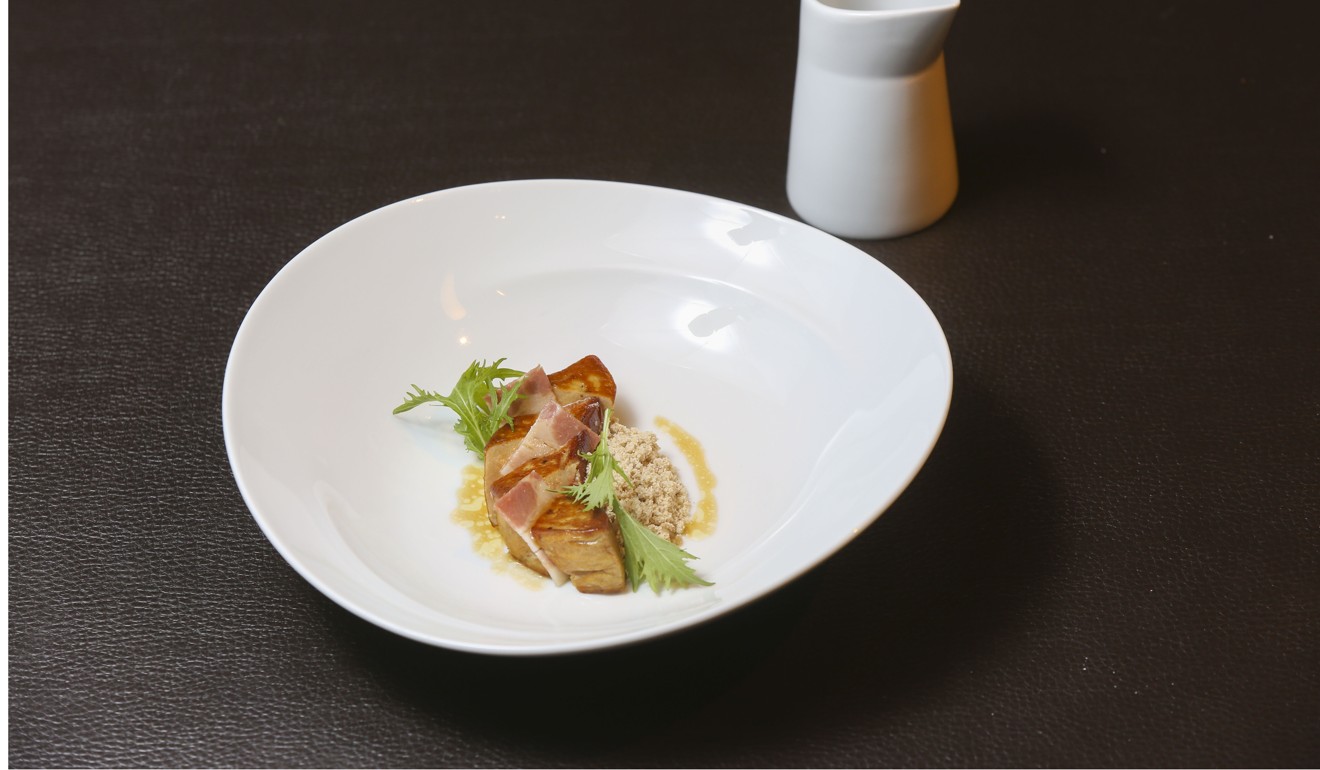 Born in the northwest industrial belt of Germany near Cologne and Düsseldorf, Hoja later moved with his family to the Riengau area, "where the riesling comes from", he says. "We were lucky because my grandparents always cooked amazing food at Christmas. It was always duck or goose, roasted in the oven. [Other traditional fare included] stollen, fruits and nuts, chocolates, ginger and mandarins ... For us Germans, it is the evening of the 24th that we celebrate Christmas."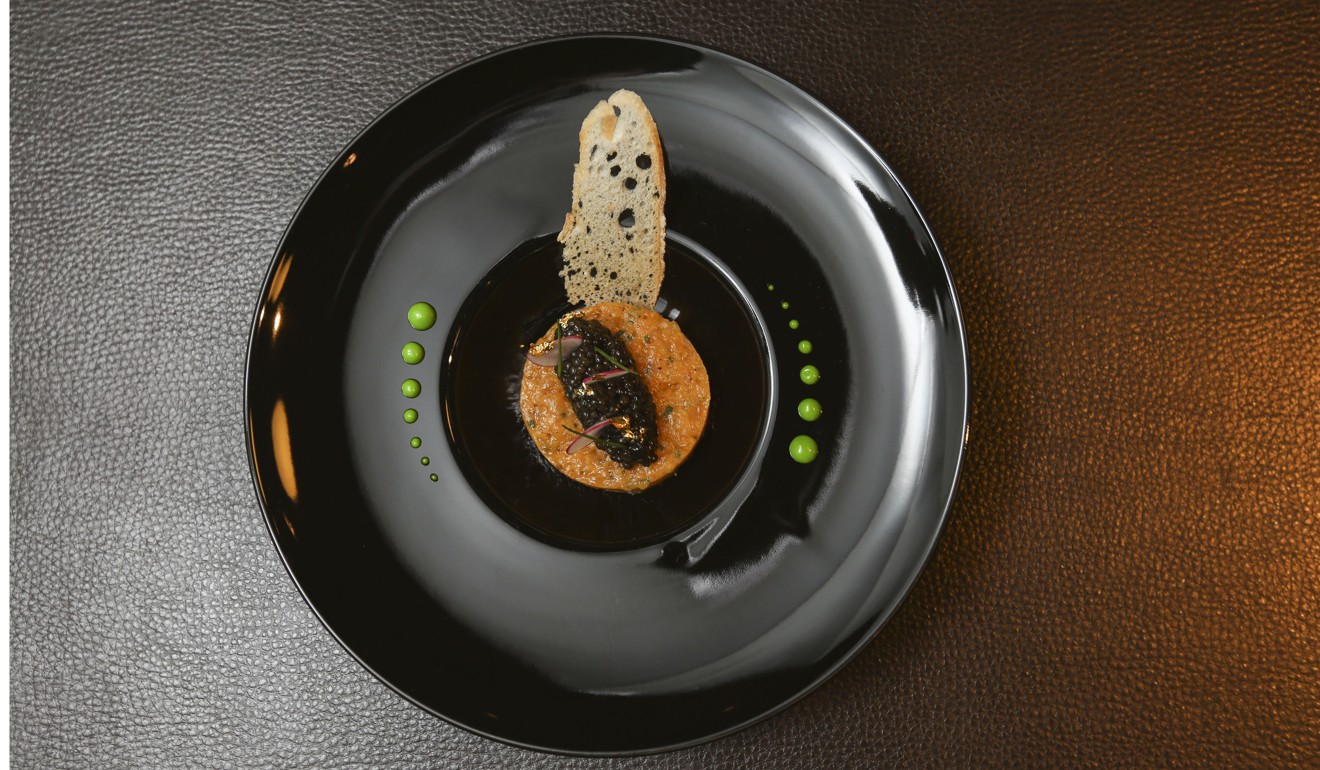 How Spanish chefs stole China's dough and turned churros into a classic dessert
"My last Christmas off was 21 years ago. For me it's normal to work at Christmas and New Year; when I celebrated with family I remember, but it was 21 years ago," Hoja adds. Having recently arrived in Hong Kong, and only one month into his new role at Seasons, he is definitely going to be working at Christmas again this year.
GADDI'S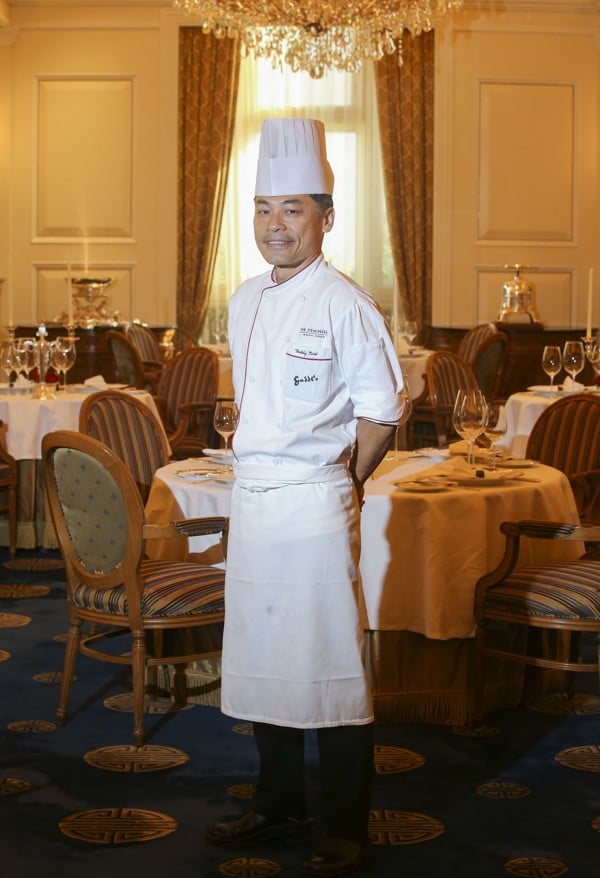 Over at Gaddi's at The Peninsula, sous chef Teddy Tsui – who has worked at The Peninsula's French fine dining restaurant for more than 10 years – will be working hard alongside chef Xavier Boyer this Christmas to bring the best festive fare to the table. The Christmas menu at Gaddi's this year features a main course of venison. "It comes with pear, chanterelle mushrooms and green cabbage," Tsui says.
"We chose venison as the main ingredient as it's seasonal, but it's not a 'normal' meat that you can buy from your supermarket, and it is not so common to cook [it] at home. So we wanted to bring something that you don't really have a chance to cook at home as well as being seasonal," he says. "We usually feature game on our Christmas menu as it's quite common in Europe this time of year, and venison is a milder game, so people [not used to eating game] can [enjoy the] taste. It is a popular dish in France."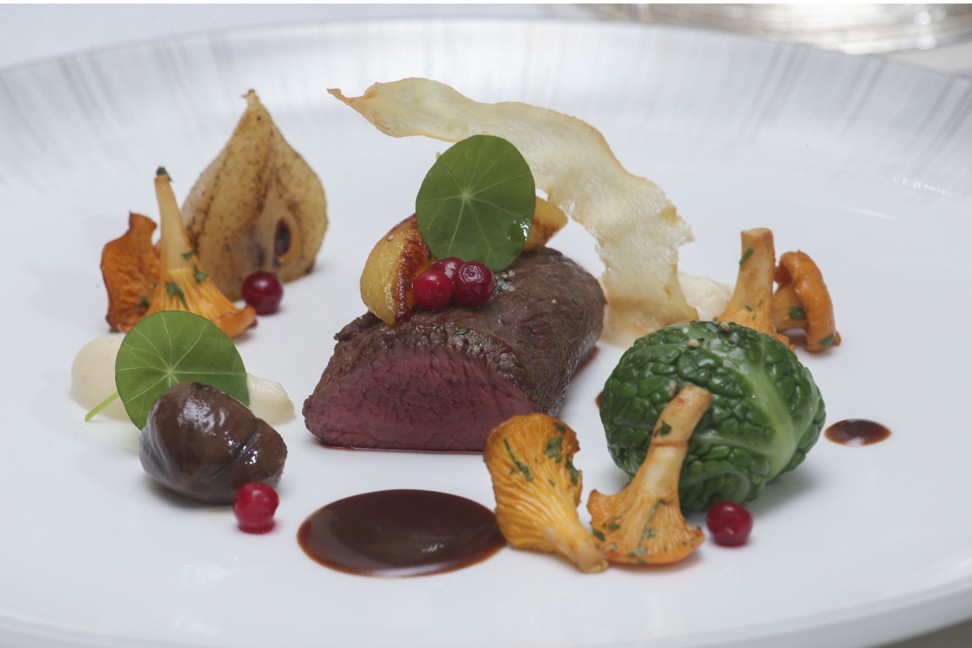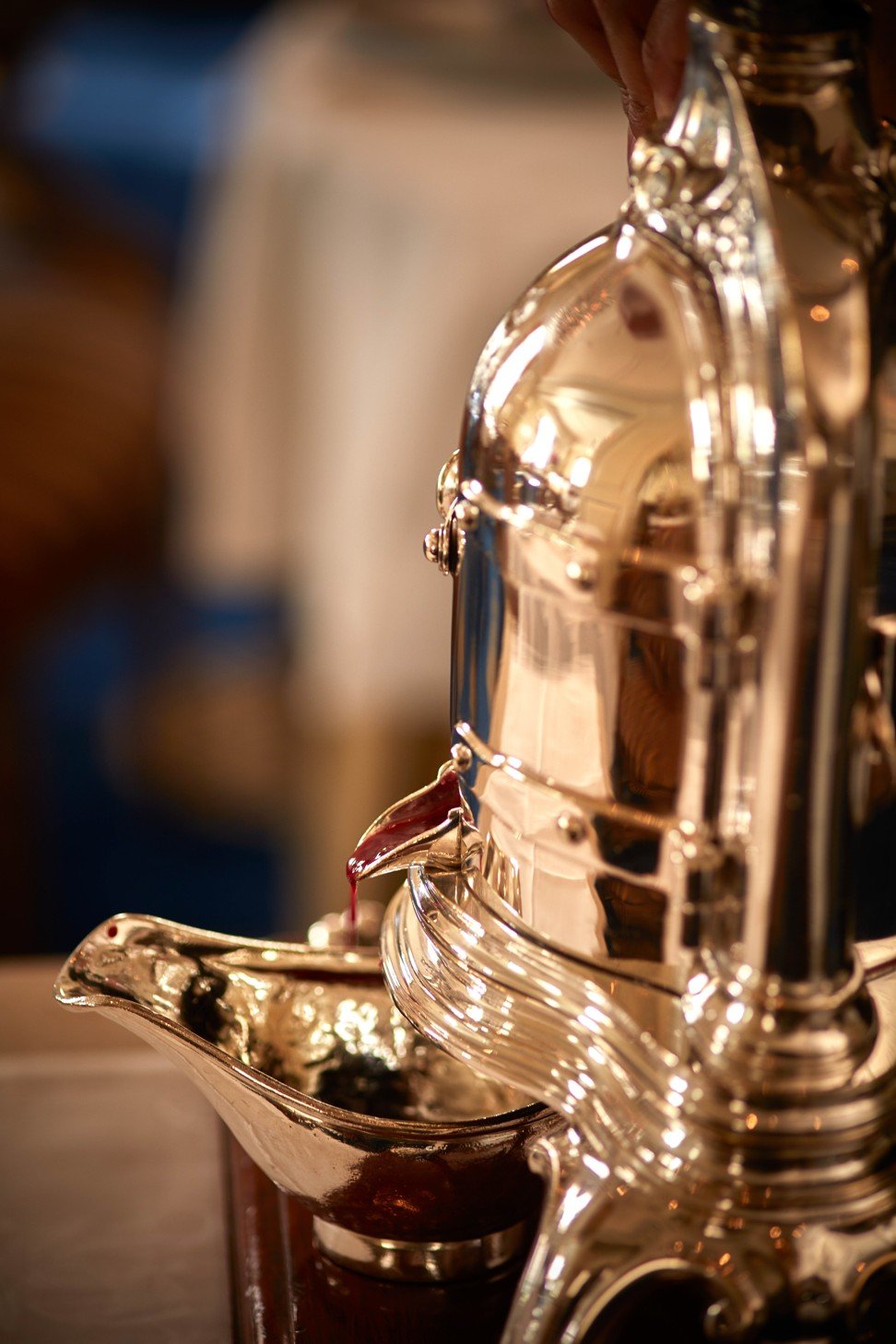 Being born and bred in Hong Kong, Tsui has worked most of his career in French fine dining restaurants, previously with the now-closed Pierrot and Pierre. His family has always celebrated Christmas. "We always had a big meal at Christmas with the family. But when I was a child, Hong Kong people didn't really celebrate Christmas. It was under the British and there were always a lot of decorations on the street and Christmas songs. People and kids already knew this is a big day for candies and presents and, normally, people took the kids [out] for dinner.
"We got presents in a Christmas sock. The day before, we always hoped the sock [would] be filled with presents. And they were – mostly with candies and small toys, but even that was exciting."
Hong Kong's tasting menus highlight best from the chefs
AMBER
The Landmark Oriental's multiaward winning restaurant Amber is serving a festive dessert created by pastry chef Michael Pretet. "This looks like a Christmas bauble that you put on the Christmas tree," says the 31-year-old chef who was previously pastry chef at the Mandarin Oriental and then the Four Seasons Hong Kong. The idea for his Ethiopian coffee and hazelnut praline mousse with an ébène chocolate ganache centre, glazed in coffee with cold infused Ethiopian coffee ice cream, came to him after a good night's sleep. " One day, I woke up and I thought of this," Pretet says. "When you wake up your brain is still sleepy and can be creative. It's gourmand, it's something you really like to eat so it's chocolate, strong coffee, it's something with Christmas in it."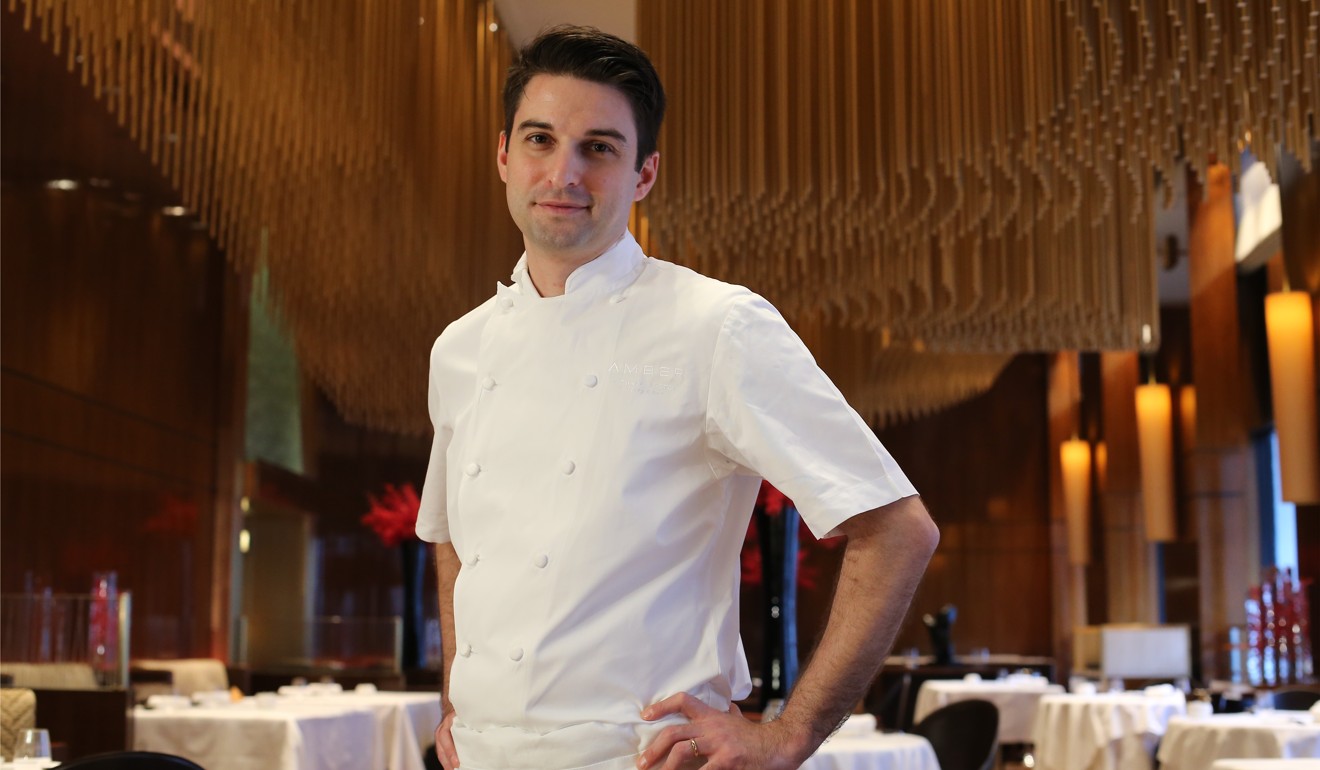 He says each "bauble" takes one person a day to make. "The outside bauble is made from chocolate paired with coffee ice cream. We infuse the beans overnight in the milk and cream just to get the flavour. The inside of the bauble is coffee mousse and praline and ganache which is light and melty."
Having started his career as a chef at age 31, he was lucky enough to work with Nicolas Sale for eight years. "I started in the south of France with him and I followed him for eight years around France," Pretet says.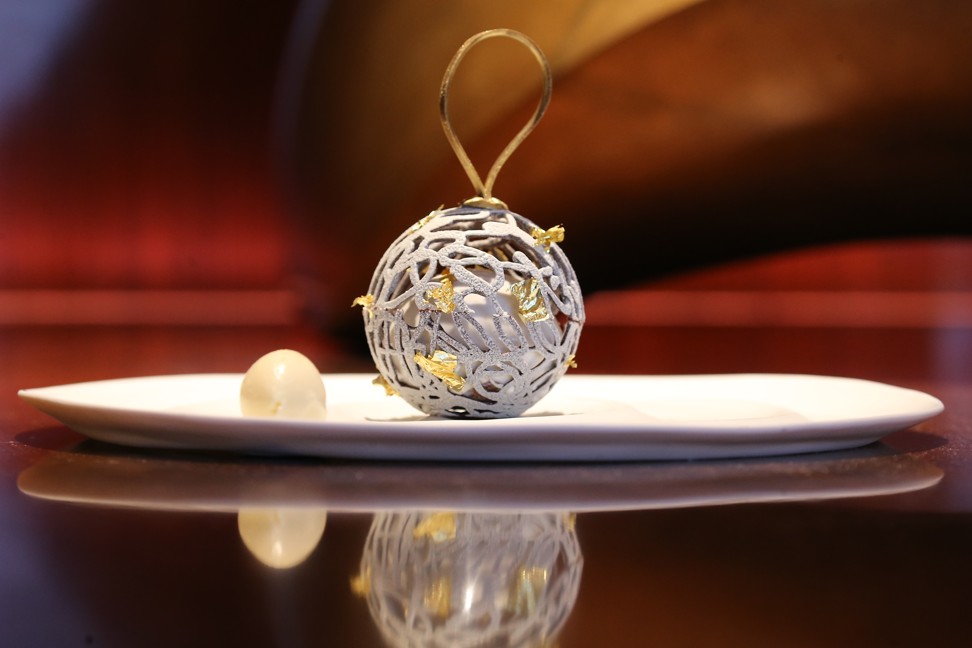 "I decided on being a pastry chef seven years ago because the freedom of design is more beautiful when doing pastry/desserts."
Born in France on the border with Switzerland, Pretet has only lived in Hong Kong for two and a half years. "Just before I came to Hong Kong, I spent the first Christmas in a long time with the family. It was quite an event. It was amazing to share a moment – that was three years ago. I never think about working over Christmas, it's my job, my passion.
How modern British fare took the spotlight in the fine dining scene
"My father really liked to prepare escargot every Christmas. He made it one week before. He didn't cook too much but on these kind of occasions, it was only my father. We usually ate foie gras at Christmas as we are from Burgundy, and as this is far from the sea, we did not eat much seafood in our family. We mostly ate venison, we like the strong meat, it's cultural."