Whether your idea of Christmas is chestnuts roasting on an open fire or splurging on a big meal for the whole family, there's something for everyone in our round-up of Christmas menus.
Aqua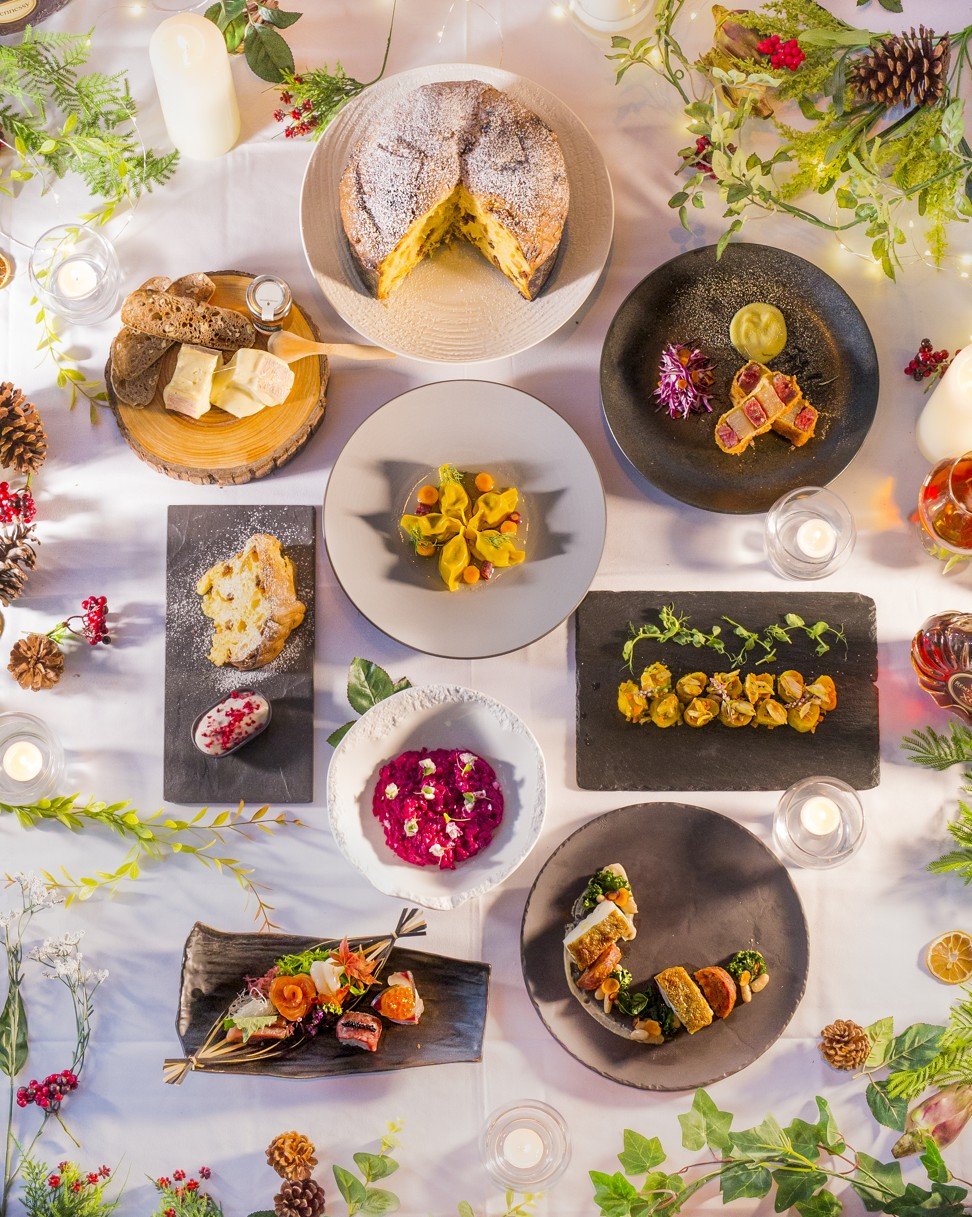 Dinner fit for gourmands is being prepared at Aqua. Served from December 23 to 26, the dinner (HK$1,598 per person) is complemented by stunning views of the Victoria Harbour. Dishes include pan-seared scallop with foie gras and shichimi purée and grilled Japanese cod and Hokkaido abalone with king prawn miso. Wine pairings are an additional HK$688 per person; premium wine pairings are an additional HK$888 per person.
Bathers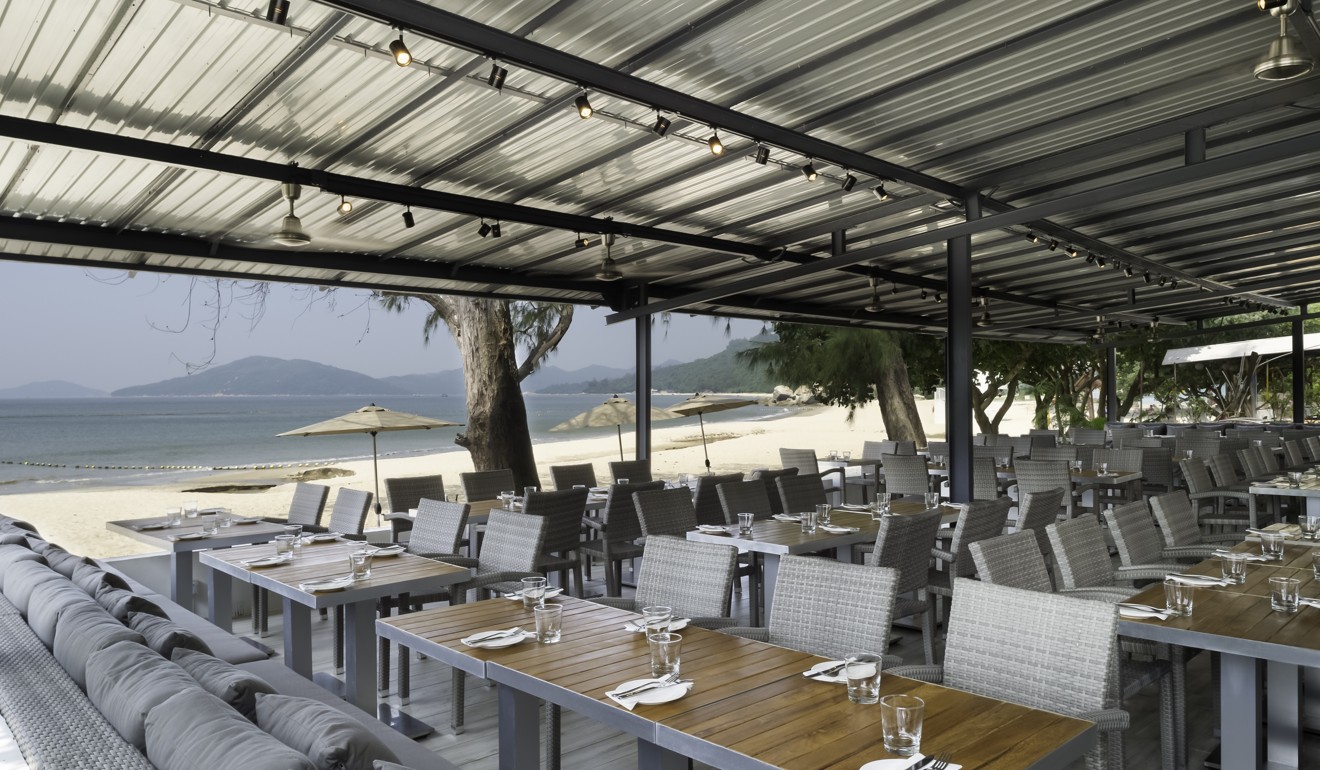 Overlooking the beach at south Lantau, Bathers is just the place for diners who want to relax while enjoying an open beachfront view. A four-course set, available for lunch and dinner on December 24 and 25, is priced at HK$380 per person. Dishes range from truffled artichoke soup to hot honey roasted gammon ham with Cumberland sauce. A limited à la carte menu is also available.
Bread Street Kitchen & Bar
Bread Street Kitchen & Bar is offering a three-course menu priced at HK$588 for diners looking for a British European dinner. Each course comes with three different options, and highlights include scallops with crisp pork belly and sweetcorn purée, and roasted turkey with chipolata and sage stuffing. Dessert is a sweet affair: choose between Christmas pudding with brandy custard, poached pear with frangipane tart and ice cream, or tipsy trifle with peaches and cream.
The French Window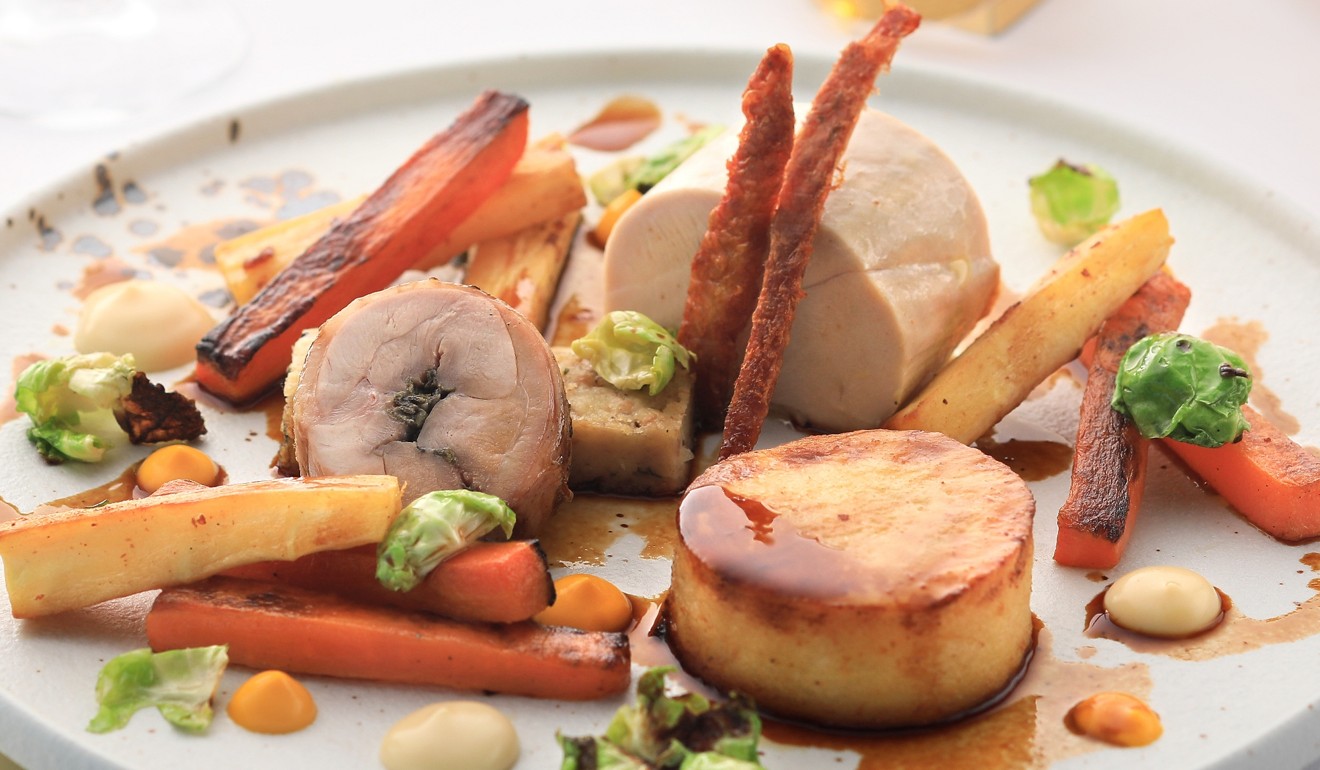 Over at IFC Mall, festive dishes are on the menu at The French Window. On December 24 and 25, lunch (HK$550 per person) and dinner (HK$580 for four courses per person only on December 24; HK$980 for six courses per person) featuring a mix of classic and modern dishes will be served. Look out for the roasted bronze turkey with all the trimmings, as well as the Christmas pudding.
Gaucho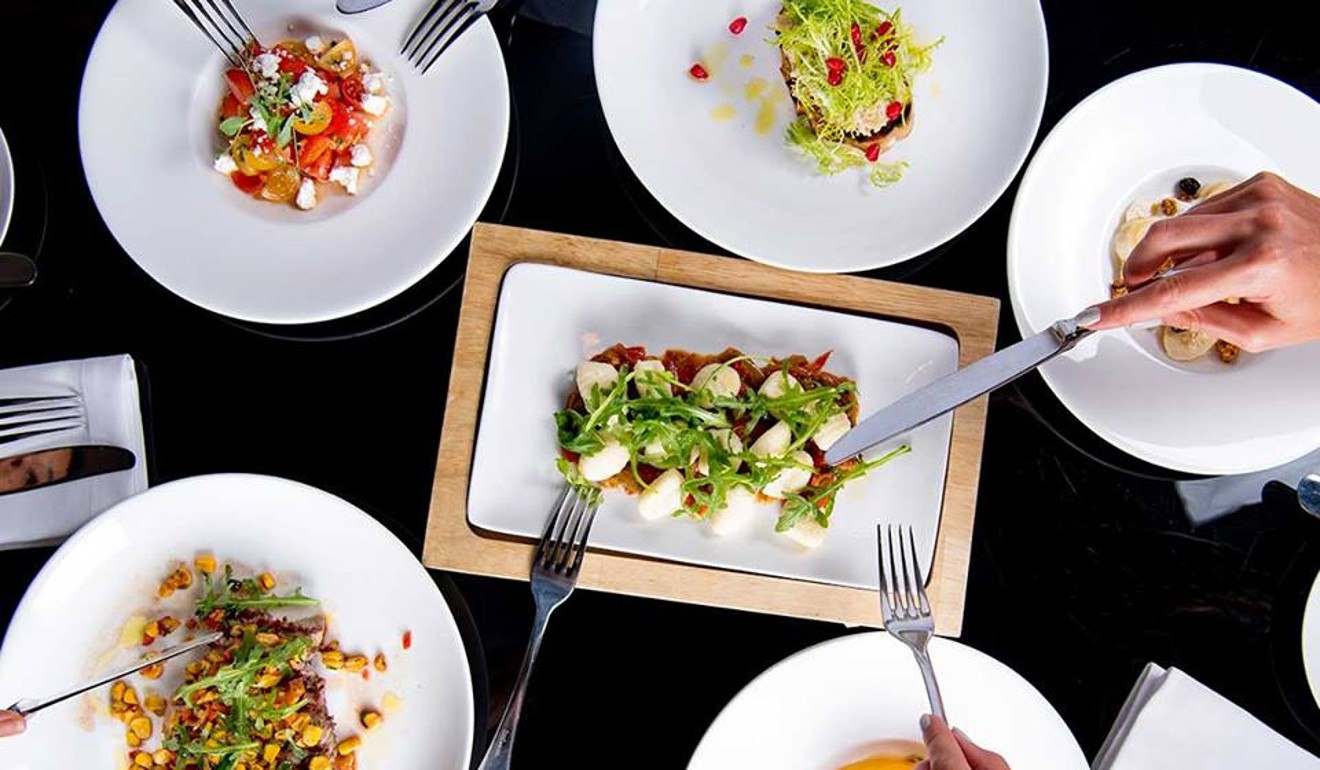 Christmas is celebrated in quintessential Argentinian style, with Christmas brunch and dinner packages ranging from HK$518 per person to HK$768 per person. The feasts are available from December 24 to 26, and include crowd-pleasing dishes such as "Ancho" (a marbled prime rib-eye steak), Yorkshire pudding, and four-hour slow-cooked braised lamb shank. For dessert, satisfy your sweet tooth with the dulce de leche cookie man, apple crumble and chocolate brownies.
Habitu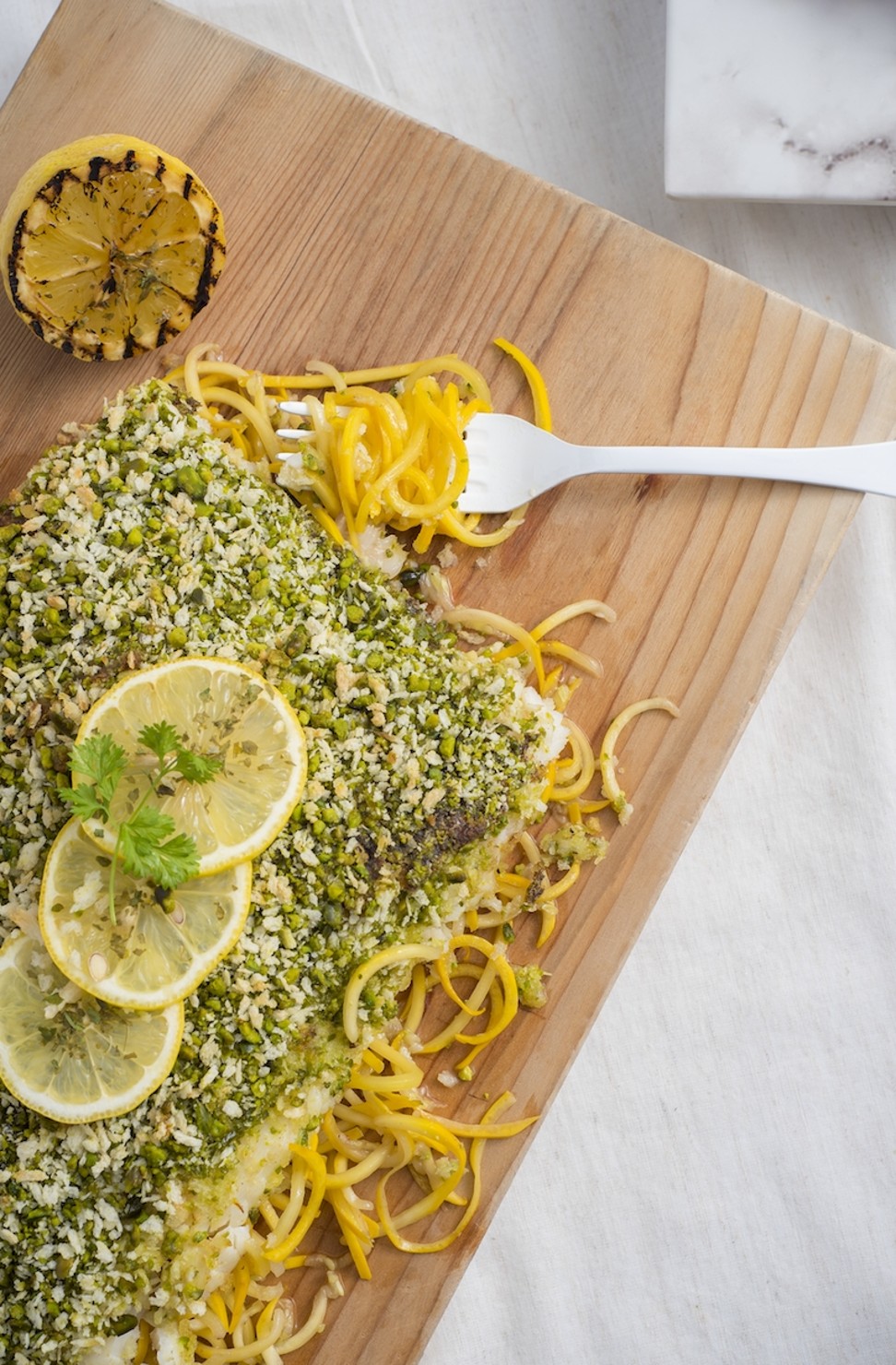 Those wanting to throw a party at home without slaving away in the kitchen can do so with festive menus delivered to your home. Habitu has a few, ranging from $1,188 for five courses (feeds six to eight people) to HK$2,988 for seven courses (feeds eight to 10 people). If you just want turkey, they have a 5kg one (HK$980) with rosemary, jus and strawberry rose chutney. Three-day advance booking required.
Hugo's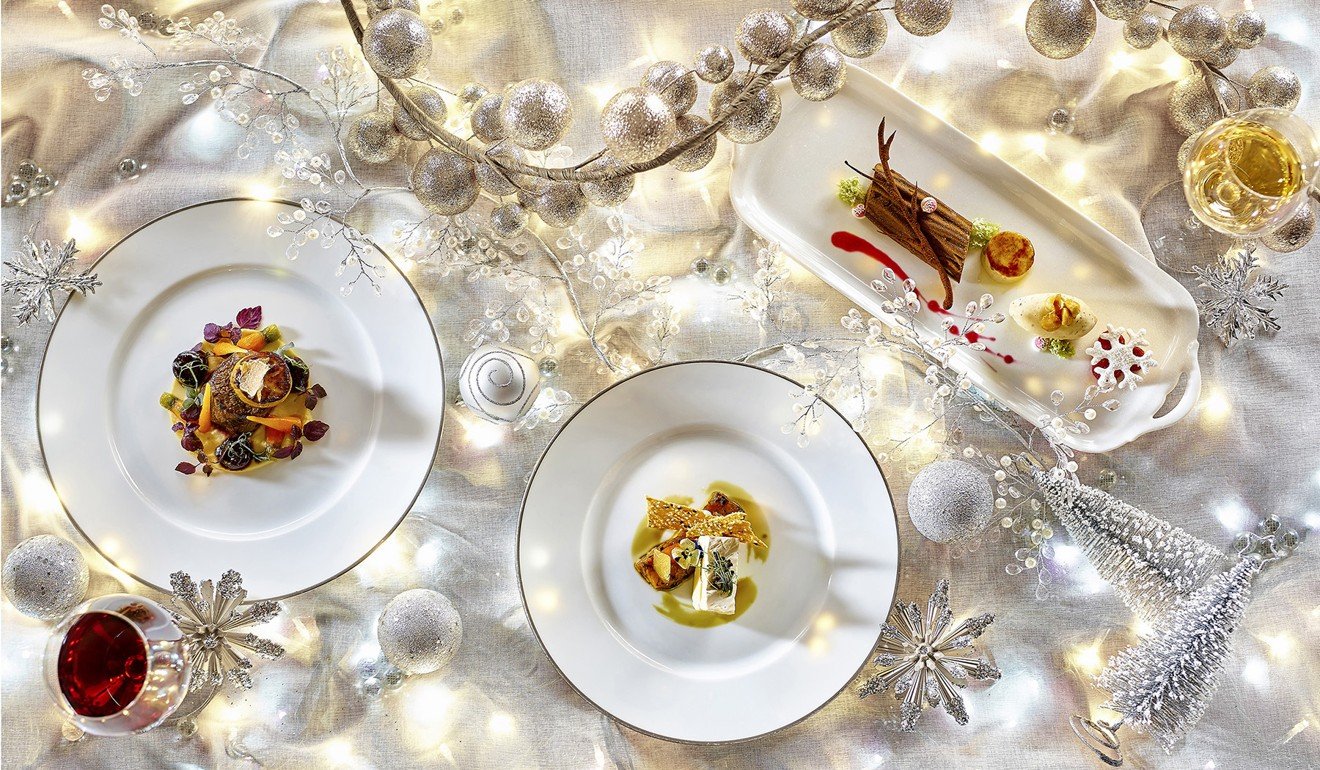 Christmas dinner can be as luxurious as you want – especially if you dine at Hugo's in the Hyatt Regency. The six-course Christmas Eve dinner (HK$1,898 per person) features a host of beautifully plated dishes included chestnut cream soup and Champagne sorbet. Dinner ends with the traditional log cake, with gingerbread crème brûlée and eggnog ice cream.
La Paloma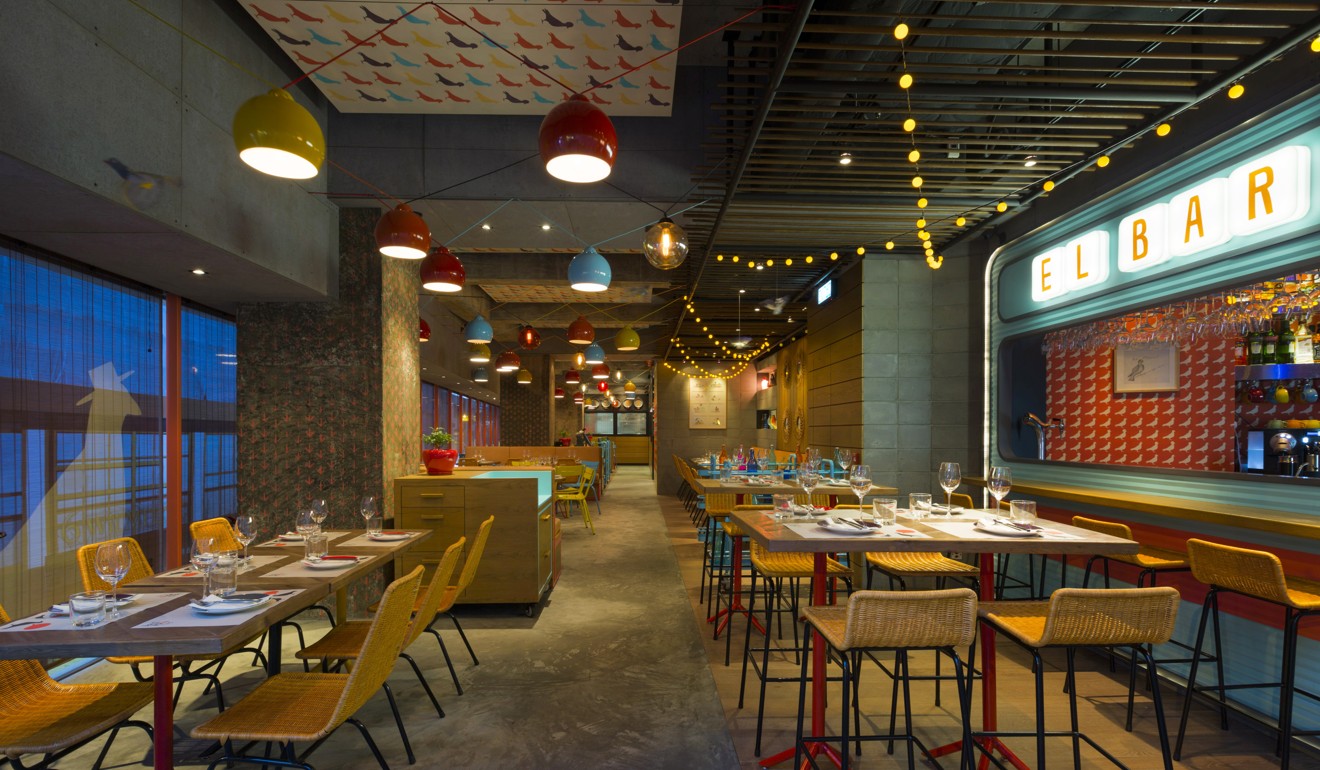 Christmas Eve dinner is set to be a decadent affair at La Paloma. The set menu includes Iberico ham with crystal bread, marinated foie gras with red wine, and red prawn done "ajillo"-style. Don't forget to try the suckling pig with Jerusalem artichoke, mushrooms and eggplant. It is HK$450 per person for five courses, with an extra HK$200 for free-flow sangria, beer and wines.
Limewood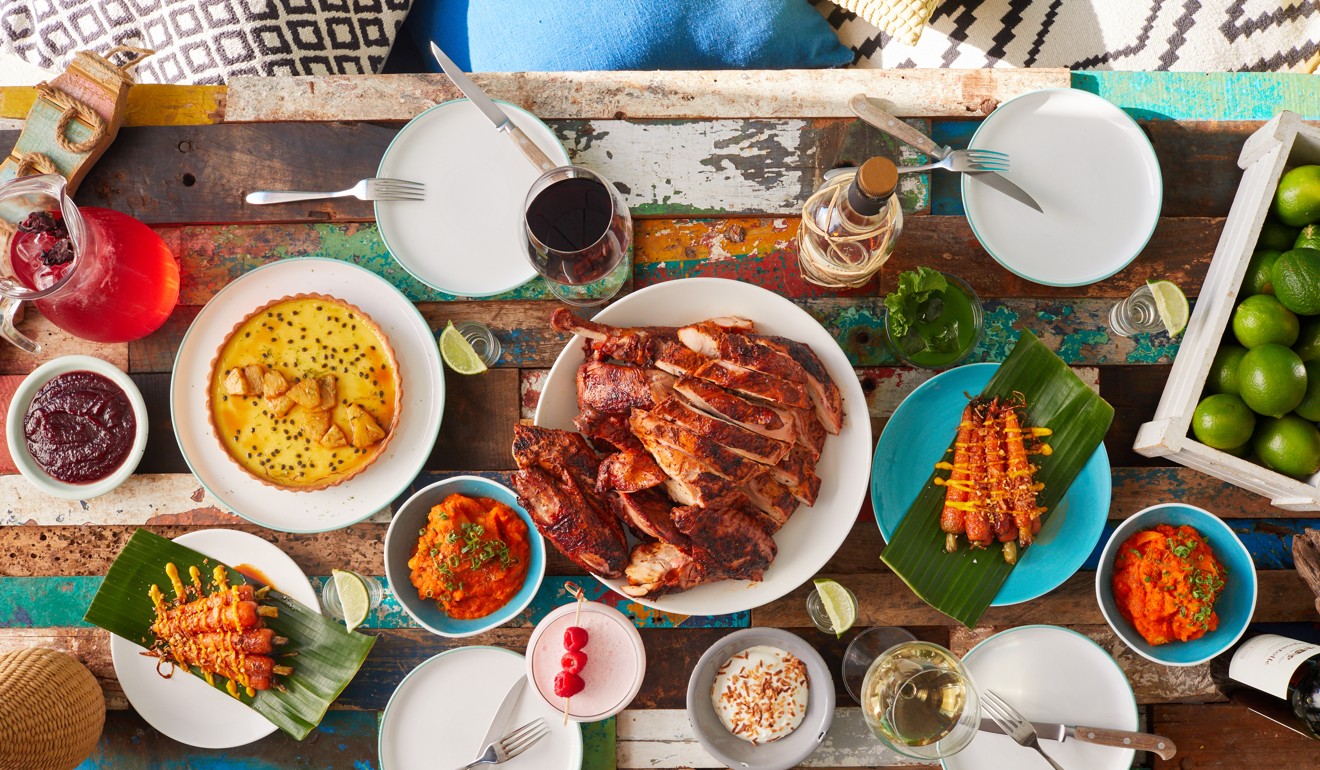 Traditional Christmas fare with a slight modern twist is on offer at Limewood. Think free-range Hunter Valley turkey with achiote marinate, gravy, smashed potatoes with cumin and dry mango, roasted carrots with palm sugar and fresh thyme, and passion fruit and caramelised pineapple tart for dessert. It is priced at HK$1,580 for four to six people; takeaway option is available. Wine pairings start at HK$570 for dine-in; HK$350 for takeaway.
10 best advent calendars for 2017– and not a single chocolate in them
Man Wah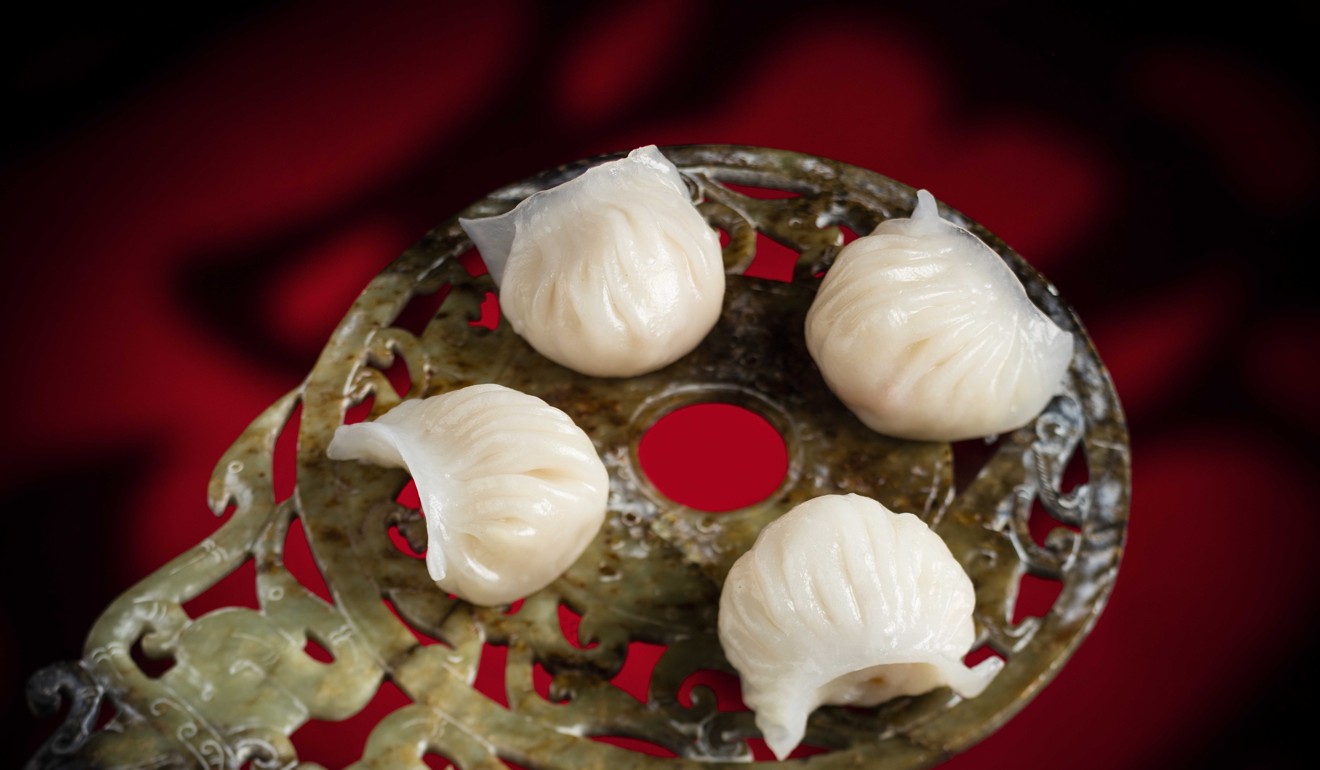 Mandarin Oriental's iconic Man Wah restaurant offers a Christmas lunch (HK$988 per person) and dinner (HK$2,488 per person) for discerning diners. For lunch, expect to be stuffed with a variety of dishes including tiger prawn and bamboo shoot dumpling, and wok-fried scallop, prawn and asparagus in XO sauce. Dinner features dishes like double-boiled silk hen soup with fish maw and fresh cordyceps flower, and steamed spotted grouper with Kam Wah ham, shiitake mushroom and lotus leaf.
Mercato by Jean-Georges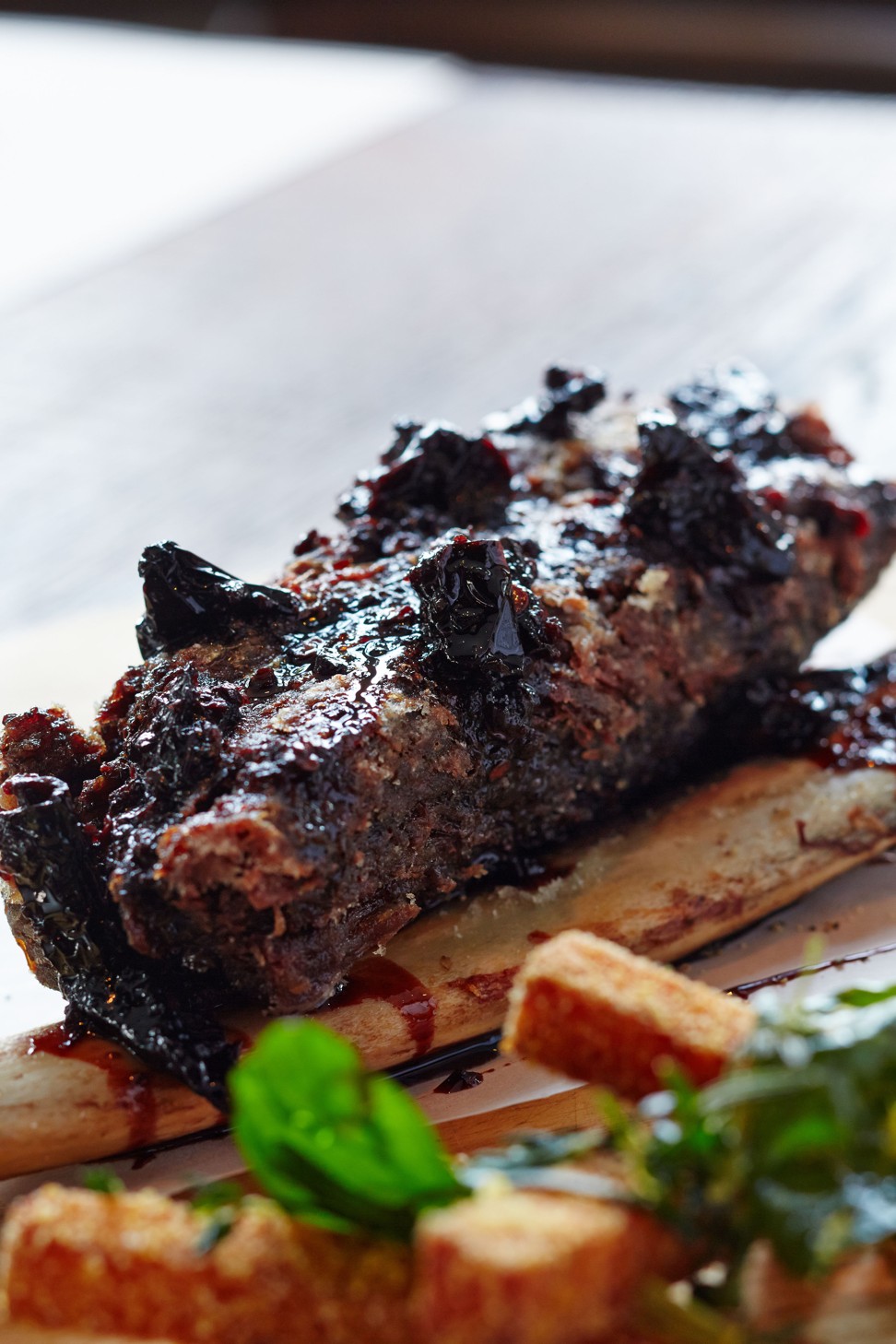 Sharing is caring and Mercato is leading by example. The Christmas dinner sharing menu (HK$488 per person) is available from December 21-30. On the four-course menu (featuring seven dishes) are scallops on warm black truffle toast, burrata with citrus and basil, wood oven-roasted prawns, and crispy beef short rib. Dinner ends with a Christmas Yule log.
Morton's The Steakhouse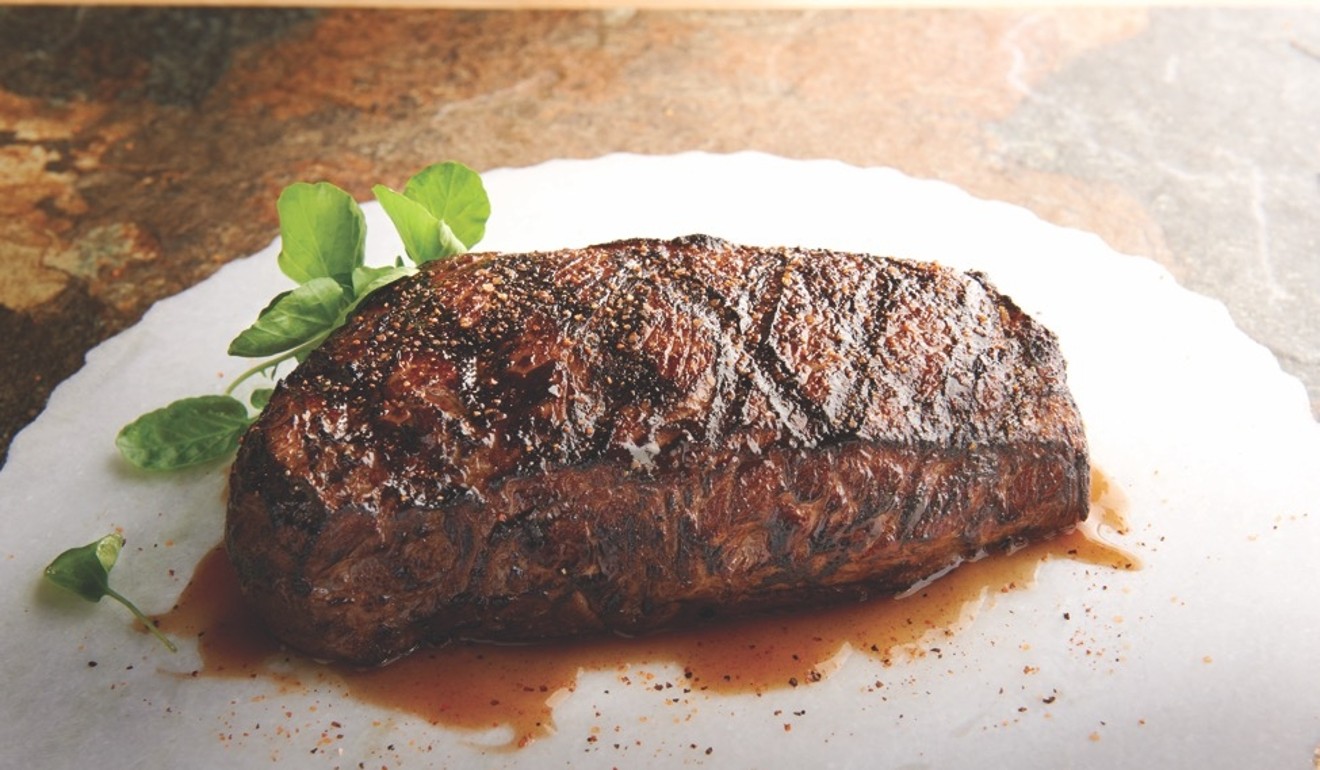 Meat lovers unite. Different cuts of meat take centre stage at Morton's The Steakhouse, regardless of whether you're there just for lunch or dinner. Christmas lunch (HK$668) is a three-course affair, with a choice of either fillet mignon, porterhouse steak or prime New York strip to choose from. Dinner (HK$1,388) on Christmas Eve and Christmas Day includes a range of mouth-watering meats and seafood.
Hong Kong's Christmas menus cater for everyone this festive season
Nicholini's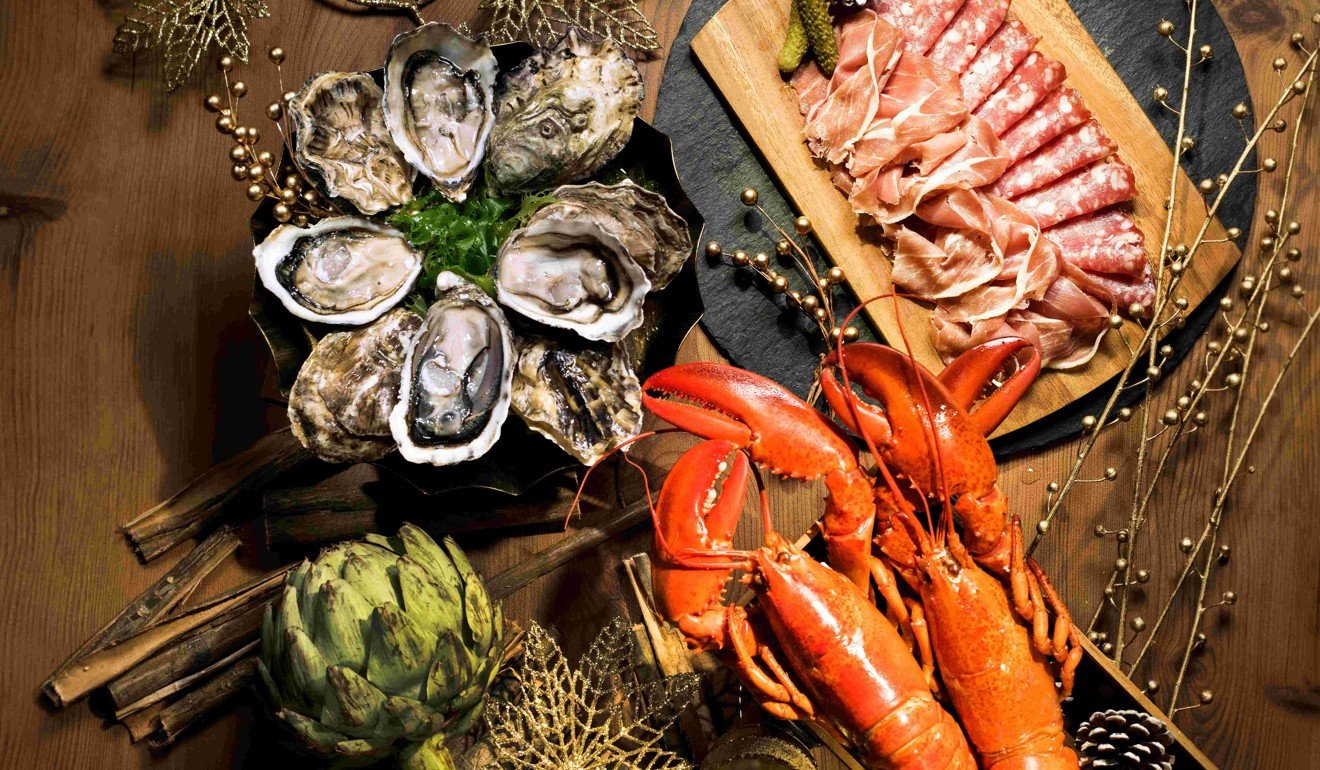 Nicholini's at Conrad Hong Kong is preparing a gastronomic feast for diners on December 24 to 26. Diners can choose between a four-course (HK$1,288) or five-course (HK$1,488) menu. Highlights include Nicholini's grand seafood platter and panettone lava cake with white chocolate, lemon sorbet and orange candy.
The Ocean by Olivier Bellin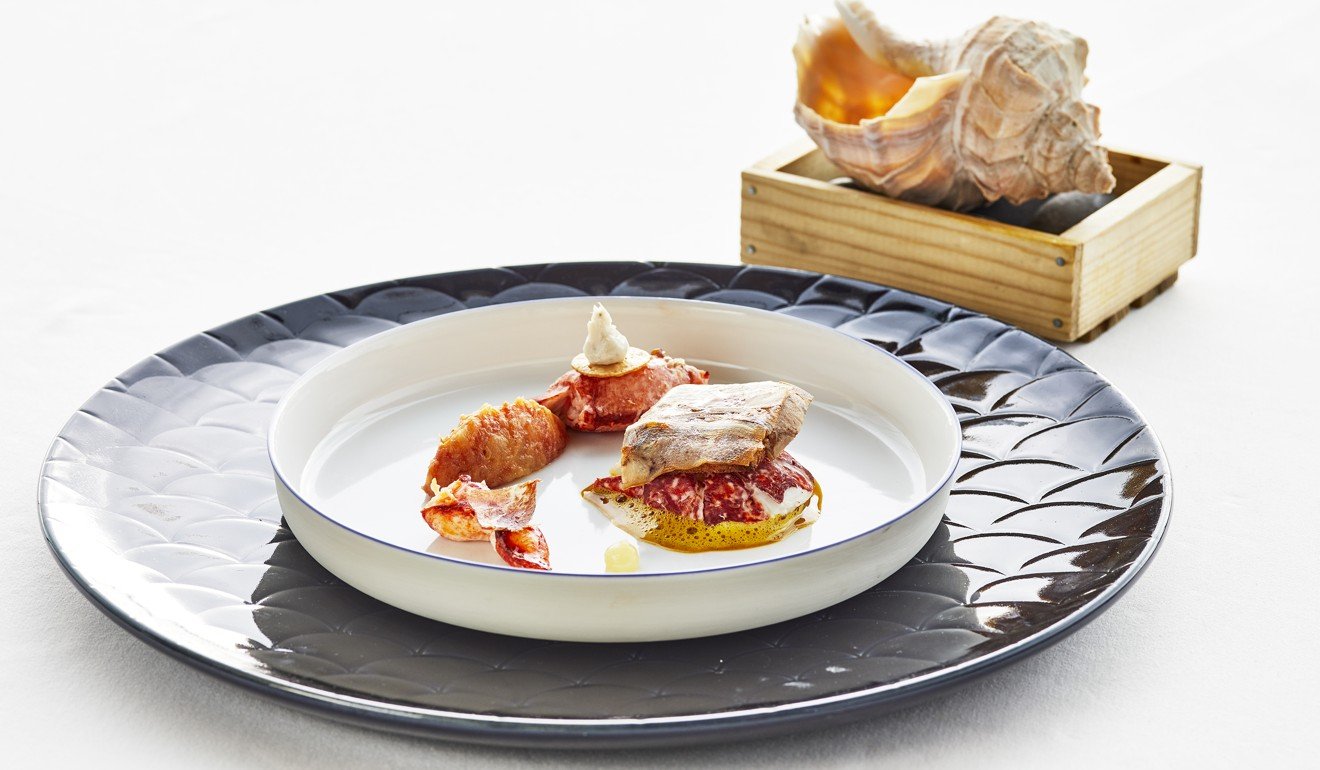 Overlooking Repulse Bay, The Ocean by Olivier Bellin is offering a beautiful menu to match its surroundings. The menu is overseen by two-Michelin starred chef Bellin, who delicately balances elements of the sea and land together. Highlights of the eight-course Christmas dinner menu (HK$1,488) includes Hokkaido scallop with black truffle, and lightly-cooked blue lobster. A glass of Champagne is included. It is available from December 24-26.
Operetta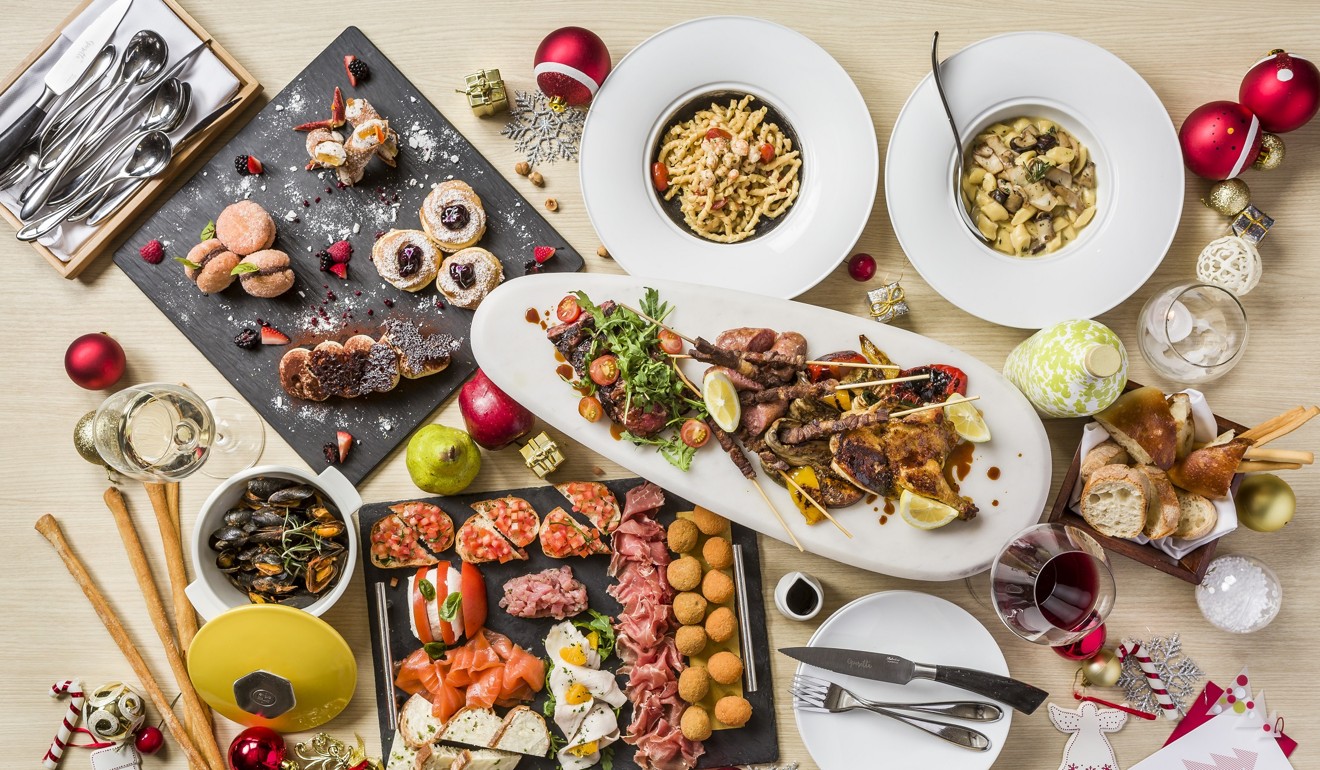 Christmas dinner is receiving an Italian twist at Operetta. One Michelin-starred chef Luca de Berardinis offers an Italian sharing menu featuring an antipasti platter, different types of pasta and a succulent beef rib-eye. The night ends with classic desserts, like Christmas Yule log, served alongside traditional Italian items such as gelato and ricciarelli biscuits. Dinner, priced at HK$1,580 for three to four people, runs from December 1 to 31.
Sevva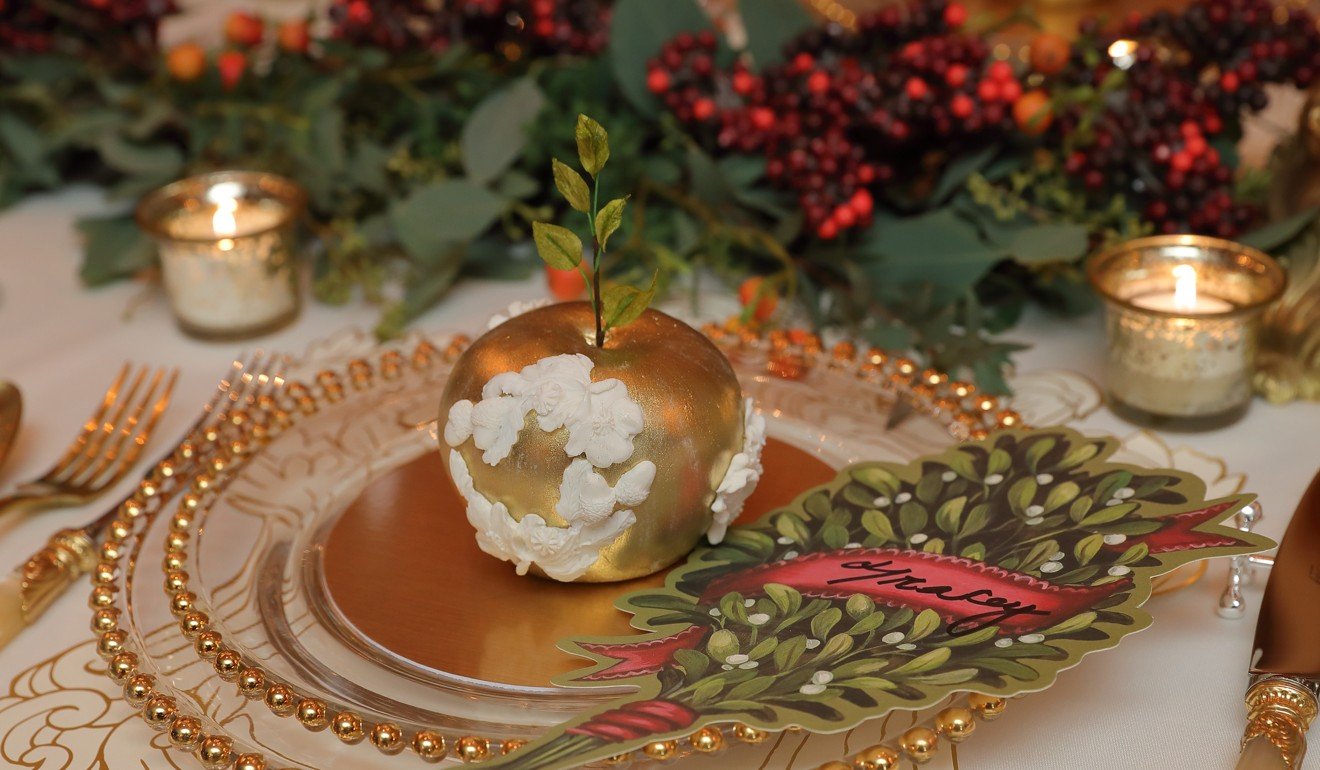 Located in the heart of Central, Sevva is the place to go for diners who enjoy being part of the action. The Christmas Eve dinner, priced at HK$2,580 per person, is set to be the talk of the town, with dishes like roast duckling with red cabbage and sweet onion risotto. It also a lighter Christmas celebration set lunch (HK$620 per person) running from December 4 to 22.
How SEVVA started: Hong Kong's 'Queen of Cakes' Bonnae Gokson savours the sweet taste of success
Spiga
As celebrity chef Enrico Bartolini's first restaurant outside Italy, we have high hopes for a fabulous time at Spiga. Christmas dinner (HK$688 per person), available on December 24 and 25, is a four-course affair with Italian delights to look forward to. Highlights include prawn carpaccio with almonds, lemon cream and truffle caviar, as well as saffron risotto with seared baby squid and spicy spinach cream.
Steak house Winebar + Grill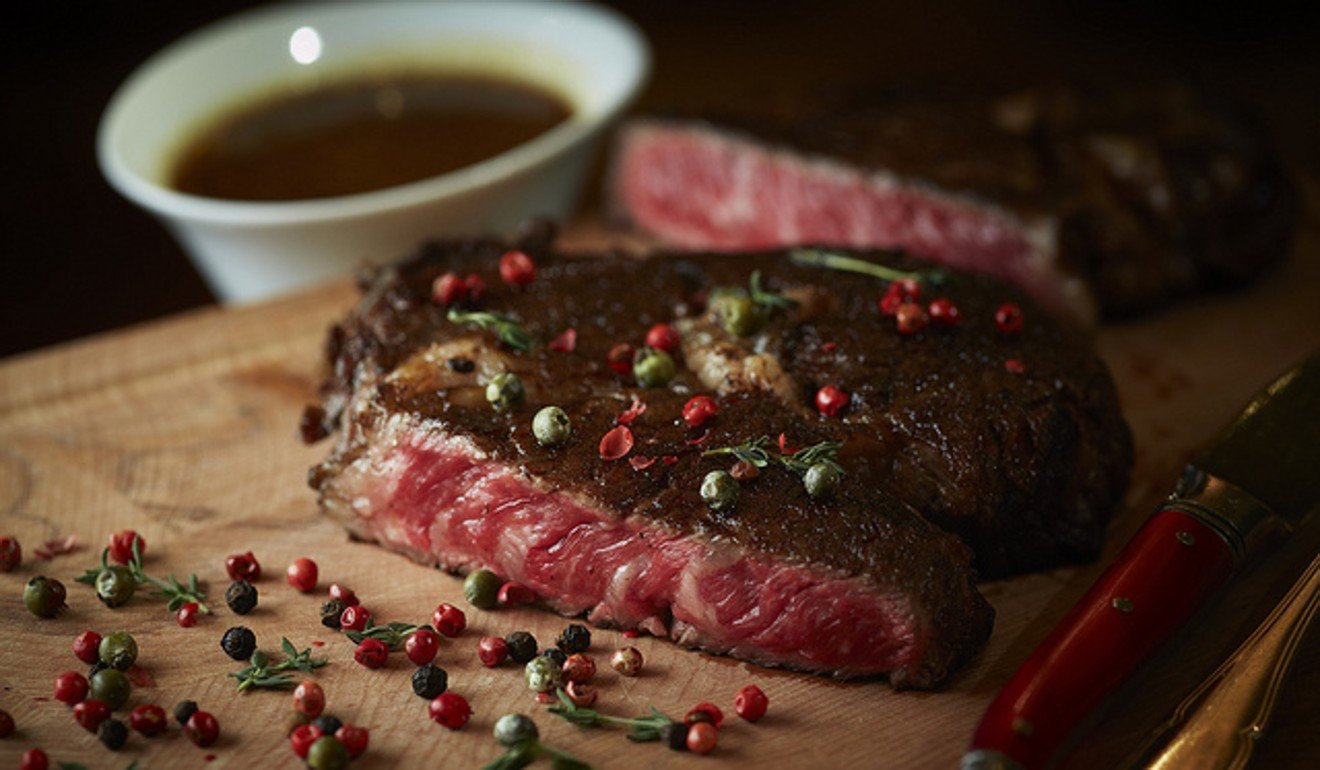 The STEAK HOUSE winebar + grill at the InterContinental Hong Kong offers a semi-buffet lunch option from December 24 to 26. Lunch includes a salad bar, a choice of mains from the charcoal grill, plus an extensive dessert section. Lunch starts at HK$698 with free-flow soft drinks and orange juice, or HK$898 with free-flow Champagne and red wine, and HK$598 per child.
TRi
Want something different from the traditional turkey with trimmings? TRi, known for giving traditional Indonesian dishes a modern twist, is offering an Indonesian-style Christmas dinner from December 24 to 26. Highlights of the dinner include acar sawi (pickled Chinese cabbage with singaraja vinegar and chives) and tongseng kambing (grilled rack of lamb with spicy lamb sauce, sauerkraut and spiced cassava). It costs HK$780 per person.
UMI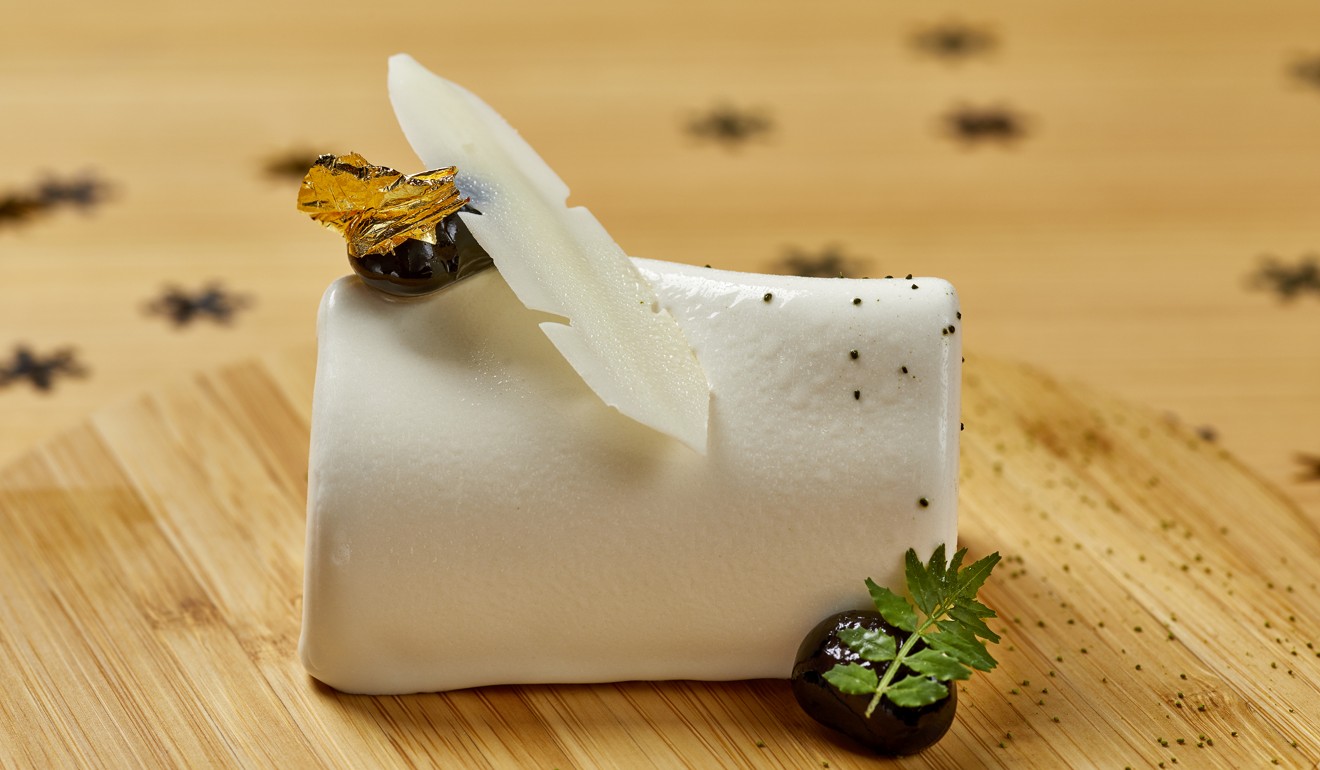 There's no better way to splurge on Christmas Eve and Christmas Day than with an omakase dinner at UMI (HK$2,388). The restaurant, which only seats 10 people, offers an authentic edomae experience featuring fresh ingredients from Japan. Dinner ends on a modern note, featuring matcha log cake. Dinner is complemented by a glass of Dom Pérignon Champagne.
The Window Café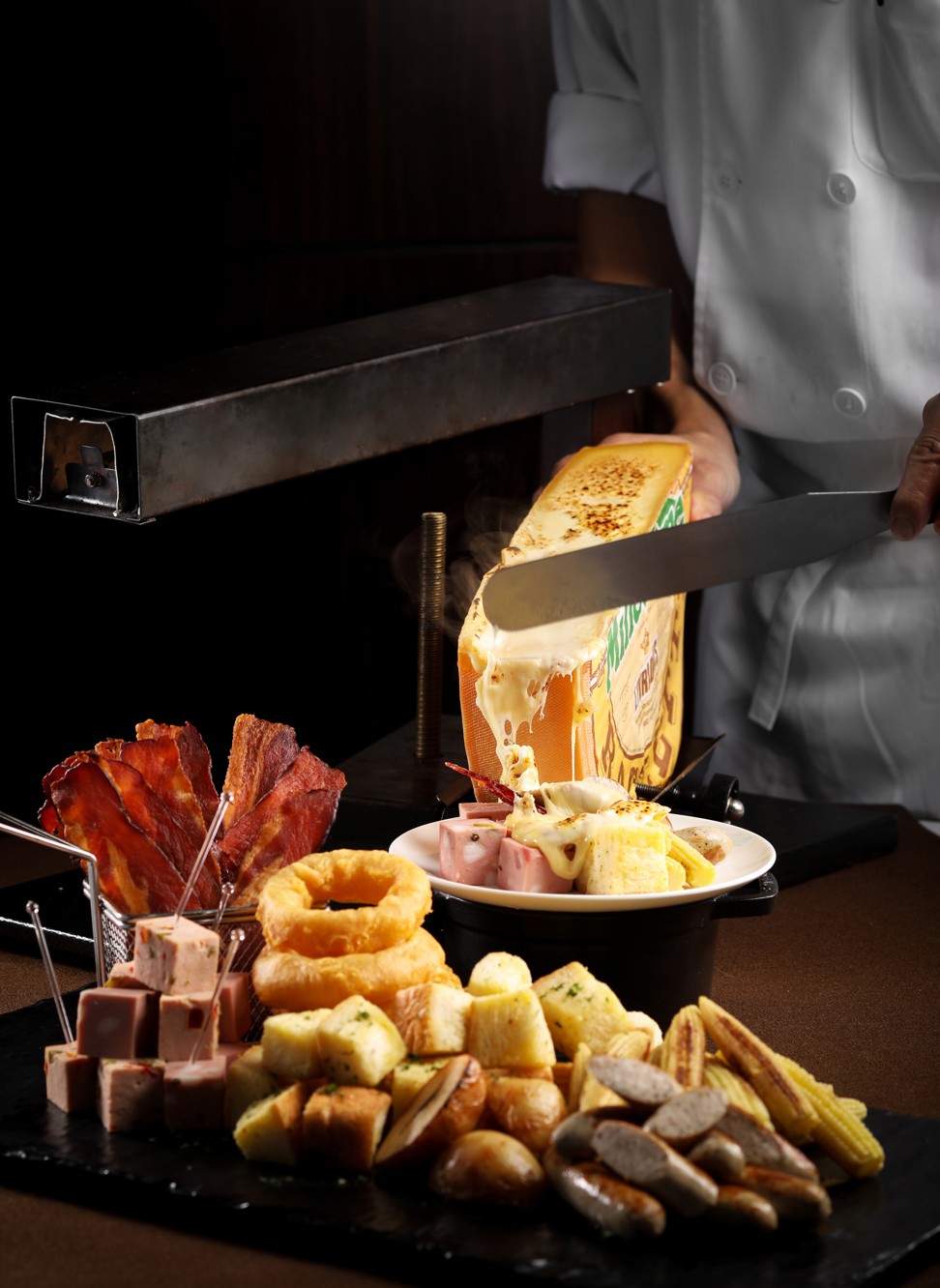 Over at The Kowloon Hotel, festive lunch and dinner buffets are being offered. Sous-vide Iberico pork belly with honey is a must, as is grandmother's apple pie. Don't miss out on the gratinated raclette cheese station, which is only available during dinner. Buffet prices start from HK$488 per adult and HK$388 per child.
Wolfgang's Steakhouse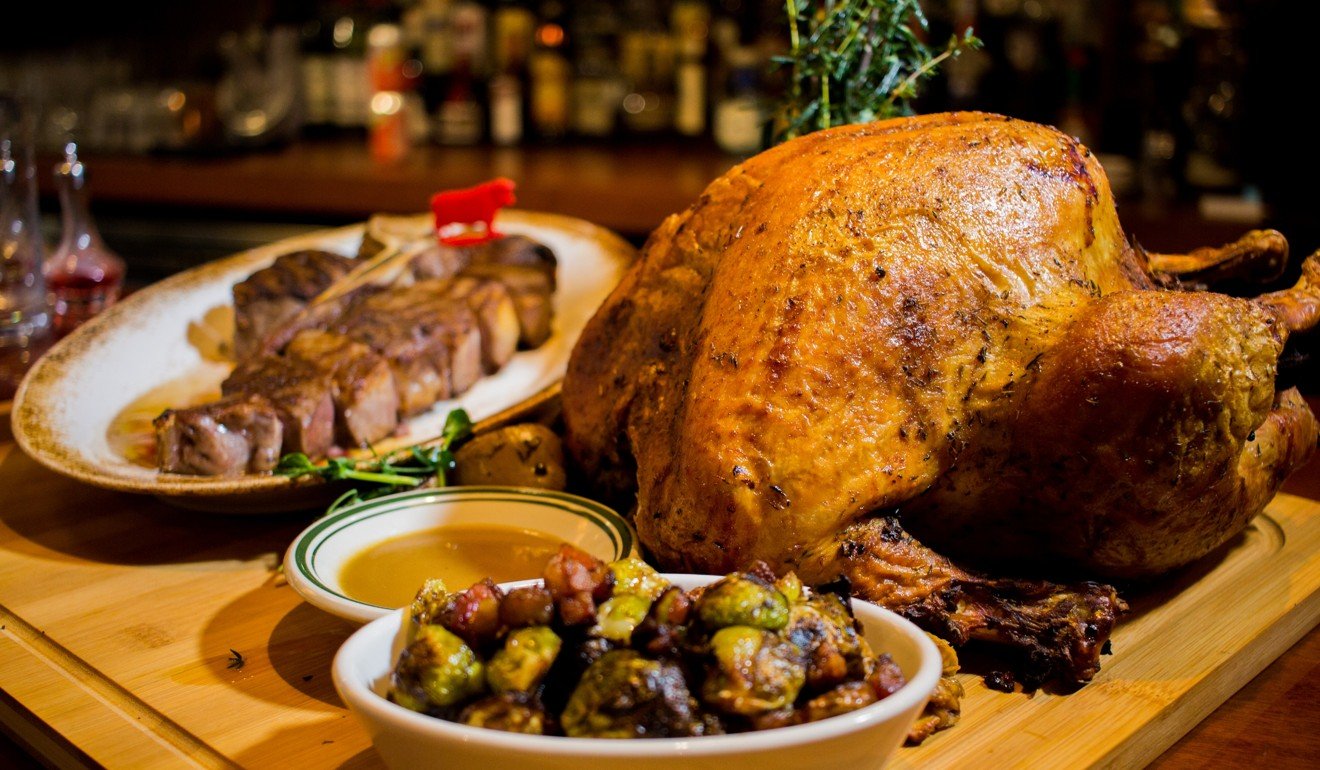 Wolfgang's Steakhouse promises to hit all the right notes with its specially curated Christmas dinner complemented by mulled wine. The four-course dinner includes plenty of options, including dry aged porterhouse, roasted turkey, and bread pudding. Available from December 16 to 25, the dinner is priced at either HK$3,888 for four people or HK$5,688 for six. Bookings must be made three days in advance.
Don't want turkey this Christmas? These Hong Kong chef's have you covered
Woolly Pig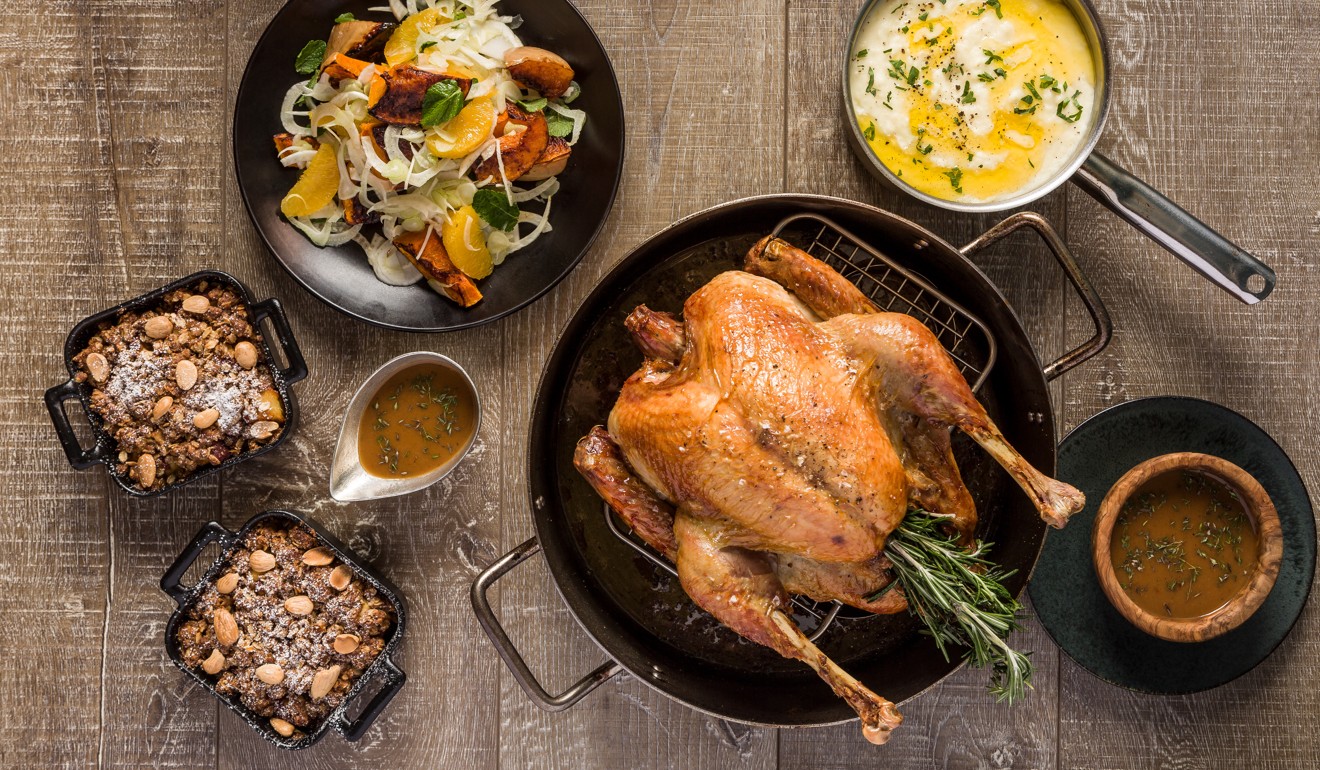 Woolly Pig is inviting diners to take it easy with a takeaway turkey dinner to be enjoyed in the comfort of their homes. Its 3.6kg free-range turkey (HK$1,850) comes with chestnut and sage stuffing, double baked potatoes, heirloom carrots, bacon braised sprouts, and whole roasted butternut squash. Home-made caramel pecan pie ensures a sweet end. Pick up is from December 23 to 25; orders must be made by December 15.
Yan Toh Heen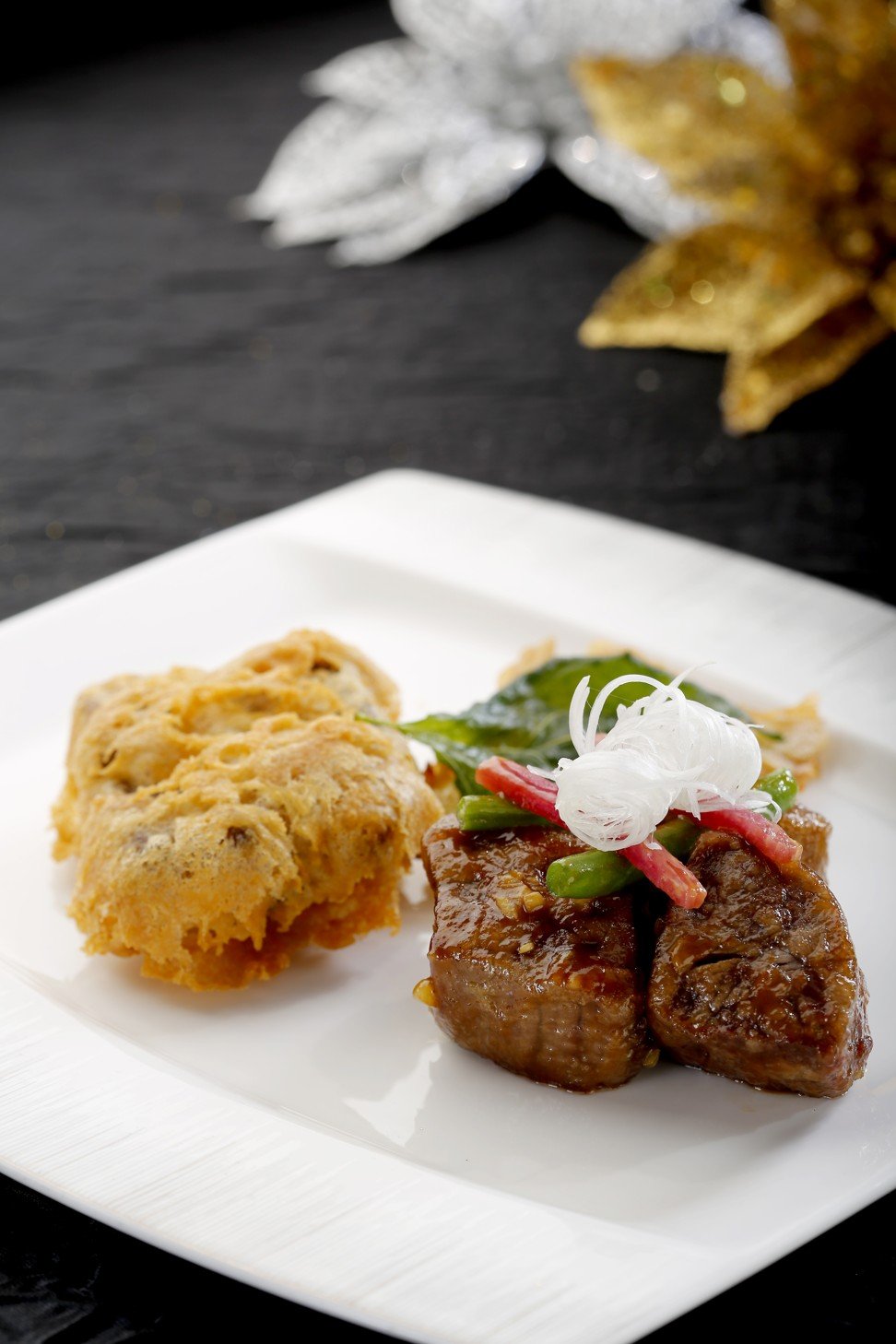 A lavish multicourse Chinese dinner is a great excuse to gather all your loved ones together, and Yan Toh Heen at the InterContinental is pulling out all the stops to make it a grand affair. The dinner menu (HK$1,888 per person and available on December 24 and 25) includes Wagyu beef served in two styles, wok-seared groupa fillet, and braised e-fu noodles with black truffle and shredded chicken.
This article was originally published in Christmas Magazine