With December finally in full swing and the supply of white Alba truffles in Hong Kong dwindling as the truffle season nears its end, here's our round-up of five places you can still go for some of that white gold.
And while we appreciate all white truffles, the ones from Alba in Piedmont, Italy, are in a class of their own, which is what this list exclusively covers.
Here's our list of where to go for the last hurrah:
Sabatini Ristorante Italiano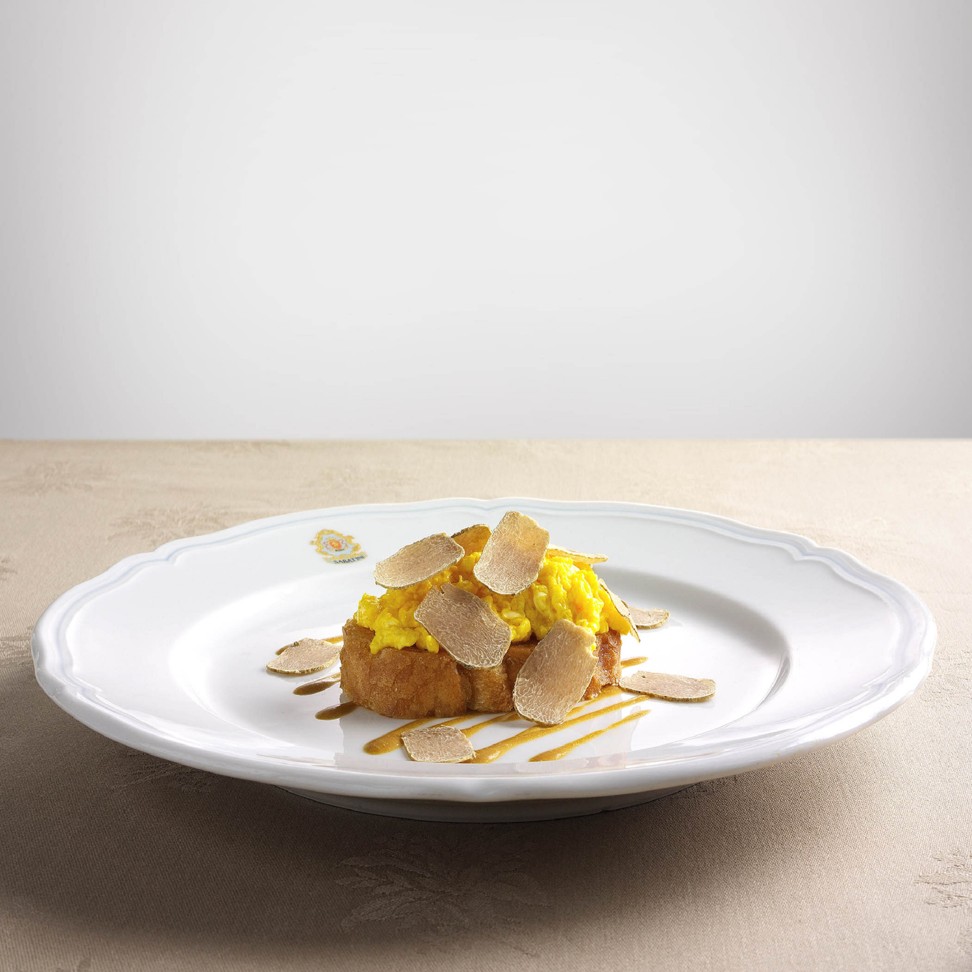 Sabatini Ristorante Italiano, housed inside the Royal Garden Hotel, might be a bit of a trek from Hong Kong Island to the Kowloon side, but the restaurant is promising a contemporary menu (featuring eight dishes) that makes it worth it.
It is offering eight dishes paired with white Alba truffles, and highlights include home-made tagliolini with truffle butter, Parmigiano cheese and white truffles, and beef tenderloin tartare with mixed salad and shaved white truffles. White truffle is also on the dessert menu – white truffle ice cream with crumbles and shaved white truffle. If you don't know where to start, the restaurant also has a five-course white truffle set menu, featuring all the best dishes.
Available: until December 31
Price: HK$1,980 per person for the set menu; à la carte items start at HK$658 and dessert is HK$268
Address: Sabatini Ristorante Italiano, The Royal Garden Hotel, 69 Mody Road, Tsim Sha Tsui
Le Pan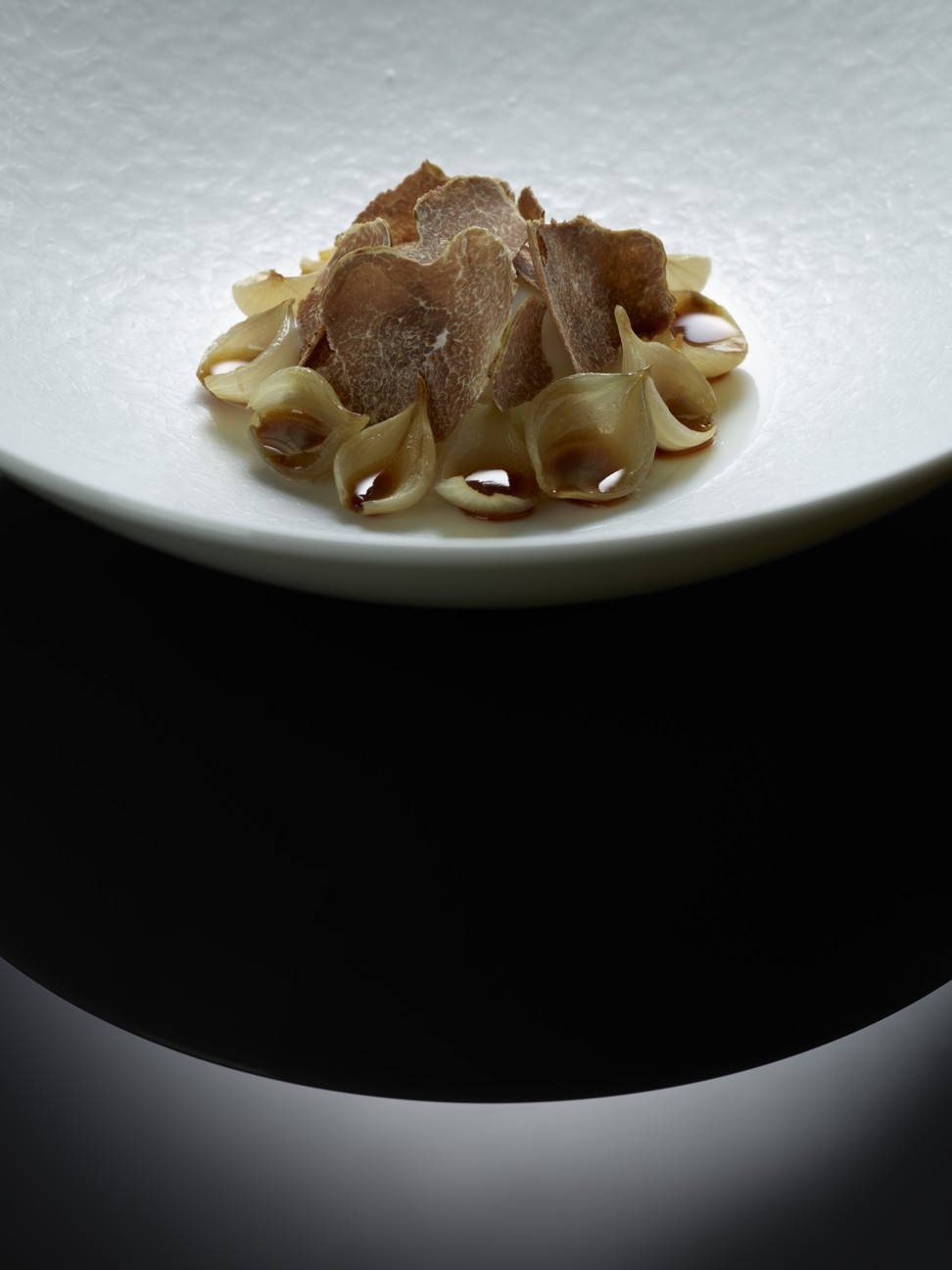 Le Pan will be serving white truffle shaved tableside until the end of December. Choose one of the three items listed on its Alba white truffle menu, which comes complimentary when you order from it's à lacarte menu, and just tell your server how many grams of white truffle you want. Options on the truffle menu include French omelette with sautéed chanterelle with Albufera sauce, and Arborio grains with soft-boiled egg and carbonara sauce.
Available: until December 30
Price: HK$150 per gram for a minimum order of 5g
Address: G/F, Goldin Financial Global Centre, 17 Kai Cheung Road, Kowloon Bay
Italian white truffle prices mushroom after a dry start to season
Nicholini's
Over at Nicholini's, white truffles are getting the royal treatment with a dedicated tasting dinner menu available until mid-December. Highlighted dishes include turbot with wild fennel, garlic sun-dried tomatoes with cauliflower cream and white truffles, and pan-fried scallops with artichoke, purple potatoes, salmon roe, sea urchin sabayon and white truffle. Four-course and six-course tasting menus are available, but diners can also choose specific dishes as à la carte items.
Available: until mid-December
Price: HK$1,488 for a four-course tasting menu and HK$1,888 for a six-course tasting menu; à la carte items also available
Address: Level 8, Conrad Hong Kong, 88 Queensway, Admiralty
DiVino Wine Bar & Restaurant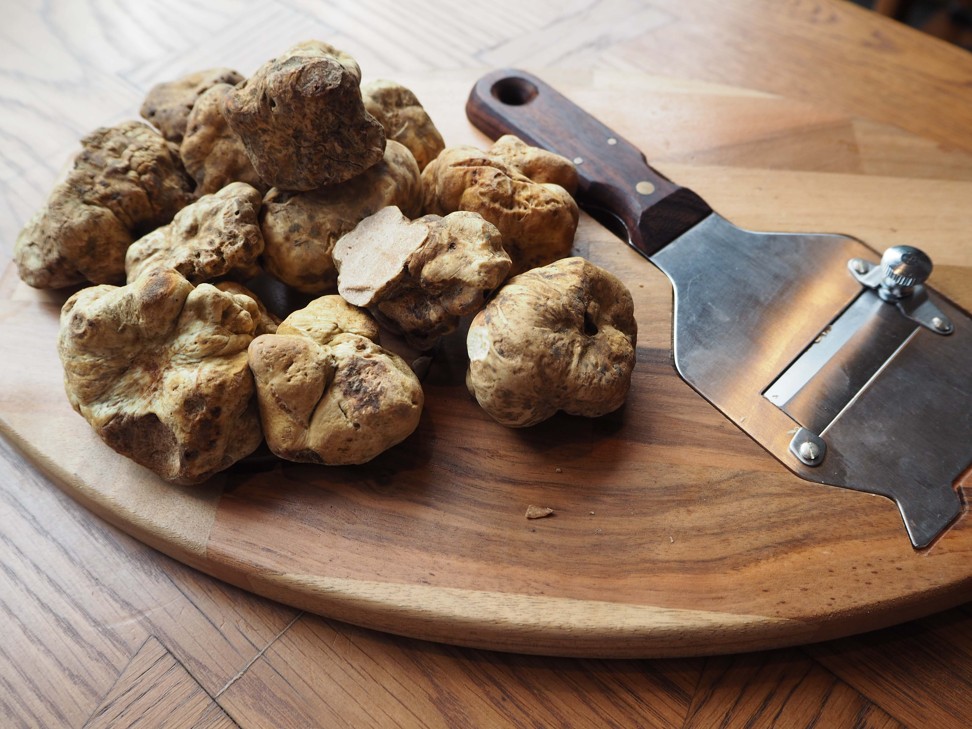 Over at DiVino Wine Bar & Restaurant, located at the heart of Central, the chefs are recommending three mouth-watering dishes paired with white truffle. Dishes include the 36 degrees onsen egg on Castelmagno cheese fondue with crushed Piedmont hazelnut and Alba truffle petals, and the Buffalo ricotta dumpling with Grana Padano cream with microplane-grated truffle. Advance bookings are required.
Available: throughout December
Address: 73 Wyndham Street, Central
Macau's Dynasty 8 launches truffles menu, fusing white and black tubers with Chinese cuisine
Zuma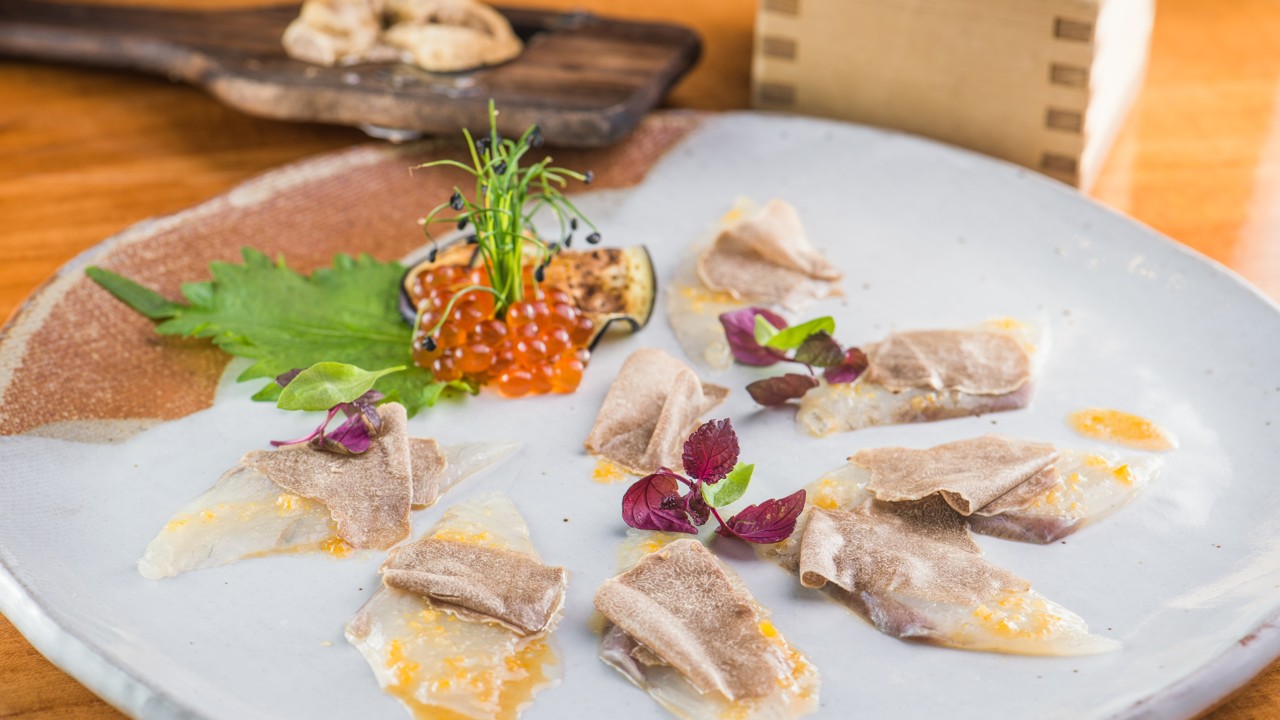 This is for all the gourmands with stomach sizes to match. Zuma's 12-course white truffle tasting menu includes 10g of the white gold. Highlights of the menu include thinly-sliced sea bass with yuzu, white truffle and salmon roe, and the dessert of Japanese baked tokachi white truffle cheesecake with hazelnuts, biscuits and yuzu sorbet.
Available: until Jan 7, 2018
Price: HK$2,180 per person
Address: 5-6/F, Landmark, 15 Queen's Road Central, Central