Eat, drink and be merry as you bid goodbye to 2017 in style. After all, the dieting can wait until January.
Aberdeen Street Social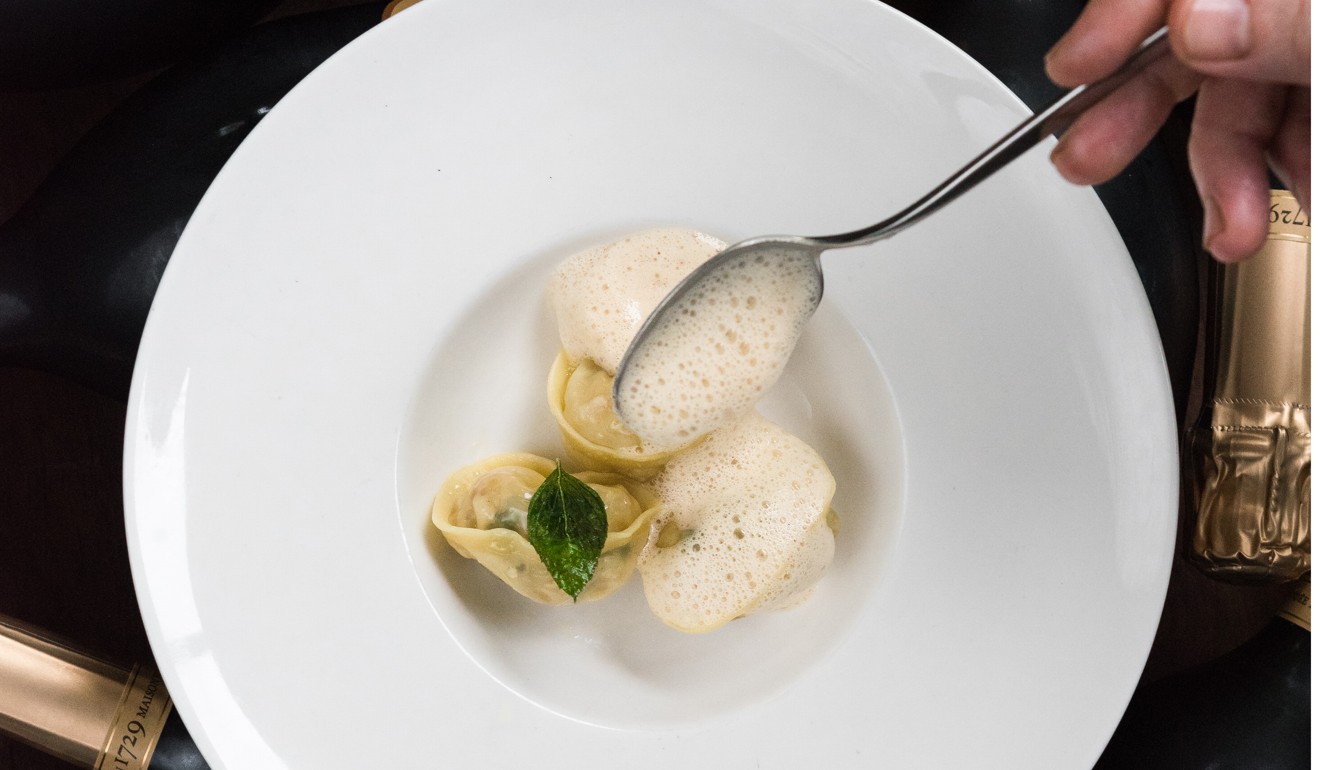 Nestled in the heart of PMQ, Aberdeen Street Social is offering a delicious end to the year. Highlights of its five-course dinner (HK$750 per person) include roasted sea bass with cauliflower couscous, lobster tortellini, and beef wellington with foie gras and black truffle. End on a sweet note, either with a strawberry eclair or a selection of British cheeses with pear chutney.
Alto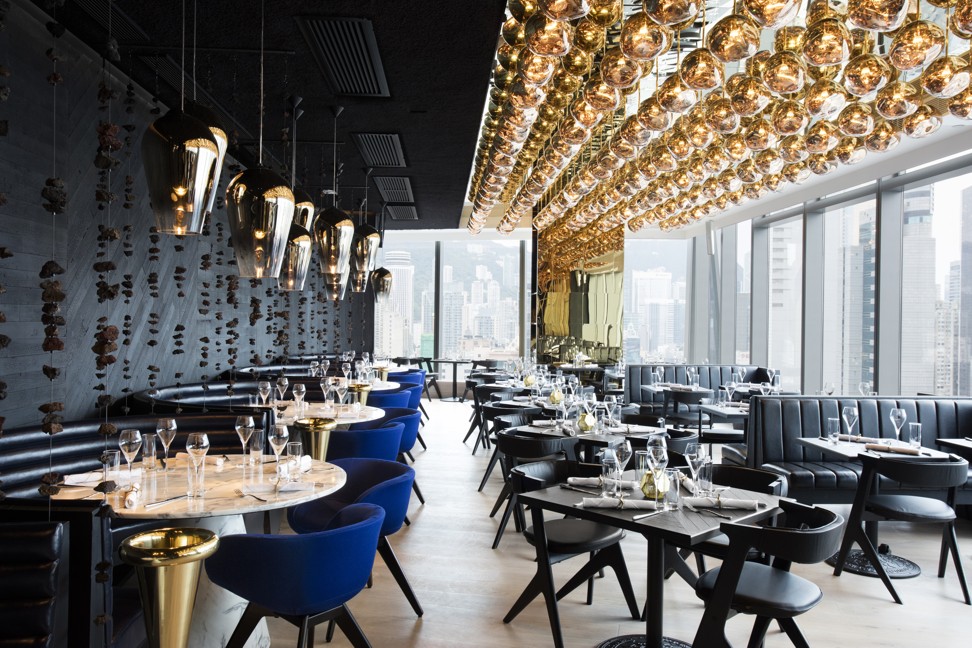 Located high in the sky on the 31st floor of V Point Tower in Causeway Bay, Alto is playing host to a "Black and Gold" party. Priced at HK$788 per person, it includes a four-course menu – and access to the rooftop terrace to watch the New Year's Eve fireworks.
Assaggio Trattoria Italiana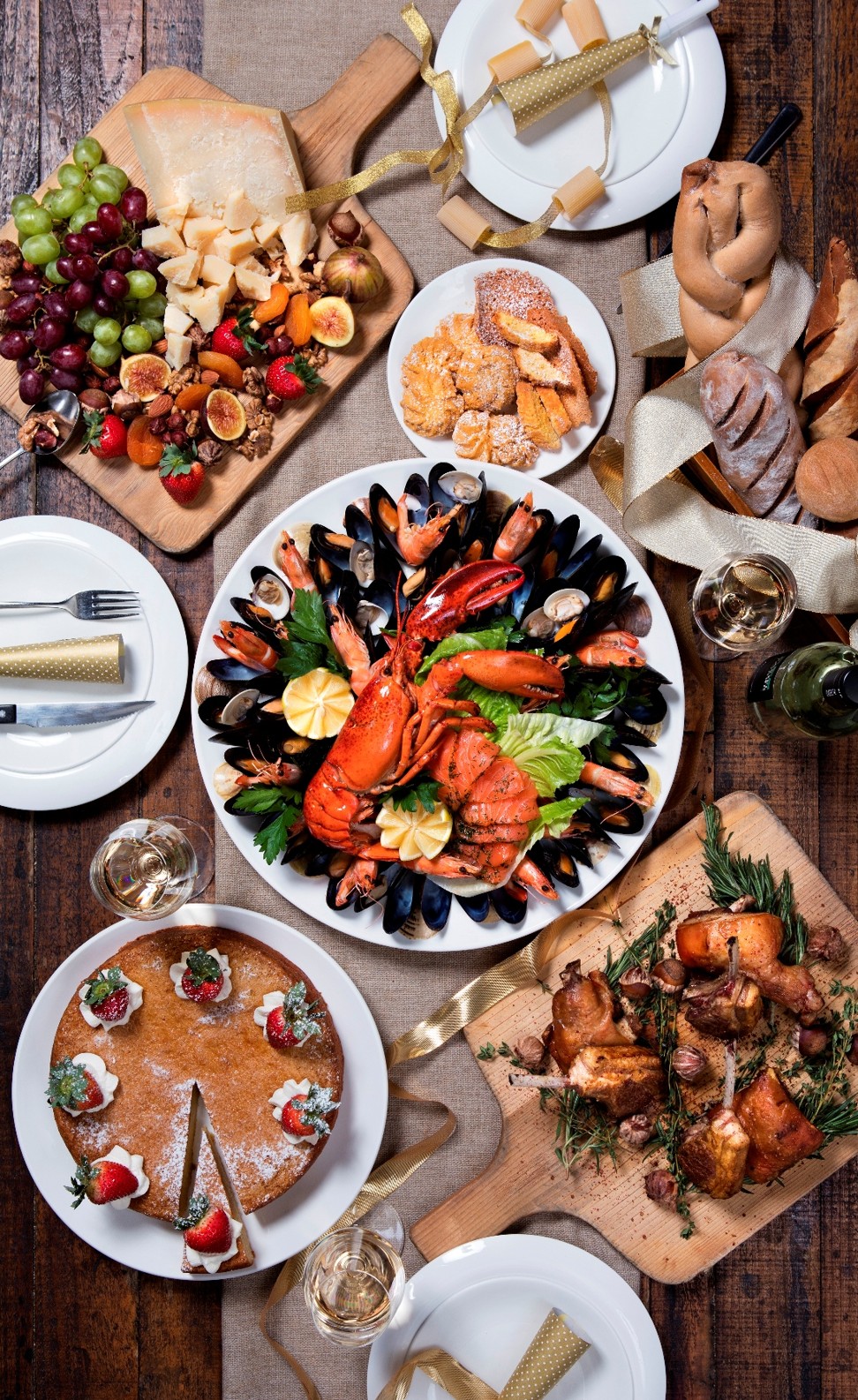 End the year with a hearty seafood buffet dinner, filled with options like whole poached lobsters, avocado and calamari salad, lobster lasagne and more. End the night with tiramisu, rum and chocolate pudding – or even a Parmesan cheese wheel paired with fruit. Located on the waterfront, the Trattoria also offers an alfresco option. Dinner is HK$888 per adult and HK$488 per child.
24 Christmas menus to delight Hong Kong diners
Blue Bar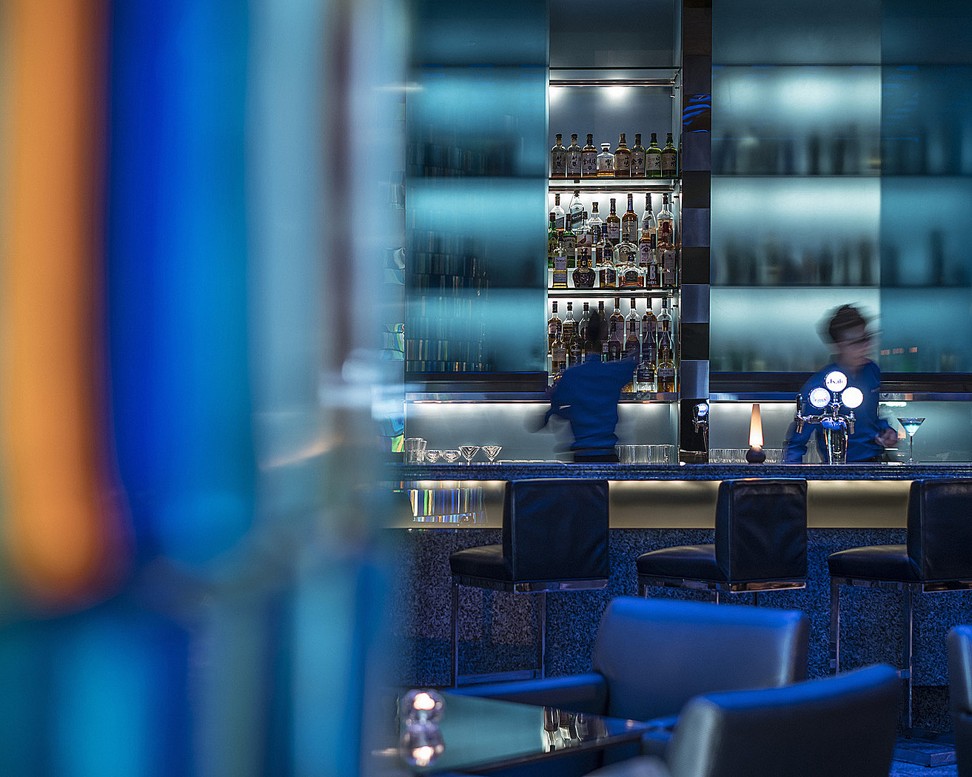 End the year on a high note at Blue Bar's "Viva Cuba!" countdown party at the Four Seasons, where panama hat-wearing gentlemen and fan-wielding ladies will be dancing to beats spun by DJ Re: Flex. Cuban cigars are also on hand, as well as a late snack menu filled with decadent bites which can be paired with cocktails even Hemingway would approve of. Two packages are available: HK$990 per person which can also be paid for on the night, and HK$1,950 per person which is only available in advance.
BLT Steak and Al Molo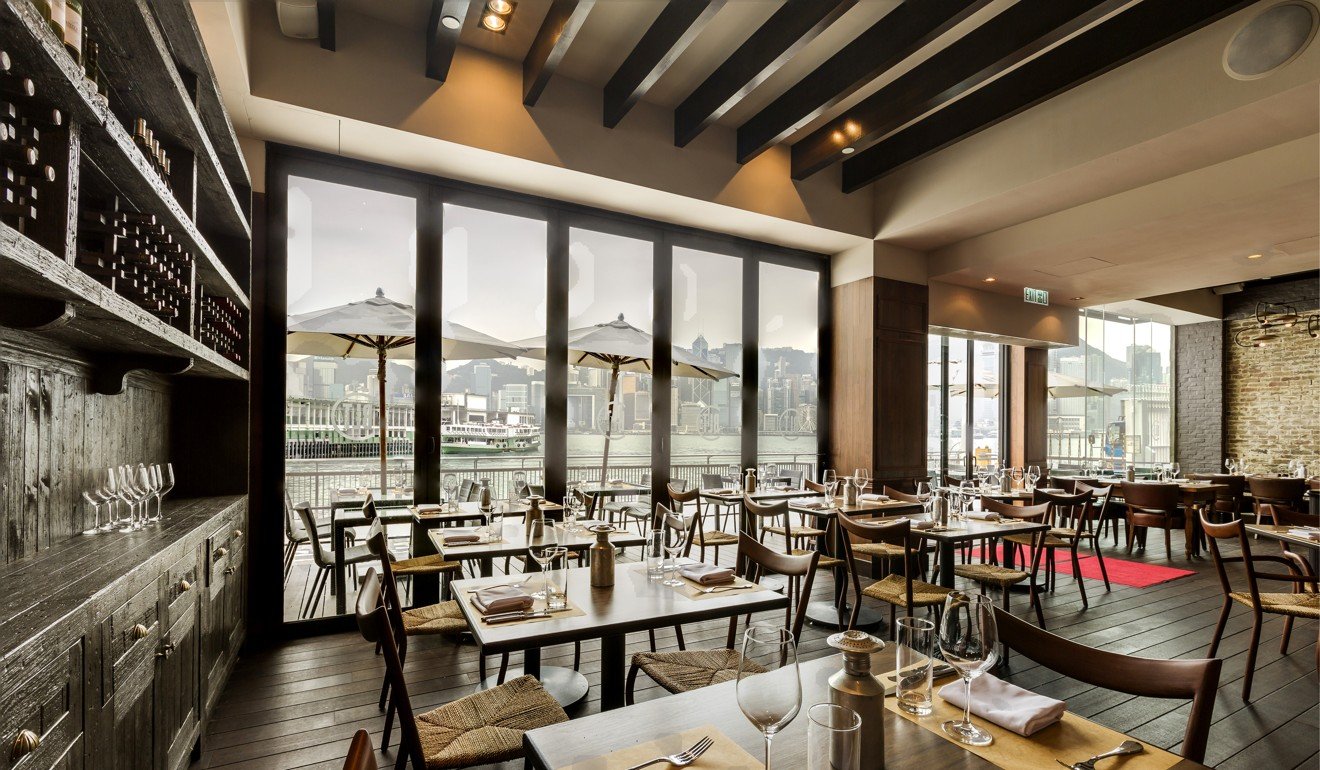 BLT Steak and Al Molo is ready to party on December 31, when it expects to welcome 1,000 guests for its "Carnivali, Let's Party". Guests can also take advantage of the waterfront location to watch the fireworks as they toast in the new year. It is HK$888 per person including a buffet dinner, or HK$1,288 for buffet plus open bar.
Bibo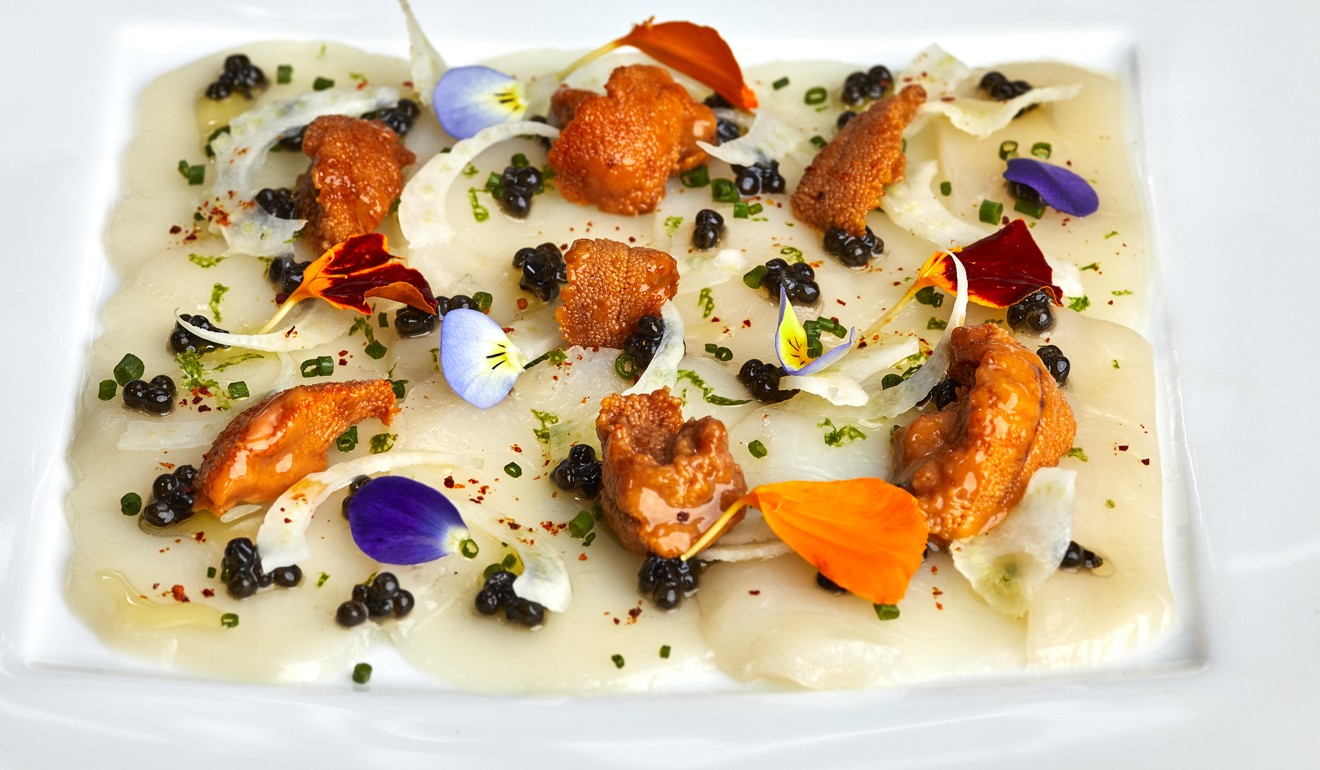 Bibo is all set to help diners ring in the New Year with a menu featuring beautifully plated dishes. A highlight of the dinner is the Hokkaido scallop carpaccio with caviar, Japanese uni, fennel and yuzu. Another not-to-be-missed dish is the Miyazaki Wagyu beef with pumpkin purée. The dinner on December 31 is HK$1,280
per person.
Brasserie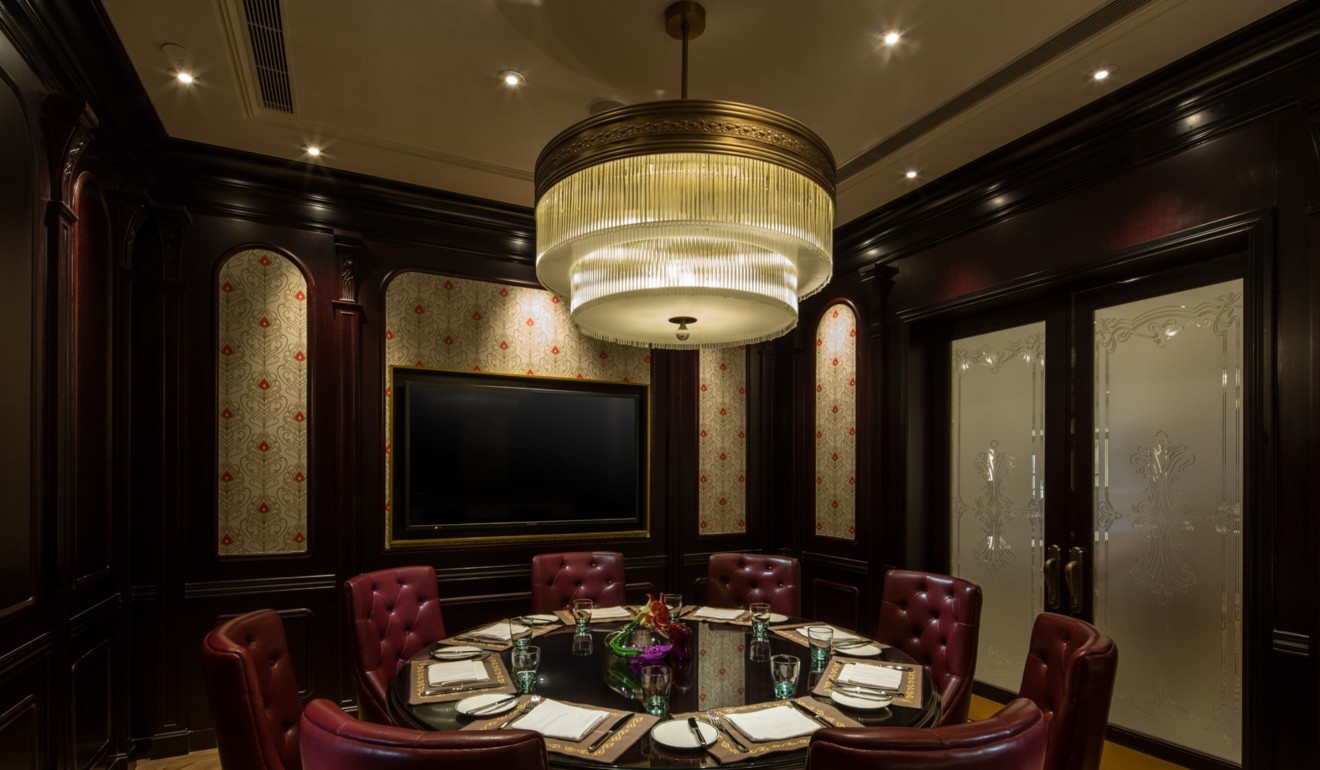 Over in Macau, the Brasserie is offering a New Year's Eve dinner and New Year's Day lunch to welcome 2018. Nestled inside the Parisian Macao, the Brasserie is known for pairing good food with a chic environment. The dinner is priced at 588 patacas per person and the lunch is 388 patacas per person. A wine-pairing option, available for both dinner and lunch, is an additional 200 patacas.
Brasserie on the Eighth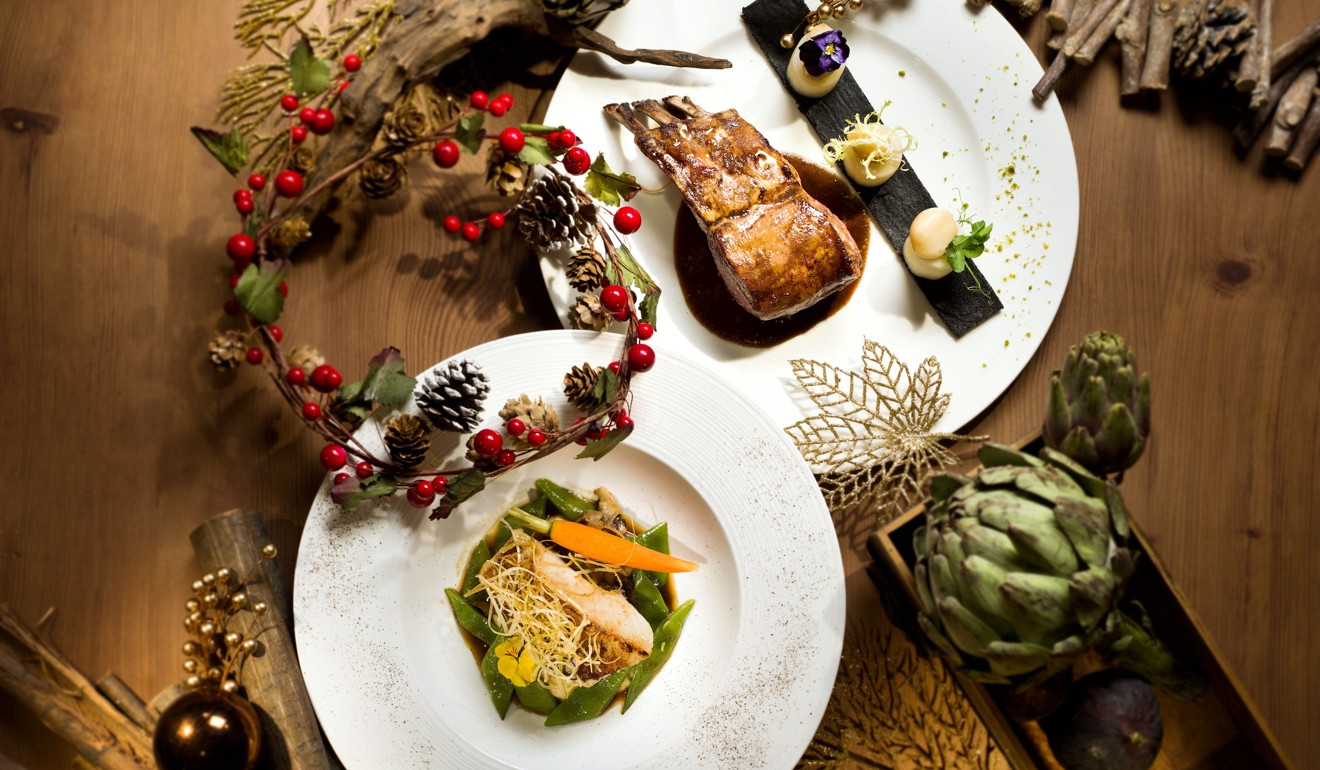 Located on the eighth floor of the Conrad Hong Kong, the Brasserie will be transformed into a snowy French winter market featuring a semi-buffet. Entrées include rack of lamb with black olive biscuit and oven-roasted veal chop with clams. Complementing the experience is a buffet filled with decadent offerings, including the restaurant's signature home-made foie gras terrine. It is priced at HK$1,988 per adult, HK$688 per child.
Caprice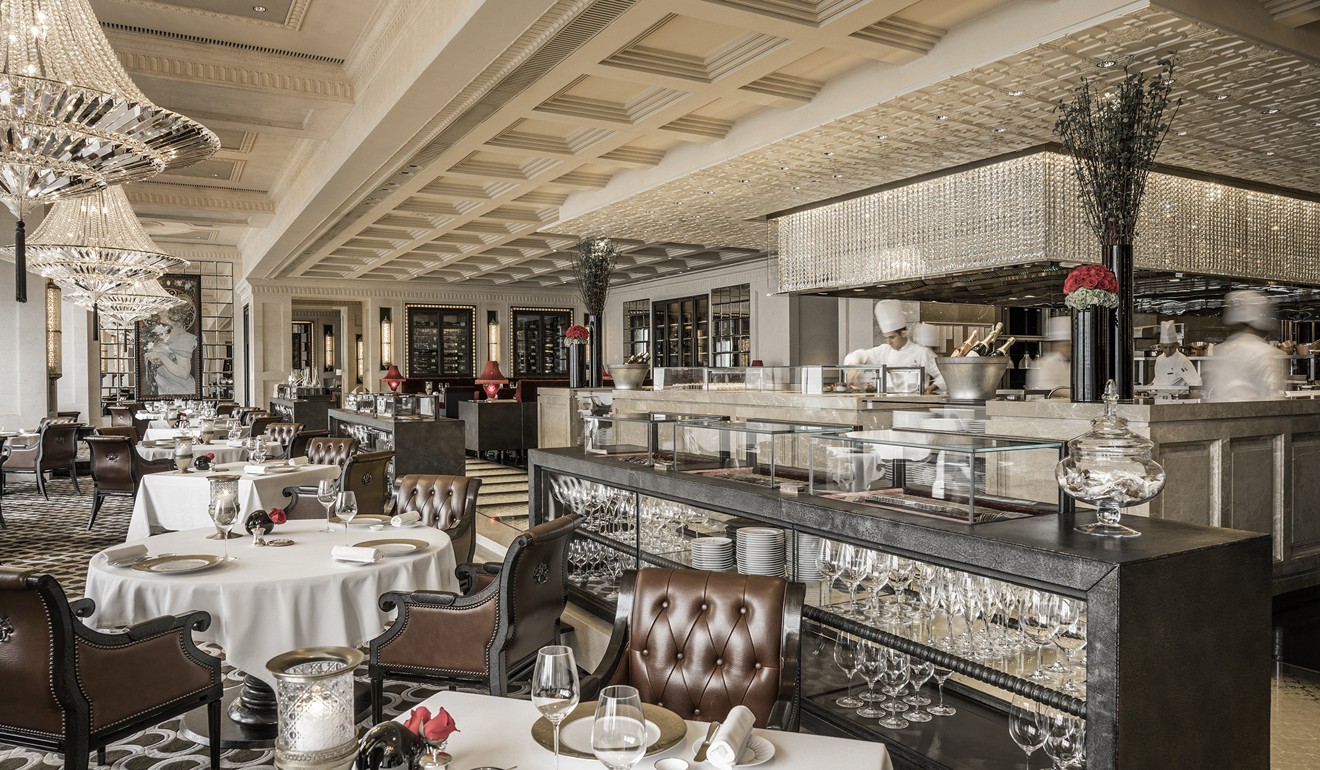 If your idea of New Year's Eve dinner calls for decadence, then there's no other place quite like Caprice at Four Seasons. The restaurant's eight-course dinner, priced at HK$4,888 per person, features dishes fit for a king. Not-to-be-missed dishes include black truffle Tuber melanosporum and farm egg sabayon and roasted Brittany blue lobster done laksa style.
Carbone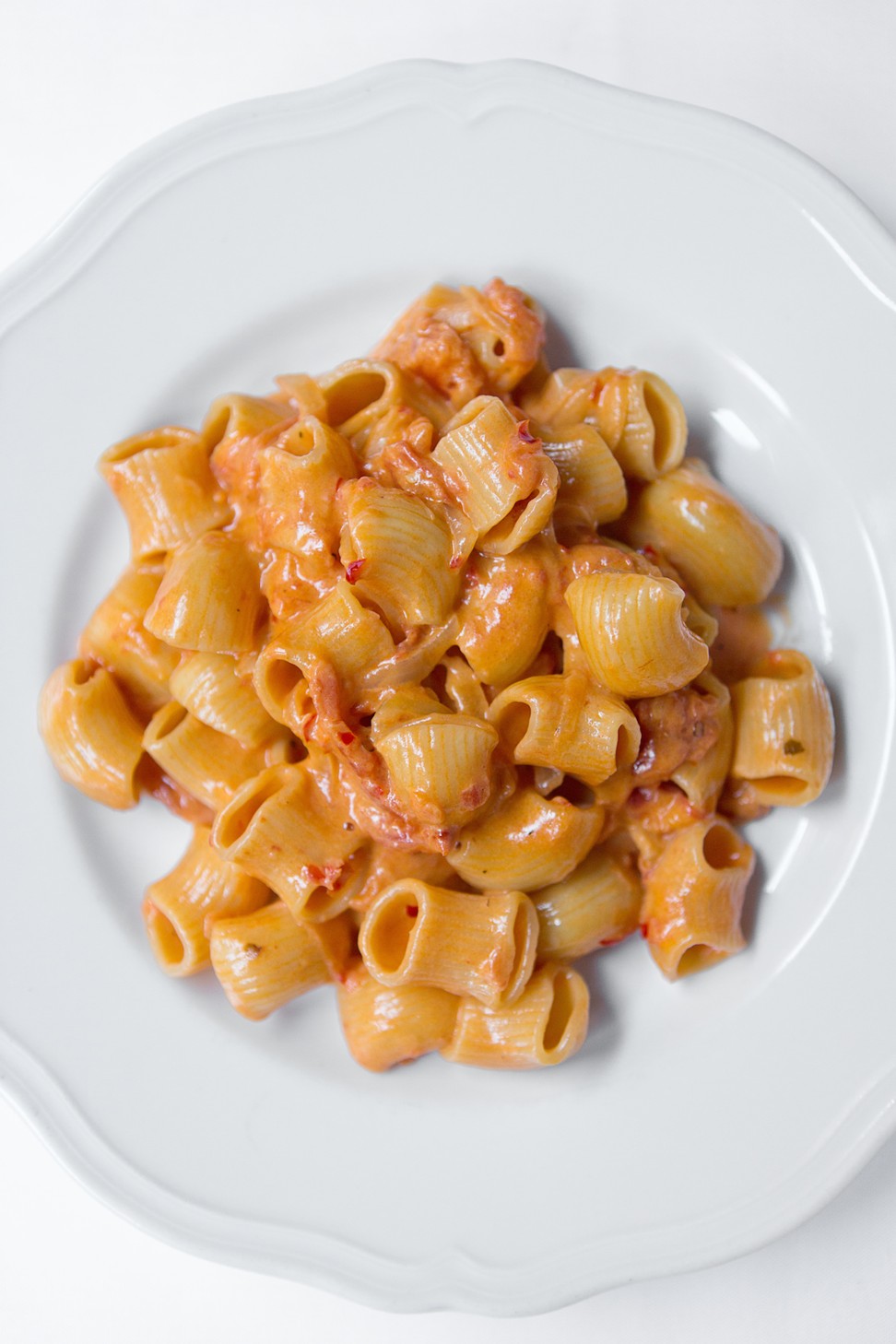 New Year's Eve is looking to be a glitzy occasion at Carbone, when diners will be transported to mid-20th century New York where mobsters ruled the streets and everything was glamorous. New Year's Eve dinner is all about having an immersive theatrical experience while being entertained by live music and surprising numbers. Dinner is HK$1,500 per head, with an additional HK$1,000 for free-flow Champagne and house wines.
Club JJ's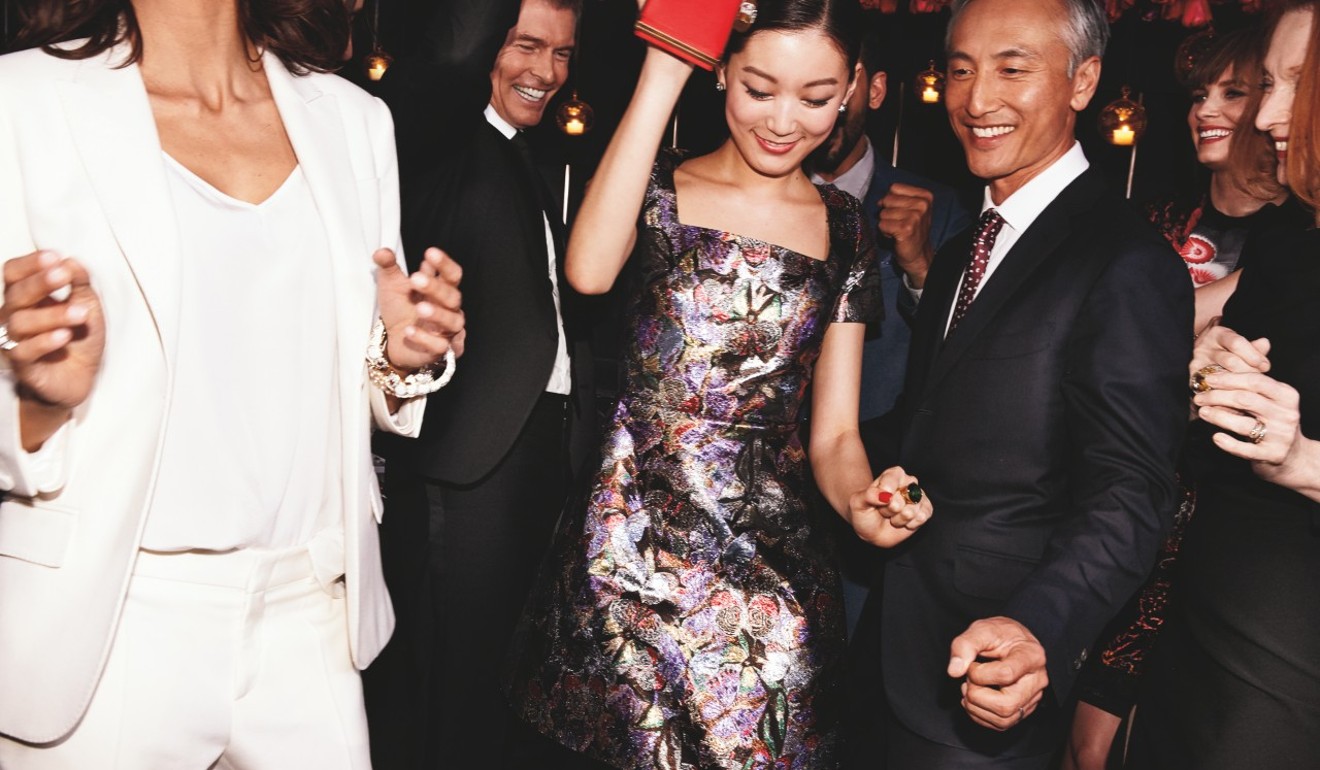 Club JJ's is back – for one night only. The Grand Hyatt Steakhouse is bringing back its iconic Club JJ's to help bring in the new year. Live music by Night Train, a US-based live band, will provide entertainment, while the DJ will get the crowd moving later in the night. Remember to bring your dancing shoes, because everyone else will be bringing theirs. The ultimate countdown package (dinner plus party) is HK$2,380 per person, the party itself is
HK$780 per person.
DiVino Wine Bar & Restaurant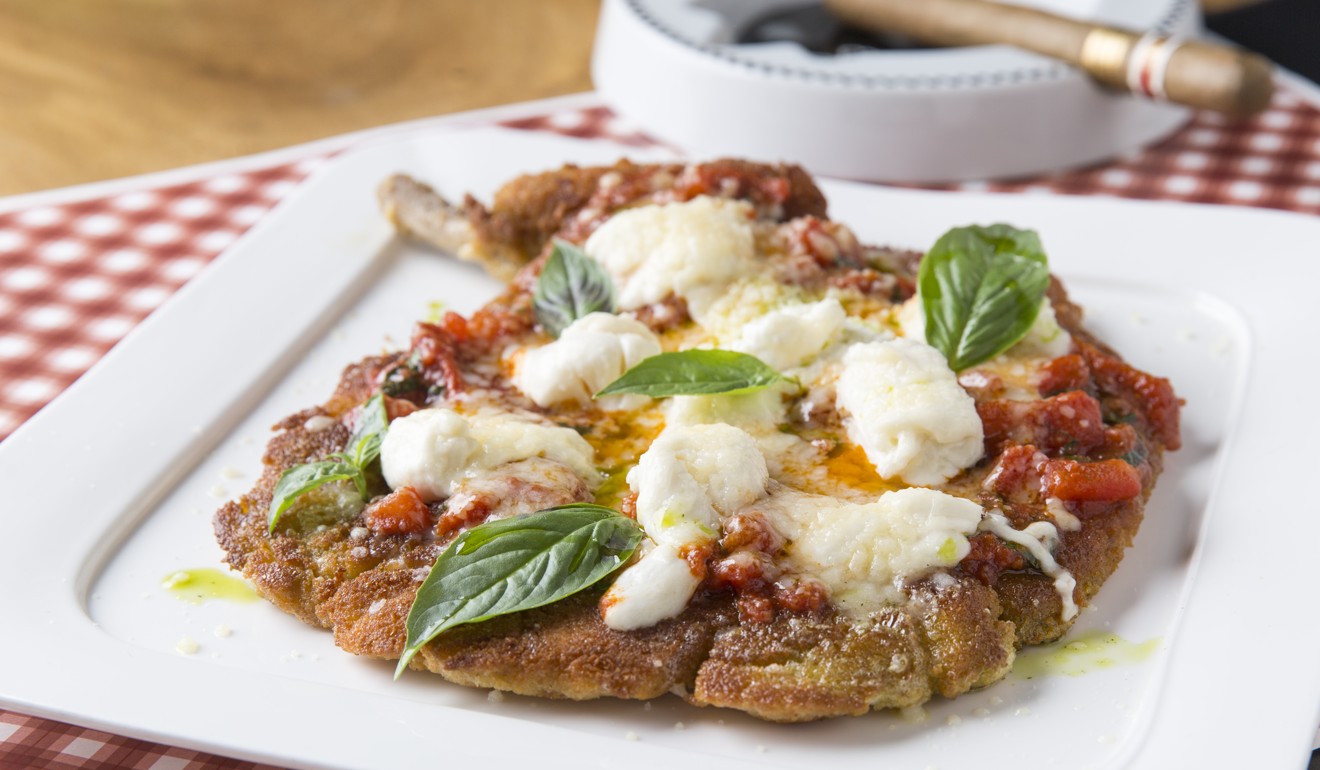 Ring in the new year from within the heart of Central. This year, the restaurant transforms into a speakeasy as part of its mob-themed "Gangster of a Night" party. There is a minimum spending charge of HK$600 per person in the early evening, and diners can choose from a mini à la carte and specials menu. After 8pm, free-flow drinks are HK$650 per person.
Duddell's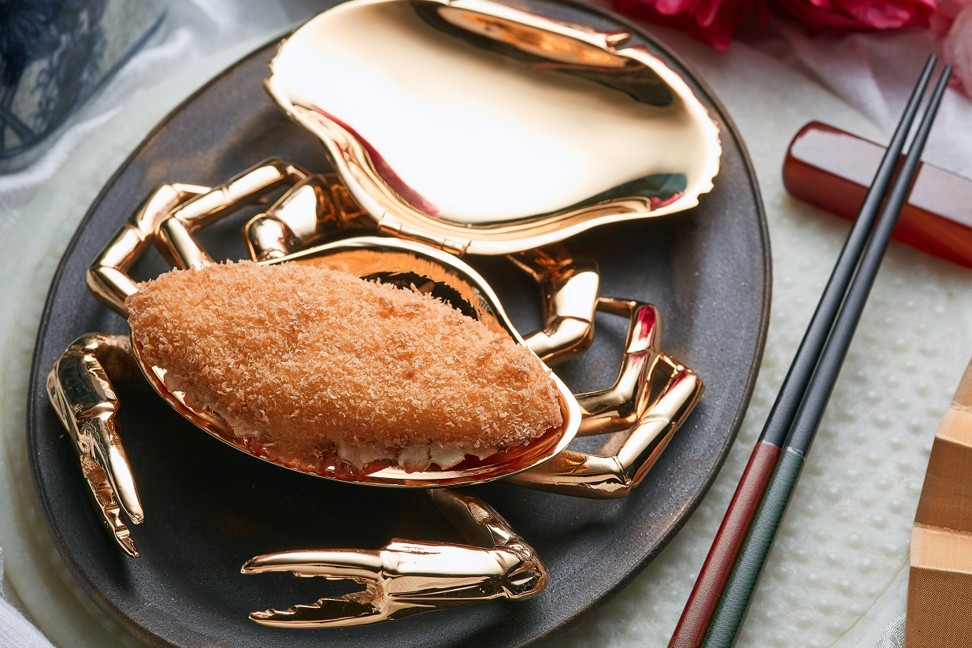 Diners heading to Duddell's on December 31 are in for a treat. The New Year's Eve menu, priced at HK$1,888, includes crowd-pleasing dishes like crispy suckling pig, baked whole lobster with cheese, and stuffed crab shell with crabmeat and onion.
Dynasty8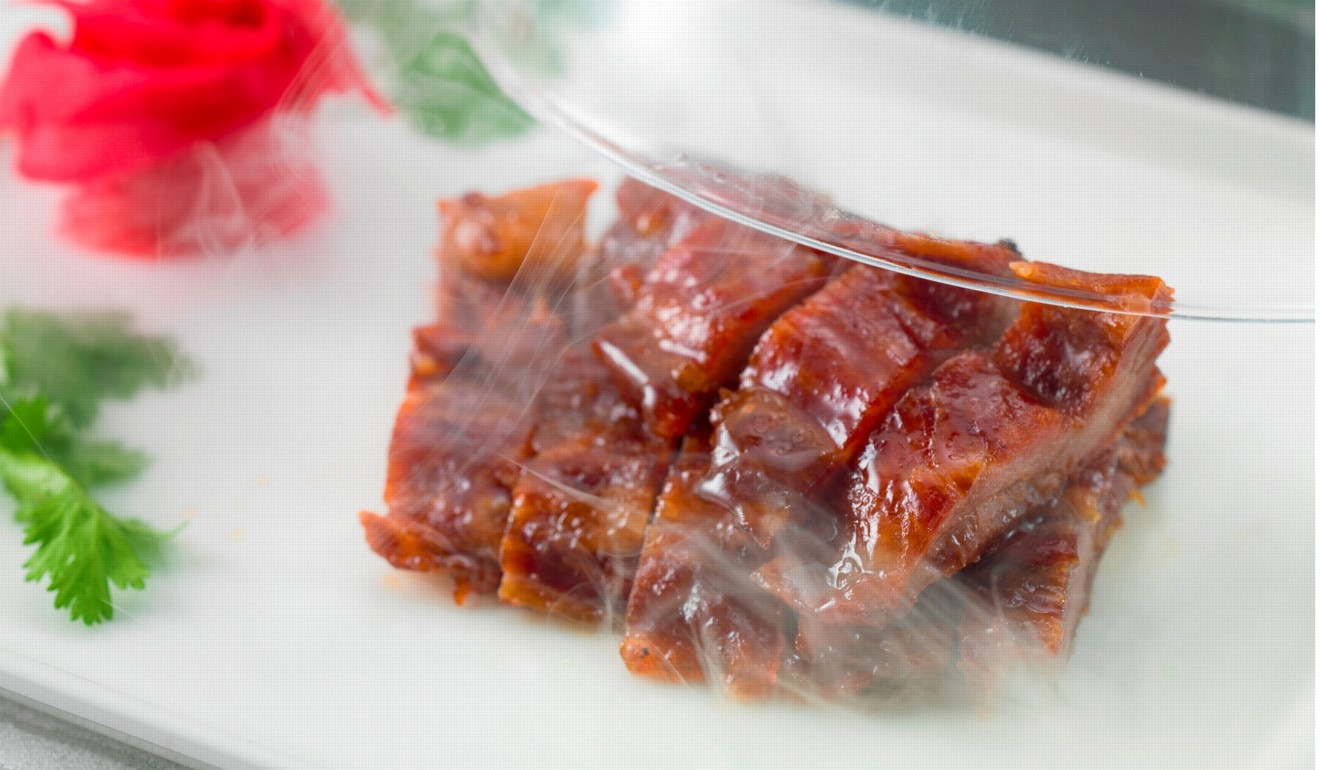 Conrad Macao is set to usher in the new year with a six-course menu available for lunch and dinner on both December 31 and January 1. Priced at 688 patacas per person, Dynasty 8's menu includes dishes like hot and sour soup with Boston lobster and lemongrass, and braised lamb rack with Mongolian sauce. Dinner ends with chilled plum soup with fresh fruit and rosella.
Ho Lee Fook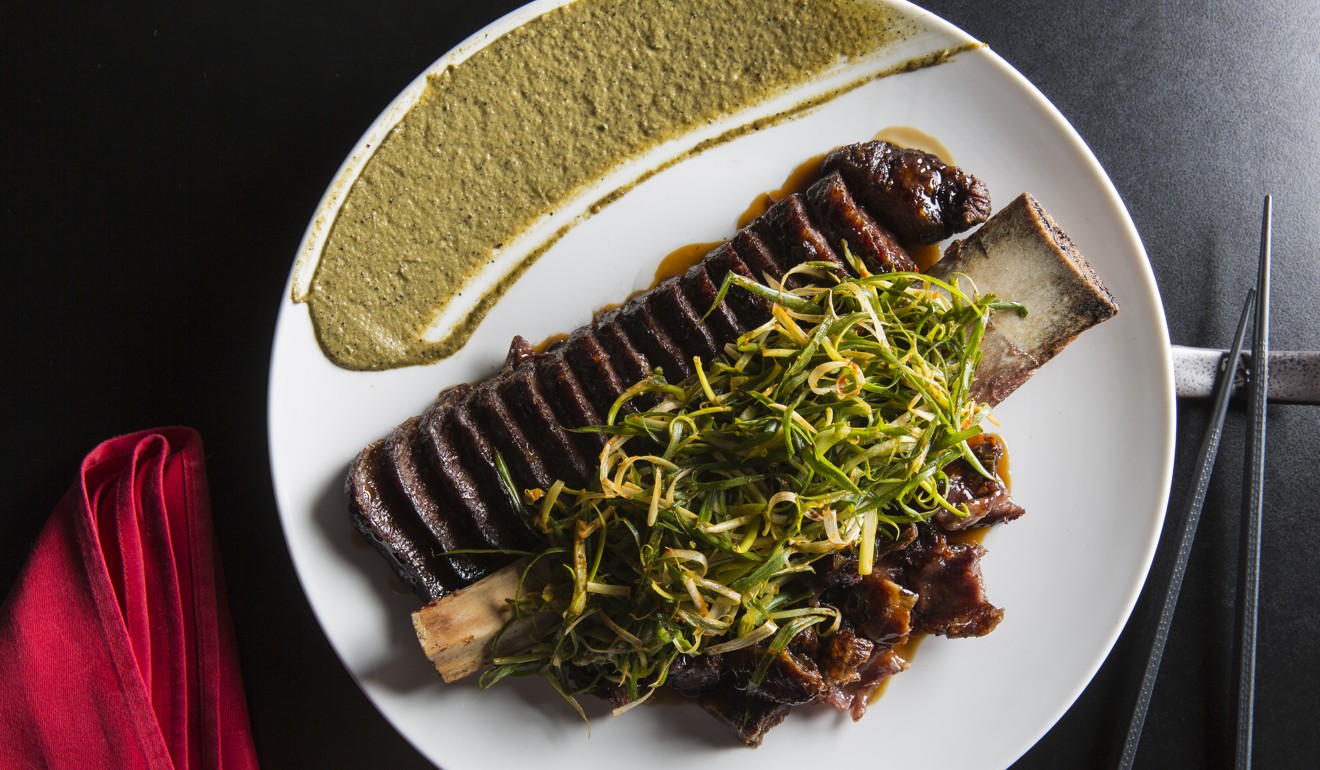 It's a fact: a party isn't a party without karaoke. If you're itching to sing your heart out, Ho Lee Fook has a dinner and karaoke package including free-flow alcoholic drinks just for New Year's Eve (HK$1,118 per person). Highlights of the dinner include roast Wagyu shortribs with jalapeño purée, and Horlicks ice cream for dessert. It is HK$588 for just dinner and HK$628 for just karaoke with free-flow drinks.
Hung Tong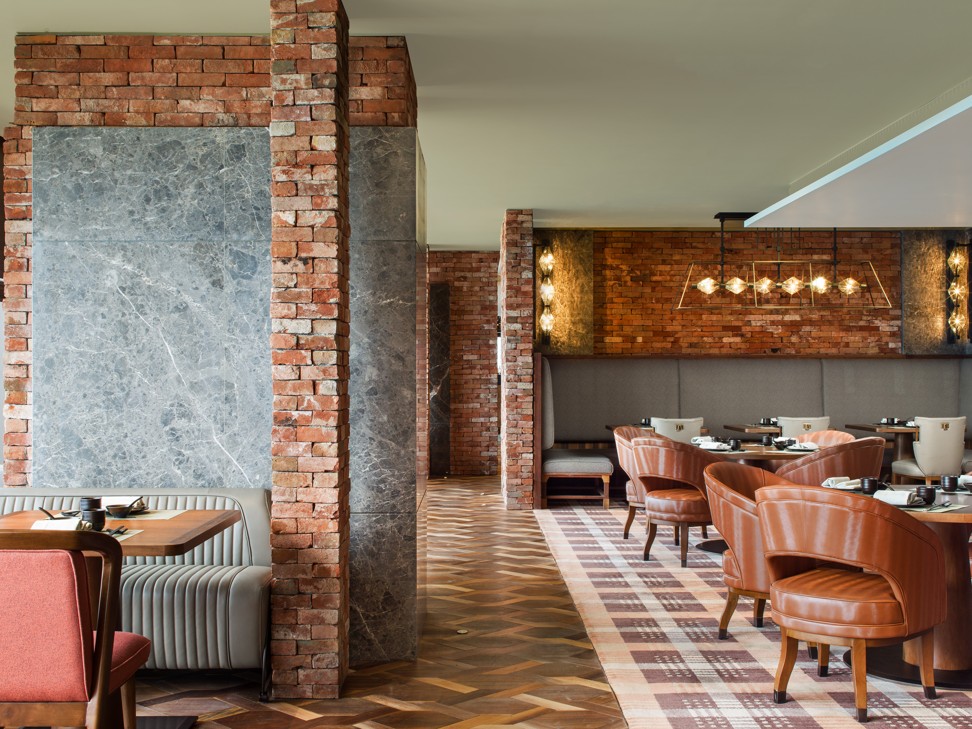 Over at Kerry Hotel, Hung Tong is promising to pull out all the stops for a beautifully presented New Year's Eve dinner. Highlights include barbecued prime Iberico pork with maple syrup, bird's nest soup with fresh crabmeat, and braised abalone and goose web in oyster sauce. Dinner ends with a classic: child mango sago cream with pomelo. Dinner is HK$888 per person, with a minimum of two people.
KITCHEN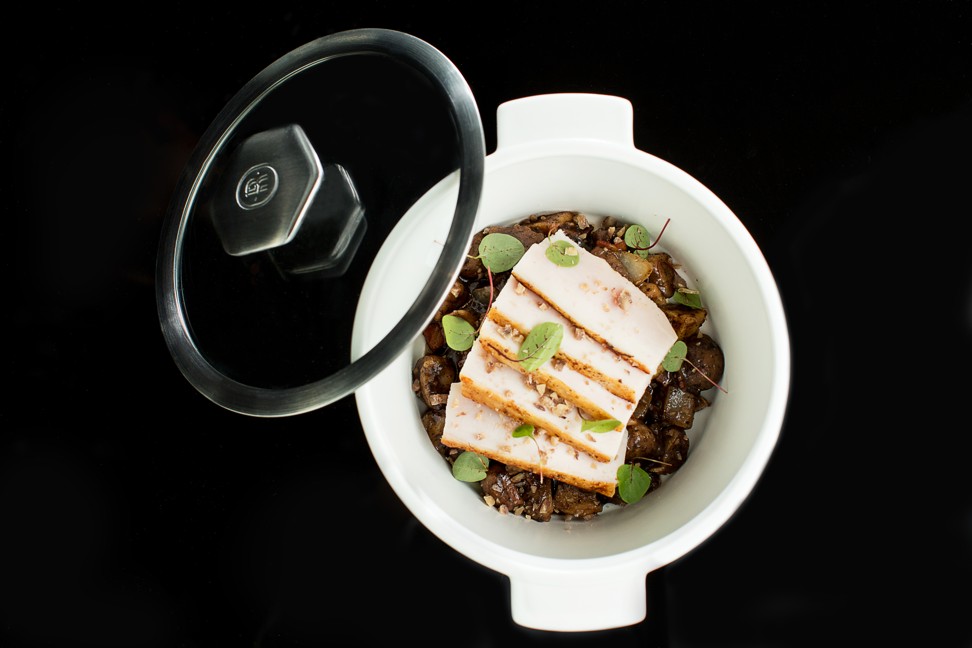 Olivier Elzer kick-starts his new role as culinary curator at W Hong Kong by adding new dishes featuring French savoir faire at KITCHEN. Diners can sample his new dishes, like turkey breast with truffle-scented chestnuts, as part of their New Year's celebrations. New Year's Eve dinner buffet starts at HK$888 per adult and HK$444 per child, New Year's lunch buffet is HK$488 per adult and HK$244 per child.
Don't want turkey this Christmas? These Hong Kong chefs have you covered
Le Pan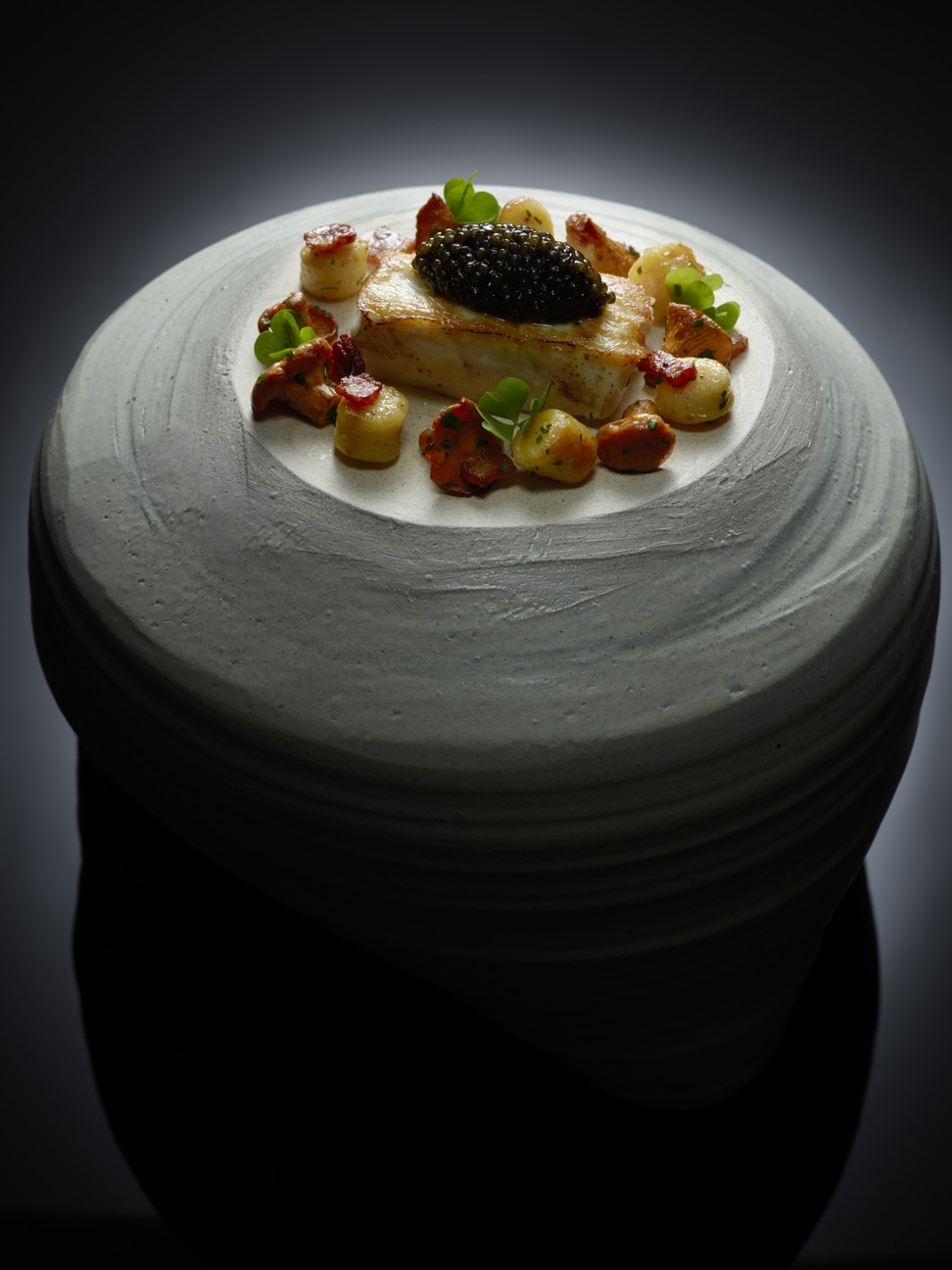 Contemporary French restaurant Le Pan is reimagining New Year's Eve celebrations with a specially curated menu. Look out for the Kamchatka crab with lobster ravioli paired with Hokkaido scallop, and Amur Oscietra caviar with wild turbot. Dinner is HK$2,800 per person, with an additional HK$2,000 for a wine pairing.
Lobby Lounge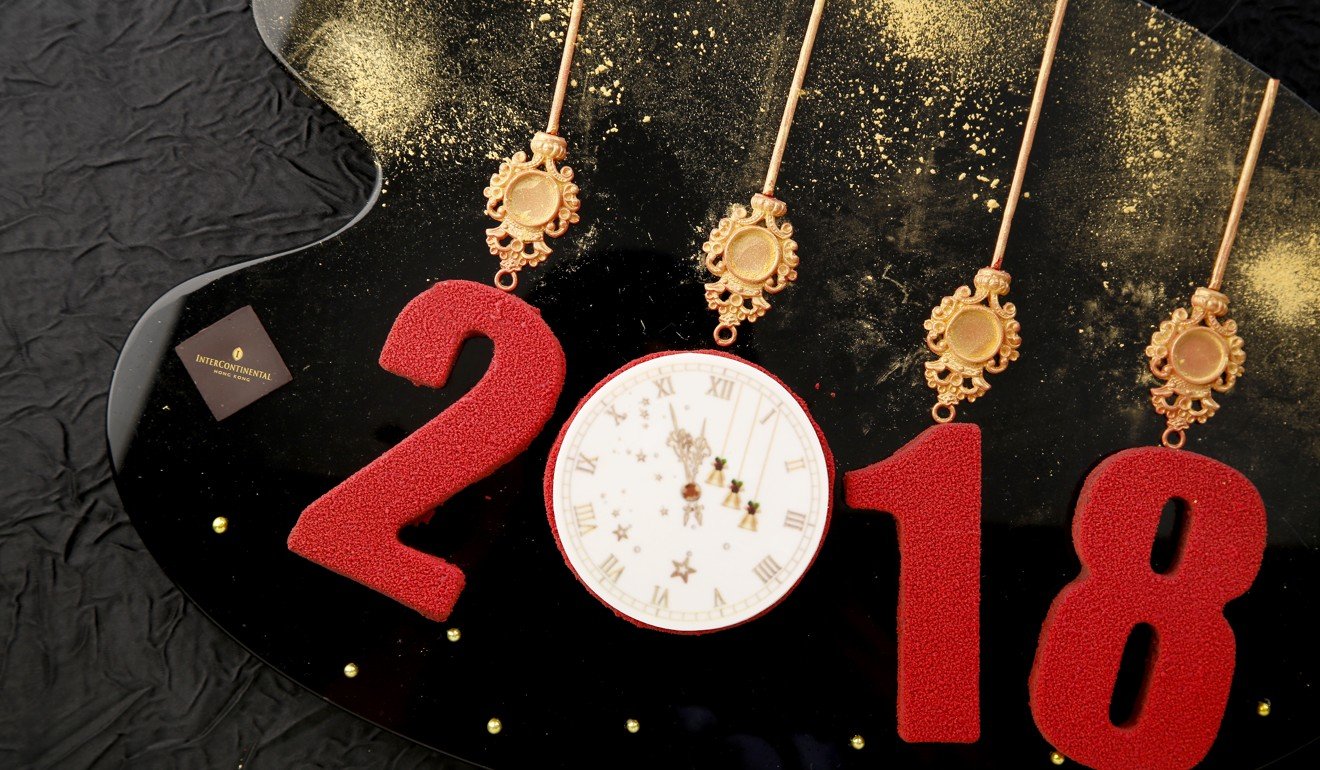 InterContinental Hong Kong's Lobby Lounge is counting down in style with a six-course menu (HK$2,988 per person). The highlight is the dessert, a flourless chocolate biscuit complemented with mandarin orange jam and chocolate anglaise cream, shaped to read "2018". Lobby Lounge is also playing host to the hotel's countdown party starting from 10pm, where non-restaurant patrons can also join in the fun, for a cover charge of HK$650 per person which includes a glass of Champagne.
Mott 32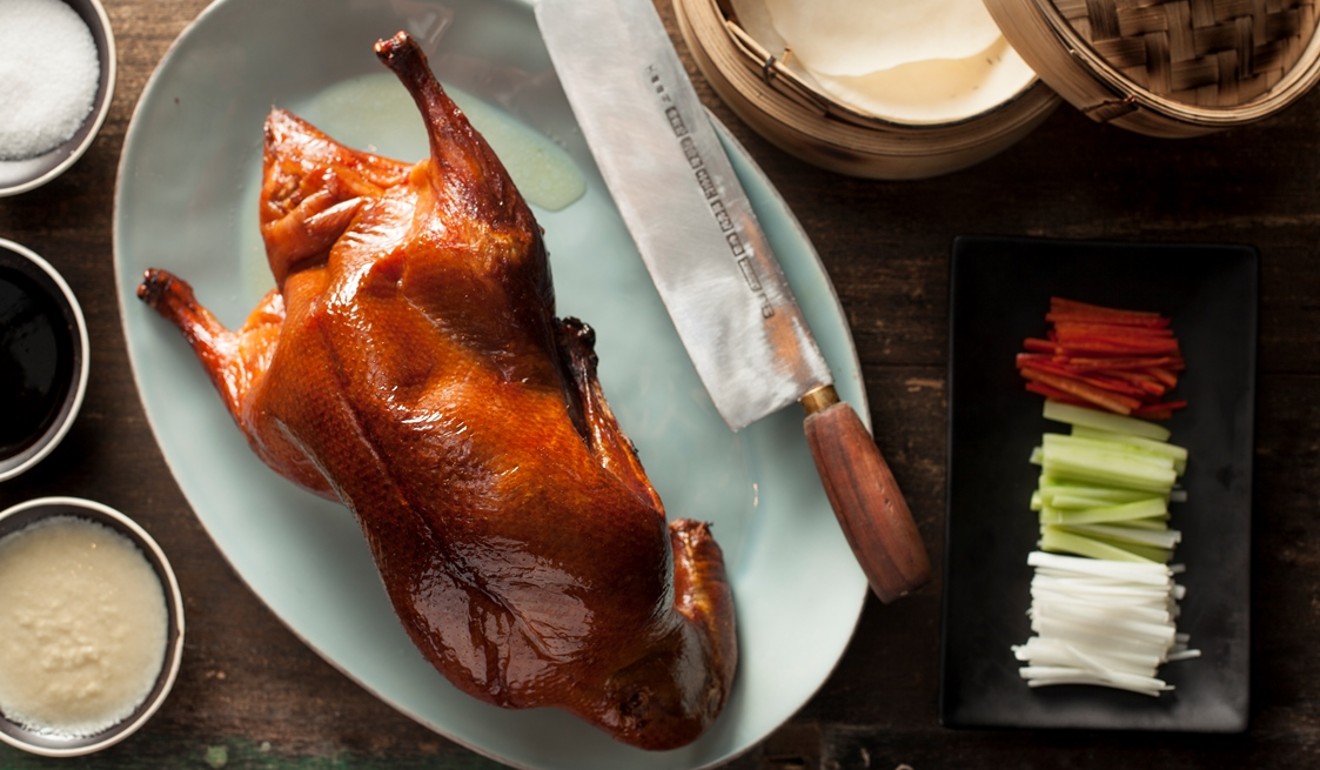 Ring in the new year with an eight-course dinner filled with gourmet options at Mott 32. The theme for this year's countdown party is "Mid-Night at Mott Street" and the menu includes crowd favourites like fire-roasted suckling pig and apple wood roasted 42 days Peking duck. Dinner starts at HK$1,388 per person. Don't forget to toast at midnight.
Nobu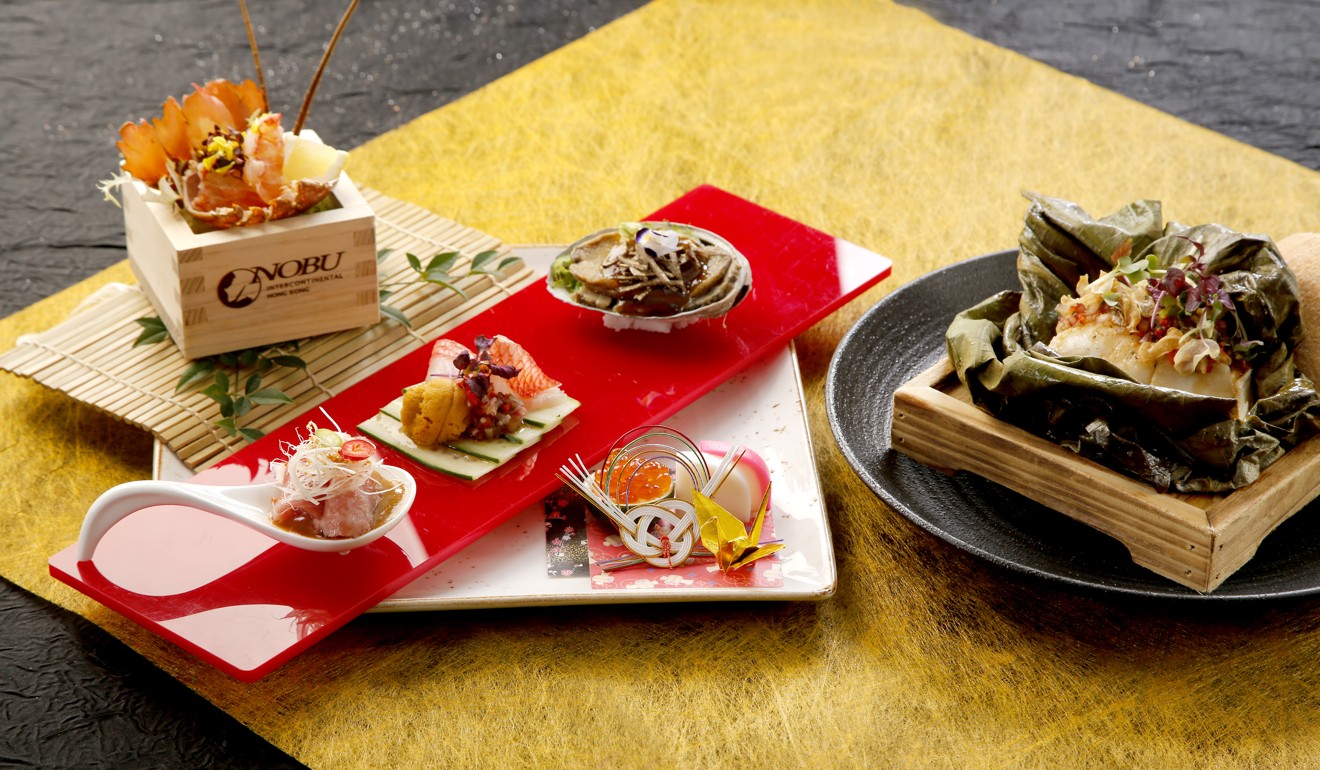 It's no secret the InterContinental Hong Kong offers a milliondollar view of the Victoria Harbour – and Nobu's is one of the best.
The New Year's Eve dinner (HK$2,988 per person), also promises to be a show-stopper. Highlights of the menu include salt baked kinki fillet with shisho onion salsa, smoked A5 Wagyu with kimchi sweet miso. Dinner ends with cocoa daifuku, made of cheese ice cream and filled with molten Kahlua.

Rech by Alain Ducasse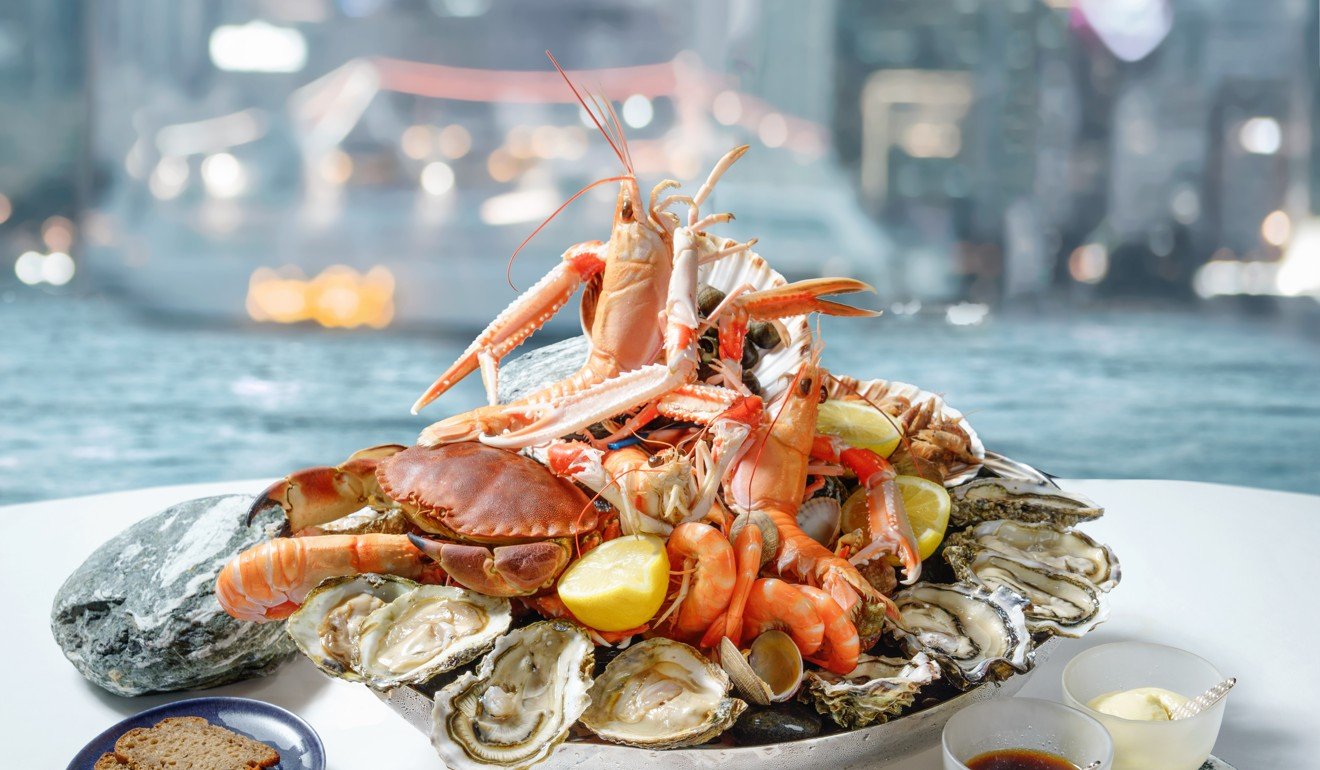 Alain Ducasse's Hong Kong location promises to help ring in the new year in style. The specially curated menu features the royal seafood platter and roasted Brittany lobster with salsify-chestnut.
Another highlight is the dessert of crunchy hazelnut praline made using chocolate from their Manufacture in Paris. Dinner is HK$2,588 per person; wine pairing is an additional HK$1,488 per person.

Ruth's Chris Steak House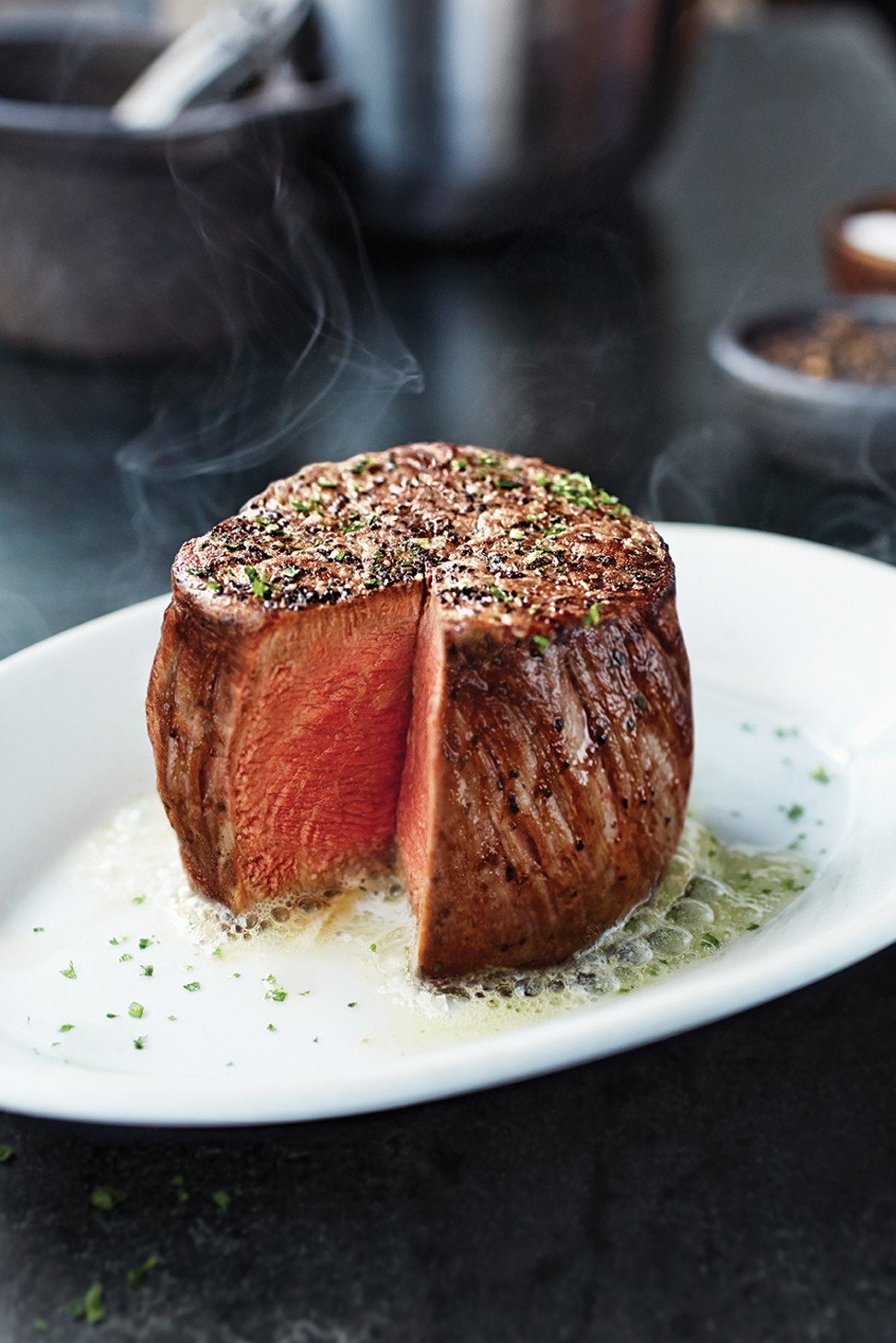 There's a holiday menu over at Ruth's Chris Steak House that runs from December 21 to January 1. Sit down for either crab cakes, Carpaccio or lobster bisque, followed by either rib eye, porterhouse, T-bone, fillet, or lobster. Prices for the set menu start at HK$950.

Spring Moon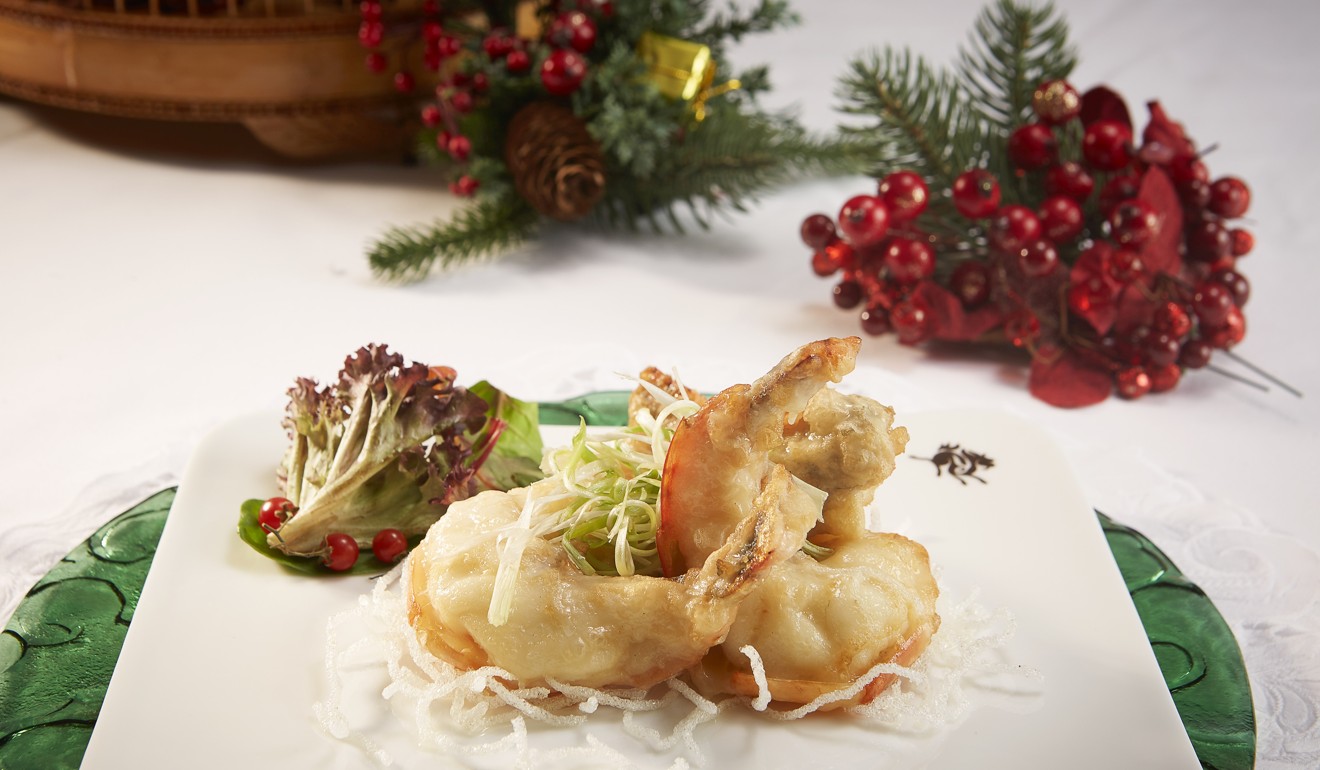 Gourmands are in for a treat at Spring Moon inside The Peninsula Hong Kong, where an eight-course gala dinner (HK$2,888 per person) awaits. Complementing the meal is the five-piece Spring Moon Band performing catchy musical numbers that will have you on your feet for a bit of ballroom dancing.
Tokyolima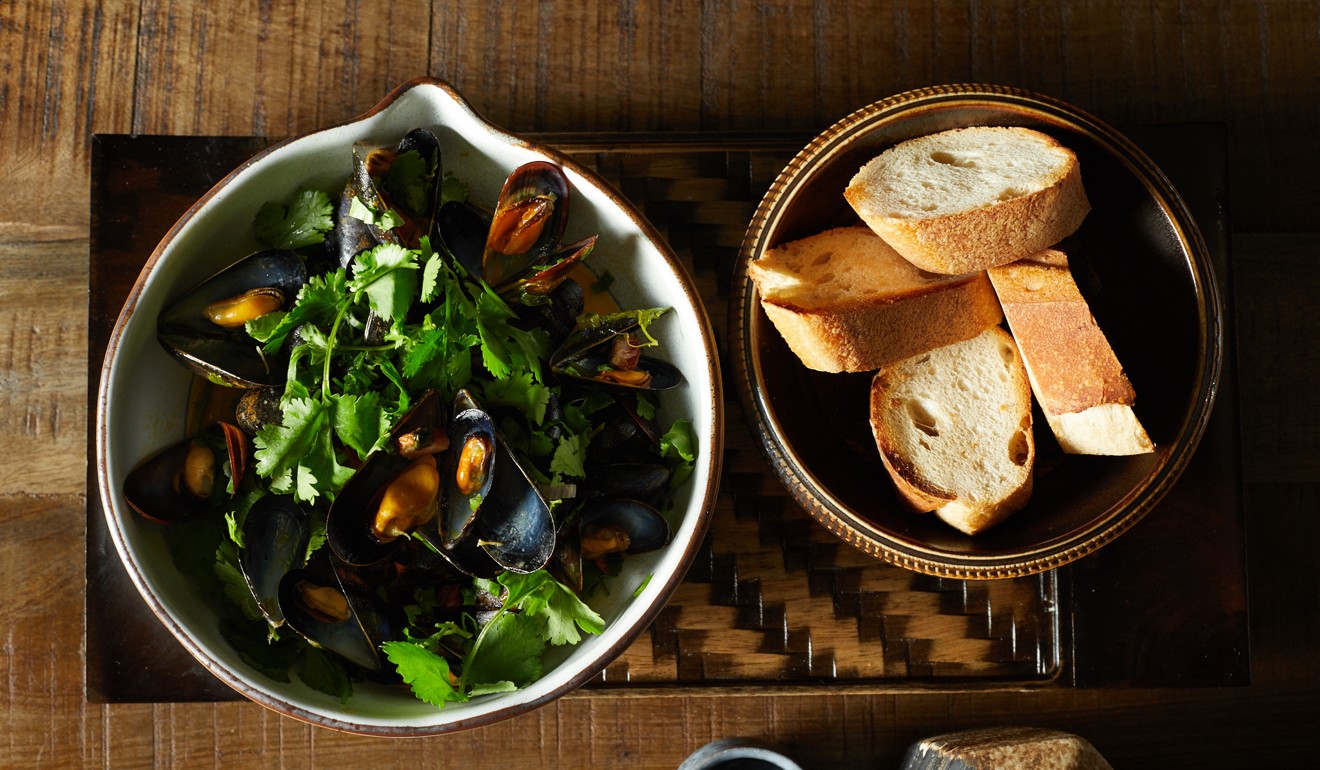 Head over to Tokyolima, where they are offering a New Year's Eve dinner and a New Year's brunch menu, for your Nikkei fix. The dinner menu (HK$680 per person) is filled with a variety of mains and dessert platters that seamlessly merges Peruvian and Japanese cuisine. Free-flow cocktails and other alcoholic drinks are an additional HK$250 per person. Brunch (HK$398 per person) is a four-course event and includes a suckling pig. Free flow sake, cocktails and other drinks are an additional HK$180 per person.

Wooloomooloo Steakhouse (TST East)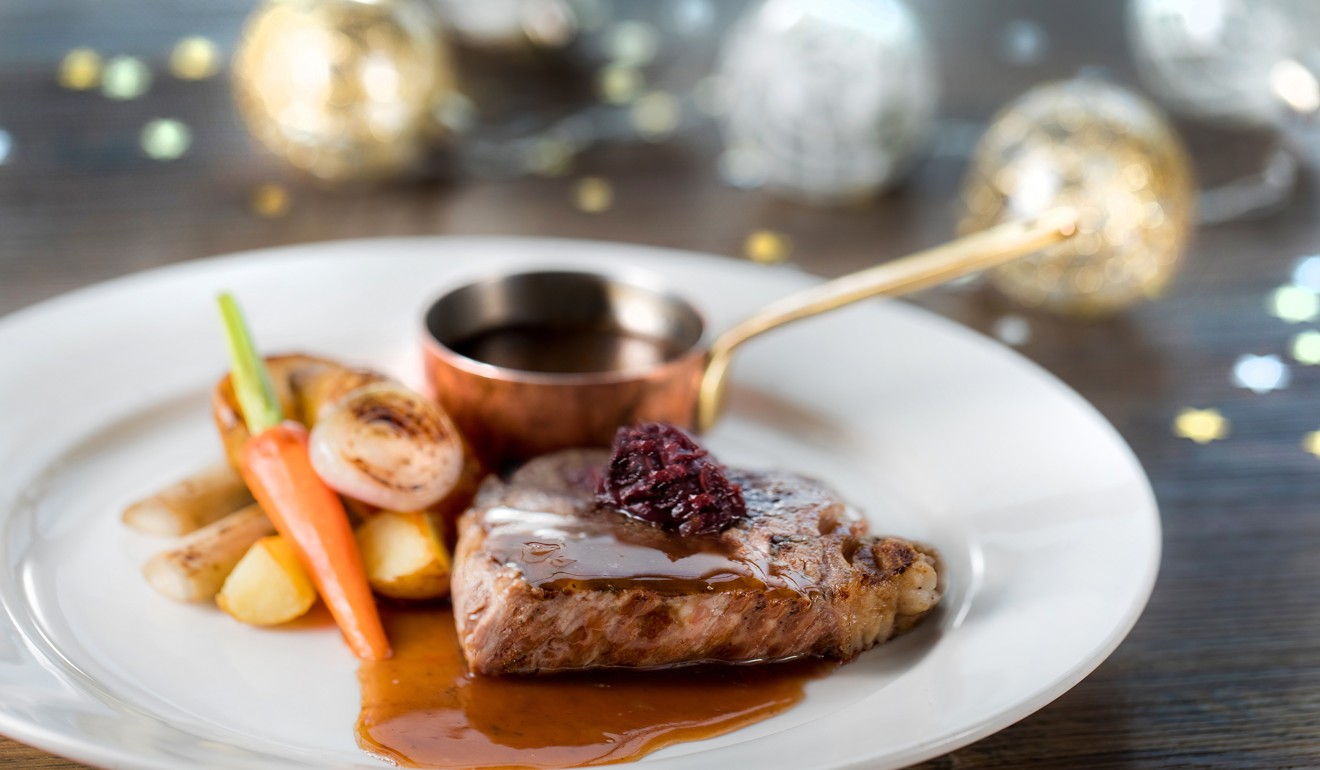 Wooloomooloo is ready to bid 2017 goodbye with a bang. The Steakhouse is offering a four-course dinner on December 31 (HK$898 per person), including dishes like pan-seared New Zealand king salmon fillet and grilled Australian Black Angus 200-day rib eye. Dinner is followed by a live band performance (additional HK$500 per person) starting from 10pm.