In a world with more on the menu than ever, temple food is trending – largely thanks to two accidental chefs: Jeong Kwan and Toshio Tanahashi. The Korean nun and former Japanese salaryman are feeding foodies – and impressing chefs – around the world.
Jeong Kwan was featured alongside Michelin-starred gastronomes in Netflix's Chef's Table series.
I'm a meditator, not a professional chef
"First, when [Netflix] approached me to film the documentary, I said no," she tells the South China Morning Post on a recent trip to Hong Kong. "I'm a meditator, not a professional chef."
Jeong Kwan was in Hong Kong to showcase Korean temple food. For her, Korean temple food is a route to enlightenment. "I believe cooking can set one's mind free," she says.
Like many chefs, Jeong Kwan is concerned with the quality of her ingredients.
"I look at the ingredients and feel the energy so spontaneously that I come up with ideas to cook."
Since Korean temple food contains no meat, she pays a lot of attention to vegetables – including those that she grows.
"These are my children," Jeong Kwan told The Guardian in 2016. "I know their characters well, but even after all this time, they surprise me every day."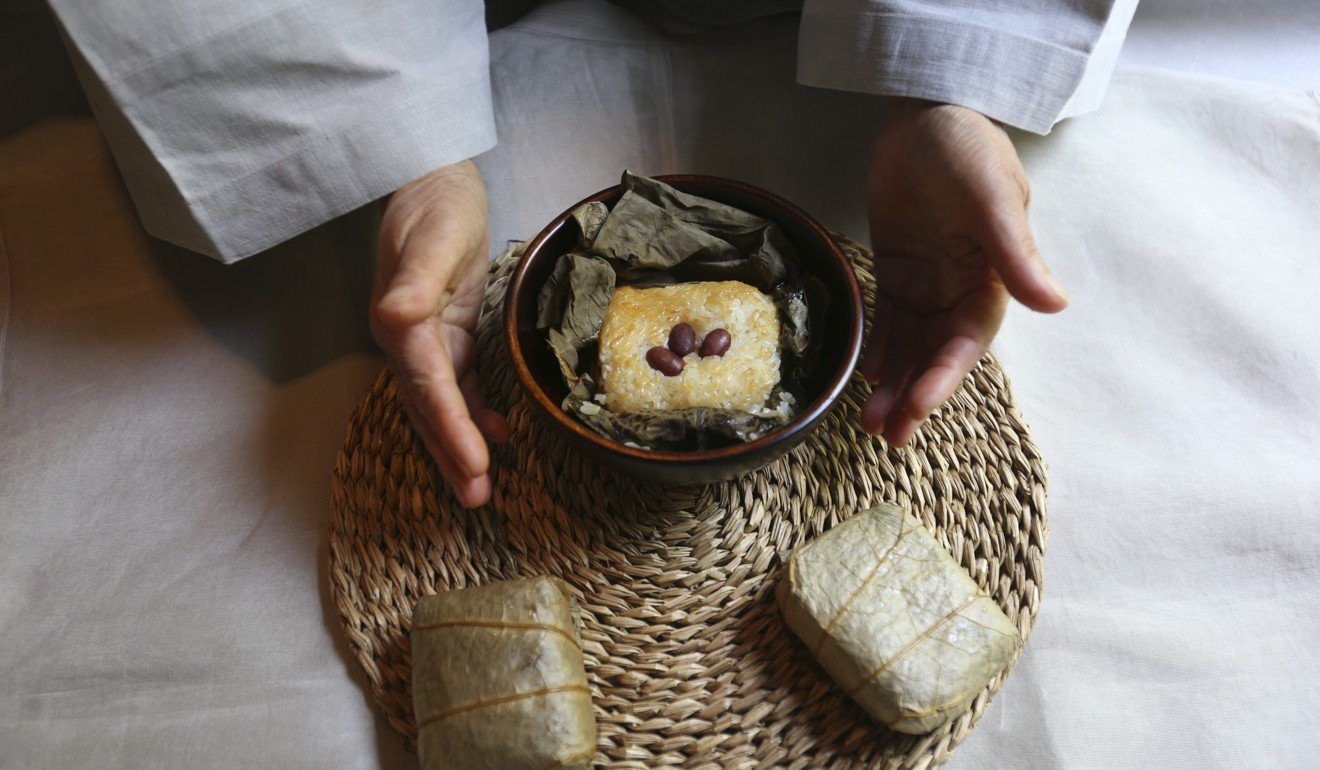 Buddhist nun and Netflix star praises meditative joys of Korean temple food
Jeong Kwan's kitchen at Baekyangsa Temple in South Korea, has been visited by René Redzepi, of two-Michelin-starred Noma, and Éric Ripert, of three-Michelin-starred Le Bernardin.
But this renewed interest in temple food goes beyond hallyu – "the Korean wave" that is influencing pop culture around the world.
Tanahashi, like Jeong Kwan, is gaining international recognition. He has also shared a kitchen with Michelin-starred chefs.
"From Alain Ducasse, I learned how somebody who is world famous operates," he says, "and the challenges of that on a daily basis."
Since his decision to spread the gospel of Japanese temple food, or shojin ryori, he has been featured in newspapers, including The New York Times, The Sunday Times and The Financial Times. In 2014, he gave a TED talk in Tokyo:
Like Jeong Kwan, Tanahashi travels to bring temple food to the world. "I have a big dream: to establish a foundation of shojin ryori," he told the Post at Four Seasons Hong Kong, where he was invited to serve a seven-course dinner for three nights in November.
Shojin ryori, like Korean temple food, is entirely vegetable-based and does not use any onions or garlic.
The main thing is respect for vegetables, because we wouldn't be alive without them
"People think shojin is just vegetables, but I don't really agree with that," Tanahashi says.
"The main thing is focusing on plant life. Devotion to the vegetables. The main thing is respect for vegetables, because we wouldn't be alive without them."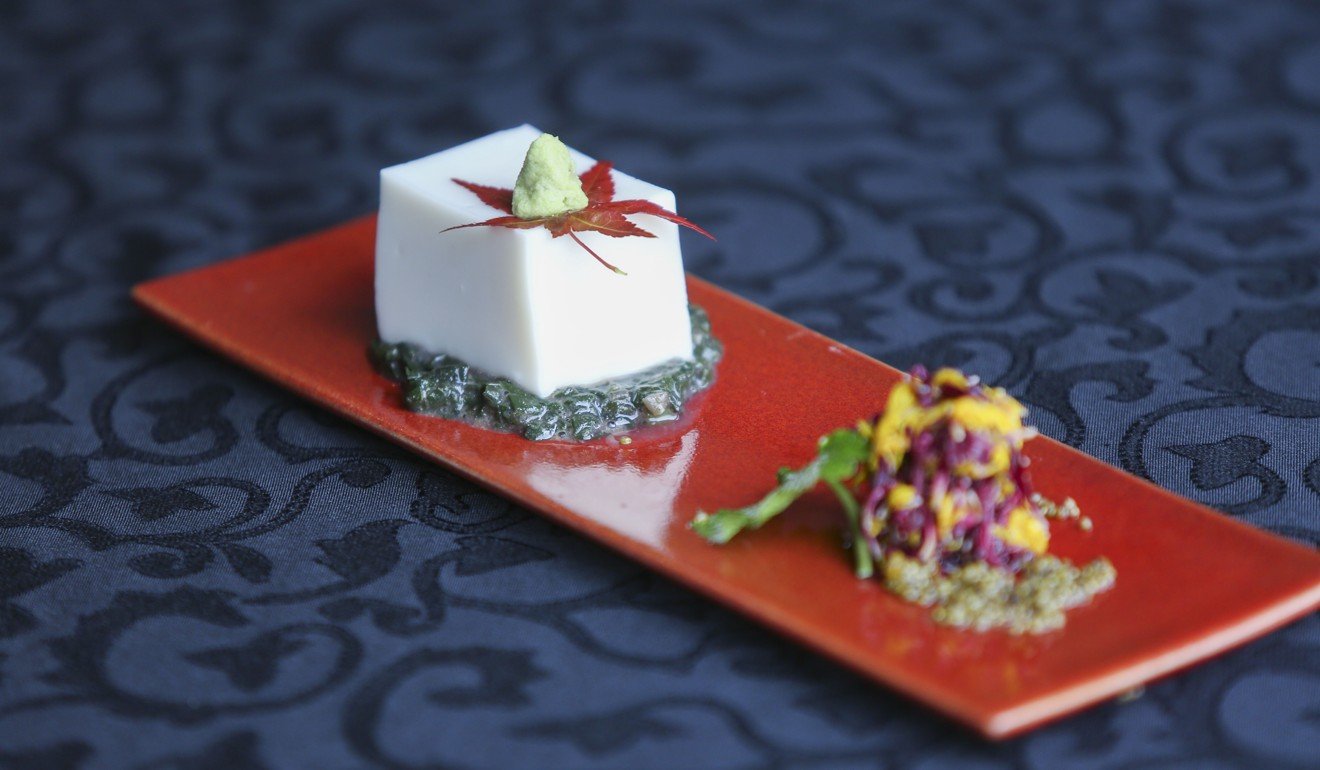 Tanahashi also talks to vegetables. "When I visit any country, the first thing I do is go to the market to say hello to the vegetables," he told The Telegraph early this year.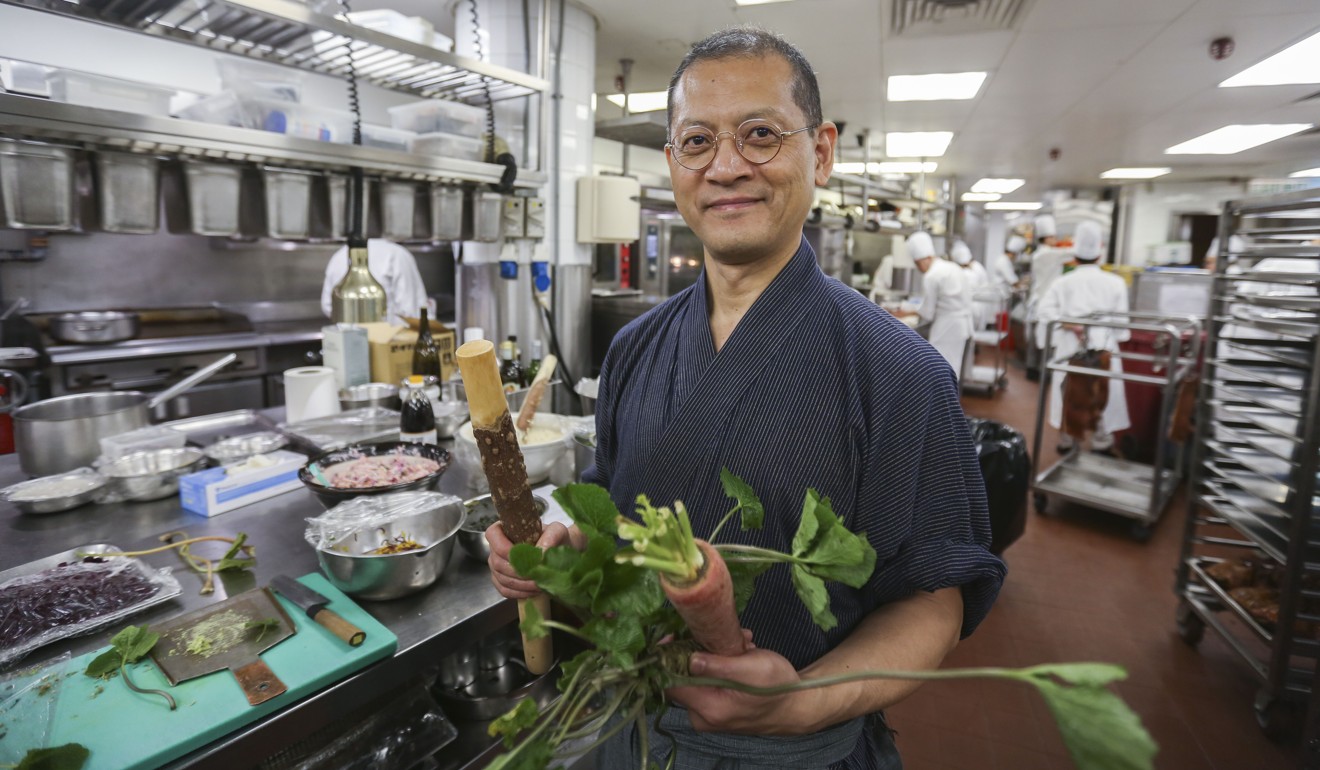 Tanahashi doesn't use any appliances or machinery in his kitchen. Everything is done by hand. "When you use machines, you separate yourself from the vegetables," he says.
"I had a restaurant in Tokyo for 15 years. Many chefs just supervise in kitchens, but I cooked everything myself. I also did all the preparation and washed the dishes because, for me this was not a restaurant, but a temple. It was a very philosophical space for me.
"Cooking is a kind of spiritual training," Tanahshi says. "Shojin, I believe, is a tool for finding happiness, peace and health."
His daily preparation includes two hours of grinding sesame seeds, a practice he often demonstrates and teaches before serving guests.
How Japanese salaryman discovered Buddhist temple cuisine, and why he loves talking to vegetables
It's not about slowing down, Tanahashi explains, but about not rushing the process.
"If you focus on the process, that's where the contentment and growth and happiness comes from. The process of thinking and feeling is very important."
A salaryman until he was 27, Tanahashi turned to the temple to learn shojin. "I knocked on the door of the temple," he says. "I trained there for three years, in Kyoto. My teacher was a nun. She was very strict, but I enjoyed it."
He now runs the Zecoow Culinary Institute and is dedicated to promoting shojin ryori.
"I can't imagine myself doing anything else," he says. "Cooking makes me very happy."