Never overlook the importance of a good bathroom when you head off on your travels. Unwind, soak in the scenery, and enjoy the trappings of an A-lister when you bathe in one of these luxurious washrooms.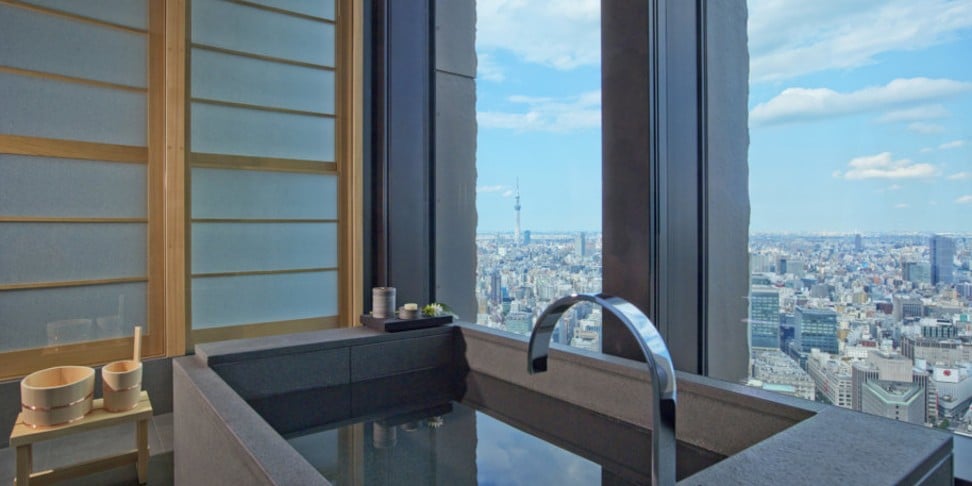 Aman Tokyo, Japan
The designs of bathrooms for Aman Tokyo are inspired by traditional Japanese residences – think simple stone, blended wood, washi paper, and modern technology mixed with luxurious fabrics. This homage to natural chic includes sizeable furo soaking tubs – an integral part of the Japanese bathing ritual – and offers awesome views of Tokyo's Otemachi district. Equally impressive are the space-age toilets that come with 15 buttons.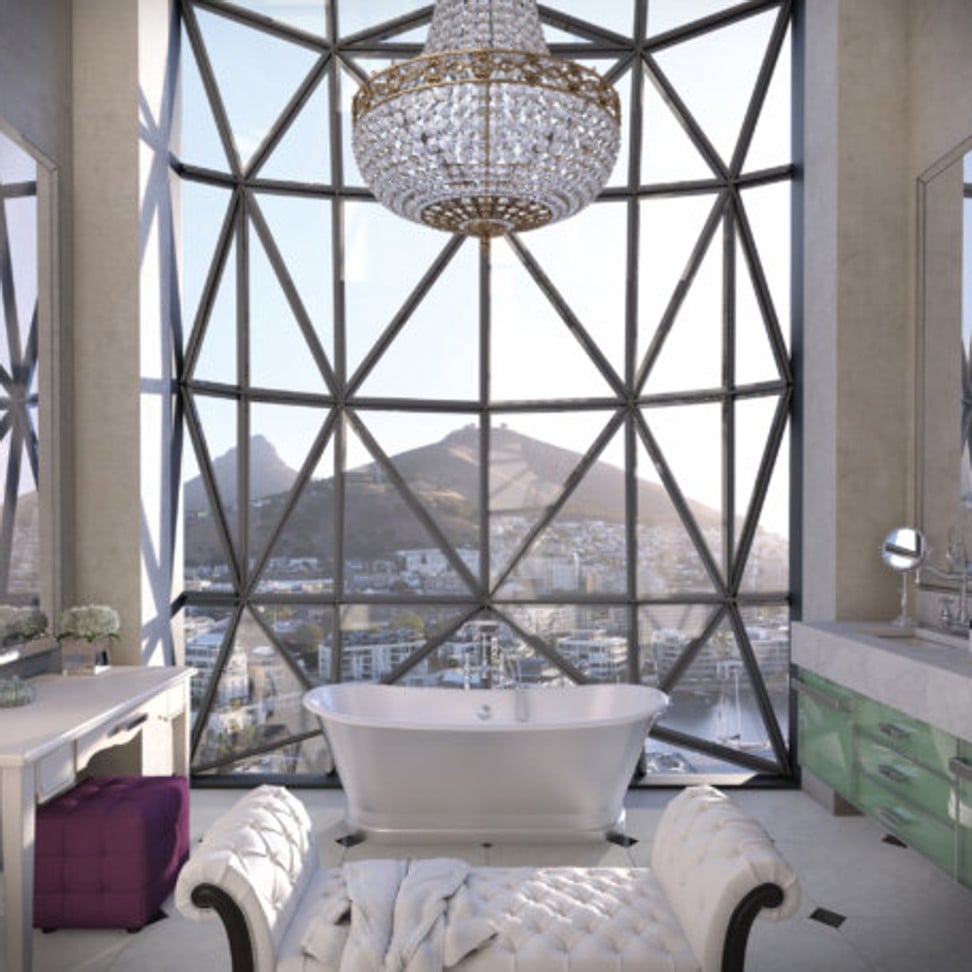 The Silo, South Africa
The Silo is a magical property towering above the V&A Waterfront, overlooking the natural wonders of Cape Town, South Africa's Mother City. Unique in design, the hotel's ingenious and multifaceted glass windows bulge outward as if gently inflated. The savvy architecture extends to the bathrooms where the signature pillowed pains provide an uninterrupted panorama of Table Mountain.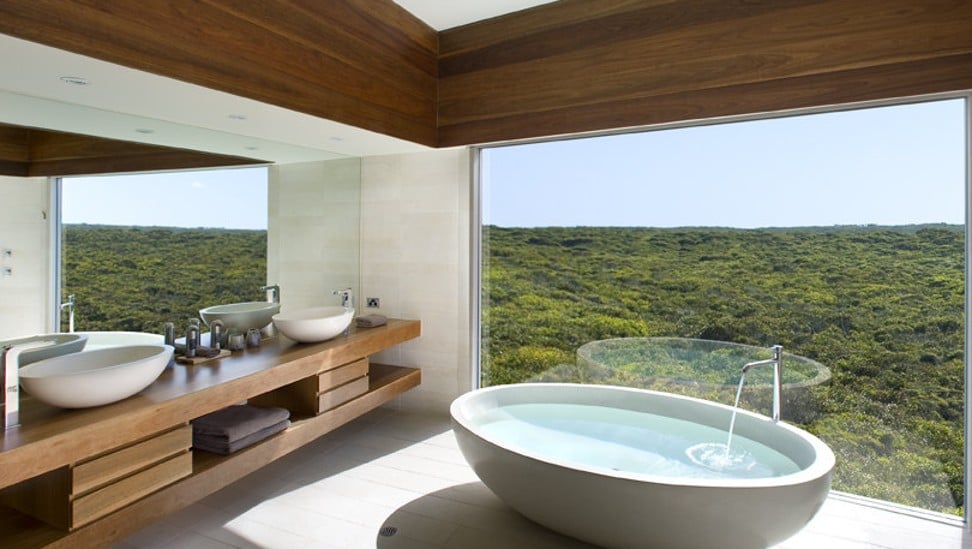 Southern Ocean Lodge, Australia
We imagine that there's nothing an A-lister likes more than an island hideaway with a stunning bathroom. Angelina Jolie is said to have spent some downtime at Southern Ocean Lodge on Kangaroo Island – and with the jaw-dropping view available, we can understand why. Staying here, you get the feeling there's nothing around for miles, just Australia's Galapagos, some kangaroos and seals, and sweeping wild beaches.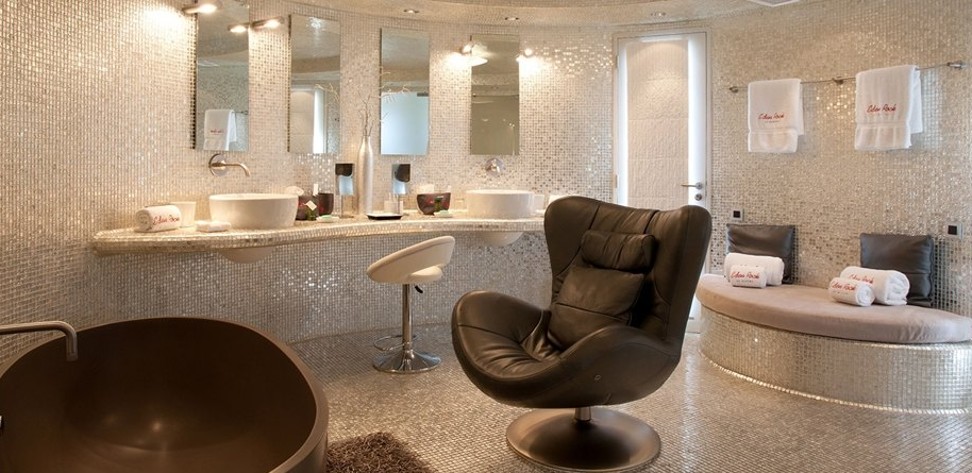 Eden Rock, St Barts
High-society and celebrities flock to Eden Rock meaning that it's possible to spot the likes of Leonardo DiCaprio or Mariah Carey sauntering past at breakfast. If they've booked into the 16,000 sq ft Rock Star Villa, however, they may be too busy marvelling at the bathroom to think about their morning muffin. Not only is it beautiful – and furnished with Ligne St Barth bathroom products – but there's also a state-of-the-art recording studio, screening room, and an en suite covered entirely in white gold tiles.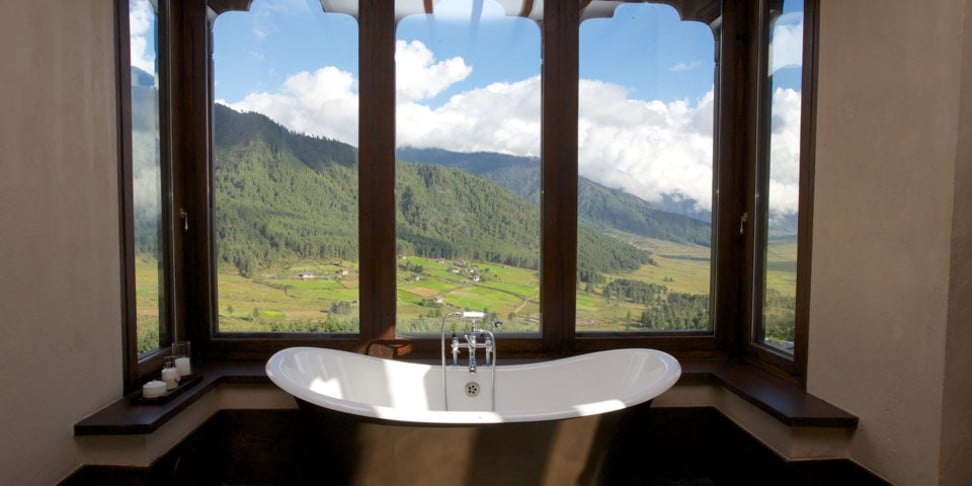 Gangtey Lodge, Bhutan
Do some sightseeing from your tub at this lodge where the bathrooms are just as Instagrammable as the incredible wildlife and scenery around you. Rooms not only come with gorgeous roll top tubs that treat you to breathtaking views of the Bhutanese valley, but also cosy fireplaces, which are ideal to warm up beside with a large glass of wine after a long soak. Bliss!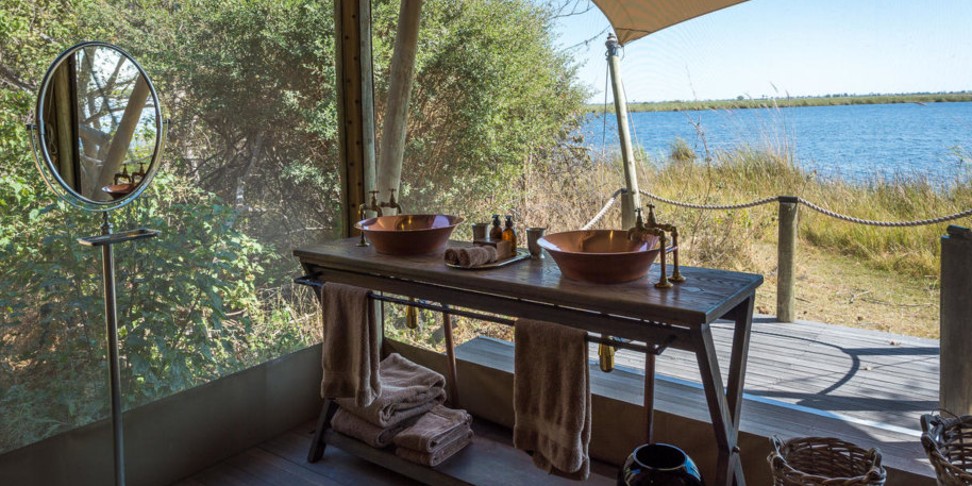 DumaTau Camp, Botswana
Guests go wild for this 10-tented luxury camp in the African bush, and it's easy to see why. Each one is hidden under thatch with canvas walls and chic natural stylings, but it's the bathrooms that really take your breath away. The secluded, open air facilities provide an unparalleled sense of freedom, and as DumaTau is set in a famed elephant corridor, it's not uncommon to see a pachyderm or two while you're singing in the shower.
Six new luxurious hotels set to open in 2018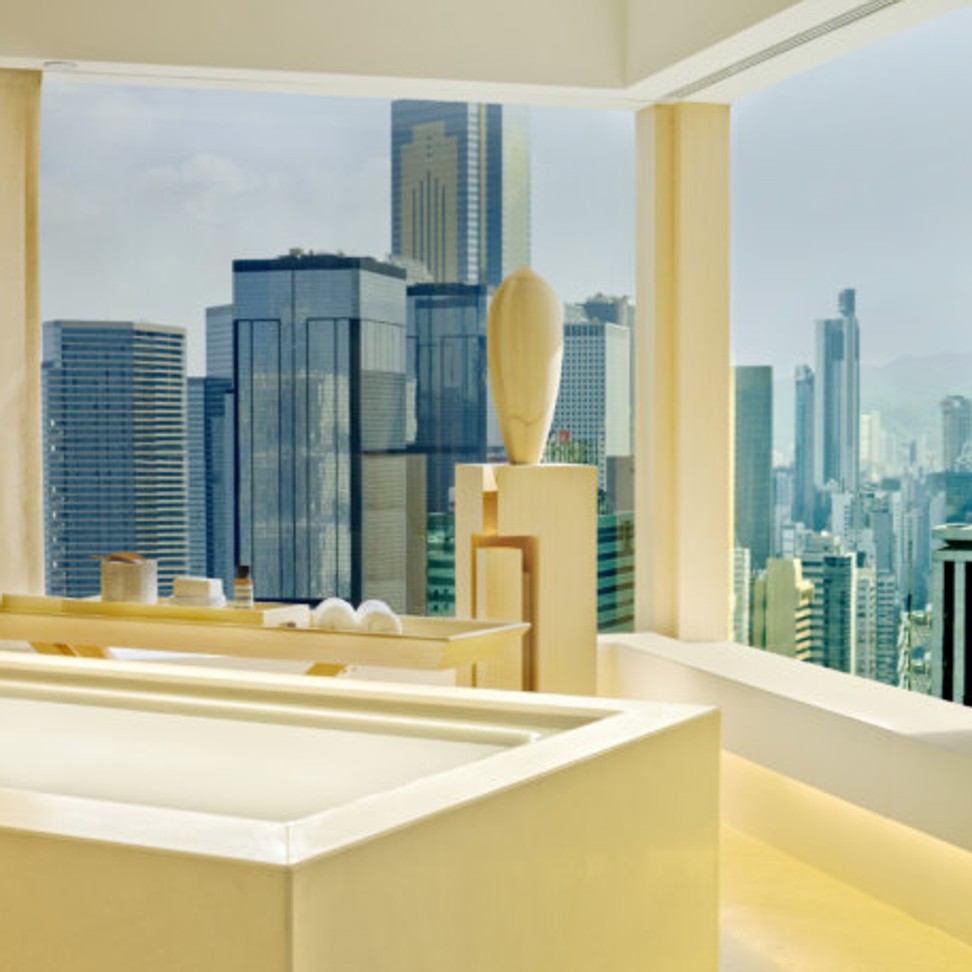 Upper House, Hong Kong
Hong Kong is known for being strapped for space, so finding a bathroom that's big enough to fit you in – and then some – is always going to get our attention. And here, on the 38th floor of a skyscraper, are some of the most spacious stays in the city, offering epic views. Warm and soothing colours, natural bamboo elements and cool limestone all come together in the tub area, and the Ren toiletries are a perfect touch.