The statistics are staggering: close to one third of the world's food production is wasted each year. That's about 1.3 billion tonnes, amounting to roughly US$680 billion in industrialised countries and US$310 billion in developing countries.
These sobering figures, along with their own daily experience of seeing the volume of food thrown out of kitchens each day, have inspired some of the world's top chefs to take a stand.
In 2015, Massimo Bottura of Osteria Francescana, just voted second best restaurant in the world, started a soup kitchen in Milan that served meals to the homeless using food donated by a supermarket because it was close to its sell-by date, was misshapen or damaged.
The same year, US chef Dan Barber, whose restaurant, Blue Hill at Stone Barns in upstate New York, is now number 11 on the World's 50 Best Restaurants list and is described by many as America's best restaurant, launched a pop-up called WastED. The pop-up focused on creating high-end
meals from traditionally discarded ingredients.
Early last year, Barber took his pop-up, WastED, to Britain. The event took over the rooftop of London's iconic Selfridges department store, and featured guest chefs including legendary French master Alain Ducasse and his executive chef at The Dorchester hotel, Jean-Philippe Blondet, as well as superstar Gordon Ramsay. Other top chefs included Jason Atherton, Yotam
Ottolenghi and Fergus Henderson.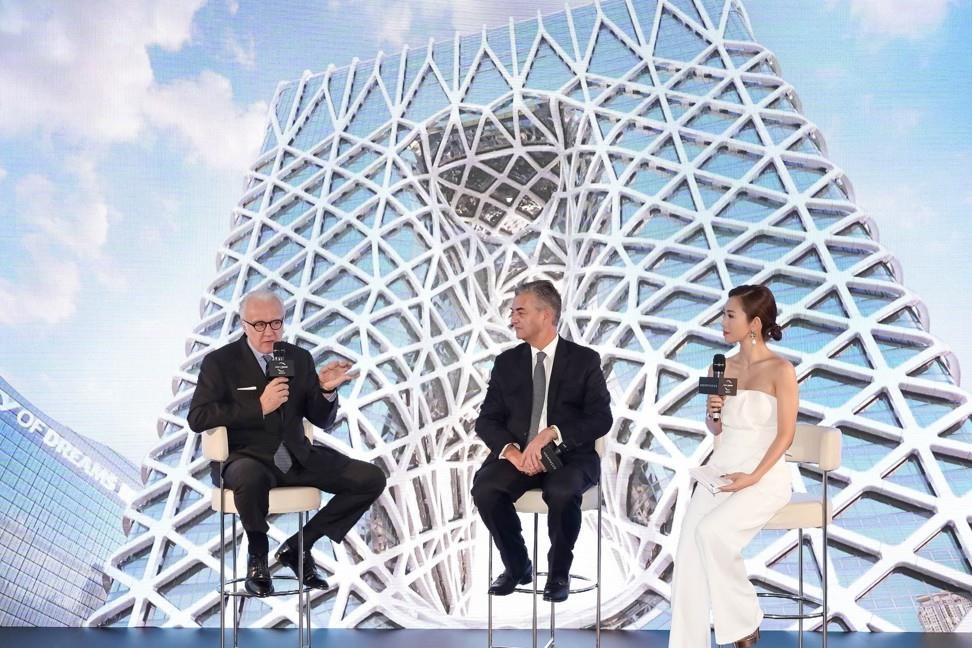 During the five-week event, the menu featured everything from juice-pulp burger made from leftover vegetable pulp from juicing machines, to cod cheeks and collars served as a main course and a Salt Beef Ends Burrito, which came wrapped in a crêpe of blood and bran.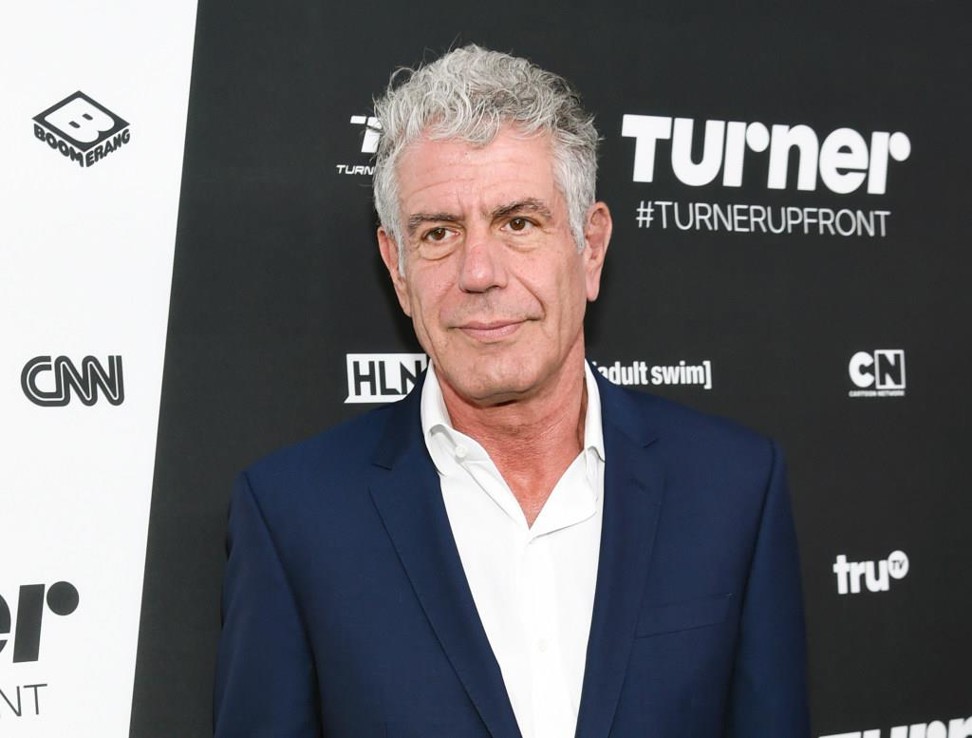 Iain Griffiths of London hotspot Dandelyan, which recently won second place in the World's 50 Best Bars award, and his partner Kelsey Ramage, provided cocktails with their own anti-waste initiative, Trash Tiki.
Just a few months ago, rockstar chef Anthony Bourdain released his documentary film, called Wasted! The Story of Food Waste. The film featured Barber along with other of the brightest names in food today.
It's painful to see how much we throw away in this industry
In Hong Kong, too, food waste is becoming a big issue. The city held its own anti-waste event last year when chef-owner of Wong Chuk Hang private kitchen Dine Art, Cosimo Taddei, created a seven-course meal from waste and surplus food collected from the kitchens of the Grand Hyatt Hong Kong.
The event was organised via charity Foodlink Foundation and the Italian cultural organisation, Accademia Italiana della Cucina.
"It's painful to see how much we throw away in this industry," Taddei says. "It's a big concern of ours."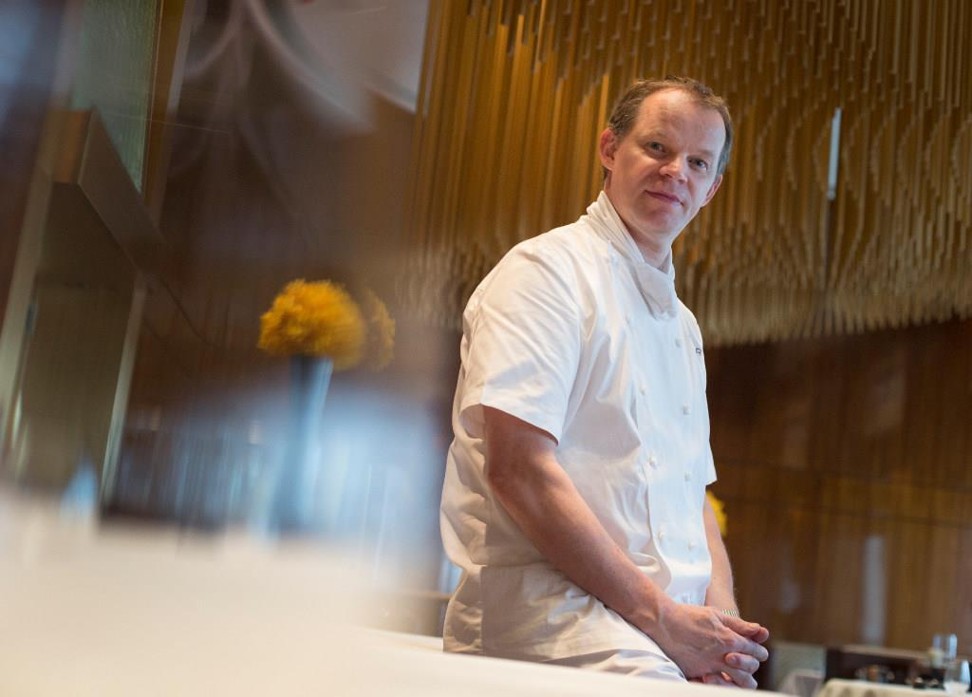 Richard Ekkebus, executive chef of the Mandarin Oriental Landmark Hotel, says that reducing waste is one of his main priorities.
"We weigh all our bins on a special scale and keep track of our waste levels on a daily basis," he says. "We also focus on how food is packaged and try to reduce packaging by buying smart and auditing our suppliers on their waste management. If your purchasing is in line with business lines, it reduces
wastage considerably, too."
The Mandarin Oriental kitchens have also been looking at how they can use ingredients in a different manner.
"Trimmings of vegetables make fantastic vegetable teas, fish trimmings grilled make great dashi (Japanese-style soup and cooking stock), and fried fish skins make creative vessels for canapés," he says.
The hotel has this year also started to filter their own water, which should save "hundreds of thousands of bottles from going into a landfill", Ekkebus says.
Local bartenders create council
Some of the city's leading lights in bartending have formed an unofficial council to tackle what they see as appalling waste in the Hong Kong food and beverage industry.
"When we order produce for our bars, it's sent in huge amounts of styrofoam," says Nickle Morris of The Pontiac bar in Central. "First the ingredients are in bags, then wrapped in newspaper, then in a box wrapped up in tape … produce is delivered across the city like that to every bar and restaurant.
You walk down the back streets after deliveries and it's a cacophony of these terrible containers that you just know will never break down."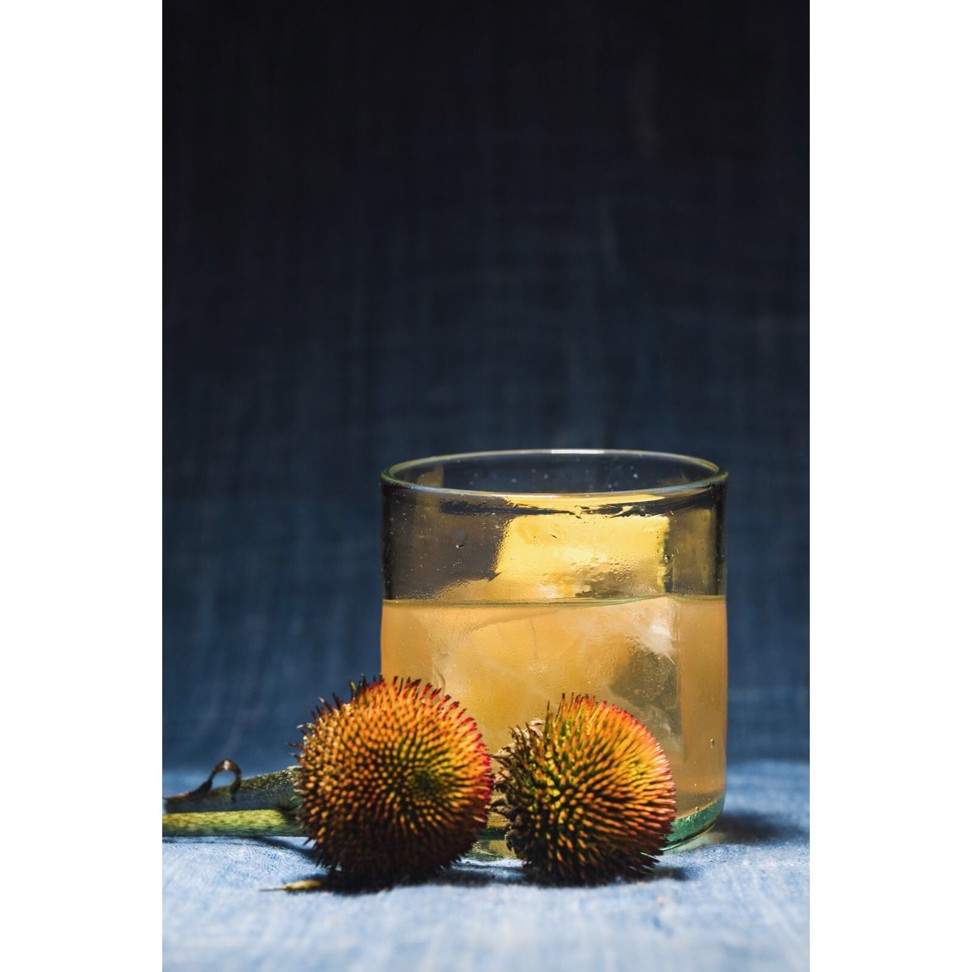 The coalition includes a handful of bar managers and vendors of sustainable products who hope that, through a united effort, they can pressure the industry to be more environmentally conscious.
The council includes Morris and Beckaly Franks of The Pontiac, Arcadius Rybak from Zuma, Tom Egerton from Potato Head, Pawel Mikusek from Beef & Liberty, Gagan Gurung from Fang Fang, food writer and bartender Holly Graham, and Petra Schweiger of LILY FLD, which makes biodegradable straws.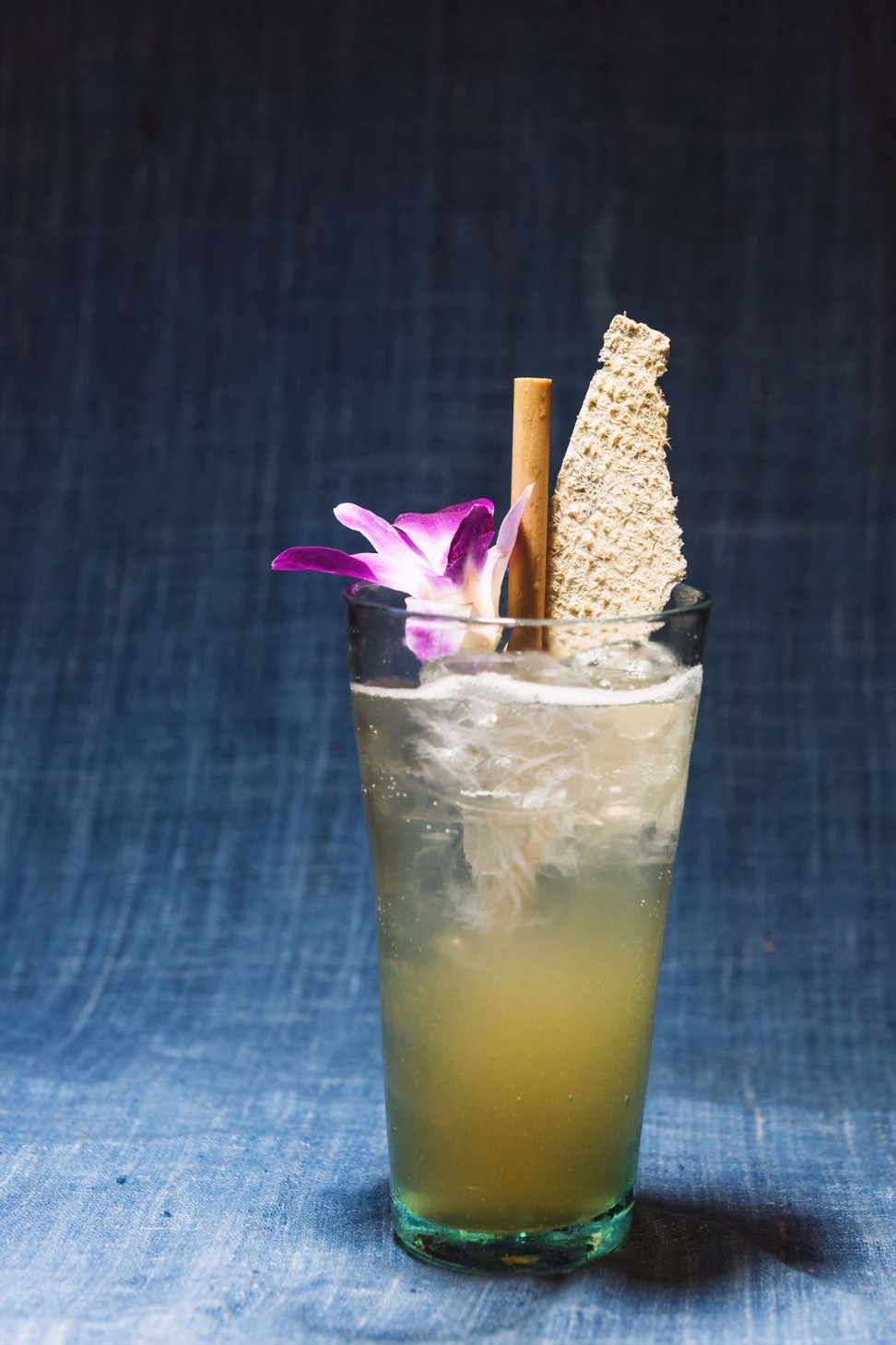 "We've had a couple of meetings. We plan to make it more official and become an effective unit," Morris says.
The unnecessary use of plastic straws is gaining attention in Hong Kong with a number of bars across the territory now using biodegradable versions.
"We reduced nearly a tonne of plastic use in a year by not using plastic straws," says Egerton of his Sa Ying Pun retail space, restaurant, bar and listening room, which also has outposts in Jakarta, Singapore and Bali. "We're actioning this across the group now. The aim is to make it more
commonplace. Many people say, 'How much effect can banning straws at bars really have?'. But I remind them that 10 years ago no one was drinking Old Fashioneds, no one was asking for small-batch mescal. Bartenders are trendsetters."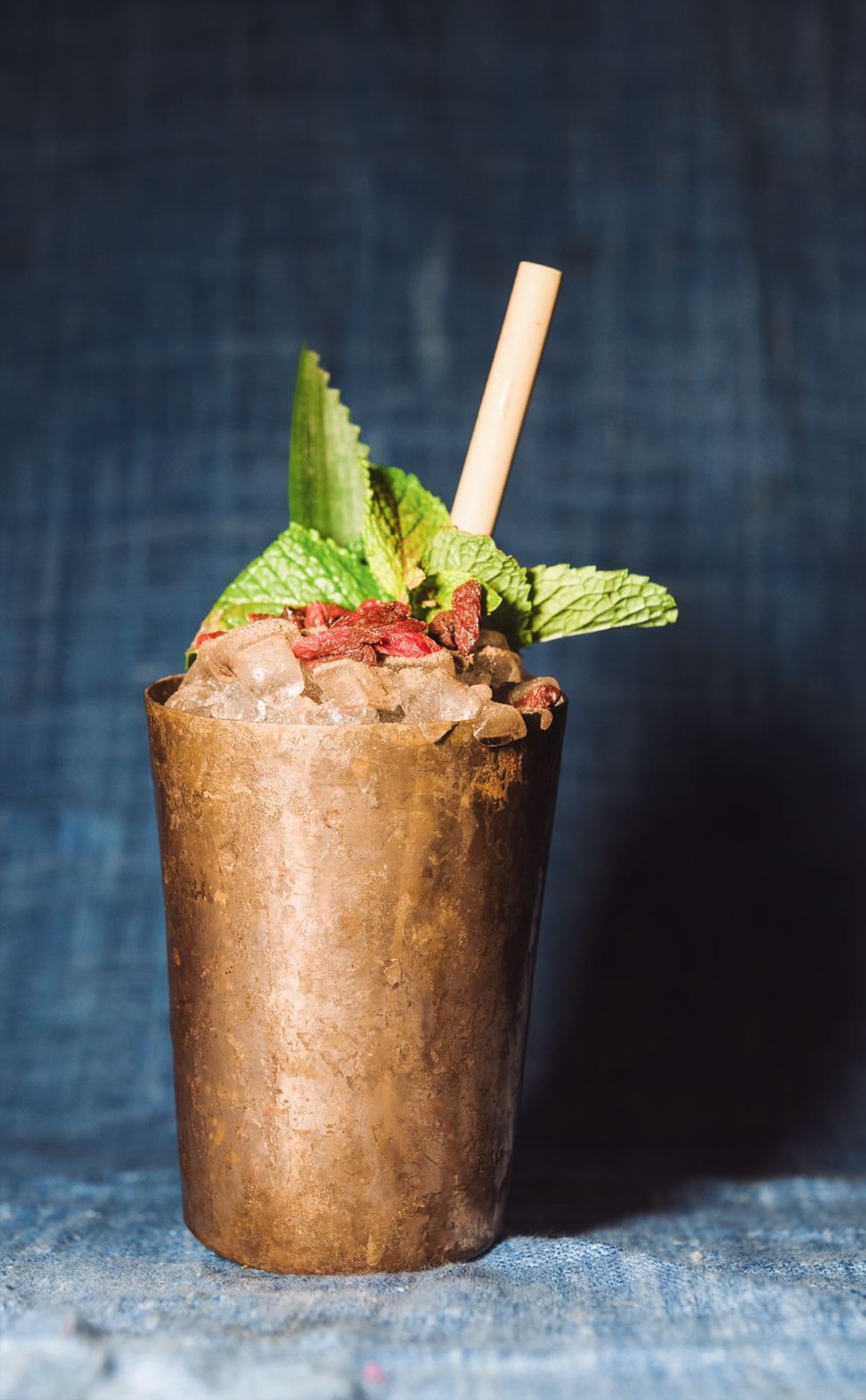 When customers become more aware of waste issues, they start to apply this to each of their choices. "It's not about lecturing people but about doing what we can, and slowly helping to shift consumer viewpoints," he says.
But there's no one-fits- all recipe to reducing waste. "In Jakarta we have a rooftop garden where we grow some of our own ingredients so there's no packaging or transport involved. But we couldn't do
that here. Different cities have different challenges. You have to look around at the ways you produce waste and how to cut that down and make it manageable. First step, no single-use ingredients and no plastic."