Even though Gordon Ramsay had spent a decade designing in-flight meals for premium-class cabins, he famously claimed that he does not eat airline food because he knows "where this food's been and where it goes, and how long it took before it got on board".
Celebrity chef Ramsay may be erring on the side of extreme caution, but he is certainly not alone in his disdain for airline food. Despite monumental resources pumped by airlines into making their food more appetising, some passengers don't seem to be biting.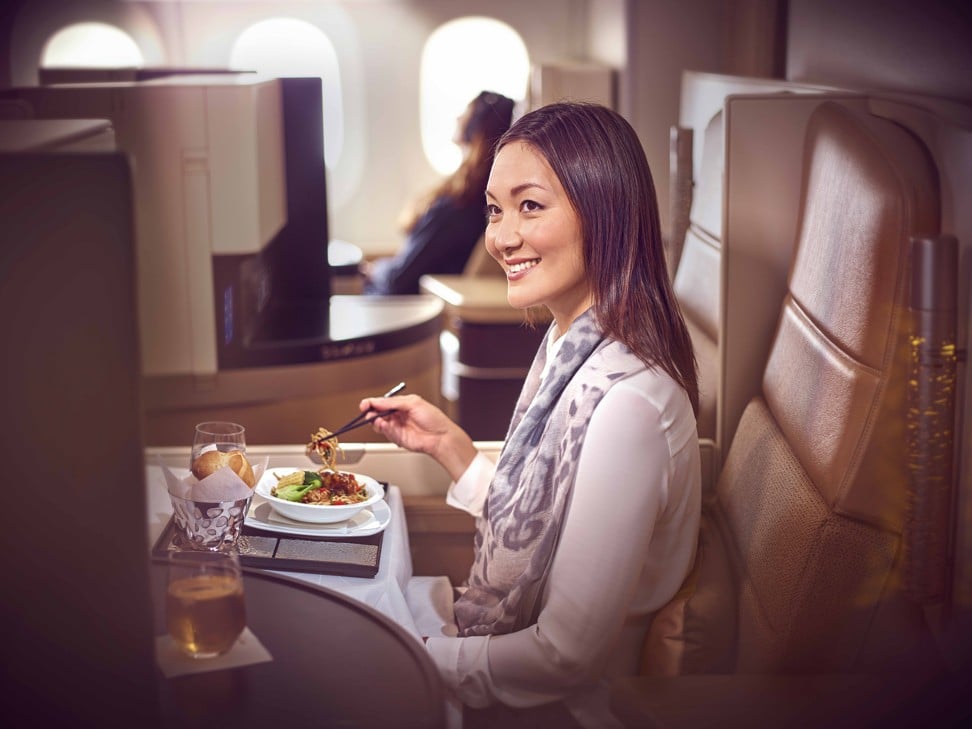 Scientists cite environmental reasons for the airlines' unappreciative culinary audience.
In his article on "Tasting in the air: A review" published in the International Journal of Gastronomy and Food Science, Professor Charles Spence zooms in on three major factors – reduced cabin air pressure, lack of humidity and the loud background noise – that "have been shown to play havoc with the passengers' ability to taste at altitude".
To counter these environmental factors, Spence says "umami-rich dishes stand up well in the air and against noise" while "tannic Old World wines seem to fair less well than New World fruit bombs" on flights.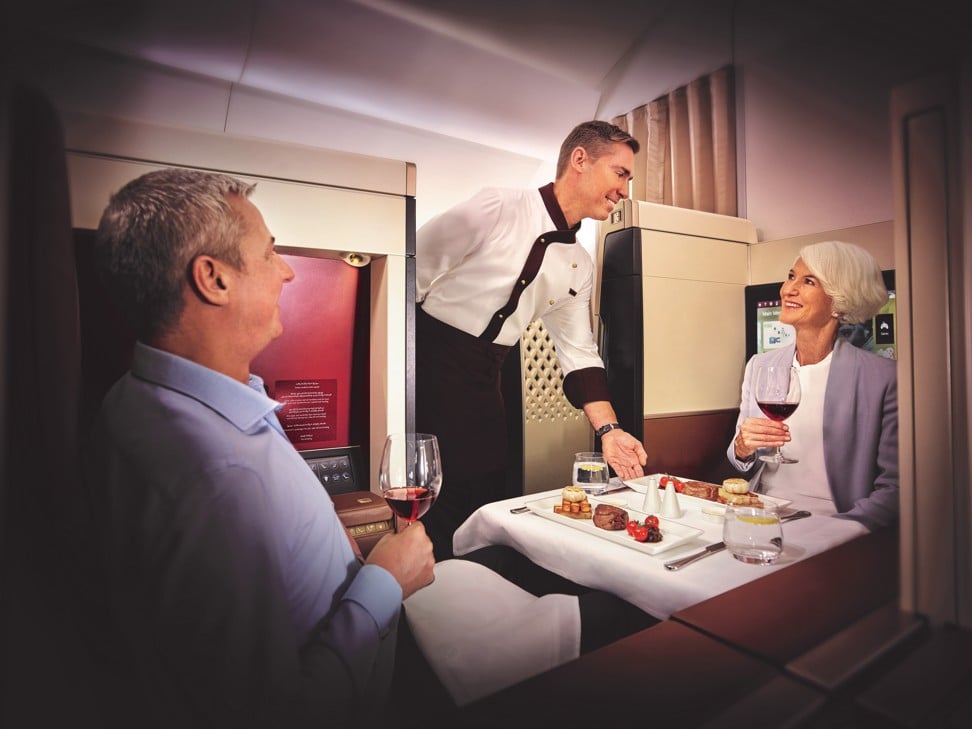 In his report, the professor of experimental psychology at Oxford University also highlights other possible factors, among them the quality of cutlery and glassware, a lack of descriptive dish naming and the lack of social interaction while eating, that "contribute to creating a poor impression of what's on offer, no matter how good the food being served actually is".
Singapore Airlines becomes the first carrier to put a double bed in cabins
Given these considerations, airlines are not leaving mile-high dining to chance even in the face of headwinds. If anything, the intense competition is spurring some airlines on to set themselves apart from the competition with improved dining products. Not surprisingly, the battle is at its most intense in the premium-class cabins. "First- and business-class cabins generally account for about 10 to 15 per cent of long-haul seats globally and about half of airlines' revenue," says Samuel Engel, senior vice-president of ICF's Aviation group. An expert on airline economics and strategy, Engel explains that most airlines' focus on pushing the boundary on dining luxury for first- and business-class cabins is to be expected given their contribution to top line, but he says that the dining experience is not just about the food.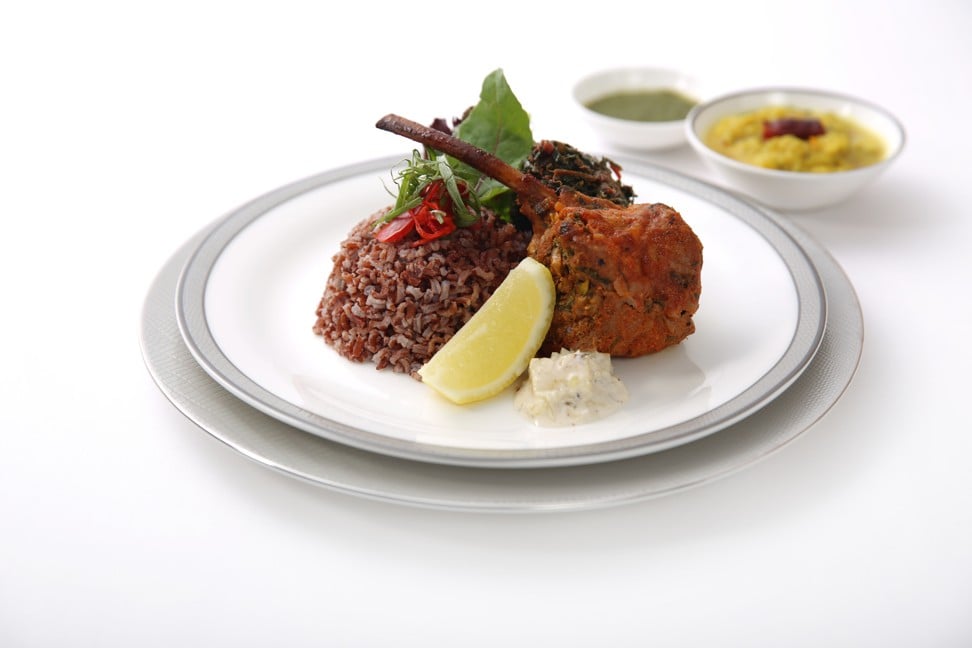 "Plating, presentation and timing make the entire dining experience," says Engel, singling out the whole context of hors d'oeuvres with appealing cocktails, cotton tablecloths ("not polyester") with appropriately-sized china and silverware, fresh bread as well as timing on-demand as factors differentiating a top product from a pedestrian one.
Engel is right and nowhere is first- and business-class dining taken more seriously than among the Asian and Gulf carriers, who are pulling out all the stops to appeal to the appetites of passengers with deep pockets.
Deer Jet launches super-luxury flights on board a modified Boeing 787
In 2011, Etihad introduced inflight chefs on all long- and medium-haul flights to attend to the needs of guests on first class and The Residence. Apart from guiding diners through the menu and recommending beverage pairings, the chefs create "Specials" – such as eggs prepared in any way or grilled steaks – on a whim using fresh ingredients on board the aircraft.
Etihad is certainly not alone in its pursuit of dining excellence.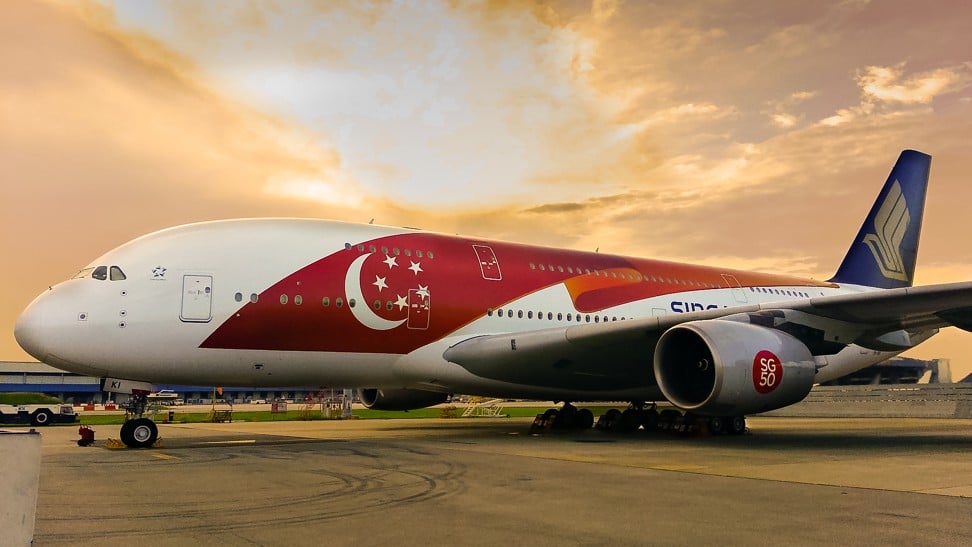 "In Emirates, we take pride in an extensive wine programme where we've invested US$700 million since 2006 on wines across all cabins," says Joost Heymeijer, senior vice-president of Emirates Airline Inflight Catering. "We take our wines very seriously as our global customer base expects food and drinks of a quality that you find in top class restaurants."
He adds that in the coming months, Emirates' first-class cabin guests should look forward to an especially stellar wine list – including Château d'Yquem 2005, 1963 Graham's Colheita Port, Dom Pérignon 2005 Rosé and Dom Pérignon 2009 Vintage. Heymeijer emphasises that this access to exclusive and limited parcels of wine is a result of a long-term buying strategy based on "cultivated relationships with some of the world's best chateaux".
In Emirates, we take pride in an extensive wine programme where we've invested US$700 million since 2006 on wines across all cabins
Last year, the airline even designed new Champagne glasses with Dom Perignon to "allow the wine to be swirled in the glass and breathe", thereby doing justice to the complex aromas of Dom Perignon Champagnes served to first-class passengers.
"We also introduced a 300mL wine carafe for red wines served in first class," Heymeijer adds. "It allows the decanted wine to breathe and gives the guests freedom to pour their own glass."
The Asian and Gulf carriers are not alone.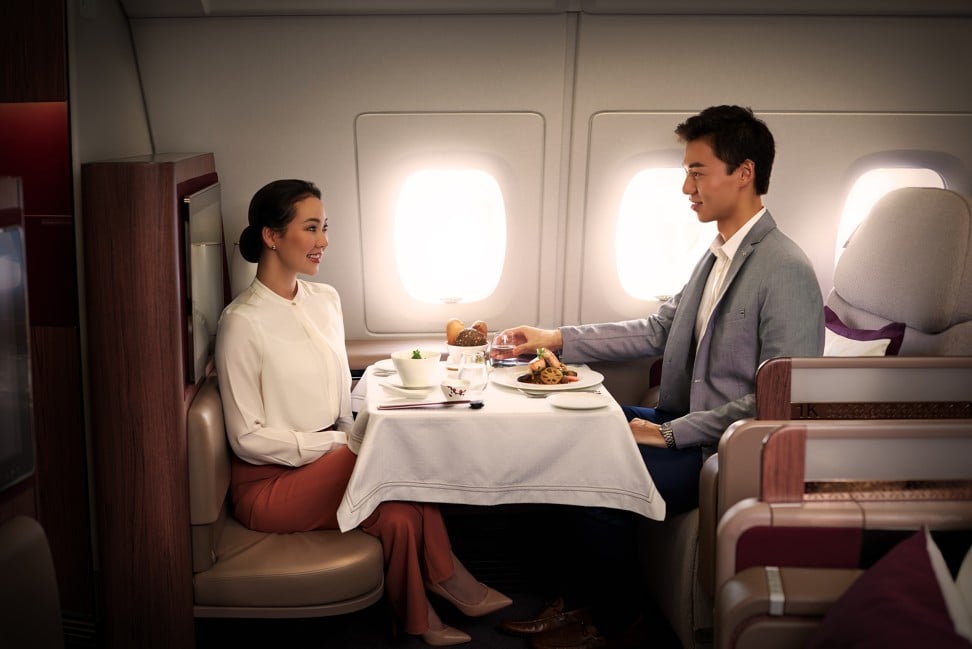 British Airways joined the fray with an announcement last September to roll out a brand-new dining experience for its business-class passengers as part of a £400 million (HK$4.24 billion) revamp to the airline's Club World product.
Inside Singapore Airlines' new Airbus A380 luxury suites
Starting with the London to New York route, it aims to recapture the romance of restaurant dining up in the air by plating-up seasonally-inspired mains on bone china; serving starters, cheeses and sweets from a wheeled trolley; and pouring not one but three types of Champagne in stylish new glassware.
In a recent announcement, Finnair also unveiled plans to upgrade dining and wine options for business class passengers. For all long-haul flights departing Helsinki from February 7, 2017, a new menu that "celebrates Finnish traditions and specialities" will feature dishes by feted Swedish chef, Tommy Myllymäki, including the likes of Jerusalem artichokes with mushrooms and pear as well as braised ox with celeriac and kale.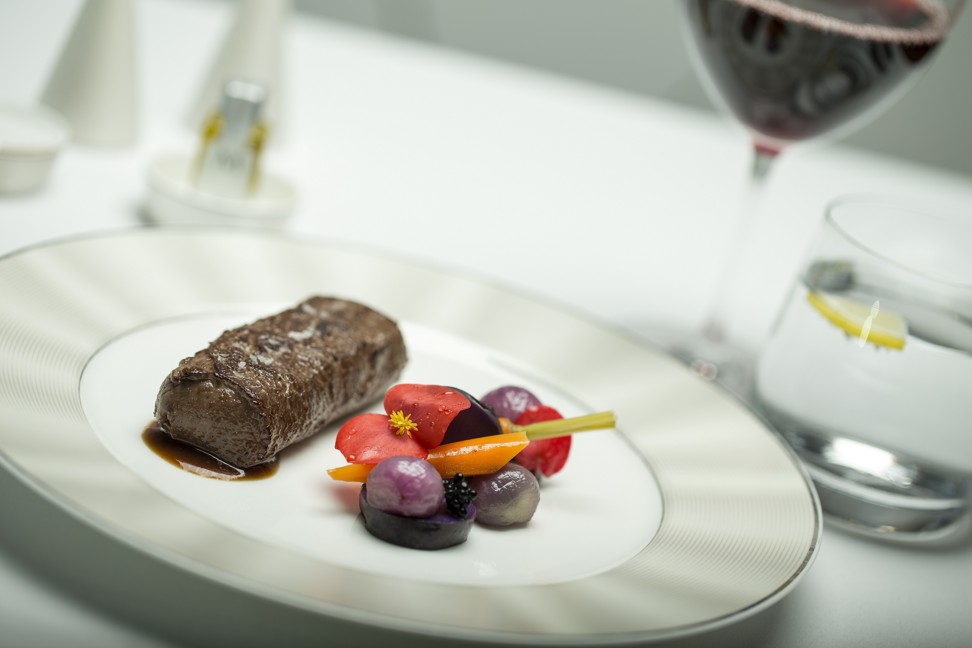 Similarly, over at Singapore Airlines, which pioneered the concept of the International Culinary Panel back in 1998, the focus has shifted from chefs to ingredients. "The emphasis in the premium classes is and must be on the quality of the raw ingredients and their freshness," says Angeline Khoo, vice-president of inflight services at Singapore Airlines, noting a trend among customers towards healthier meal choices.
Six ways that luxury travel changed in 2017
In response, Singapore Airlines introduced a "Deliciously Wholesome" programme in 2016, a result of an extensive meal development process during which the airline conducted focus groups and food tasting sessions with frequent fliers. Passengers travelling on suites, first and business class have the option to pre-order such "Delicious Wholesome" meals as their main course through the "Book the Cook" service.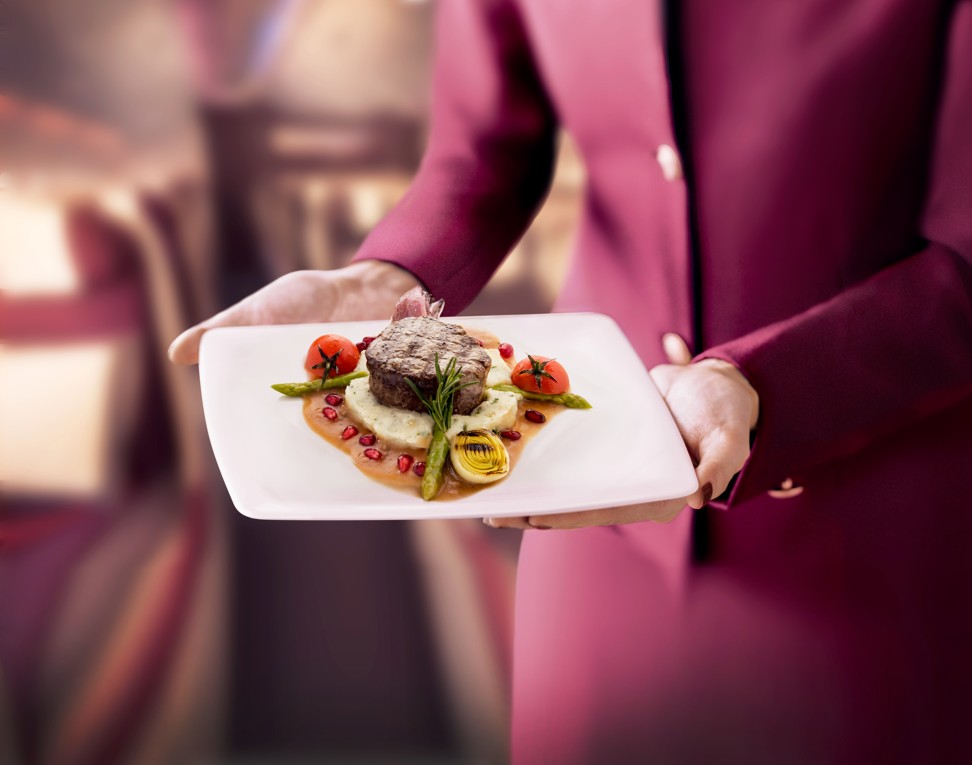 "While there is an expectation for luxury ingredients on premium class cabins, they are not absolute must-haves," Khoo adds, noting inherent hygiene limitations with luxury ingredients like caviar ("needs to be pasteurised") and sashimi or sushi ("raw fish is prohibited"). "This F&B programme offers a new range of gourmet dishes like hearty salads that are not only delicious but beneficial to well-being."
Latest offerings from the mile-high dining menus:
ALL NIPPON AIRWAYS
First-class passengers pick from the Japanese or international menu prepared by The Connoisseurs chefs like Pierre Gagnaire of his namesake Paris restaurant or Toru Okuda of Ginza Okuda. Dishes on the menu are paired with expert-curated sake like junmaiginjo from the fifth generation-run Yamagata Masamune family as well as wines picked by a panel of sommeliers. Passengers who prefer light meals may choose from a menu of meatless miso ramen or tonkotsu (pork broth) ramen. Matcha is also offered exclusively to first-class passengers.
EMIRATES
From snacks to a complete à la carte meal served on demand in Royal Doulton china and Robert Welch cutlery, first-class passengers are in for a treat to dishes like Arabic mezze and lamb curry as well as chicken salmos, moqueca and even kaiseki, all matched with an exclusive wine list (think Château Mouton Rothschild 2001, Château Margaux 1998, Opus One 2007, Dom Pérignon P2 2000 and, from October 2017, Dom Pérignon 2009 Vintage). These are paired with an extensive choice of aperitifs, including single malt whiskey Chivas Regal Royal Salute 21 years old and cocktails like Bloody Mary.
ETIHAD
On board The Residence, you dine on demand and pick from an à la carte menu that features luxurious caviar service followed by a four-course meal of internationally influenced or Emirati traditional dishes like lamb and Gulf biryani. These are served on 24ct gold plated Bernadaud fine porcelain and gold plated cutlery from Studio William by dedicated The Savoy-trained butlers. For digestif, relax with XO Cognac served in signature glasses designed by Normann Copenhagen.
QATAR AIRWAYS
After take-off, first-class passengers are offered Krug Champagne with caviar service followed by an a la carte menu that allows them to eat their selection at the time of their choice. Served on Narumi chinaware, the multicourse food selection includes amuse bouche; hot and cold appetisers like Arabic mezze with warm pitta breads; plated-on-board mains including options like lamb machbous and beef tenderloin with red peppercorn jus; cheese and fruits; desserts; and praline. These are paired with a robust wine list that includes Champagnes, Burgundy, Bordeaux and New World vintages.
SINGAPORE AIRLINES
Apart from a range of top-end wines and Champagnes including Dom Perignon, Krug 2004 and 2010 Louis Latour Château Corton Grancey Grand Cru served in Lalique crystalware, first- and suite-class passengers dine on demand on "Deliciously Wholesome" meals like quinoa and kale salad with tomatoes and almonds or "Farm to Plane" dishes (available exclusively to Suites passengers from December 2017) like steamed barramundi with bamboo shoot, shiitake and seaweed in dashi broth served in Wedgwood china.