Actor Sam Neill just finished a six-part television documentary on the voyages of Captain Cook, but right now he's focused on the role of proud farmer. I'm walking with him on a tour of his organic vineyard in Central Otago on the South Island of New Zealand as he shows off his prize pigs and pulls out bottles of his much-talked-about Two Paddocks pinot noirs.
"What do you think?" he asks.
Thumbs up, for sure.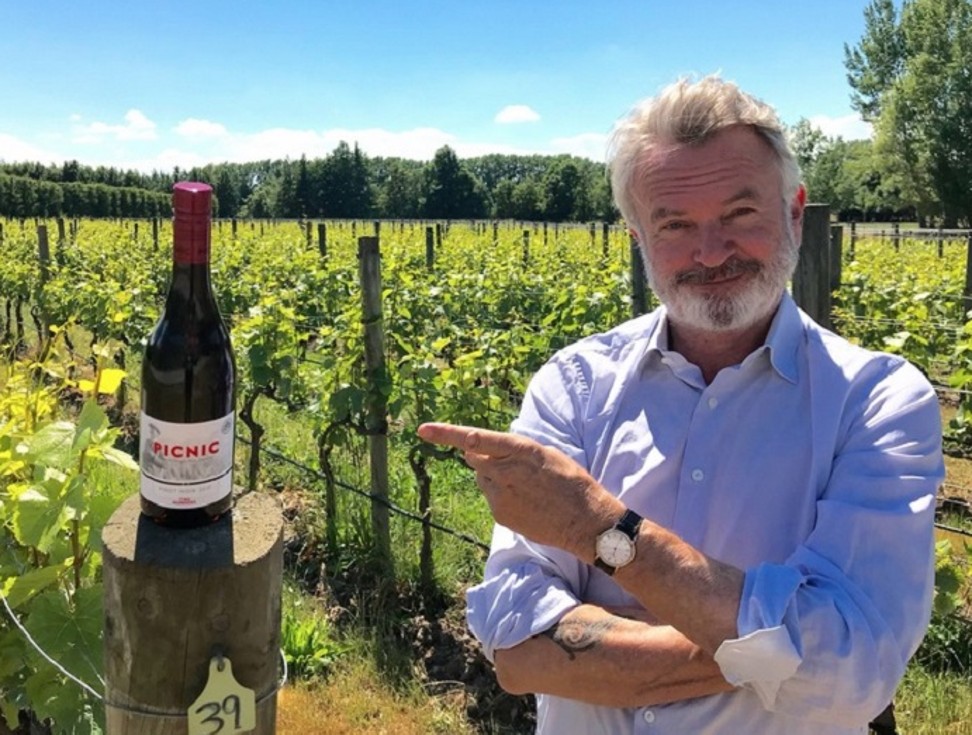 When it comes to wine, New Zealand is on a roll. According to a just-released Vinexpo study, it's now the fastest-growing wine-exporting country to the US. By 2021, it's predicted to become the No 4 exporter to the US, right behind Italy, Australia, and France – which is pretty remarkable, considering that the country makes barely 1 per cent of the world's wines.
Most of them are New Zealand's whistle-clean, distinctive sauvignon blancs, which smell like fresh-cut grass and wake up your palate with citrus-y zing. The ultimate white wines for parties, they're driving much of that growth in the US.
But the real excitement in the offing centres on the country's stellar pinot noirs.
Forty years ago, this finicky grape was a curiosity in New Zealand; now it's the second-most-planted variety. And, as I discovered during two weeks of tasting in four regions, the top bottles are undiscovered gems.
HK$155 million microwinery helps you make your own wine at home
The country's cool climate and intense light (a hole in the ozone layer lets in more ultraviolet rays) translate into pinots with lush fruit, charm, complexity, silky textures, and more sophistication than they had a decade ago.
With prices of Burgundy at record highs – sure to soar even higher, because frost and hail have blighted recent vintages – it's time to turn to this South Pacific sweet spot for your pinot fix.
For years, strict agricultural regulations made it tough to import the best vine clones to New Zealand. In the 1970s, a cutting from Domaine de la Romanée-Conti's La Tâche vineyard arrived hidden in the gumboot of a rugby player. Luckily, the customs officer who confiscated it knew about wine and, after quarantine, the vines found their way to Martinborough. That was just the beginning. In the past 15 years, vineyard acreage has more than doubled, to about 14,000 acres.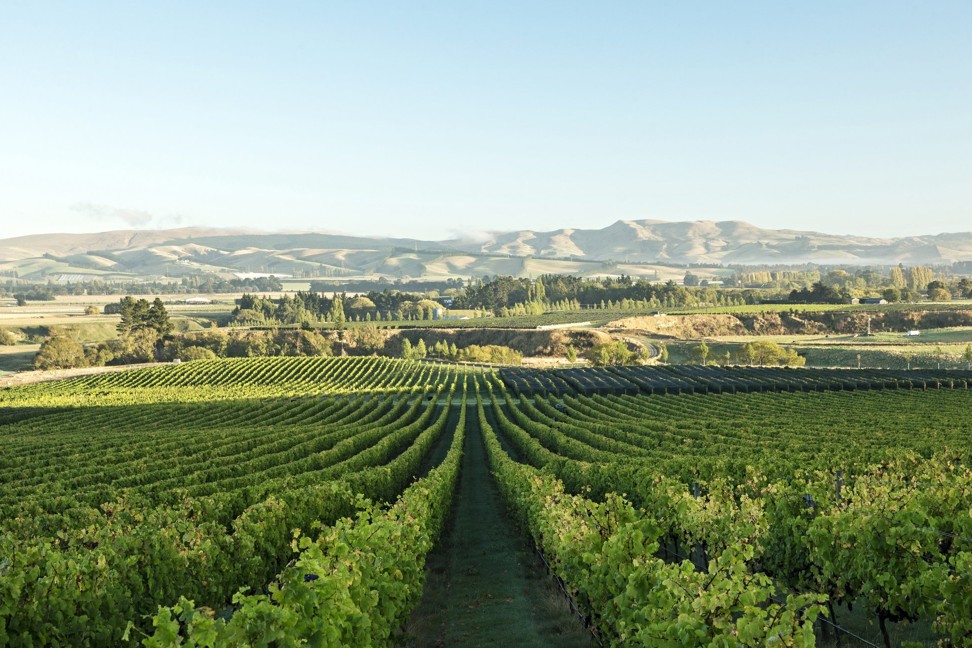 As everywhere else, regions matter. Those below are turning out seriously interesting pinots of consistently high quality, though different in style. Here are the New Zealand regions and wines (there are many more) you need to know:
Jay Z's new champagne is about to hit Hong Kong – with a HK$7,000 price tag
Martinborough and Wairarapa
An hour's drive north of the country's capital of Wellington, this region is where pinot first hit the big time. The cafés and green square in the town of Martinborough remind me of Sonoma's Healdsburg, with wine lovers bicycling from one charming small tasting room to another on weekends.
In the '70s, soil scientists identified conditions here as closely resembling those in Burgundy. The wine style is complex and earthy, and pinots show lots of dark, plummy, savoury aromas, damp forest floor flavours, and rich structures.
Three to try: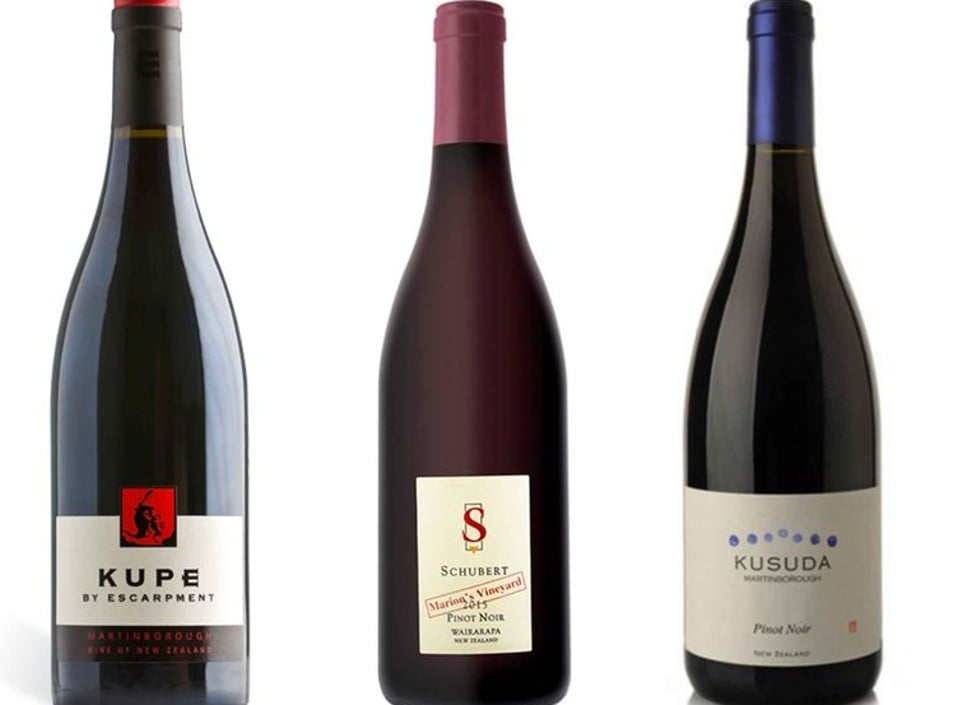 2016 Kupe by Escarpment (US$60): This flagship, single-vineyard pinot is deliciously ripe, silky textured, and complex, with floral and earthy aromas and flavours of berries, savoury herbs, and salty minerality.
2016 Kusuda (US$90):Tokyo native Hiro Kusuda, whose Martinborough wines have a cult following in Japan, makes intense, subtle pinots that epitomise precision and elegance.
2015 Schubert Block B (US$45): Intense and super-spicy, it's dark and lush, with plenty of structure.
Central Otago
New Zealand's pinot-centric adventure capital (bungee jumping, zip lining, and so forth) is the world's southernmost wine region, with vineyards carved into rocky hills, planted next to deep gorges, and clinging to slopes with a backdrop of jagged mountains. (Remember the scenery in The Lord of the Rings? Much of it was filmed here.)
Pioneers planted pinot in the late '70s, but the first wine was made in 1987. With three-quarters of its vineyard land now devoted to this red, "Central", as locals call it, is betting big on the grape. The short growing season of hot days and cool nights gives wines a seductive, exuberant fruitiness, with sweet cherry and plum flavours.
Three to try: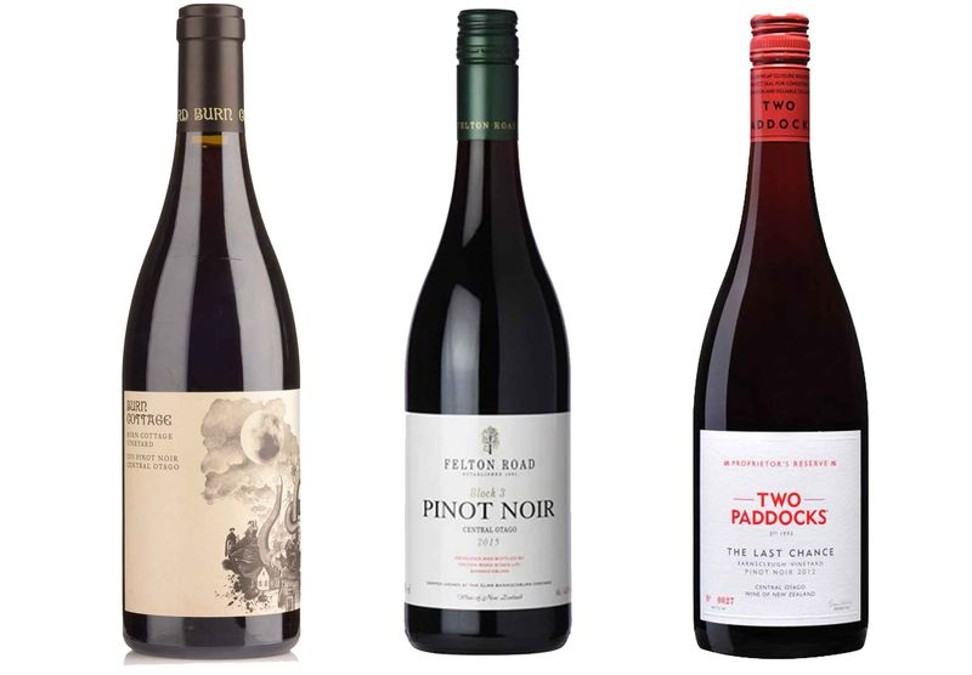 2016 Burn Cottage pinot noir (US$50): This biodynamic wine is dark, juicy, and super-intense, with exuberant fruit flavours and real elegance. Superstar winemaker Ted Lemon of Sonoma's Littorai is the consultant.
In Asia, investment in wines beats drinking them
2015 Felton Road Block 3 pinot noir (US$70): Central Otago's most famous producer is biodynamic; the pinots are all brilliant, with lush, vivid, dark fruit and layers of flavour. This is one of two single-block wines.
2012 Two Paddocks the Last Chance pinot noir (US$70): Sam Neill founded his ambitious winery in 1993. This is one of his top single-vineyard pinots: smooth, spicy, and stylish.
Waipara and North Canterbury
This very cool, sheltered, hilly valley 40 miles north of Christchurch (which suffered a powerful earthquake in 2016) is better known for riesling, but pinot thrives, too, especially on patches of limestone. The style is lighter than those from Martinborough, with spicy, dark berry fruit and savoury earth flavours.
Two to try: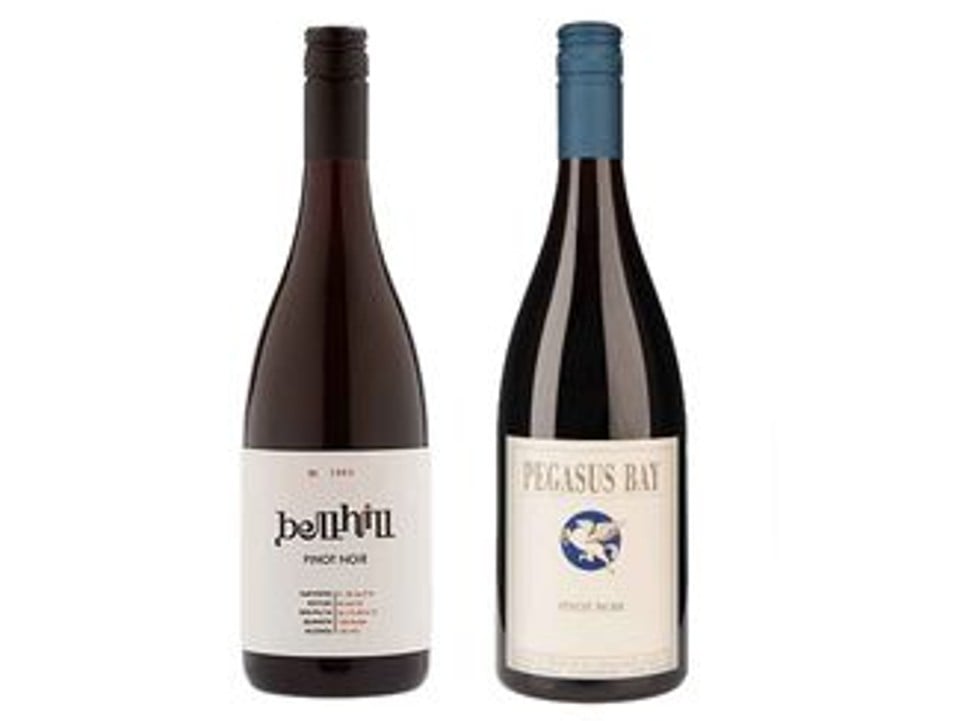 2013 Bell Hill pinot noir (US$100) The vineyard at this tiny winery is in an old limestone quarry, and the pinots have won kudos since the first vintage, 2003. This vintage has layer after layer of black cherry fruit and savoury minerality, as well as rich, silky texture.
2013 Pegasus Bay pinot noir (US$45)Wild berries, savory herbs, and earthy mushrooms are the rich aromas and mouth-filling flavours in this smooth, plush wine.
Celebrity power fuels drinks industry with joint ventures
Marlborough
New Zealand's largest wine region is best-known as the place that made the country's grassy, racy, bracing style of sauvignon blanc famous.
Until recently, pinot noir was an afterthought, but serious winemakers have finally found the right sites for pinot on the hillsides and the cool southern valleys. The style is fresh and subtle, with bright cherry-raspberry flavours.
Three to try: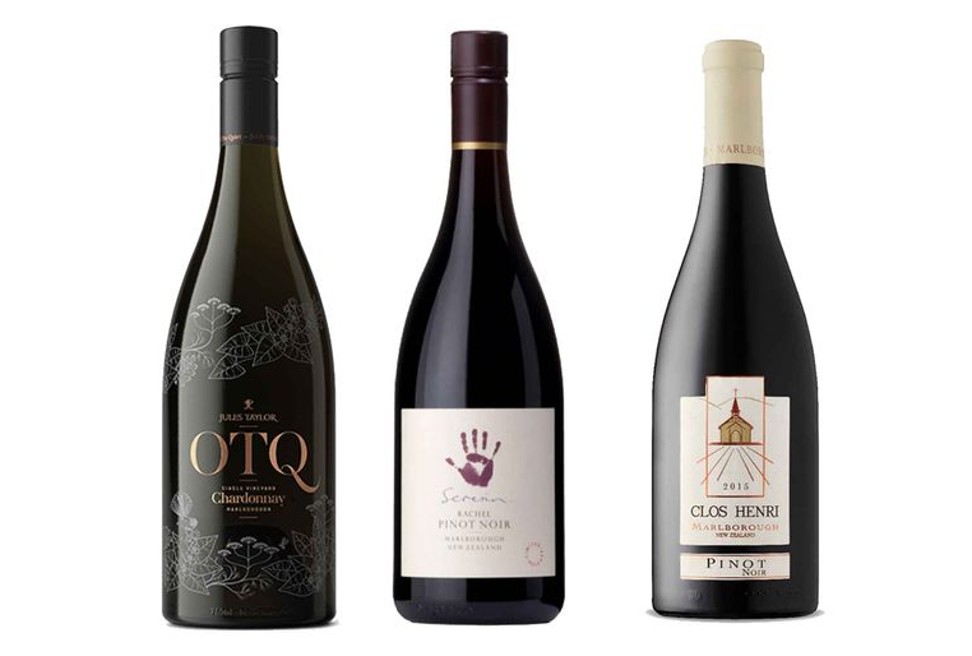 2015 Clos Henri pinot noir (US$35): The famous Domaine Henri Bourgeois in Sancerre owns this estate. The top pinot is spicy and scented, with a pure, silky texture.
2016 Jules Taylor OTQ (US$35): With succulent red fruit, tender velvety texture, elegant structure, and aromas of violets, this wine from a single vineyard has just about everything you want in a pinot.
2013 Seresin Estate Rachel pinot noir (US$37): Intense and holly-scented, this is the winery's version of a premier cru, with both depth and delicacy.
Want more stories like this? Sign up here. Follow STYLE on Facebook, Instagram and Twitter