Restaurateurs tend to dine out a lot, but not always for pleasure.
They like to check the competition and often eat with a critical palate. But where do they go for pleasure?
The best restaurant in the UK isn't in London
Which are the London restaurants to which they keep returning?
We asked them, and found some are posh. Some are local. All are worth trying.
1. A Wong
Chef Philip Howard of Elystan Street dines regularly at this modern Chinese restaurant in Victoria.
"It is a great restaurant," he says. "I love the people, I love the fact it is so casual and I love the food: It is delicious and interesting, with lots of variety. The dim sum is exceptional."
Favourite dish: Garlic steamed lobster, mung bean noodles, superior soy.
70 Wilton Road, SW1V 1DE; +44 207 828 8931
2. Bernardi's
This Italian restaurant and bar in Marylebone is the pick of Finnish-born chef Helena Puolakka of Aster.
"I go for the food and the atmosphere," she says.
"It's a bit of a hidden gem. There is a really lovely buzz and a nice bar with good cocktails."
Favourite dish: Burratina, purple sprouting broccoli, tomato & oregano.
62 Seymour Street, W1H 5BN; +44 203 826 7940
World's top chefs say these are their favourite cheeses
3. Bocca di Lupo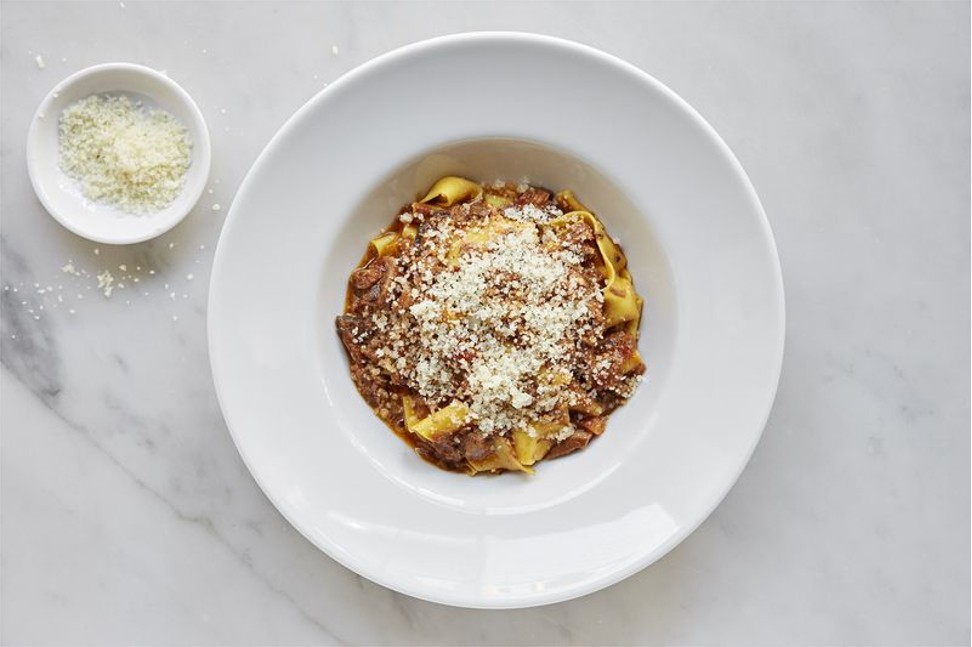 Soren Jessen, the Danish-born owner of 1 Lombard Street, cannot stay away from this pan-Italian restaurant in Soho.
"I love the food, which is unpretentious and genuine," he says.
"I go there all the time, with the kids and for business meetings."
Favourite dish: Pappardelle with wild-boar ragu.
12 Archer St, Soho, W1D 7BB; +44 207 734 2223
4. Casse-Croûte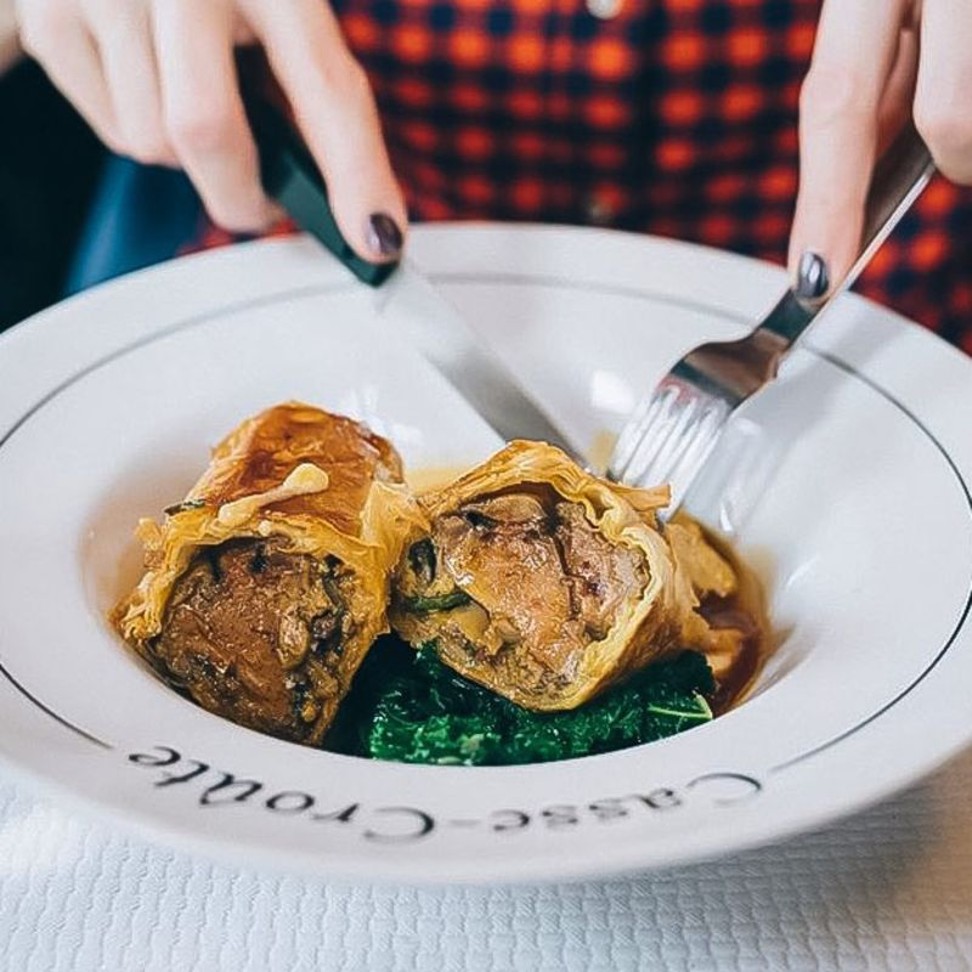 This charming corner French bistro in Bermondsey is the pick of chef Tom Sellers of Restaurant Story. "The menu changes regularly and I love all their classic dishes," he says.
"They do their beef particularly well and the atmosphere means you could be in a busy bistro in Paris." Favourite dish: Beef.
109 Bermondsey St, SE1 3XB; +44 207 407 2140
5. Le Colombier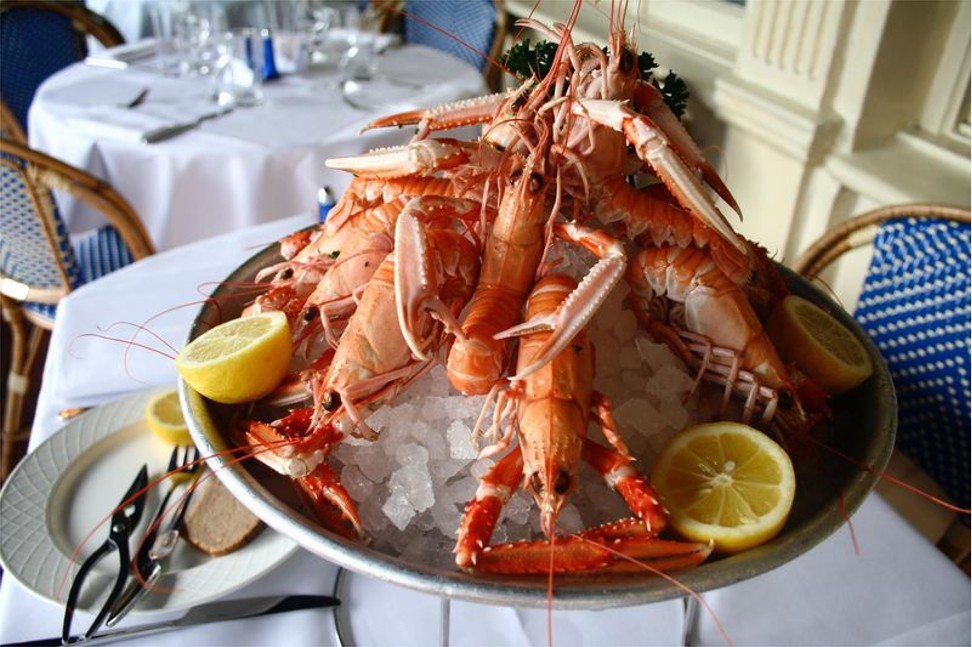 This brasserie in Chelsea is the pick of French-born chef Pierre Koffmann, who visits frequently.
"It's just the kind of food I like," he says. "You've got snails, you've got kidneys, you've got oysters, langoustine and the ambience is always very nice."
Favourite dish: Plateau de fruits de mer.
145 Dovehouse Street, SW3 6LB; +44 207 351 1155
Hong Kong's 10 best new restaurants of 2017
6. Fiume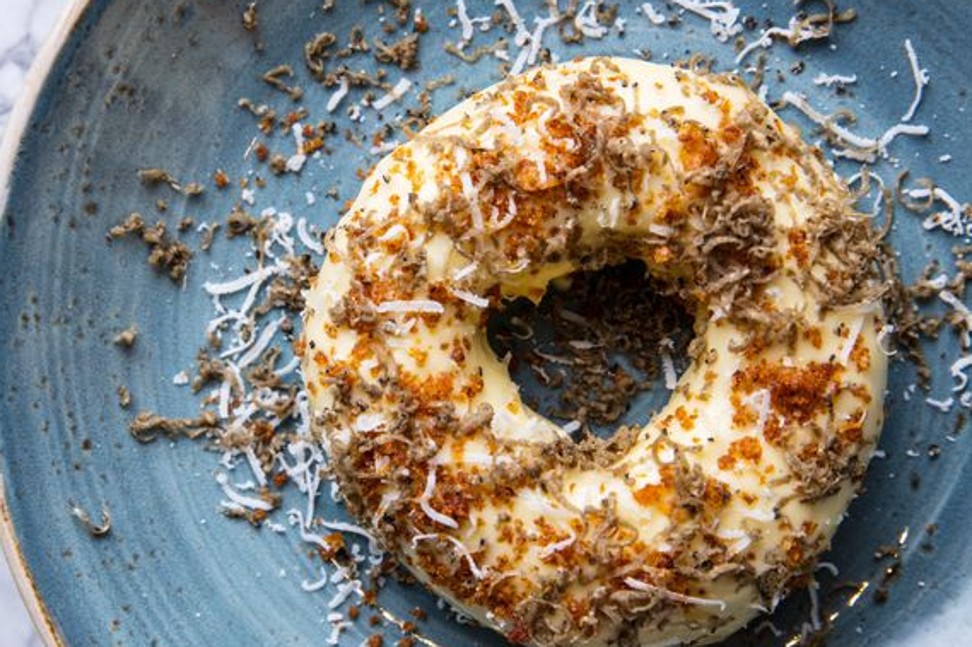 Chef Tom Aikens of Tom's Kitchen lives near this new Italian restaurant in Battersea and has become a fan of Francesco Mazzei's food.
"Francesco's a very good chef and you can get great pizza and pasta here. It's a lovely place overlooking the river. My kids love it, too."
Favourite dish: Truffle & grana padano doughnut.
Circus West, Battersea Power Station, SW8 5BM
7. Le Gavroche
This expensive French restaurant in Mayfair is the favourite of Chris Galvin of Galvin La Chapelle.
"As a chef, I am always interested in technique and depth of flavours," he says.
"I always go to Le Gavroche. It's a real treat."
Favourite dish: Milk-fed lamb.
43 Upper Brook St, Mayfair, W1K 7QR; +44 207 408 0881
8. Golden Dragon
This Cantonese and Beijing restaurant in Chinatown is the pick of Fernando Peire, director of The Ivy. "It's not as easy as you would think to get good dim sum in Soho," he says.
"A lot of it is frozen stuff, bought in. But here the food is great and incredibly good value. You are talking £15 (US$21) a head."
Favourite dish: "Shark's fin" (crab) dumpling soup.
28-29 Gerrard Street W1D 6JW; +44 207 734 1073
9. Hardy's
Chef Raymond Blanc of Belmond Le Manoir aux Quat'Saisons is a fan of this long-standing brasserie and wine bar near his home in Marylebone.
"It is a lovely place and it is still run as an independent bistro with lovely French food," he says. Favourite dish: Roast grouse when in season.
53 Dorset Street, W1U 7NH; +44 207 935 5929
10. Hereford Road
Chef Marianne Lumb of Marianne just keeps going back to this British bistro in Notting Hill.
"I just want to devour everything on the plate," she says.
"It's comforting and gorgeous."
Favourite dish: Sticky toffee pudding.
3 Hereford Rd, W2 4AB; +44 207 727 1144
10 up-and-coming travel destinations to visit in 2018
11. Holborn Dining Room
This British brasserie near Covent Garden is the regular Sunday haunt of Adam Handling of the Frog by Adam Handling.
"I go there with my mates," he says.
"It is unpretentious, with food that is simple and delicious.
I hate over-the-top-food. The lobster tart is one of my last dishes before I die."
Favourite dish: Lobster thermidor tart.
252 High Holborn, WC1V 7EN; +44 203 747 8633
12. Koya
Chef Stevie Parle of Pastaio enjoys eating alone at this udon noodle bar in Soho.
"I feel relaxed and happy," he says.
"It is immensely restorative and the food is really good. I quite often go on my own."
Favourite dish: The specials board, all of it.
49 Frith St, Soho, W1D 4SG
Top 10 foodie spots revealed – and the winner is surprising
13. Moro
This Spanish-North African restaurant was a trailblazer when it opened in Clerkenwell in 1997.
It's the pick of chef Alexis Gauthier of Gauthier Soho.
"People think the current fashion for tapas is new, but Moro should take credit," he says.
"It's a place that transcends trends and gimmicks."
Favourite dish: Steamed whole artichoke with salsa romesco.
34-36 Exmouth Market, EC1R 4QE; +44 207 833 8336
14. El Pirata
This Mayfair tapas bar is the haunt of Fred Sirieix, general manager of Galvin at Windows.
"I have been going for years and it hasn't changed," he says.
"They know me, they know the table I like, they recommend wines I will like and their jamón is the best in town."
Favourite dish: Langostinos al chef.
5-6 Down Street, W1J 7AQ; +44 207 491 3810
15. Primeur
Restaurateur Emma Reynolds of Tonkotsu lives near this local in Stoke Newington and goes regularly with her wife.
"It's always reliable and excellent and fun," she says. "We sit at the bar so we can watch the kitchen action. We probably go a couple of times a month and the menu changes daily."
Favourite dish: Onglet.
116 Petherton Rd, N5 2RT; +44 207 226 5271
Taste of Hong Kong 2018 features over 60 signature dishes from top chefs
16. Quality Chop House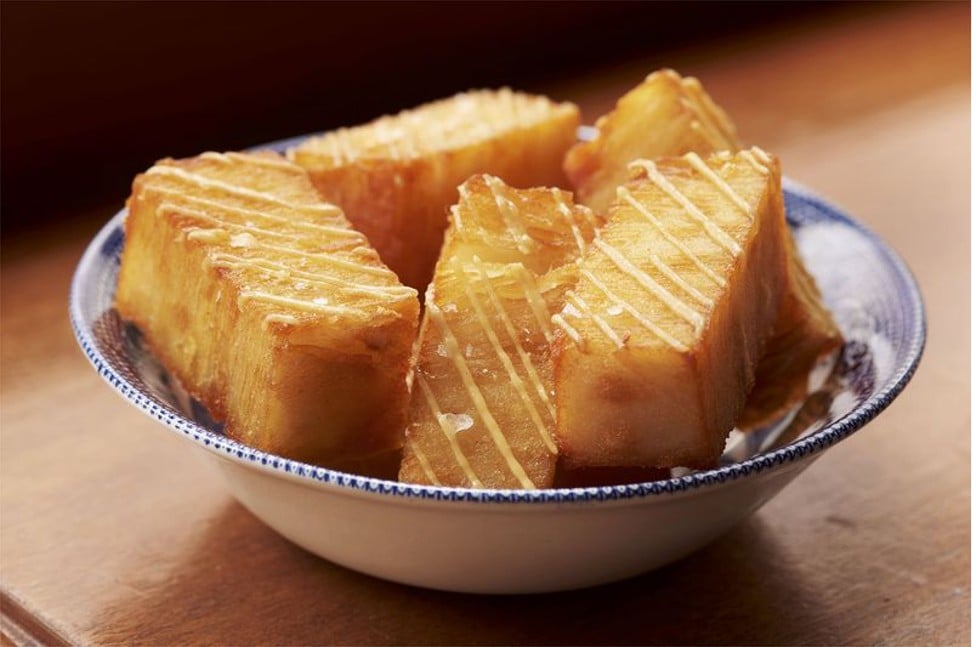 This modern British restaurant in Farringdon is a favourite of Italian chef Francesco Mazzei.
"The chef, Shaun Searley, is one of the best cooking modern British food right now," Mazzei says. "I wish he got more attention. His ingredients are the best and the food is fantastic."
Favourite dish: Confit potatoes.
88-94 Farringdon Road, EC1R 3EA; +44 207 278 1452
17. The Regency Club
This northwest London bar and curry club in Queensbury is brilliant, according to chef Carl Clarke of Chick 'n' Sours. Singer Lily Allen is a regular.
"It's an old pub serving incredible Kenyan-Indian food," he says.
"You wouldn't know it is there and you buzz to get in. The food blows you away."
Favourite dish: Mogo fried cassava.
19-21 Queensbury Station Parade, HA8 5NR +44 208 952 6300
18. Roka
This Japanese grill in Mayfair is the pick of chef Chantelle Nicholson of Tredwells.
"The flavours are fresh and super satisfying. The wine list is also great. Now Roka has more locations, it means it is generally pretty easy to get to one of them last minute."
Favourite dish: Rock shrimp tempura.
30 North Audley Street, W1K 6ZF; +44 207 305 5644
Why temple food could be the next global wellness trend
19. St John Bread and Wine
Chef Angela Hartnett of Murano is a regular at this casual British restaurant in Spitalfields.
"I know this sounds stupid but you don't have to think," she says.
"You can have a good time and relax. And because I live around the corner, I can always get a table."
Favourite dish: Cod's roe with boiled egg.
94-96 Commercial Street, E1 6LZ; +44 207 251 0848
20. Scott's
This smart fish restaurant in Mayfair is a family favourite for chef Jason Atherton of Pollen Street Social.
"They look after us and cater for the kids who can just have fish and chips if that is what they fancy. The oysters are among the best in London. I go for business meetings, too. It feels glamorous."
Favourite dish: Sautéed razor clams.
20 Mount St, Mayfair, W1K 2HE; +44 207 495 7309
Want more stories like this? Sign up here. Follow STYLE on Facebook, Instagram and Twitter