There's little that rattles the intrepid home cooks of 2018. Well-versed in world flavours and armed with the knowledge of 1,001 digital voices, today's kitchen warriors don't stop at Julia Child's famously laborious beef Bourguignon. "Give me a real challenge," one imagines them saying. Give me towers of croquembouche wrapped in spindly sugar webbing; day-long smoked pork butt lovingly basted every hour on the hour; and boulangerie-worthy bread baked with flour milled in my very own kitchen. The more steps, the better.
And yet, when it comes to one of the most challenging of Mexican dishes – mole, the complexly spiced and intricately prepared family of sauces dating from pre-Hispanic times – many voices go silent.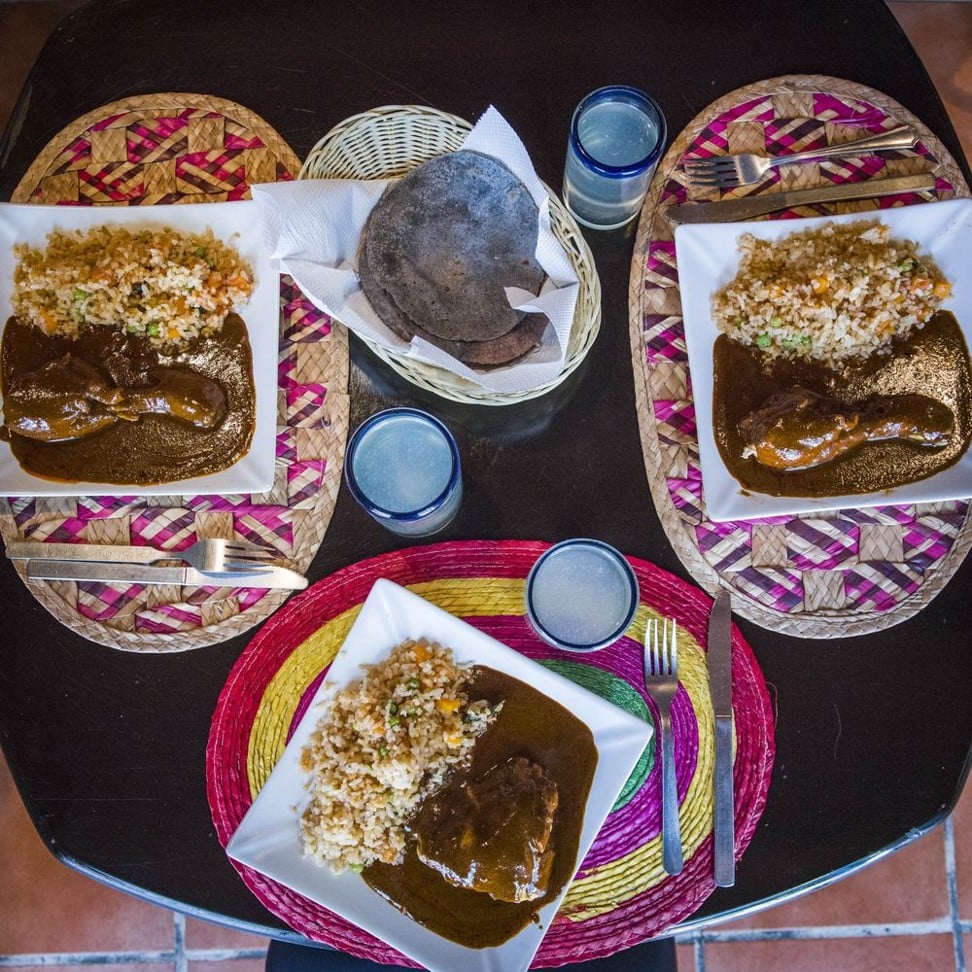 "Most people still don't know what it is," says Lesley Tellez, author of the Eat Mexico cookbook (Kyle Books, 2015) and owner of a Mexico City-based culinary tour business of the same name. North of the border, she says, well-meaning cooks often have the misperception that mole is a too-sweet chocolate sauce or a single dish with an inalterable recipe. Both couldn't be farther from the truth.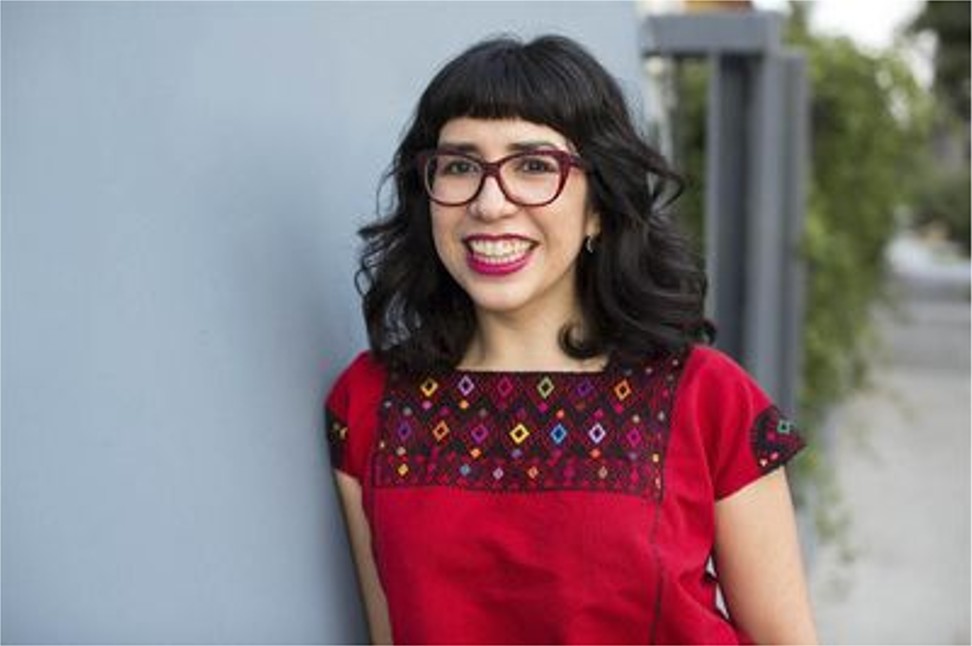 Everybody thinks the best mole is their grandmother's mole, and that's the only way to make mole. People have very strong feelings
"We're talking about a whole universe of mole that exists in Mexico," she explains as we tour the famous Mercado La Merced. "If you go to any city or even better, any rural town, [the] mole will be different from the mole two towns over." Mexican cuisine is highly regional, she continues, influenced by the ingredients and traditions local to each place. Two moles that look identical may taste completely different, perhaps the result of a small tweak.
"People often talk about the seven moles of Oaxaca, but even in Oaxaca there's more than seven," Tellez says. "Anyone from Oaxaca could tell you that!"
From bak kwa to biryani: here are the 5 best private kitchens in Singapore to visit right now
What nearly all moles have in common is this: a base of dried chillies ground with spices to form a paste or powder. That base is then blended with water or stock to create a velvety sauce, perfect for draping over meat, enchiladas, or some other conveyance. Despite its variations – the type of chilli, whether that chilli and its seeds are roasted or not, any additional spices, and the texture and thickness of the resulting sauce – the mole always remains the star of the dish, rather than whatever is stashed underneath.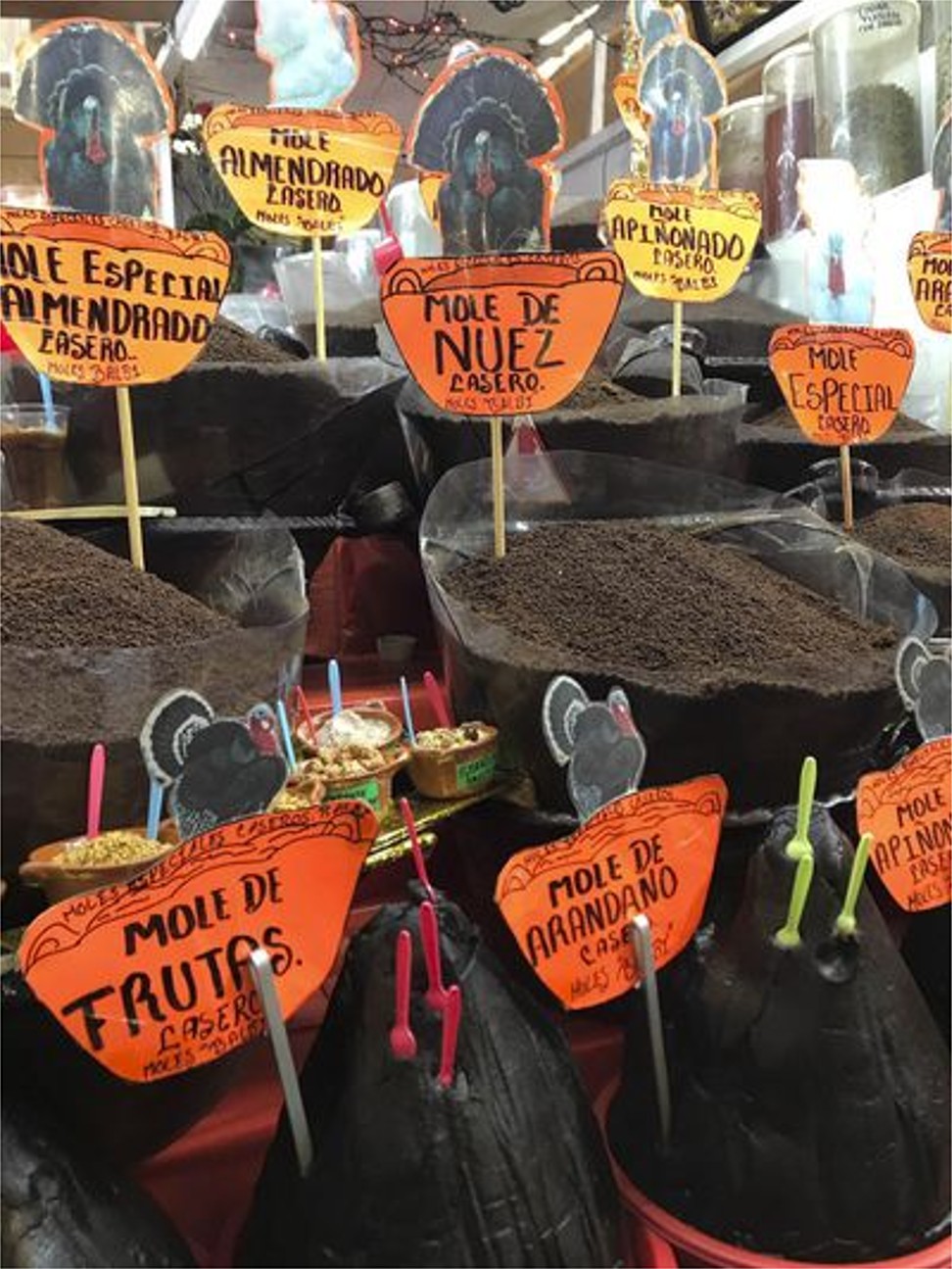 Mole is famously presented only with fresh tortillas as accompaniment at Pujol, chef Enrique Olvera's ritzy tasting-menu spot in the capital's swanky Polanco neighbourhood. In his book, Mexico from the Inside Out (Phaidon Press, 2015), Olvera waxes poetic on the subject. Similar to the idea of a "mother dough" in baking, his "mole madre" is made with a base of old mole. The result is a mole of startling complexity, with a history you can taste.
"We've come to think of our mole madre as a living and breathing being; it speaks and even moves," Olvera writes. "We're thrilled to observe its changing moods or tone of voice: we can tell when it's enlivened or exhausted, when it needs something, and when it wants to be left alone."
5 ways to go vegan this Veganuary
Tellez says: "I don't think we're used to thinking about our food that way. We like a juicy steak and perfectly cooked piece of fish. But the sauce being the dish? It's, like, 'huh?' And because there are so many ways to do it, people are scared."
And no, not all mole is made with chocolate.
Given that vastness of mole's universe, how does one even begin to understand it? By tasting, Tellez says. And by getting to know varieties of mole with the understanding that some day and somewhere, someone will tell you that everything you know is wrong.
"Everybody thinks the best mole is their grandmother's mole, and that's the only way to make mole," Tellez admits. "People have very strong feelings."
With that in mind, here's a quick primer on several varieties of mole from across Mexico.
Mole Poblano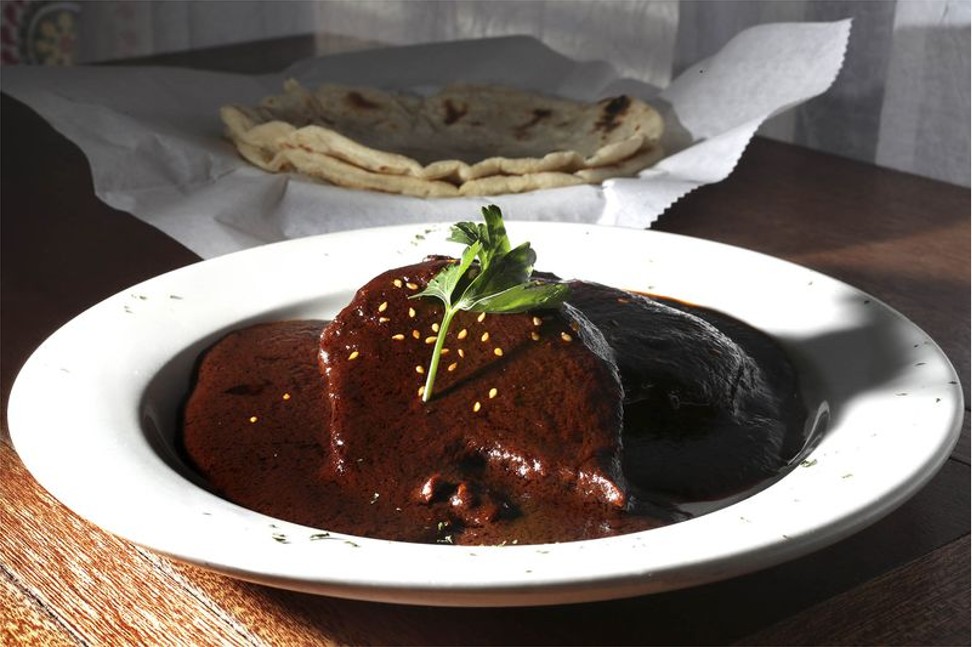 Perhaps the best-known mole in the US, mole poblano is most popular in the Mexican state of Puebla. Deep brown in colour, mole poblano is thick, savoury, and made with over 20 ingredients. It leans less on chocolate and more on several varieties of chilli – often ancho, guajillo, pasilla and mulato – as well as dried fruit, nuts and seeds. Warming spices such as cloves, allspice, cinnamon and anise also make appearances, lending this mole an earthy, sweet flavour profile.
Mole Negro
Sweet-savoury Mexican chocolate is the focus of this complex mole, which, in addition to smoky brown chilhuacle chillies, gives this mole its almost-black hue. It's sometimes thickened with bread or plantains. Oaxaca is famous for its versions, at times enriched with the licorice-flavoured herb, hoja santa.
How Spanish chefs stole China's dough and turned churros into a classic dessert
Mole Blanco
Where mole negro is dark, Oaxacan mole blanco is light: Skinless peanuts and almonds, sunflower seeds, cashews and pine nuts, all lightly roasted, are common ingredients, as is white onion, garlic and the yellow güero chilli.
Mole Almendrado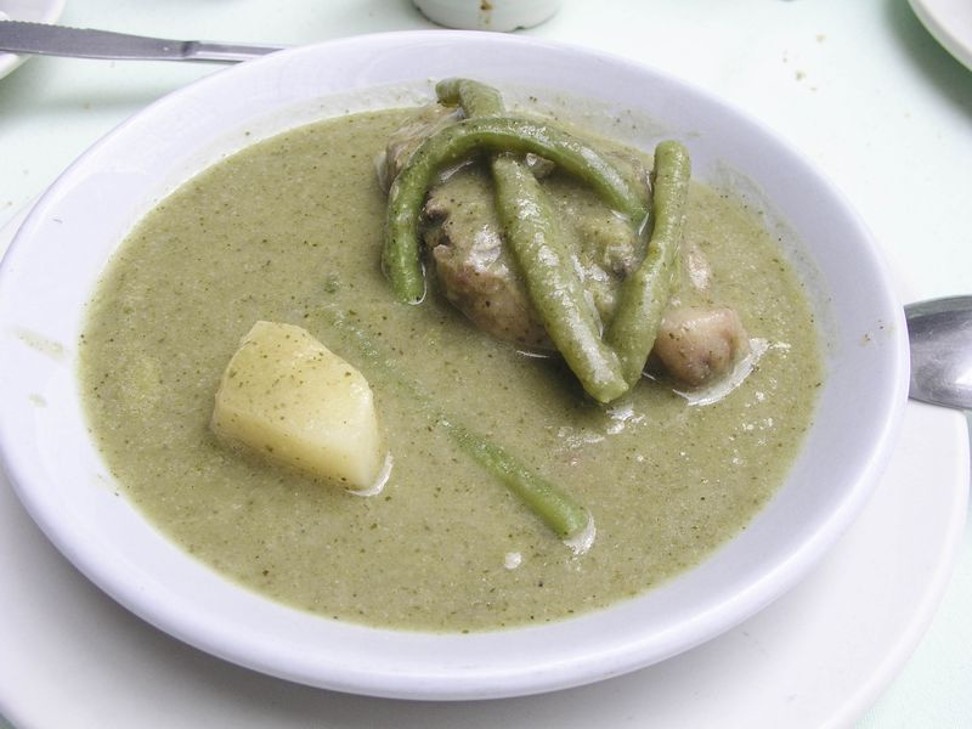 Almonds are the central appeal of this creamy, light- to deep-brown mole, though it is often supplemented with peanuts, walnuts, hazelnuts, pine nuts, sesame seeds and pumpkin seeds. It is a speciality of San Pedro Atocpan, a community in Mexico City's southern Milpa Alta borough, where ingredient lists can stretch to 30 disparate items.
Mole Verde
Mole verde, popular in Oaxaca, is bright and herbaceous, thanks to fresh herbs such as cilantro, parsley, lettuce, radish greens and chard, plus tomatillos and verdant serrano chillies. It's one of the simplest moles to prepare because it doesn't need to simmer for hours on end.
Top 10 foodie spots revealed – and the winner is surprising
Mole Manchamanteles
Intensely fruity, deep-red mole manchamanteles calls on such sweet ingredients as fresh pineapple, apple, plantain and yam. Hailing from Oaxaca, mole manchamanteles translates to "mole that stains the tablecloth", which should serve as a warning.
Want more stories like this? Sign up here. Follow STYLE on Facebook, Instagram and Twitter