Japan's superlative flower show – courtesy of the blossoming of its many beautiful cherry trees – usually starts from mid March in isolated locations, before the main event unfurls across Kyushu and Honshu over the last week of March and first week of April.
The city of Kyoto's first cherry tree blooms, or "sakura", in Japanese, are expected on March 28.
Typically it takes a week for the trees to enter full bloom, but a sudden cold snap or unseasonably strong winds can take their tolls.
These are the best times to selfie with the cherry blossoms in Japan
While there are plenty of enchanting locations across Japan to enjoy the natural spectacle of the blossoms – a traditional custom called "hanami"in Japanese – most people will agree that Kyoto holds the prize for its wealth of prime spots.
The imperial city is home to numerous heritage buildings replete with gardens and views and with the advent of spring each year millions of tourists flow through their gates in order to catch the sights within.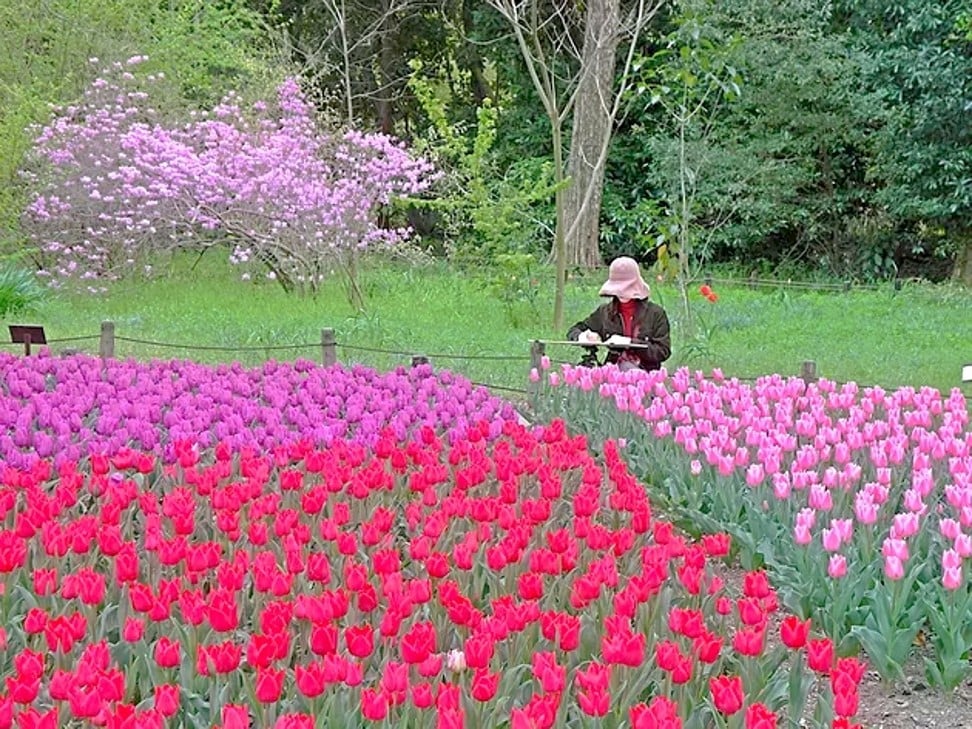 The temples of Kiyomizudera and Kodaiji, and Nijo Castle are just some of the city's more popular attractions.
The flower gazing throngs will also spill out onto Kyoto's parks and streets, which are lined with thousands of cherry trees.
Japanese cherry blossom season is here but trees could be wiped out by foreign species of beetle
While one generally cannot escape the crowds over this period, there are quieter spots less trodden by tourists.
Here we recommend five of our favourites.
1. Kamogawa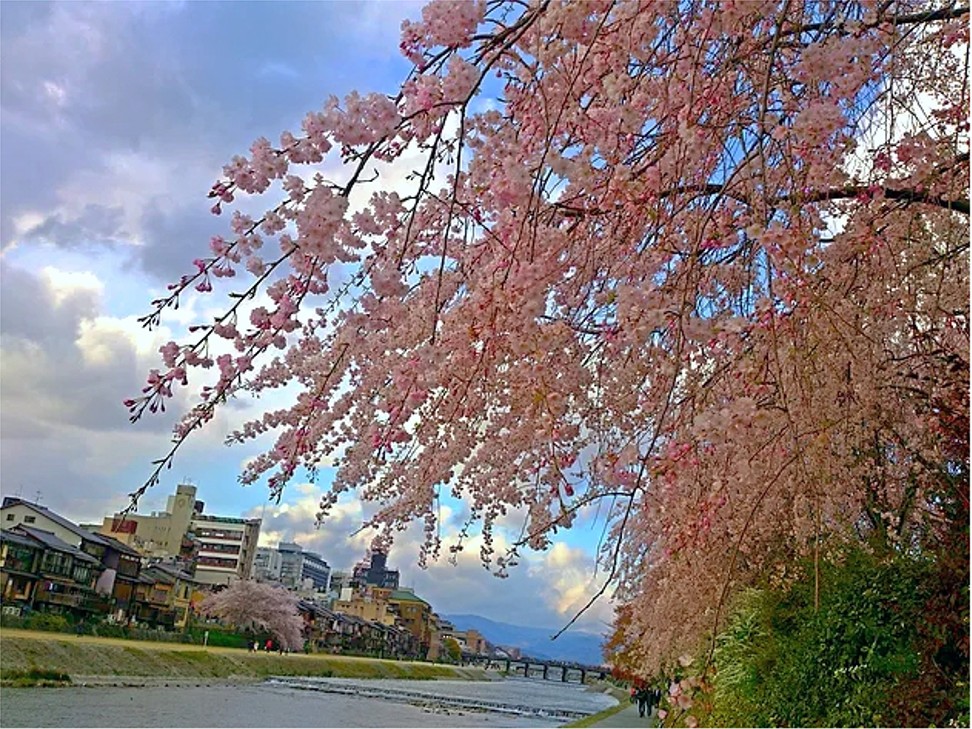 This scenic artery flowing through the city is lined with hundreds of cherry trees as well as forsyth, willow and rape.
Taste of Japanese cherry blossom without leaving Hong Kong: five places serving themed menus and drinks
It is a popular stretch for residents to relax during the weekends and over the sakura season its banks are filled with picnic mats and happy faces.
The action is usually concentrated around the Shijo and Gojo crossing, so one heading towards Shichijo will be greeted by handsome clusters of cherries and relative solitude.
2. Kyoto Botanical Garden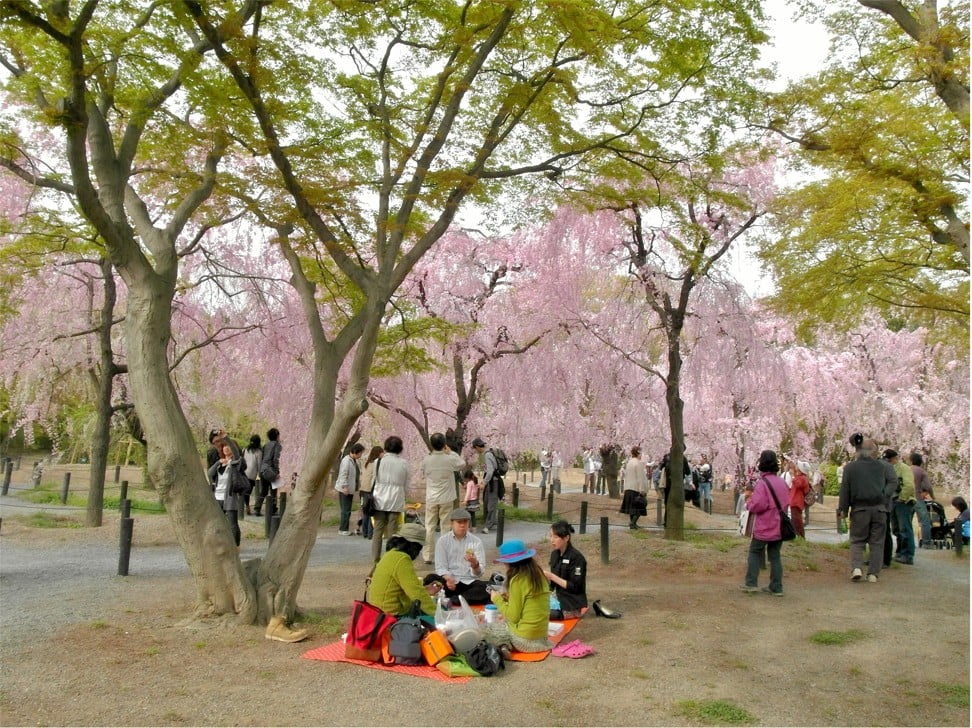 Generally overlooked by tourists, Kyoto Botanical Garden is fairly quiet at weekdays even during the sakura season.
It is one of our favourite places to stage a hanami over the weekend as it is a family-oriented park where the laughter from happy children and their minders makes this such a wonderful spot to visit.
3. Kiyamachi Dori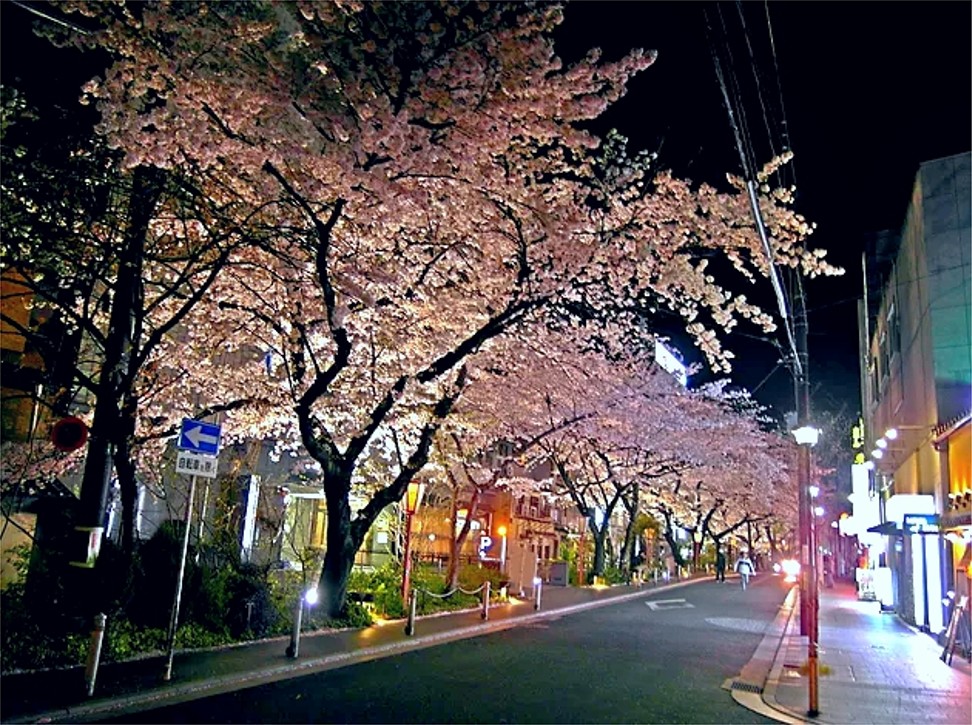 Right in the cultural heart of Kyoto is this quiet and elegant lane where a flowing stream lined with cherry trees makes it one of the city's most alluring street.
Curiously, not many tourists wander onto this spot, but photographers know it and are always there to capture the blooms and the resident herons lording over the quiet water.
4. Kyoto Imperial Palace Park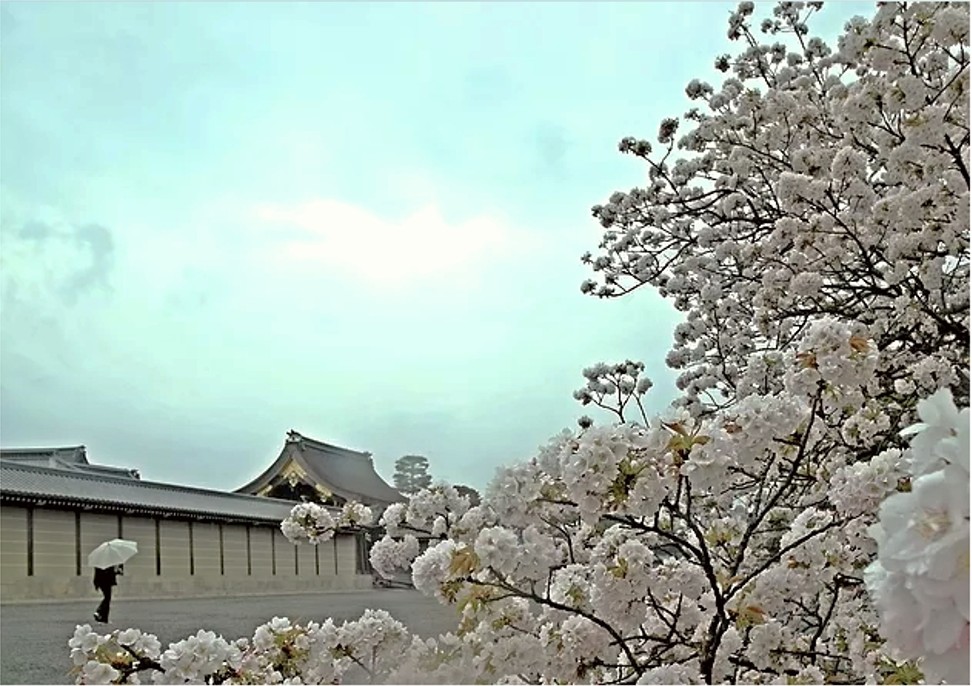 While the Kyoto Imperial Palace is a well visited attraction, the vastness of its grounds makes it a relatively quiet spot over the sakura season.
Japan's new luxury express train may be the best way to see Kyoto and Osaka
The park is also not particularly devoted to the cultivation of cherry trees, although groves featuring Shidarezakura and Yaezakura are enchantingly serene towards the close of the season.
5. Kamo River Park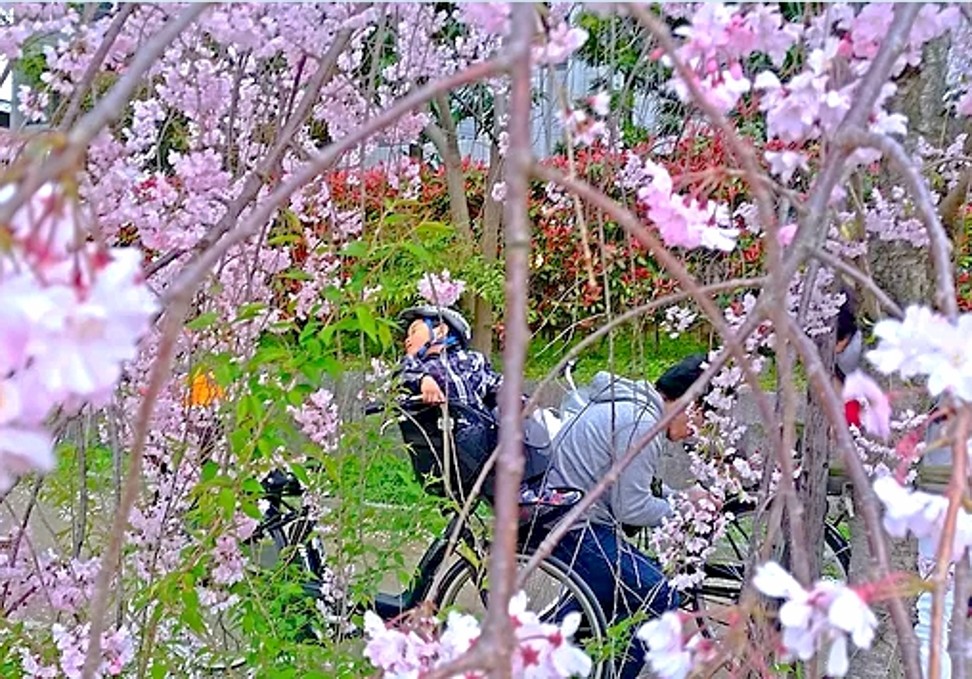 Close to the fork where the Takano meets the Kamo is the Kamo River Park, where bamboo trellises support a long stretch of Shidarezakura that goes into full bloom a week after the main event orchestrated by the Somei Yoshino – a particularly beautiful variety of cherry blossom – is over.
To traipse through the frilly pink stretch on a bright blue day is pure magic.
Want more stories like this? Sign up here. Follow STYLE on Facebook, Instagram and Twitter