Picture this: a still and dreamlike fjord, embraced by the Nordic Alps, all covered in dusty snow. There's also a pitch-black, Arctic Ocean and us, a small classic and ice strengthened ship called the M/S Malmö bobbing on the windless waters. The sun barely makes it above the horizon, giving us about four hours of natural daylight. There's nothing out there. The whole world seems in a deep, Arctic winter sleep. But I am wrong.
Life-changing excursions that you can take in 2018
There's a sudden movement, a shiver through the smooth water of the fjord. A black fin cuts through the water. Another fin joins in, half a minute later, and more until countless fins are next to our ship. In the soft, blue-pinkish Arctic light, a pack of orcas is on the hunt for wild and nutritious herring, their favourite food in the world. We watch them from the ship, hypnotised, until Swedish captain Johannes Malmlund has an idea: "Let's get our dry suits on and join them!"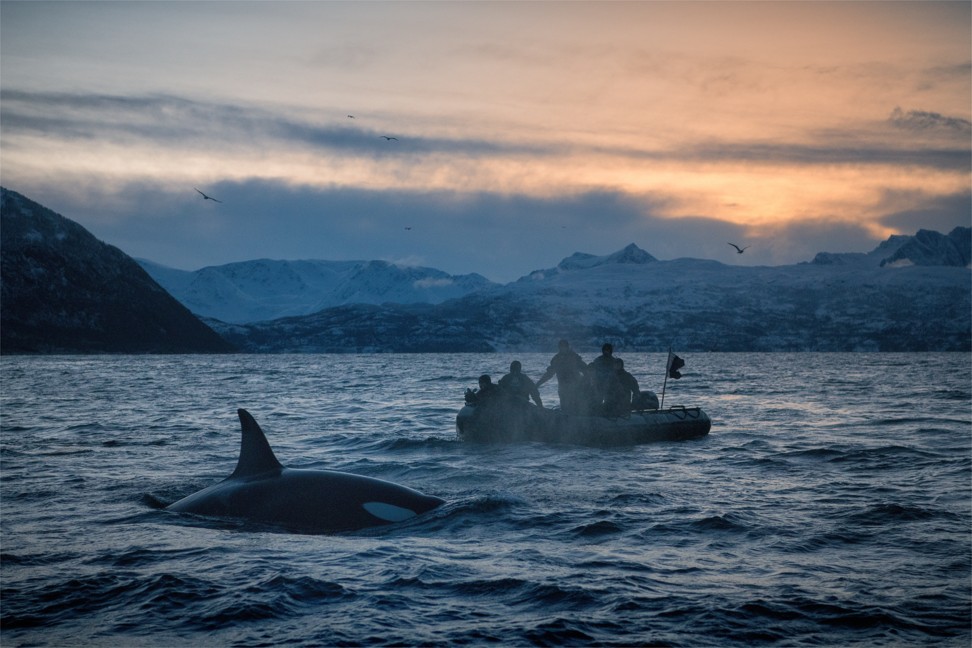 From the Norwegian city of Tromsö, whale watching is big business. Numerous ships leave every day to see the whales in action during winter. But this season there's a problem. The killer whales are going further north to colder waters as a result of global warming, making the day trip almost too far for most ships. They are now feeding in the areas around the fjords of Kvaenangen and Reisafjorden, around 70 degrees north and 65 nautical miles from Tromsö.
A black fin cuts through the water.
For the M/S Malmö, which is waiting for us on a freezing, December evening, this is not an issue. We are some of the happy few, the lucky ones who get to spend a fair amount of time with these amazing creatures in the wild. We're travelling with Waterproof Expeditions, which organises underwater experiences, from diving in Antarctica to snorkelling under the ice of Arctic Canada.
10 up-and-coming travel destinations to visit in 2018
Accompanying us are avid travellers from different corners of the world and of all ages (from 28 to 66 years old) on board a refurbished ship built in 1943.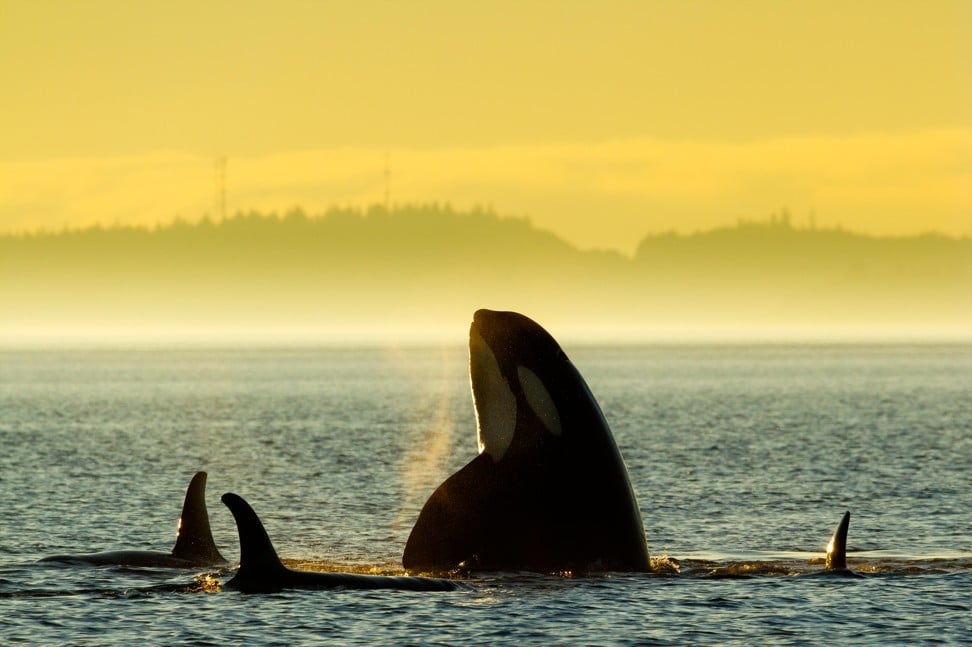 Four years ago, the M/S Malmö was roaming the Arctic Ocean as an ice-strengthened pilot vessel for the Swedish National Maritime Administration, but since January 2016, it has been taking 15 passengers, together with an expedition team, chef, captain and crew, to see one of the most magical, natural phenomena of the northern hemisphere. To see the feeding of orcas above and below water and, as an icing on the frozen cake, to witness (with a bit of luck) the Northern Lights.
Although Tromsö is a charming and tranquil city, it feels good to sail away towards a silent world, far away from civilisation. This is an expedition, a kind of Arctic safari to see one of the most enigmatic animals in the ocean. It doesn't take too long to spot them. On our first day, when the sun finally glances above the horizon, we are joined by a pack of orcas.
Best way to safari? Luxury glamping with an expert guide
Every year, from early December through February, thousands of orcas arrive to fjord-like canyons in the herring-rich waters of Andfjord, the spectacular fjord alongside Andøya island. They are here with one mission: to stir the shoals of herring up from deep waters and drive them into balls near the coastline, where they stun the fish (sometimes up to 15 at once) with a powerful slap of their tail fin and then swallow them, one by one. The spring-spawning herrings migrate to this region for a few months every winter and they are like candy for the orcas.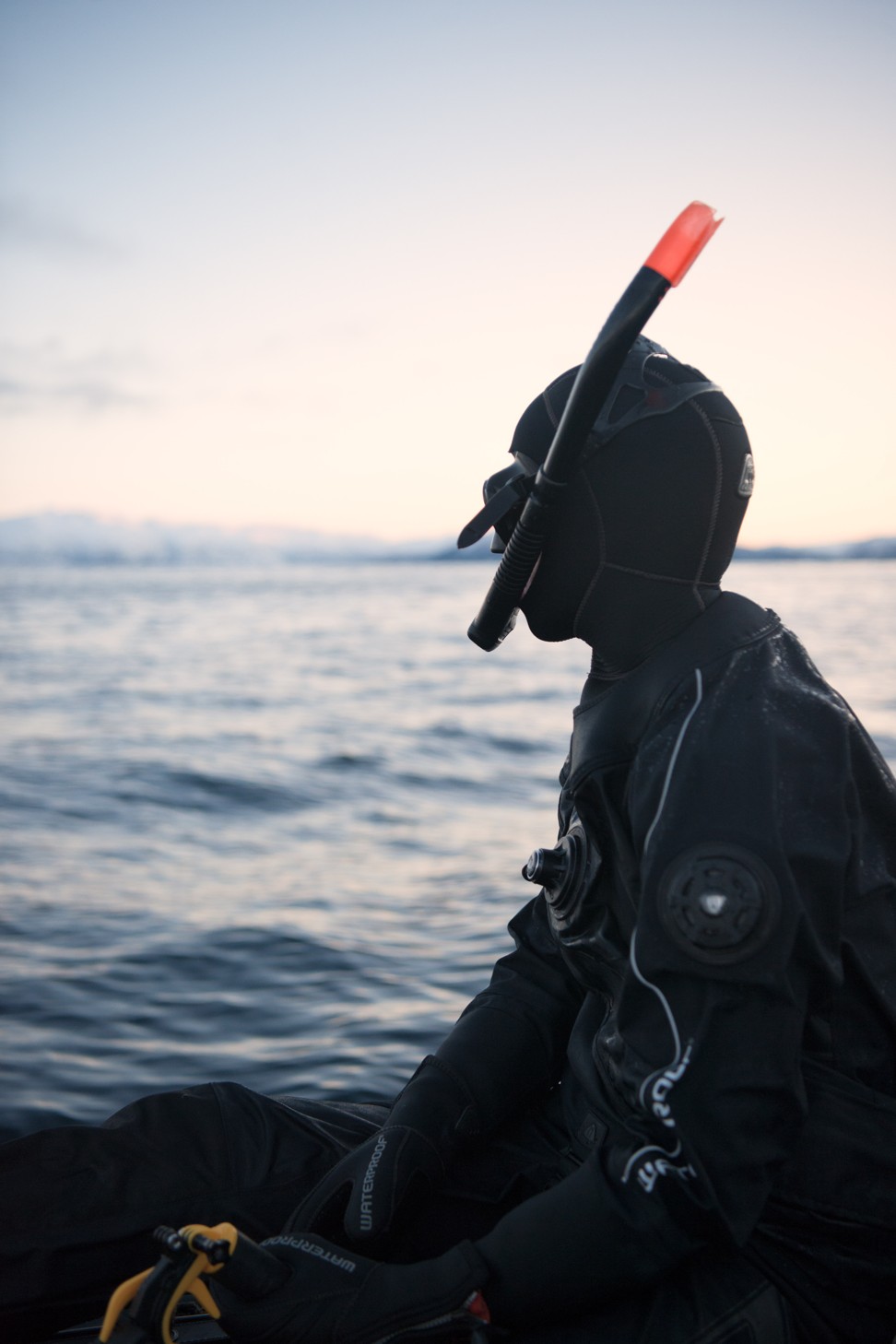 The evening before, we got a thorough safety briefing of what (not) to do, the rules of the game, with the most important message: never approach a whale, but let the whale approach you. This is called a soft in-water encounter. The big question, if this adventure is safe or not, is quickly answered. The orcas who congregate here to feed on herring eat only herring and smaller fish like salmon, and are not interested in larger creatures like humans. They crave herring, not tourists in big, rubbery suits.
On our first day, when the sun finally glances above the horizon, we are joined by a pack of orcas.
Botswana travel tips: a checklist for safaris
All geared and bundled up, with masks and snorkels, we approach the killer whales from a safe distance with the Zodiac dinghy. One by one, we descend in the ocean. The view changes from a black water surface with some fins in the distance to a milky but fairly clear blue underwater world where huge creatures are working together to whip their lunch together.
The orcas have to communicate,coordinate and respect the social bond between them
The six-tonne orcas, often travelling in packs of 30, are not whales, despite their names, but rather, the largest kind of dolphins.
Naturalists, like Tiu Similä, a Norwegian cetacean biologist and pioneer in the study of orcas in Norway, describe the feeding of orcas on herrings as a ballet where every whale has a role. "They have to communicate,coordinate and respect the social bond between them," Similä says.
Since the sun only pops up around 10.30am, sleeping in and going to bed late is not a problem. It's all worth it because almost every night, with a bit of luck, the Northern Lights are on display. This part of the Arctic is one of the best locations to see the aurora borealis and if it's a clear evening, everyone can enjoy this spectacle.
5 great European trips for culture and skiing
The captain looks for a good spot, sometimes a small harbour, to anchor, and we can go ashore to see and shoot them from terra firma. Trying to photograph or film the northern lights from a bobbing ship is impossible. It's a big five tonight, meaning there is high solar activity and there is also a clear and starry sky.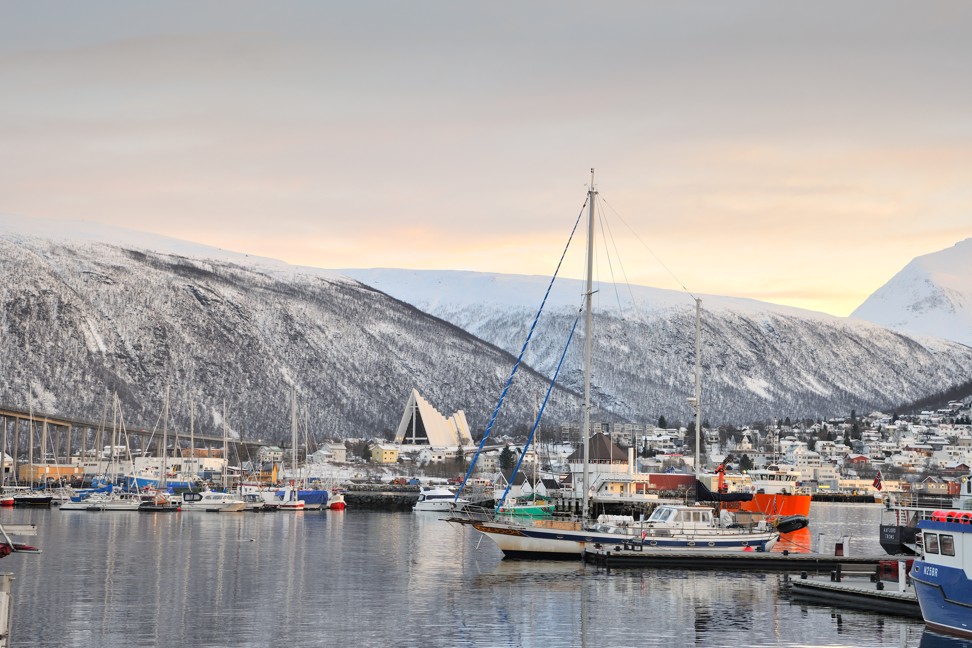 Close encounters with killer whales in their natural habitat in the morning, admiring dancing northern lights in the evening. What's next? Humpback whales, it seems, because the next day, there they are, next to our ship. "Together with the endangered fin whales (the second largest whale, able to swallow 3,000 herrings in one go), minkes and humpbacks are regulars in these cold waters," explains our guide, Birgitta Evchen Mueck.
Make the Maldives your luxury getaway this winter
We learn that the mighty humpback has its own amazing way of catching fish or krill. "The whales create 'bubble nets' where a single whale or a group blow a ring of bubbles out of their blowholes, enclosing their prey. The whales swim through their bubble net with their vast mouths open, gulping up their catch.
Every year, from early December through February, thousands of orcas arrive to fjord-like canyons in the herring-rich waters of Andfjord...
All these incredible creatures sometimes feed in groups alongside one another and, on other days, they like to be alone," Mueck says.
Yes, it's cold and challenging to spend between five and 20 minutes in the 2.5 degrees Celsius cold water. But when you see those proud fins popping up above the surface, it's pure magic.
I ask Francis Matthijssen, one of the Dutch guests of the expedition, what her most sensational moment was during this trip.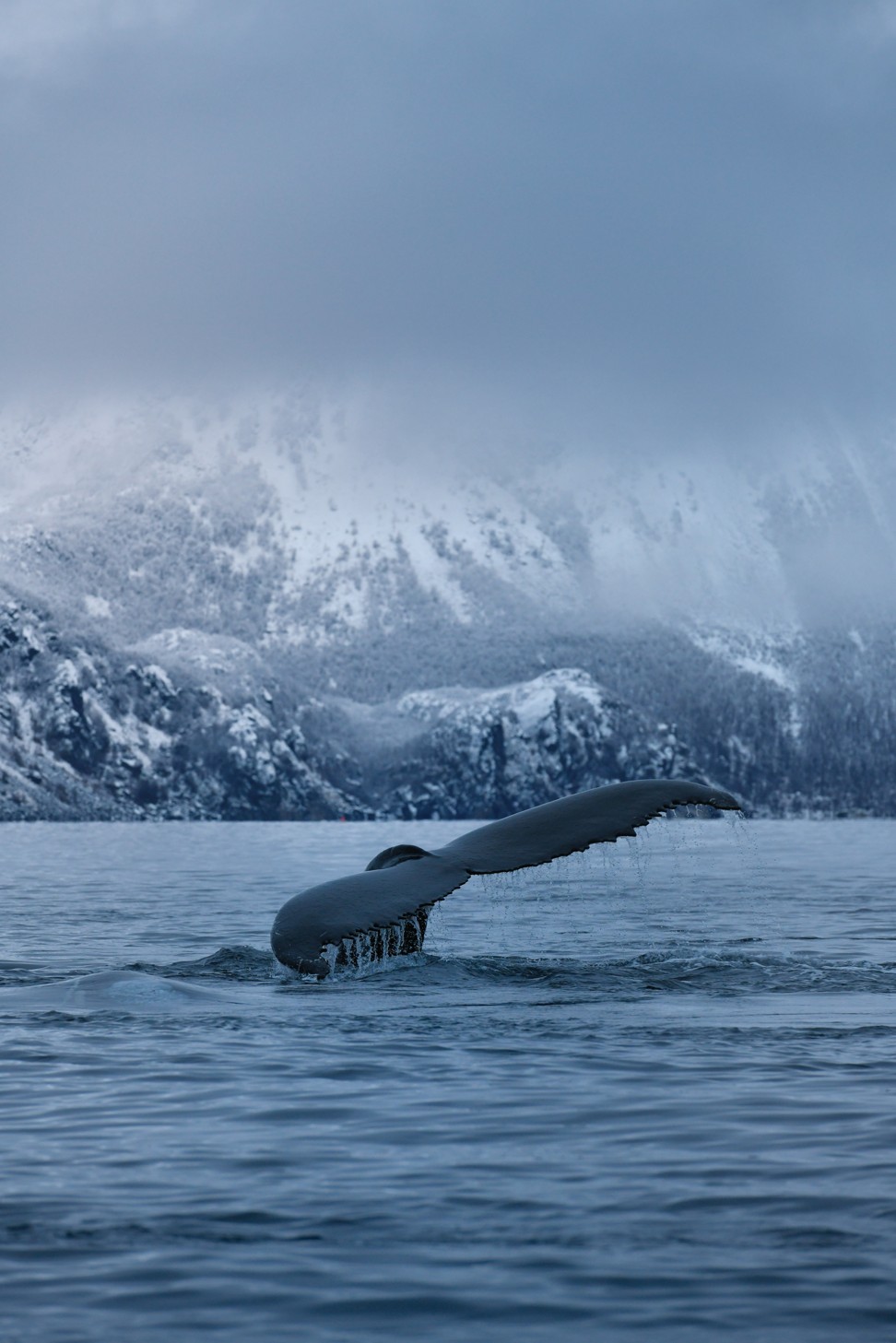 "Definitely when we had a mind-blowing underwater orca encounter in a remote fjord called Jökelfjorden and we were back in the Zodiac, almost ready to get back to the warm ship to enjoy a steaming hot lunch. All of a sudden the water around us started bubbling, almost boiling." Matthijssen says.
Travel companies target millennials with river cruises and adventure trips
"Our Zodiac was right above a bait ball and a huge number of killer whales were below us and all around us. It was amazing, even from above the surface, to see this well-orchestrated and genius way of carousel feeding."
I can't help but think of the American philosopher William James' saying: "We are like islands in the sea, separate on the surface but connected in the deep." It couldn't be truer for these enigmatic creatures and the brief moment we are allowed to get an insight in their fascinating existence.
TO GET TO TROMSÖ
Tromsö is a cool and compact city, so stay a couple of days before or after the trip. For
more luxury, stay at Clarion The Edge hotel. A new, but more basic, one is the
Comfort Express Hotel. Both hotels are right in the centre.
www.nordicchoicehotels.com/hotels
The easiest way to get to Tromsö is to fly with SAS from Hong Kong to Stockholm and
connect to Tromsö. Flight time is around 13 hours and rates start from 722 euros
(HK$6,900) in economy and 2,870 euros in the new SAS business class, taxes included.
www.flysas.com/en
A seven-day expedition starts from
HK$32,400 per person in a private twin room,
expedition in full board and snorkelling and dry-suit gear included.
waterproof-expeditions.com
Dream holiday at luxury resort in the French Alps
Craving for more nautical adventures? Here are some of our suggestions:
Minke whales in Australia
Spend three days on a ship in the company of minke whales near Lizard Island along the east coast of Australia. You can dive or snorkel among these elegant dwarf minkes in one of the most stunning places in the world. Success rate is 98 per cent and the longest encounter was almost 10 hours. Minke Whale Expeditions has been operational since 1996, and a three-day trip starts from HK$17,340 per person.
www.mikeball.com
Rendezvous with whale sharks in Baja California
Snorkel with whale sharks and grey whales, and meet the manta rays and sharks of the Gulf of California during a multi-day expedition with Panterra, based in La Paz, Baja California.
Every season, even during winter months such as February and March, there's plenty to see and do on board the MV Adventure, a small expedition vessel that takes a maximum of 18 guests. A seven-day trip starts from HK$18,930.
www.panterra.com
From the land
If you prefer to stay on land, there are plenty of beautiful lodges and hotels offering whale
encounters. Zegrahm Expeditions organises a 13-day expedition in the shallow
waters of Tonga to swim and snorkel with humpback whales. From April to July, head
to Nigaloo Reef in Australia to the beautiful Sal Salis Camp to swim with whale sharks. You can also see basking sharks (the biggest marine animal in the world) in Scotland.
www.zegrahm.com/expedition/samoa-tonga-swimming-with-humpbacks-august-2018/overview; www.salsalis.com.au; and www.baskingsharkscotland.co.uk
Want more stories like this? Sign up here. Follow STYLE on Facebook, Instagram and Twitter