Picture, if you can, a delicious plate of food prepared by seasoned chefs and a glass of fine wine on top of an immaculate table set-up.
Surrounding you, is a well-decorated interior worthy of a mention on Instagram.
In front of your eyes, a view of the city's mesmerising skyline.
Five hotel rooms with views you won't forget
Does it sound like music to your ears? If the answer is "Yes", then you won't want to pass up a chance to dine at any of these five restaurants that we have picked out here.
With their own uniqueness, each of them promises an unforgettable dining experience that will leave you wanting more.
Luxury beach clubs in Bali and Phuket make for the best of both worlds
1. Tangerine, Kuala Lumpur, Malaysia
Sitting on the 51st floor of The Face Suites, this classy fine dining restaurant is where you'd want to have dinner while enjoying the beautiful urban sunset illuminating the city skyscrapers.
On top of the sophisticated all-marble interior and floor-to-ceiling windows that fill the dining space with natural daylight, the "new kid on the block" – it just opened its door last December – prides itself for using only quality imported ingredients to create all the modern Western dishes on its menu.
From bak kwa to biryani: here are the 5 best private kitchens in Singapore to visit right now
2. Stellar, Singapore
If you've ever searched "best restaurants with a view in Singapore", this would've been high up on the rankings.
So, don't leave without making your way to Raffles Place, the island's centre of the financial district, and savour some "progressive Australian cuisine" – as the award-winning restaurant calls it – with one of the best views of The Lion City, 62 levels above ground (that's 282 metres, or 925 feet above sea level).
Headed by executive chef Christopher Millar, whose impressive résumé includes Melbourne's legendary Windsor Hotel), the restaurant is known for highlighting a star ingredient and its flavours and textures in each dish.
3. Above Eleven, Bangkok, Thailand
Looking for the perfect place to escape the hustle and bustle of the Thai capital?
This rooftop bar and restaurant atop Fraser Suites may just be it.
The venue, which serves an adventurous menu of Japanese-Peruvian fusion cuisine in a bold and hip setting, aims to excite everyone's taste buds, including vegetarians.
Mile-high gourmet: Etihad and other airlines that are stepping up their in-flight meal game
4. Sorae Restaurant & Lounge, Ho Chi Minh City, Vietnam
This sleek restaurant and sake bar, on level 24 of a 25-storey high-rise building in Ho Chi Minh City, does not disappoint.
Its authentic and elegant Japanese fare is prepared using the finest and freshest of ingredients sourced locally and from Japan.
Top 10 foodie spots revealed – and the winner is surprising
Yet, it is not only the opulent décor that's to die for – there's also the view of the glistening city that keeps both locals and tourists coming back again and again.
5 Deva, Phnom Penh, Cambodia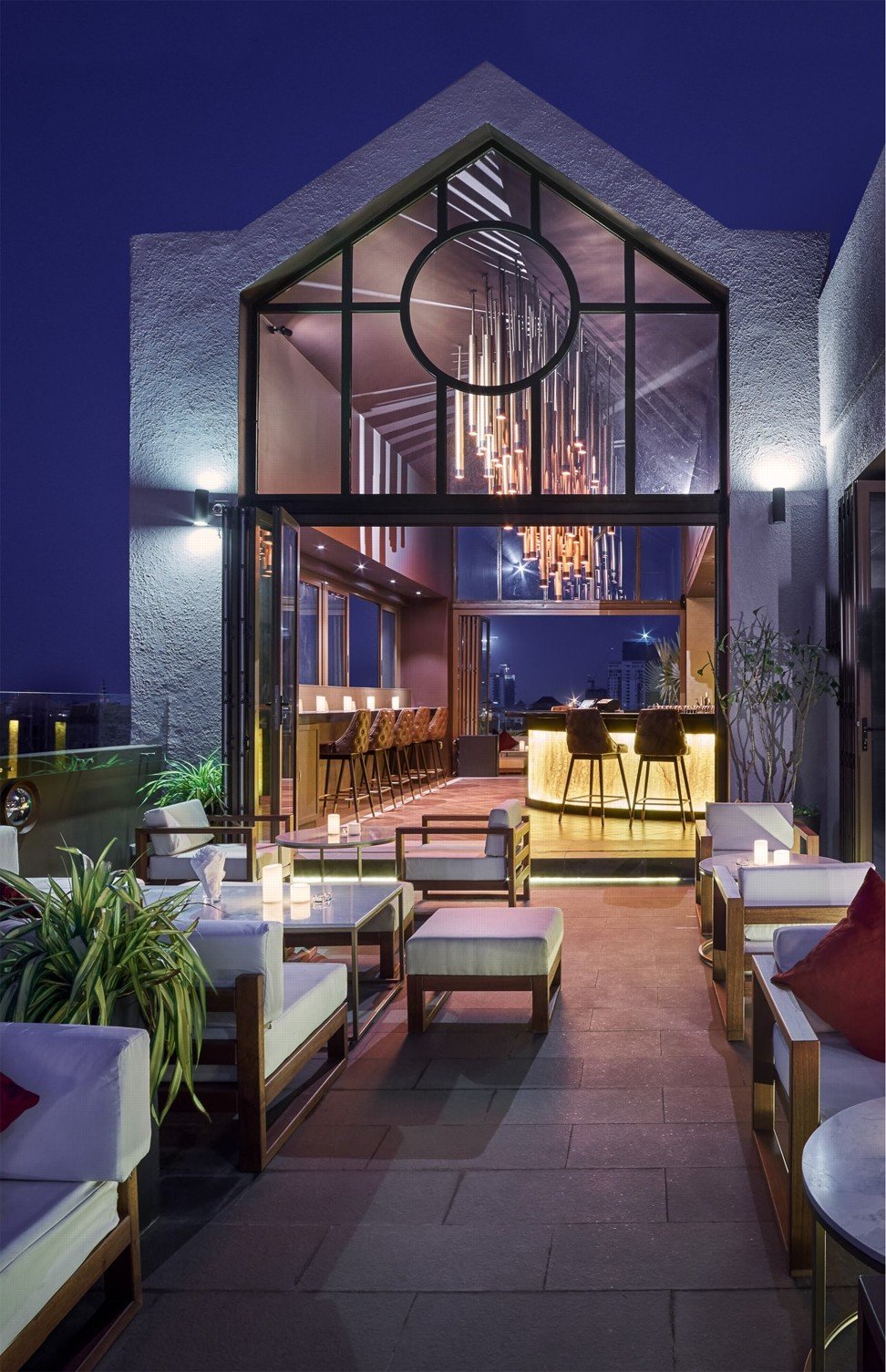 Kick back, let your hair down and chill with a cocktail in one hand and canapés in the other at this stylish, barely one-year-old rooftop lounge, bar and restaurant in central Phnom Penh.
Although not located as high as the four others on the list – it's only on the 9th floor – this glamourous establishment still manages to mesmerise the crowd with its unobstructed sunset view, relaxing ambience and spacious interior.
Want more stories like this? Sign up here. Follow STYLE on Facebook, Instagram and Twitter