There has been a growing demand for lighter, healthier dishes in fine-dining circles over the past few years and many chefs have stepped up to the challenge to offer healthier options on their menus.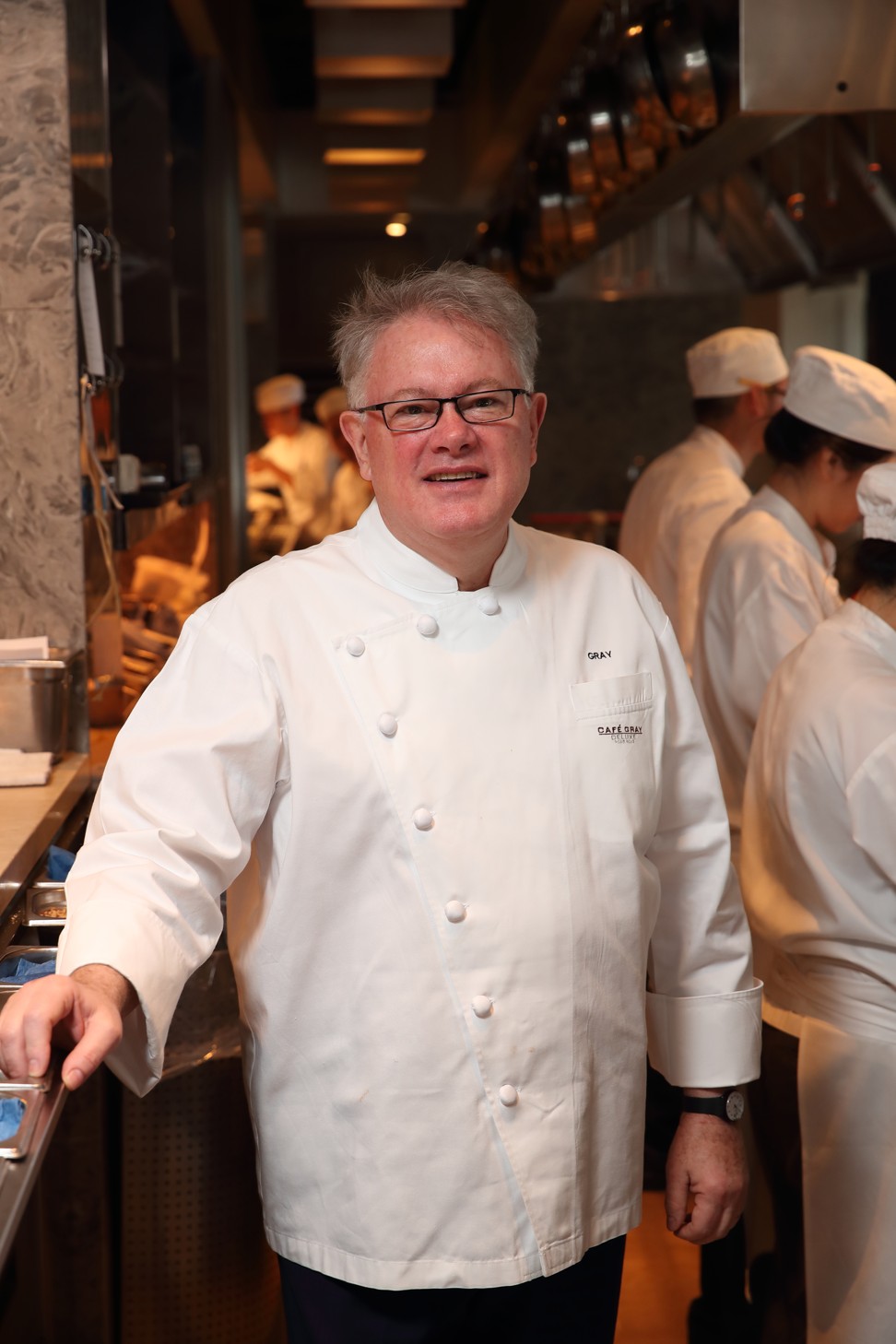 Chef and restaurateur Gray Kunz has been a trailblazer in offering organic seasonal dishes, having done so for many years, and Café Gray Deluxe at The Upper House offers a range of options from vegan to gluten-free, organic meats to sustainably sourced fish.
In the beginning, I struggled with some of my chefs [in] understanding the importance of non-GMO.
For more than a year, the restaurant has also offered a lunchtime revitalising menu, which is vegan, organic, non-GMO [non-genetically modified organisms] and gluten-free. "It takes a lot of research," Kunz says. "It is important for chefs to find suppliers who have the same instincts with what you are trying to do. In the beginning, I struggled with some of my chefs [in] understanding the importance of non-GMO - it's an incredibly important part of this whole thing. The education part started with the chefs, all the way through to the suppliers, as we tried to match diners' needs. And we are getting better at it. But it's paid off as now the right suppliers are coming to us," continues Kunz, who believes it is not just food that contributes to a healthy lifestyle, but exercise too. "If you want to stay healthy, food intake is just part of it, but you need to do sports and activities, your metabolism needs to spike when doing sports, it makes your body stronger. I am running again, I've lost a lot of weight and [I'm] eating carefully... How can you promote something if you are not healthy yourself?"
5 fine-dining restaurants in Hong Kong that offer lighter, healthier dishes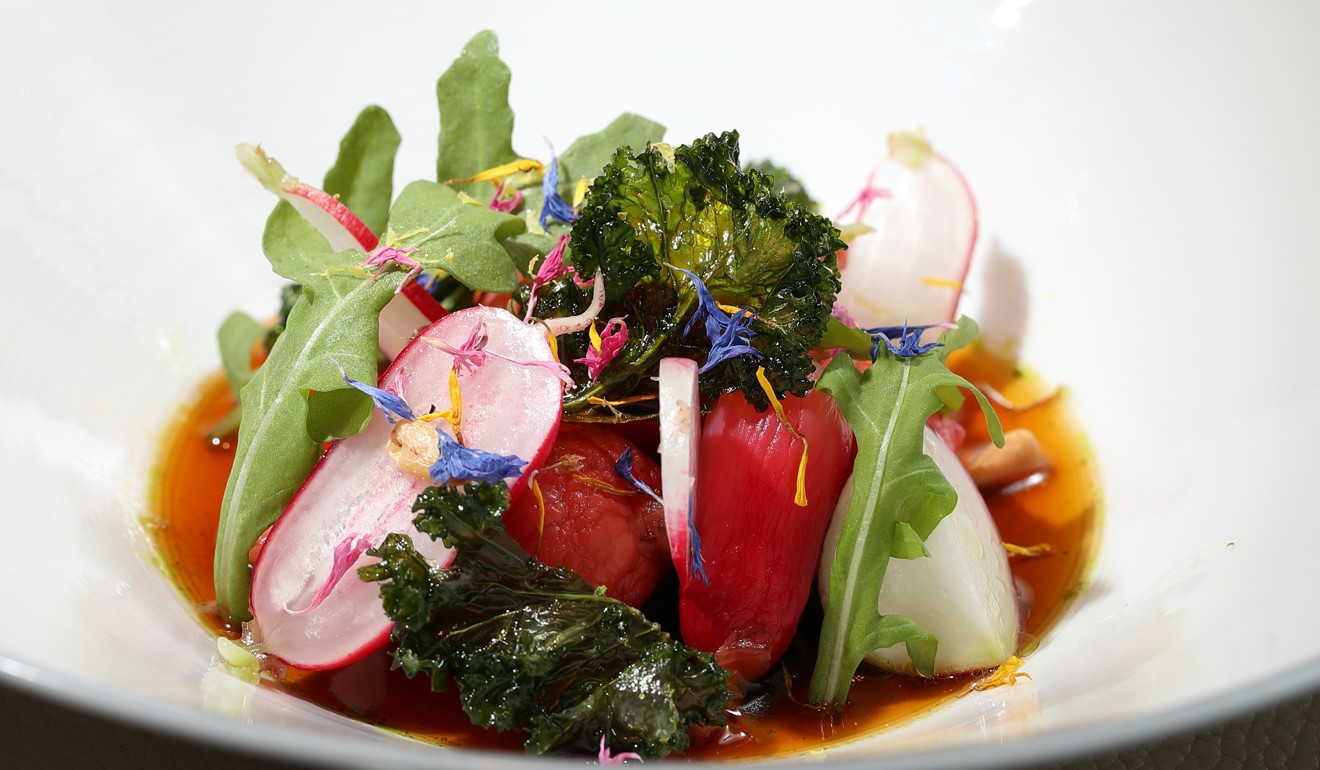 On his menu, he offers steamed grouper, which is organic and sustainable, farm raised in Hong Kong. "They say that farm-raised may not have the flavour as wild, but at this point, would you prefer a farm-raised fish from clean water or something fished out of the harbour?" Kunz also works closely with suppliers in New Zealand and Iceland to obtain a clean fish supply. On the revitalising menu, there is a radish salad with arugula which also features a citrus and soy dressing with crisped kale. The radishes are pickled, creating a lovely flavour. There is a dessert of strawberry, green tea and milk. Kunz will launch an e-commerce site in the near future featuring the best sourced ingredients for chefs and the public.
Hong Kong bartenders revive simpler, carefree era of cocktails
Over at Osteria Ristorante Italiano, Holiday Inn Golden Mile, chef Paolo Federici offers regional Italian fare with plenty of lighter options.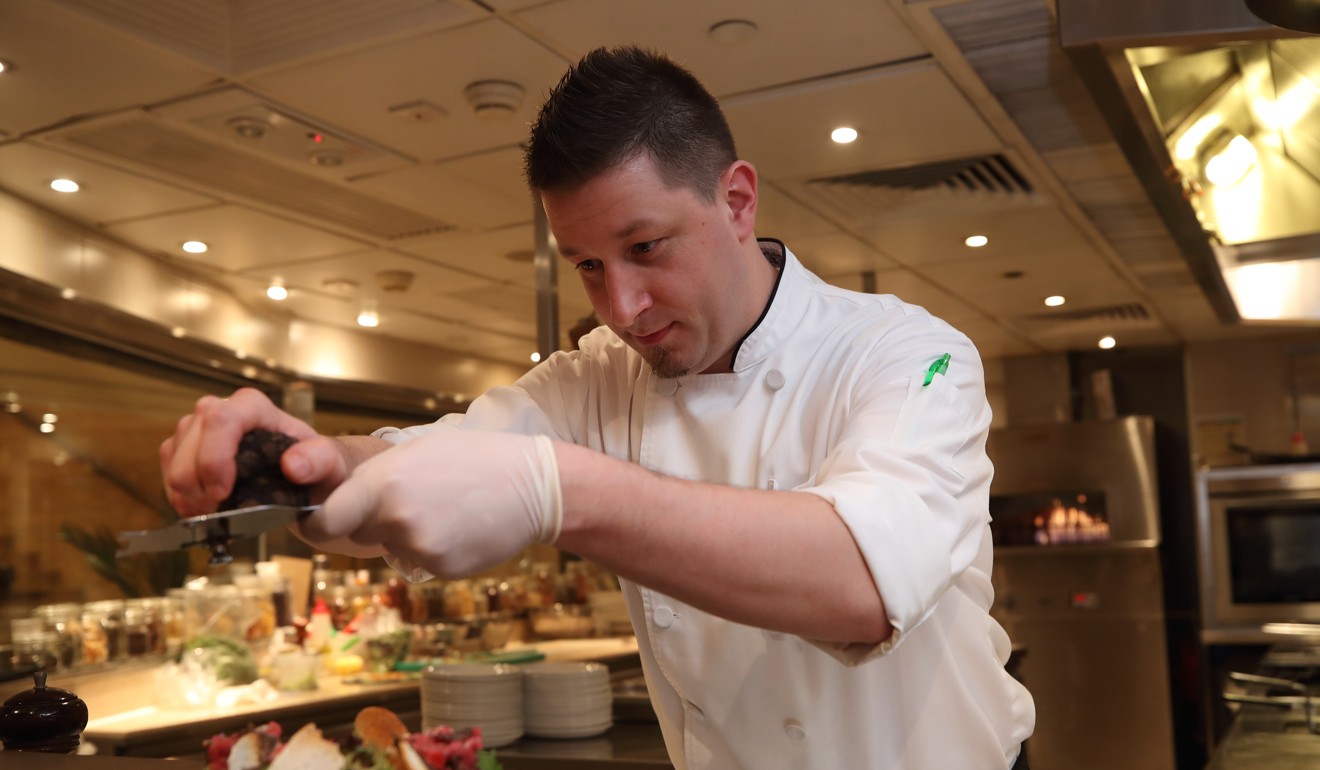 "People are really conscious about the food they are eating. They want good quality food, and this demand has grown in the last few years," says Federici, who hails from Gavardo, a small town near Garda Lake in Lombardy. "Chefs lost it at a certain point, when we tried to make a big production, adding colour adding stuff to dishes just to make them look good - and farmers giving animals things just to make them grow faster, and we realised, this is not good as it all goes into our body in the end.
"We try to use healthy ingredients in all the dishes at Osteria," says Federici, whose regular clientele include Italians based in the city. "Half the dishes on the menu are light, and we have items featuring more rich ingredients for diners who like richer flavours."
Where to eat in Hong Kong: 9 places to check out in April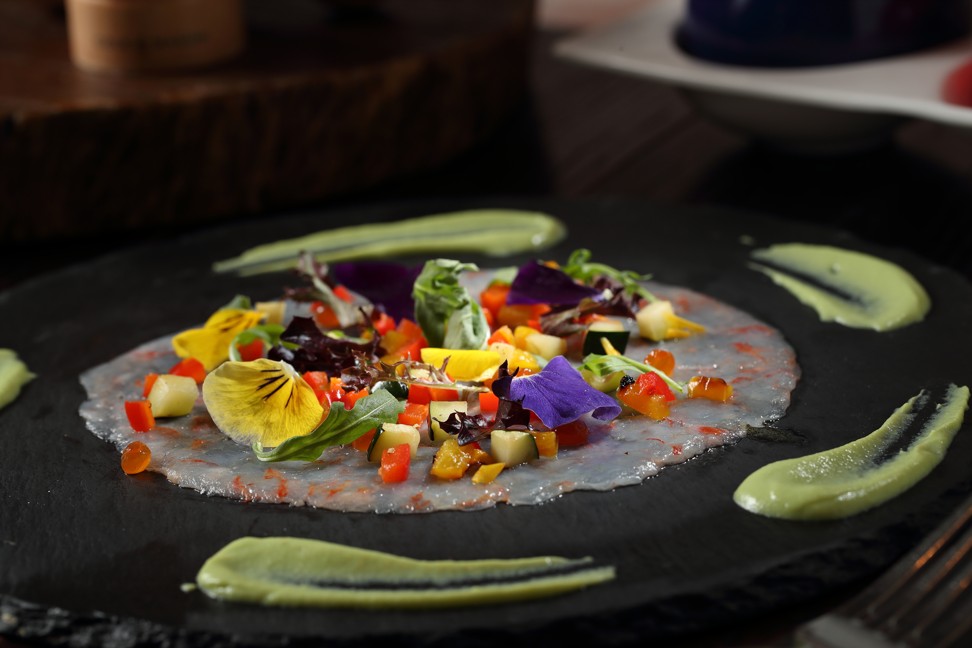 New dishes include beef tartare, made with tenderloin, as it is less fatty. "It is tossed with some salt, pepper and extra virgin olive oil and onion, fresh tomato and toasted pine nuts - then we serve it with mustard sauce and some egg plant purée, which is just a baked egg plant blended.
We try to use healthy ingredients in all the dishes at Osteria.
"Then we have a shrimp Carpaccio - we dress it with lemon, salmon roe, vegetables and salad with pea sauce on the side," Federici says. "It's a good summer dish, it's light - although some people may think seafood is not healthy, I consider all the food is good and bad for your body, depending on how much you are eating. If you over eat shrimps, of course it's not good for your health and it's the same for beef. So a balance is good for you."
The sea bass is one of the popular dishes on the menu. "You don't need too many flavours. It needs to be light so you can have it for lunch or dinner. We put baby carrots, beetroot, asparagus and zucchini on the side with broad beans underneath the fish. For the crispy skin, we use a hot pan with a touch of olive oil to cover the surface of the pan, then we put the fish skin down first to fry, for half the cooking time, then we flip it and put it in the oven. The meat is soft inside and crispy on the outside."
The Green Monday concept contributed to this and now there is an increasing number of quality restaurants in town serving more healthy dishes with less salt, sugar and oil.
Six rules for eating dim sum like a Hong Kong pro
Chinese fare is not all about fried rice and crispy duck skin, with restaurants offering many healthy options on their menus. Hoi King Heen at the InterContinental Grand Stanford has a healthy cuisine section on the à la carte as well as a special menu boasting a host of vegetarian dishes popular with regular diners. Executive Chinese chef Leung Fai-hung, who has worked at Hoi King Heen for 23 years, believes people are more health-conscious. "This mindset grew especially fast in the past few years. The Green Monday concept contributed to this and now there is an increasing number of quality restaurants in town serving more healthy dishes with less salt, sugar and oil."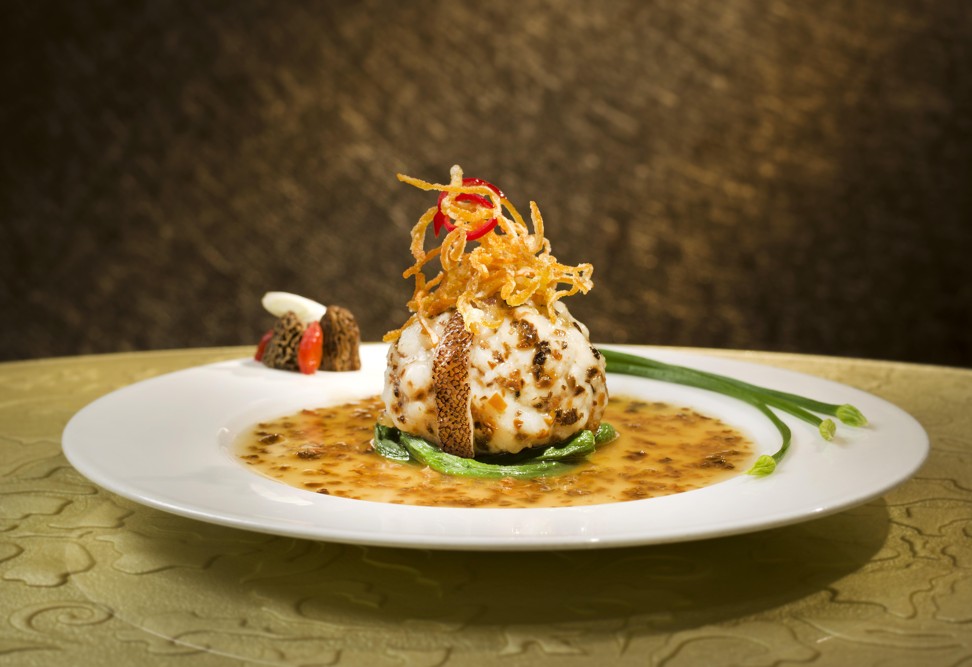 Two of his most popular healthy dishes are the steamed grouper with morel and matsutake mushrooms which uses the natural flavours of the ingredients. "The succulent grouper is a good source of protein with lots of vitamin D, which is essential to humans," says Leung. "Mixing with the flavoursome morel and matsutake mushroom, not much seasoning is needed for this dish. Matsutake mushrooms have a high nutrition value. Potassium found in high amounts in matsutake mushrooms is responsible for the healthy heart and muscles and provides the fluid balance in the body."
Where to eat in Hong Kong: Five of the best spicy hotpot restaurants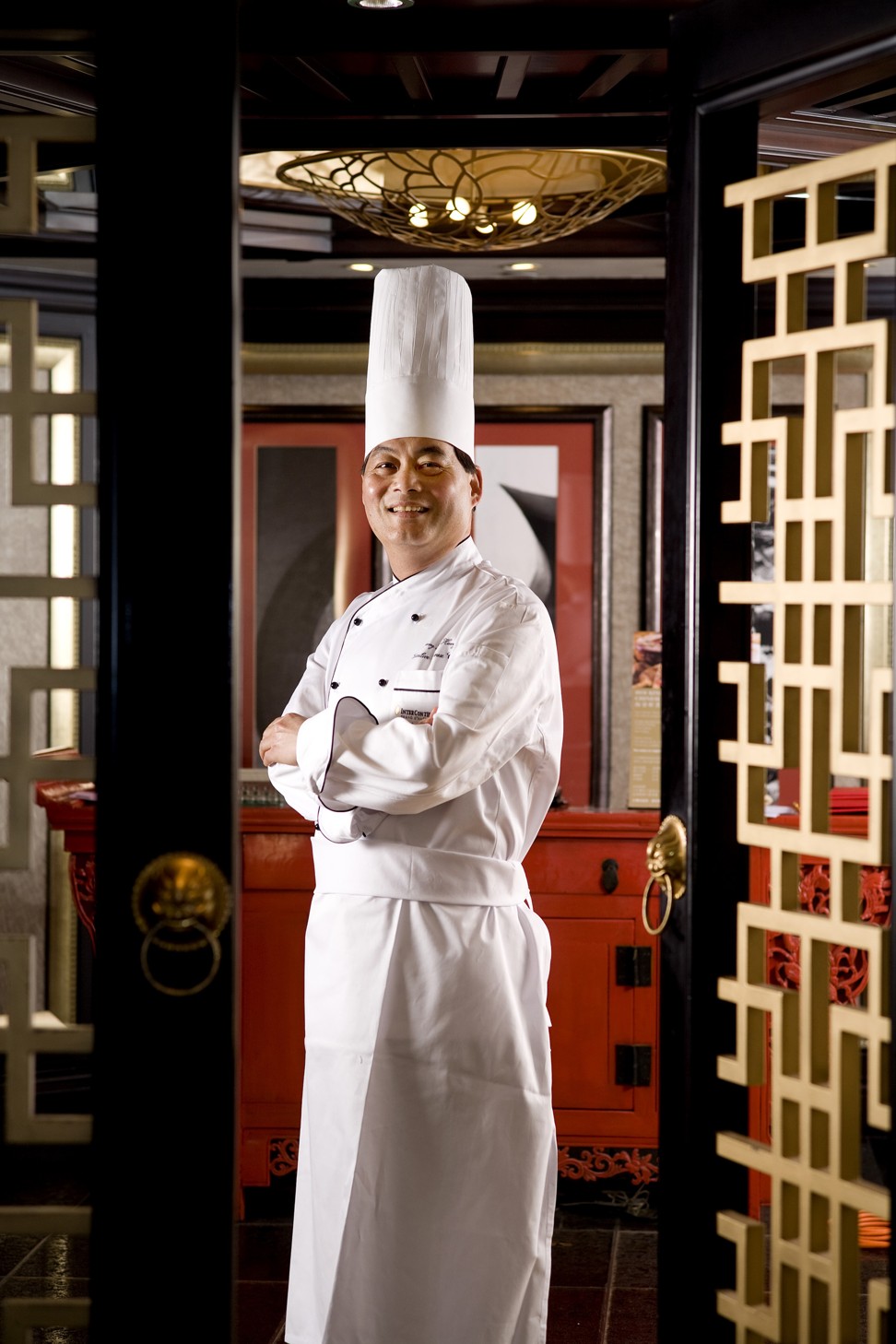 The steamed egg white with spinach topped with bamboo piths and vegetables was an award-winning dish at the Best of the Best Culinary Award organised by Hong Kong Tourism Board. "This vegetarian dish is made with a range of vegetables of different textures, steamed together with the nutritious egg white and bamboo pith, it comes with an irresistible tasty vegetarian soup base."
Want more stories like this? Sign up here. Follow STYLE on Facebook, Instagram and Twitter