1. Best for street food – Vietnam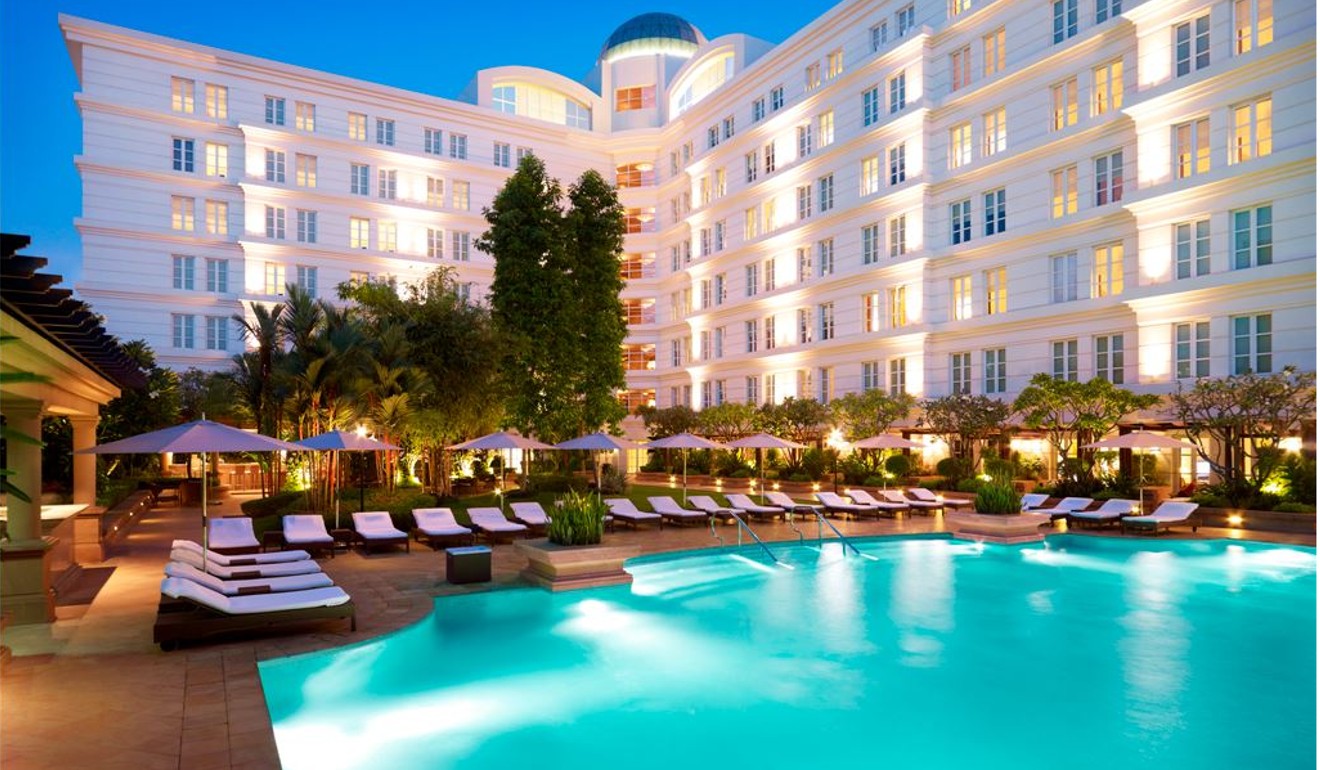 Ho Chi Minh is ideal for the hungry and adventurous.
The ideal way to experience the city's food scene hop is on the back of a vintage Vespa scooter with an expert guide.
You'll drive through the winding streets and navigate secret alleyways searching for the best street eats from markets, food carts and cafes.
Where to eat in Hong Kong: 8 exquisite food experiences to warm your heart this February
Learn about the local cuisine in between parking and perching on a pavement stool to indulge in fresh Vietnamese favourites such as bun cha with fried crab spring rolls, and bot chien – crispy rice with papaya, shallots, green onions and generous portions of chilli sauce.
Eat up: Vietnam takes the humble baguette to a different level. In Hoh Chi Minh expect yours to comes with cheese, cold cuts, pickled vegetables, sausage, fried egg and fresh coriander.
Lay down: the luxurious French-colonial-style hotel, Park Hyatt Saigon
2. Best for vegetarian – Bali
As one of the world's top destinations for holistic retreats and a mecca for yoga enthusiasts, it is no surprise that Bali is also a go-to place for healthy eating.
Today, high-end vegetarian restaurants, plant-based hipster cafes and vegan beachside bistros come helmed by gourmet chefs and sit side-by-side with the lush rice paddy fields, stunning temples and colourful markets.
Fill up on wholesomeness to keep yourself fuelled for all the shopping, surfing, sightseeing – or just sitting back and relaxing – that Bali has to offer.
Six of the best luxury holiday spots for summer 2018
Eat up: The Shady Shack in Canggu is a must for vegetarians.
Expect experimental and delicious delights such as jackfruit burgers, nori bowls, raw banoffee cheesecake and chocolate cashew tart, all served in a tropical (yet shady, obviously) oasis.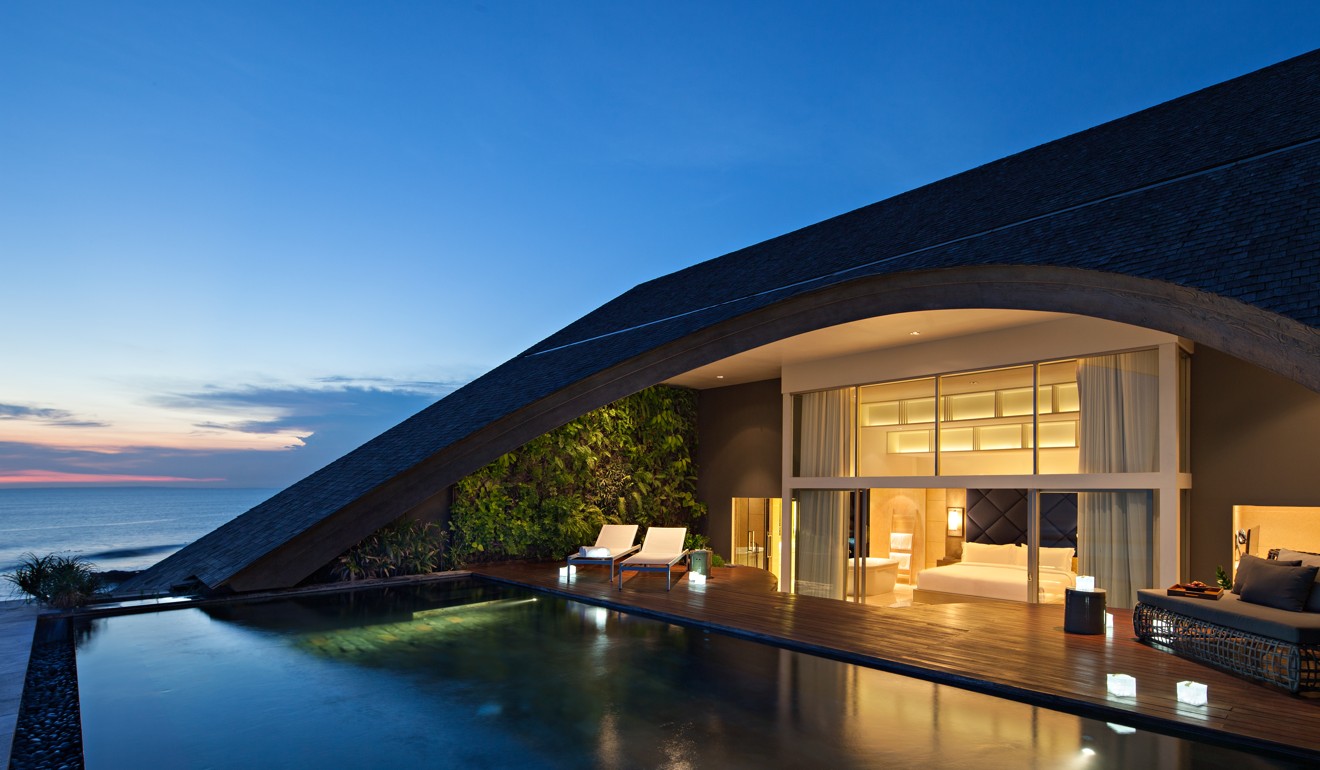 Lay down: the COMO Uma Canggu, offering a beachfront location at the iconic Shambhala Retreat.
12 under-the-radar foodies to follow on Instagram
3. Best for delicate dining – Japan
Japan has long been one of the reigning cities in the world when it comes to Michelin stars and fine dining.
Alongside its gastronomic offerings, tranquil temples, serene gardens, quaint alleyways, and glimpses of geishas scurrying through the streets, make Kyoto a fascinating place to visit.
Enjoy a traditional onsen, experience a tea ceremony and wander beneath the seasonal cherry blossoms.
Why Japan's onsens top visitors' wish lists
To truly understand the food culture, opt for a private food tour and let your guide reveal the stories behind the city's famous culinary heritage, visit the Nishiki Food Market and sample a little sake on the side too.
Eat up: the kaiseiki (traditional multicourse dining) in Kyoto is highly rated.
Three-star Michelin rated Nakamura serves wonderfully crafted pates of what looks like edible artwork; sashimi, silky tofu in yuzu jelly, sea bream, and ice-cream.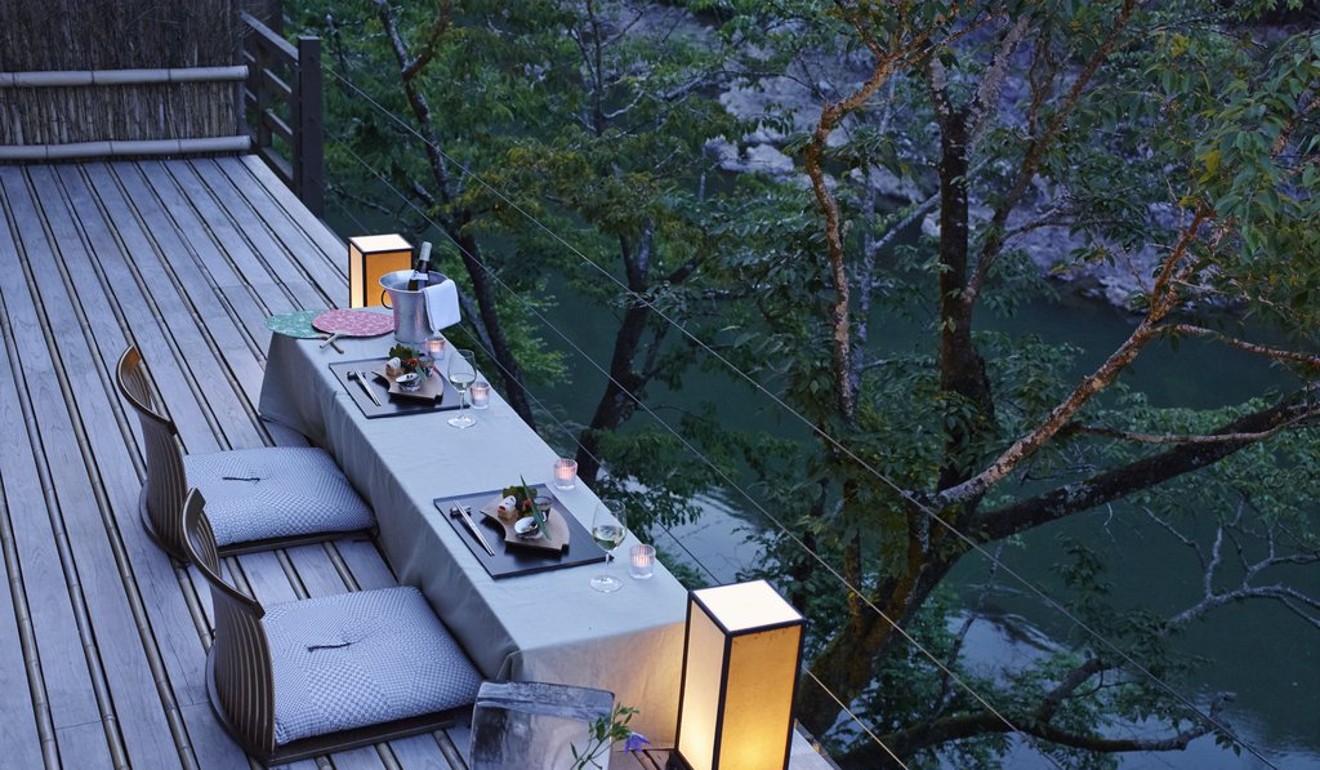 Lay down: the stunning resort of Hoshinoya Kyoto, situated beside the Oi River, just outside Kyoto.
Best for meat – Argentina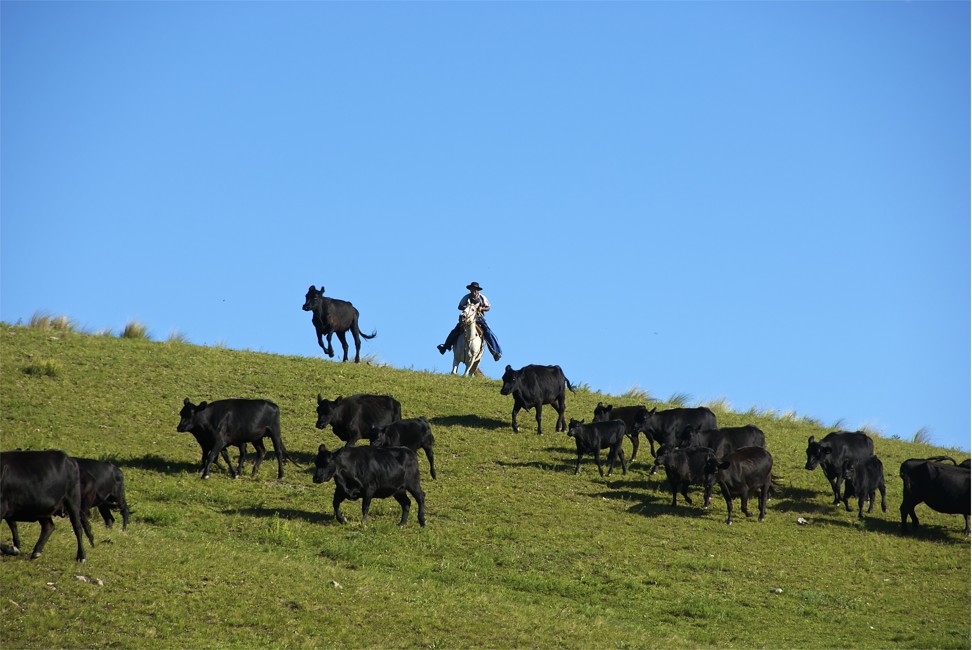 This country is all about the beef!
Buenos Aires is filled with parrillas (steakhouses), holes-in-walls and fine-dining restaurants serving tasty and tender cuts with all the trimmings and lashings of Malbec.
Alternatively, head to the hills of the northern Lake District for fresh air, rolling grasslands, craggy outcrops, huge volcanoes, and fabulous estancias (farmhouses), which offer some of the finest meaty feasts possible.
How Spanish chefs stole China's dough and turned churros into a classic dessert
In between eating, the horse riding is superb, you can spend your time with the gauchos rounding up the cattle, or venture into the hills to absorb the views of snow-capped mountains.
Eat up: Meat doesn't get more fresh, filling and traditional than at an estancia. Almost all of the produce will come from these farms themselves as they rear their own beef, hunt local venison and wild boar, make their own cheese and grow fruit and vegetables.
Lay down: Estancia Peuma Hue, a charming eco-lodge within the grounds of Nahuel Huapi National Park, in Northern Patagonia's Lake District.
5. Best for seafood – Peru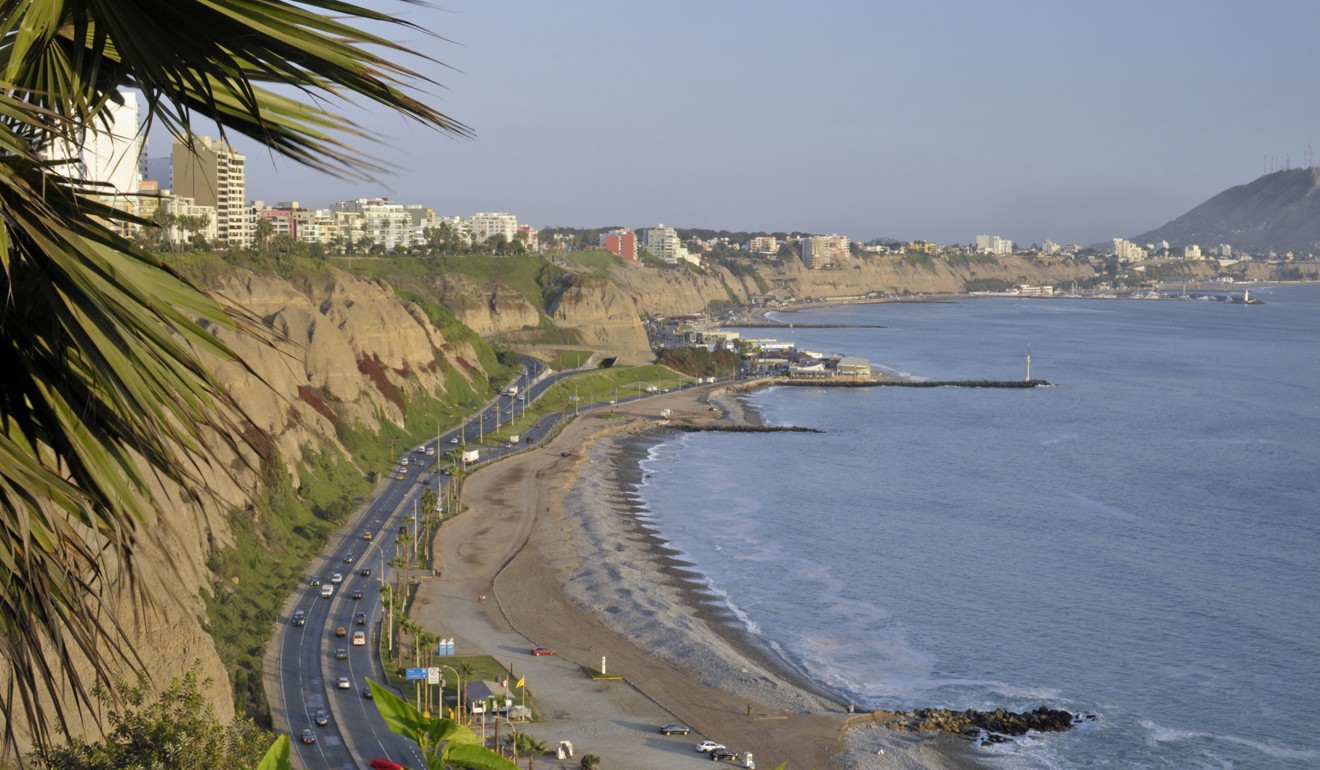 Lima's great geographical location means that it receives a fresh bounty of anchovies, sardines, mackerel and tuna courtesy of cold Humboldt currents every day.
You can spend the day exploring the pre-Columbian temples, conquistador relics and faded colonial mansions, or simply relaxing on the perfect white beaches on the Pacific Coast.
Later you can immerse yourself in the internationally recognised restaurant scene and dive into bowls of sea urchin risotto, seafood salad and sea bass-stuffed empanadas.
South America's first luxury sleeper train offers Peru's best views – and menu
Eat up: Rafael, Rafael Osterling's eponymous restaurant, is housed in a beautiful art deco townhouse in chic Miraflores and the menu fuses traditional native ingredients with Italian, Asian and Nikkei influences. Think everything from ceviche and tiraditos to pizza and sashimi.
Lay down: the luxury arts-boutique Hotel B, in Lima, serves not only delicious ceviche – a popular dish of seafood served with lime, lemon, onion and chilli pepper – but it also hosts cooking lessons on how to make it.
Want more stories like this? Sign up here. Follow STYLE on Facebook, Instagram and Twitter