Noted for its ribbed aluminium suitcases, the German luxury luggage brand Rimowa is regarded as a true travel icon to many people around the world.
In the past Rimowa has released an array of exciting collaborations with different companies, including TED, Fendi, Supreme, Off-White and M/M (Paris).
Here we take a closer look at these collaborative designs.
1. TED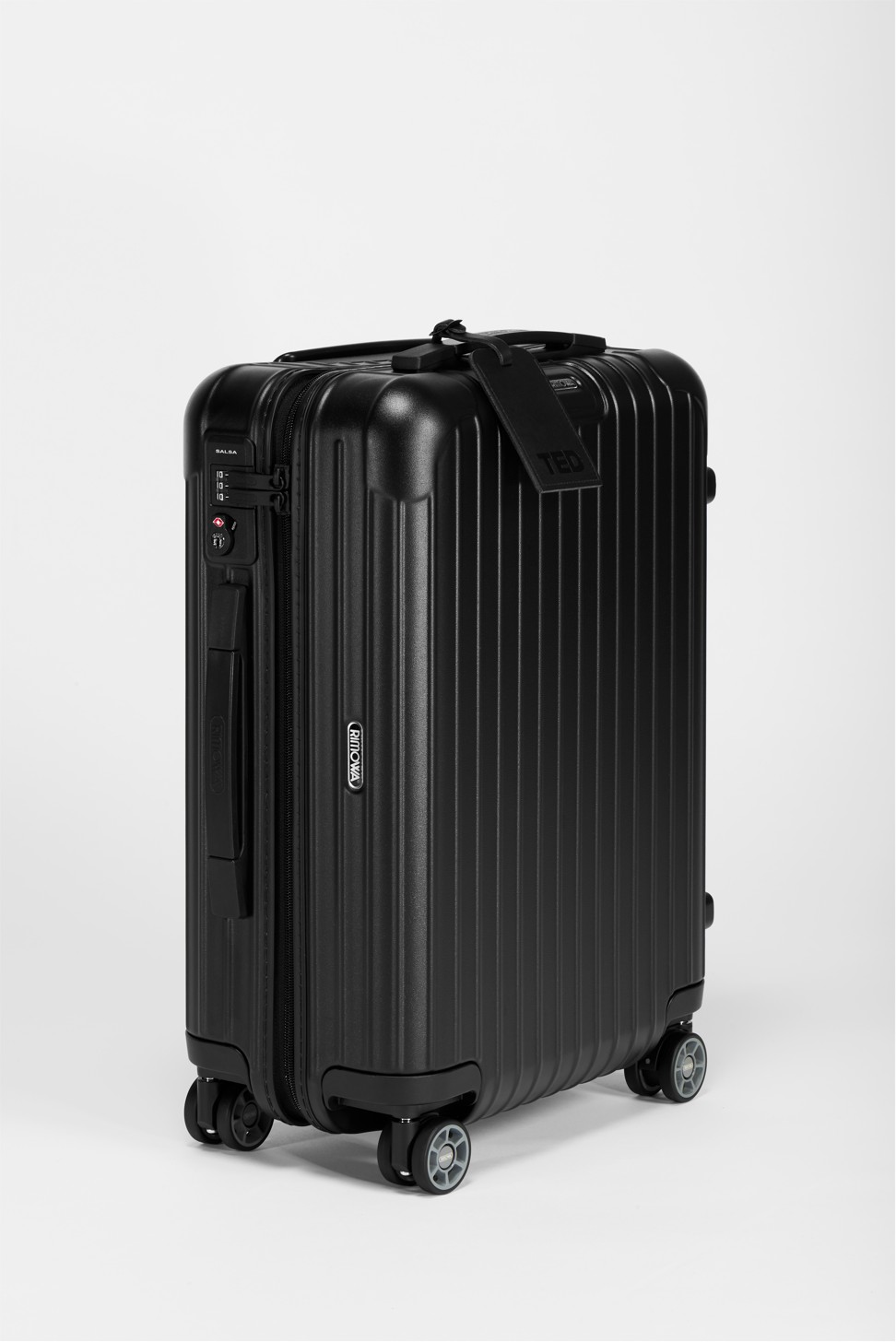 At this month's TED Conference, "The Age of Amazement", held in Vancouver, Canada, Rimowa collaborated with the media organisation hosting the event to give away 2,000 of its Salsa suitcases along with its special TED tag and custom-red straps to attendees.
LVMH's luxury luggage brand Rimowa to expand beyond suitcases
2. Fendi
To celebrate the brand's 80th anniversary last year, Rimowa teamed up with the Italian fashion house to present the chic and sophisticated cabin trolley suitcase, adding a stylish twist to travel essentials.
Launched in December and finished with Fendi detailing and Cuoio Romano leather, the aluminium suitcase features the iconic double F logo on the black neoprene interior lining and handles.
3. Supreme
Rimowa collaborated with Supreme, the skateboarding brand, to create custom red and black metallic versions of the aircraft-inspired aluminium suitcases.
The luggage, launched at the start of this month, featured Supreme's logo on both a smaller, 45-litre carry-on case and a larger 82-litre version.
Both suitcases are now available at the Rimowa pop-up store in Landmark, Hong Kong.
Supreme teases collaboration with luggage-brand giant Rimowa
4. Off-White
In a collaboration with fashion brand Off-White, Rimowa unveiled the black Topas Stealth multiwheel suitcases with "PERSONAL" and "BELONGINGS" tagging front and centre last September – taking travel luggage to the next level with their functionality and fashionable design.
Fendi and Rimowa collaborate on a chic and sleek suitcase
5. M/M (Paris)
Rimowa joined forces with the graphic design studio known as M/M (Paris) in March last year to showcase Parisian style on Rimowa's suitcases in a unique and artistic way.
Inspired by the French capital's grittier side, the suitcases were adorned with some distinct detailing and a set of stickers.
Only 50 of them were made available worldwide – exclusively from high fashion retailer Colette's website, but they sold out quickly.
Want more stories like this? Sign up here. Follow STYLE on Facebook, Instagram and Twitter